When driving north on I-94, it's easy to miss the dark, foreboding sign that reads "Wisconsin Welcomes You!" on a long pilgrimage back to Milwaukee. Only a few miles upstate stands the Mars Cheese Castle, the unofficial reminder travelers are officially in the Dairy State.
The Kenosha landmark began its legacy as a lowly gas station in 1947. A decade later, tragedy struck, and the building burned to the ground. A second building was erected in 1958, but it wasn't until a long-overdue remodel that the Mars Cheese Castle began to resemble a royal estate. In 2011, the Mars Cheese Castle debuted a brand new building complete with a watchtower and drawbridge to mirror the shop's iconic name.
Though the castle may look quaint while speeding down the freeway, it's shockingly spacious inside. There's around 10 different sections, each dedicated to their own specialty item; beer, wine, souvenirs, baked goods and, of course, cheese are only a few of the Cheese Castle's offerings. There's also two restaurants under the same regal roof; one counter-service, deli-style eatery and one full-service, sit-down restaurant with waiters and a full-service bar.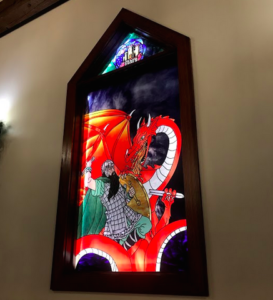 The Cheese Castle's interior often mirrors the exterior, and it's obvious the decorator really ran with the whole "castle" motif. The regal aesthetics are most cohesive in the wine department and both restaurants. Photos of founders Martha and Mario Ventura, Sr. hang above a pair of glossy, ornate thrones fit for a royal couple. There's also a massive wooden table carefully decorated for each season complete with enough chairs for a royal feast.
There are stained glass windows in almost every room paired with other medieval architecture staples like exposed stone, mahogany brown wood and rusty chandeliers. It may be a Disney World, "Pirates of the Caribbean" type of design, but hey, it works.
Most of the Mars Cheese Castle is comparable to a deliciously tacky Wisconsin Dells gift shop, but the souvenir section boasts a level of kitsch that's fit for royalty. It's almost comically hokey. Every tchotchke imaginable is branded with the Mars Cheese Castle logo and imagery—koozies, car air fresheners, mugs and magnets are only a few of the overpriced items available to treat out-of-state family and friends with. Of course, there's plenty of Wisconsin puns and "wine mom" humor to go around, and lots of t-shirts.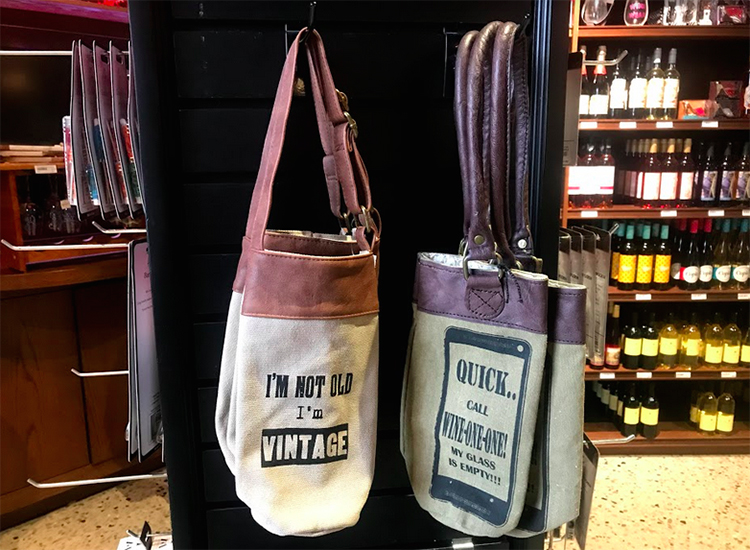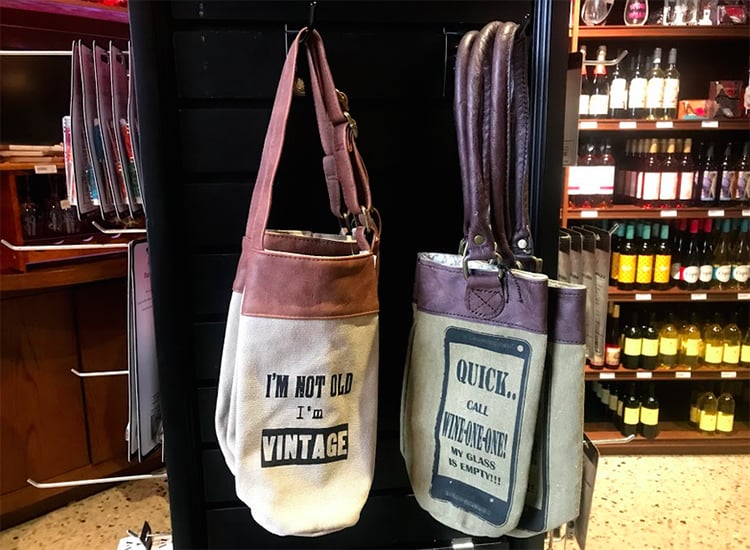 Strangely, the cheese department is pretty insignificant compared to the rest of the store, and frankly, it's kind of unremarkable. The grocery department picks up the slack, highlighting countless Wisconsin food vendors. Many are foodie-friendly, specialty brands one would normally find at stores like Outpost Natural Foods and the Riverwest Co-Op. Potato chips, mustard, and maple syrups are only a few of the countless Wisconsin-bred snacks available to purchase.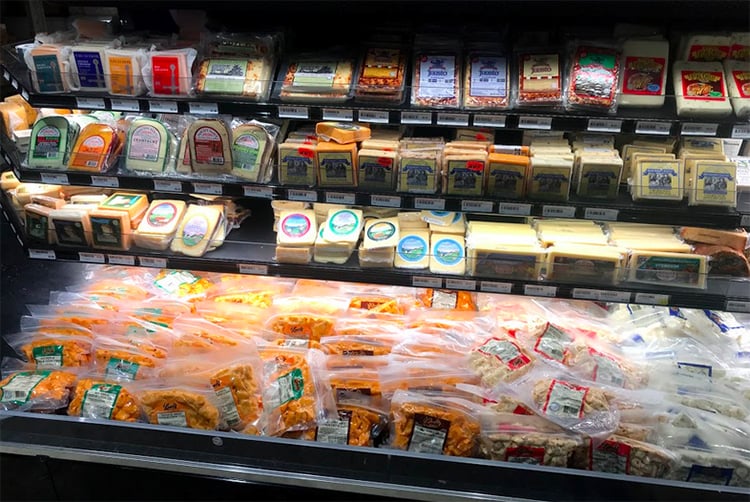 Vendors aside, the food prepared inside the Cheese Castle is also worth the trip down to Frontage Road. Cheese bread, Kringles, fudge, and black-and-white cookies are made fresh daily in the tiny bakery. Their famous Reuben sandwich is stacked with a mountain of corned beef and thick layers of sauerkraut and Swiss cheese. Weighing in at half a pound, it can barely handle two pieces of bread. After all, what's more "Wisconsin" than insane portion sizes?
The ghost of the original gas station lives within the beer department with fluorescent lights and huge refrigerated cases. Cases of Spotted Cow are famously expensive inside castle walls, going for $44.99 for a 24-pack. Even though some beers can get a little pricey, the stock follows the example led by the rest of the store: countless beers (both craft and mass-produced) brewed in Wisconsin.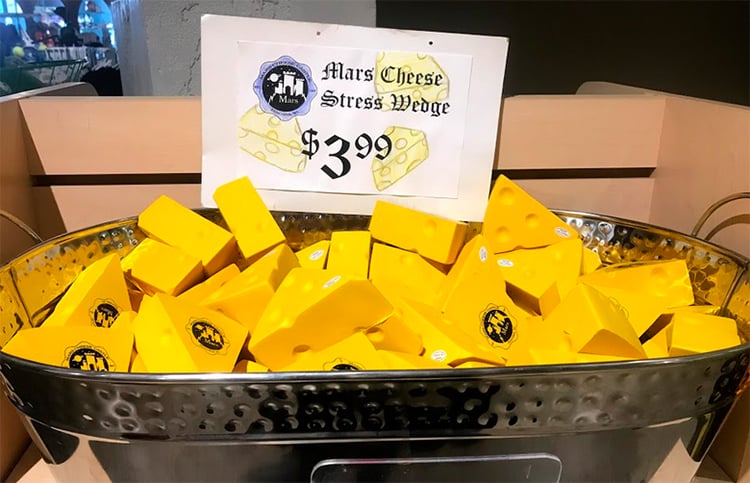 With the tacky castle décor and massive souvenir gallery, it's easy to dismiss the Mars Cheese Castle as a pathetic grab for tourists (and, uh, Illinois residents). But if first-time visitors can make it past their initial (and inevitable) round of eye rolls, they'll be pleasantly surprised by the plethora of Wisconsin-made treats lining the castle's shelves. It's worth the stop on your next trip down to Chicago. We promise the delicious snacks will make the traffic slightly more bearable.