Some Milwaukee things come and go, while some Milwaukee things become iconic. Mandatory Milwaukee is all about the latter. This week: Beans & Barley!
Look up the phrase "Milwaukee dining, deli, and cute little general store staple" and you'll find a picture of Beans & Barley (1901 E. North Ave.) Opened in 1973, Beans has survived decades of changing tastes, an ever-changing East Side neighborhood, and even a fire that destroyed its original building in 1993. Most restaurants are considered Milwaukee icons after 10 years—and rightfully so. Beans has been at it for a staggering 50.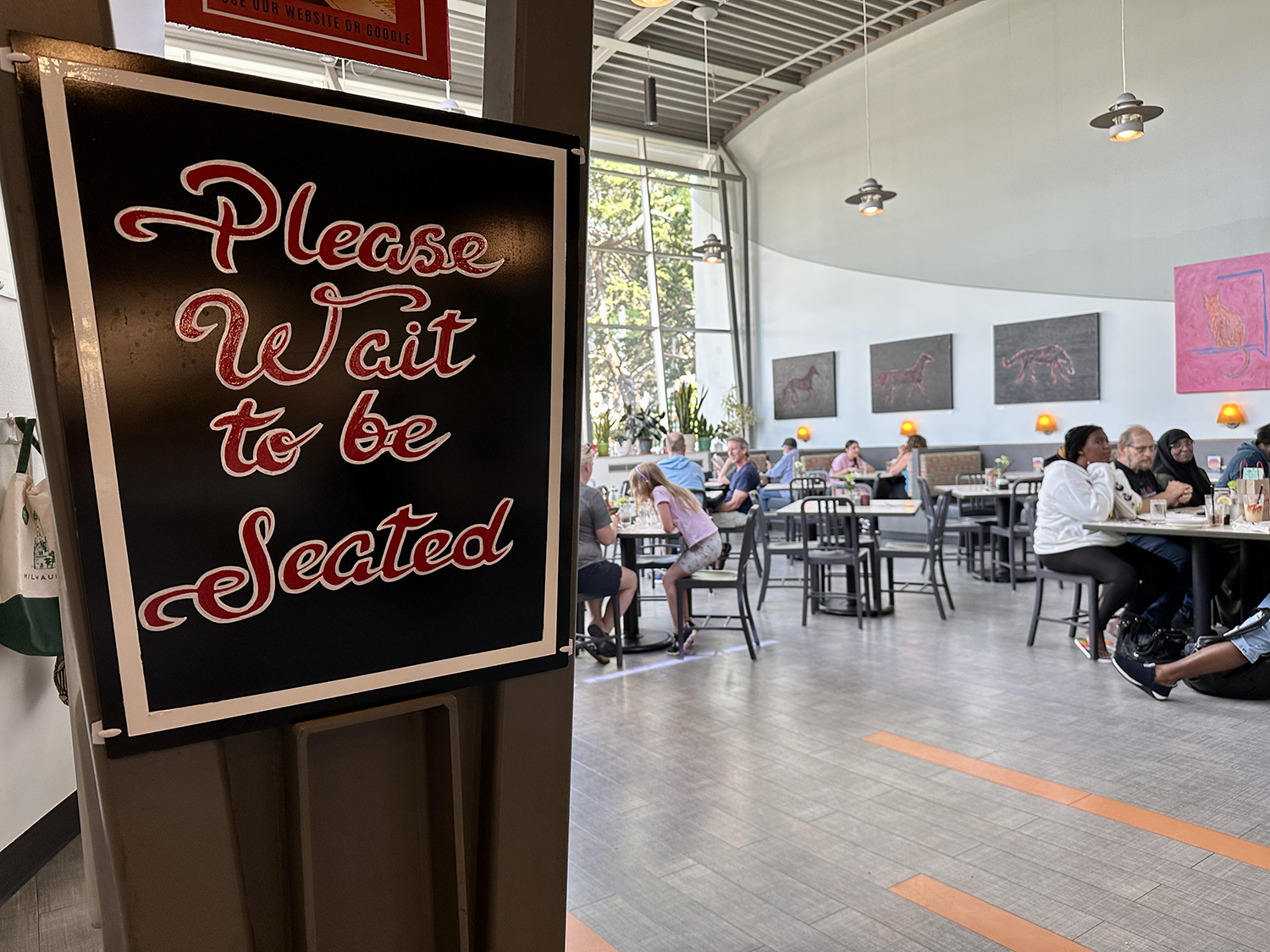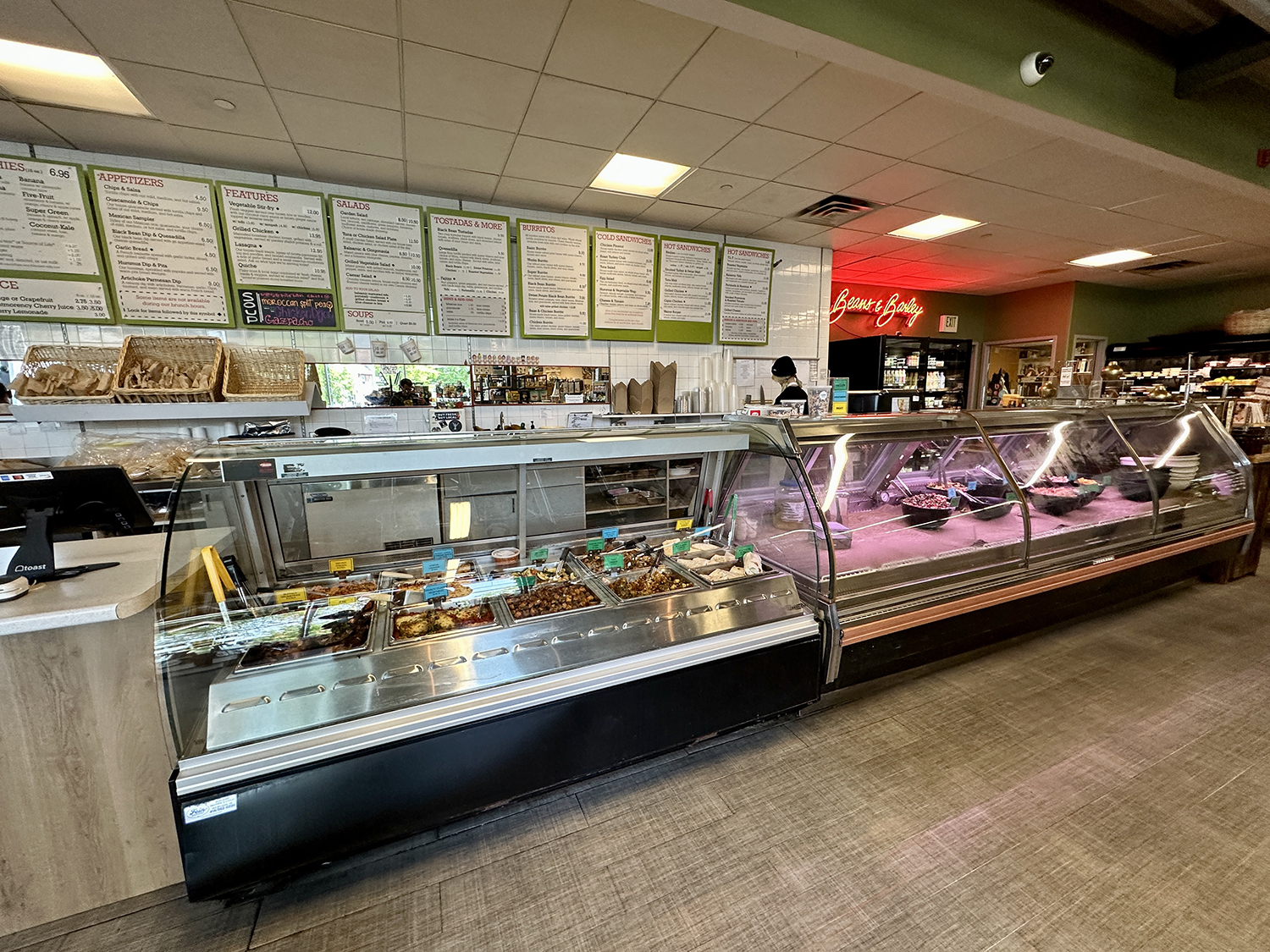 First, some history. The Beans of today—spacious dining room; lunch counter; outdoor seating; overstuffed deli; a general store with groceries, wine, bath-and-body products, toys, and much more—is not exactly the Beans of yesteryear. "Started in 1973 as a small neighborhood health-food store with a half-dozen crocks for bulk goods and two coolers," an official history reads, "Beans added slowly to its list of products as customers requested. In 1979, believing that, just like everyone else, 'health-food' shoppers would appreciate quick, hot food in the middle of a busy day, we started serving food. The food was good, people stopped in to shop AND eat."
And then came the 1993 fire. Again, from the official history:
Early in the summer of 1993, we literally became the hottest spot on the East Side, when a spectacular blaze (fireballs and everything!) drove the lunch-hour crowd into the street and left us with just the foundation and one usable wall. Over the next year and a half, we developed our plans, secured financing and by late Fall of 1994, standing in exactly the same spot where the old building had stood, we opened the doors to a brand-new Beans & Barley.
Today, the building is open, airy, and filled with light. Even before sitting down and taking a bite of, oh, let's say, a Balsamic Tofu Sandwich, simply being inside Beans feels good.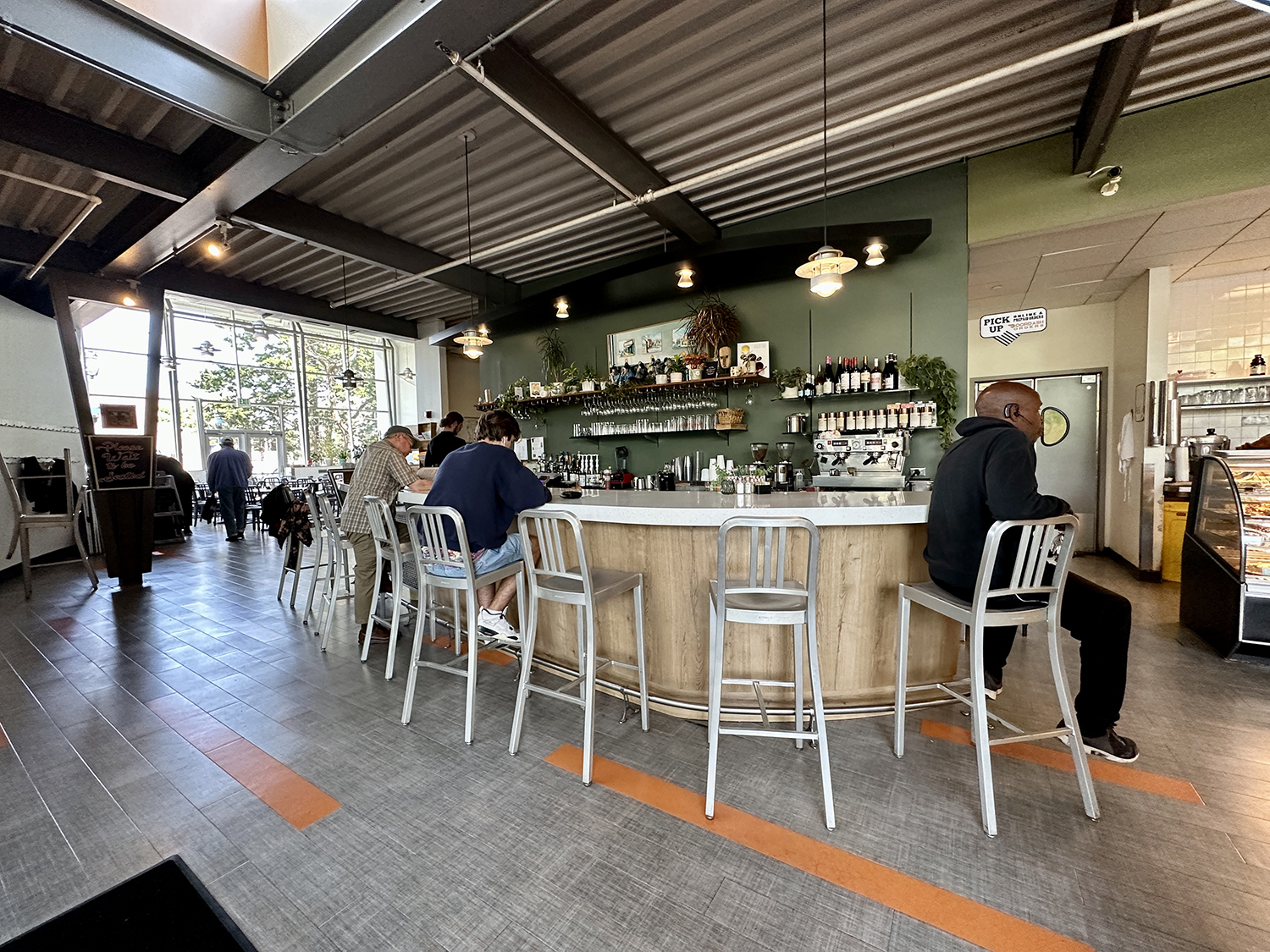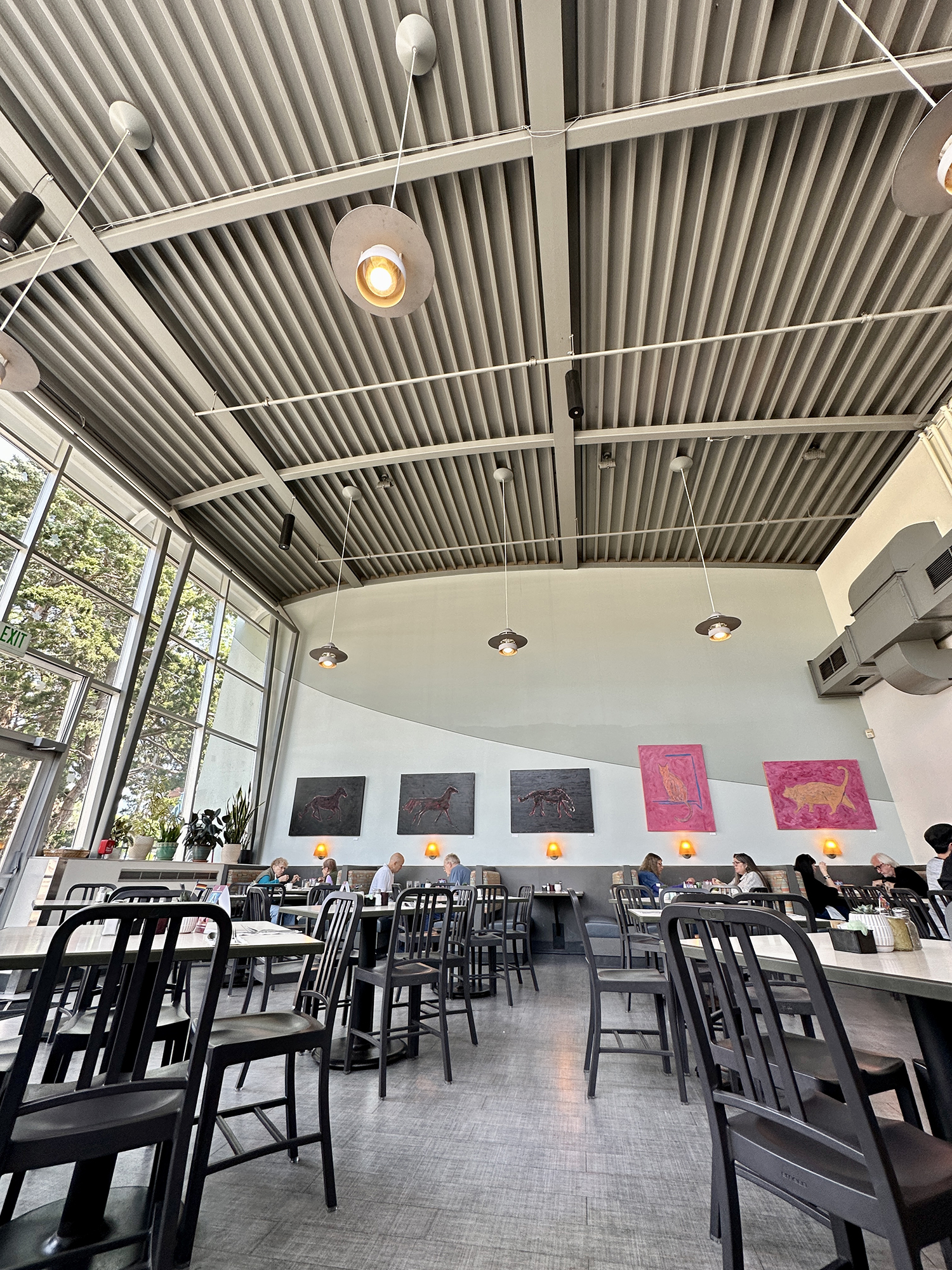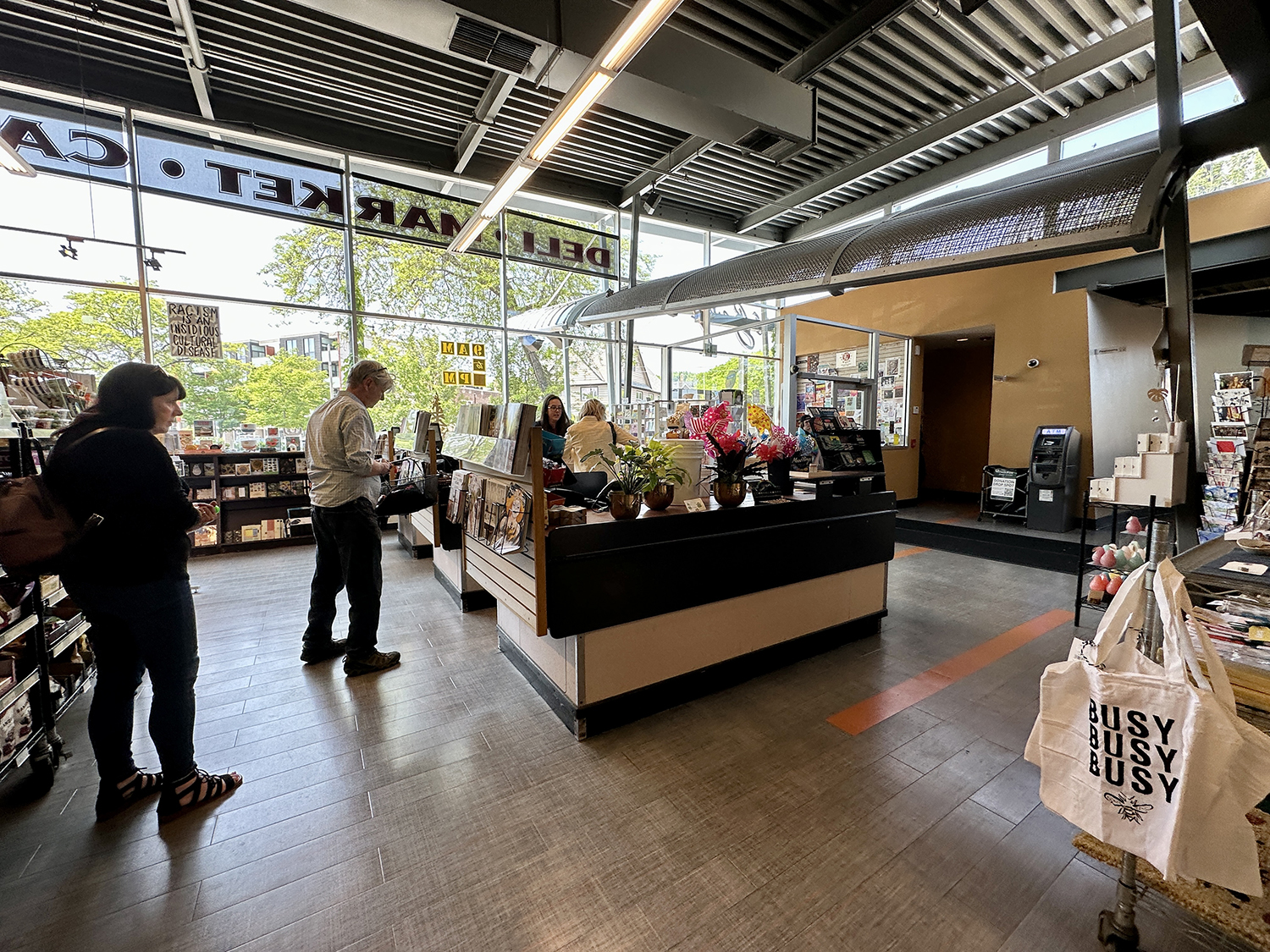 Beans' breakfast-lunch-and-dinner menu is as fresh and good-feeling as its space. The Hummus Dip & Pita is a gold-standard appetizer. The Vegetarian Chili is mandatory in both cold- and warm-weather months. Cold sandwiches like the Egg Salad and the Roast Turkey Club are simply fantastic. The aforementioned Balsamic Tofu is a personal hot-sandwich favorite, and a recent Cajun Tofu Sandwich special left us absolutely floored. Wash it all down with a bottled Mexican Coca-Cola (or a beer, or a cocktail, or some wine) and you have one of the most consistently great dining experiences on the East Side, hands down.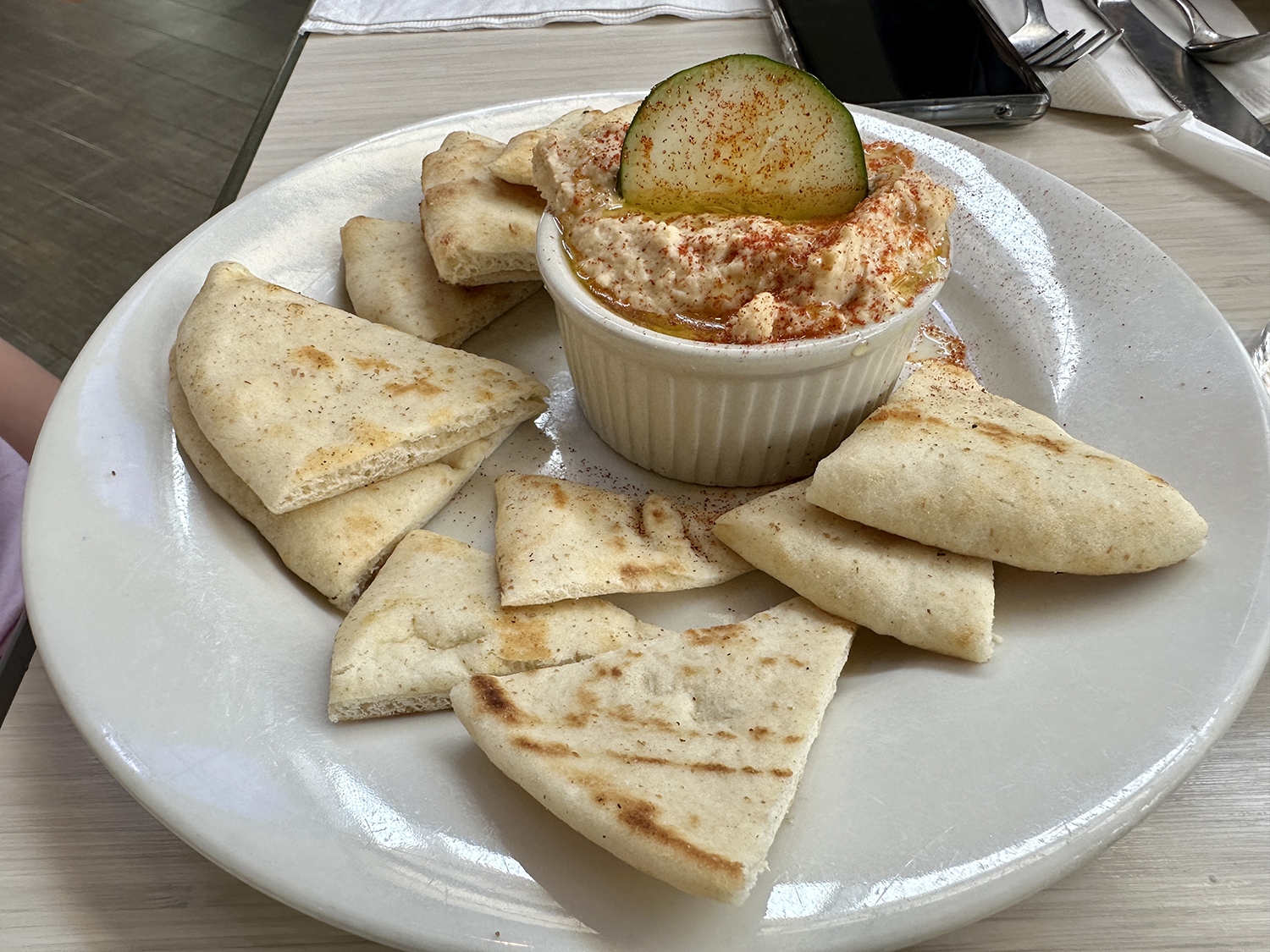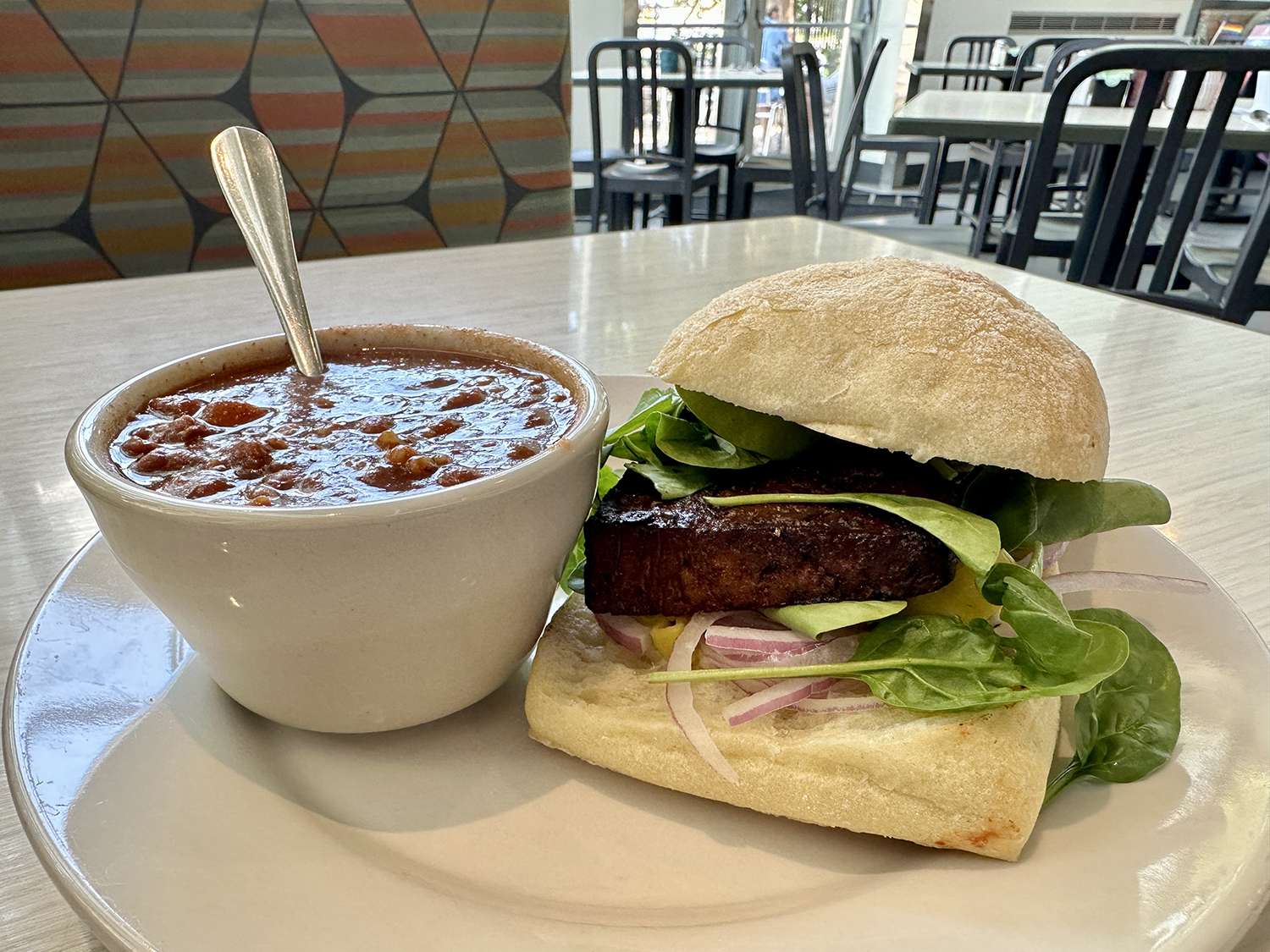 "Our walls have been witness to countless stories, experiences, and connections that have enriched our lives beyond measure," said Beans & Barley co-owner James Neumeyer in a recent press release. "We take immense pride in having fed notable musicians like Perry Ferrell of Jane's Addiction and Fugazi's Ian MacKaye, but what truly fills us with pride is being a pillar of the East Side community—a place where our guests come to feel at home, enjoy time with loved ones, and, above all, have a great time."
As if being a restaurant, deli, and general store wasn't enough, Beans has also been a nurturing hub for the city's music scene. On Saturday, August 12, from 11 a.m. until 6 p.m., Beans will celebrate its 50th anniversary with Beans Fest. The Beans parking lot will play host to food, vendors, and live music—and that live music will be provided by groups and artists that are either former or current Beans employees. The lineup includes Chase, Adorner, Double Truck, Power Wagon, and Marielle Allschwang & The Visitations. WMSE will be on-site, and DJ Christreater (also a Beans alumnus) will kick things off. And yes, Beans co-owner James Neumeyer has played in Milwaukee bands like Decibully and Temper Temper.
Ahead of the big shindig, a few of the artists on the bill shared their Beans stories. "I will always be deeply grateful for what Beans did for me and for what they continue to do in the Milwaukee creative community," says former Milwaukee musician Nathan Lilley. (No, Call Me Lightning won't be reuniting for Beans Fest, but Lilley had a lot of good things to say so we're including him, too.) "Other than maybe rich parents, restaurants and bars really are the most valuable underwriters of the arts."
---
Marielle Allschwang (Marielle Allschwang & The Visitations)
My Beans & Barley story starts with my Grandmother Ruth, who was a fan from day one. She became beloved by many of the staff, some of whom attended my Grandmother's funeral in 2014. Growing up, I would hear her wax ecstatic about how incredible the Beans & Barley staff were, especially the energetic, generous, intrepid, and creative women who co-curated the highlight of my Grandma's week or day (aside from her time spent with me, hah). She'd take me to lunch at their North Avenue location some days and I became immediately aware of how beautiful everyone who worked there was, and very, very cool, way too cool for me to talk to, even just to order a Basic Burrito™. I'm lucky I eventually got over that, to meet the world behind the mystique, where I found even more mystique, but also, so much humor and warmth, ambition, and a constant creative force.
After a long day staring at and toiling alongside your compatriots, you get an inkling they might be up to something very strange and fantastic, summoning unspeakable forces to…to what? You find out at the Y-Not III, or a basement show, or the Jackpot Gallery. If you weren't already super-vulnerable to your coworkers' judgments earlier that day, you would be now. You're looking down at a red tiled floor singing your songs, and amazingly, these people who once intimidated you with their coolness and talent are receptive. Turns out that a lot of the things that move you, move them.
Back to the Y-Not III: One of those Beans regulars, who founded a gallery on Farwell, wants you to open for Best Friends Forever at the Y-Not III. This is where you meet a band that happens to have someone who works at Beans & Barley playing saw and drums. He makes sound collages and plays guitar too—you don't know that yet. But you've actually been saying hi to him when he comes around from the kitchen line to refill his coffee. So Group Of The Altos finds you, brings you into the fold, and you start to realize you and this saw guy should be writing music together. And you start your basement band of two. What would become the Visitations is underway. Eventually, Kelsey Kaufman will keep inviting you back to the weekend markets in the parking lot of Beans & Barley, where you bring your smallest amps and play for the lot, the street. Once, Anonymous Choir shared the bill, what a lovely sight that was. An even lovelier sight, though, was seeing Kelsey there in the lot, cheering us on, which she still does now, at Cactus.
Miles Harbury (Doubletruck)
When I was hired, there were people from bands like Temper Temper, Call Me Lightning, Decibully, Group Of The Altos, Masonry, the John Burks Band, Page Marshall, Big Fun, Kerse One, Party By The Slice, and probably more that I didn't know about. In the job interview, the manager Ruth O'Malley explained that Beans was a place where people could work while they pursue their hobbies and that if you needed to go on tour, it was possible to do so without losing your job. Through the years, I saw people from other bands get hired, saw bands end and new bands begin. If your band was looking to play a show, you could just ask around work and have the show set up by the end of your shift. Putting a flyer up in the kitchen was enough to pack the room at any show. I was in a band when I got hired but went on to be involved in four more over the years and to jam with so many great people. The place seemed to bond over music and produce a huge variety. It expanded my musical taste exponentially. Beans wasn't only a hub for music, but visual and performance art as well. A lot of great art of all kinds comes out of that place.
Adam Krause (Marielle Allschwang & The Visitations)
When I started at Beans & Barley in 2002, I was playing in an experimental two-piece band with my friend from college Adam Rose. We had no idea how to book shows for the type of music we were playing, so we mostly made recordings in my basement. But within a few months of me working at Beans, I remember talking with Nick, who worked in receiving and played in Wooden Robot, and he super casually was like, "Maybe you two could open for us at Circle-A next week?" I don't think he'd even heard a note of our music. Once we did that one show, we suddenly became a very busy and active band, mostly doing our booking at one workstation or another in the kitchen at Beans. Austin, who played in Jaill, the Goodnight Loving, and did prep work, had us play in his basement in Riverwest and silk screened our CD covers. Jon Burks, who worked at the bar, had us play with his band Spatula City multiple times—a group initially composed entirely of Beans employees that I later joined on keyboard. Dan Hartwig, who initially got me the job and also played in Spatula City, invented a fun game we'd play where we'd walk up to a random employee and just say, "How's your new project?" Inevitably, every single person would say something like, "Oh, we had practice last night, we have our first show next month at…" It seemed like every employee was in at least two bands. Druome, my noise band with Neil Gravender, got started when someone walked up to me at work and said, "It's crazy that you and Neil haven't started a band together, you have so much in common." I had no idea that he even did music. We had only ever talked about what food we were running out of.
That restaurant was, and is, such a hub of Milwaukee music that I probably never would have played music outside my basement if I hadn't filled out that job application. So, I guess here's some career advice to young musicians: sometimes rolling burritos can get you farther than sending out your demo.
Nathan Lilley (Call Me Lightning)

There was point in time at which it seemed every single person in a Milwaukee band of a certain generation either worked at Beans & Barley or Comet. I started working at Beans as a line cook in 1999, at age 19. Jim and I started the same summer. He was on dishes. We fucked around a lot. Over the next 10 years, I worked virtually every job in the building, front and back of the house. I wasn't very good at anything and I didn't care about getting any better, because all that mattered to me at that point in my life was playing music and touring. Beans afforded me the luxury of coming and going whenever I wanted, even if it meant quitting for a little while. I think I was rehired three or four times over the 10 years that I worked there. Without their generosity and acceptance (and tolerance), I don't know if I would have been able to do half of the stuff I got to do. It's a level of privilege that I don't think I recognized at the time. I will always be deeply grateful for what Beans did for me and for what they continue to do in the Milwaukee creative community. Other than maybe rich parents, restaurants and bars really are the most valuable underwriters of the arts.

Exclusive articles, podcasts, and more. Support Milwaukee Record on Patreon.
---
RELATED ARTICLES