Confession: I don't understand CBD. I mean, I know it's a thing, I know it's a thing that everyone is excited about, and I know it's a thing that everyone suddenly became experts on nine months ago. Still, I'm a bit overwhelmed. The oils? The capsules? The 8,000 new stores? Why is it all so confusing? Where did it all come from? Whatever happened to just taking real drugs? What about growing hemp in the Domes?
But something recently caught my eye: the Milwaukee Brat House's new CBD-infused brat called The Pineapple Express. (It's called The Pineapple Express because drugs.) It's described as a "CBD oil and Tiger Sauce infused smoked brat topped with a pineapple habanero salsa, served in a fried pita." What's more, the Brat House also has "house-made beer mustard with CBD oil, and CBD-infused kraut which are available to add to any menu item."
I am from Wisconsin and I like brats. I experience crippling anxiety the second I leave the house and I'd like to like CBD, I guess. Okay then. Sold.
On a bright and life-affirming Tuesday afternoon, I stopped by the Milwaukee Brat House. The one on Old World 3rd Street. Not the one in Shorewood. Every time I go to Shorewood I get flashbacks of the time I got the shit kicked out of me in the parking lot of Hollywood Video. Long story.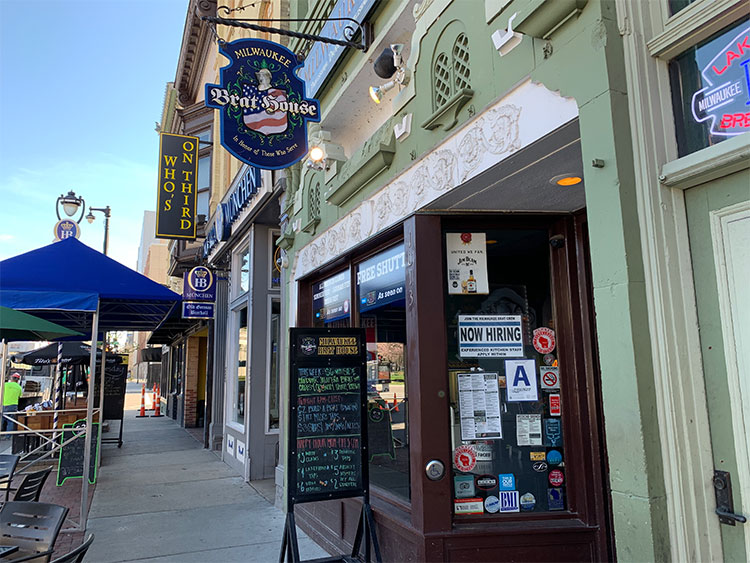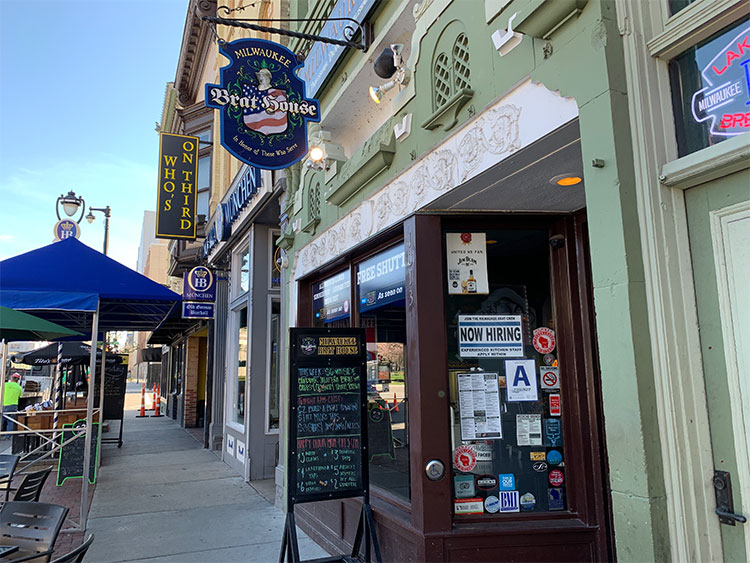 It was pretty early, so I was the only customer in the Brat House. A guy and a girl were working behind the bar and listening to music. "Um, how long is this song?" asked the guy 10 minutes into the 8,000-minute version of "Rapper's Delight." Also, the CBD-infused brat was $14.95!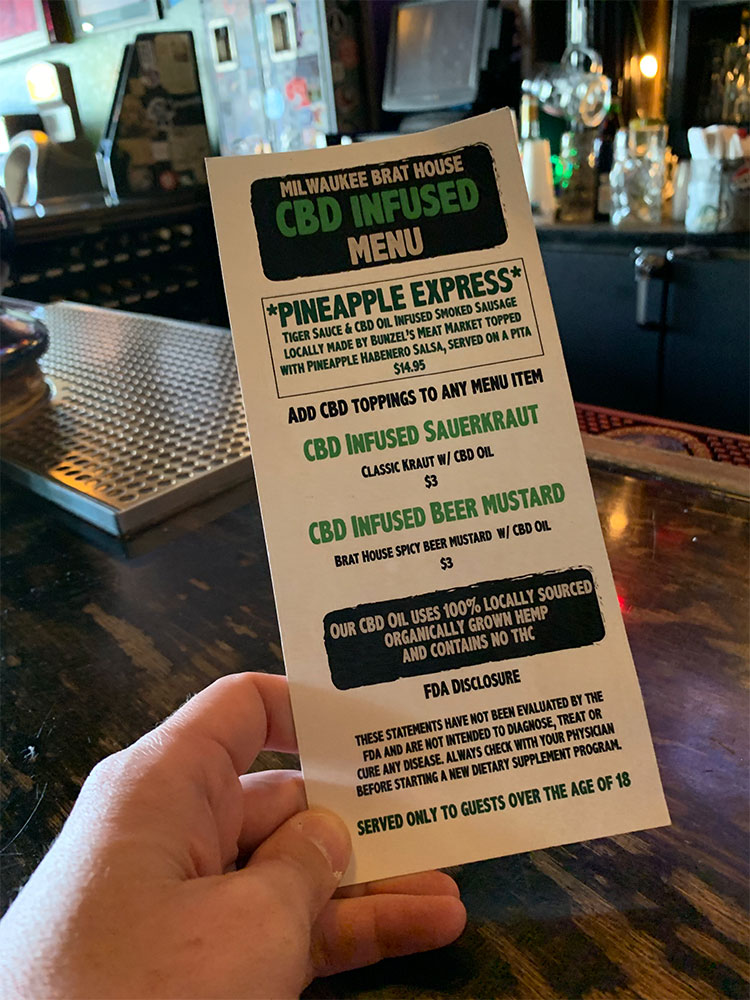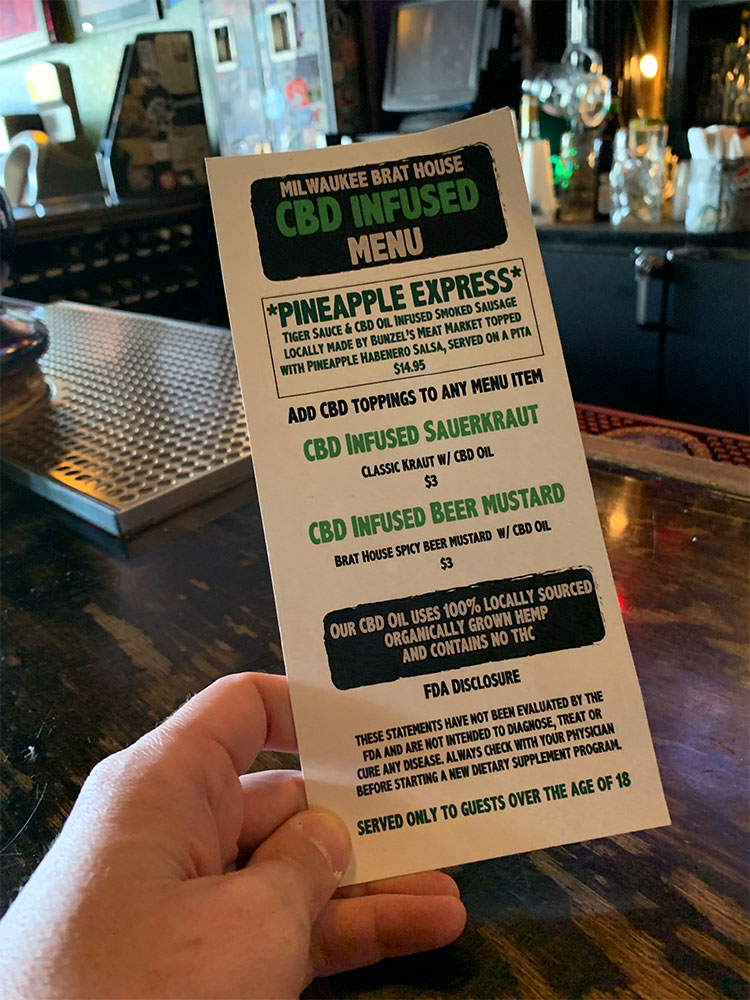 I ordered one anyway, partly because I was hungry, and partly because I've spent my entire professional career building up to a point where I can order a $14.95 CBD-infused brat and write it off as a business expense. I wanted to be an astronaut when I was a kid, but this gig ain't too shabby.
The CBD-infused brat soon showed up, and holy shit did it look good. It was beautiful. It was hefty. It was delicious. Does CBD oil have a taste? I dunno, but I couldn't detect anything funky about the CBD-infused brat. I ate the thing in five minutes flat. I enjoyed a Miller High Life.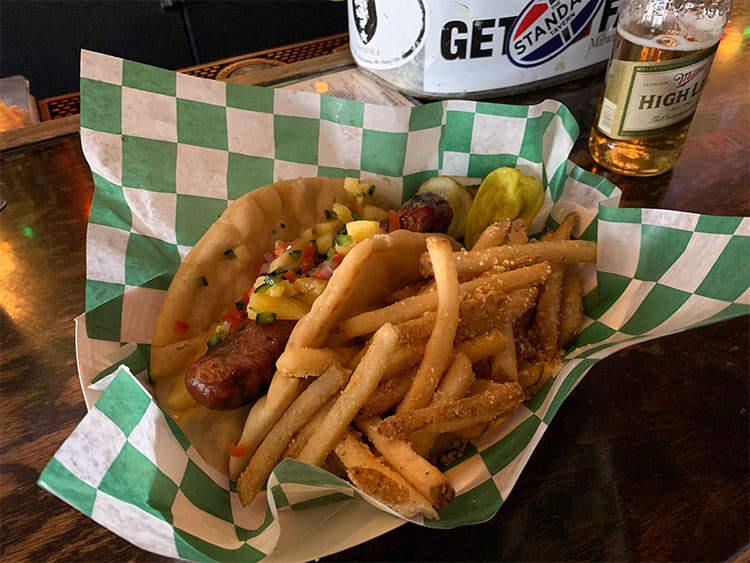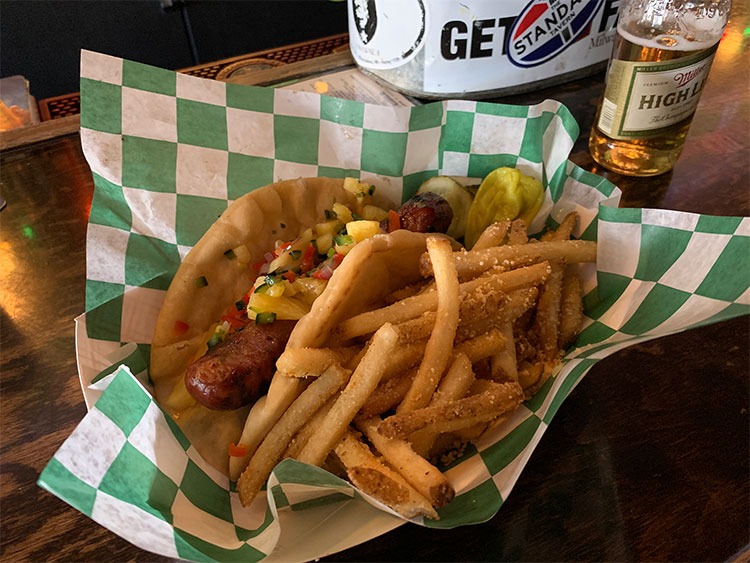 And then, because I was feeling kind of nice and it was equally nice outside, I walked across the street to Pere Marquette Park and looked at stuff. Have you ever done that? Just sat in a park and looked at stuff? There's a lot to look at!
I looked at Downtown Milwaukee and remembered the time I got fired from my mailroom job at the 100 East Wisconsin building. (Pro tip: When lawyers want something sent UPS Next Day Air, do not accidentally send it Ground.)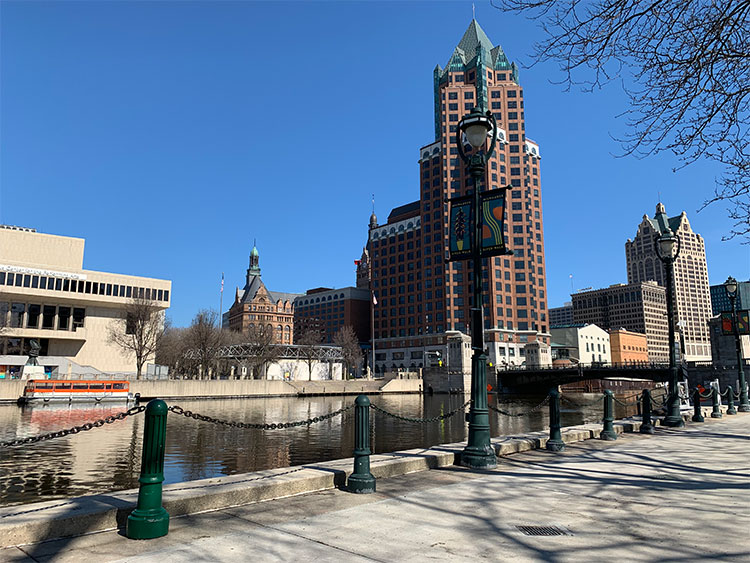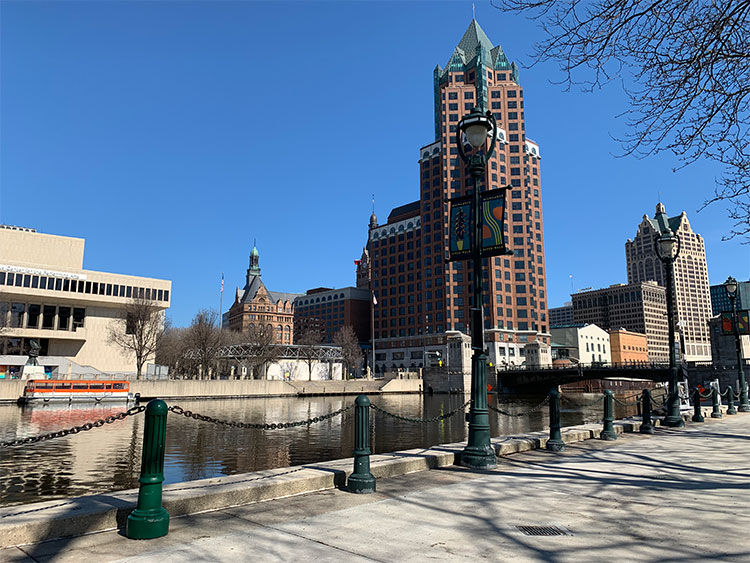 I looked at a goose that was chilling on the RiverWalk and remembered the time my dad took me goose hunting and I bagged two geese with one shot. (Pro tip: It's not that hard to shoot giant birds with a shotgun.)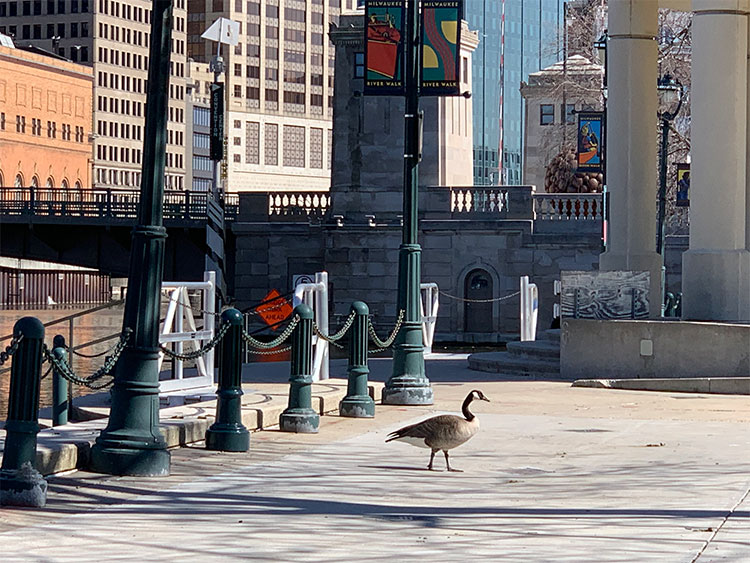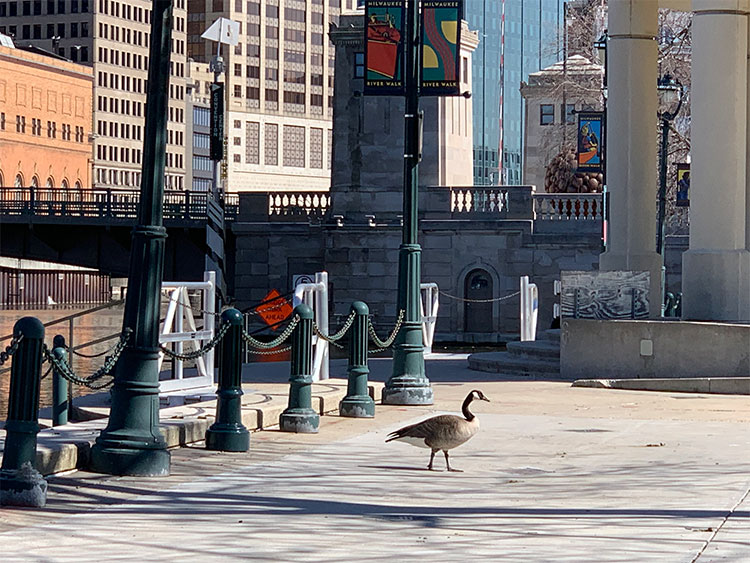 I looked at tire tracks left by someone who had apparently peeled out of the Milwaukee County Historical Society. John Gurda instantly came to mind, but everyone knows he rides a bike.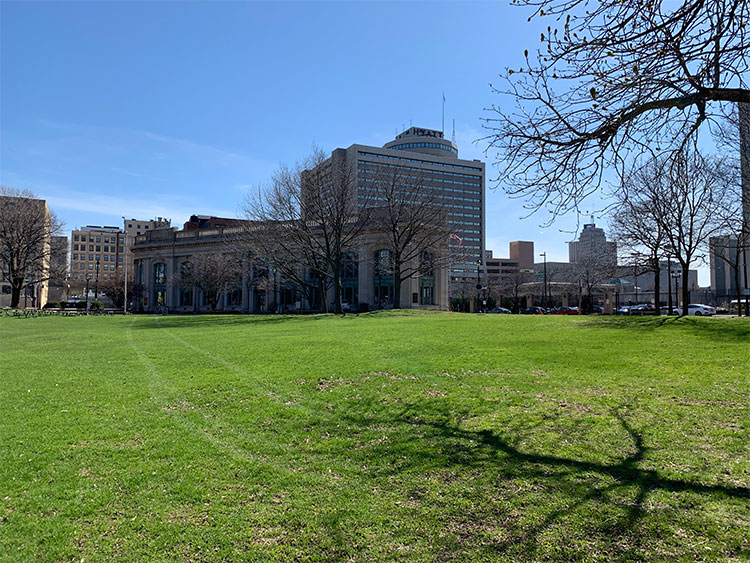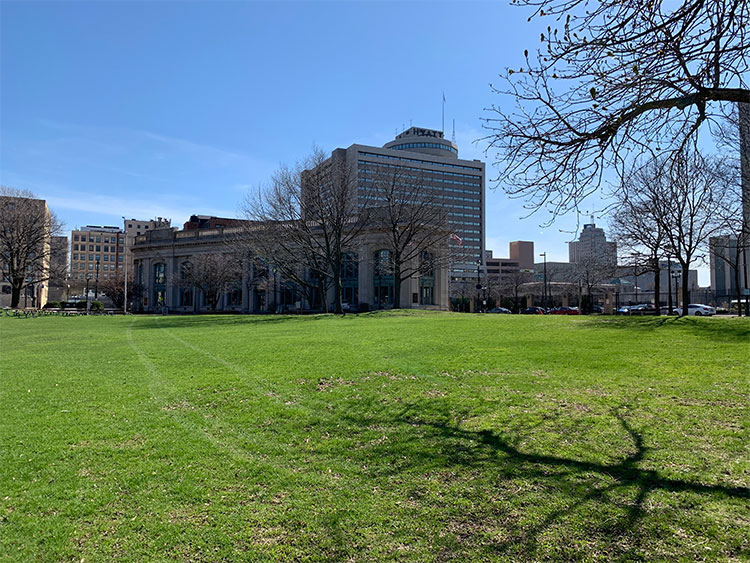 I looked at an uprooted tree and thought of that old "Crichton Leprechaun" video where the dude is all like, "I'm gonna rent a backhoe and uproot that tree! I wanna know where the gold's at! I want the gold! Give me the gold!"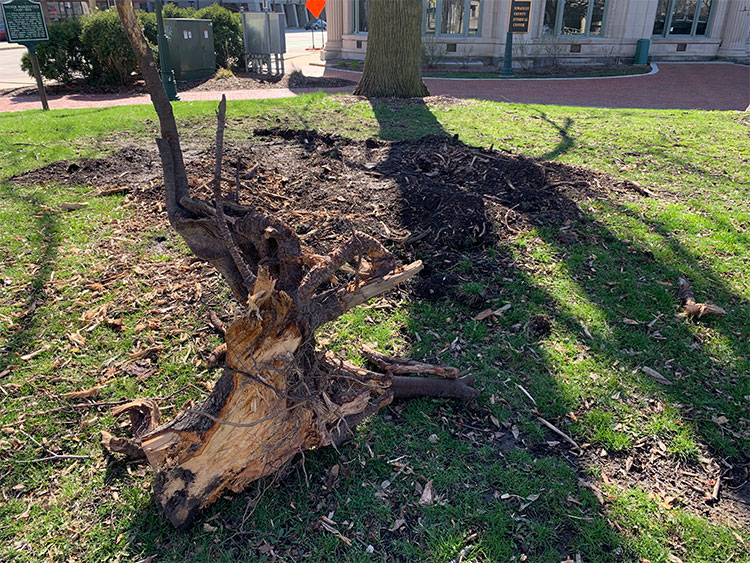 I looked at a statue of Pere Marquette. It's not a giant penguin, but it'll do.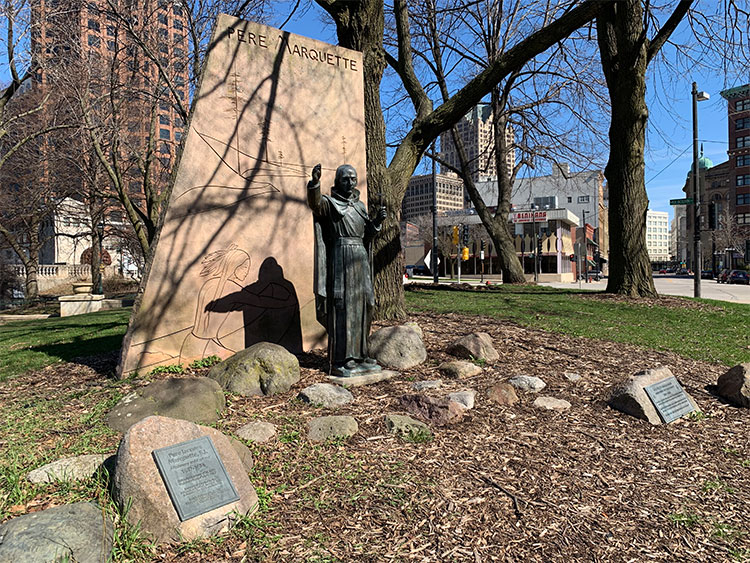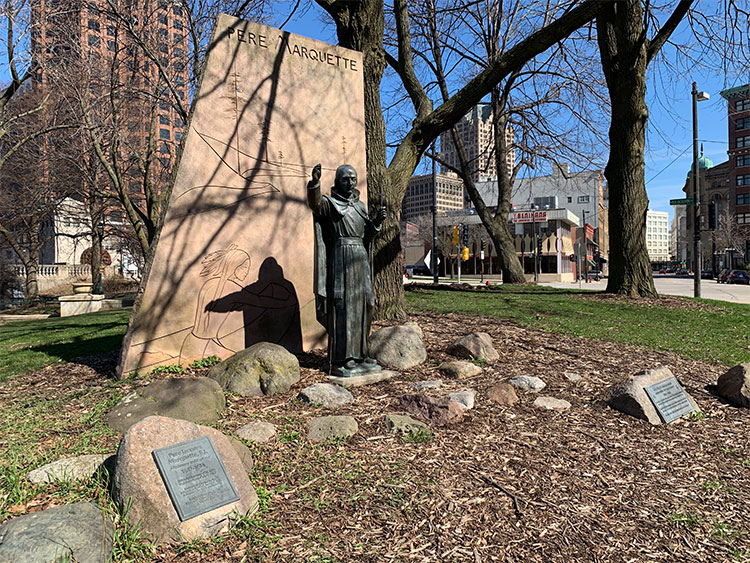 And finally, I looked at a sign (not the Usinger's sign) that needs a quick update.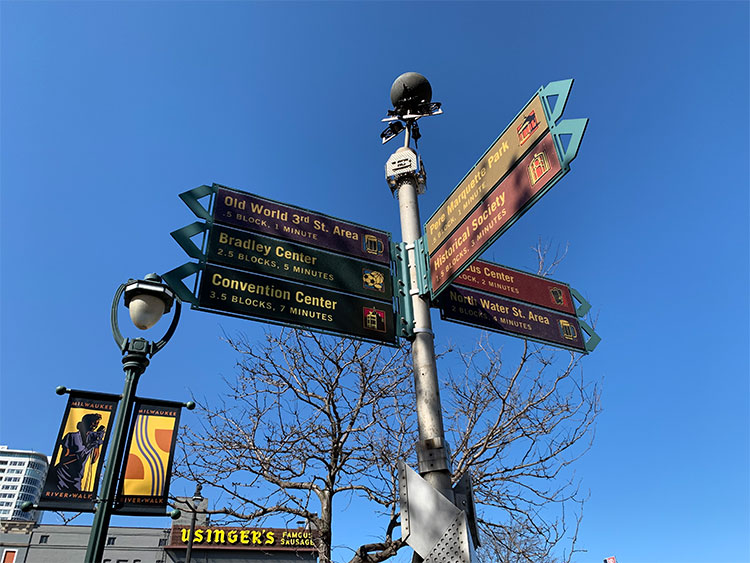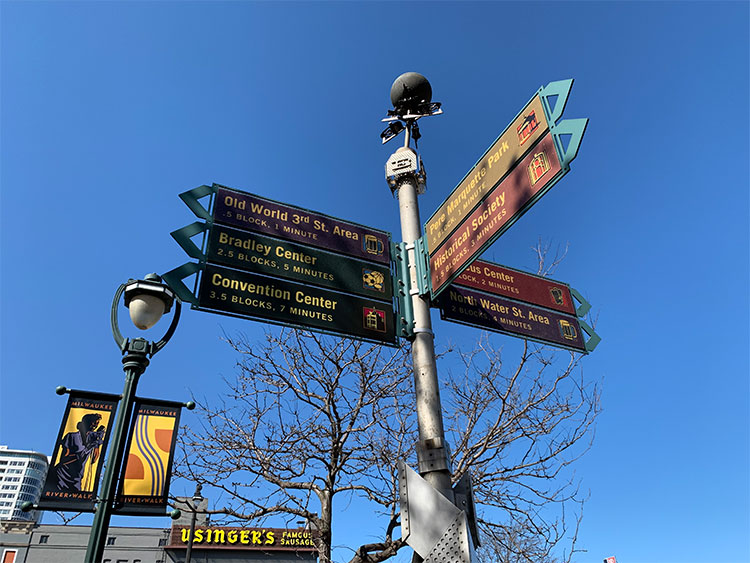 And, well, that was about it. Did the CBD-infused brat ease me into a mild state of relaxation and reception? You tell me. It seemed real. I seemed like it did something. If not the CBD-infused brat, then a picture-perfect spring afternoon in Milwaukee, where all leaders are strong and wise and capable, and all citizens are happy and beloved.
I don't know. Maybe it was the High Life.