It's safe to say the food truck trend is in full swing in and around Milwaukee. Most every outdoor event in town now includes an edible component provided by mobile restaurants. Moreover, food trucks are sometimes the reason to get out and celebrate as the focal point of weekly or monthly meet-ups and unique pop-ups in unorthodox locales. Beyond offering a quick and convenient means of grabbing a bite on the go, some food trucks—such as the critically-lauded Gypsy Taco and Foxfire's legendary chicken sandwich—are even driving the local dining scene to exciting new places. Sure, the sudden fever pitch surrounding Milwaukee area food trucks could be cause for ridicule and, yeah, the culinary caravan could run out of gas at any point, but the movement is a net positive for both customers and entrepreneurs—especially if those entrepreneurs are using that food truck as a metaphorical (and literal) vehicle to help transport them to a permanent location down the road.
On September 1, couple and aspiring restaurateurs Amanda Trenbeth and Erik Irmiger's successful food truck brought them to the brick and mortar site of Sushi Go (2110 E. Oklahoma Ave., 414-333-5565). The business made a name for itself as "Milwaukee's first and only sushi food truck" and drew attention from its massive sushi burritos. The relocation, or more accurately, the expansion (as the Sushi Go truck is still going strong) gives one of the city's favorite food trucks a home all year long. However, the increased space also comes with increased overhead and expectations. Now that this popular food truck is a full-fledged restaurant, does Sushi Go have staying power?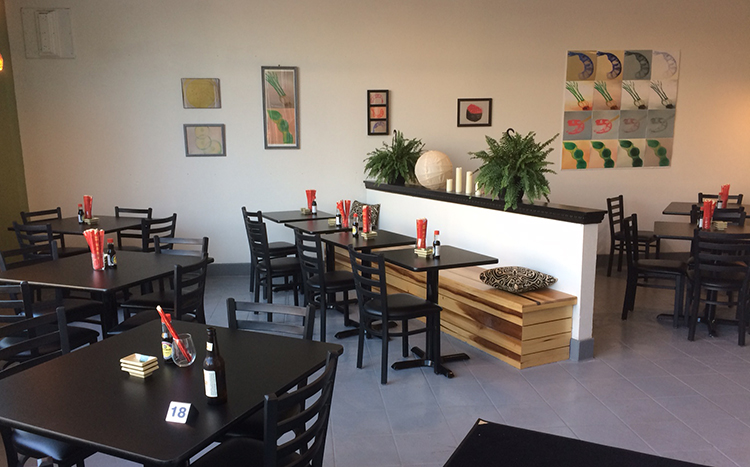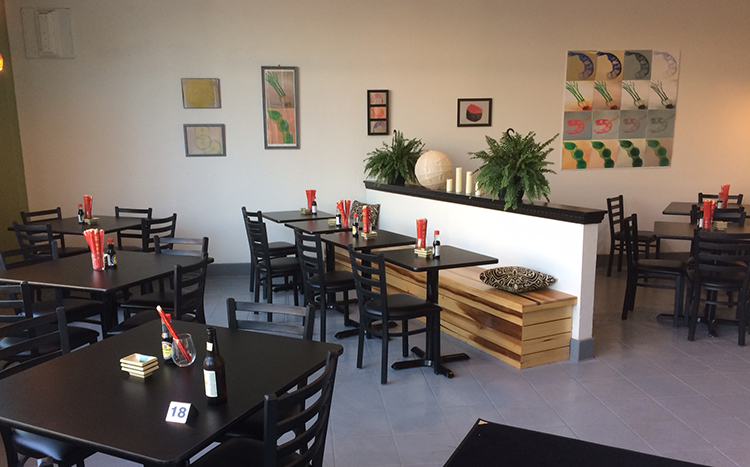 The space: We'll just say it: It used to be a Subway. To Sushi Go's credit, ownership did what they could over the last nine months to freshen up the drab interior of the corner building that, until recently, implored folks to eat fresh. The walls have been painted and covered with locally-produced art that's devoted to sushi. The flooring has been replaced with clean, pleasant tiles. Every bit of franchise-specific evidence has been expunged from the edifice, with about a dozen sleek black tables, fake plants, and paper lanterns swapped in. Still, it's in a plaza beside a Vision Mart and a Starbucks, so only so much can be done. With fast service and food that's made with the specific intent of being portable, Sushi Go is most conducive to takeout, but diners won't feel odd staying in to enjoy a roll.
Milwaukee Record's food: Given the limited kitchen space Sushi Go had to work with until this point, the menu is fairly small at the moment. The roll call is limited to five somewhat standard options (California, Philly, Mia Maki, Veggie, and Spicy Tuna), which range from $6 to $10 in price. Adding to that is a quintet of the establishment's renowned $10-$15 Sushi Burritos that add some more elaborate and/or unconventional toppings (bacon!?) to liven up otherwise down-the-middle offerings packed with tuna, shrimp, crab salad, salmon, and vegetables. Other than a guaranteed place to sit and the soothing aural accompaniment of smooth jazz on the house speakers, another benefit of Sushi Go's full restaurant setting is the availability of alcohol. An expanded beer, sake, and wine list is promised, but we saw a limited number of red, white, and rosé wine options on hand. A counter-adjacent cooler was stocked with four kinds of sake and four beer options that ranged from Spotted Cow to the lone Asian import, Kiran Ichiban.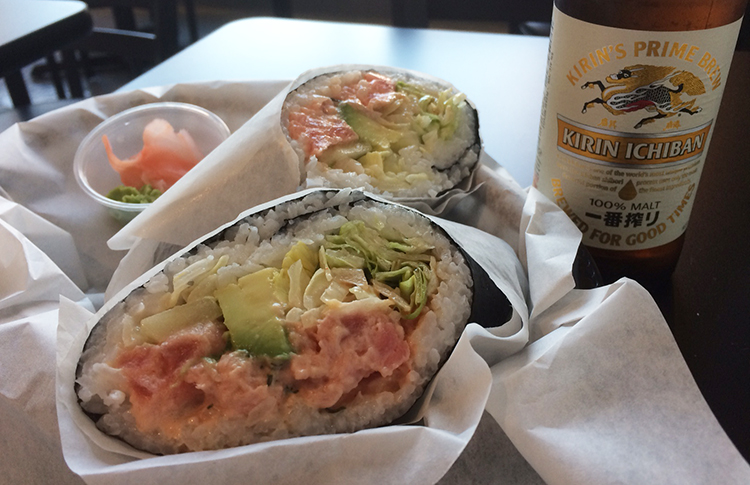 We tried the Kiran ($5) and found it to be nothing special. Wanting to see what all the commotion was about, we set our sights on a burrito as our entree. The Tunageddon ($14) was a tightly-rolled mass of sticky white rice, creamy (perhaps too creamy) tuna, avocado, along with a refreshing and crunchy blend of lettuce and cucumber. In theory, the burrito was an excellent idea. In practice, not so much. There's a reason sushi rolls are cut into small enough pieces to be eaten in a single bite. Our nori (the seaweed wrapping) made it difficult to take a clean bite and, even with the paper wrapper it came in, ingredients fell out of the exposed bottom side, leaving us with a mess of fish and residual rice that was slathered in excess soy sauce once we reach either end of the roll. This was probably our bad for visiting mid-week, but it seemed as if Sushi Go attempted to account for the lack of freshness with extra sauce. In short, we'd much rather spend $14 on an actual burrito (or two) or for less sushi that's made with a higher quality of execution in a more upscale setting.
The verdict: Those seeking a sushi place that's authentic, excellent, and suited for dates or special occasions should probably go elsewhere. However, Sushi Go seems perfectly suited for people craving a fast sushi fix in a casual setting on the edge of Bay View. Those who routinely line up for sushi burritos should be glad to know there's a permanent place to indulge in a messy treat any day of the week, any time of year, and without the need to brave crowds at local festivals.