What's in a name? When it comes to the means of identifying an establishment that specializes in the sale of items customers ingest, quite a lot. An appetizing name is key. That failing, nomenclature that's at least indicative of the theme that awaits the customer can't hurt. Yes, there are exceptions that have found success despite ill-fitting business names. Yet for every Fuddruckers and Ruth's Chris Steak House, there are oddly defined operations like Gastropong (BAHAHA!) and new Bay View bar, R&D Pub. (3040 S. Delaware Ave., 414-837-4850)
When the neighborhood bar and grill took over the South Shore Park-adjacent restaurant site abandoned by (reasonably-named Mexican restaurant) Hector's, and had its grand opening last month, prospective patrons were treated to a curious abbreviation. What type of clever and fun take could the bar have on the decidedly boring combination of Research & Development? Turns out, it just means Research & Development. Milwaukee Record stopped by R&D Pub to see if the place could overcome its unfortunate name.
The space: Anybody who's been to Hector's would be shocked at how spacious R&D is. The obtrusive overhang once canopying the vast rectangular bar has been removed, which significantly opens up the northern end of the bar room that's been painted red, white, and blue since the emigration from Mexican cuisine. The dining room remains, yet it, too, is less cluttered by tables in favor of a Pac-Man arcade game and a pair of pinball machines. The predominately red walls are somewhat obstructed by vintage beer signs, sports posters, and best yet, a framed Journal-Sentinel cover from 1998 commemorating a Packers Super Bowl XXXII victory that never happened—a cruel-but-cool piece of rare memorabilia.
The service: The unique newspaper was initially brought to our attention by owner Tim Capper, who was tending bar and periodically leaving the half dozen patrons alone to prepare food in the kitchen. Mr. Capper was engaging and attentive without being bothersome. Effervescently upbeat and with no shortage of affable dad-jokes at the ready, he was a born bar owner through and through.
Milwaukee Record's food/drinks: If a complaint can be logged against R&D, it would land on the scant selection of tap beer. Moreover, three of the seven barside tap-toppers were Sprecher—which is fine beer and all, but with numerous other breweries in town, a little variety would've been nice. We rolled with the punches and subsisted on a steady diet of Sprecher Mai Bock ($4). Beyond draft options, there are about 25 can and bottle options, primarily of the domestic variety ranging from $2 Blatz to $5 Crispin.
As the Mai Bock tally climbed, R&D's small arsenal of classic bar food offerings such as burgers, chicken sandwiches, and grilled cheese—each entree $6 with two side options— went from intriguing to irresistible. We eventually opted for a reuben sandwich with a side of potato salad and baked beans. It arrived promptly. Save for a slightly soggy bottom slice of bread (a more than acceptable byproduct of moist and tender corned beef and a generous smattering of saurkraut), the sandwich was wonderful. Next time, we'll swap out the beans for some of R&D's homemade potato chips.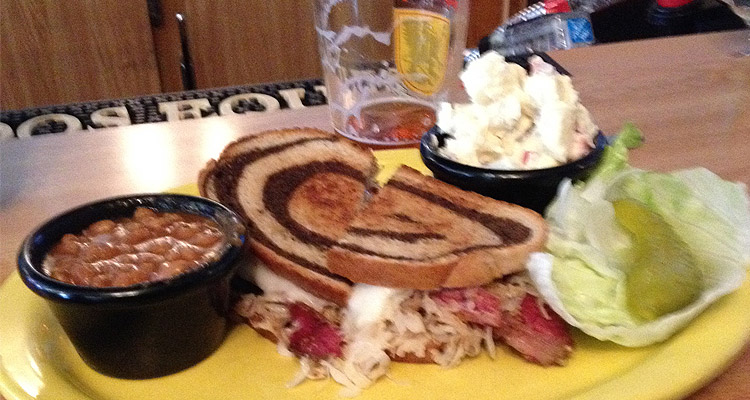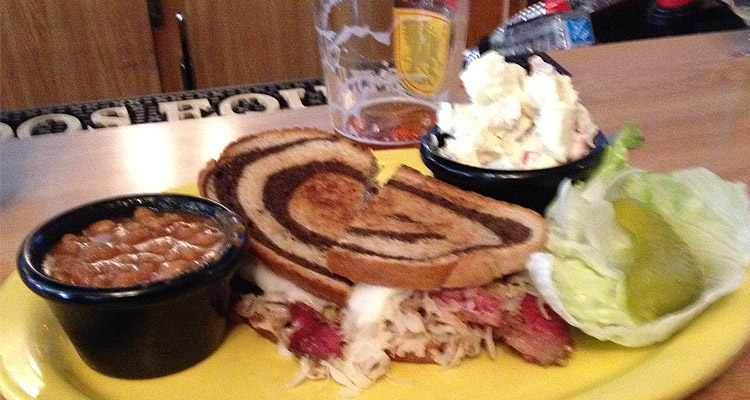 The verdict: Though Research & Development is on par with Death & Taxes or Turn Your Head & Cough in terms of business name quality, the relatively unknown new establishment overcomes one questionable decision with great food, wonderful service, and goddamn pinball machines. Look it up.