Milwaukee loves donuts. Dozens of bakeries in the city and its surrounding suburbs help people get a sweet start to their day with long johns, crullers, jellies, powdered, cream-filled, cake donuts, and more. If you're looking for the "hole story" on Milwaukee-area breakfast pastries, let our Dollars For Donuts column be your guide.
When driving down the portion of North Avenue that cuts through Wauwatosa, you're bound to see a few familiar reminders of bars and restaurants that originated (and in many cases, still thrive) in Milwaukee. However, on the same street where you'll spot 'Tosa's takes on Bel Air Cantina, Thainamite, Colectivo, Hue, Camp Bar, and the former site of Red Dot, passersby will also see a select few establishments that are distinctly and proudly Wauwatosa originals.
Like Ono Kine Grindz nearby, Cranky Al's (6901 W. North Ave., 414-258-5282) has earned the title of "local institution" through an inimitable mixture of doing things differently and doing things better than the vast majority of its culinary counterparts. After a baker's dozen years in Wauwatosa, people continue to bypass the array of Milwaukee-based chains strewn throughout North Avenue and gladly get in line for their turn to pick up delicious donuts from Cranky Al's.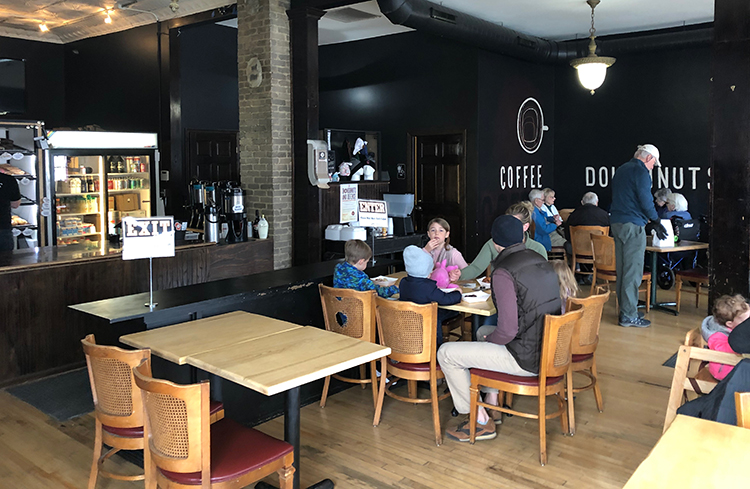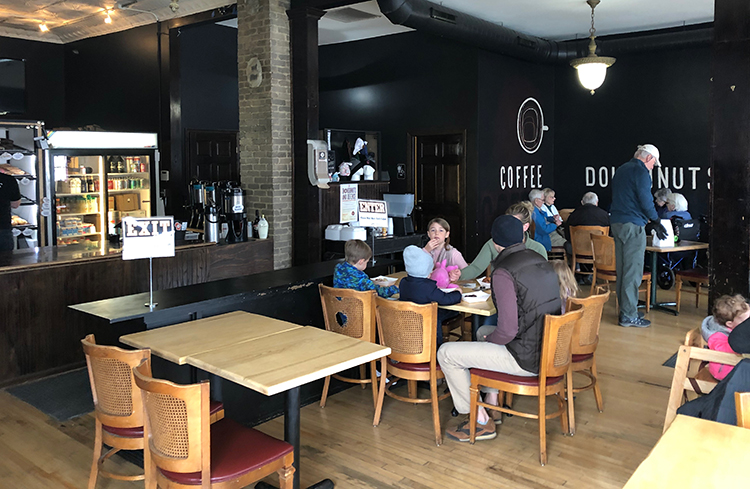 The iconic bakery moved into its suburban digs in 2006. Founded by husband-wife team Susie Brkich and her surly spouse, the eponymous "Cranky" Al, the business has won awards for its crullers, earned high praise from celebrity chef/Food Network personality Alton Brown, and found both the time and local encouragement to pivot into making pizza along the way.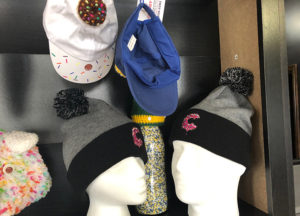 As legendary as Cranky Al's is, we've somehow never made our way there until earlier this week. Miraculously, we were able to avoid a line during our visit. That said, the place was still pretty packed, especially for a mid-week morning.
After careful examination of the massive menu that was affixed to the business' north-facing wall…and taking a few moments to browse the selection of Cranky Al's apparel, we sheepishly made our way to the counter to pick a half-dozen delicacies from the intimidating menagerie of frosted-and-filled dough in our vicinity.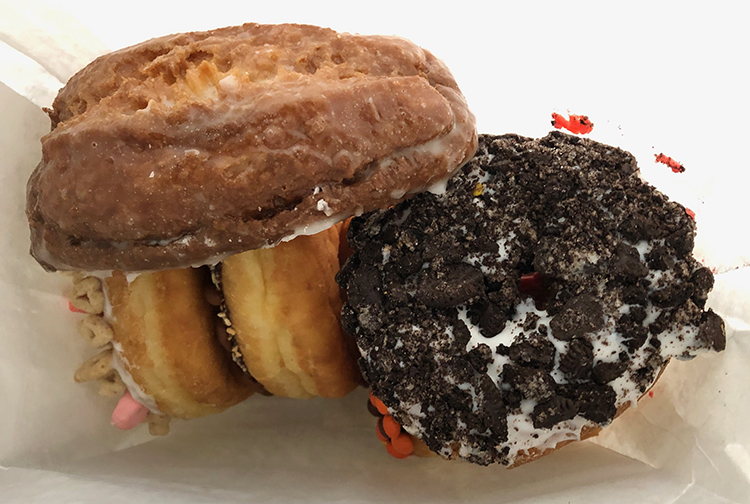 Though Cranky Al's offers a wide range of early morning items like breakfast sandwiches, breakfast burritos and tacos, quiche, and breakfast pizza on its sprawling menu, we were there for the donuts. Prices start at $1 for cake donuts and go all the way to $2.50 for certain "raised" pastries and  hoity-toity filled donuts (including one named "Hoytie Toytie" for its decadence and Cranky Al's proximity to Hoyt Park). We scanned the rack for a minute and picked six items we thought would be a good sampling of Cranky's diverse donut offerings.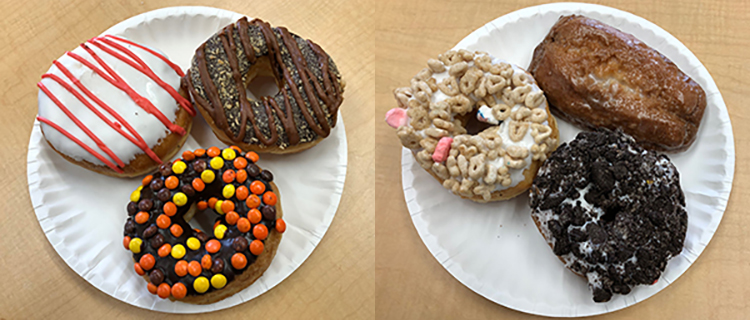 Despite the constant threat of losing pieces of our abundant toppings, we quite enjoyed the Reese's Pieces- and Oreo cookie-topped cake donuts, which were fluffy and soft inside but sugary and dense on top. The "Samoa" donut was a blend of coconut, caramel, and chocolate that any Girl Scout would be proud to eat. Admittedly, the Lucky Charms variant was kind of wack, though maybe we just don't understand the appeal of putting stale dry cereal on top of a frosted cake donut. Worse yet, the cereal-to-marshmallow ratio was lopsided in the wrong direction. Don't be shy with those mallow pieces!
Of course, we made sure to get a cruller (or a "Crueller" at Al's). The oblong pastry was irresponsibly covered in a glorious blanket of glaze, which formed into a hard shell that encased the dough. Once we broke through outer layer, it gave way to a soft and buttery inside that made it a sweet and savory treat that we felt was worth every bit of praise it has received. As tremendous as it was, the surprise star of our order was a strawberry-filled donut. It (pictured top left) was elegantly decorated with creamy vanilla frosting and a pink drizzle that covered lightly-fried dough. Its inside was generously stuffed with fresh and flavorful strawberry compote that shined in each and every fruity bite we took.
Whether you know the business for its burritos, its astounding donuts, or its top-notch frozen pizzas that are available at nearby bars, you're surely a fan of Cranky Al's. Wauwatosa might rely on Milwaukee to inform and influence many of its other North Avenue tenants, but it's safe to say that 'Tosa's got breakfast covered.