Gin, Campari, and sweet vermouth. Name a more iconic trio of cocktail ingredients. We'll wait! That holy trinity of spirits—widely known as a "Negroni"—will be on full display in and around Milwaukee these next seven days when a variety of area bars and restaurants (and one miniature golf course) participate in Negroni Week. Yes, from September 18-24, this classic cocktail will be highlighted, celebrated, and modified at thousands of establishments all over the world with the goal of raising money for a charitable cause.
Locally, a bunch of businesses are working together on a bingo card that gives Negroni fanatics an opportunity to win a free cocktail, cash, gift cards, and the chance for one lucky participant to win a grand prize. The collaborative promotion was organized by Tripper Duval of The Lost Whale and Holey Mackerel.
"When signing up for Negroni Week, I realized there were a few other places in the city who are active and involved, and this week is all about paying homage to one of the most popular cocktails and banding together as an industry—not just locally, but globally—to raise some money and do something good for others," Duval tells Milwaukee Record. "So I reached out to a few places that I knew were going to do it, and those that were into it jumped on board. We put this bingo card together. It is super fun, a great way to ensure you've hit some places involved with Negroni Week."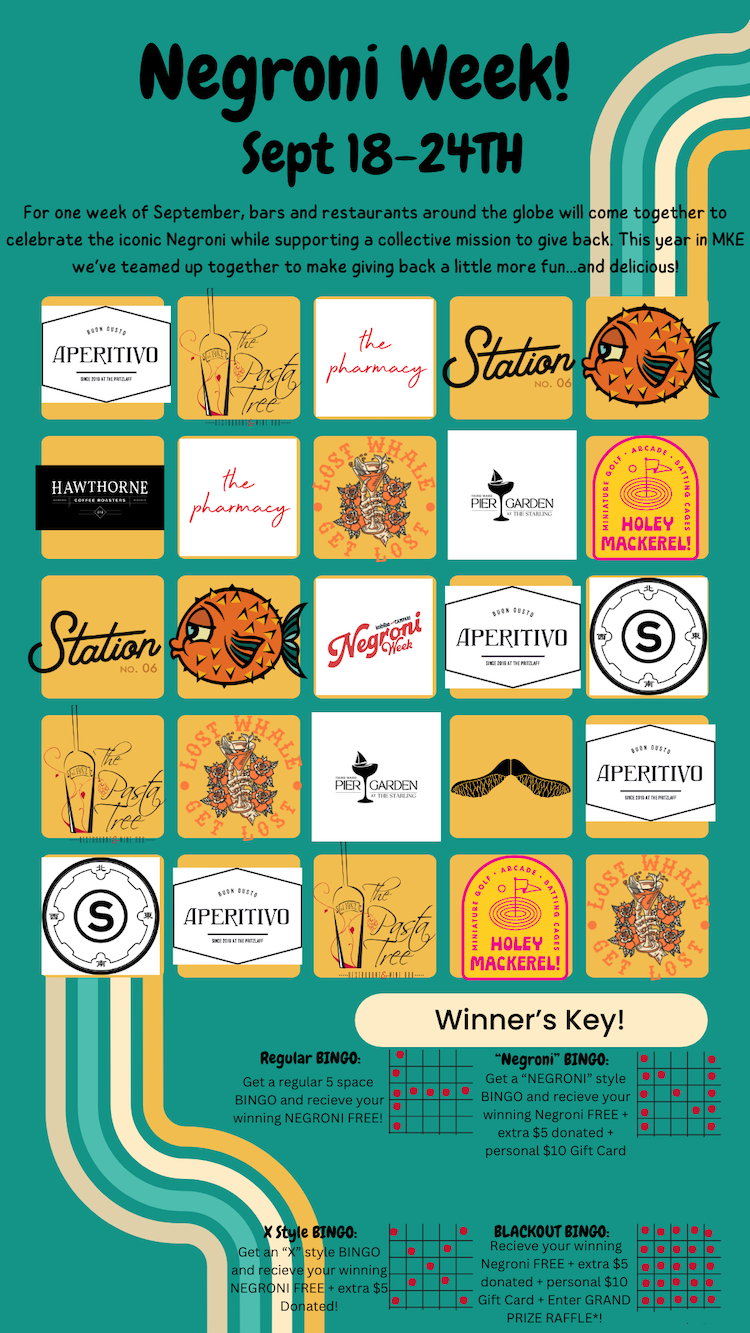 Duval says the grand prize raffle winner will be announced on Lost Whale's Instagram account on September 29. If you're looking to celebrate Negroni Week or you want an extra incentive to try some unique riffs on a beloved cocktail at a wide range of places in and around Milwaukee, make your way to one of the participating establishments and grab a bingo card today.