In January, a 21,000 square foot Harbor District building at 818 S. Water St. was sold to a group of investors with intentions of opening a multi-use facility to accommodate a variety of businesses. The longtime site of Hot Water and Wherehouse night clubs was purchased by partners with ownership connections to Boone & Crockett, Taco Moto, Milwaukee Pedal Tavern, and Milwaukee Paddle Tavern. All those businesses will relocate to the sprawling and semi-secluded space on Milwaukee's inner harbor, meaning Boone & Crockett and Taco Moto—its permanent on-site food truck—will soon be leaving Bay View for the Cream City brick building on the outskirts of Walker's Point.
Monday, April 16 will be Boone & Crockett's last night at its current 2151 S. Kinnickinnic Ave. location. The cocktail bar will relocate and should be ready to open in some capacity by the end of this month. Owner John Revord says he's aiming for a soft open the weekend of April 20, with full service offered "for sure by May."
The move will more than double Boone's capacity, increasing fire code from 69 patrons to 150. Though there's far more room to work with, Revord says he wants the new space to preserve the look and feel of its predecessor.
"Both in and out, I don't want people to feel like they missed a step. I want it to feel like Boone—like there's no difference in the place," Revord says. "Really, I want to make sure people feel [old] Boone in this space. Even though it's a much bigger room, you have those little cozy pockets. Wherever you're sitting, it'll feel like a nice, cozy, small bar."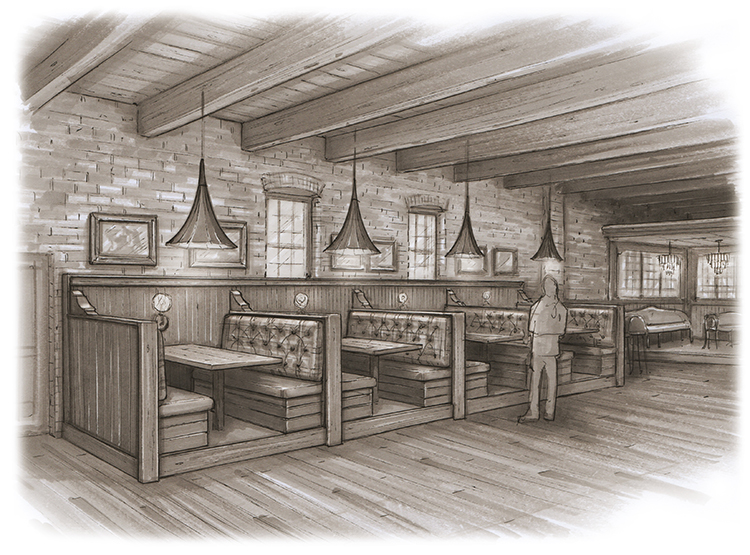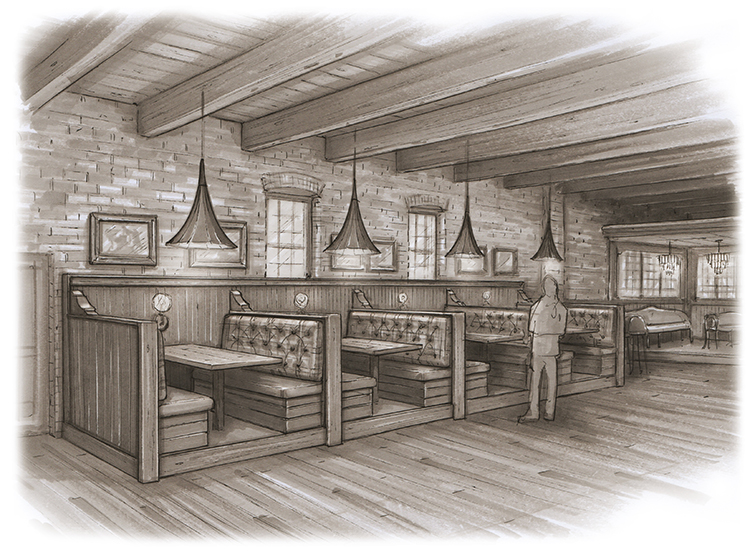 The new Boone will have a roundabout bar to accommodate about 25 guests, four six-person booths with a familiar plaid pattern, similar decor of taxidermy and phonograph horn lamps, the same chandeliers, and walls painted to look identical to the Bay View location. One corner of the lounge even has a small stage that resembles Boone's current performance space, which will host solo acts and small bands on occasion.
There will be pub tables and bench seating when it opens, and the bar will begin with its existing cocktail menu. Eventually, there will be eight draft lines. Revord says there are plans to install double doors that will lead out to a 30-foot by 60-foot patio that's to be nestled beside the 97-stall parking lot and will look out on the Hoan Bridge. Revord anticipates the four seasons patio will be ready by June. Taco Moto will be stationed there immediately and will begin serving lunch once the relocation is complete.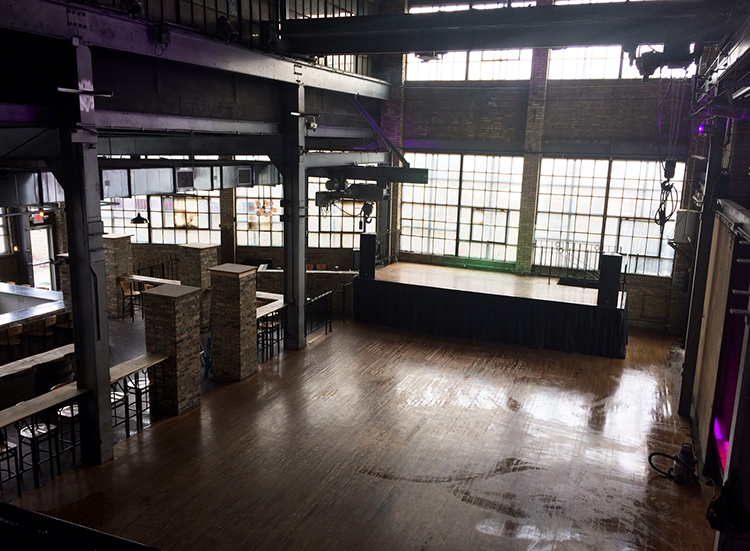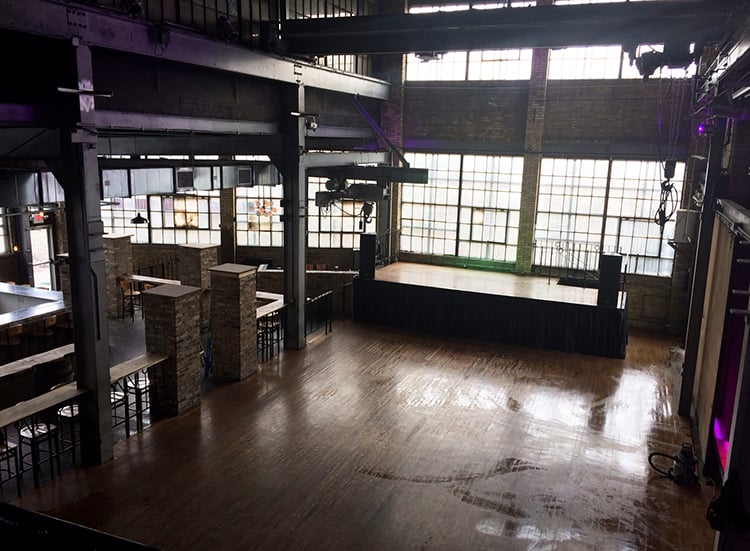 The property also has an attached event space owners are calling The Cooperage (or "The Coop"), named after the Wisconsin Barrel & Cooperage Company that made grain barrels for breweries in the space until Prohibition hit. The assembly hall currently has a capacity of 296, but Revord says he plans to take measures to bring the fire code closer to 500 in the near future. The Cooperage's first concert will be an Arte Para Todos show on April 26. After that, the space will host the May 4 installment of Milwaukee Psych Fest, an upcoming One Trick Pony flea market, a Harley-Davidson anniversary event, weddings, and a steady diet of in-house concerts.
"We'll operate very similarly to Turner Hall or any other rental venue, but we're definitely going to have a focus on live music—as a solid mid-size music venue—between our wedding bookings," Revord says. "We very much want to be a music venue."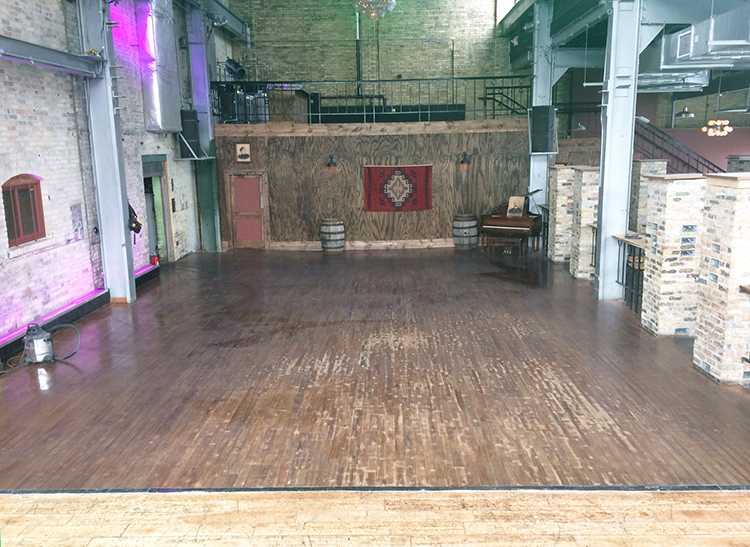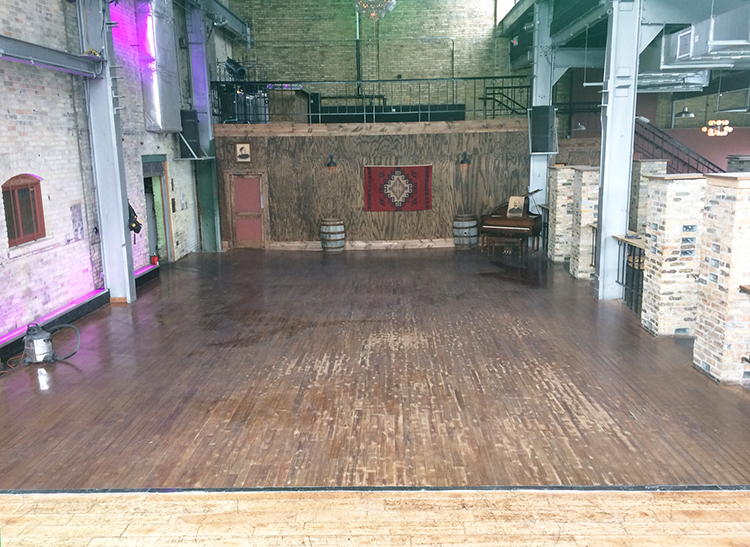 Revord says The Cooperage will host concerts, music festivals, comedy shows, food truck fairs, night markets, art fairs, weddings. Almost anything will be considered.
"I'll be open seven days a week if we can fill the events," Revord says. "There's no set schedule."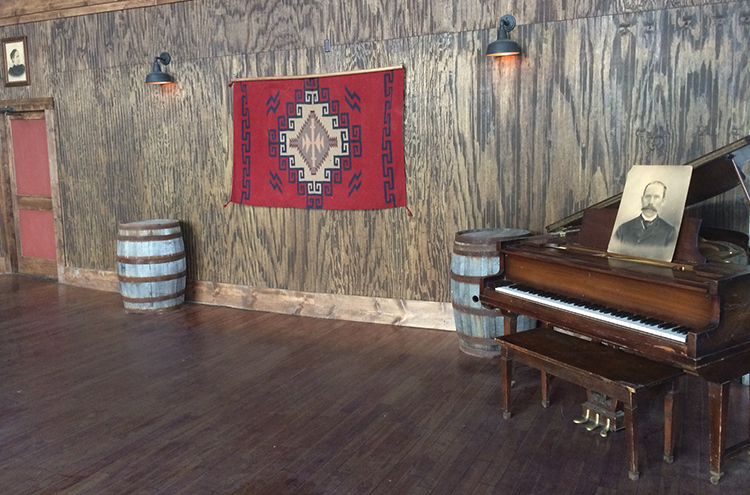 Though technically part of Boone & Crockett at this time, The Cooperage will have its own entrance, its own rear patio, a separate bar with four draft lines for beer and cocktails, a focus on Milwaukee beer and spirits, and no direct access to Boone proper.
"Feasibly, we can operate a 300-cap show the same time Boone is packed without interrupting service," Revord says.
As if that's not enough, the building will be home to an upper level Airbnb that can host up to six guests (or touring performers), a prep kitchen, and a few upstairs artist studios. Outside, a portion of the parking lot will become the check-in booth for Milwaukee Pedal Tavern and Paddle Tavern.
"There's a lot of building here, and it's not just the first floor that will be active," Revord says.
You only have a few more days to say goodbye to Boone & Crockett as you know it. By month's end, it'll be part of the most intriguing multi-use building this side of the Lincoln Warehouse. Follow Boone & Crockett to keep up to date on the soft opening date. Until then, plan on being able to check out "The Coop" on April 26. There will also be a grand opening concert on May 12 with Whips, Klassik, High Waisted, and one more act TBA.