Believe it or not, the saga of perpetually delayed Bay View sushi spot Sushi Yuki stretches back to 2016.
"Sushi Yuki is on its way to Bay View," OnMilwaukee reported in August of that year. The story detailed how the namesake owner of Puente's Barber Shop, John Puente, had sold his building at 2349 S. Kinnickinnic Ave. to Jin San Koh and Sung Hee Kim. The new owners already owned Sakura Japan Sushi & Grill in Waukesha, and formerly owned Osaka Japan on Milwaukee's East Side. "The timeline for the restaurant is still pending," OnMilwaukee said, "since [the new owners] are uncertain about whether they will remodel the building or tear it down and replace it with new construction. But the hope is that they'll be able to open the restaurant before mid-2017."
They went the "tear it down and replace it with new construction" route. The building was knocked down in 2019 and replaced with a similar—albeit black, really black, "none more black" black—structure. "The new restaurant is named Sushi Yuki (pronounced 'you-key'), playing off the Wisconsin climate with the Japanese word for 'snow,'" the Milwaukee Business Journal reported at the time. "It is to open in early 2020 in the new building with about 20 inside tables and an exterior patio for the summer months."
And, well, we all know what happened next. The pandemic put things on hold for another couple of years. But now, incredibly, Sushi Yuki appears ready to finally—finally!—open its doors to Bay View. Maybe. Hopefully. Next year.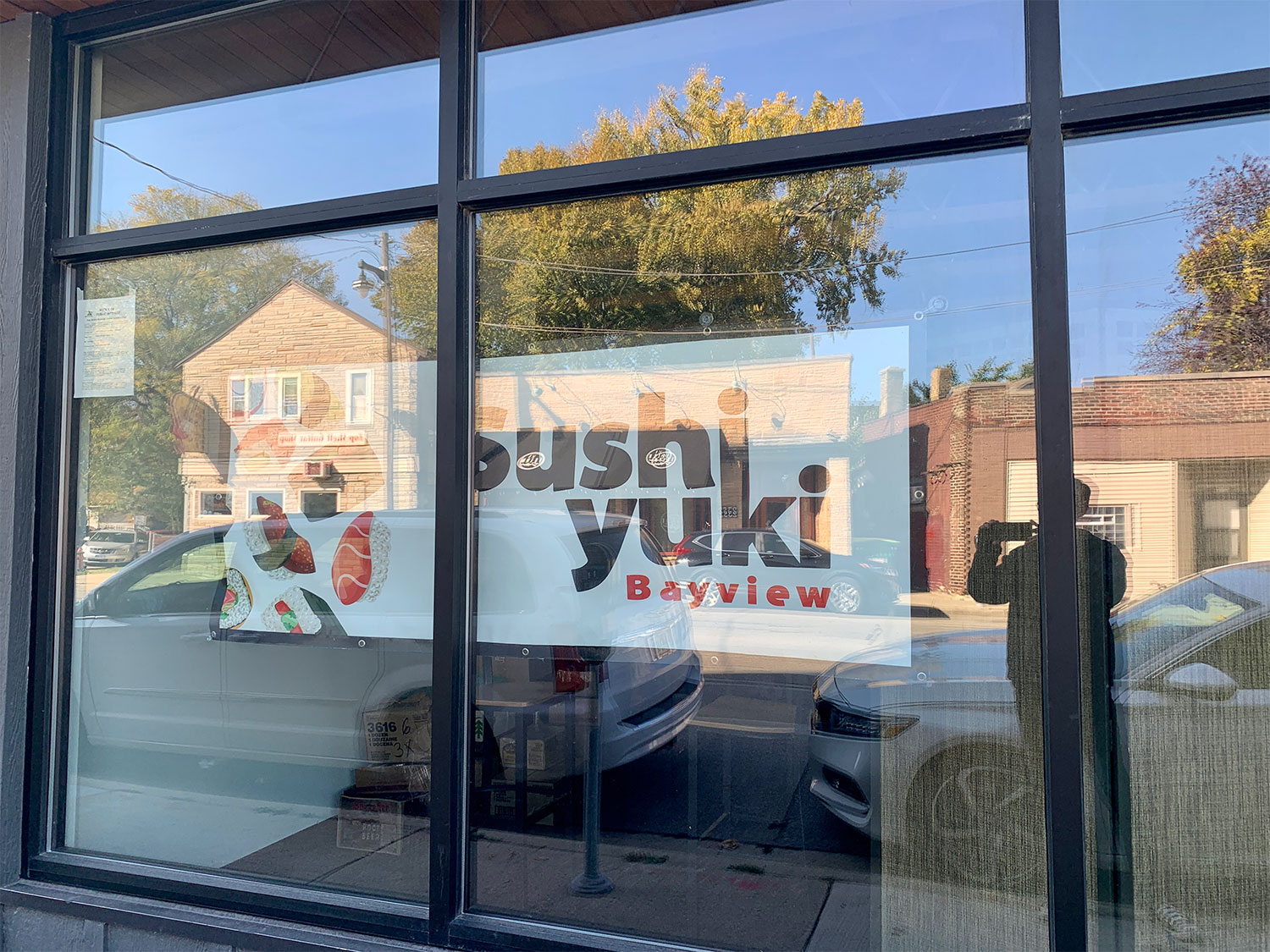 License applications recently filed with the city indicate that Sushi Yuki is eyeing a March 1, 2023 opening date. Hours are expected to be 11 a.m. – 2 a.m., seven days a week. A sample drink menu includes sake, wine, cocktails like a Ginger Sidecar and a Tokyo Skyline, and local beers like Lakefront and Third Space.
A peek inside the windows backs up the "coming soon" plans. There are boxes on the floors and art on the walls. License applications hang on the front windows. A back patio appears to be involved. It's actually happening! Stay tuned!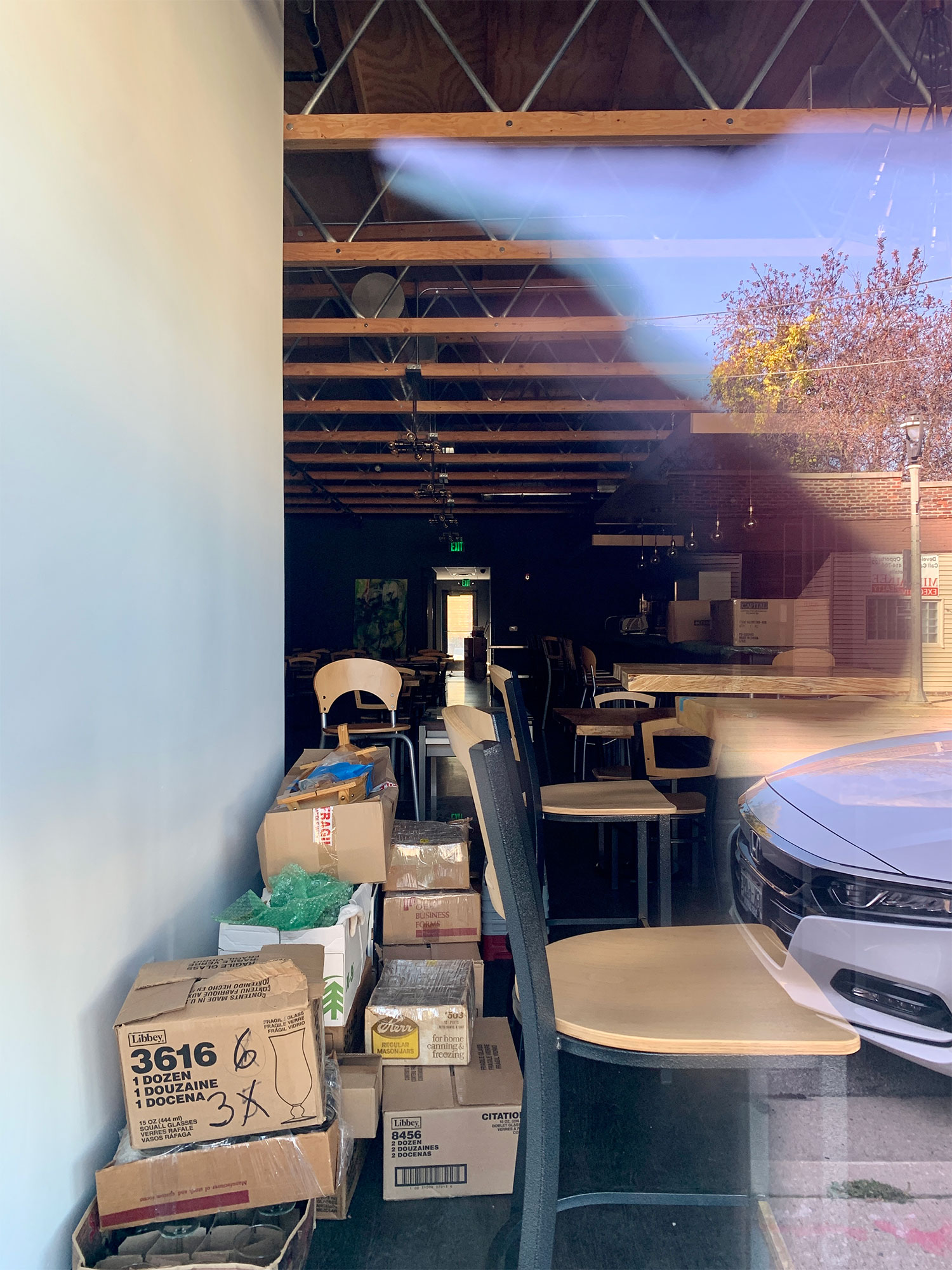 Exclusive articles, podcasts, and more. Support Milwaukee Record on Patreon.