UPDATE: Milwaukee PBS has released a statement on the future of Around The Corner With John McGivern. Read it HERE.
Twenty-twenty: Haven't we suffered enough? Well, when it comes to Wisconsin's love for Milwaukee performer John McGivern, apparently not.
According to an article from the Washington County Insider, Milwaukee PBS programming staple Around The Corner With John McGivern will not return for another season. McGivern himself dropped the news during a Sunday afternoon performance of his "Holiday Tales" show in Hartford, Wisconsin. Could there be a better, more melancholy setting for such devastating news? Nope. Sigh.
During a post-show Q&A is when the Emmy Award-winner dropped the bomb and said Milwaukee PBS decided not to renew his show Around the Corner with John McGivern.

The news stung, especially for McGivern who recently beat out five other nominees to pick up his fifth Emmy for hosting Around the Corner. "I don't wonder where my Emmys are. I keep them on my desk, I will take you right to them."

The goal of McGivern and his staff was to complete 10 seasons. They had nine under their belt.

McGivern said Milwaukee PBS was "moving in another direction" with more "COVID-related programming."
The Insider article concludes with a helpful link where readers can "give a piece of your mind to Milwaukee PBS." (We've reached out to Milwaukee PBS for confirmation.)
Let's face it, there was nothing more wholesome than Around The Corner. McGivern puttering around random Wisconsin cities like Beaver Dam, with his trusty sidekick John Gurda inevitably wheeling up on his bike? Perfection. In the Johns' honor, here are some pictures of the two appearing on the show over the years, being best friends. [h/t Jeramey Jannene]
Around The Corner #209: Wisconsin Dells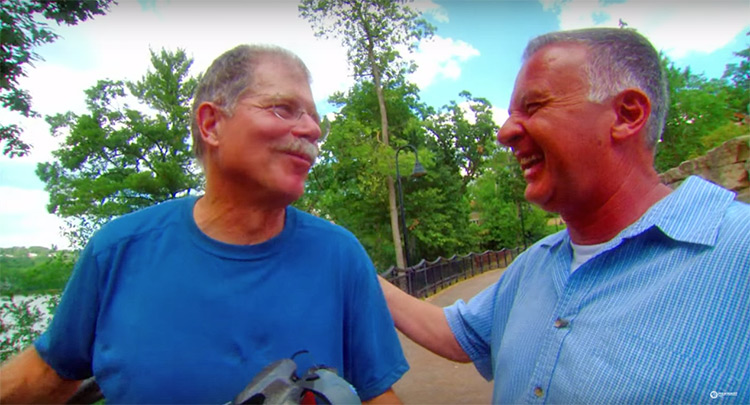 Around The Corner #706: Mayville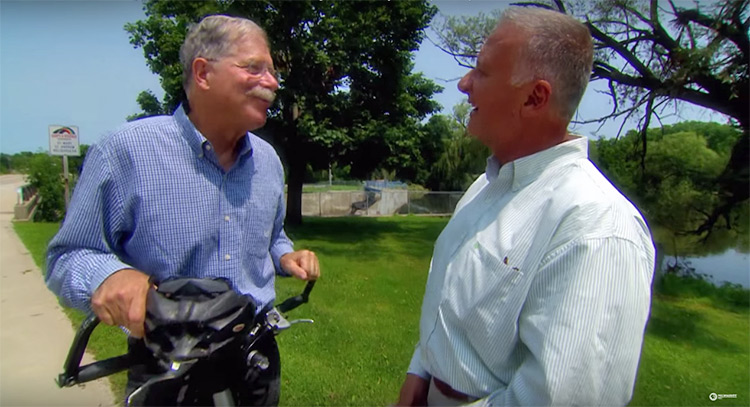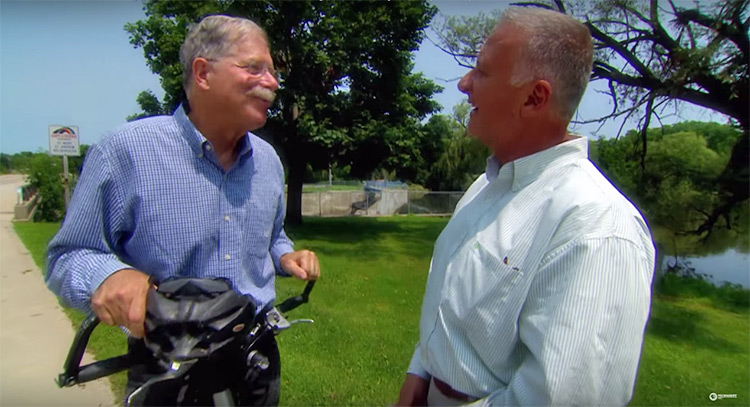 Around The Corner #414: The John Gurda Hour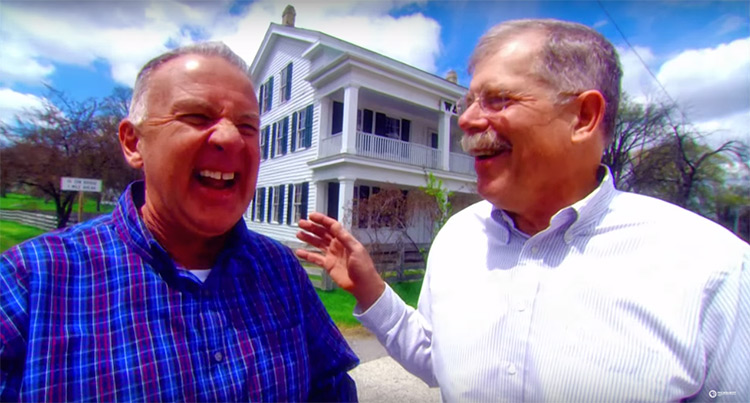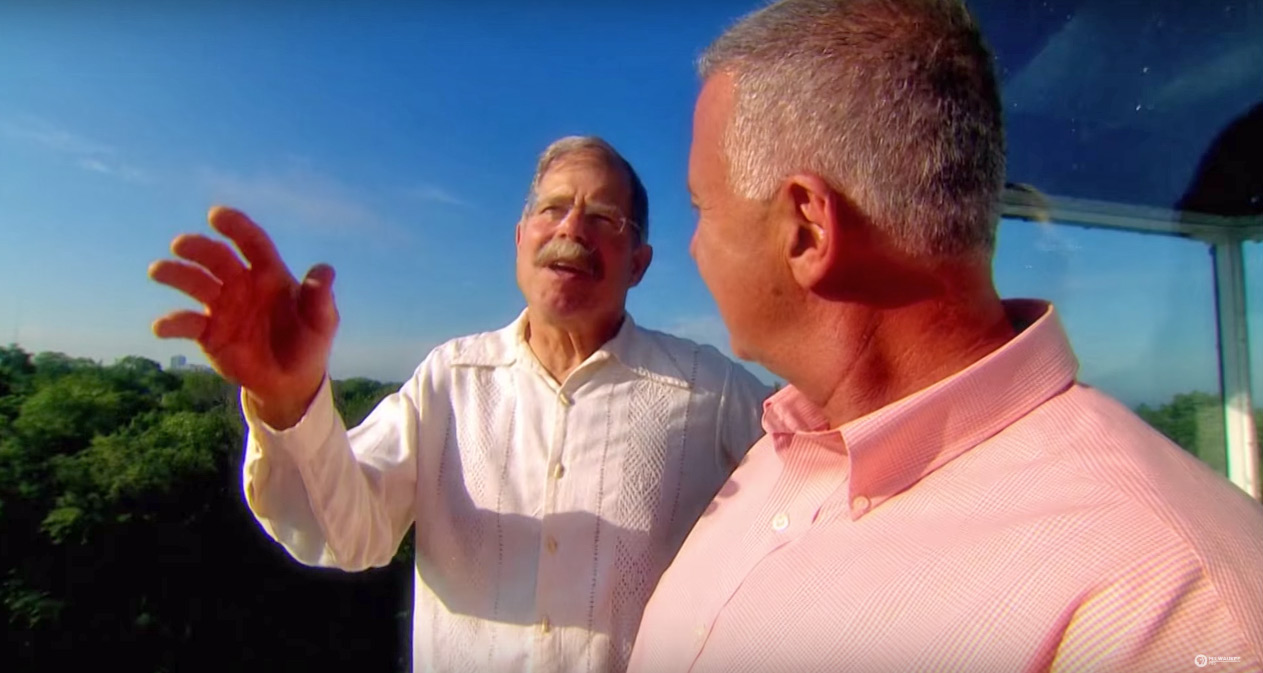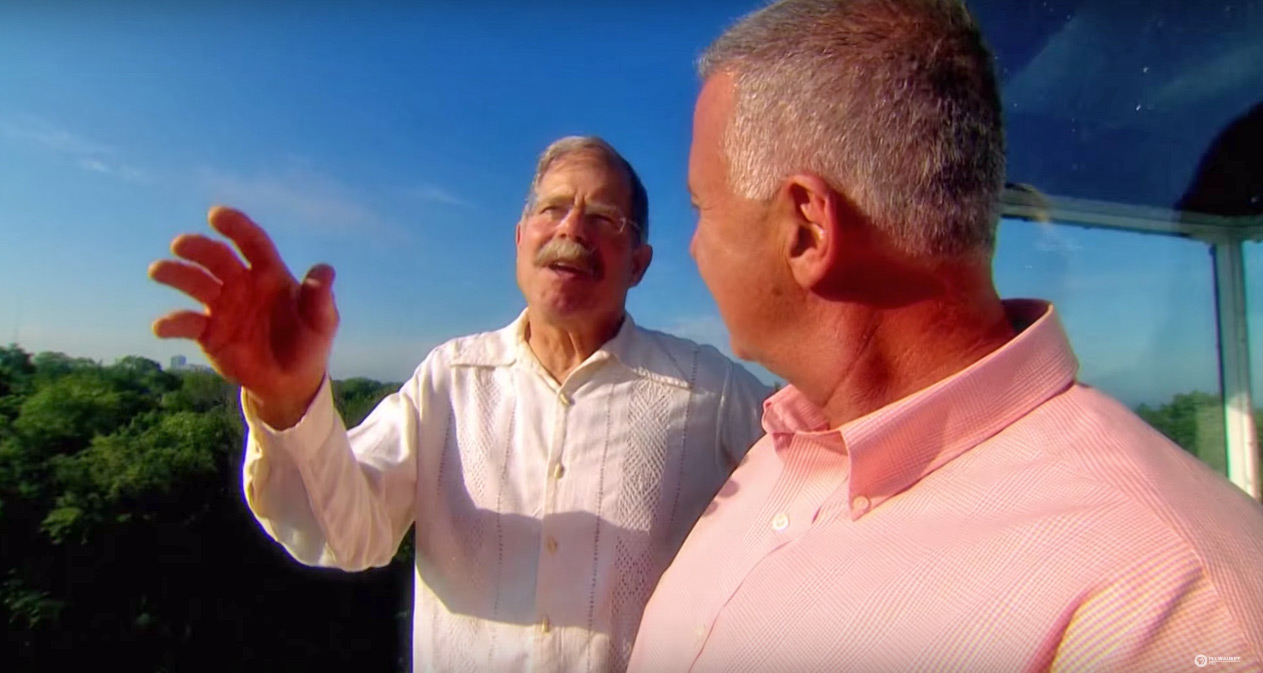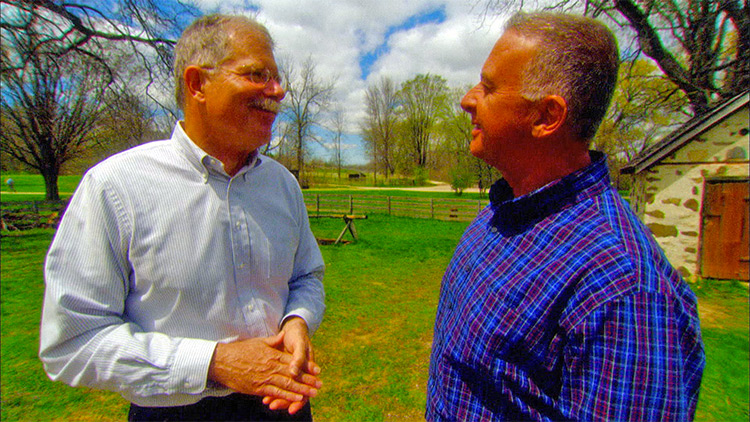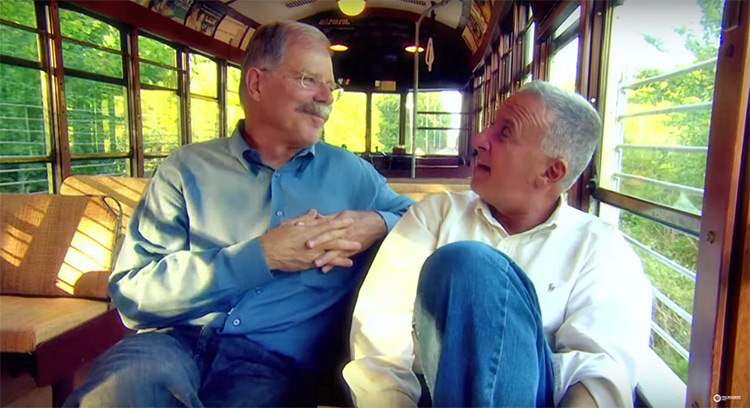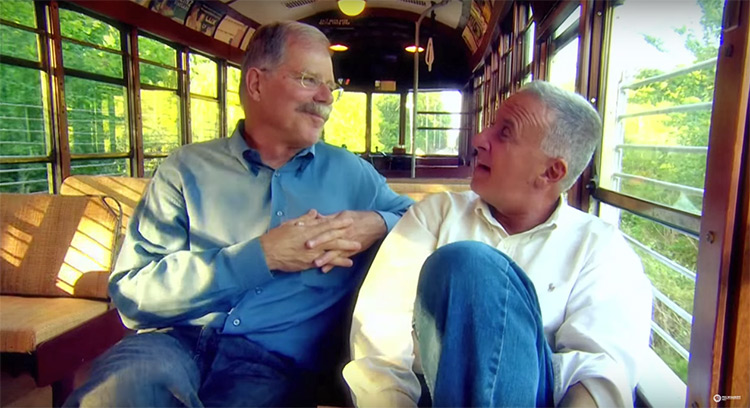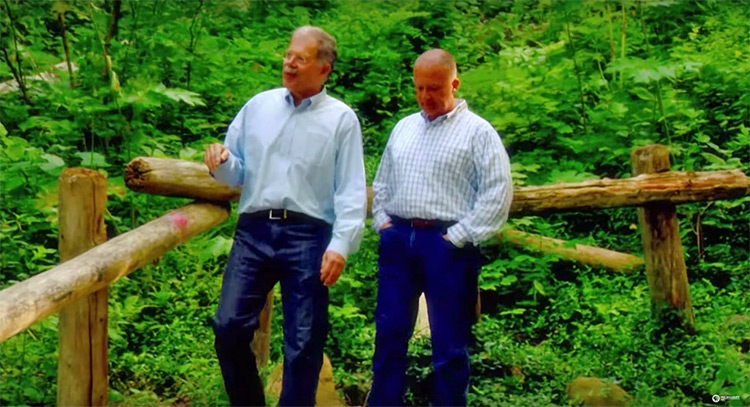 Around The Corner #206: Neenah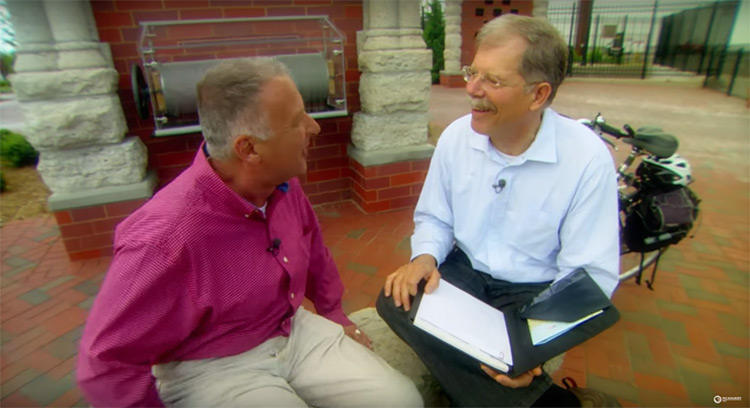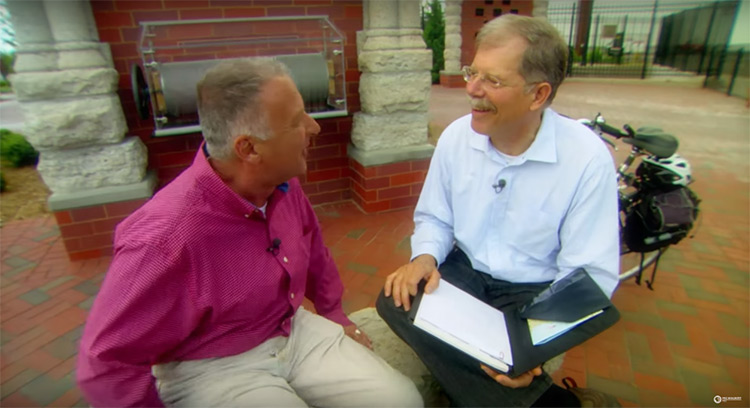 Around The Corner #807: Oak Creek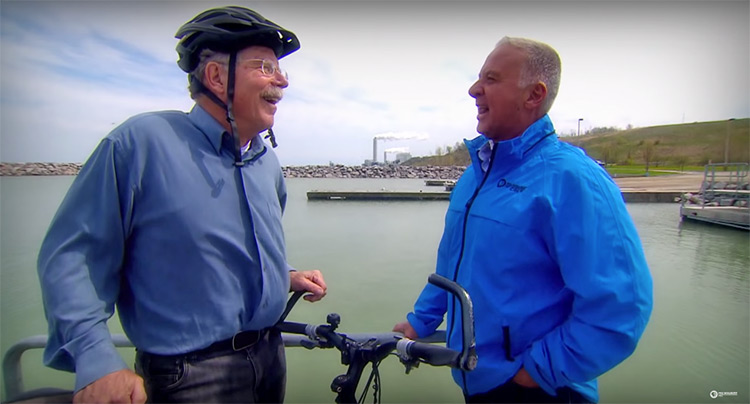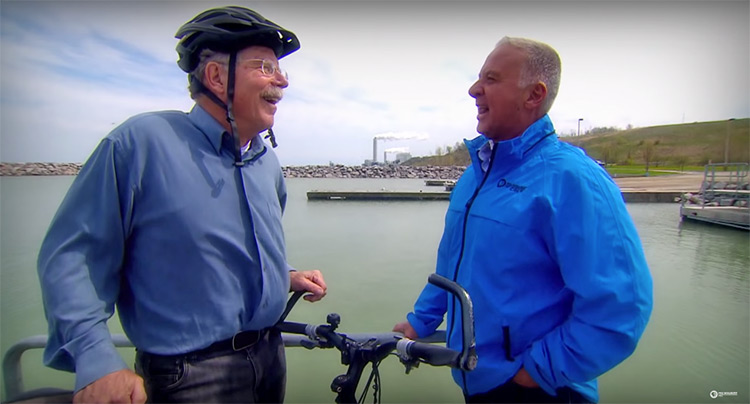 Around The Corner #811: Door County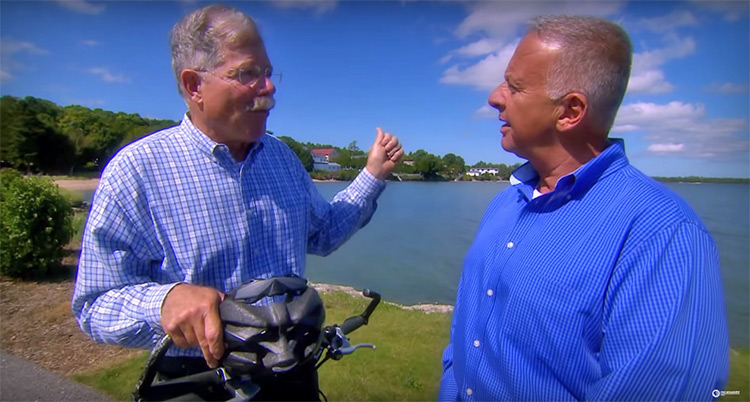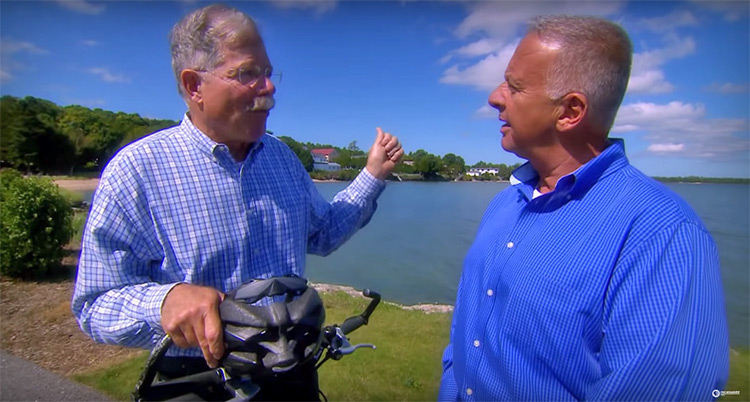 Exclusive articles, podcasts, and more. Support Milwaukee Record on Patreon.
---
RELATED ARTICLES
• Watch John McGivern and John Gurda, who are best friends, talk to each other over Zoom
• 12 pictures of John McGivern and John Gurda hanging out and being friends