Caleb Westphal hasn't missed a Friday night fish fry since 2013. Follow along with his never-ending adventures here.
A stream of light flashed into a cornfield, emanating from the Amish buggy in front of me. It was the night before opening day of deer hunting in Wisconsin, and the driver was doing some last minute deer shining. Although I would be hunting too, deer weren't really on my mind—I was more concerned about getting to a fish fry. I looked at my speedometer: 15 miles per hour. I looked back at the road: double yellow lines. I had less than two miles to go to reach my destination. Eventually dashed lines appeared, and I sped my 136 horsepower Ford Focus around the one-horse buggy. A few moments later, Johann's Bar and Grill (N1257 County Rd B, Coloma, 715-228-2500) came into view.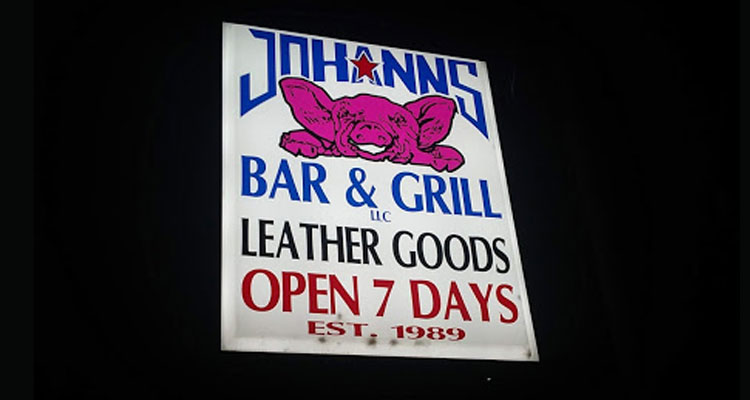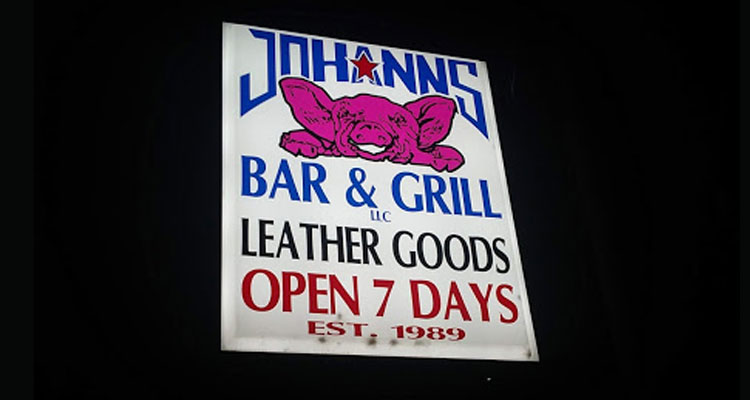 A roadside tavern, Johann's is located in the town of Richford, right on the Ice Age Trail, where the Mecan River crosses County Highway B. Besides being a bar and grill, Johann's also sells leather jackets and other leather accessories. It's owned by Steve Johannes, who goes by the name "Johann" himself. Wearing a camouflage baseball cap, overalls, and a T-shirt supporting the Second Amendment, he was there, working behind the bar, sitting down next to people at tables to take their food orders, getting the pool tables to work properly, and cracking jokes. It's apparent that he is well-liked by his patrons.
Johann tells it how he sees it, and has no hesitations in speaking his mind. Upon noticing that I was wearing a Willie Nelson T-shirt, his scratchy voice broke into a rendition of "On The Road Again." He then segued into a joke about a voice-activated radio, in which Willie, Waylon, Elvis, and Chubby Checker appeared. "Pelosi and Hillary" showed up in the punch line, and were not portrayed in a positive light. Richford is a solidly red town—Hillary Clinton only received 21.5% of the vote there in 2016—and it doesn't seem far-out to infer that Johann's is a solidly red bar.
I was last at Johann's for fish on deer hunter's eve two years ago (last year I went to the nearby Moose Inn). Fish options include beer battered cod ($9.95 for 3 piece/additional pieces for $1.50), perch ($11.95), walleye ($11.95), smelt ($8.95), and poor man's lobster ($11.95). Kid's plates are also available. The potato choices are baked potato, American fries, French fries, or potato salad. A salad bar is also included. I put in an order for the cod with fries and headed straight to the salad bar.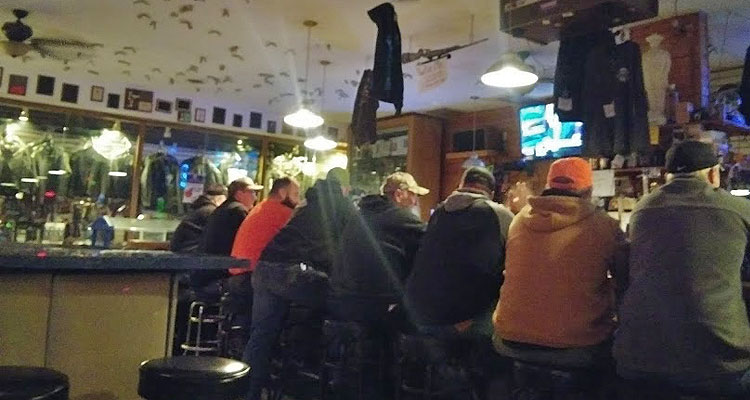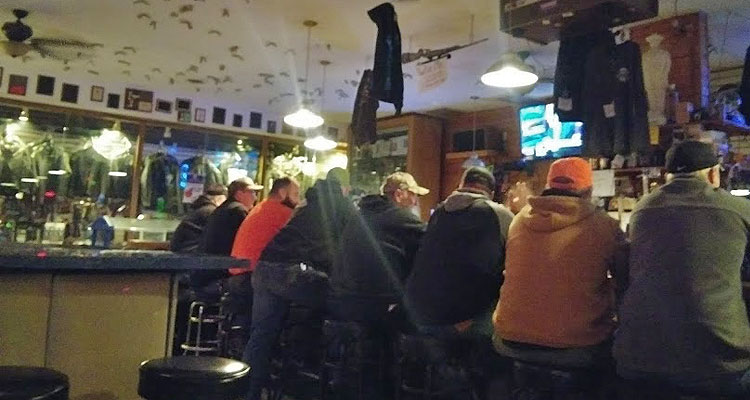 For a smaller bar and grill, the salad bar at Johann's is quite extensive. I loaded a plate with coleslaw, tuna pasta salad, potato salad (no need to get it as your potato option when it's on the salad bar too), lettuce salad with various toppings, and candied beets. The high quality coleslaw was juicy and sweet, and of course, it was bottomless. I got a second plate of various salads, and a third of just coleslaw.
I decided three salad plates was enough, and the rest of the food soon came out. The batter on the fish was golden and the beer flavor came through well. The batter was also perhaps a tad on the greasy side, but not too bad, and the meat of the fish was commendable. That tartar sauce was pretty standard. The meal came with quality crinkle cut fries and a piece of rye bread, which was buttered, cut in half, and sandwiched together.
One of the main reasons I go hunting is to experience life a little differently than I usually do. It allows me a change of scenery—pine trees and fields instead of tall buildings—and allows me to come into contact with people who may think a little differently than I do in some respects. It's my belief that getting into nature and sitting down with people with different perspectives are both healthy things. But there is one thing that doesn't change in Wisconsin whether you are in a city with a 42-story building or in a rural area with Amish farms, or in a blue county or a red county. If it's a Friday night, there's a good chance you'll be eating fish.
Takeaways: I had to pass a buggy to get there; salad bar with satisfying coleslaw; decent fish and fries; Johann was keeping the place going; besides fish, Johann's serves breakfast, daily dinner specials, and homemade pizzas; there was a gun hanging from the ceiling that could be won; you can pick up some leather goods while you are there; they deliver fish frys, but I'm not sure how far out their radius is.