Back in October, we told you Milwaukee would finally be getting a comedy club again. In the announcement, we mentioned the Walker's Point-based performance venue would be opening sometime in January. Following a couple soft opening events last month, The Laughing Tap is officially ready to open up for real this weekend.
The ambitious new venture is located at 706B S. 5th St. in the former Brenner Brewing Company site, which was most recently Sprecher Brewery's taproom until it closed last September. The Laughing Tap is owned and operated by an experienced team that consists of Milwaukee Comedy owner/Milwaukee Comedy Festival co-founder Matt Kemple and veteran comedians/producers Kaitlin McCarthy and Greg Bach.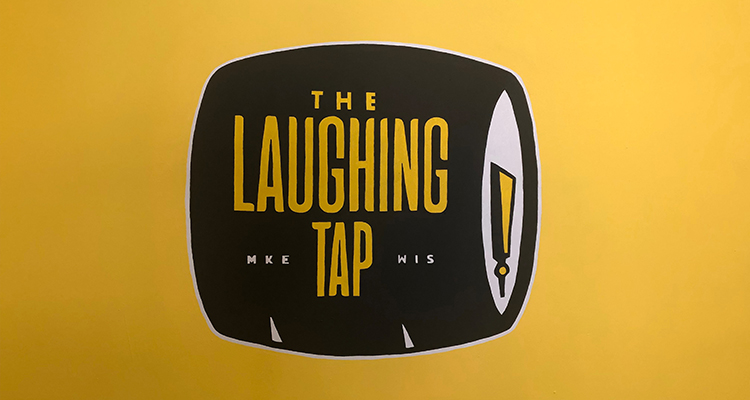 In the months after getting the keys to the building, the trio has put a great deal of work into transforming the space. The vast majority of the modifications are cosmetic changes, such as painting the entire performance space, cleaning the space extensively, hanging curtains, adding some logos from local designer Brian Stefanik (who does artwork for Bill Burr and other comedians), as well as building a stage and tech booth for performances.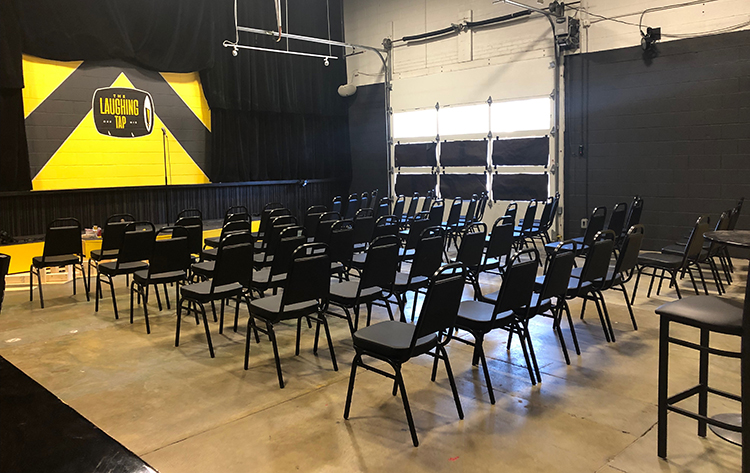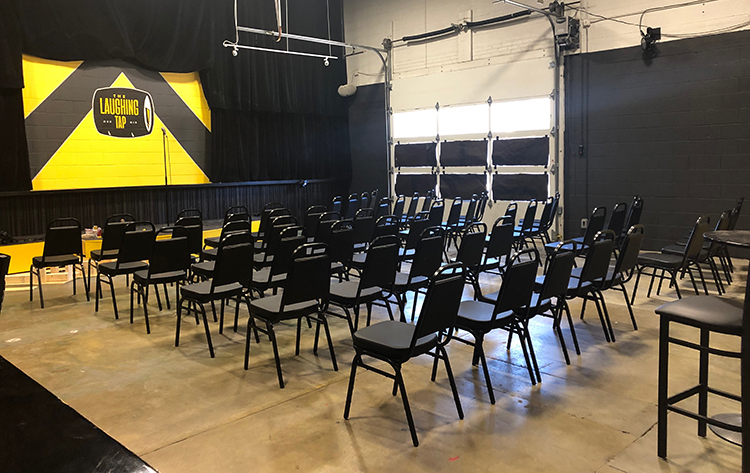 The Laughing Tap offers seating for 100 patrons and features a full bar. There are 24 tap lines, which Kemple says will exclusively highlight Wisconsin breweries. Early on, only about half of the draft lines will be in use, but the plan is to be at full capacity soon. There will also be local beers offered in cans and bottles. Though the co-owner/proudcer says the business will "take some liberties" with a few out-of-state options in cans and bottle, the local focus will be stressed in the beer selection and through an arsenal of spirits from nearby Great Lakes Distillery.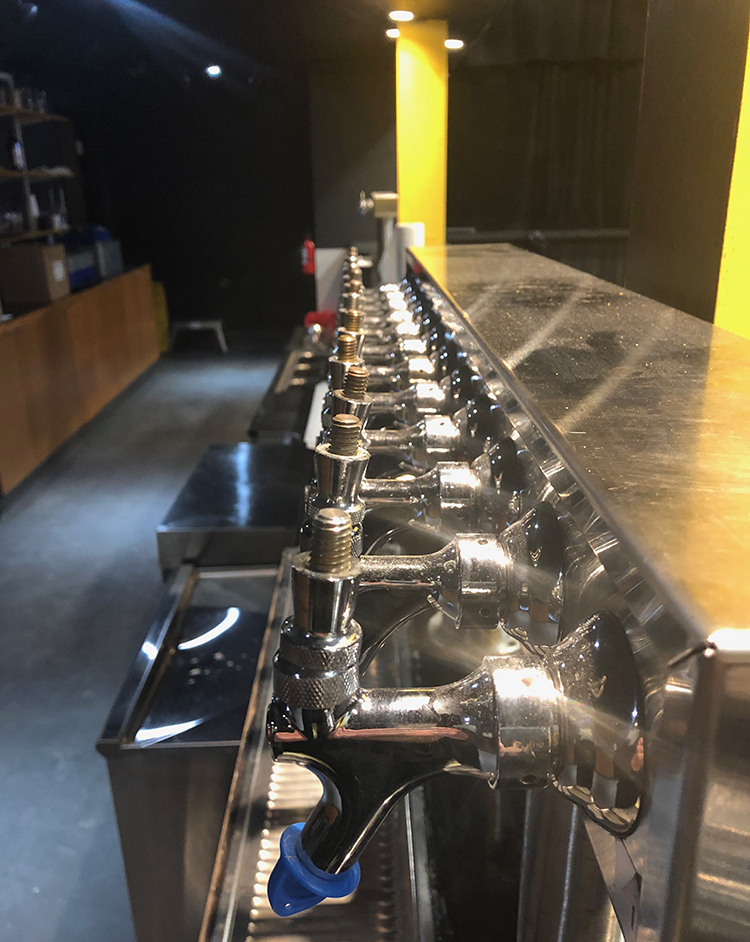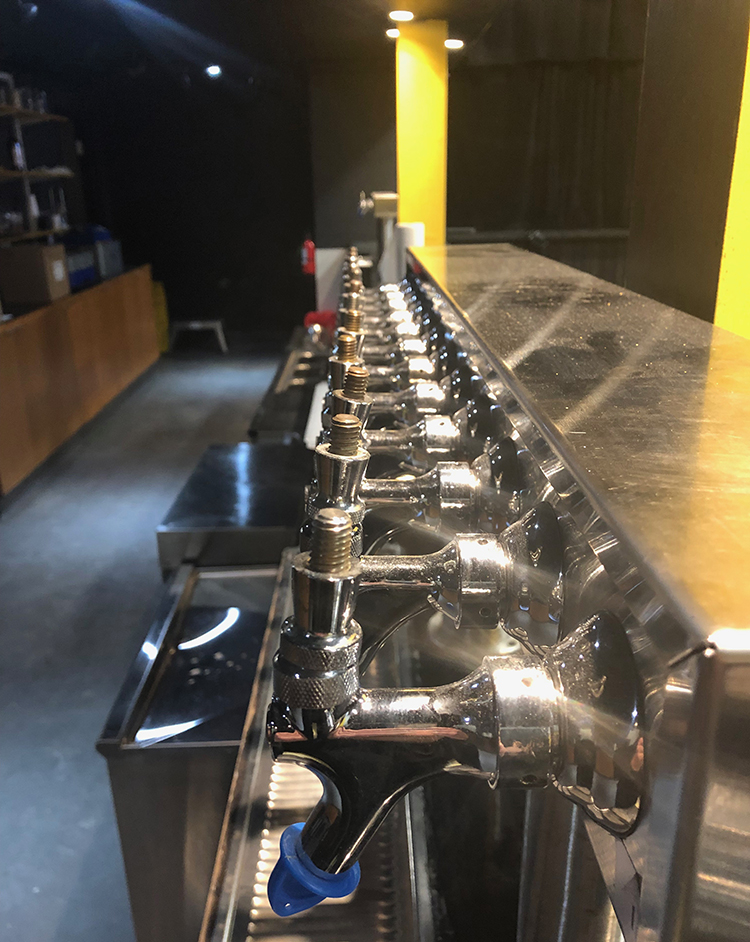 "We're a local business, so we want to support other local businesses," Kemple says. "Also, I think a lot of people would agree the quality of beer in the city and the state is really great."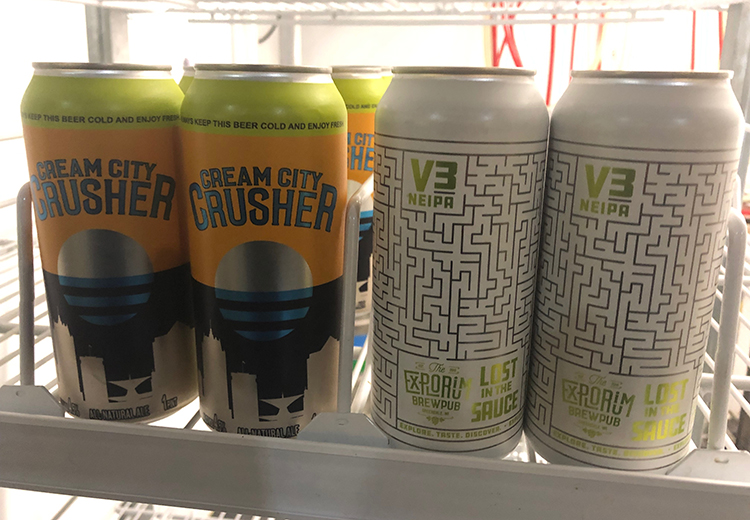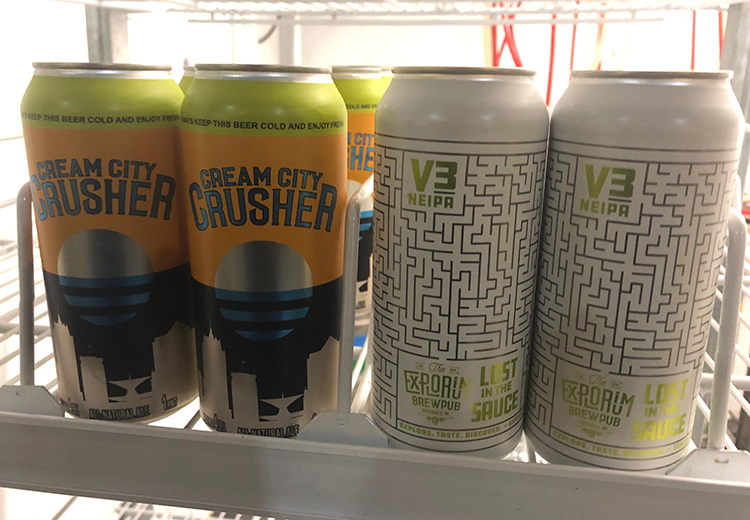 Unlike many other comedy clubs, there won't be any drink minimums at The Laughing Tap. While there will be a wide selection of beer offered, along with cocktails and wine, Kemple says he doesn't "want to be a place that's putting alcohol above entertainment." Instead of pushing drinks, The Laughing Tap will focus on comedy. The trio of producers plan to host shows at the venue every non-holiday weekend of the year.
Beyond Friday and Saturday shows with noted regional and national headliners, Laughing Tap intends to highlight local talent with Thursday night showcases, offer a Wednesday night open mic as soon as February, and transplant Milwaukee Comedy's successful Deep Space show to the new venue. They'll also book special non-weekend performances with noted comics as scheduling as availability allows.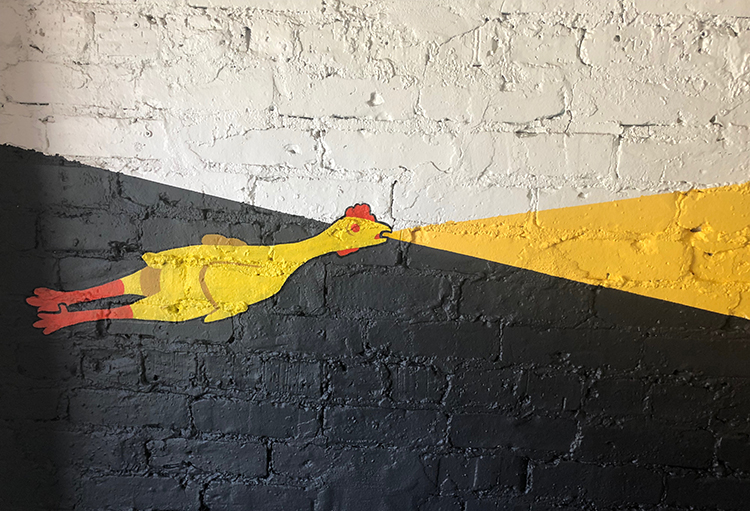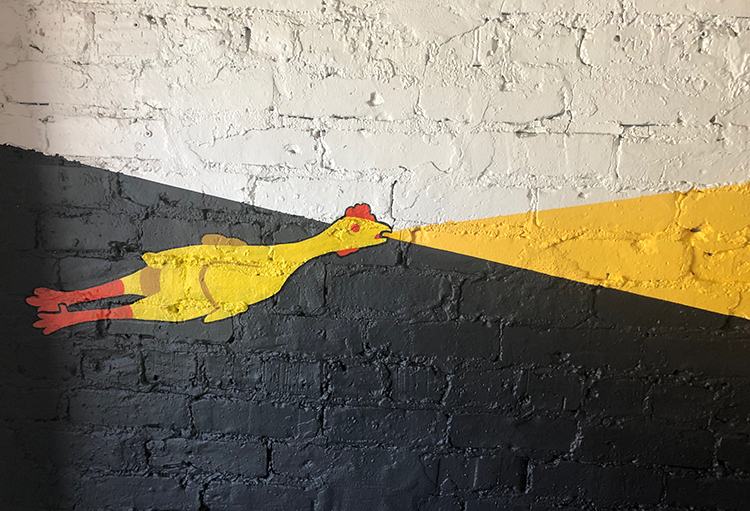 Some of the world-class comedians the Milwaukee Comedy team has booked previously include Nick Thune, Andy Kindler, Beth Stelling, Todd Barry, Hari Kondabolu, Matt Braunger, Godfrey, Joe Mande, Emily Heller, Johnny Pemberton, Josh Fadem, Eddie Pepitone, and Neil Hamburger. This Friday and Saturday, the club will start things strong with up-and-coming Denver comic Sam Tallent. Subsequent weekends in January will boast established headliners like Chastity Washington, Whitney Chitwood, and Chris Fairbanks.
Not including special events, The Laughing Tap will be open from Wednesday through Sunday. When they're not hosting show, they plan to play comedy specials on their televisions or play comedy albums on their speakers. There will be a "Pre-Grand Opening" event tonight for anyone who'd like to get a drink at the new space and see the venue firsthand.
The city's comedy scene was already in a great place, but as of Friday, there will finally be a fully-dedicated outlet for stand-up comedy in Milwaukee.
"The main goal is to do what we're already doing on another level," Kemple says. "I think we can really build something special and truly create a home for comedy."