Dookies (noun): North Side Milwaukee slang for a style of shoe created by Nike in 1982. Pairs come in low, mid, and high top. Typically solid white.
Philadelphia. Twenty-eleven. I was at the Rocky stairs when someone complimented my brand new mid top Dookies. The person who complimented them was also wearing Dookies.
"I like your Dookies too, man," I said. "My WHAT?!" he said. I pointed at his shoes. "Dookies," I said. "I thought you said you liked my dookie," he laughed. "Well, yeah, those are called Dookies." I said. "Nah man, I don't know where you're from, but these are just Nikes or Air Force 1s," he said. He walked away.
I started messaging friends I had in other states, sending them an image of my Dookies on my Blackberry. "What do you call these?" "Air Force 1s" or just "Sneakers," everyone replied. Everyone in Milwaukee, however, said the same thing: DOOKIES.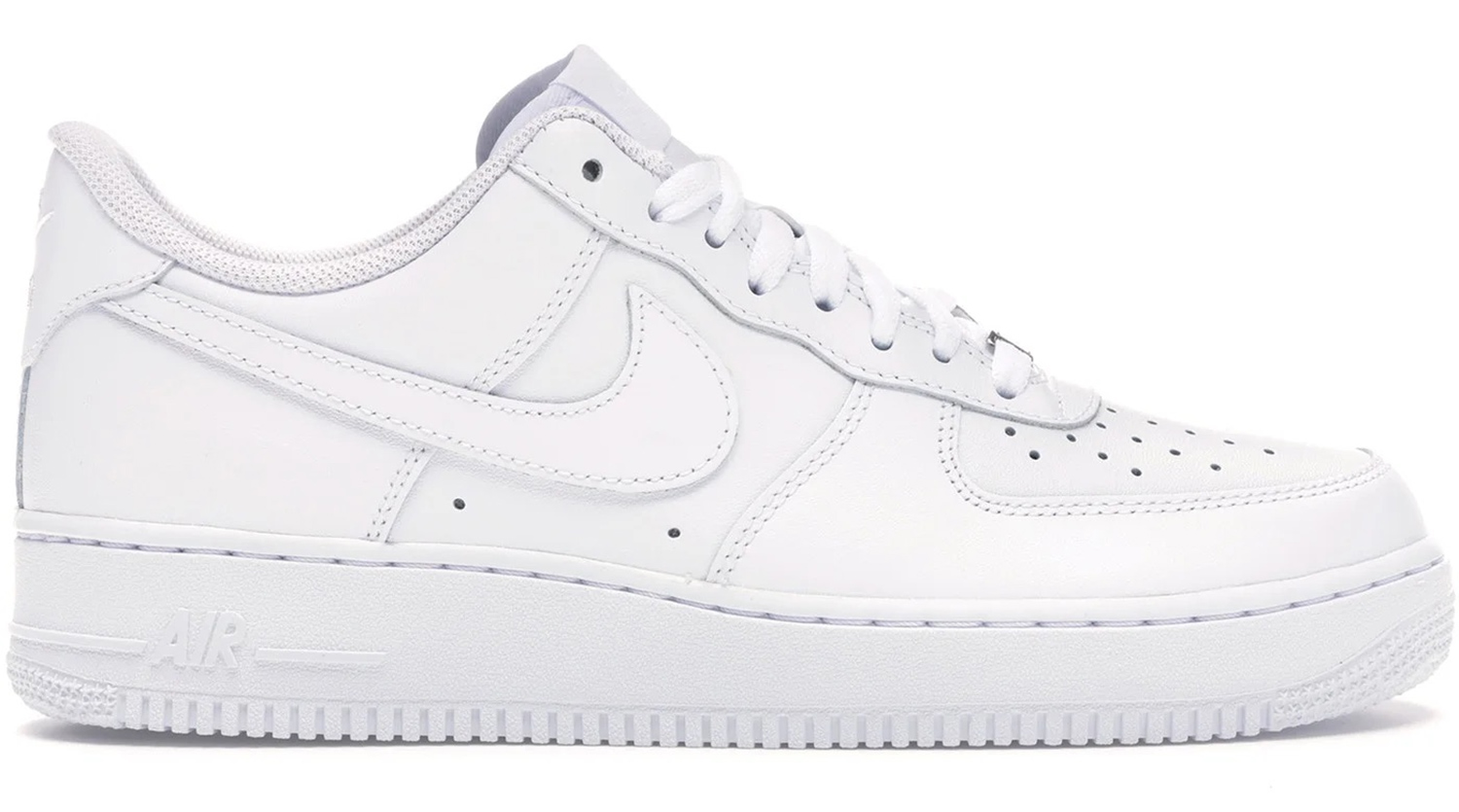 So why are Nike Air Force 1s called Dookies? And why, apparently, are they only called that in Milwaukee? I asked close to 50 people. They all said the same thing: no idea.
Except one person.
Marcelia Nicholson, Chairwoman on the Milwaukee County Board of Supervisors, recalls her first pair. "I wanted to start my first day of 6th grade at Samuel Morse Middle School as fresh as possible, so I took the bus to Capitol Court (now Midtown). I spent my entire clothing allowance on them. They were the first pair of shoes I purchased on my own. People told me I looked like the shit."
This "Shit Theory" is only a theory, however. I grew up on the north side of Milwaukee, on 53rd between Capitol and Keefe. The kids at my school spoke of Dookies and always had fresh ones. I usually only got Converse One Stars. When I went to the South Side on the weekends to visit my cousins, they all sported Nike Cortez, a more lightweight shoe made of nylon and worn with khakis with a cuff in the crease. (This was the basic uniform in the California cholo style, which made its way to the Midwest because of films like Blood In Blood Out and stores like Envisions.) They were worn with socks pulled up, because hey—the higher the socks, the downer the foo.
"I remember the shoes were part of the influence Black culture had on me as a Chicano youth," says El Sebas of Browns Crew. He and I both.
CREASES
When I got my first job making pizzas, I bought a pair of solid red Dookies that I wore everywhere I went. People made fun of the creases in the toe of my shoe.
"People had a special walk so the toe wouldn't crease," says Anika Kowalik, a local artist. "It kind of looked like they were stomping, and they would put plastic bags over them when it was messy out."
"I remember putting heel inserts in the front of the shoe, thinking it would prevent creases," says Shadale Henderson, a professional photographer. "That was extra uncomfortable and didn't work. I also folded up a sock on top of the sock I was already wearing, but my foot didn't fit. Dookies had everyone walking fucked up trying not to crease them shits."
WHERE WERE THEY ACQUIRED?
Generally, everything in the '90s and early 2000s could be bought at the mall. Sometimes there were salespeople—if you caught them on the right part of town.
Brandon Reyes, lead bartender and overall Willy Wonka of Bittercube Bar & Bazaar, remembers "Dookieman," a man who sold them at festivals. "Dookieman had flyers everywhere, and would show up with a van full of them along with a bunch of Girbaud jeans," he says. "He would set up at the Locust Street Festival. I remember someone asked him if the merchandise was fake. He just replied, 'I don't sell fake shit,' and kept it moving."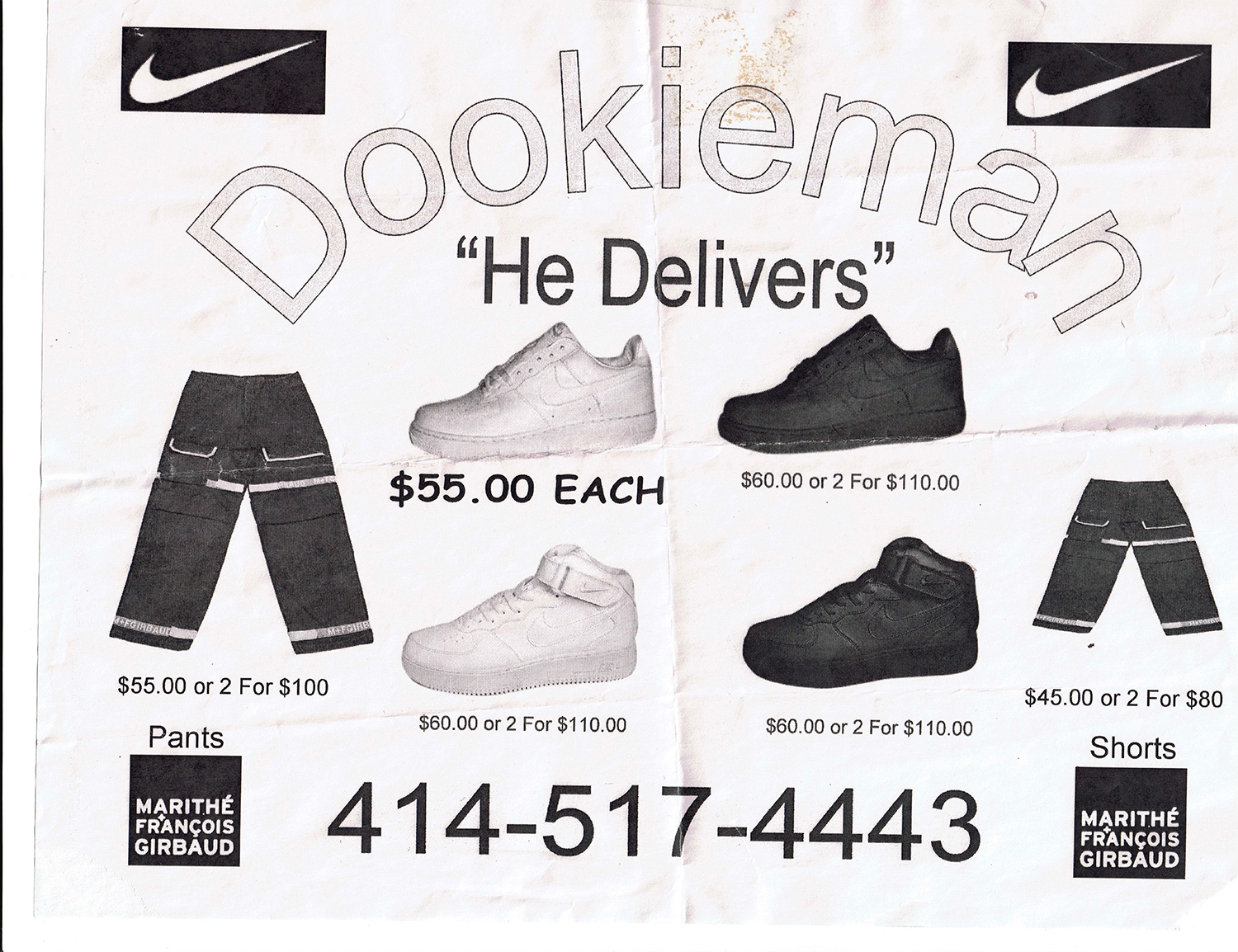 STATUS SYMBOLS
"When I was a child, we were very poor and I always rocked Payless shoes," says Angel Sevilla, lead server at The Capital Grille. "I had heard the word "Dookies," but it was never a term that applied to me or my life. It wasn't until my late teens when I started working that I bought a pair and someone said, 'Nice Dookies.' I said, 'Oh, that's what Dookies are!'"
PROPER CARE
"The song 'Air Force Ones' by Nelly had just come out, and he explains what makes them so crispy," says El Sebas. "I had a very special spot in the corner of my room. I always took them off very carefully and placed them gently on the carpet. They were all white with a baby blue swoosh and trim. My dad showed me how to keep them clean with some kind of chemical and a brush."
William Gundrum remembers having upwards of 150 pairs over his lifetime. "I have given away all my old pairs, usually at the basketball courts over on 92nd and Villard," he says. "They were hooping shoes for sure."
As for me, I usually buy two new pairs every two years and discard my old ones. They're a very hot shoe and make my feet sweat. But they look great with a pair of Dickies shorts.
Exclusive articles, podcasts, and more. Support Milwaukee Record on Patreon.
---
RELATED ARTICLES
• El Sebas of Browns Crew tests the solo waters with "Chavo De Abajo"