The Milwaukee River is a lot of things: a playground for boats, pontoons, kayaks, and even water taxis. An inviting place for swimmers? Not so much. But all of that is about to change, sort of, with the Cream City Classic, the city's first-ever open swim up and down the Milwaukee River, meant to highlight the need for clean city waterways. Is it safe? Is it clean? Maybe!
Organized by the Milwaukee Water Commons, Milwaukee Riverkeeper, and the Harbor District, the 1.5-mile race is set for Saturday, August 11. Registered swimmers will dip in at the Erie Street pier at 8 a.m., swim three-quarters of a mile upstream to approximately St. Paul Avenue, turn around, and swim back. Here's a map: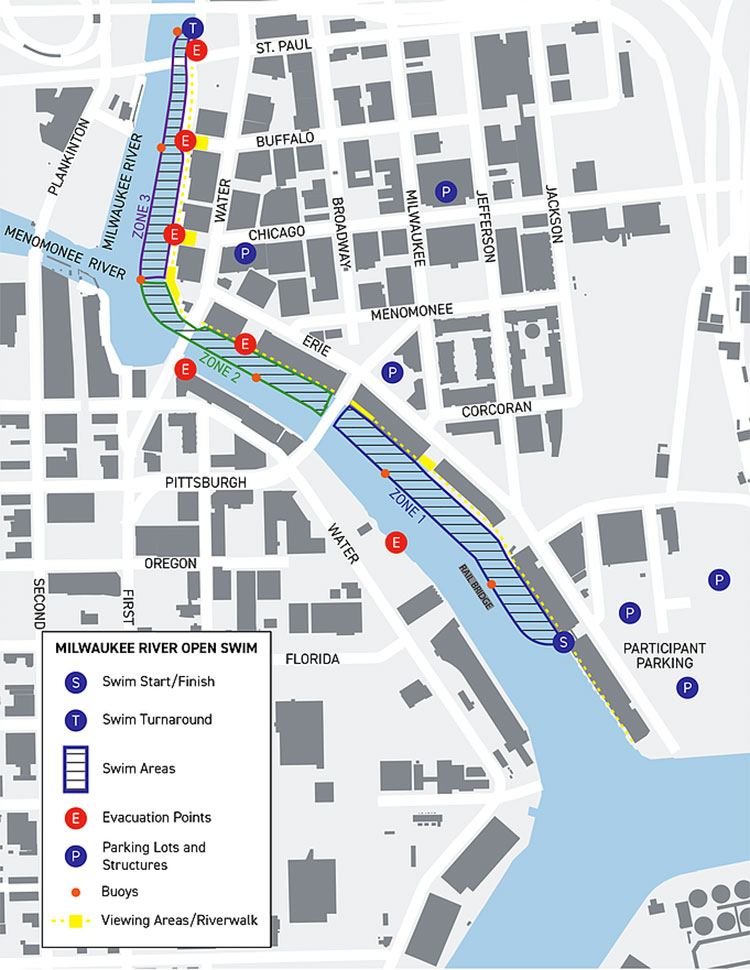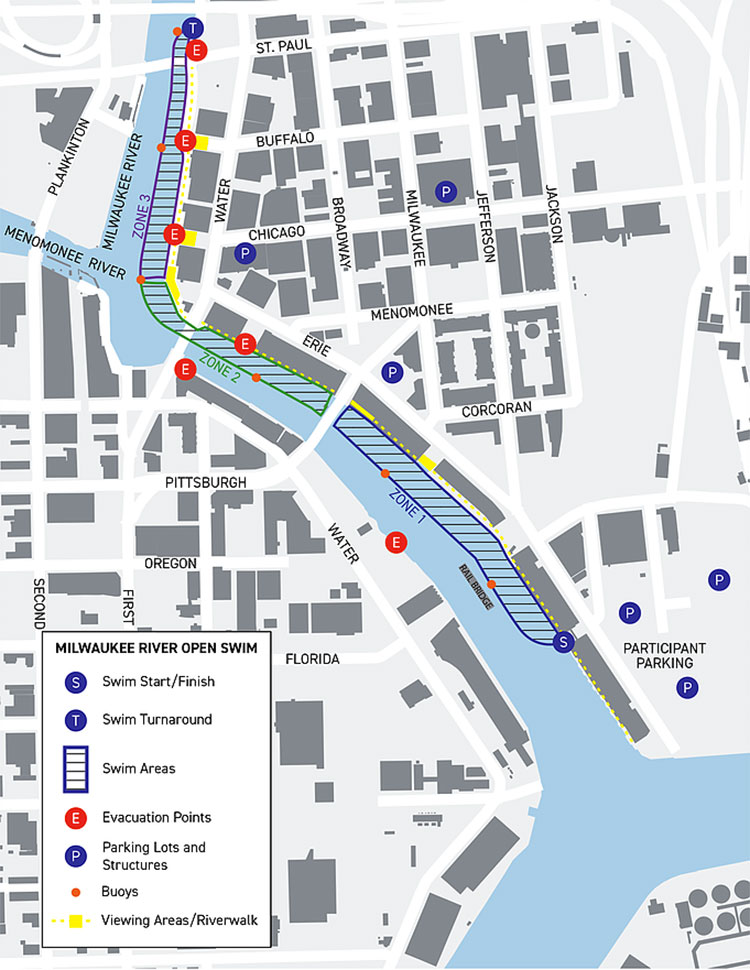 Registration is $50, and the race will be capped at 200 brave souls. And yes, wet suits can be worn, unless the water temperature exceeds 78 degrees. Please, god, don't let the water temperature exceed 78 degrees.
So, back to the "safe" and "clean" questions. According to the Cream City Classic:
Your safety is our #1 priority. We will test the water to make sure it meets all safety standards and reschedule for the rain date in the event of:

Recent significant rainfall
Severe weather & lightning
Poor water quality tests
There are plenty more rules and regulations on the Classic's website, including certification requirements (you'll need a U.S. Masters Swimming membership) and skill-level warnings ("This race is not for novices; it is for experienced open-water swimmers only.") Also, this:
Swimmers may experience random flotsom and jetsom in the river.
"It's time to celebrate, protect, and reclaim these waters for all," says the website, while noting that other cities like Boston, Portland, and Madison have staged similar events. "This is our swim in our river. Let's jump in together, Milwaukee!" Register here. Good luck.