Every now and then, a company or an agency hired to do PR for a company will offer to send us something to try. Sometimes I'll say yes and, if there's a natural fit for our audience, I'll write about it. Other times, there's not a natural fit for our core audience, but I'll still do some quick, off-the-cuff reviews of something I was sent in the instance a few readers out there might be interested—even if it has little to do with Milwaukee. This is an example of the latter.
Here's a collection of rapid reviews of stuff that was sent to Milwaukee Record headquarters over the summer. If you're craving takes on beer, canned fish, bags of beef and cheese, coffee, scented candles, and music, then you've come to the right place.
Candles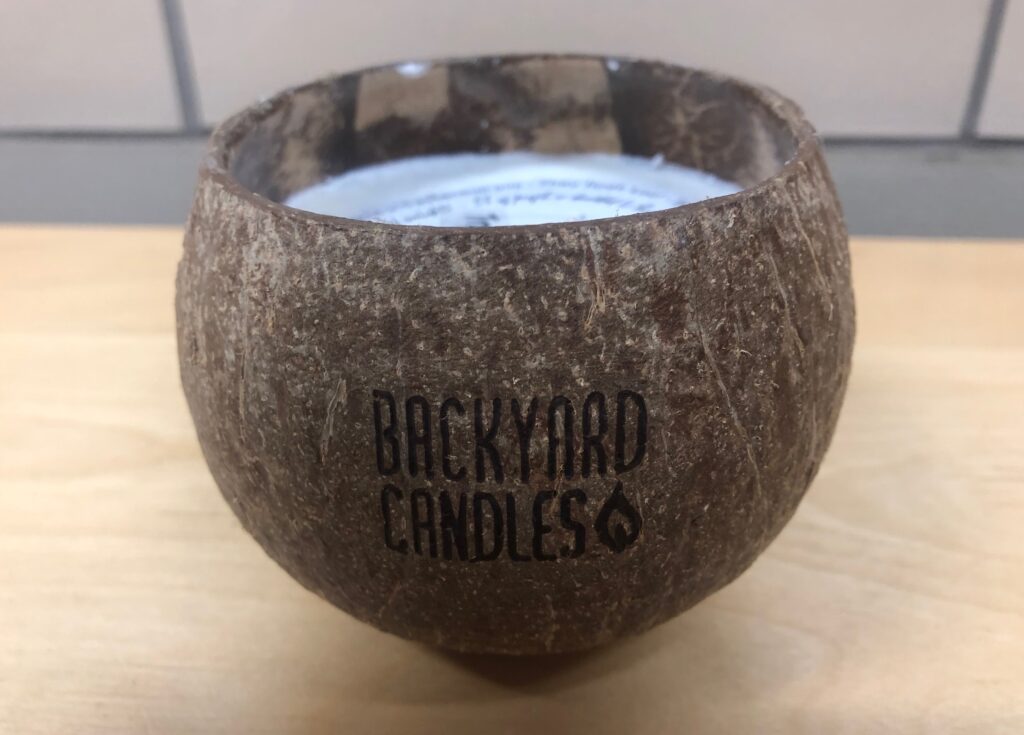 Backyard Candles — Up-Cycled Coconut Candles
Were you aware there's a sustainable company that puts its candles into "up-cycled" coconut shells? Well, you are now! Backyard Candles, which has over 50 fragrances of vegan soy/coconut shell candles, sent me three of their top-sellers.
The Coconut Beach fragrance is wonderful. I like the Teak Wood & Tobacco one as well, but could see that one being polarizing. My apologies, but the Tropical Smoothie fragrance was just too in-your-face to appeal to me. If I had a back yard of my own, 66.666666% of these babies would be getting some use right now.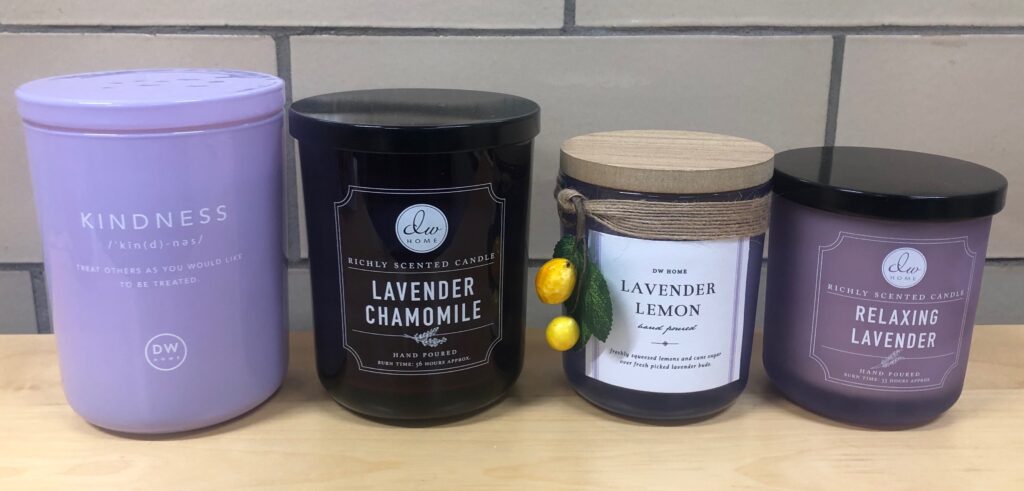 DW Home — Scented Candles
On the fancier and more-lavender-focused end of the candle spectrum is DW Home, who sent me a quartet of floral candles for my sniffing pleasure. My favorite is "Kindness" and "Relaxing Lavender" (a best-seller) is a close runner up. Unfortunately, not even the little plastic lemons affixed to the side of the jar couldn't elevate the Lavender Lemon to "would burn" status. While I think some folks would like it, the Lavender Chamomile candle was a no for me, dawg.
Drinks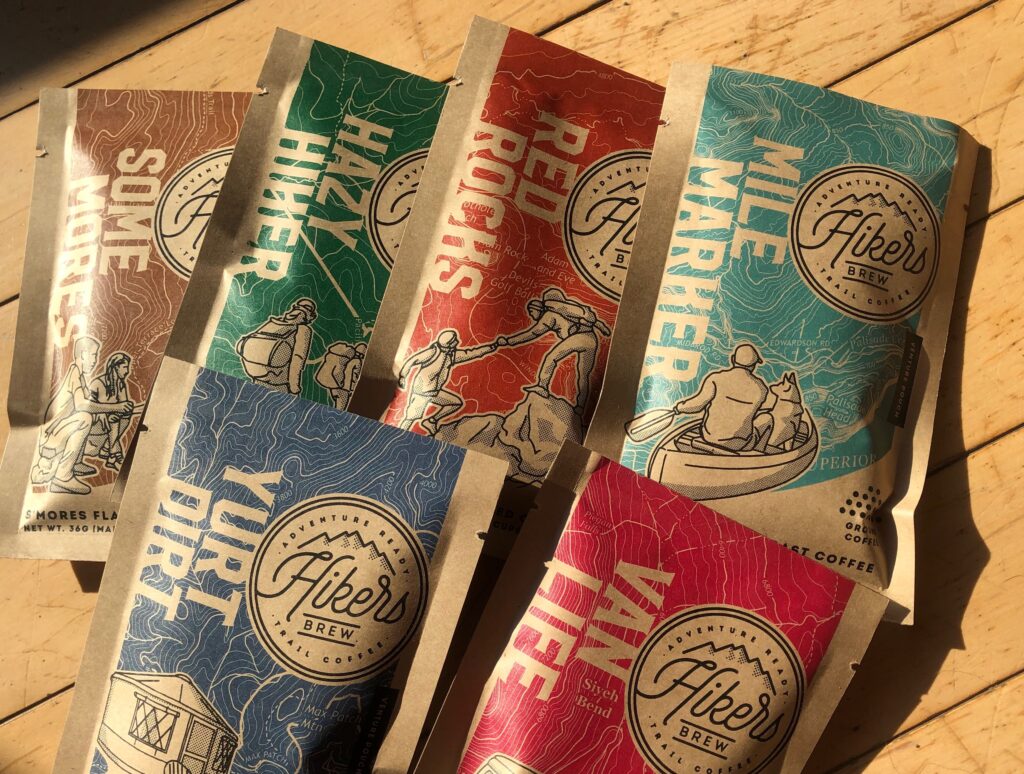 Hikers Brew — Venture Pouches
Are you planning a late-summer or early-autumn camping trip? Are you a morning hiker? Like me earlier this week, did you forget to pick up a bag of Anodyne and you were out of coffee? If you answered yes to any of these queries, we have just the thing for you. Hikers Brew (which is based in Eau Claire) makes "Venture Pouches" that have enough grounds for 2-4 cups off coffee. They sent me a handful of flavors and I can say with confidence, this is the best "camping coffee" I've ever had. The Yurt Dirt (dark roast) and Mile Marker (medium) are legit good. I was feeling adventurous and made a full pot by blending the Van Life (Vanilla) with the Red Rocks (Caramel), which paid off. I'll eventually try the S'mores flavor on a rainy day. Until then, let me just say Hikers Brew excels at what it's trying to accomplish. It's a taaaaad on the pricier side, but not prohibitively so…especially if you're like me and you're a little finicky about your coffee sometimes.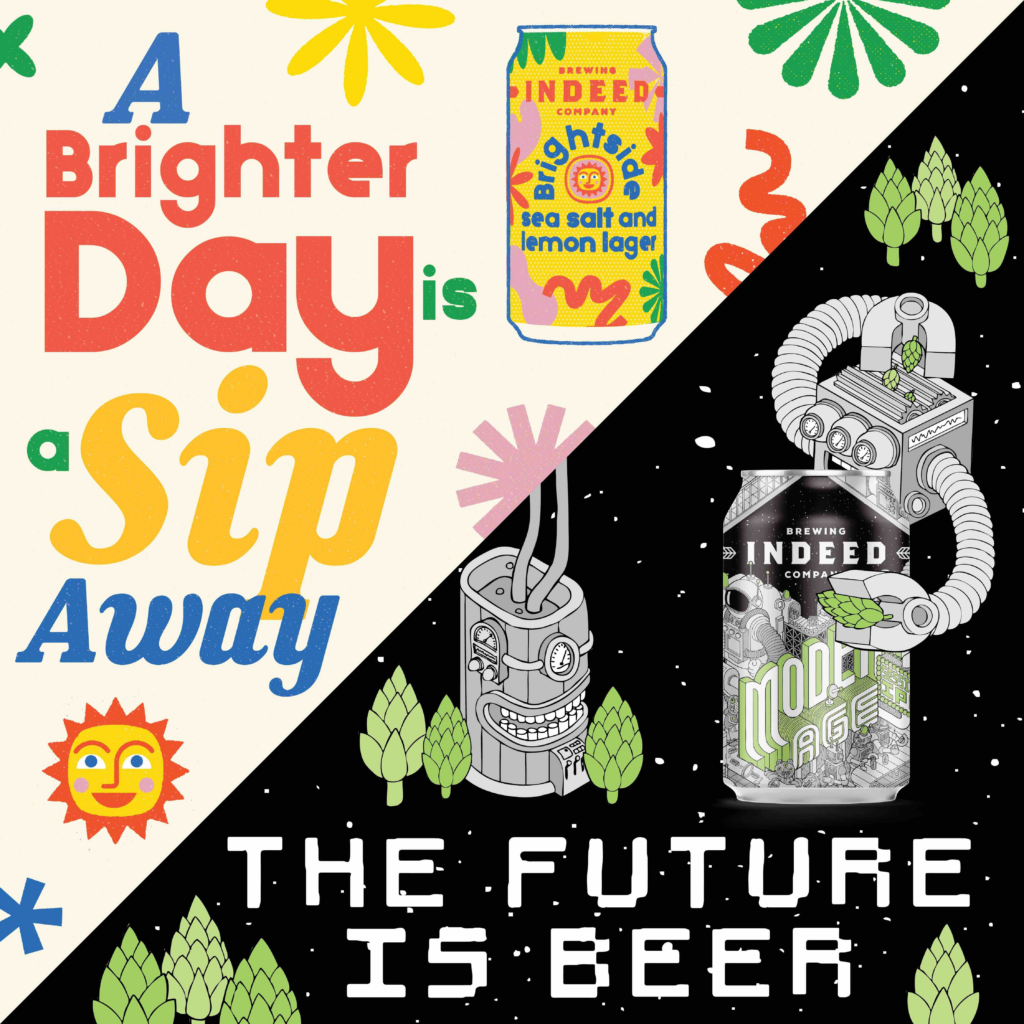 Indeed Brewing Company — "Brightside" and "Modern Age"
I have a rule: When a PR firm hired by Indeed Brewing (that has no idea you love almost everything Indeed Brewing does) offers to hook you up with two new Indeed Brewing beers, you say yes. Yes you do! I did just that this summer, when I was offered an early taste of Indeed's new "Brightside" Sea Salt and Lemon Lager and its "Modern Age" IPA. Brightside somehow struck a delicate balance of citrus and savoriness that added depth to an already great lager. Meanwhile, Modern Age managed to succeed in being a satisfying IPA that miraculously has a lower ABV than a Miller Lite, meaning ardent IPA fans have a way to take it easy if they can/must. What's to say? Indeed rules and I hope their PR people keep emailing me.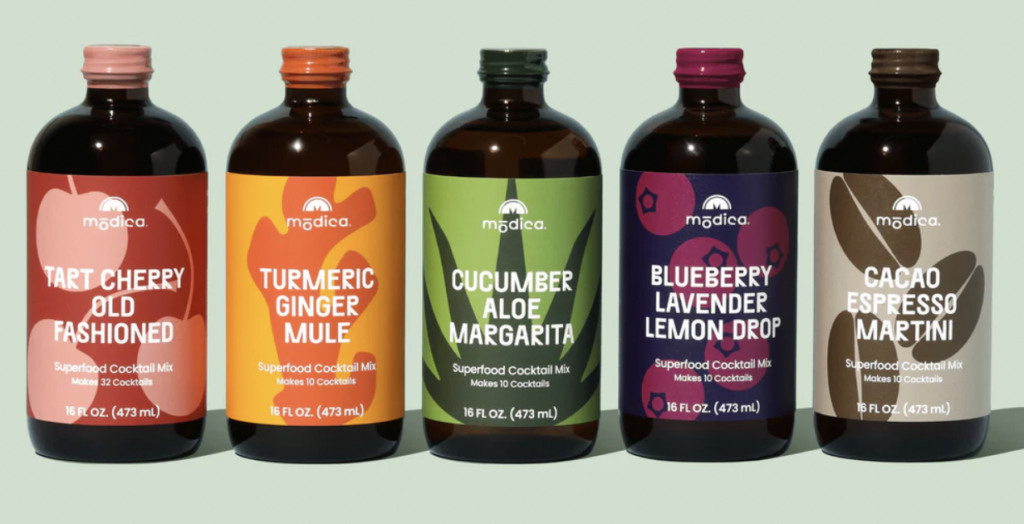 Modica — Cocktail Mixers
The pros about Modica superfood cocktail mixes: The three flavors I tried (Turmeric Giner Mule, Blueberry Lavender Lemon Drop, and Cacao Espresso Martini) made crafting cocktails at home quite easy. You just mix in some vodka and ice with a portion of the mixers and you're all set. The cons about Modica superfood cocktail mixes: They're all extremely sweet when you follow the recipe to the letter.
Fortunately, if you feel confident enough to make adjustments as needed, Modica can still give you a decent and, in some case, unique cocktail without much work nor much in the way of excess calories. Once I decided to go off book and do things like water down my lemon drops, up the vodka amount and liberally squeeze fresh lime into the mules, and sub in Modica espresso martini mix in place of Kahlua to combine with vodka and cream for a makeshift White Russian, I was won over a little more. In short, consider buying these, but be ready to riff with them. It's also worth noting these are all non-alcoholic, so they could help make a great mocktail.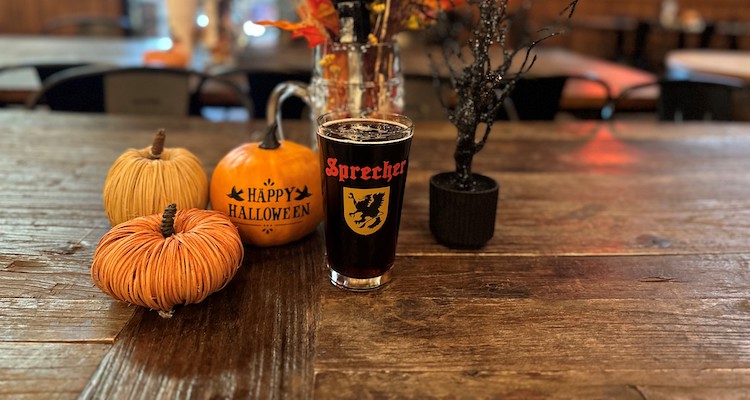 Sprecher Brewery — Root Beer
For reasons I'm still trying to figure out, Milwaukee County Parks personally delivered A CASE of Sprecher Root Beer to us a few weeks ago. I'm not complaining! Why bother mincing words: Sprecher makes the best root beer in the world and Milwaukee County Parks is a godsend.
Tampico — Hard Punch
Look out, Sunny Delight! There's a new juice-type product you used to like as a kid that's entering the alcohol industry. Yep, Tampico just rolled out two flavors of Hard Punch. I'm kind of conflicted, because they're surprisingly tasty as a whole, but they're cloyingly sweet. Like, sugar rush and subsequent crash levels of sweetness. Eventually, we poured them over lots of ice and that kind of helped, but damn. So sweet. Also, at a staunch 8% ABV, we're not sure if we've encountered something more deceivingly alcoholic than these things in a while. They literally pack a punch. If you're curious, give 'em a try. Island is better than Citrus, for what it's worth.
Food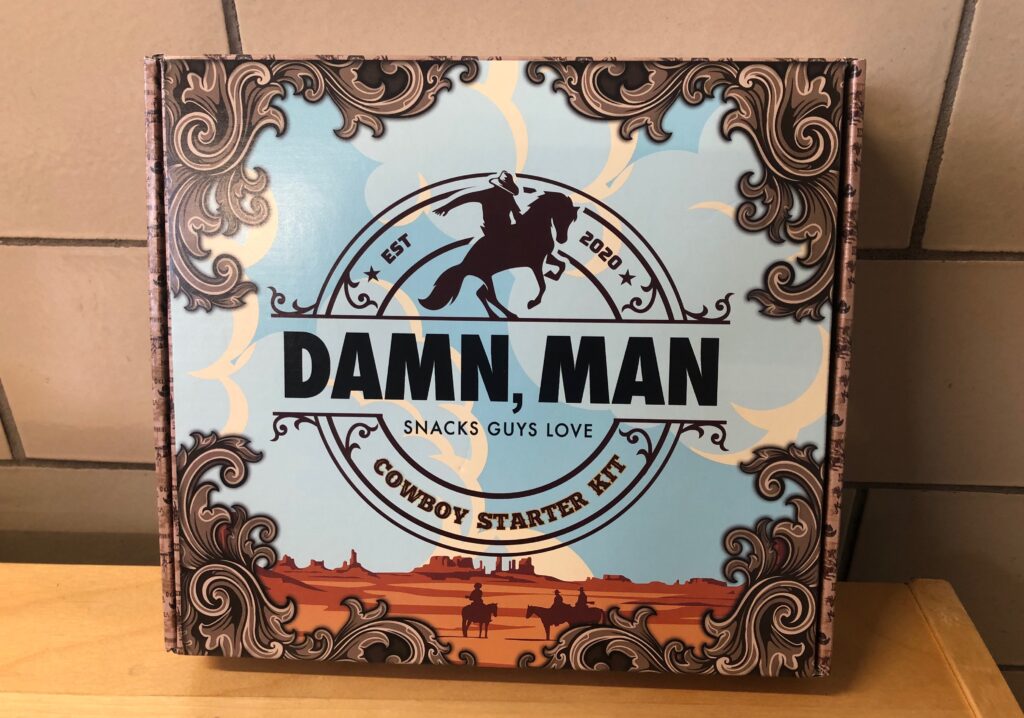 Damn, Man — Cowboy Starter Kit
If you're a regular reader of these weird review columns, you might recognize Damn, Man from the "Sling Bag Of Meat" they mailed me in spring. Well, they're back with TWO more products. The Cowboy Starter Kit features some delicious beef sticks and candied nuts. You know…like the ones cowboys famously like to eat. I do not really understand nor even like their branding, packaging, and name, but their products do the job!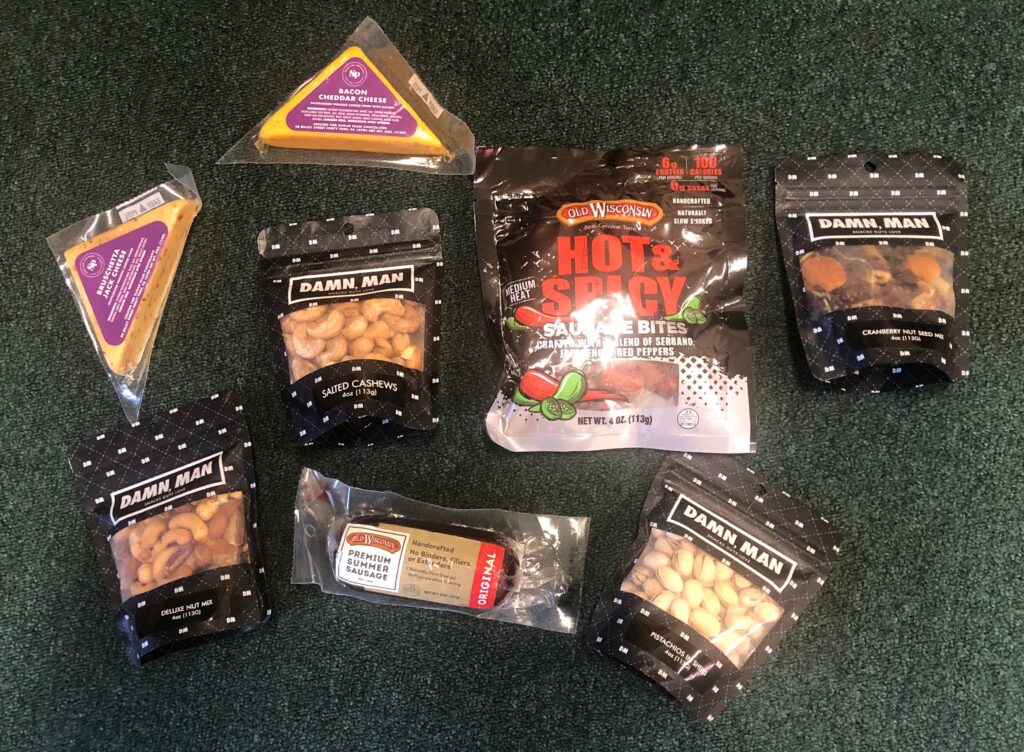 Damn, Man — Delicatessen Box
Damn, Man also sent me a bunch of items that might be found in their Delicatessen Box. These nuts were extremely high quality and abundant. The Old Wisconsin summer sausage and Sausage Bites ruled, and the cheese was decent as well. I'll just don't think I'll ever get over the fact that it's 2023 and a company is still leaning heavily on the "only men like meat and nuts" concept. Maybe if they mail me yet another man/meat package soon, it'll finally sink in. Probably not, but I'm excited to find out!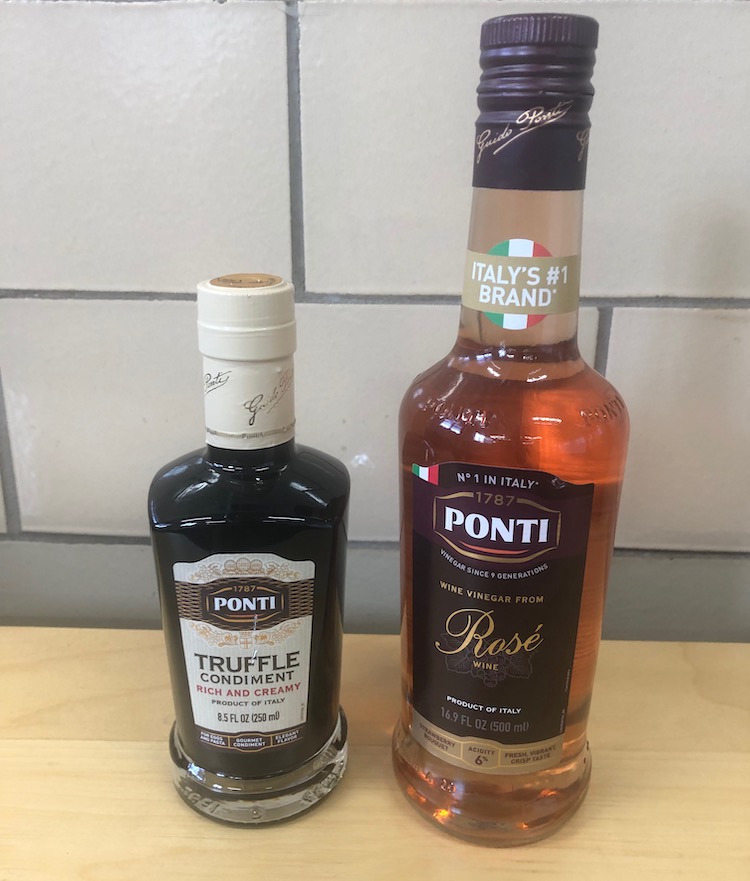 Ponti — Condiments
I have no idea why a relatively young web-only publication based in Milwaukee, Wisconsin is being offered the opportunity to review Italian oils and vinegar, but it's probably better not to wonder and just appreciate that it was able to happen. Ponti sent me a bottle its Truffle Condiment, which I've enjoyed putting on steamed and roasted broccoli. I also plan to try it with fries when the mood strikes. As instructed, I drizzled wine vinegar on canned fish and liked it as well. Good going, Ponti!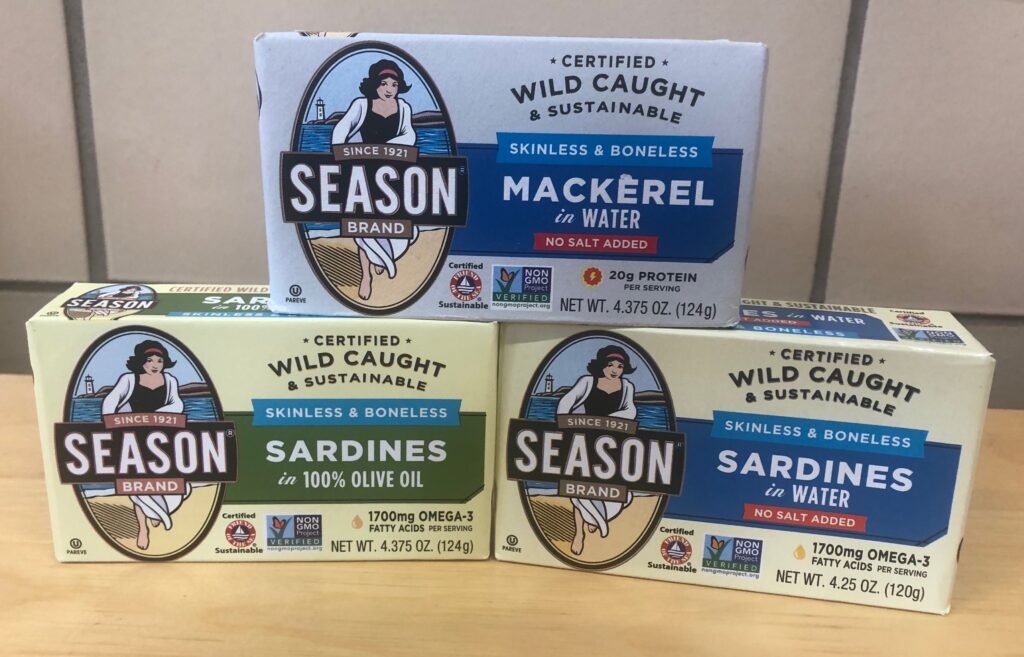 Season Brand — Canned Fish
Something I learned in my thirties is canned fish is actually good, good for you, and not even remotely gross. I think the Ninja Turtles and '90s cartoons in general unfairly turned a whole generation against canned fish, and that's a pity. Now that I'm somewhat newly indoctrinated into the gospel of canned fish, I immediately said "Yes, please!" when Season Brand offered to send me an assortment of canned fish for me to potentially review.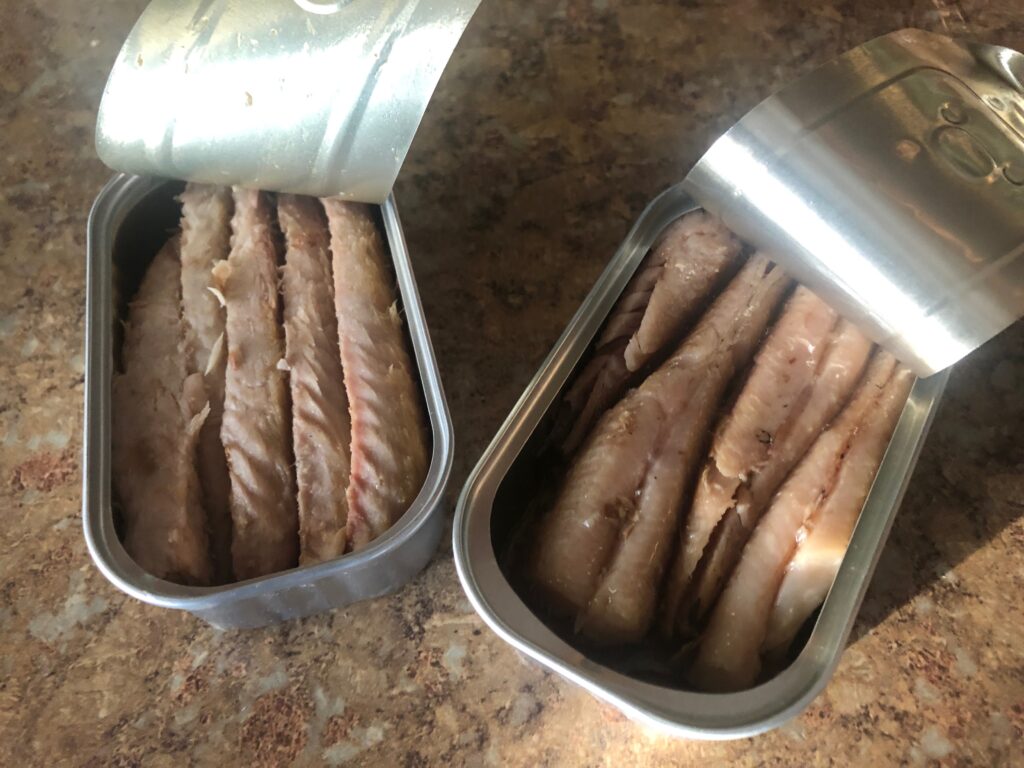 With more than 100 years of experience, Season knows its stuff. I waited for a night my girlfriend would be gone before cracking open a can of mackerel and a can of sardines in oil to make a dish I invented called "Improvised Fish Pasta."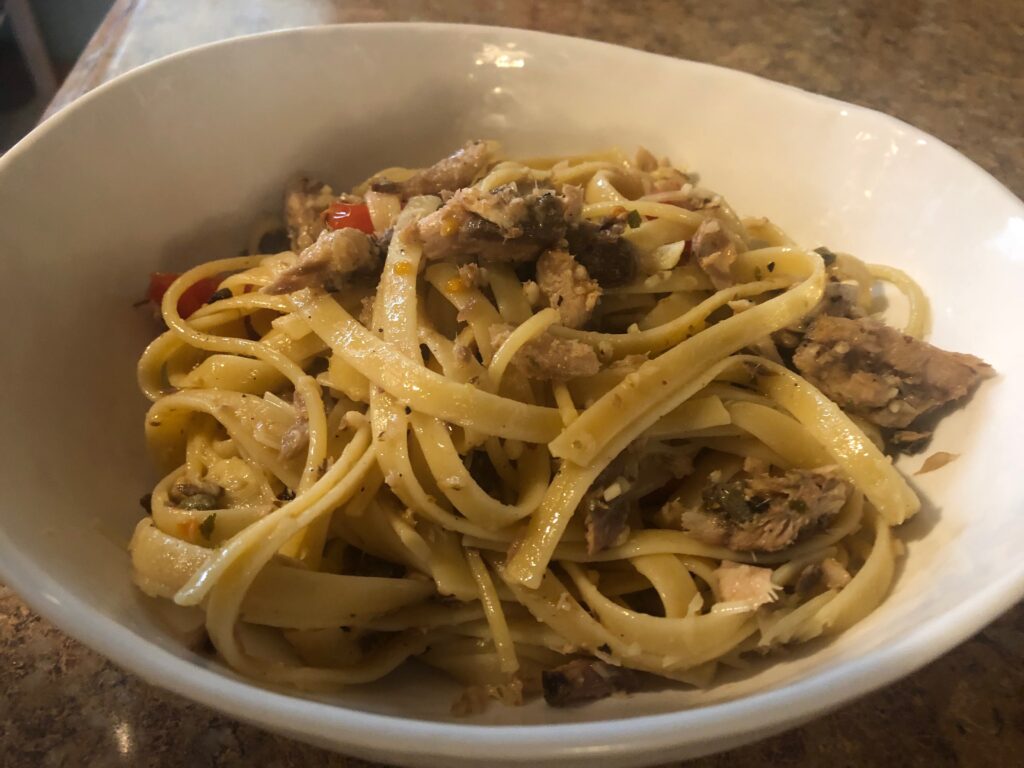 Basically, you boil noodles of your choice. Then I combined it into a heated pan with the fish, lots of garlic, some butter, capers, crushed red pepper, a pinch of oregano, and a few cherry tomatoes that had been sauteing for like five minutes on medium heat. It was even better than I had imagined. But like I said, it's improvised fish pasta, so do your own thing and make it your own. I TRUST YOU.
Music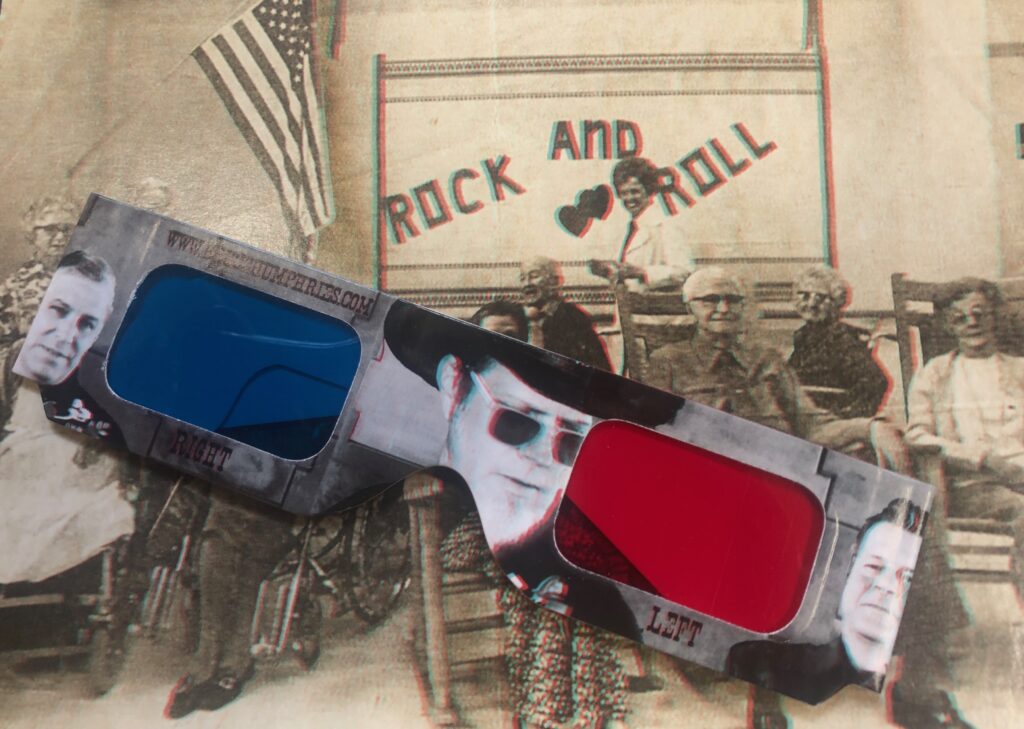 Bruce Humphries And The Rockabilly Rebels — 'Live It Up!'
I've been keeping tabs on Bruce Humphries for a while now. I've seen the Milwaukee rockabilly mainstay a handful of times, including a memorable opening set prior to J.P. Harris at X-Ray Arcade in like 2019. Admittedly, they're never a front-of-mind band for me, but I'm never upset to see them on a bill or a festival lineup. And I also wasn't mad when I opened a padded envelope addressed to yours truly and found a new Bruce Humphries And The Rockabilly Rebels album inside.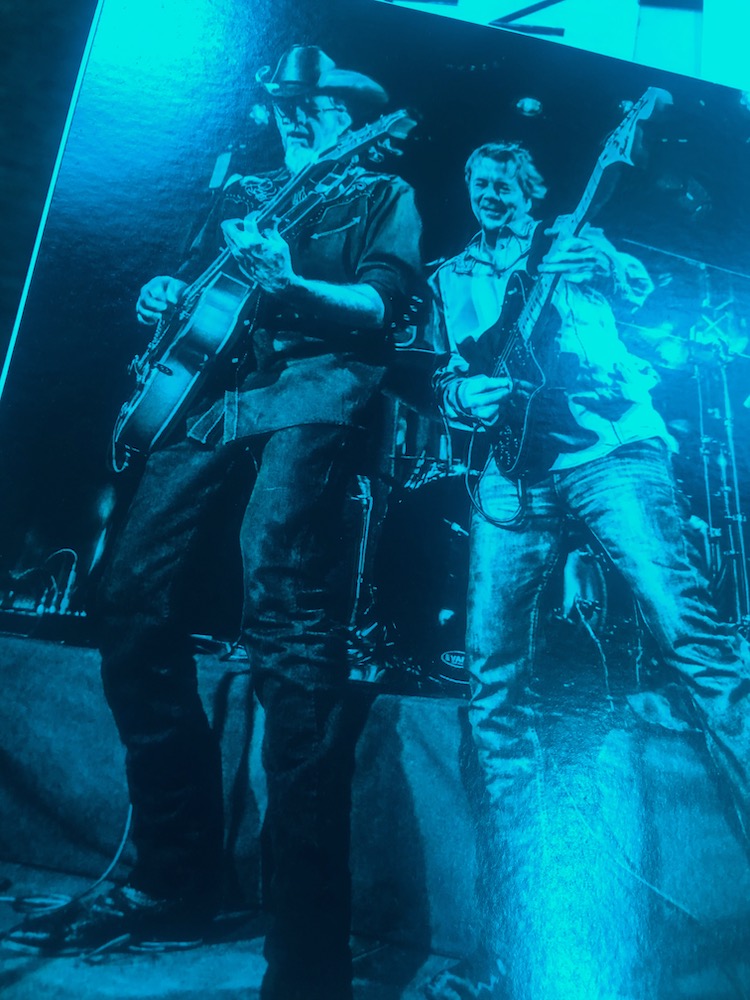 This one (entitled Live It Up!) came with 3-D glasses, which adds a little extra depth to the album. Or to its art, at least. The album isn't reinventing the wheel by any means with down the middle lyrics and straightforward instrumentation, but you can do a lot worse for a soundtrack for bonfires, patio hangs, or in my case, for sending out a bunch of ad email to businesses.
Holy Shit! — 'Used Punk'
I love that Milwaukee grindcore royalty Holy Shit! can fit eight songs onto a 7-inch and still have room. The band's latest, Used Punk, does just that. Said record, which is pressed on THICK Czech Republic vinyl, was handed to me by Holy Shit! guitarist Andy Junk when I saw him at Lakefront Brewery recently. Since I just reviewed the band's 78-song compilation (which features all eight Used Punk songs on it), I'll just sum up each song with the word I assigned to it in that article:
1. Boisterous
2. Snotty
3. Cool
4. Frantic
5. Cocksure
6. Brash
7. Melodic
8. Short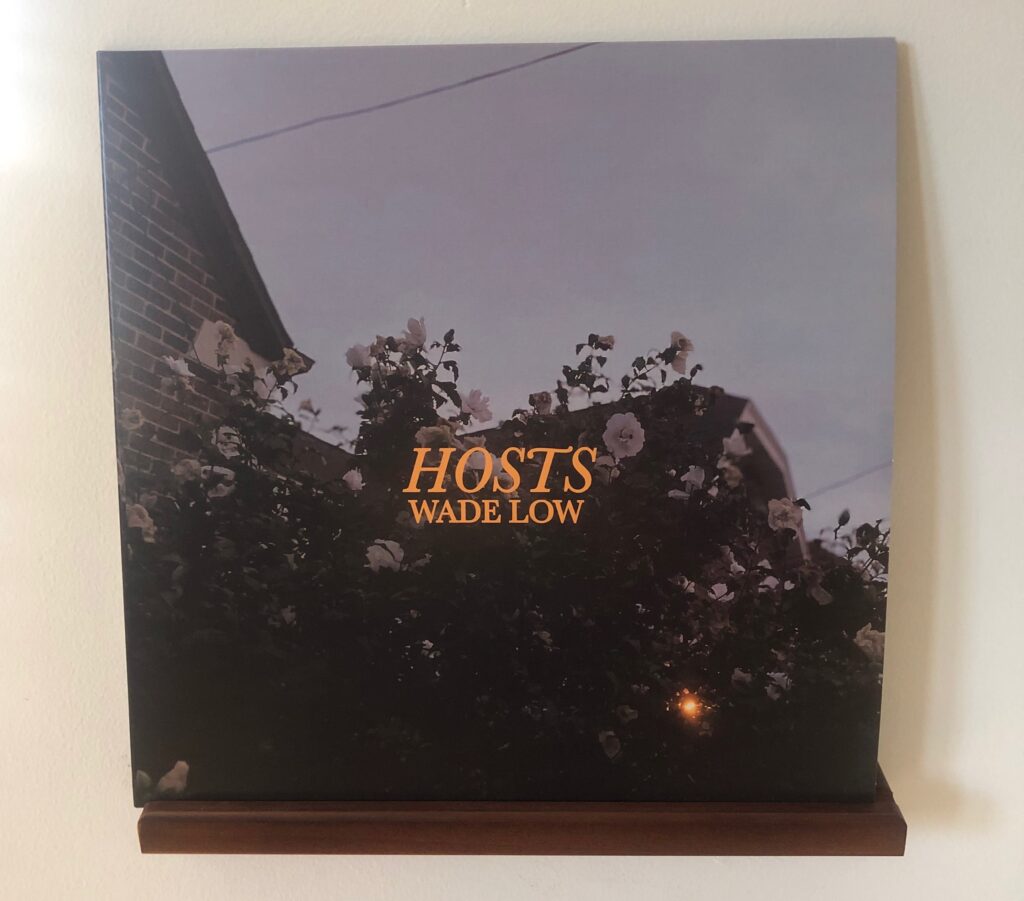 HOSTS — 'Wade Low'
Whenever local bands ask to mail me physical copies of their music, I urge them not to. Save that record to sell at the merch table, or for a national music blog, or a radio station that might give it air play. Plus, have you seen the price of postage lately?! Well, HOSTS ignored my wishes and sent a vinyl copy of their excellent new album, Wade Low, to our office anyway. The blue vinyl is cool and the cover art is mighty nice. However, the best part is the album itself. Personally speaking, this is one of my favorite Milwaukee releases of the year and it grows on me more with each spin of the record I were sent against our wishes. [Begrudgingly] Thanks, HOSTS.
Other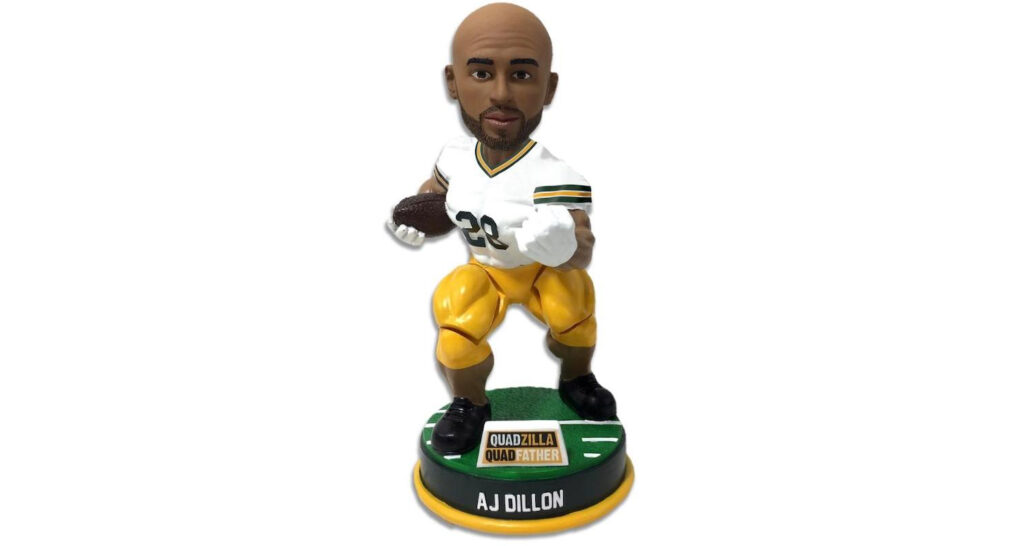 National Bobblehead Hall Of Fame & Museum — A.J. Dillon Bobblequad
Yes, this exists. Yes, we have one. No, we won't give it to you. It appears this version sold out immediately, but there's a new version with bobbling quads and, get this, a bobbling head as well. What a world!