Depending on which news sources you follow, Milwaukee is going through either a "renaissance" or a "reinvention." Or maybe it's a "reboot" or a "reimagining." However you want to define it, it's safe to say that Milwaukee is currently building a lot of new and wonderful things.
• Nothing grinds the gears of lovers of New and Wonderful Things more than surface parking lots. (Also: cars, NIMBYs, cars.) So rejoice, for that long-empty/underused surface parking lot at 401 W. Wisconsin Ave. is finally going to be something! The Vel R. Phillips Plaza! Finally!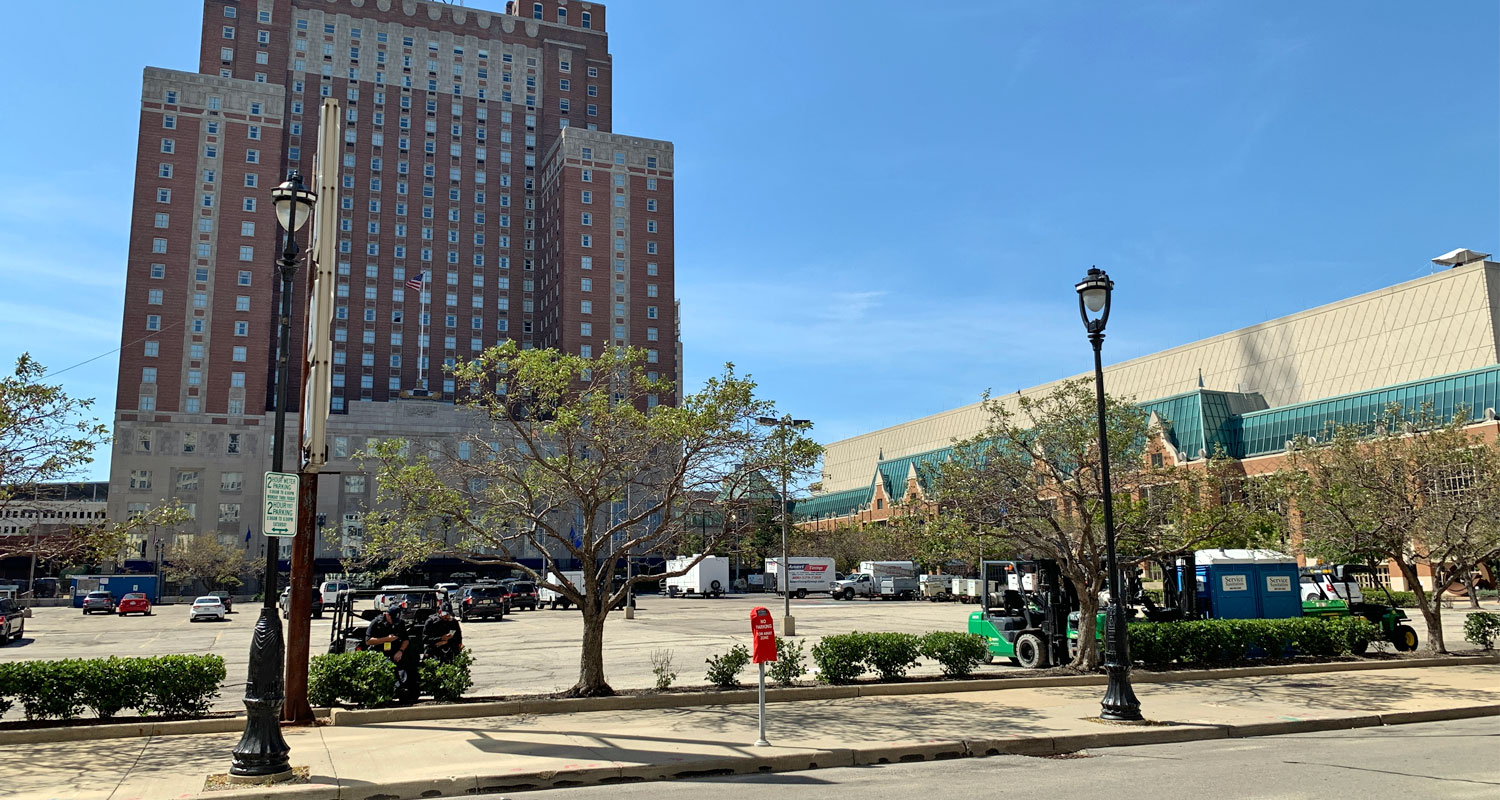 According to Urban Milwaukee:
Located across the street from the convention center, the 30,000-square-foot plaza would include a 2,900-square-foot food or beverage retail space, manicured garden, a flexible space for farmers markets and other events, an informational kiosk, public art installations and a station on Milwaukee County's Connect bus-rapid transit line. Space would be reserved through the site for a future streetcar line north to Fiserv Forum and Bronzeville.
The $16 million project was recently given the green light by the Redevelopment Authority of the City of Milwaukee (RACM), though it still needs approval from the full Common Council.
Plans for the site have been kicking around for years. (Remember when it was going to be a hotel?) In 2016, the site was briefly "activated" as The Spot4MKE—a.k.a. one of those projects where a nonprofit group gets $200,000 in grant money to put in some picnic tables and plants and then the whole thing fizzles out. [Urban Milwaukee]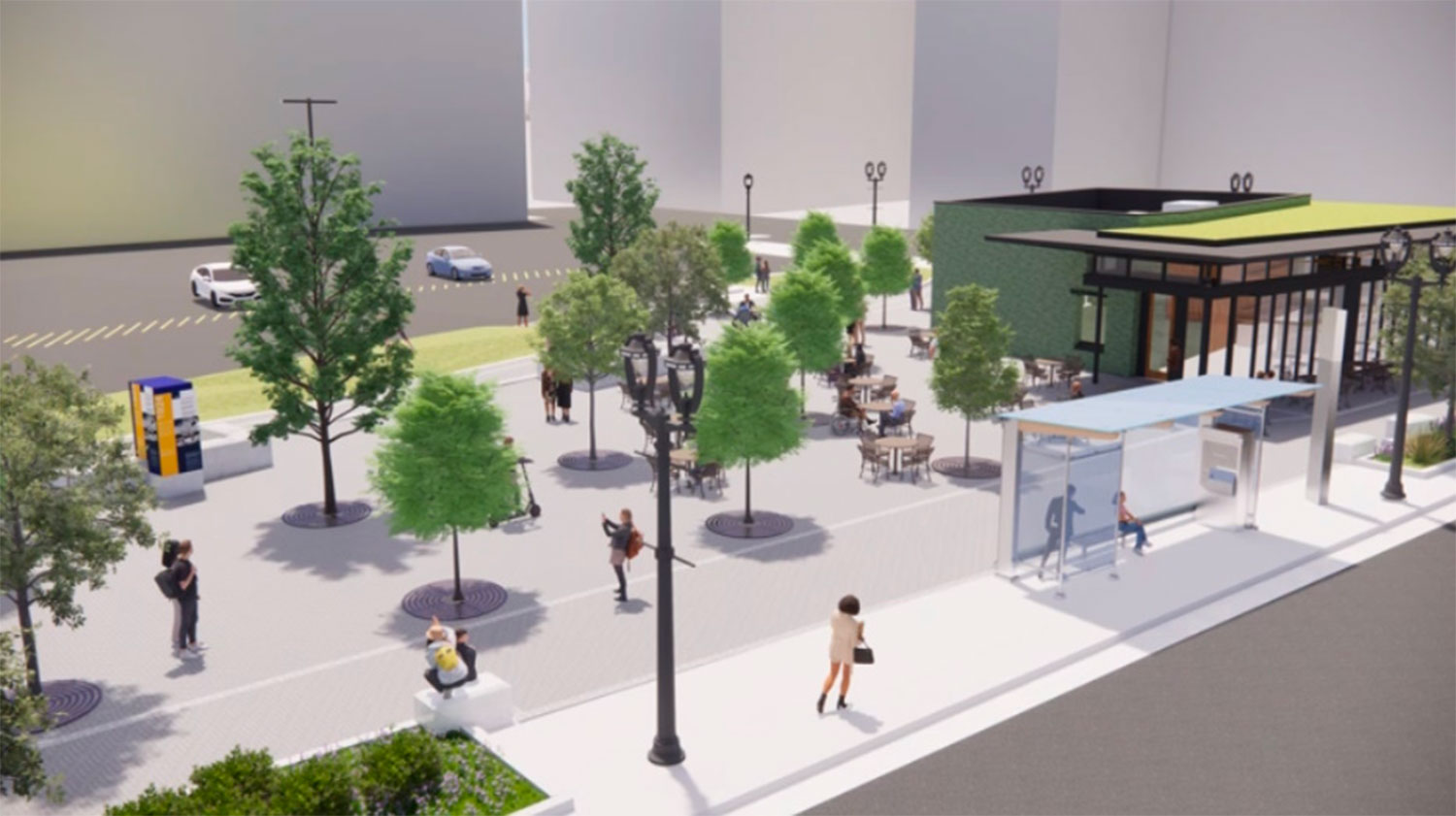 • Last week, just as a judge was about to decide whether or not the City of Milwaukee could assume ownership of the long-vacant Northridge Mall and knock the thing down, local group Phoenix Investors dramatically revealed that they had purchased the property from Black Spruce—and that they had plans to renovate it. So what are those plans? "Although Black Spruce has been court-ordered to demolish the dilapidated mall, Phoenix Investors intends to renovate the existing structure for industrial or light-industrial use in a project that could potentially create hundreds of jobs, Phoenix Investors' director of acquisition and leasing Patrick Dedering told the Milwaukee Business Journal in an exclusive interview." [Milwaukee Business Journal]
• The Milwaukee Common Council unanimously approved giving Northwestern Mutual a $30 million property tax rebate so the company can renovate its north tower and move approximately 2,000 of its Franklin employees to downtown Milwaukee. "As part of creating the tax incremental financing (TIF) district," explains Urban Milwaukee, "the city is also allocating $10 million in increased property tax revenue toward public improvements. The projects, which must be made within a half mile of the district's boundaries, include new protected bike lanes, redesigning a major lakefront intersection and improving Cathedral Square Park and Juneau Park." [Urban Milwaukee]
• A few developers have expressed interest in doing something with a 15-acre site in the Menomonee Valley, located between 6th and 13th streets and below I-94. The city is in the process of making the site suitable for development—a.k.a. giving it roads, sewer lines, and other infrastructure and utilities. [Urban Milwaukee]
• The movable 16th Street Bascule Bridge over the Menomonee River hasn't actually moved in decades, but now it's really not going to move. That's because the bridge is being rebuilt as a stationary bridge—to the tune of $15 million. [Urban Milwaukee]
• The pavilion of the Pabst Mansion—located at 2000 W. Wisconsin Ave.—is in bad shape. The Pabst Mansion folks, therefore, would like to take it apart in an effort to preserve it. The pavilion was built for the 1893 Columbian Exposition in Chicago, and was meant to be kept indoors. "Capt. Frederick Pabst, however, had the pavilion dismantled and shipped up to Milwaukee in 1895 and had it rebuilt on the lawn of his mansion, where it has been subjected to the Wisconsin winter ever since," explains [OnMilwaukee].
Exclusive articles, podcasts, and more. Support Milwaukee Record on Patreon.
---
RELATED ARTICLES
• Full "New And Wonderful Things" (formerly called "New Sh*t") archives