Think of some iconic duos: Stockton and Malone. Drexler and Porter. Mullin and Hardaway. Thomas and Laimbeer. Milwaukee Record and X-Ray Arcade. All of these pairs will be present at the Cudahy arcade this November during the inaugural "NBA Jamboree."
On Saturday, November 16, Milwaukee Record will host a city-wide NBA Jam tournament at X-Ray Arcade. This all-ages event will pit players from all around the region against one another in a day-long battle for the title of metro Milwaukee's best NBA Jam player.
If that lofty honor isn't enough to bring you out, top finishers will also win some amazing prizes. There will also be a loser's bracket winner. While you wait your turn in the tourney, you CAN buy a bucket of Enlightened Brewing Co. beers (including the aptly-named Cream City Brix) or get your chest "heating up" with specialty Jeppson's Malört cocktails (and shots) made available exclusively for the tournament. X-Ray will have other games on free play all night long as well.
Entry is $7 in advance and $10 the day of the tournament (while availability permits). Sign-up cuts off at 4:30 p.m. and the tournament begins at 5 p.m. It's free to attend for those who don't wish to compete. Early rounds will be played on emulators (SNES and Sega versions of the original NBA Jam), with the action moving to an NBA Jam arcade cabinet as the field shrinks and the stakes get higher. You've been warned, so start practicing now! If you think you have what it takes…or you just want an excuse to see how you stack up against other local Jam enthusiasts, we'll see you at X-Ray Arcade on November 16.
Oh, and here's a helpful tip: avoid playing as the Milwaukee Bucks.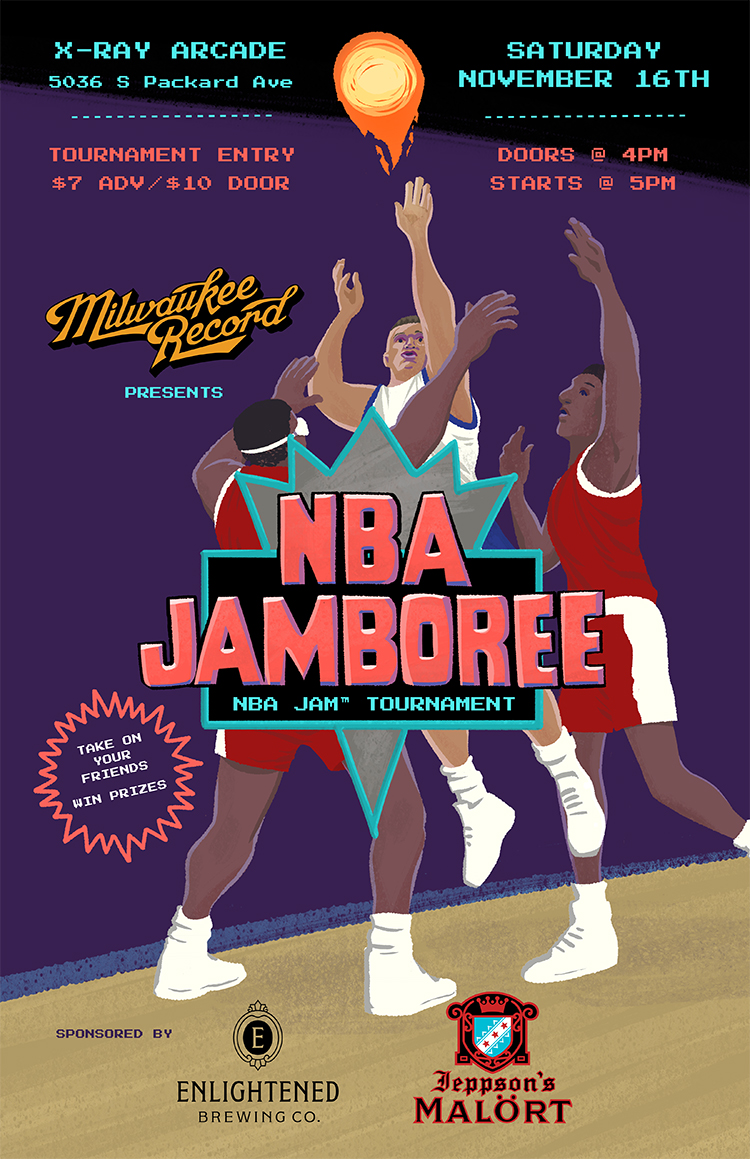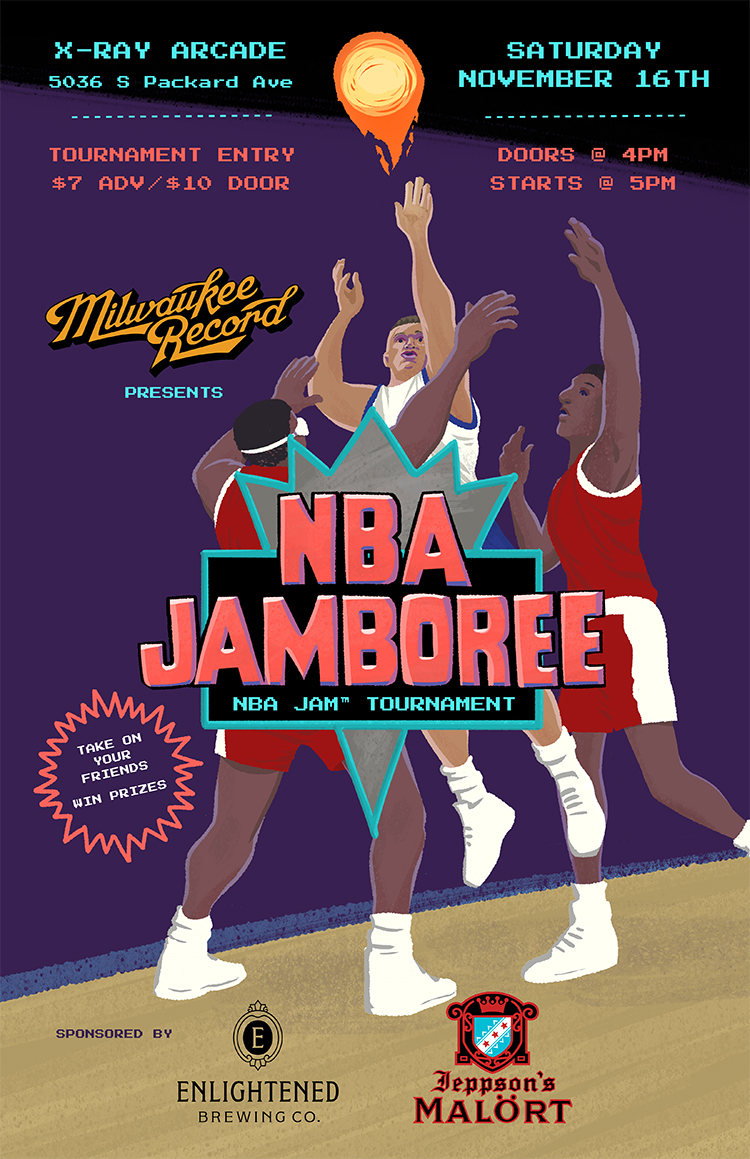 [Art by Andy Tyra]