Next month, Crusherfest—the not-quite-annual celebration of wrestling legend Reggie "Da Crusher" Lisowski—will return to the wrestler's native South Milwaukee for two days of late spring fun. On Saturday June 3 and Sunday, June 4, the Milwaukee suburb's downtown will be abuzz with "live wrestling, cold beer, polka music, friendly vendors, and much more." There's going to be something for everyone…except turkeynecks.
A few weeks ago, we told you about some of the pro wrestling legends who were making their way to South Milwaukee to be part of this year's event. Since then, a lot more information has been released and the 2023 installment of Crusherfest has really taken shape. Currently less than a month out from the third edition of this wrestling-themed neighborhood block party, we've decided to put together a handy and (hopefully) informative guide to this year's Crusherfest.
The Music
The Talent
As mentioned above, this year's Crusherfest will feature visits from some renowned pro wrestling legends, who will sign autographs at meet and greet sessions from 1-4 p.m. both days. This impressive lineup features the likes of Marty Jannetty, Greg Valentine, Al Snow, Bob Orton, Ted DiBiase, and special guest Mike Curkov. DiBiase will also be involved in a "Polka Mass" with Father Kitzke at 10:30 a.m. on Sunday, June 4.
In addition to the presence of pro wrestlers from yesteryear, Crusherfest will also feature the 3rd Annual Bolo Bash. Great Lakes Championship Wrestling and Midwest Independent Association Of Wrestling are combining forces to bring two Bolo Bash shows to Crusherfest. The June 3 event begins at 6 p.m., with the June 4 bell-ringing taking place at 2 p.m. You can get tickets to both shows HERE.
The Food
Of course there will be beer and N/A beverages aplenty on hand, but you can also expect a wealth of food options at the fest. Here's the list of participating Crusherfest food vendors.
• South Milwaukee Lions Club
• Sweet Delight
• Bakehouse 23
• Carrie's Crispies
• Short N' Sweet Desserts
• BeBe's Bistro
• Smokin' C's
• The Gutt Truck
• Smilin Dawgs
• Atwood Hwy BBQ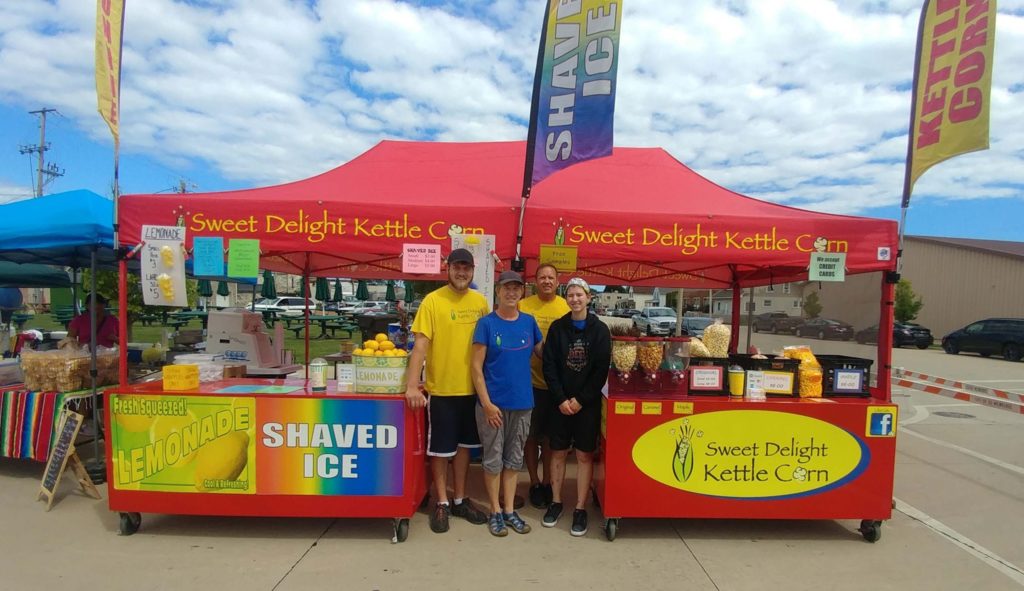 The Shopping
While shopping probably isn't the first thing that comes to mind when you imagine a two-day celebration dedicated to a beloved professional wrestler with local roots, Crusherfest will actually have its fair share of retailers on-site this year. As you take in the rest of the fest, you'll be able to browse vendor booths for things like vintage clothing, cigars, jewelry, signs, crafts, art, and much more. You can check out the full list of retailers HERE.
The Rest
If you're intrigued by Crusherfest but somehow still need a few more reasons to cement your decision to attend, we'll just do a quick rundown of some of the other stuff you can expect to see and experience on and around the 1100 block of Milwaukee Ave. this June 3-4. In no particular order:
• A "Mr. Saloon Contest" that features events like: Crusher Pose, Keg Holding, Throw The Drunk, Sausage Eating Contest, and a Beer Drinking Contest
• A 50/50 Raffle (both days!)
• A Kenny Jay Memorial Match and Proclamation
• A "Battle Of The Buns" where people vote on which of the specialty sausages created by Da Crusher's daughters is their favorite
Sounds fun, right? Right! We'll see you in South Milwaukee in early June. Be there or be a turkeyneck.