For a period of nine years, Burnhearts Mitten Fest has offered a one-day escape from the seasonal doldrums that plague Wisconsinites in wintertime. The February festival brings people together in a two-block stretch on Bay View's Potter Avenue (and part of Logan in recent years) with a wintry mix of live music, food, beverages, and charity. The event did not take place in 2021 for obvious reasons, but triumphantly returned in early 2022. And we're pleased to report Milwaukee's favorite winter celebration is coming back to Burnhearts again in 2023, with an installment scheduled to take place from noon to 8 p.m. on Saturday, February 4.
Though the event has quickly become Milwaukee's favorite winter celebration, some of you might not know much about Mitten Fest. Others have surely attended, but might not be aware of what to expect from this particular installment. Fear not, citizen. Milwaukee Record—an official Mitten Fest media sponsor—has assembled a guide of everything you need to know about Burnhearts Mitten Fest 2023.
Where can I escape the cold?
With the word "Mitten" being in the name and all, you should prepare for cold conditions. Dress appropriately. It's too early to make any weather-based declarations, but temps dipped below freezing last year. There will be a few propane heaters scattered around, but that's about it. If you need to thaw out, Burnhearts will be open, but space will be extremely limited.
Burnhearts owner and Mitten Fest organizer William Seidel tells Milwaukee Record: "Remember that our whole neighborhood will be open and waiting for friendly Mitten Festers—so if we are at capacity, please visit one of our neighborhood bars or restaurants."
Who's playing again?
As always, Mitten Fest organizers brought in something for almost everyone. Whether you time your visit to catch your favorite act or you stay all day and let the eclectic musical mix serve as your celebratory soundtrack, you're going to leave happy. Here's the lineup and set times (listed headliner to opener):
5:30 p.m. start — Convert
4 p.m. — Genesis Renji
2:30 p.m. — Credentials
1 p.m. — The Steph Lippert Project
As usual, WMSE on-air personality and local treasure Christreater will DJ before and after each set.

Oh, and after Mitten Fest is over, the music-focused fun will move over the official Mitten Fest After Party at Cactus Club. There's a ton of great bands performing, and yours truly will be DJing between acts.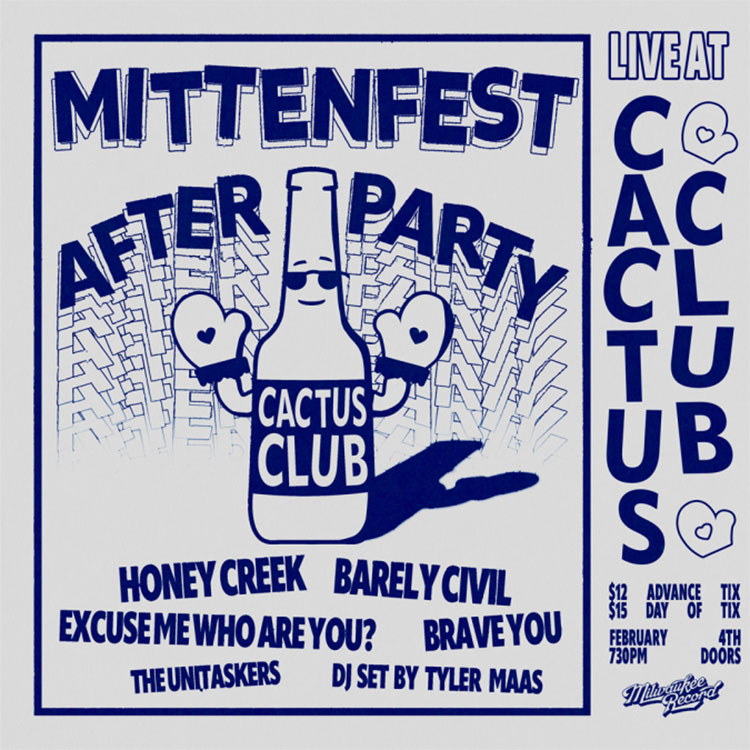 What am I drinking?
As if the stacked cast of musicians isn't enticing enough, Burnhearts will serve "insanely rare and limited-run" beers from Central Waters Brewery and Founders Brewing. If beer isn't your thing, Mitten Fest will also have an array of other alcoholic options, including Burnhearts' famous Brandyland old fashioneds (made with Bittercube Bitters), Ginger Brandyland Hot Toddy, Tito's Vodka Mitten Palmer and Tito's Handmade Vodka Chai Toddy (both made with Rishi Tea), and Valentine Coffee and house-made whiskey (in peanut butter and cinnamon flavors). Burnhearts will also have a full bar inside.
But let's get back to the beer! Here's what Central Waters and Founders will have on tap for Mitten Fest…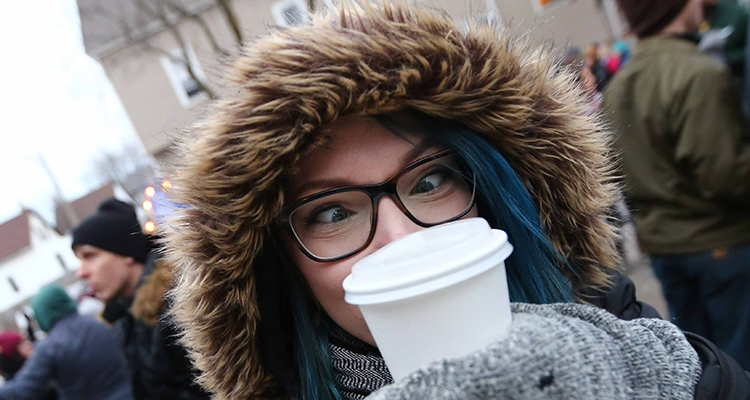 Central Waters Brewery
24
25
Chocolate Cherry 25
Double Stout
Black Gold
2 yr
3 yr
4 yr
Toppling Waters
Cassian Sunset
Maple Barrel Stout
(Nitro) Mudpuppy Porter
Solitary Living
Midwest Nice
Semantic Satiation
Frunami
S'Ghetti Lager
Founders Brewing
Belgian Twist
Blushing Padre
19 CBS
French Toast
Highball Drifter
18 KBS
19 KBS
20 KBS
Hazelnut KBS
Mas Agave
Sweet Repute
(Nitro) Rubeaus
All Day Chill Day
All Day Regular
Centennial
Breakfast Stout
Porter
And for the second straight year, Mitten Fest will do its part to address long beer lines by offering a "Cracking Can Cart"—a strolling cooler that sells cans of Central Waters and Founders beer mainstays, Down East Cider, Central Waters hard seltzers, Liquid Death mountain water, and a non-alcoholic IPA from Athletic Brewing.
"We are hoping this will help minimize the long lines," Seidel tells Milwaukee Record. "Or at least help keep it tolerable so you have something to sip on while you wait in line."
But carry-ins are allowed, right?
Nope! If you bring in your own booze, not only would you be risking a fine, you'd also be threatening the continuation of Mitten Fest itself. As dramatic as it sounds, it could take as little as a few empty cans on someone's lawn to risk casting this overwhelmingly positive event in a negative light. C'mon, people! There's a bunch of great (and rare!) craft beer on hand, brandy cocktails, and like a dozen bars within walking distance. And after everything those businesses and their staffs have been through these past few years, the least you can do is buy some beverages and leave a tip.
Will there be anything to eat?
Yep! Hue, Twisted Plants, Roll MKE, Troublemaker's, Tots On The Street, Meat On The Street, and the Fernwood PTO Hot Chocolate Stand will sell food and non-alcoholic beverages. Otherwise, if you wish to break away for a bite, Vanguard is a short walk away, as are Hi-Fi, Honeypie, Crafty Cow, Hungry Sumo Sushi Bar, and a number of other excellent restaurants.
Orchard Street Apparel, Kelly's Greens, Hot Spell Sauna will also be on-site as vendors.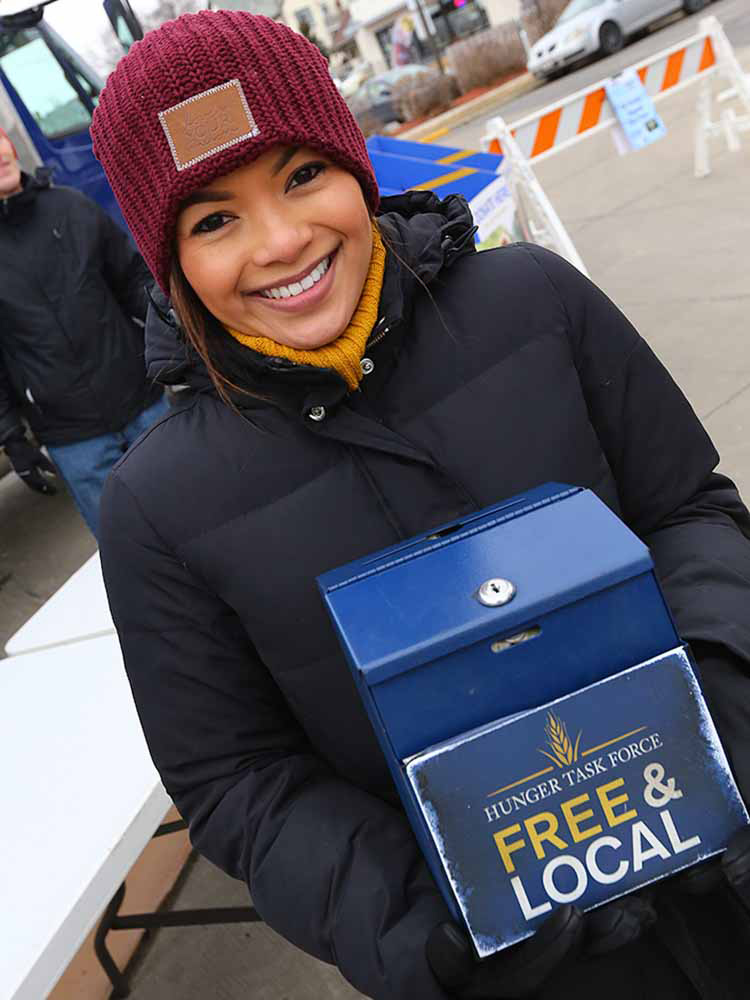 How does this benefit charity again?
Beyond being a means of celebration and a cause for local businesses to have a major single-day boom during a typically slow season, there's also a beneficial side of Mitten Fest. Previous installments have brought in considerable donations to Hunger Task Force. Unlike most previous years, Hunger Task Force will NOT BE ACCEPTING PHYSICAL DONATION OF FOOD OR CLOTHING. Cash and credit cards will still be accepted on-site. Otherwise, you can donate to a "virtual food drive" prior to Mitten Fest or at the event itself by scanning a QR code that will be present on Burnhearts' signage. In addition to Hunger Task Force's involvement, Compost Crusader will also be on site to help limit waste.
Now that you know everything you need to about this year's Mitten Fest, you should be ready to bundle up, get off the internet, and go outside for a few hours on February 4. We'll see you there, Milwaukee!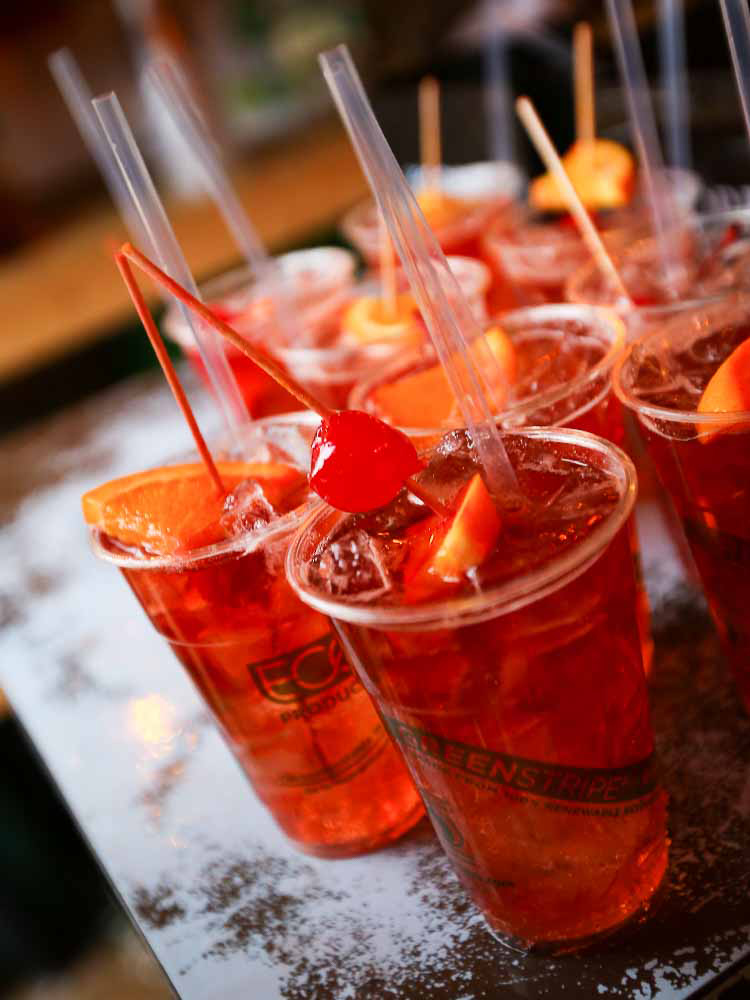 Exclusive articles, podcasts, and more. Support Milwaukee Record on Patreon.
---
RELATED ARTICLES