There are Flamingos in Wisconsin! Yes, you read that right: Flamingos. In. Port Washington. Wisconsin.
Earlier today I got an out-of-the-blue text message (shout-out to Smitty Smith from Fire Ridge Golf Club) along with a photo confirming five (5) American flamingos at South Beach, Miami…er, Port Washington, Wisconsin. Before venturing north, I relayed my findings to a birding group in hopes that someone closer could get confirmation. Seventy-five percent of the group was convinced I was leading them on a wild goose…er, flamingo chase. One local took the bait and within 10 minutes we had confirmation: Wisconsin's got flamingos.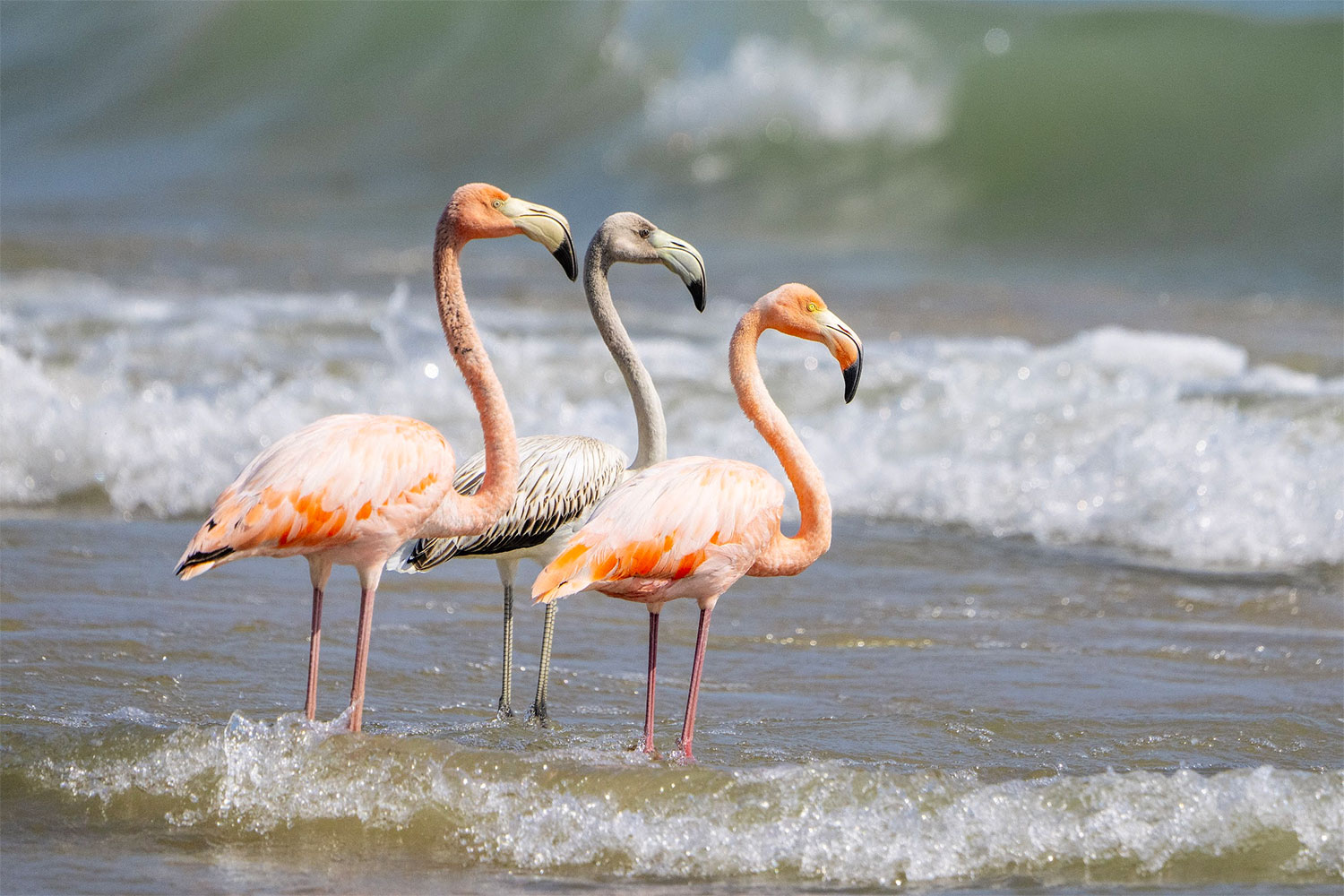 I grabbed my camera and sped up to Port Washington to check them out in person. By the time my group and I arrived the parking lot was flooded—not with flamingos, but with cars. The word was out, and I'm pretty sure I had something to do with it. Around 50 people were present looking at the rarest bird to hit Wisconsin since the flame-colored tanager graced us with its presence this spring.
What's a non-migratory bird that doesn't live in Wisconsin doing in Wisconsin? Everyone's gut reaction is to assume it's an escapee of some sort. After all, there's been a flamingo sighting in Wisconsin before—a runaway from a zoo in Kansas. However, the prevailing thought (and again, this is super new news so this might change with time and study) is that these birds are wild.

For the past week, American flamingos have been spotted across the eastern United States. I first assumed it was part of the upcoming bird apocalypse that Matt Wild will soon be writing about in his 66 Days Of Halloween column. But the reason is far more practical (and equally as unnerving): Hurricanes have a way of messing with birds, and after Hurricane Idalia made landfall, American flamingos have popped up in at least 11 states. Most of those states have been farther east, like Kentucky and South Carolina, but Ohio and Pennsylvania have reported sightings as well. Wisconsin marks the furthest west of these sightings.
According to tags found on other flamingos, these sightings most likely can be tied to a flock from Mexico's Yucatan Peninsula. While flamingos are non-migratory, they're still birds, and so they, ya know, fly. The current hypothesis is that they were swept up during the hurricane while flying towards Cuba. The hurricane winds spat them out all over the United States. It's a pattern becoming increasingly more common as hurricanes and other weather anomalies become the norm. Weather was thought to be behind the aforementioned tanager sighting, too.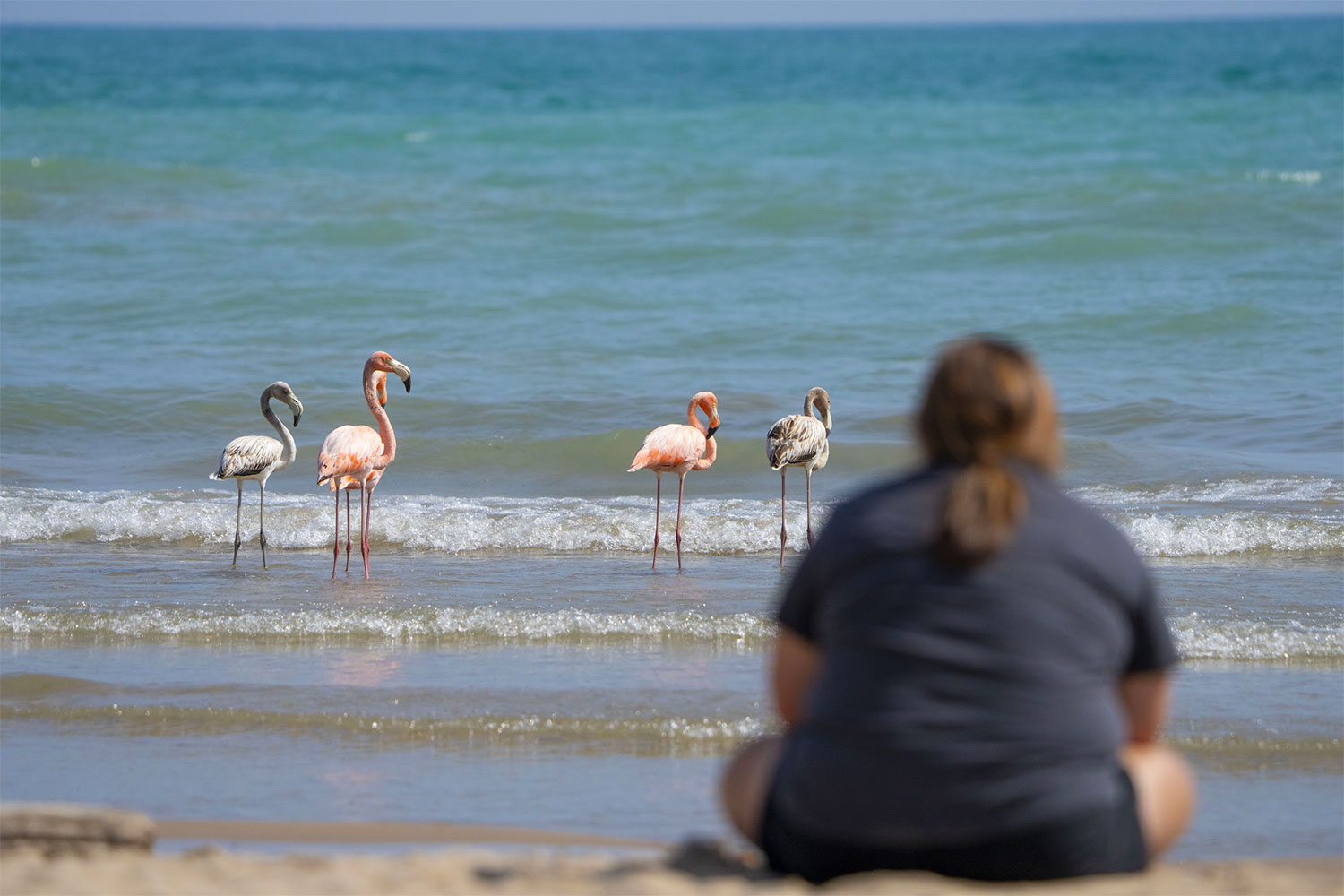 How long will the flamingos stay in Wisconsin, and will they make it back home? It's hard to know, but it's best to let the birds move for themselves (also, please don't fly a drone over them). There's a good chance any inland birds will start heading for the east coast, then make their way back south. That being said, with Lake Michigan mimicking a coast it's possible this flock of flamingos is in for a very interesting journey.
An aside: UW Credit Union members can commemorate this moment by getting themselves a Forward Madison Flamingo banking card. I got one earlier this year because, as a birder, I thought it was hilarious. But maybe it was just a sign of the birds to come…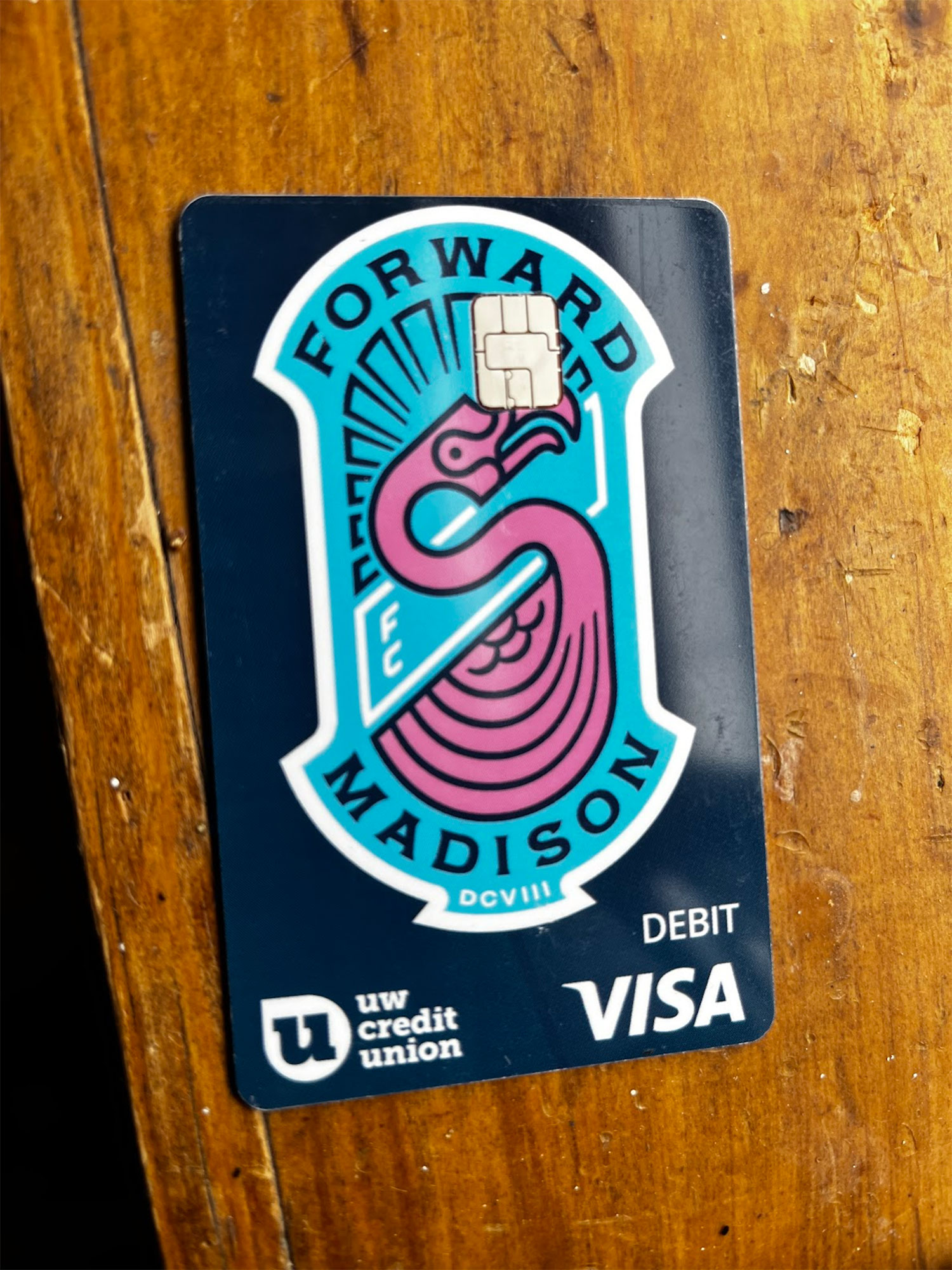 Want more Milwaukee Record? Subscribe to our free weekly newsletter and/or support us on Patreon.
---
RELATED ARTICLES
• The rarest bird to ever venture to Wisconsin is currently in the region