When you wake up in the morning for your sentencing hearing and the alarm gives out a warning that yes, today is the day you will learn your fate after being convicted of stabbing some dude in a Wisconsin bar on Christmas Day, you don't think you'll ever make it on time. By the time you grab your legal books and give your lawyer a look, you're at the Ozaukee County Courthouse just in time to see the next four months of your life fly by. (Insert scorching guitar licks here.)
Yes, the Associated Press is reporting that embattled former Saved By The Bell actor Dustin Diamond has been sentenced to 120 in jail for his latest zany shenanigans. Diamond was convicted earlier this month of two misdemeanors for stabbing a fellow patron at Port Washington's Grand Avenue Saloon on Christmas Day. Today, in addition to the 120 days of jail time, Ozaukee County Judge Paul Malloy sentenced Diamond to 15 months probation. Diamond, along with his fiancee Amanda Schutz, was also ordered to pay $1,501.27 in restitution to Port Washington resident Casey Smet, as well as over $500 for court transportation expenses. Zoinks!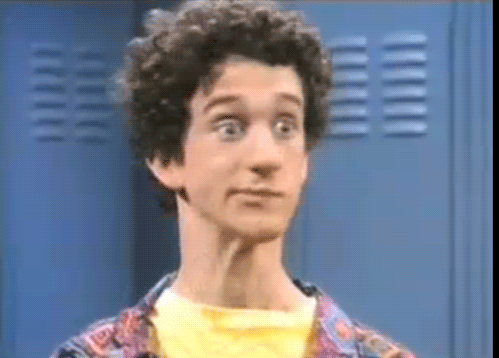 According to the Journal Sentinel, Diamond will "likely be granted work release privileges, which would allow him to leave prison during the day to work as a stand-up comedian." The 38-year-old actor was described as "appearing misty-eyed" as he left the courtroom this morning, and did not comment. Diamond was ordered to begin Saved By The Bell: The Prison Years on Sunday, which will hopefully be as delightful as the season where the gang worked at a beach resort or whatever.