Summer is the best. Join Milwaukee Record and Lakefront Brewery August 2-9 as we search the city and beyond for the Spirit Of Summer.
You're on I-94 about halfway between Milwaukee and Madison and you're running low on gas. Or perhaps you need a bite to eat, a cup of coffee, a bathroom, or some provisions to put in your cooler as you head to your next destination. Maybe you just need a place right off the interstate to park for a minute so you can stretch your legs or get your kids to calm down.
Sure, you could always stop at one of the hundreds of near-identical Kwik Trip locations spread across the state for a consistent corporate experience. They'll do you just fine, and you pretty know what you're going to get there time in and time out. However, if you're seeking something different altogether, we suggest taking Exit 275 and pulling into the Mobil Station on the edge of Oconomowoc. There, you'll find Concord General Store, which boldly and quite accurately declares that it's "not your typical gas station."
Concord General Store was opened in 2001 by owners who say they "never wanted to open a gas station" as much as they wanted to create "a spot that reminded them of stores they had stopped at along the highway during their childhood." Yes, gas is plentiful at the filling station and it likely accounts for the majority of Concord's customers, but it's also so much more than a place to fuel up.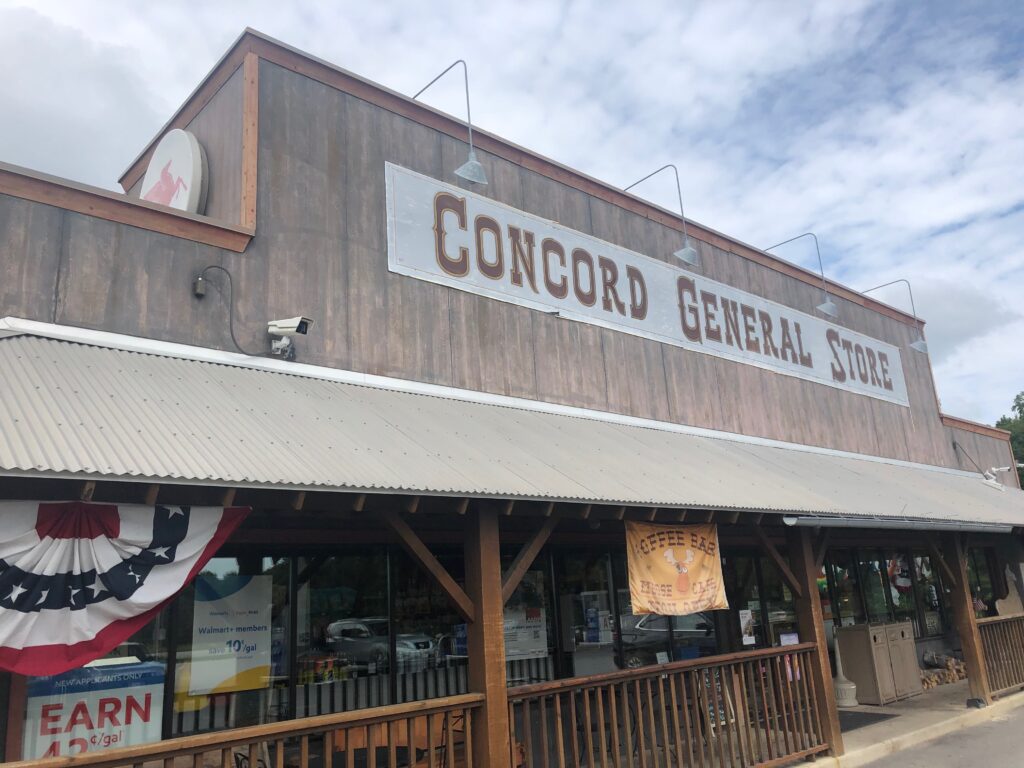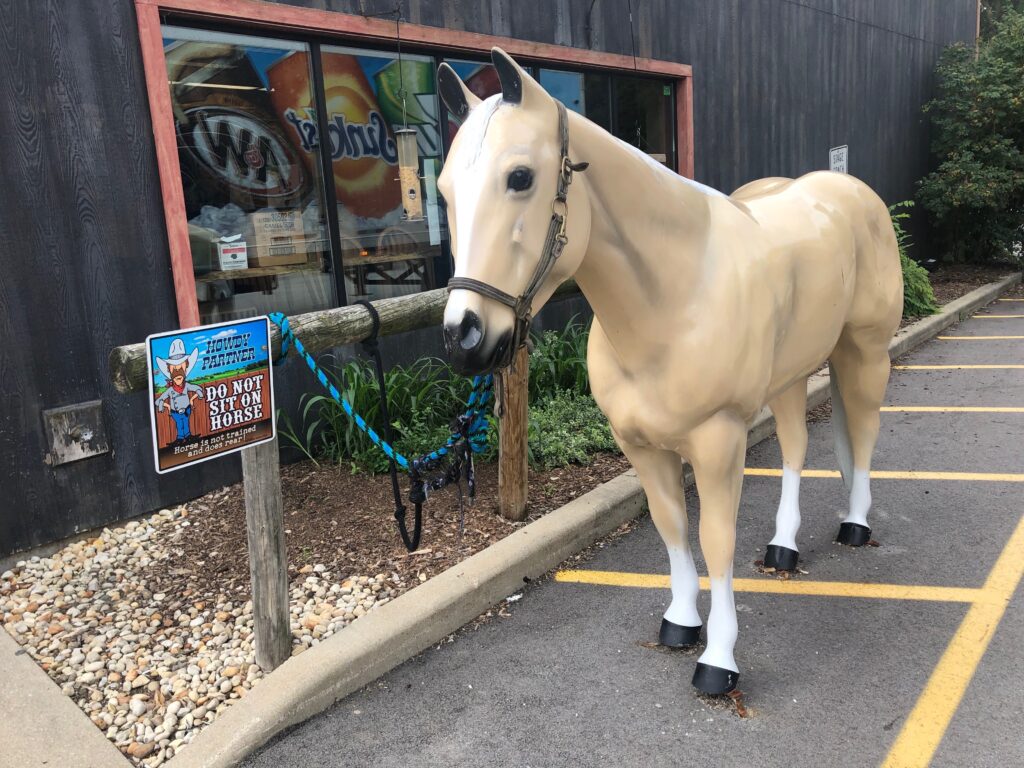 Within the weathered wood plank facade, past the metallic awning, and among the faux frontiersman decor exists a multi-faceted store with a definite focus on local goods and an affinity for organic items.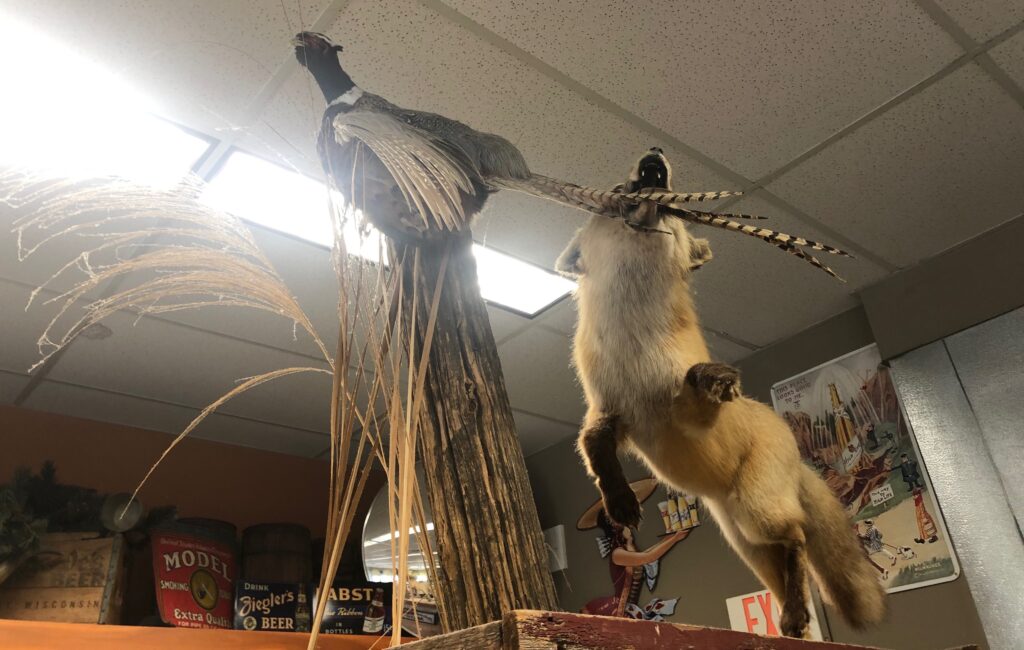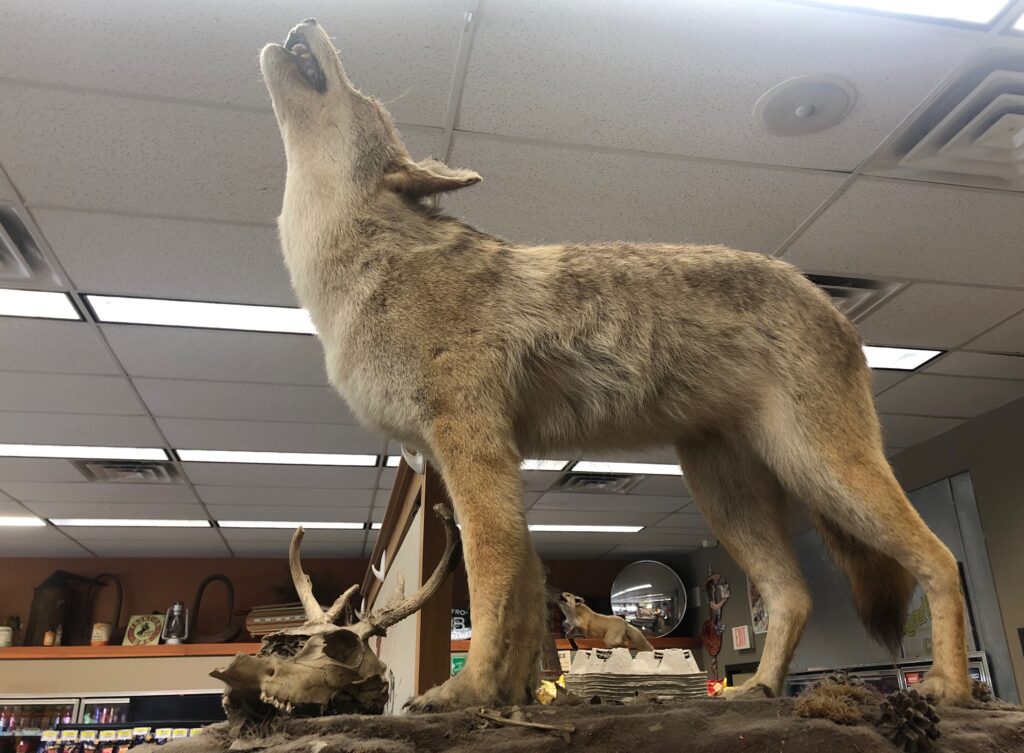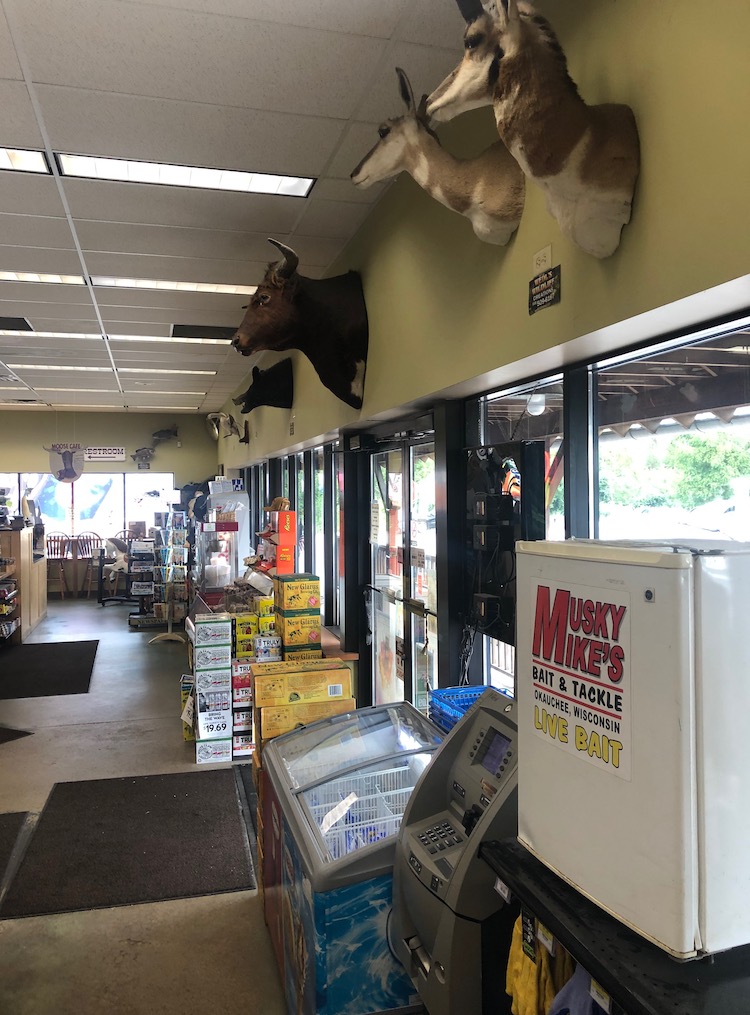 Those simply looking to acquire convenience store standbys like energy drinks, candy bars, live bait, White Claw, and light beer can absolutely find all that amid the taxidermy animals at Concord General Store.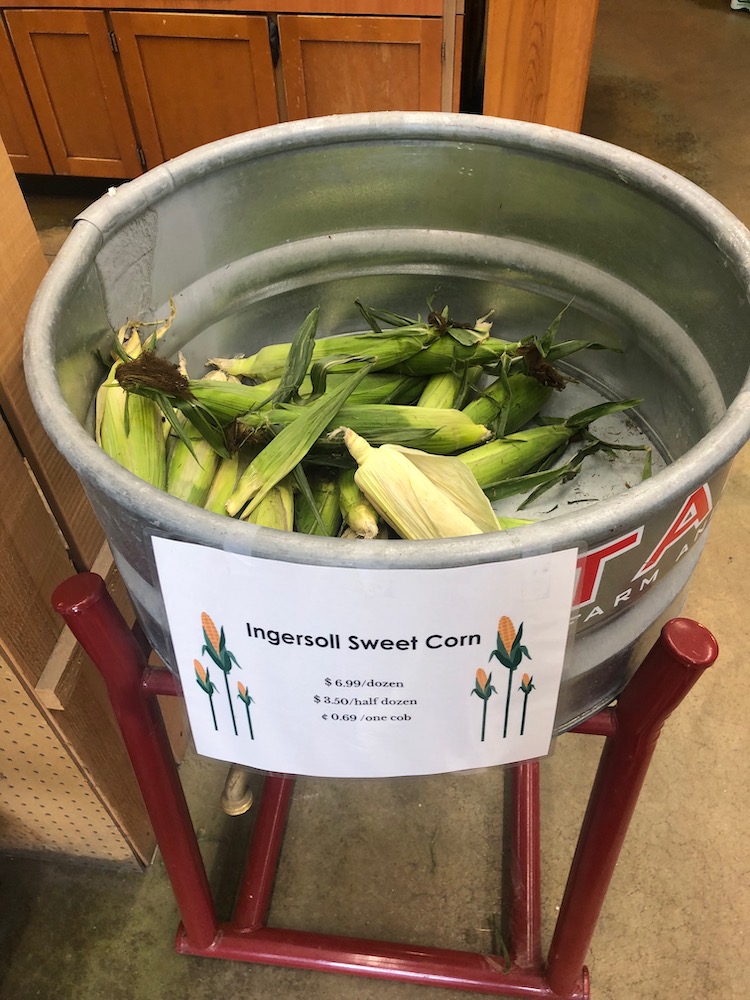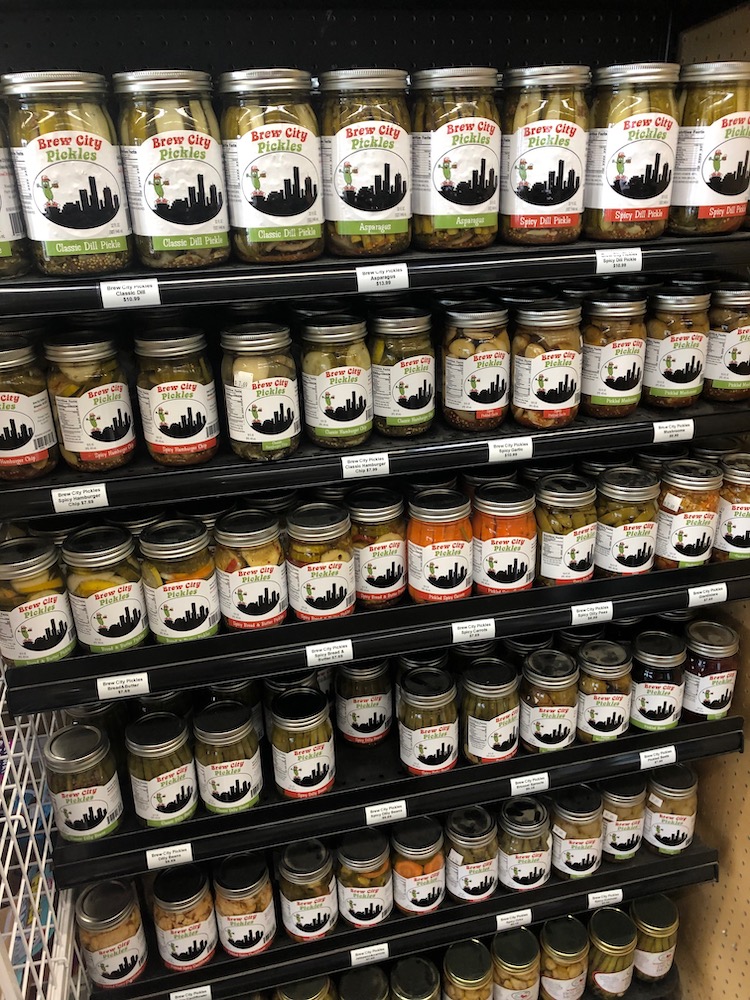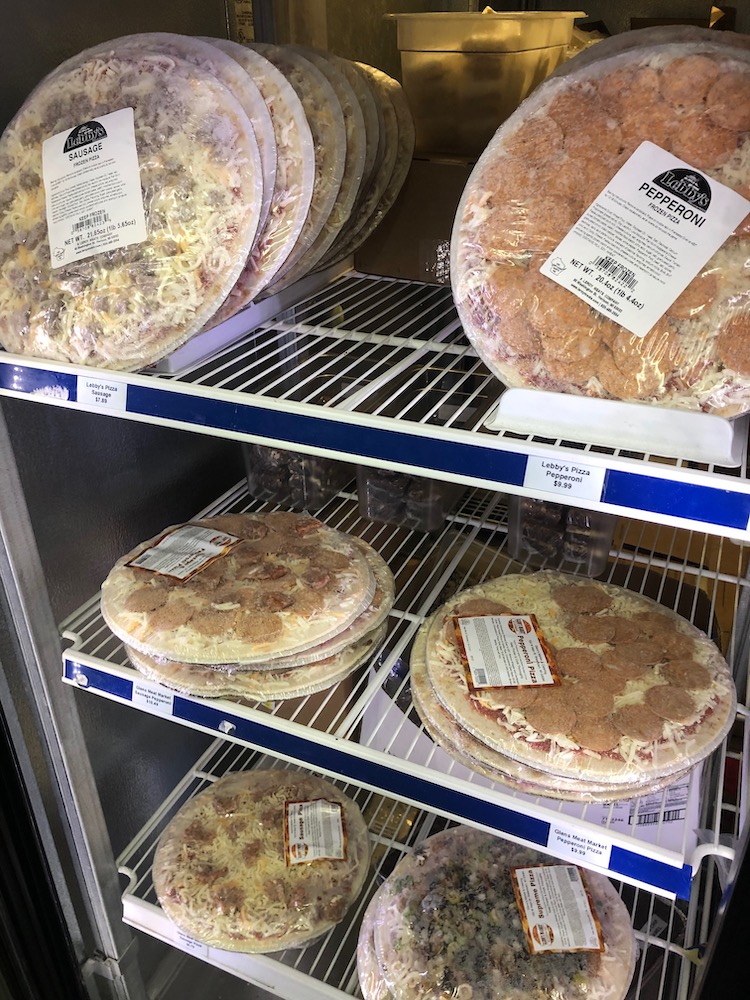 However, Concord also allocates a significant amount of its shelf and cooler space to items from Wisconsin-based companies. It offers its limited square footage to highlight locally-grown produce, as well as local canned goods, and frozen pizza.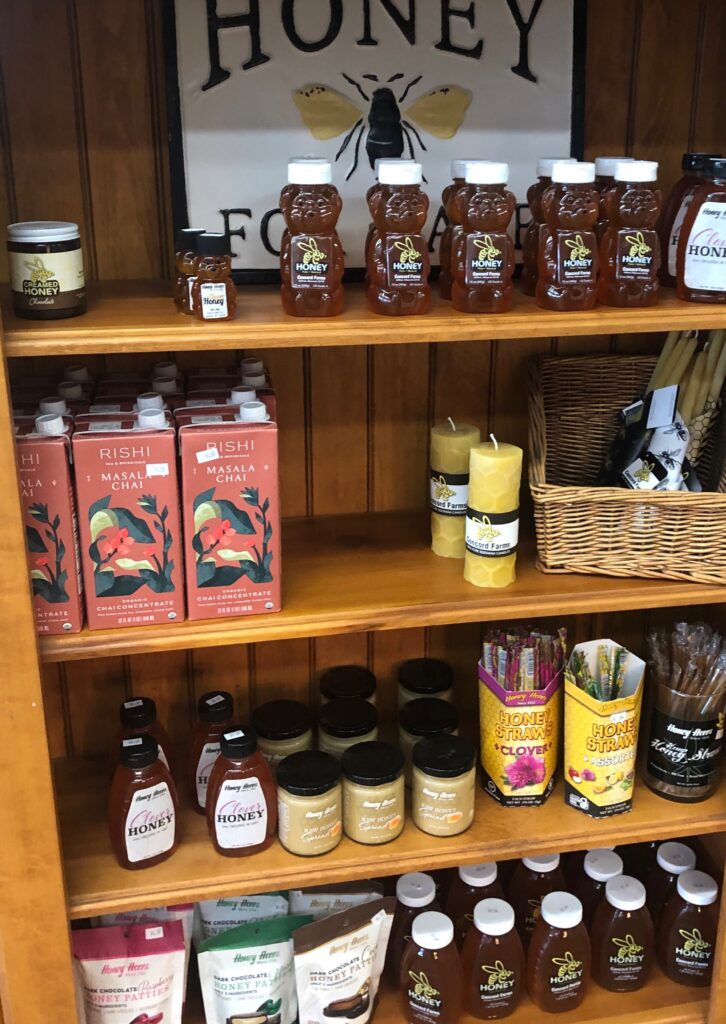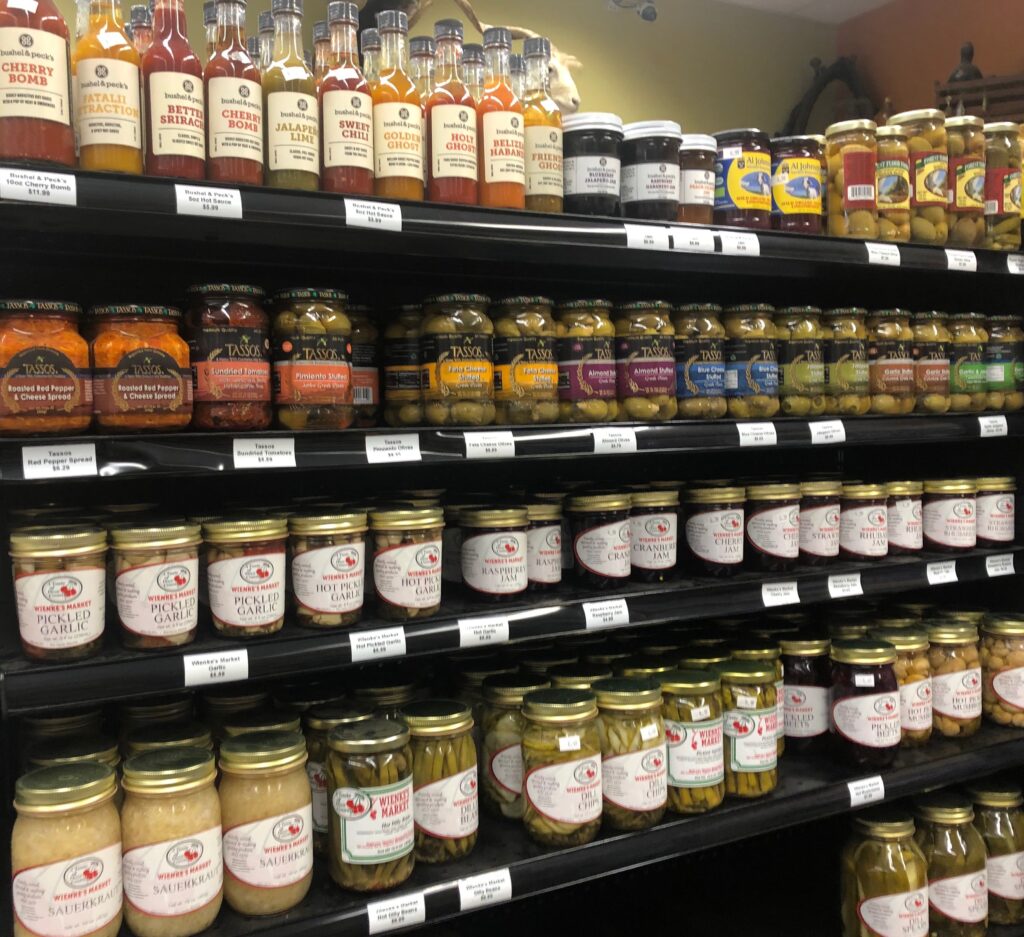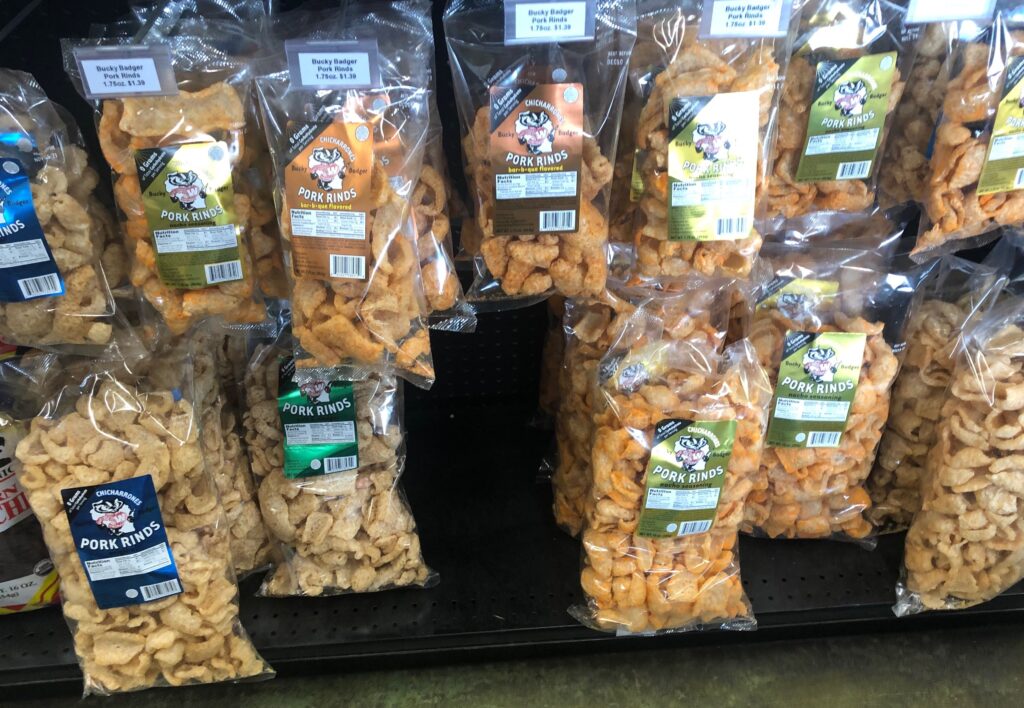 There's also a wealth of locally-made honey, tea, sauces, cocktail garnishes, and snacks there as well.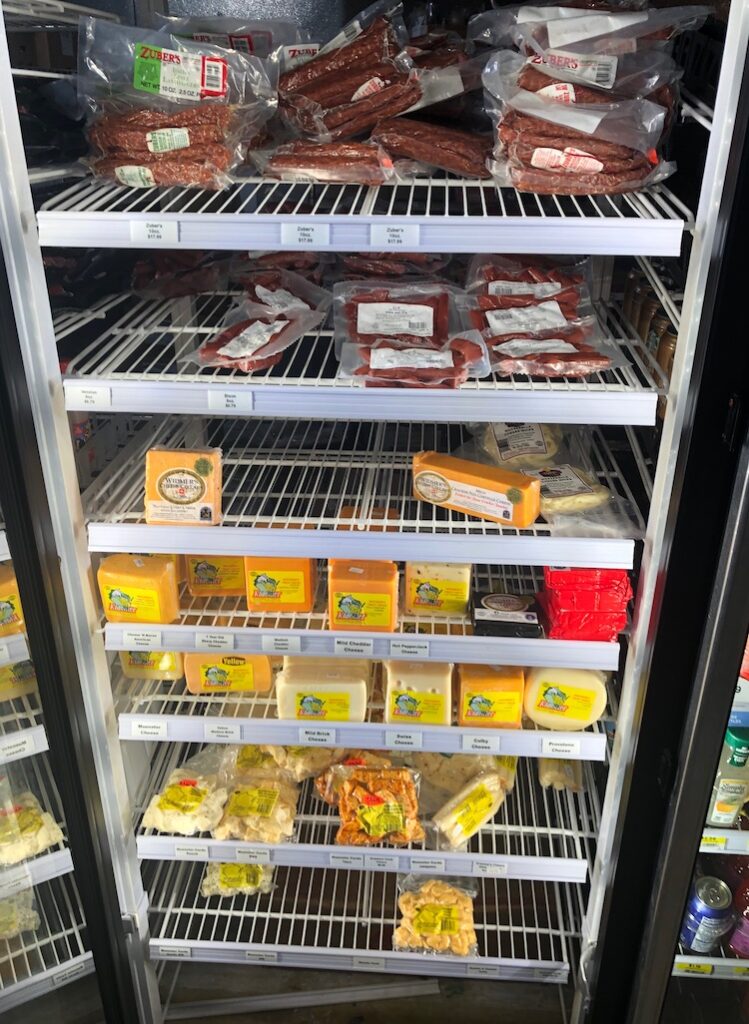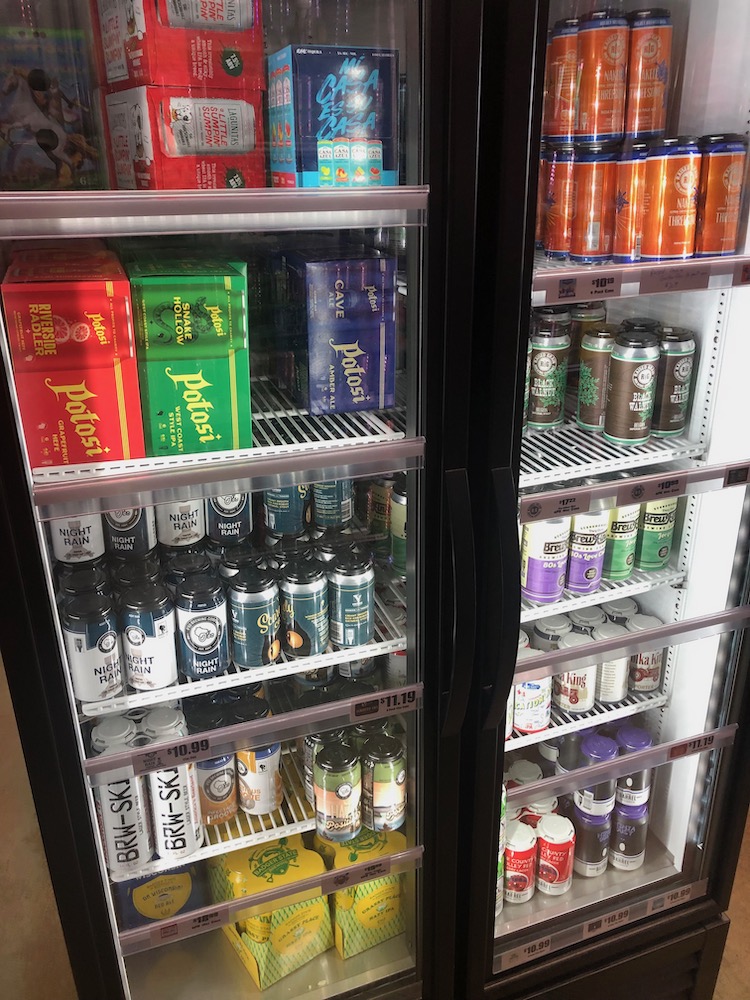 And you know there's sausage, cheese, and beer from all over the state in stock, too.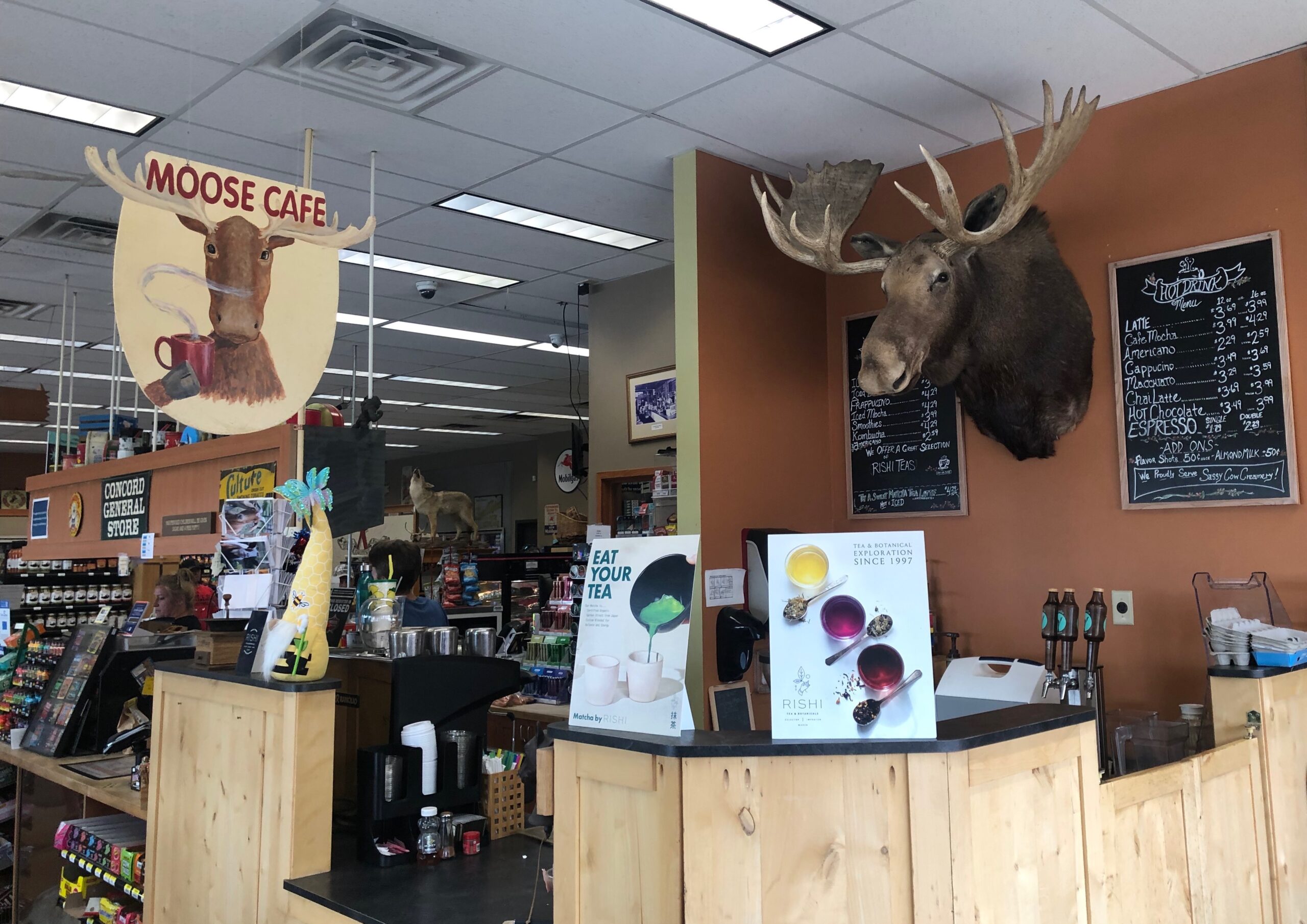 While space is very limited inside Concord General Store (it's maybe a third of the size of your typical Kwik Trip), they also decided to tuck an in-store coffee shop into one corner of the business. Moose Cafe serves up coffee and espresso drinks made with beans from local roasters, tea (from Milwaukee's own Rishi Tea), smoothies, dairy items from Sassy Cow Creamery, and a rotating trio of on-tap Kombucha flavors. You can enjoy drinks at the counter-adjacent booth, on one of the small cluster of window-facing stools, take drinks to-go, or sip on one of the chairs or picnic tables situated outside the establishment.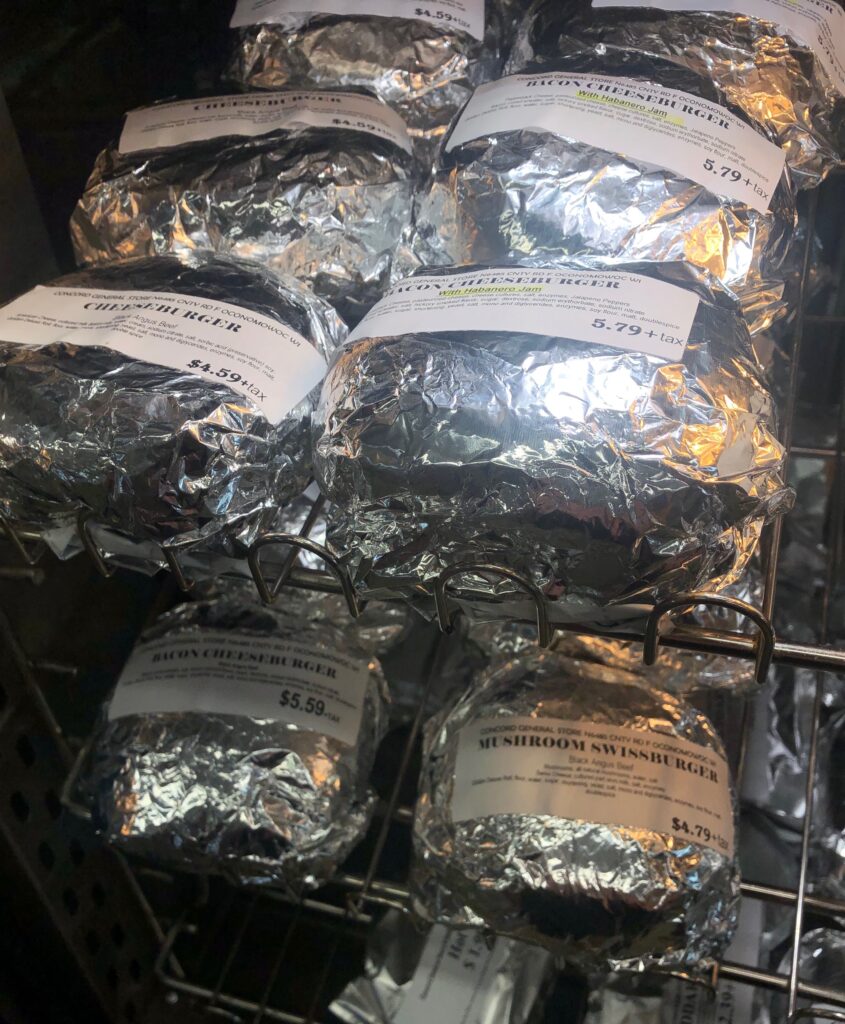 And if pre-packaged snacks and frozen food aren't what you're looking for, Concord gets donuts and other pastries from area retailers, and they serve up local pizza in its hot case.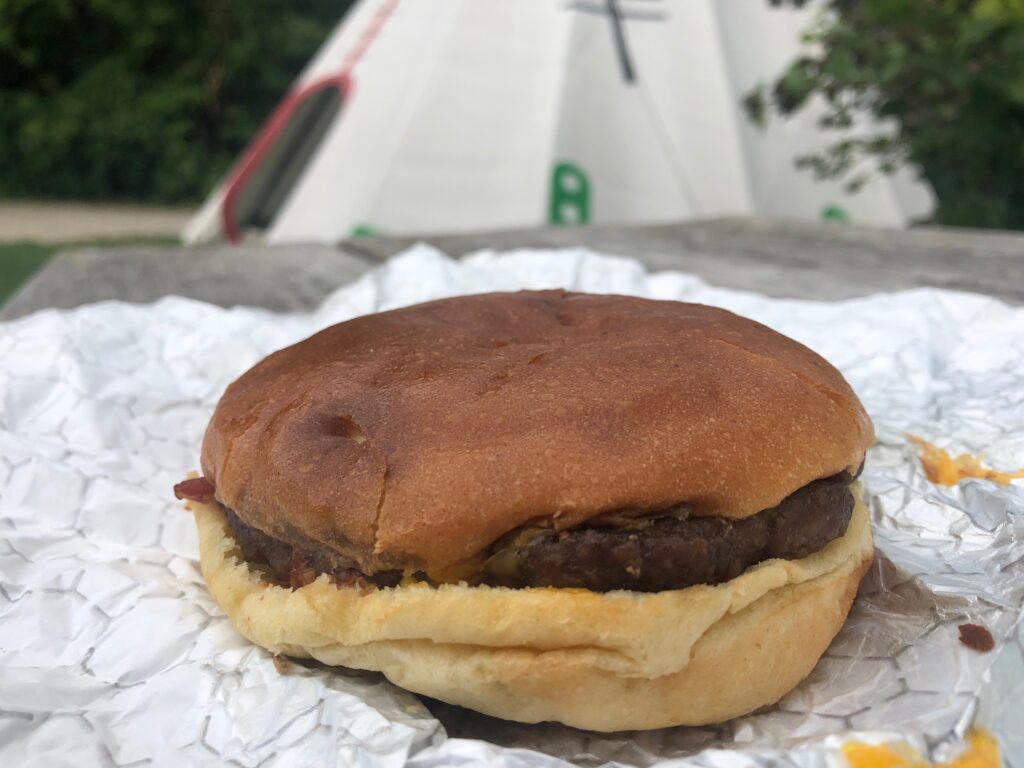 They even make their own sandwiches, hot dogs, and burgers which can be plussed up with a variety of condiments that are on site. We enjoyed a Bacon Cheeseburger, which was quite sizable and pretty darn good by gas station standards, during a visit earlier this week.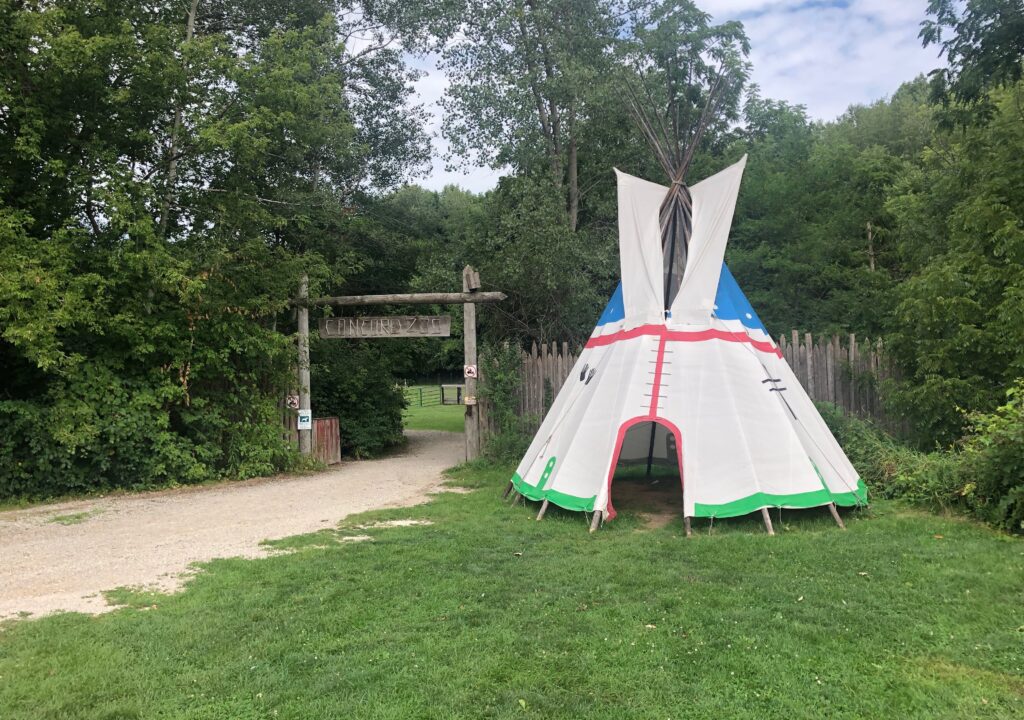 Finally, the thing that undoubtedly sets Concord General Store apart from its convenience store contemporaries more than anything else: Concord Zoo.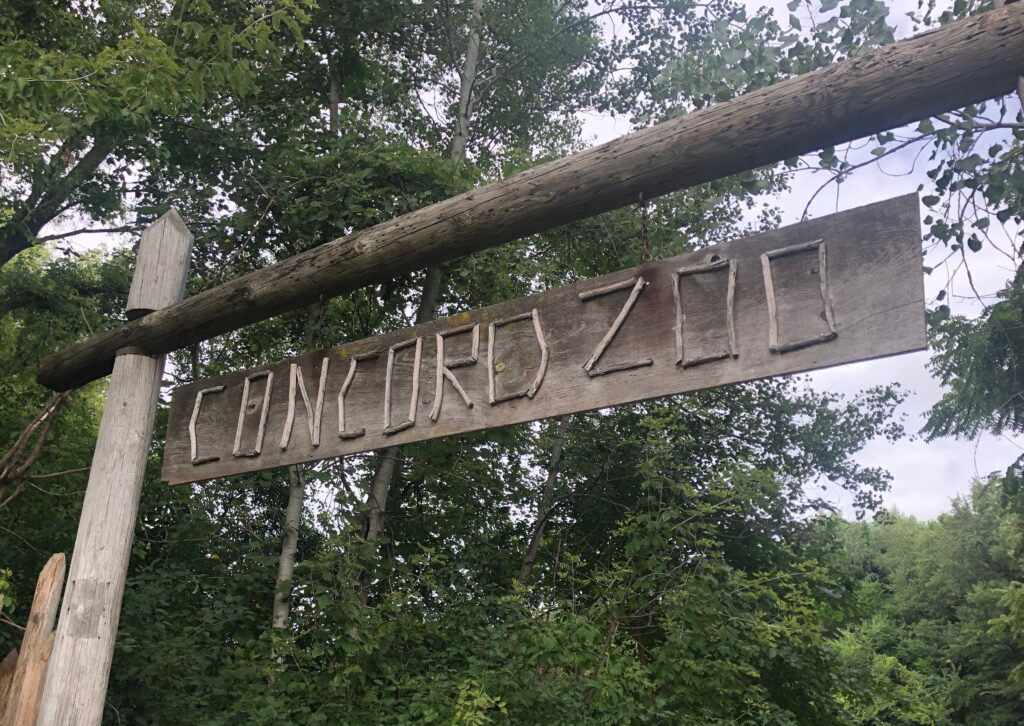 Since 2005, Concord Zoo has been a sanctuary for a wide variety of animals on a surprisingly spacious plot of land beside the General Store.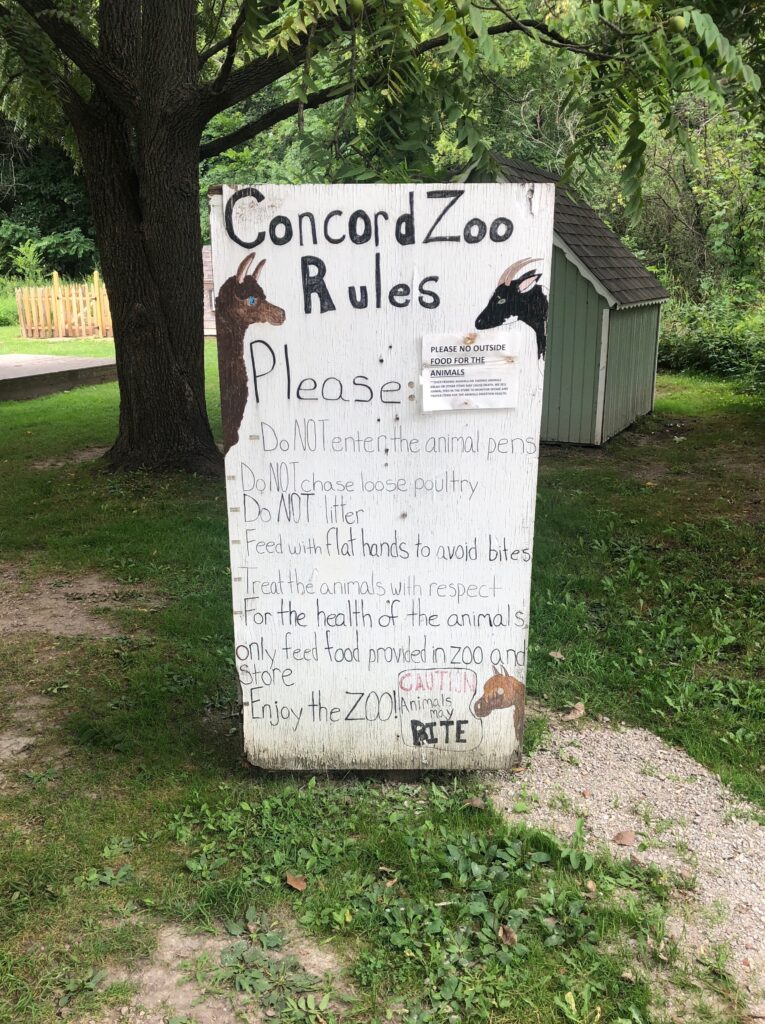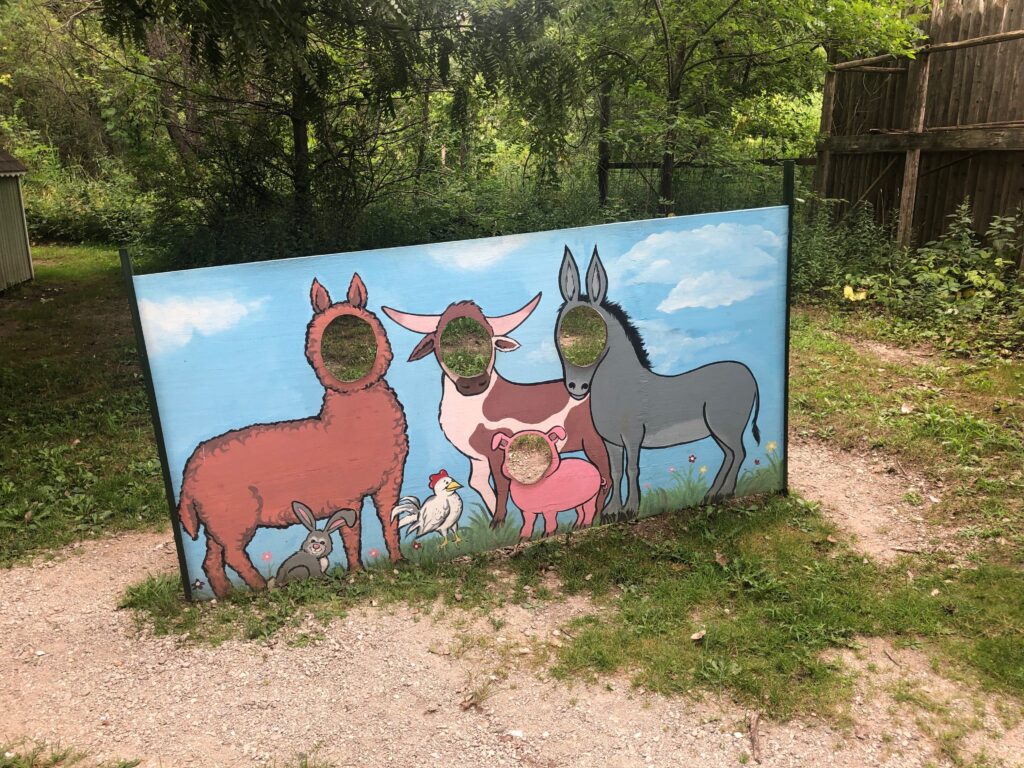 Concord Zoo is free (though donations are accepted and appreciated) and, though we have our own feelings about zoos that don't really have a need to be expressed in this article, it truly appears to be a place where animals have ample space to roam and are well taken care of. Though it should go without saying, one of the rules posted when walking in even reads "Treat the animals with respect."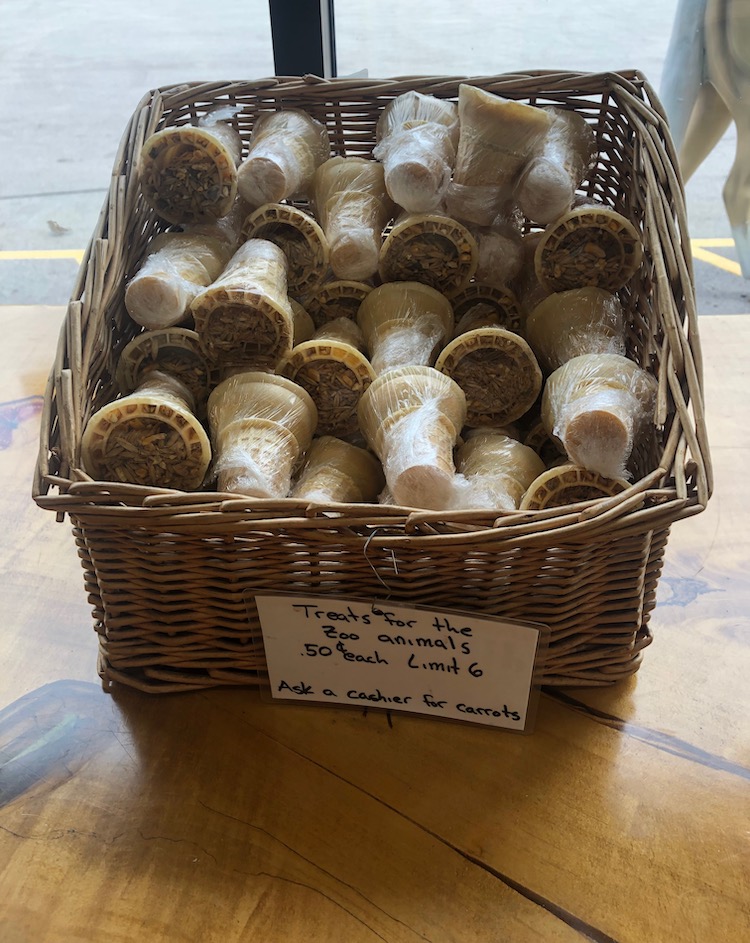 Guests are allowed to feed treats to the animals, but only from the approved items (for sale in the store or carrots provided by cashiers).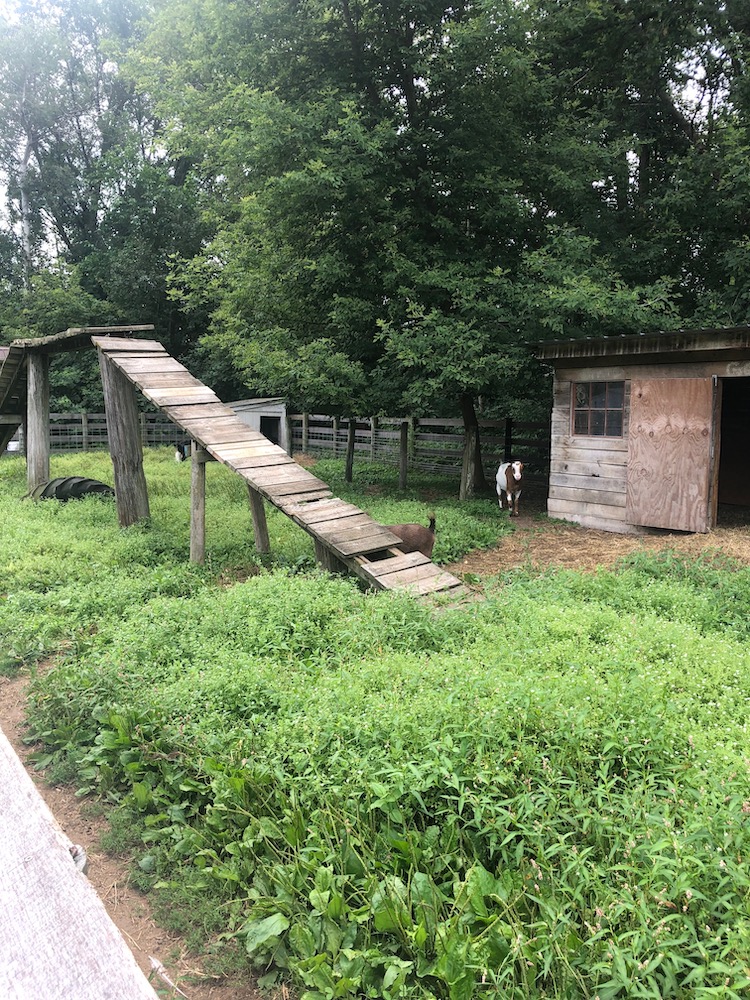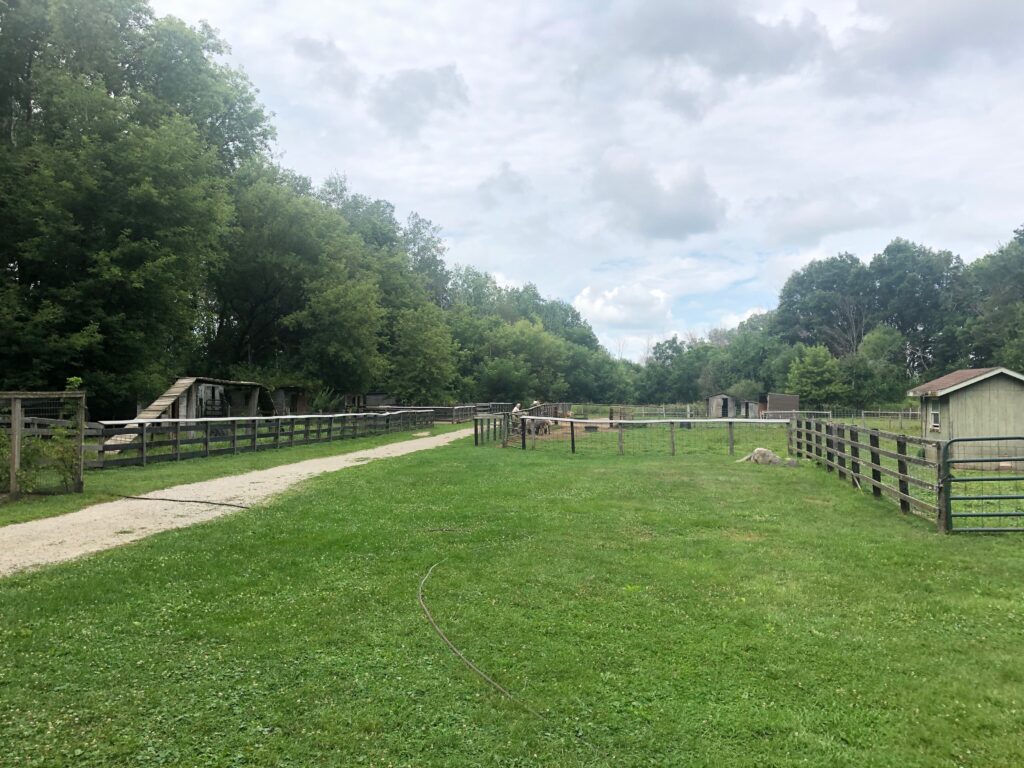 Apart from some alpacas and a peacock we saw freely roaming the grounds, you won't see much in the way of exotic animals at Concord Zoo, but the residents will surely keep the family entertained during a stop. You'll see goats aplenty. We saw cows and pigs (making us instantly regret that bacon cheeseburger we ate before making our way to the zoo).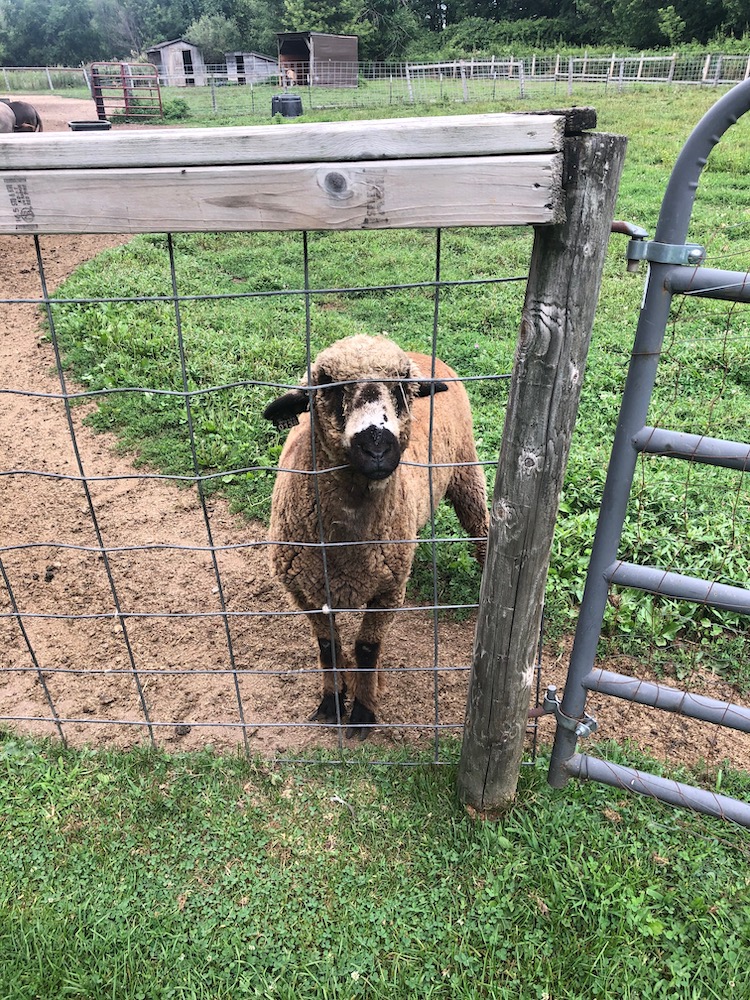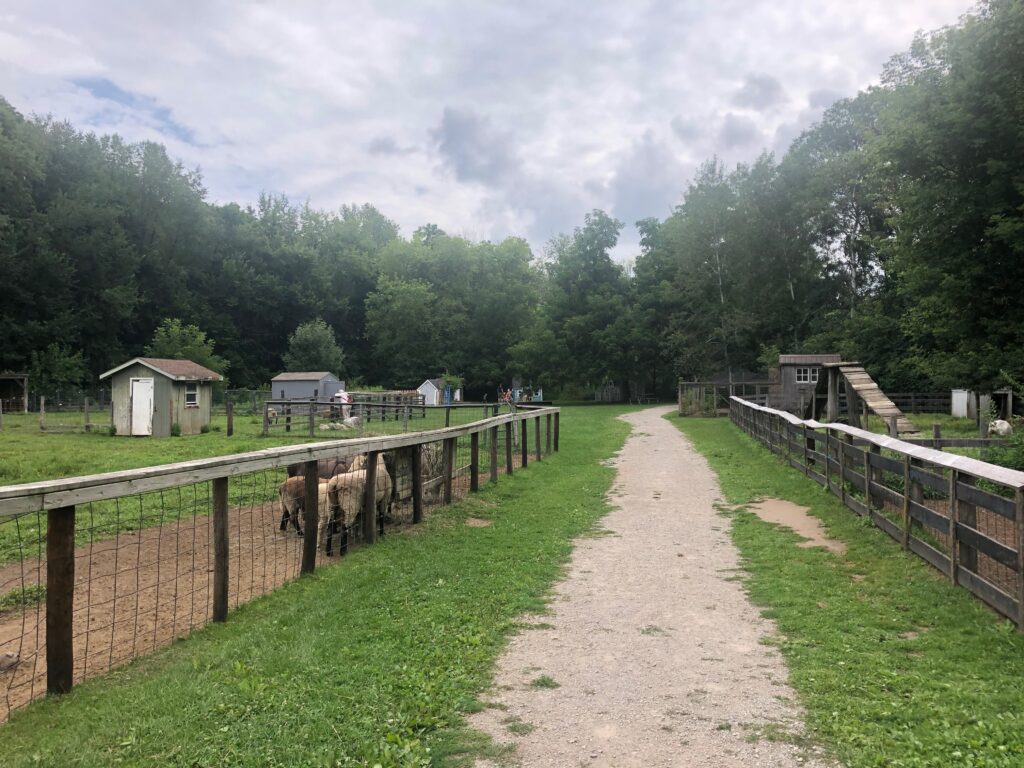 There are sheep, donkeys, miniature horses, chickens, and other creatures that didn't make themselves immediately known during our visit. We shoved $3 into the donation box, satisfied enough with the experience, and hit the road.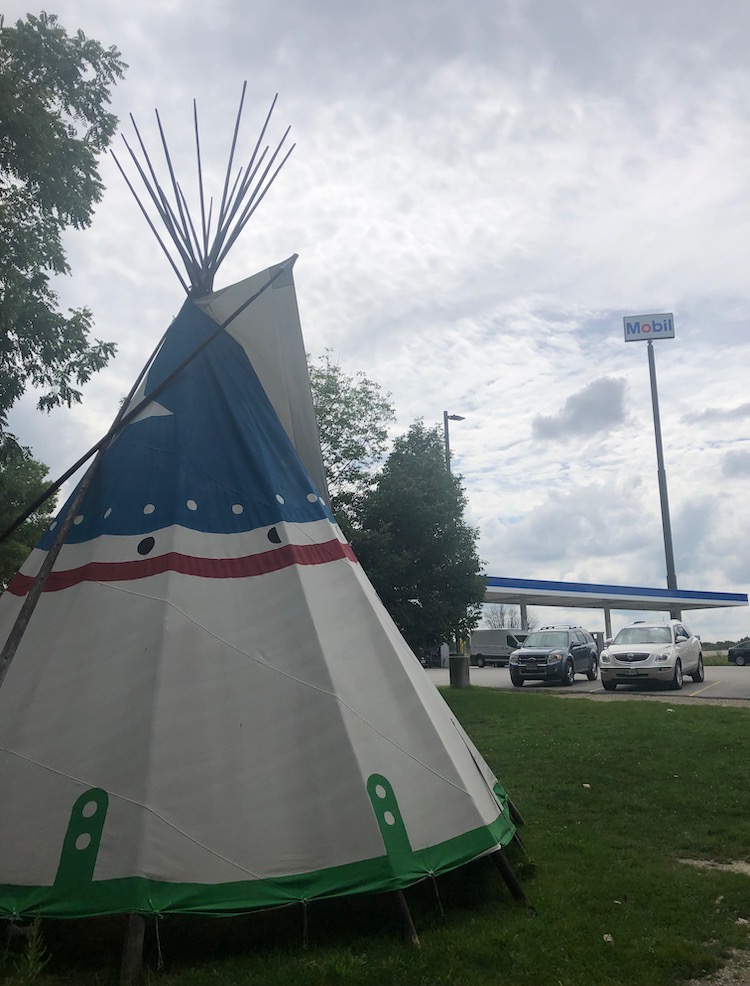 We can just hear some of your cracking your knuckles as your gear up to craft a poignant and totally worthwhile comment like "DUH, IT'S JUST A GAS STATION!" And yeah, Concord General Store is, in fact, a gas station. Yet it's also more than that. This unassuming convenience store situated just outside of Ixonia and almost exactly at the halfway point between Wisconsin's two biggest cities is also a champion of local products, a rural cafe and restaurant, a place where animals can live out their days in relative comfort, and a momentary source for entertainment and relaxation for those who might need "a haven off the highway" on their way to the next destination.