Every now and then, a company or an agency hired to do PR for a company will offer to send us something to try. Sometimes I'll say yes and, if there's a natural fit for our audience, I'll write about it. Other times, there's not a natural fit for our core audience, but I'll still write quick, off-the-cuff reviews of something I was sent in the instance a few readers out there might be interested—even if it has little to do with Milwaukee. This is an example of the latter.
Here's a collection of rapid reviews of stuff that was mailed to Milwaukee Record headquarters between this past spring and now. If you're craving takes on Italian beef, whiskey, knives, beer, near beer, and the latest Duncan Sheik record, you've come to the right place.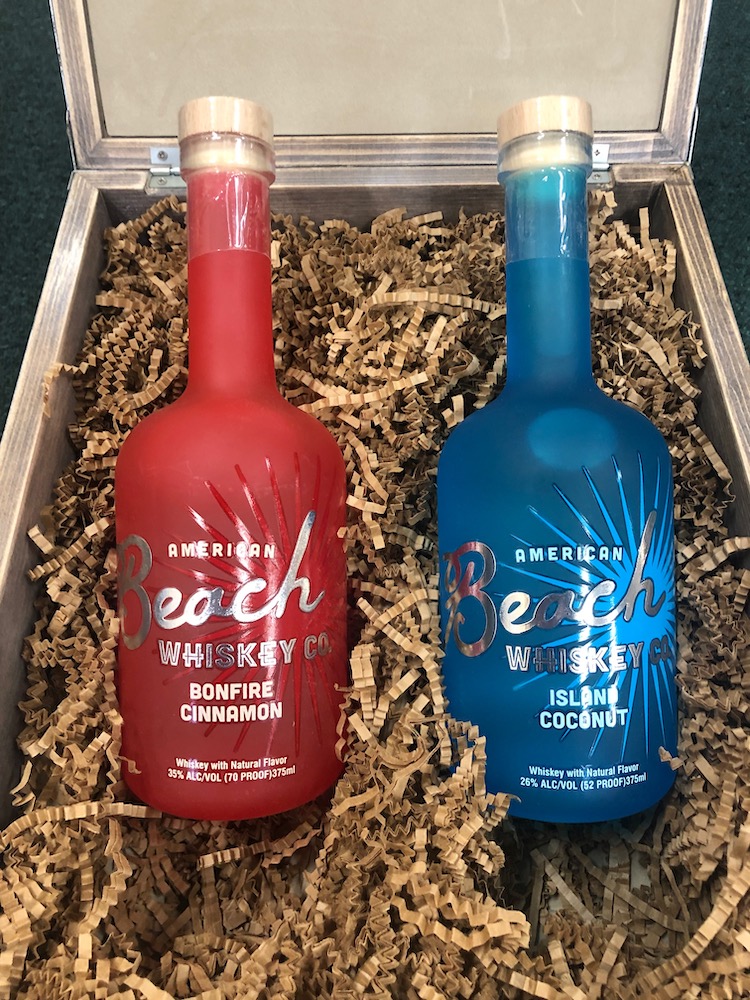 Beach Whiskey
You ever have clear whiskey before? I hadn't until I was sent this swanky wooden box containing two bottles of Beach Whiskey. The lower-proof spirit—which comes in "Bonfire Cinnamon" and "Island Coconut" flavors—isn't exactly something I'd have neat or on the rocks, but some of the cocktails (including the "Beach Brew" pictured below) you can make with it are decent…especially for that person in your life who's not super into the taste of traditional whiskey.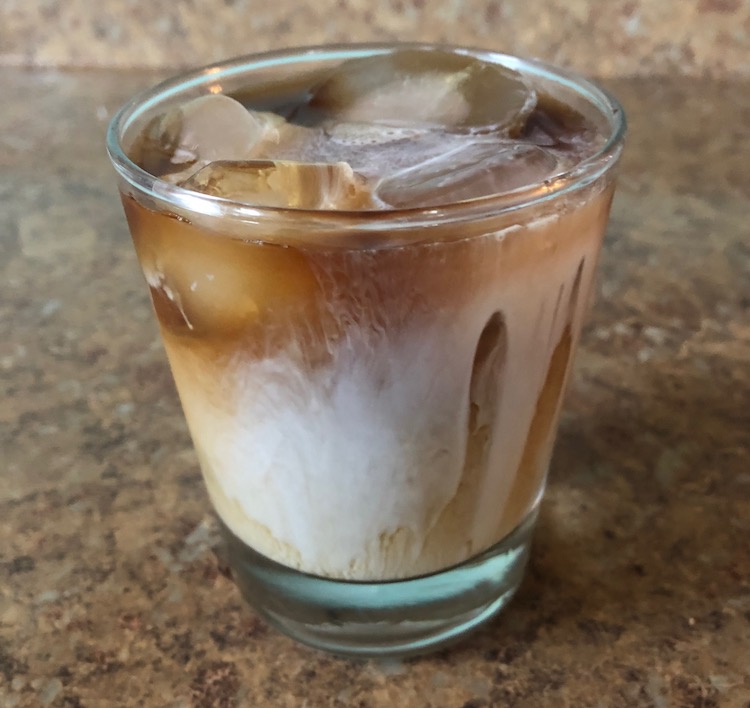 Buona's Chicago Italian Beef Sandwich Kit
Thanks largely to The Bear and, well, the fact they're delicious, Chicago-style Italian Beef Sandwiches are truly having a moment right now. So when a PR firm sent me an email (an email that also referenced The Bear in its header) offering to send me an Italian Beef Sandwich Kit from Buona, I replied with a simple "all day." Just kidding, I said yes and provided my mailing address…but you get the reference, right?
A few days later, I was in possession of a box consisting of a dry-ice preserved bag of beef and gravy, as well as a bag of mini French rolls, and a jar of hot giardiniera.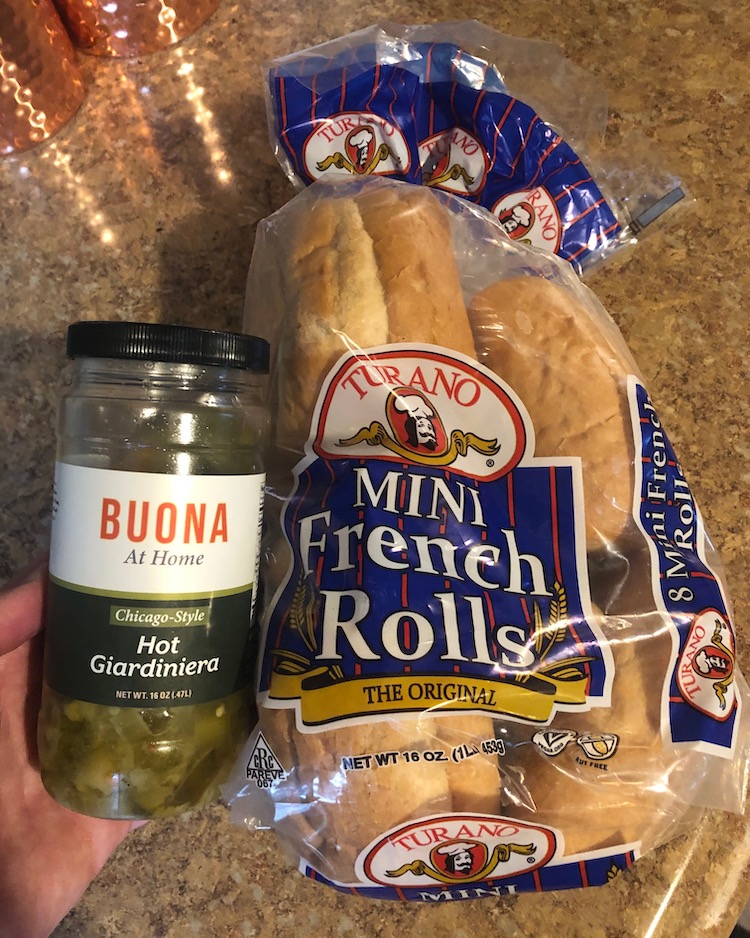 You know that meme where people say "We have ____ at home" and the thing they have at home is significantly worse than the original version? That's not really the case with Buona's Chicago Italian Beef Sandwich Kit. They were fucking awesome! Sure, a freshly-made Italian Beef served to you in the Windy City might be the prime version to enjoy this sandwich, but this at-home version you can make in a pot in less than 10 minutes is great as well. And you don't have to go to Chicago, which is always a bonus.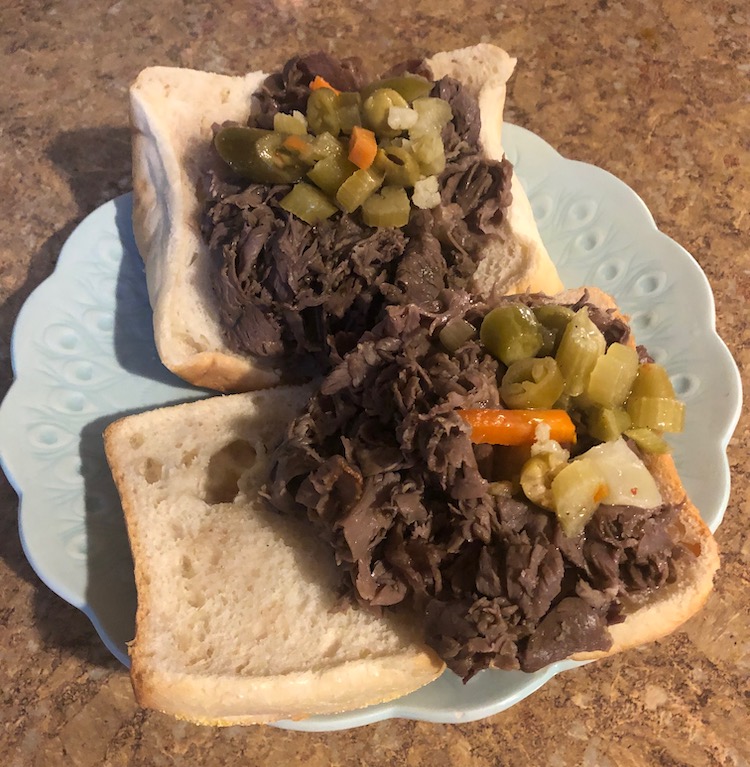 Chicken Cock Whiskey's Island Rooster Rum Barrel Rye
When someone offers to send you a limited release bottle of whiskey from a respected Kentucky distillery that's valued at $200, you say yes. As you can imagine, Chicken Cock Whiskey's Island Rooster Rum Barrel Rye is outstanding. I kind of wish I was better qualified to write about whiskey so I could elaborate, but alas, I am not. It's very good, okay!?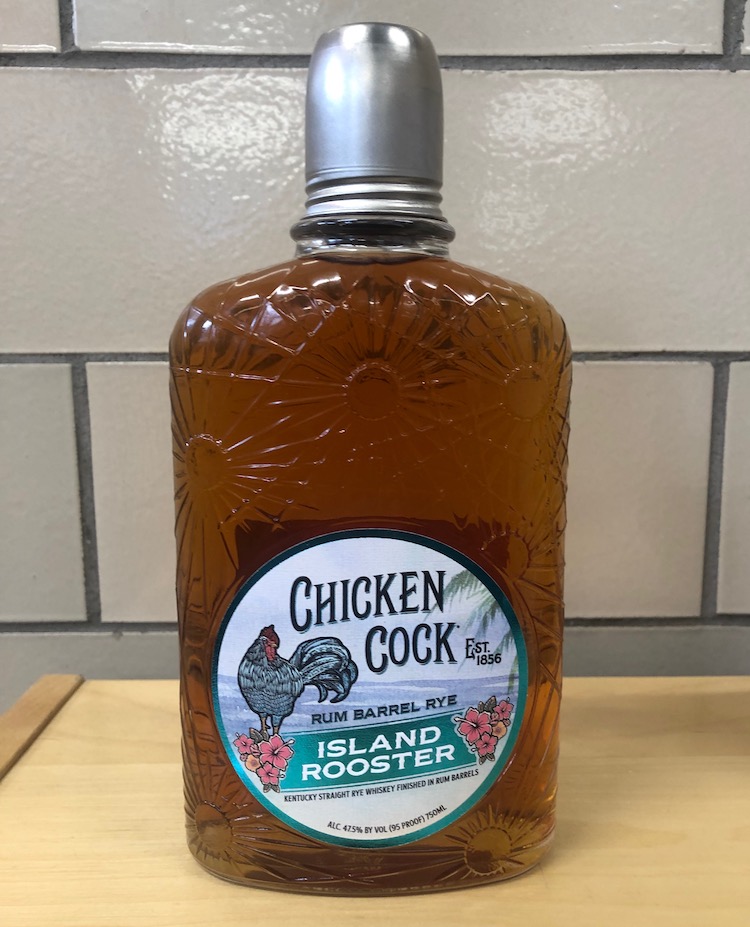 Cutluxe 12″ Slicing Knife
According to the email from Cutluxe, the brand's 12″ Slicing Knife (which currently retails for $44.99) "is ideal for slicing and carving meat, fish, and poultry. This knife features a high-carbon, stainless steel blade and is hand-honed to hold a sharp edge. It's designed to meet all needs of the kitchen, from daily cooking to gourmet meal preparation."
Agreed! When I recently used it to cut things like pork loin, salmon, and a baguette, I found it to be a great slicing knife that's quickly ascended the ladder or my preferred household kitchen knives. Plus is looks pretty damn intimidating!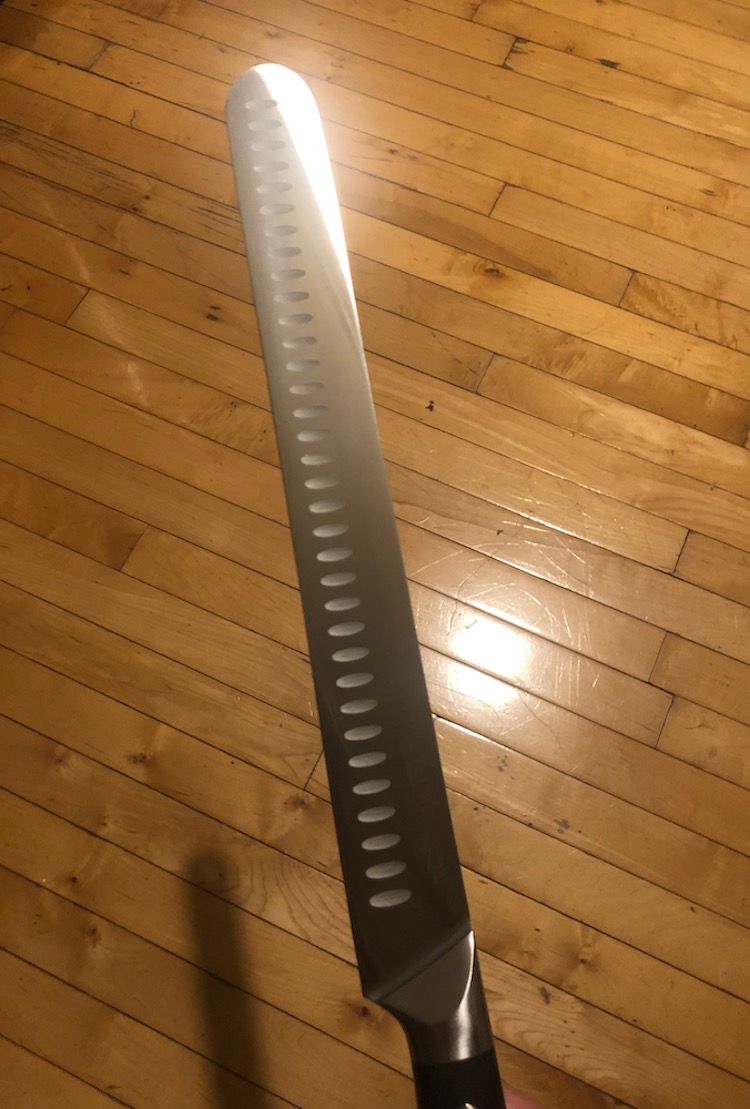 Duncan Sheik, Claptrap
Remember Duncan Sheik? The Grammy- and Tony-winning musician who you probably know best as the guy behind the '90s hit "Barely Breathing" is still at it. Back in August, Sheik put out Claptrap, his ninth studio album that skillfully melds heartfelt lyricism and delicate instrumentation with expansive electronic flourishes. It's no Phantom Moon, but what is? After being sent a CD by his reps and giving it a good 8-10 listens, I find Claptrap to be a rock-solid effort that finds the established singer-songwriter and award-winning Broadway composer capably venturing into exciting and new territory. Start with "There's No Telling" and keep going if you like what you hear.
Gobble Meal Plan
The meal delivery marketplace seems crowded, but apparently there's room for one more in the mix. Gobble has thrown its hat into the ring with its 15-minute dinner kits.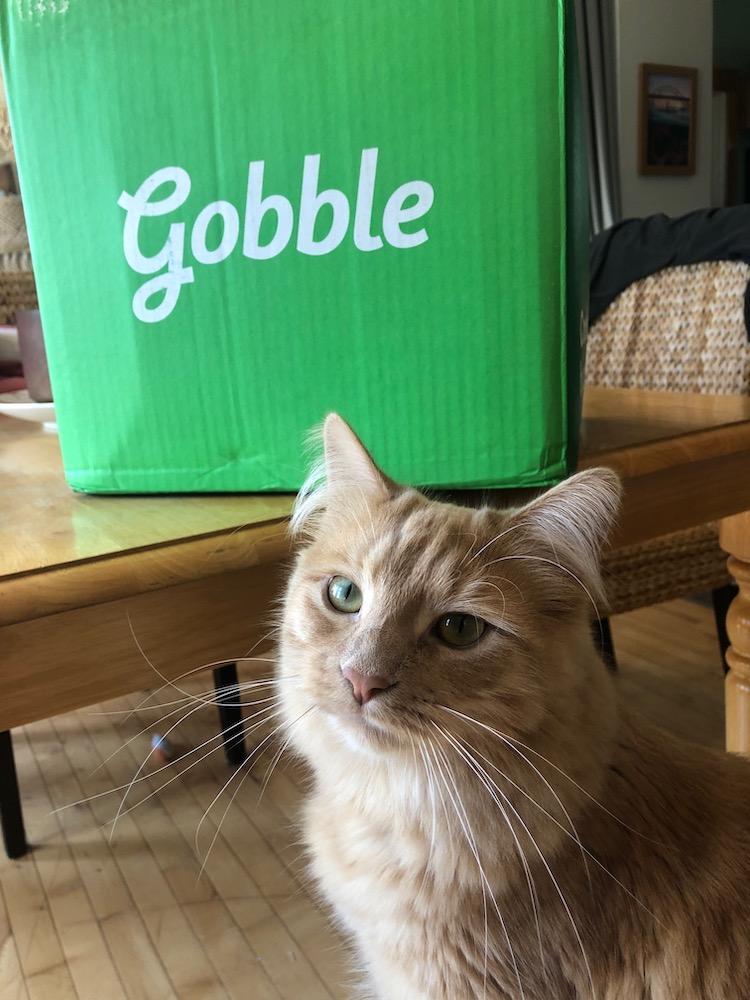 Over the summer, I was sent a Gobble Box (heh) with three meals I selected.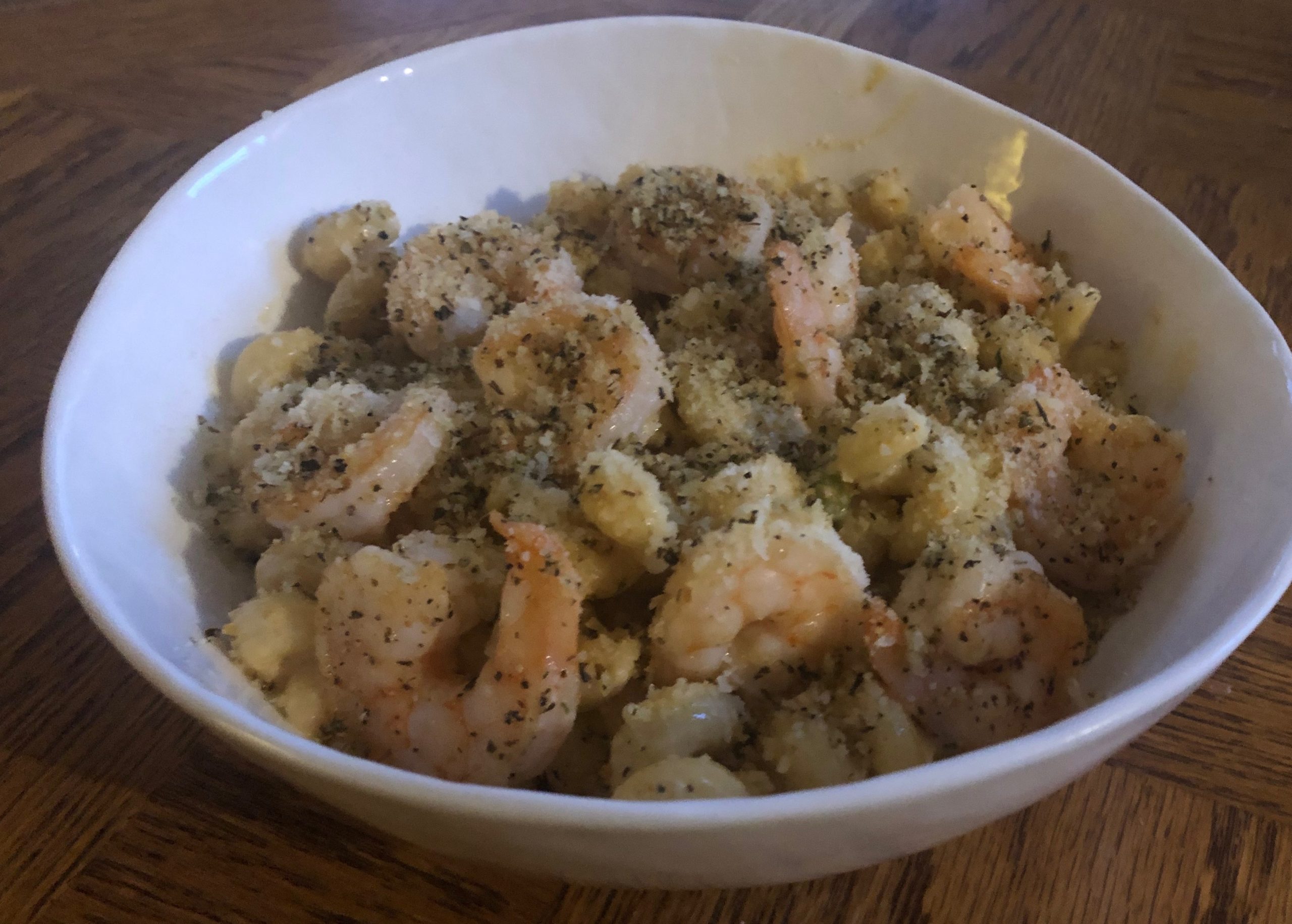 The best of that trio was the Lemon Pepper Shrimp & Cavatappi Pasta with Garlic Pesto. All three meals were fine-to-good and were easy enough to prepare, but unless it's something special like a bag of Italian Beef that can serve upwards of eight people, I think meal delivery boxes in general are expensive, wasteful, and not that much more convenient than making a meal with ingredients you have at home. Call me old fashioned, I guess. If you're a meal delivery kit person though, Gobble is an option.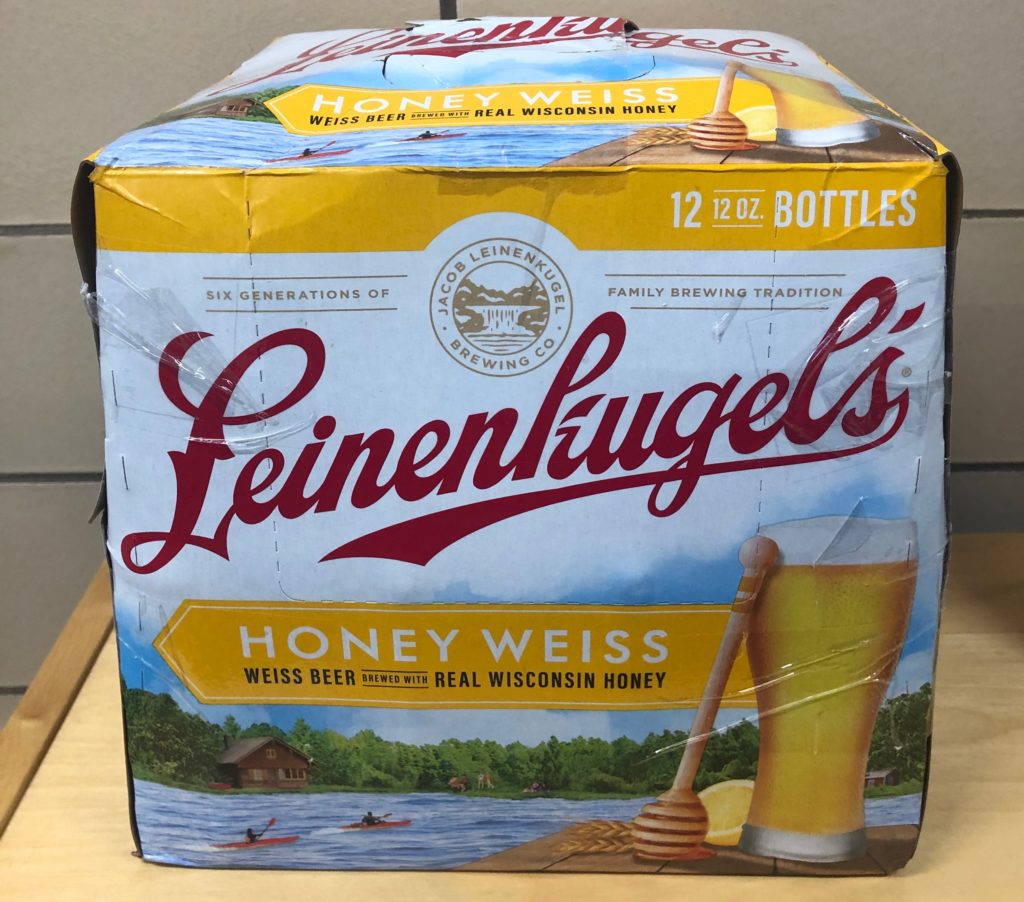 Leinenkugel's Honey Weiss and Oktoberfest
Earlier this year, a PR firm representing Leinenkugel's sent me a "Lodge Pack." Instead of reviewing it myself, I let my 59-year-old suburban Wisconsin mother (who I perceived to be the brewery's target demo to be) review it for me. Whether they were unfazed by that article or, more likely, wholly unaware of it, they offered to send me two more brews to review. Since my mom was unavailable, I took the liberty this time around.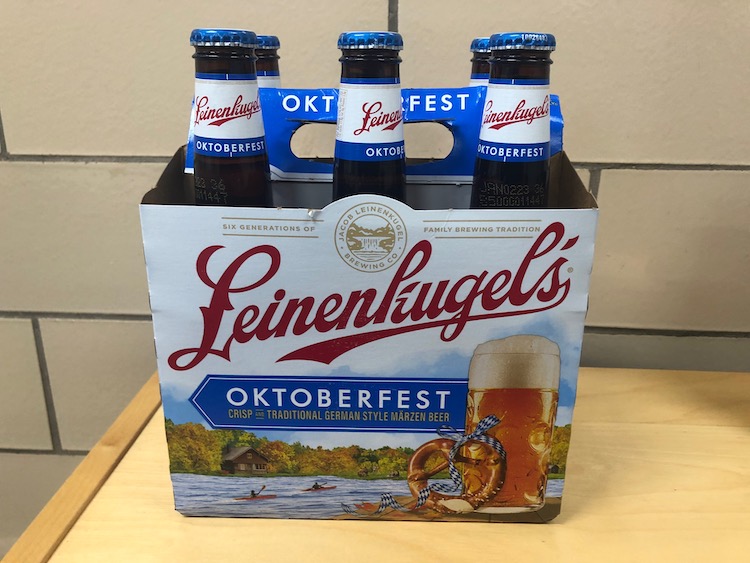 Honey Weiss was actually one of the first beers I bought (or had an older friend buy me) when I started drinking in freshman year of college. Over the last 18-plus years, my tastes have changed and the craft beer market has become far more saturated, which found Honey Weiss getting lost in the shuffle, falling out of favor with me, and ceding its spot in my beer rotation by the time I could legally drink. However, I found my long-overdue revisit of the beer to be a nice reunion. It's nothing special, but a light and simple option I wouldn't turn down if someone handed one to me. On the other hand, I thought the Oktoberfest was a cloying and substandard take compared to the wide variety of Wisconsin-made Oktoberfests available these days. Neither were awful, but I'm mostly just waiting for Leine's legitimately great Chocolate Dunkel to hit shelves again so I can buy that instead.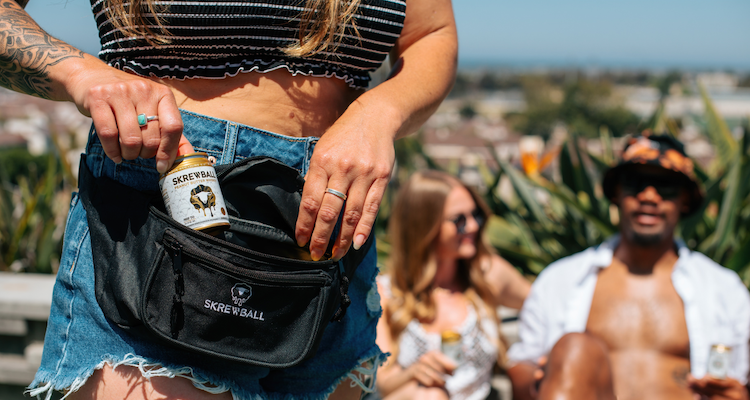 Skrewball Whiskey's 100ml Cans
Back in June, Skrewball—the Cadillac of peanut butter-flavored whiskeys—released its first-to-market 100 ml cans of whiskey. The stylish vessels hold "two servings" (just over two shots) of Skrewball to enjoy "by the pool or at the beach"…or the infinite number of places that are better-suited for people to enjoy peanut butter-flavored whiskey. If you like peanut butter (as I do) and you like whiskey (as I do), you'll probably like Skrewball (as, against all odds, I do). And this is just another way to drink it without having to lug a bottle around with you. That being said, there's no way I'm drinking this stuff at the beach. Instead, I actually mixed a can we were sent with oat milk, some hazelnut syrup, ice, and coffee to make a nice boozy/caffeinated weekend morning treat.
Visitor Beer*
Last but not least, we come to Visitor Beer*. The asterisks after "Beer" is there because this is actually a non-alcoholic beer option. Brewed in Potosi, Wisconsin and headquartered in Chicago, Visitor is a legitimately enjoyable "lightly-hopped lager" that's a worthwhile entrant in the every-expanding N/A beer sector. I took the entire month of August off of alcohol (hold your applause, please!) and the few times I found myself craving a crisp and refreshing beer while at a pool party or at the beach, lounging on my balcony, or grilling, I reached for a Visitor. I even had one with my fish fry at Company Brewing, one of the places it can be found in and around Milwaukee. Other area spots to get Visitor include Classic Slice, Bavette, and Burnhearts. With "Dry January" on the horizon, Visitor is definitely a great (and at least semi-local) brand to consider stocking in your fridge.