More than a decade ago, a group of friends realized Milwaukee's 414 area code had a striking resemblance to the numerals in April 14 (or 4/14) and decided to turn that coincidence into a full-blown local holiday. Since its unlikely outset, Milwaukee Day has resulted in an official mayoral proclamation, a ceremonial first pitch before a Brewers game, an abundance of civic-centered specials offered by area businesses, a wide-reaching hashtag, a cameo on 'Jeopardy!,' and a holiday-themed beer.
The holiday has also become a day to celebrate local music, the wealth of music and comedy venues, and the creative spirit that helps make Milwaukee a special place to call home. To help you celebrate Friday's Milwaukee Day festivities to the best of your ability, Milwaukee Record has rounded up a ton of events, specials, and more that will make the latest civic celebration one for the ages.
Milwaukee Day Events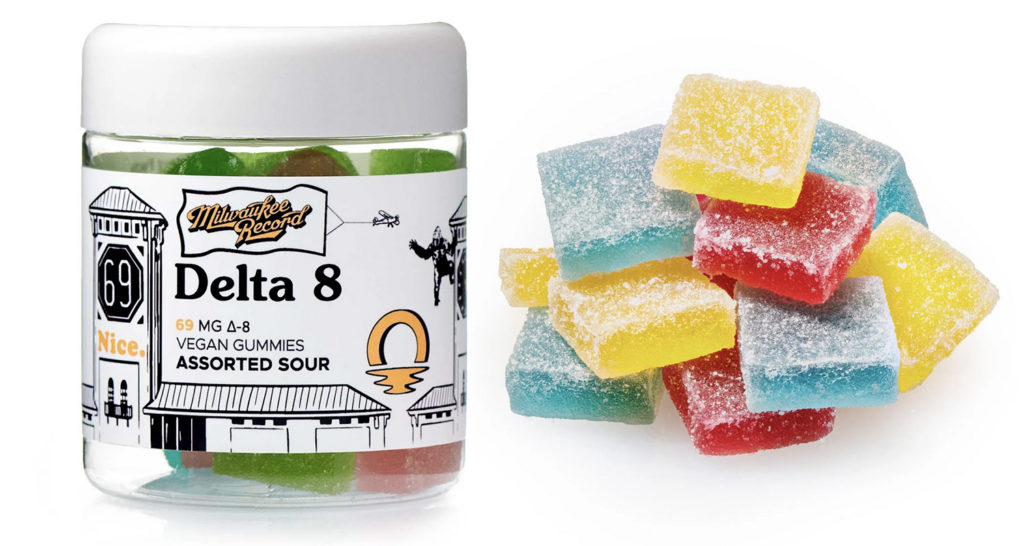 Milwaukee Record "Gummy Release Show" with Ladybird (solo) @ Kind Oasis
Yep! Milwaukee Record now has its very own Delta 8 gummies. These…nice 69 milligram assorted sour edibles are produced and sold by Kind Oasis, a local CBD, hemp, and Delta 8 and Delta 9 retailer located on Milwaukee's East Side. Though they're available now, we'll also be hosting a "Gummy Release Event" at Kind Oasis on Friday, April 14, which will feature a solo performance by Ladybird, a local playlist curated by Milwaukee Record, refreshments, and more. The event runs from 4-7 p.m. and is free to attend. Nice.
Hari Kondabolu @ The Laughing Tap
Comedian Hari Kondabolu has amassed an impressive reel of TV appearances, has released some chart-topping albums, and has been called "one of the most exciting political comics in stand-up today" by the New York Times. In late 2017, Kondabolu became a household name and changed the way we watch television (for the better), when TruTV released his Simpsons-centered documentary, The Problem With Apu. Beyond his socially impactful documentary and his work as the co-host of Netflix's Snack Vs. Chef, he's one hell of a comic. Kondabolu returns to town April 13-15 for five performances at The Laughing Tap, including two shows on April 14.
Resurrectionists (record release) + Credentials, Spidora @ Promises
Promises will be celebrating its first Milwaukee Day in grand fashion. The new-ish Walker's Point bar will be the site of a release show by Resurrectionists, who will be releasing their Now That We Are All Ghosts album into the world. They'll be joined on this bill by Credentials and Spidora.
Pay The Devil (record release) + Henry from S.S. Web, Wylie Jakobs (record release) @ Linneman's Riverwest Inn
Speaking of local release shows happening on April 14, Linneman's will be the location of two area album release shows this Milwaukee Day. Wylie Jakobs will perform songs off his new Seven Days record before Pay The Devil plays material from its new album, Turn To Gold. Between those performances, Henry of S.S. Web notoriety will perform as well.
Milwaukee Day 2023 @ The Cooperage
The fine folks at Breaking & Entering and The Cooperage will be celebrating Milwaukee Day by showcasing the city's abundance and variety of homegrown musical talent. Their Milwaukee Day 2023 event features performances by the likes of Tigera, Twan Mack, B.J. Seidel, and RealityTV. There will also be music curated by DJ Dripsweat and live art by Non-Pop.
414 Day @ Cactus Club
Keeping with the stacked multi-genre local show theme, Cactus Club will bring the Spider Creek music collective to its stage, along with Social Caterpillar, Darylanne, Pulpa de Guayaba, and a secret opener.
414 Day/Latin Night @ Company Brewing
This year's Milwaukee Day doubles as Latin Night at Company Brewing. From 10 p.m. to close, the Riverwest Brewery will be alive with music from Los Mitoteros and Tlalok & Friends.
414 Milwaukee Day Flight Night @ Indeed Brewing Company
Indeed Brewing Company might've started in Minneapolis, but it has quickly made itself at home in Milwaukee as well with its Walker's Point taproom. They'll celebrate April 14 with a "414 Milwaukee Day Flight Night," which will find the brewery offering four unique small batch infusions of its Hello, Milwaukee beer, as well as some brand new Hello, Milwaukee swag.
Third Space Brewing
Another amazing local brewery that's getting in on the Milwaukee Day festivities is Third Space Brewing, who will release two beers on Friday. The Executive is a hazy triple IPA that clocks in at a sturdy 10% ABV. Not to be outdone, Third Space's Triple Lindy is a triple West Coast style IPA that's a whopping 11% ABV.
Gather By The Waters @ Beulah Brinton House
David HB Drake will present his Milwaukee history program, "Gather by the Waters: The life, times and music of the people who came here," for Milwaukee Day at 7 p.m. A free will donation to benefit the Bay View Historical Society is requested at the door.
Milwaukee Record presents 'MacGruber' @ Times Cinema
Okay, so MacGruber actually has nothing to do with Milwaukee, but it's awesome and we're showing it at Times Cinema as part of our ongoing "April Powers" film series. Go see it between April 14 and April 20. Don't make us beg you.
414 Day @ Elwood's Liquor & Tap
Elwood's 414 Day event has a lot of different elements. Instead of listing everything for you, we invite you to check out this poster.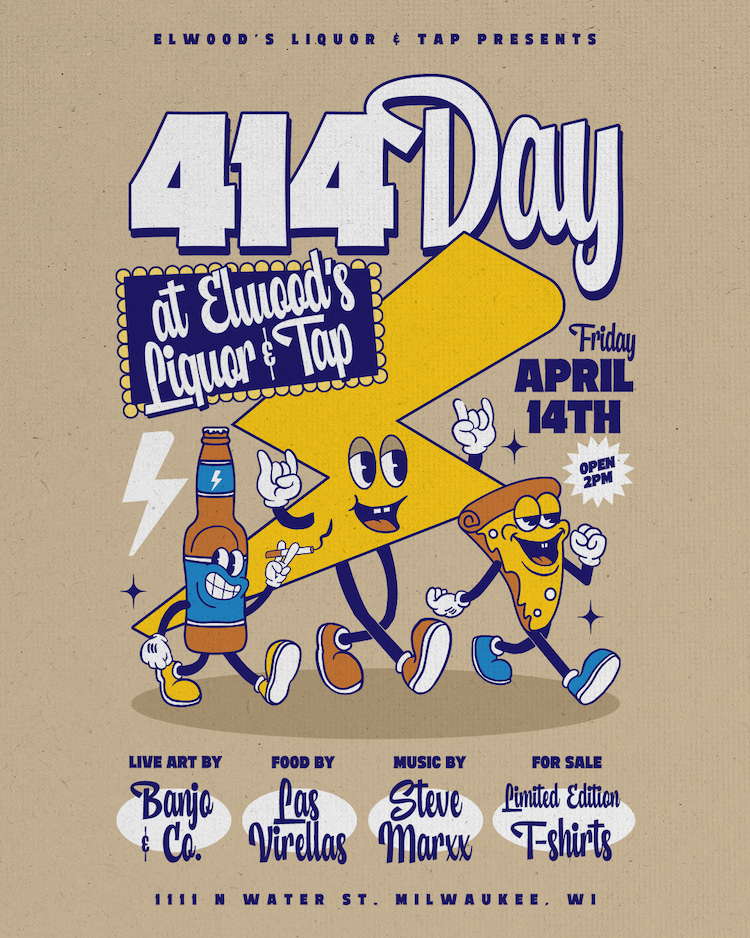 Milwaukee Day Deals
Bars & Rec
This Milwaukee Day, Bars & Rec will offer special $4.14 prices at its Amped private karaoke lounge, its NorthSouth Club shuffleboard operation, its AXE MKE axe throwing business, and its 9 Below mini golf course.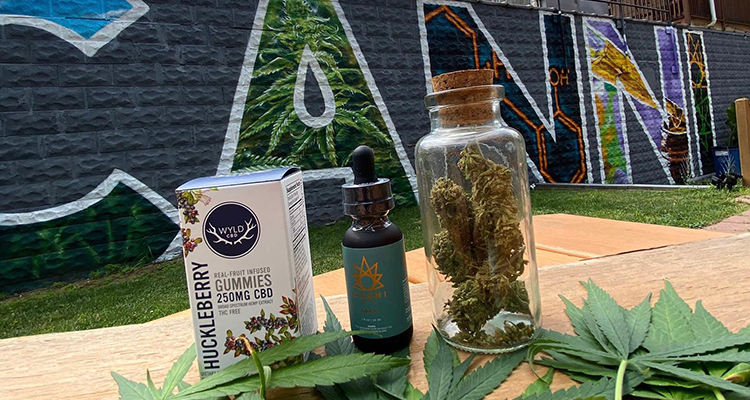 Canni Hemp
Get 25% off Canni products, a free plant with purchase (while supplies last), and free samples on April 14. This offer is valid for in-store purchases only.
Central Standard
The Milwaukee craft distillery will offer everyone (ages 21 and up, obviously) a free brandy old fashioned made with its North Wisconsin brandy during a "414 Day Happy Hour" that runs from 4:14 p.m. to 5:30 p.m. this Friday.
Harley-Davidson Museum
This April 14, Harley-Davidson Museum is offering discounted admission of just $4.14 (for tickets purchased online in advance). OnMilwaukee will also be on-site at the museum's attached MOTOR bar and restaurant to give out Wisconsin State Fair tickets and koozies (while supplies last), free Lakefront beer (while supplies last), and give 4:14 p.m. toast to the city.
Historic Milwaukee
All neighborhood posters are $4.14 both online and at the Historic Milwaukee store April 14 and April 15. Customers can also save $4.14 on the combo poster with all of the posters (normally $20, on sale for $15.86). In-person purchases of $100 or more come with a free copy of John Gurda's City Of Neighborhoods book.
The Lost Whale
Friday from 5 p.m. to midnight, The Lost Whale will offer an all-night happy hour, with select drinks priced $4.14.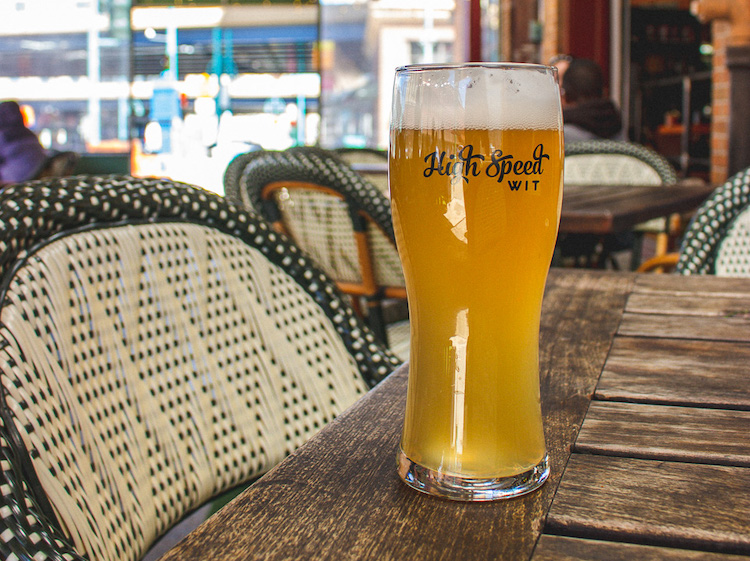 Lowlands Group
Lowlands Group (the restaurant group behind Cafe Hollander, Cafe Benelux, Centraal Grand Café & Tappery, and the like) is celebrating 414 Day by offering its High Speed Wit bier for only $4.14 all Friday long.
Milwaukee Admirals / Summerfest
April 14 is officially "Summerfest Night" at UW-Milwaukee Panther Arena. In celebration of Milwaukee Day and Summerfest's 55th anniversary, all fans who attend that night's Milwaukee Admirals game will get a free general admission ticket to this year's Summerfest. Attendees can also enjoy a post-game performance by Stone Temple Pilots.
Potawatomi Hotel & Casino
Free "414 Day" T-shirts will be given out at the casino's Bar 360 from 12-6 p.m. on Friday.
The Recombobulation Area
Not to be confused with those iconic signs at General Mitchell International Airport, "The Recombobulation Area" is also the name of Dan Shafer's brilliant, indispensable Milwaukee political opinion column on Substack. If you're not already doing so, you should subscribe. Subscriptions will be available for a 41.4% discount on Milwaukee Day.
Sprecher Brewery
Sprecher will be getting in on the Milwaukee Day fun by offering $4 off brewery tours on April 14 and selling its limited edition 414 Root Beer.
Urban Harvest Brewing Company
Urban Harvest in Walker's Point will offer $4 pints of 414 Golden Ale (the first beer they ever released) and $4 off four-packs.
UW Credit Union
Stop by any of UW Credit Union's 10 Milwaukee-area branches the morning of April 14 to get a free 12-ounce bag of fair trade, organic Colectivo Coffee (ground, medium roast) while supplies last!
Milwaukee Record
Now through April 14, customers can save $4.14 ON ALL MILWAUKEE RECORD SHOP ITEMS by using the MR414 discount code at checkout. This discount—offered in honor of our ninth anniversary (April 7) and Milwaukee Day—applies to EVERY ITEM in an order. There is no minimum purchase requirement and no limit on the number of times the code can be used. Tell your friends! The offer ends at 11:59 p.m. CST on Friday, April 14.