The "25 Facts" series features people, places, and stuff that make Milwaukee great. These articles are meant just for fun and we have nothing but love for everyone included. Brought to you by Great Lakes Distillery.
We're all world class athletes here at Milwaukee Record, but that doesn't mean we can't appreciate the achievements of others. Milwaukeeans (by birth or by transplant) have made all kinds of amazing contributions to the world of sports, and in other areas, as well. But nobody can be incredible all the time, right?
For this month's list, we decided to focus on fairly useless facts about a few of the big-time Milwaukee men and women of sport, but mostly Christian Yelich. There's a lot of Yeli this month. Too much, if we're being totally honest, but we did manage to break off and explore some other local athletes—along with TV, movies, nickels, and even canned fish. Dig in and Go Brewers!
1. Milwaukee natives Arike Ogunbowale and Josh Hoppert played basketball for the same grade school.
Ogunbowale went on to become a star player at the University Of Notre Dame, leading her team to a national title in 2018. Also in 2018, she was named the NCAA Tournament's Most Outstanding Player, as well as the Female Athlete Of The Year in the Atlantic Coast Conference, and she was asked to be a contestant on Dancing With The Stars. She was selected fifth overall by the Dallas Wings in the 2019 WNBA Draft and recently earned a place on the 2019 WNBA All-Rookie Team.
Hoppert went on to attend the University Of Wisconsin, where he visited the nearby campus gym exactly once during his entire college career and it was to return a set of keys to a friend who was playing volleyball. During that visit, he was covered in chicken enchiladas that a friend had spilled on him the night before. He now writes articles like this one for Milwaukee Record.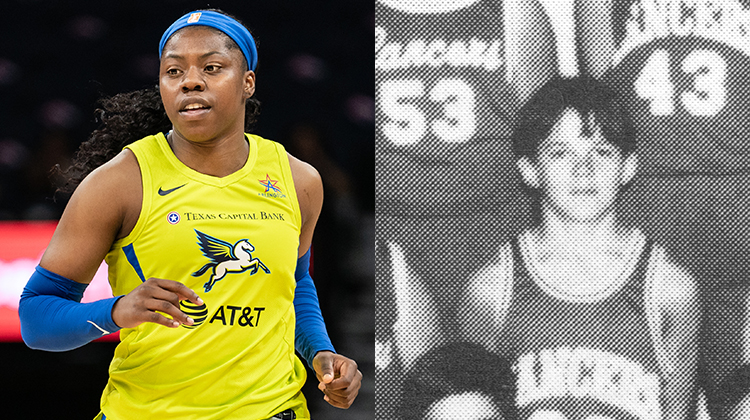 2. The indie rock band What Made Milwaukee Famous is from Austin, Texas.
3. "The beer that made Milwaukee famous" is Schlitz. Their slogan, "When you're out of Schlitz, you're out of beer" contains all the letters of the alphabet except for a, d, g, j, k, m, p, q, v, and x.
4. Mental Floss' "25 Things You Should Know About Milwaukee," ranked by word count:
1. #2
T2. #7
T2. #12
4. #10
5. #17
6. #20
7. #25
8. #19
9. #4
10. #21
11. #15
12. #14
13. #11
T14. #3
T14. #23
16. #5
17. #16
18. #18
19. #1
T20. #6
T20. #22
T22. #8
T22. #24
24. #13
25. #9
5. Charles Radtke's "Contained" exhibit appeared at the Milwaukee Art Museum from April 19 through August 25, 2019. Charlie Radtke designed the logo for Sprecher Brewing, whose gourmet soda is available at Café Calatrava at the Milwaukee Art Museum.
6. If you're interested in meeting Milwaukee's numerical neighbors, the area code 413 is in western Massachusetts, 415 is in San Francisco, 441 is in Bermuda, and 144 doesn't exist.
7. Milwaukee Brewer Christian Yelich weighs approximately 195 pounds. A World Series trophy weighs about 30 pounds. So, one could say that one Christian Yelich equals six to seven World Series trophies. Just saying!
8. Christian Yelich also weighs about the same as 17,690 nickels.
9. When Christian Yelich broke his kneecap on September 10, 2019, he was 27 years and 280 days old. He survived the injury and will come back as strong as ever, but if he somehow hadn't survived that foul ball off the knee, this is where would've fit in among the more prominent members of the 27 Club:
Kurt Cobain – 27 years, 44 days
Robert Johnson – 27 years, 100 days
Brian Jones – 27 years, 125 days
Jim Morrison – 27 years, 207 days
Jean-Michel Basquiat – 27 years, 234 days
Janis Joplin – 27 years, 258 days
Christian Yelich – 27 years, 280 days (Definitely not dead.)
Jimi Hendrix – 27 years, 295 days
Amy Winehouse – 27 years, 312 days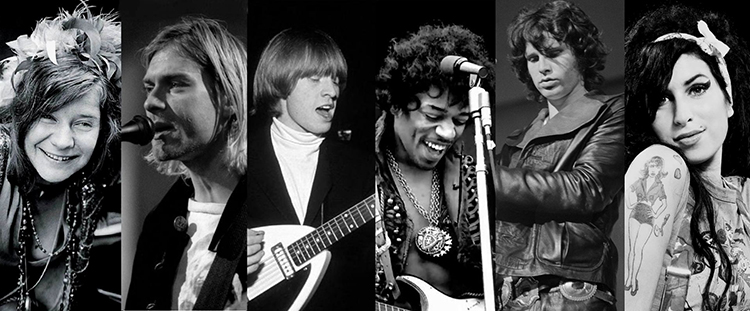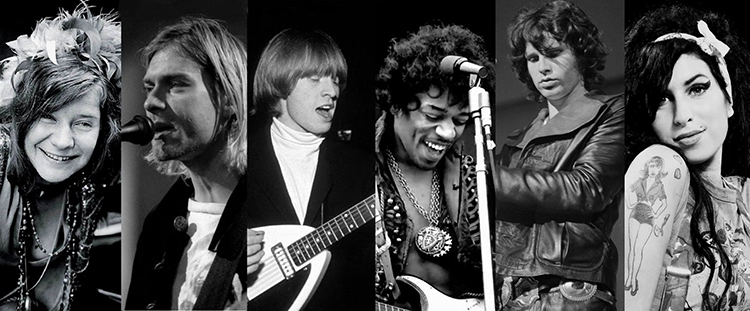 10. Christian Yelich is very much alive, okay? Relax.
On December 5, 2019, he will turn 28 years old.
On that same day, Saint West (son of Kanye West and Kim Kardashian) will turn eight.
11. We don't know what Christian Yelich weighed at birth, but Saint West weighed 8 pounds, 1 ounce.
About his own birth, Bob Uecker said in a 2003 speech:
"I remember it being very cold. It was January. I didn't weigh very much. I think the birth certificate said something like 10 ounces. I was very small. And I remember the coldness on my back from the asphalt. And I was immediately wrapped in swaddling clothes and put in the back of a '37 Chevy without a heater. And that was the start of this Cinderella story that you are hearing today."
Milwaukee Record's Josh Hoppert weighed 11 pounds, 10 ounces at birth.
12. Vincent Van Patten was a child actor, a professional tennis player, and the son of Dick Van Patten—who played King Roland in Spaceballs. He was also the face of Potawatomi Bingo Casino (now Potawatomi Hotel & Casino) for about 12 years. In 1979, he appeared in Rock & Roll High School, which was co-written by Milwaukee native Joseph McBride. That same year, he won the Association Of Tennis Professionals Newcomer Of The Year Award.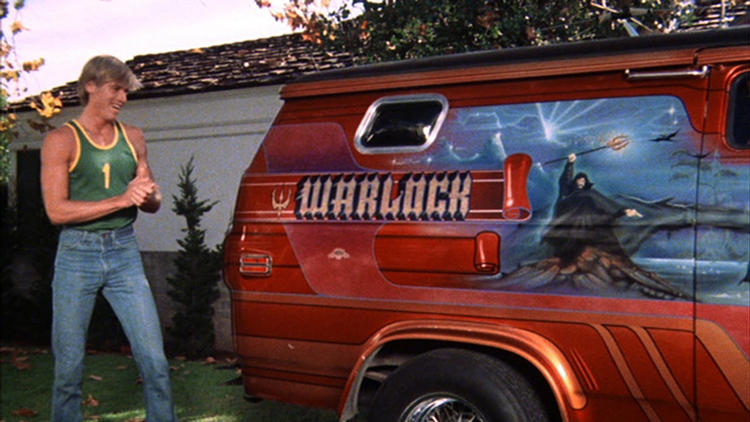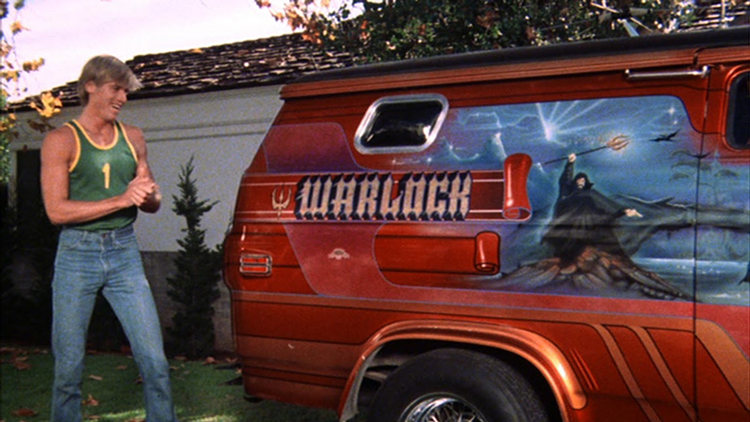 13. Cousins Bill Specht and James Sheppard opened the very first Cousins Subs location on 60th Street and Silver Spring Drive in 1972. The distance from that original location to their corporate headquarters in Menomonee Falls is just over 51,500 Cousins 7.5-inch Turkey Breast sandwiches. No onion and add oregano, please.
14. NASCAR legend Alan Kulwicki attended Pius XI High School in Milwaukee. (XI is Roman numeral for eleven, in case you were wondering.) He went on to study at the University Of Wisconsin-Milwaukee, receiving his Bachelor Of Science degree in mechanical engineering in 1977. Then, approximately XI years later, he celebrated his first ever Winston Cup victory on November 6, 1988 by taking a victory lap around Phoenix International Raceway in the wrong (clockwise) direction.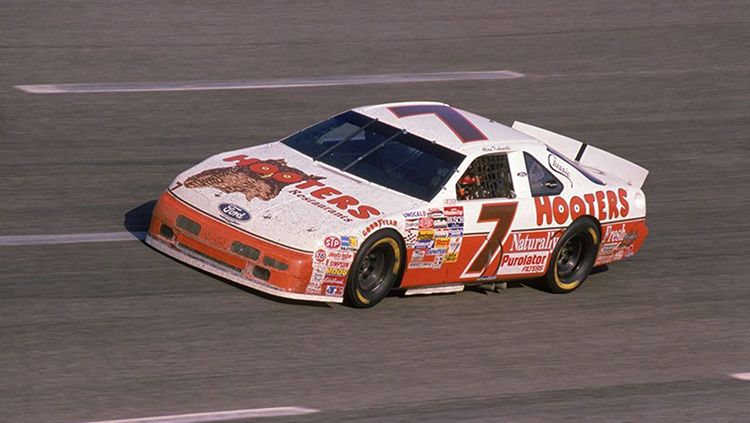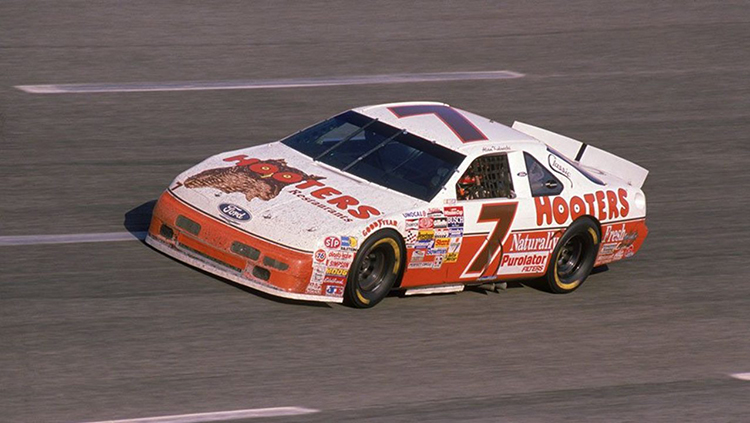 15. Comedian and television personality Frank Caliendo also graduated from UW-Milwaukee. Caliendo was born on January 19, 1974, making him exactly 10 years older than Indian racecar driver and television personality, Karun Chandhok.
16. Christian Yelich's weight is also equal to approximately 609 baseballs or just over 1/47 of that big bronze statue in front of City Hall.
17. Comedic actors Chris Farley, Danny Pudi, and Don Ameche all attended Marquette University.
Farley (Dirty Work) and Pudi (Community) both appeared in projects alongside Chevy Chase.
Farley (Tommy Boy) and Ameche (Trading Places) both appeared in projects alongside Dan Aykroyd.
Ameche's final movie was Corrina, Corrina, which also starred Ray Liotta.
Ray Liotta didn't appear in Community with Pudi, but Milwaukee native Dan Harmon did seriously consider him for a role on the show.
18. Chairman Hensberg is an anagram for Ma Baensch Herring.
19. The Milwaukee Mile (which is actually in West Allis) is the oldest continuously operating auto racing facility in the world, and it also hosted the Green Bay Packers' 27-0 win over the New York Giants in the 1939 NFL World Championship Game. In that game, two different Packers threw touchdown passes, two different Packers kicked extra points, and two different Packers punted.
20. During the 1992-93 Milwaukee Bucks season, Fred Roberts' three-point shot percentage was 0.414, because Milwaukee. He was only 12-for-29, but still.
21. During the 1992-93 Milwaukee Bucks season, Brad Lohaus and Blue Edwards shot a combined 0.363 from the three-point arc before taking their talents to NBA Jam.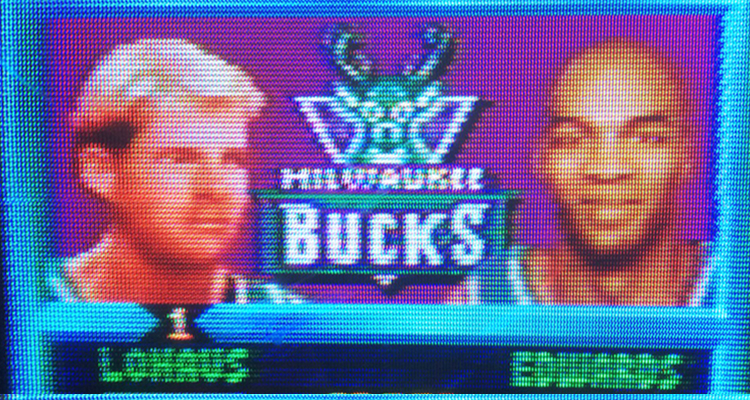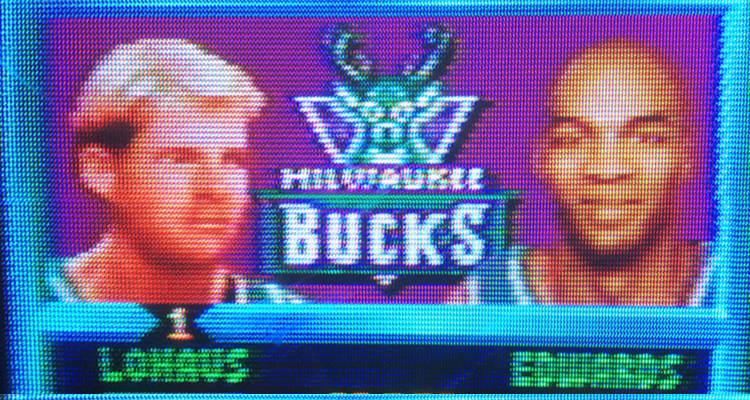 22. Christian Yelich was born in Thousand Oaks, California.
Christian Yelich appeared in an episode of the Magnum P.I. reboot early this year.
Tom Selleck was the star of the original Magnum P.I.
Tom Selleck lives in Thousand Oaks, California.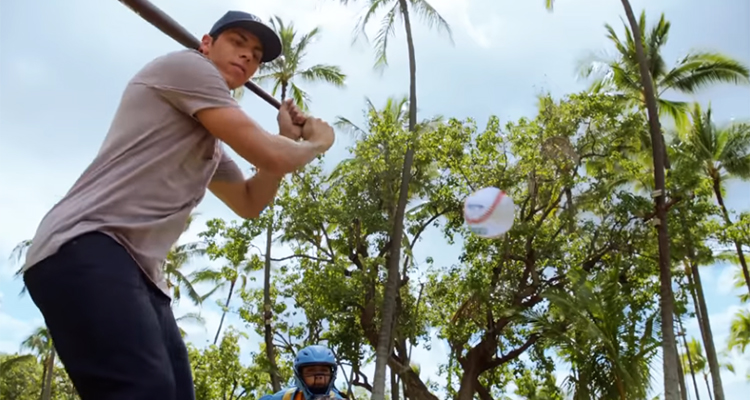 23. There's a Foursquare list of "The 15 Best Places for Ranch Dressing in Milwaukee." Among the names of the listed restaurants, every letter of the alphabet is represented except for J.
24. The Hoan Bridge is approximately 1.9 miles long, making it about 16,051 Cousins 7.5-inch Pepperoni Melt subs from end to end. Again, no onions, please.
25. Chairman Hensberg is not a real guy, to our knowledge, but it sounds much better than "Embracing Hen Rash" – which is also an anagram for Ma Baensch Herring. In any case, herring is tasty and loaded with Omega-3 fatty acids, protein, and calcium. Pair it with a nice cocktail and enjoy.