Saturday! Saturday! Saturday! Your pals here at Milwaukee Record are joining forces with the fine folks at Busch Light to take over Promises (538 W. National Ave.) on Saturday, November 4 for what's sure to be the event of the century. Yes, from 1-5 p.m., we'll be setting up shop in the back room at the Walker's Point bar/venue for a two-pronged event you won't want to miss. We're proud to present THE GREAT MILWAUKEE CAN KOOZIE SWAP & BAR CHIP BONANZA.
Since there's never really been anything quite like this in Milwaukee or the rest of the known universe, you might have some questions. Well, we have some answers! Here's a little more info to get you started…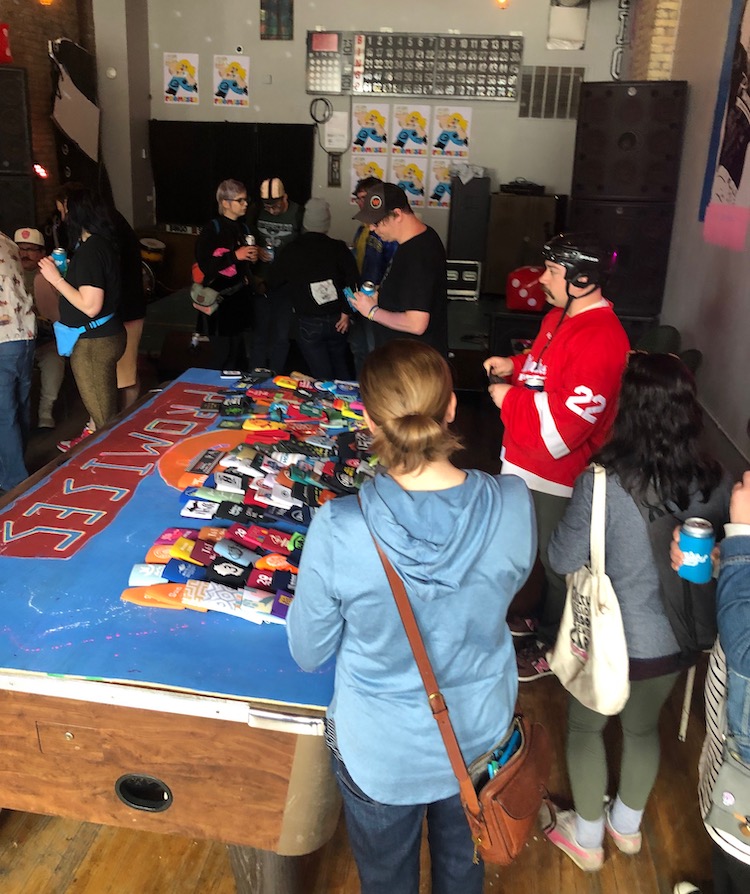 Much like the first Great Milwaukee Can Koozie Swap that we held at Promises back in May (pictured above), people who are 21 and older are invited to bring their koozie collections to Promises to try to make some deals. We'll have some tables set up to serve as makeshift marketplaces where people can make some koozie-related transactions.
The first 100 people through the doors will also get a free can koozie that features the logos of Busch Light and Milwaukee Record on it. This koozie is a hot commodity! Show it to a Promises bartender ANY TIME BETWEEN NOVEMBER 4 AND DECEMBER 31 and get $1 off cans of Busch Light. That's $2 cans of Busch Light for almost two months, people!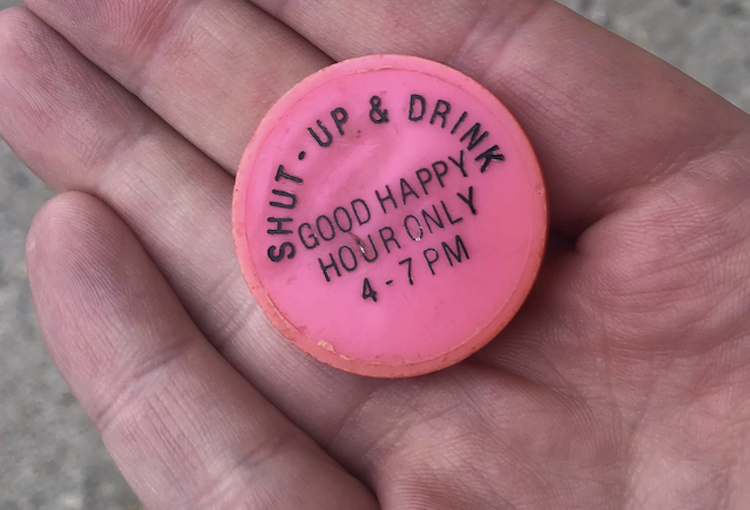 But there's more! This time around, we've expanded the event to include a "Bar Chip Bonanza" element. Give us a drink chip—from ANY bar, restaurant, brewery, or distillery…even places that are no longer open and/or are not located anywhere near Milwaukee—and we'll let you spin our newly-acquired prize wheel! Fuck it, we'll even accept batting cage or arcade tokens in exchange for spins. WE. ARE. JUST. THAT. CRAZY.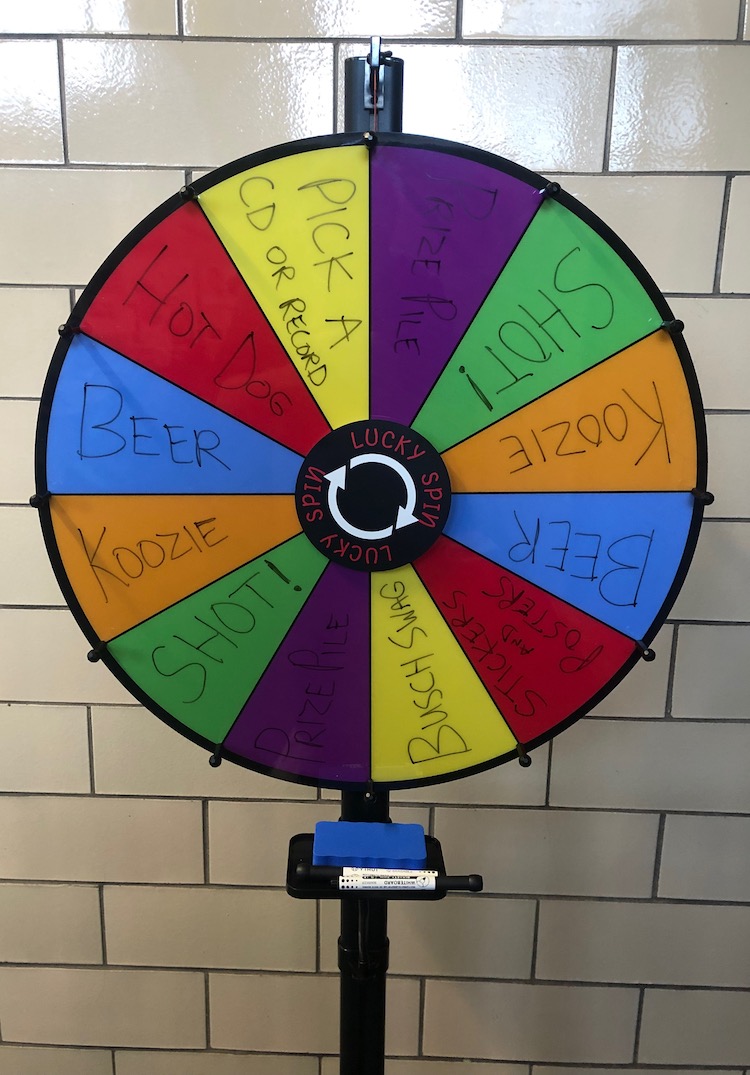 Each spin gives you a chance to win prizes like Busch Light swag, free drinks, Milwaukee Record merch, your choice of treasures like bobbleheads and scented candles from "The Prize Pile," vinyl LPs, and more. Hell, we're even giving you a chance to win hot dogs (while supplies last)! Don't have any bar chips to trade? WE GOT YOU, BABY. Spins can also be purchased for $2 apiece. That's good value!
There's ABSOLUTELY NO COVER for this event. Just bring your koozies, your drink chips you don't plan to use, and some beer money to Promises on Saturday, November 4 and let's make some deals!