Unless your gaming diet has consisted of nothing but Call Of Duty for the past few years, you know that arcade games—particularly retro arcade games—are back. Across the country, "arcade bars" have tapped in, Tapper-style, to the sudden resurgence of '80s and '90s quarter munchers, adding beer and booze to the mix for a decidedly adult—and nostalgic—experience. But, surprisingly, Milwaukee has been slow to hop aboard the bandwagon, Frogger-style. (Numerous not-quite-arcade-bars exist and thrive in Milwaukee, of course, from Landmark Lanes to Hamburger Mary's "Beercade.") That changes today as 1983 Arcade Bar, located in the former site of Lucille's Piano Bar, 1110 N. Old World Third St., opens to the public.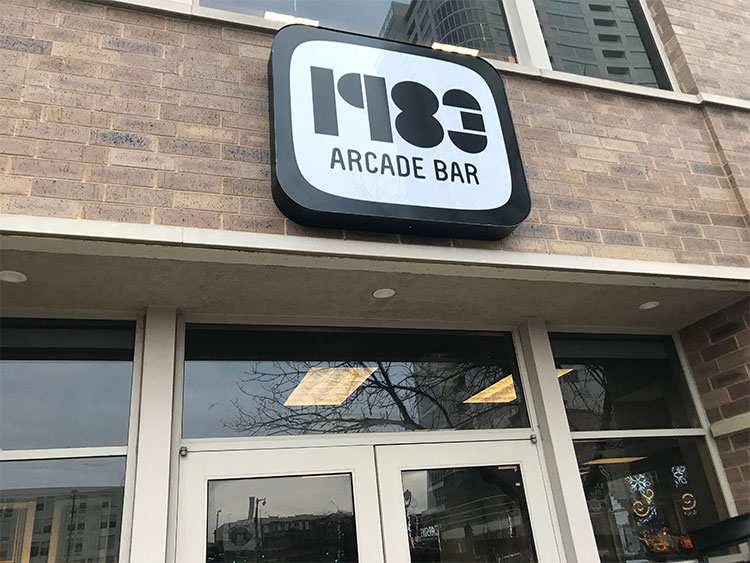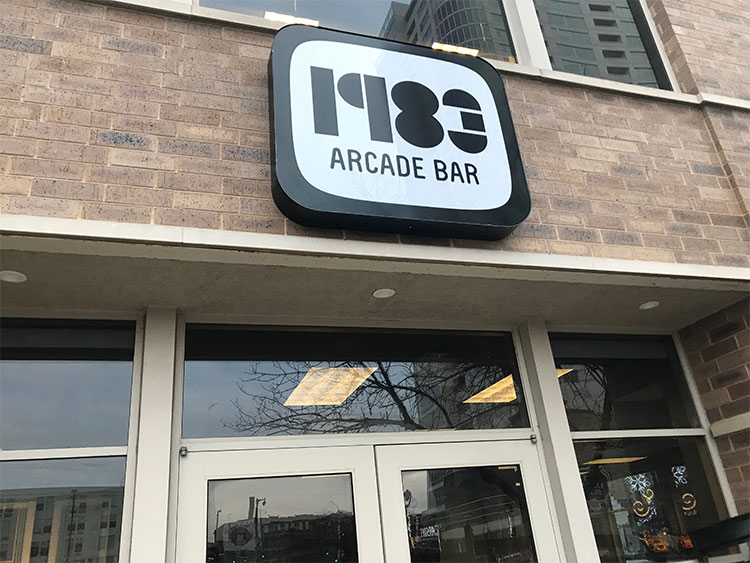 "My wife and I do a lot of traveling, so when I go to other cities I try to see different bars and ideas that would make sense to bring back to Milwaukee," says Michael Sampson, who co-owns 1983 with his wife, Morgan. "This is one of the ideas I've thought of doing for a while. It's kind of been on my goal list for the last two years."
Sampson is also the owner of Swarmm Events—best known for the annual Shamrock Shuffle, Milwaukee Wing Fest, Milwaukee Taco Fest, and more—and, along with his wife, owns Plankinton Avenue brunch spot Brunch (natch). As for 1983, which is both the year Sampson was born and the year the Famicom was released in Japan, video games come naturally to its co-owner.
"I grew up playing video games," he says. "I grew up a Nintendo guy: Nintendo, Super Nintendo, [Nintendo] 64, GameCube. Then I went off to college. I had an Xbox through college, but I didn't get too much into gaming after that. Obviously, when you enter the work scene, it's a little harder to go home and play video games every night."
So why not bring video games to work? 1983 boasts nearly two dozen old-school machines, from arcade classics like Star Wars Trilogy Arcade, Area 51, Mortal Kombat, Burger Time, Galaga, Double Dragon, and Dig Dug ("Dig Dug is big right now because of Stranger Things,") to pinball games like Indiana Jones, South Park, and Playboy. Rounding things out are a handful of driving games (Crazy Taxi, Cruis'n USA, Harley-Davidson & L.A. Riders), a bubble hockey game, and one of those tabletop Tron games that used to sit in the corner of every Pizza Hut on planet Earth.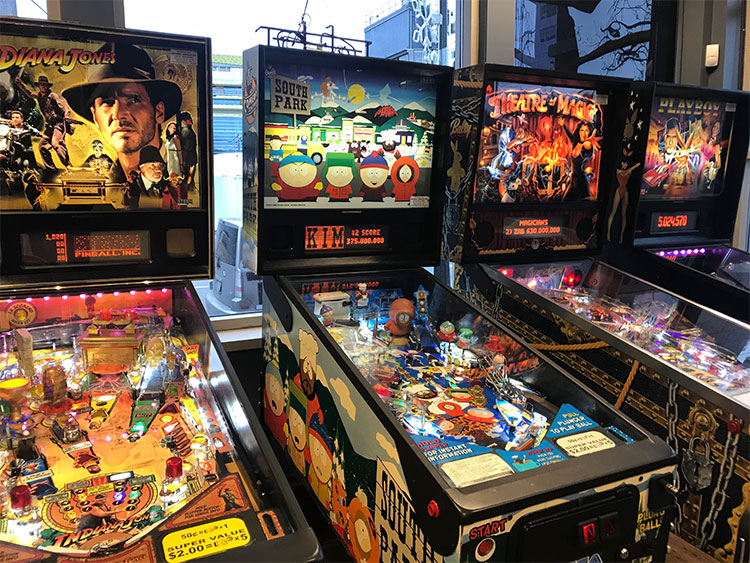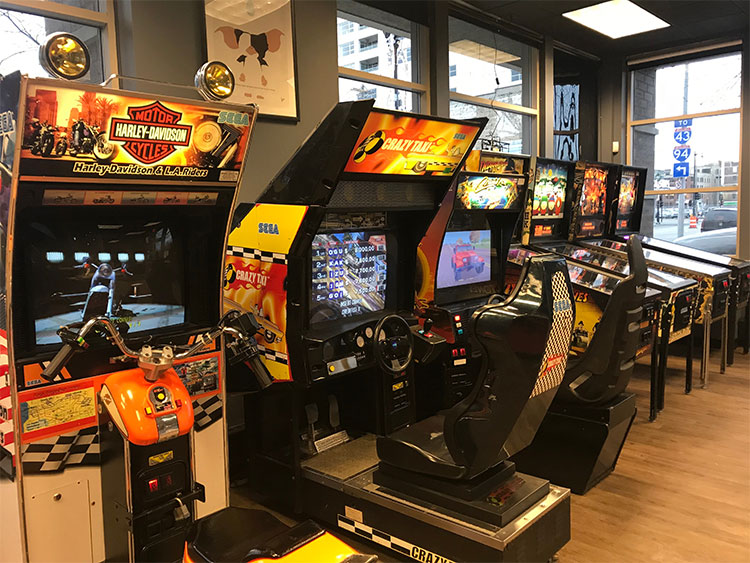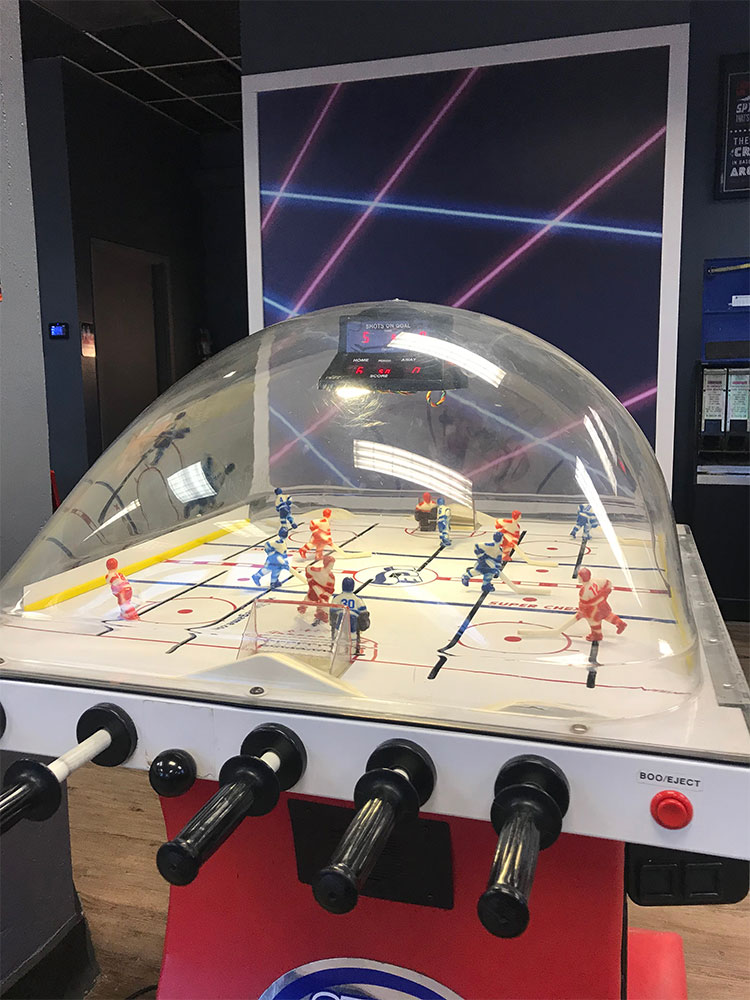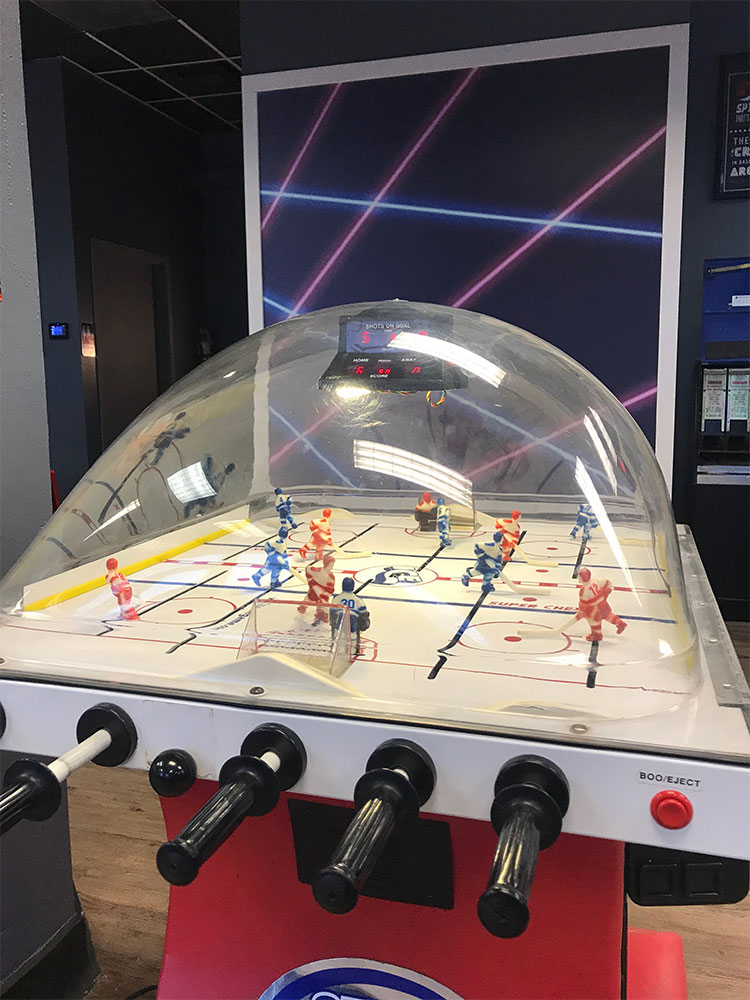 All of the titles come courtesy of Milwaukee-based Mitchell Novelty Co., which provides machines to pretty much any Milwaukee-area business that has arcade or pinball games. "I give them my wish list and they're constantly looking for those games," Sampson says. "We're still looking for a Ninja Turtles arcade, X-Men, Street Fighter II, some of those multiplayer fighters. We're still hoping to get them in the next couple of weeks."
As for the "bar" part of "arcade bar," Sampson intends to keep it simple. The all-can beer list will top out around 40 (like arcades, cans are back, too), and booze will be rail and call. Belly up and grab a controller, and you can enjoy the Nintendo and Super Nintendo Classic systems hooked up behind the bar.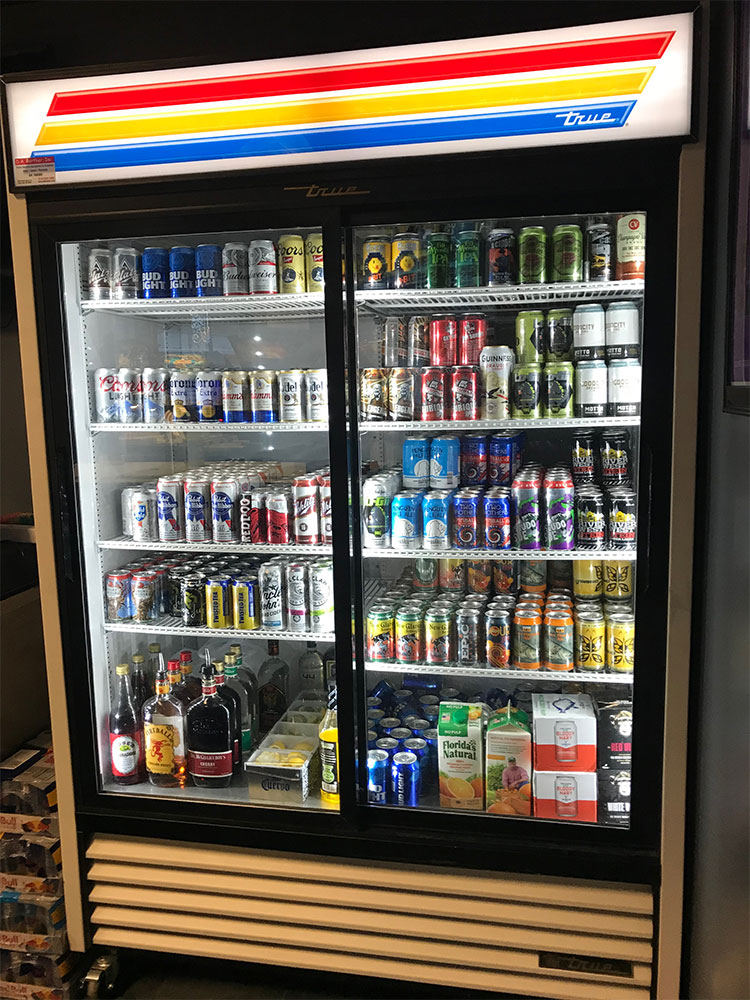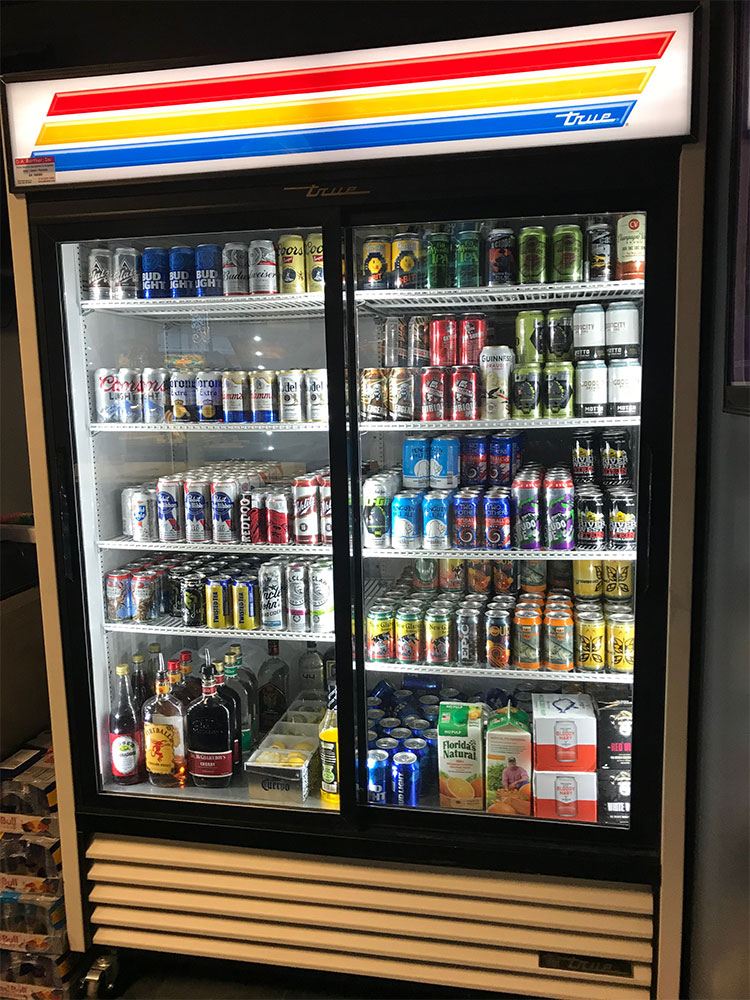 Some more details: 1983 uses tokens, with one token equalling one quarter. Pinball and driving games take two tokens, while everything else takes one. Sampson has a number of specials planned, including 20 free tokens to the first 50 customers on Fridays, and six light beers and 80 tokens for $25 on Sundays ($35 gets you your choice of craft beers). A wall-sized chalkboard for high scores, more games, and a summer video game tournament are also in the works. (In a nod to the 1989 NES movie/commercial The Wizard, Sampson is considering calling the tournament Video Armageddon.)
A grand opening celebration begins today at 4 p.m. Twenty free tokens will be handed out to the first 50 customers. All-night happy hours deals include $1 off all beers, $2 off cocktails, and $3 speciality shots. The joy of still remembering how to pull off Sub-Zero's "Spine Rip" fatality in the original Mortal Kombat is priceless.