Congratulations! If you're reading this, you survived (a hopefully low-key) Thanksgiving, made it past Black Friday unscathed, and successfully navigated your way through regional retailers during Small Business Saturday. And now it's Cyber Monday. Given the unthinkable difficulties business have faced this year, this unofficial online consumer holiday is more important than ever before. There are countless ways shoppers can support local retailers today without leaving the house. Here are 15 Milwaukee gifts you can buy online as part of Cyber Monday deals this year.
1. Brew City Brand
Whether you know Brew City Brand from their Public Market kiosk, being part of many-a Milwaukeean's wardrobe, or their presence at Summerfest, you almost assuredly know the line of locally-themed T-shirts and other novelties. If you want to update your threads or knock out some holiday shopping, today is the day. The Brew City Brand site is marking everything 50 percent off for Cyber Monday only.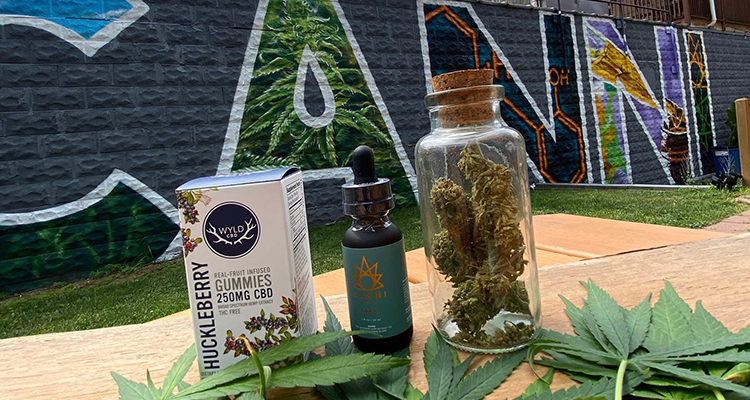 2. Canni Hemp Co.
Today, Walker's Point CBD retailer Canni Hemp is offering 25 percent off all online orders, free shipping and delivery, and even an extra gift with curbside pickup.
3. Indulgence Chocolatiers
Get 15 percent off almost everything on Indulgence Chocolatiers' website today (and today only!) by entering the code "cybermon2020" at checkout. More info here.
4. K.T. Mya Specialty Lingerie
Get 30 percent off K.T. Mya's lingerie, adult novelties, bath and body products, and much more when shopping on the Villard Avenue shop's website and entering the code "CYBER" at checkout. The deal actually expires December 30.
5. Lumpia City
This Cyber Monday, Lumpia City is offering an astounding 40 percent off orders of frozen lumpia packs via its website. No discount code is required. The sale ends at midnight, so act fast and eat well.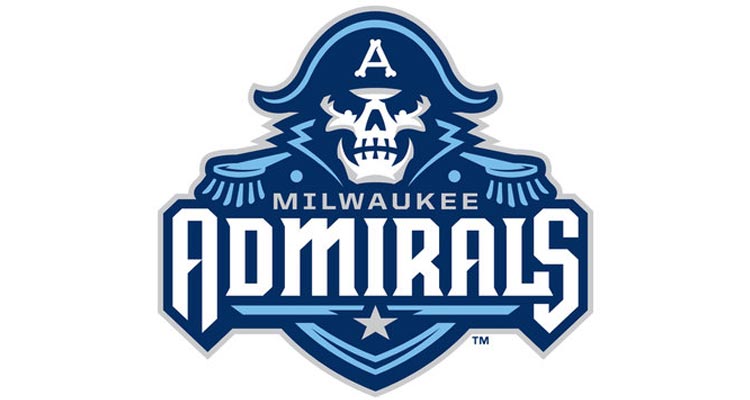 6. Milwaukee Admirals
With the hope things will drastically improve soon in regards to the COVID-19 pandemic, the Milwaukee Admirals are offering Cyber Monday ticket deals that are good for games through the end of the 2021-2022 season. The 10-game flex packs actually come with 12 ticket vouchers, and the 20-game flex packs come with four additional ticket vouchers for free if you buy today.
7. Milwaukee Beer Gear
Milwaukee Beer Gear specializes in unique, high-quality, and locally-themed coasters and pint glasses. If you want to save 25 percent on a wooden coaster set with a map of your favorite neighborhood, some Third Ward glassware, or any of their other localized goodies, enter the code "SHOPSMALL" at checkout today.
8. MilwaukeeHome
Get a 15 percent discount
on stuff with
MilwaukeeHome on it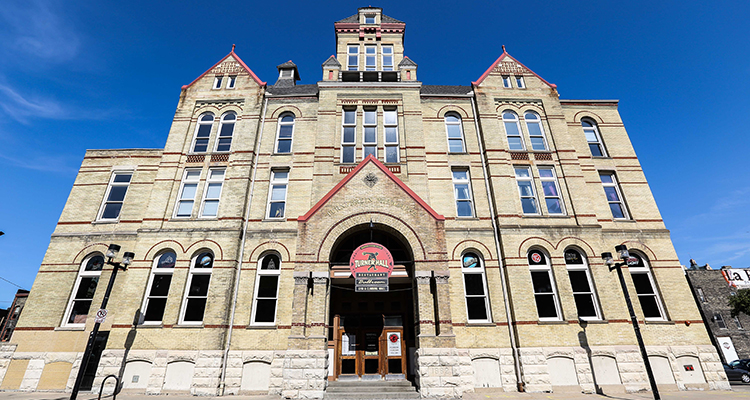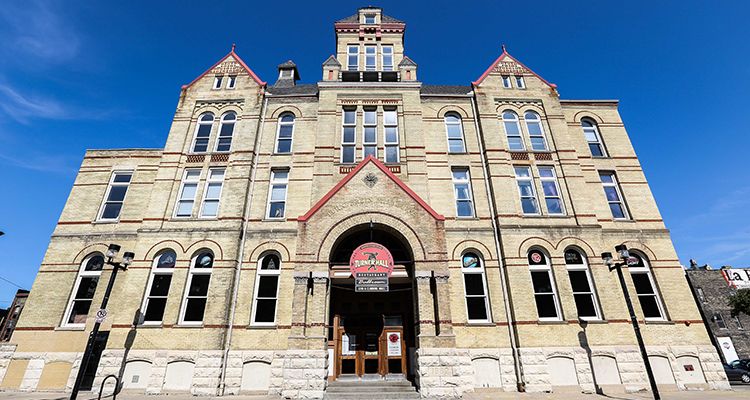 9. Pabst Theater Group
Support Pabst Theater Group during an especially trying time, update your wardrobe, knock a few gifts off your holiday shopping list, and save a little money in the process by buying some PTG merch today. To mark the cyber holiday, customers can get 20 percent off apparel.
10. Ray's Wine & Spirits
For every $100 gift card bought online this Cyber Monday, Ray's Wine & Spirits will send you an additional $10 gift card. This could be a great special for Raygulars.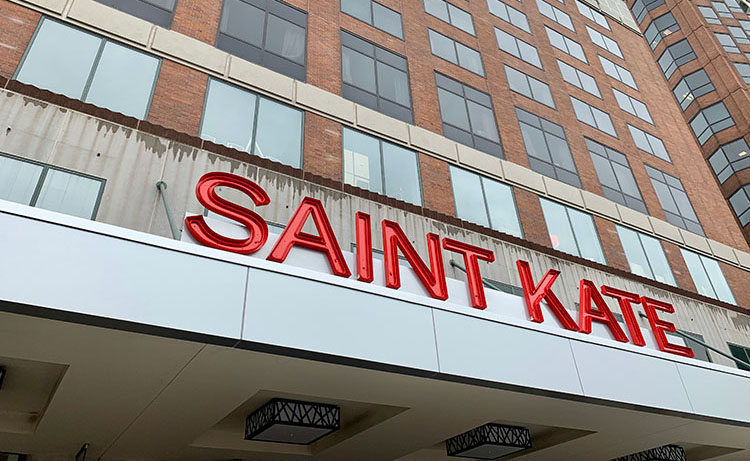 11. Saint Kate Arts Hotel / The Pfister Hotel
Today only! All Cyber Monday long, Saint Kate Arts Hotel and The Pfister Hotel are offering reduced rates and awesome upgrades (including food and bar credits!). Take advantage of the Saint Kate deal here and Pfister's deal here.
12. Skydive Milwaukee
Save big on tandem skydiving packages at Skydive Milwaukee. The offers (including on that's good for $60 off a 14,500-foot tandem jump) end today.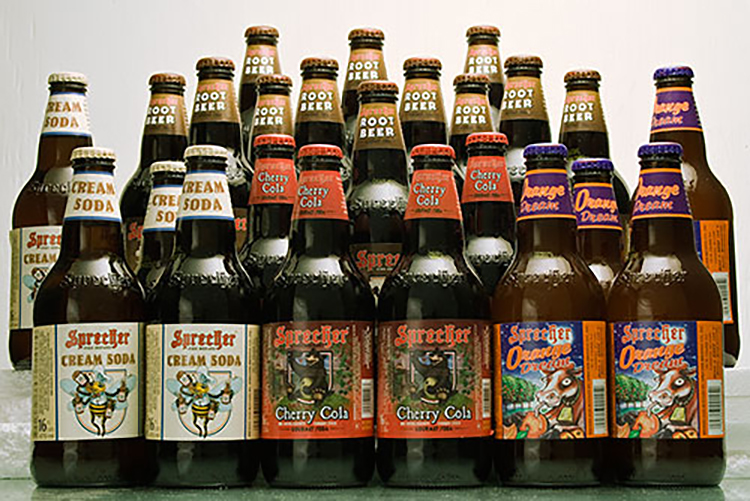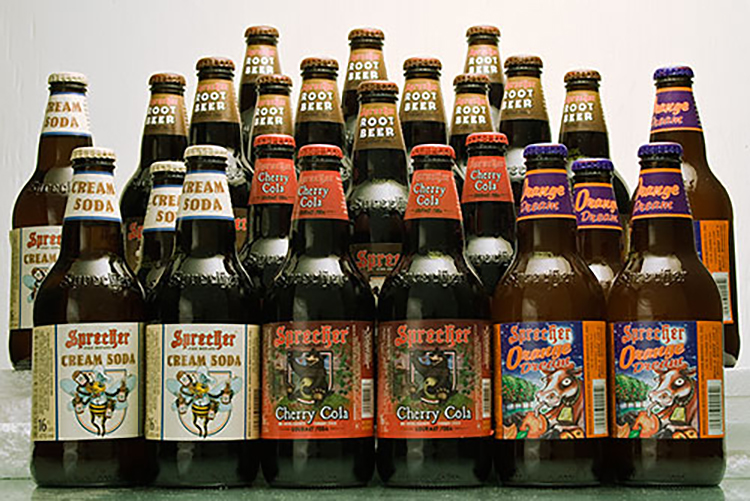 13. Sprecher Brewing Company
Get 10 percent off online purchases on Sprecher's website by using the discount code "GOBBLESPRECHER" at checkout.
14. Wiskullskin
Say what you will about MilwaukeeHome and stuff with "The People's Flag" emblazoned on it, but it's tough to argue against Wiskullsin's all-around awesomeness. For more than 10 years, the Milwaukee brand has given Wisconsinites loud and stylish ways to display their state pride. As a way to give thanks to old and new customers alike this holiday season, Wiskullsin is offering a Thanksgiving weekend sale. The sale ends today, but if you act fast, you can save 20 percent by entering the promo code "BFCM2020" at checkout.