We're all trying to make a name for ourselves. Whether it's in the form of worldwide fame or just a good reputation among friends and co-workers, everyone wouldn't mind some positive attention from others. Fortunately, most of us have an opportunity to try and make a name for ourselves without having to be reminded of another person's success along the way. Some of us aren't so lucky.
A handful of Milwaukeeans (and others with local ties) have managed to do notable things and garner attention despite living in the shadow of a more famous person who just so happens to have a similar or identical name. Here are just a few examples that come to mind.
1. Carole Caine
Carol Caine made a name for herself on metro Milwaukee airwaves as one half of "Dave & Carole." Her 35 years in front of a mic brought the broadcaster considerable success among drive time radio listeners. Technically, Caine is the best-known person with her exact name, but since she worked in an audio medium, some listeners couldn't help but be reminded of the host's phonetic similarity to Carol Kane. The accomplished actress is known for her roles in Taxi, Annie Hall, The Princess Bride, and her recurring part on Unbreakable Kimmy Schmidt. No matter how you spell it, both Caine and Kane have entertained folks in and around Milwaukee for more than three decades.
2. Corey Hart
While Corey Hart managed a decent Brewers career as one of the pivotal players on some pretty good Milwaukee teams from 2004-2012, the fan favorite will always pale in comparison to the musician by the same name. One Hart wore his sunglasses at night. The other usually wore them during day games. One Hart had 1,009 career hits. The other had just two. One Hart wrote "Never Surrender." The other surrendered himself when he hit sacrifice flies. Okay, we're done.
3. David Caruso
If you watch The Morning Blend with any regularity, you've likely seen a cameo from David Caruso. No, not the shitty actor of CSI: Miami and sunglasses meme fame. We're talking about the celebrated planner and the charismatic face of Dynamic Events. The Milwaukee-based Caruso is nationally regarded in the specific field of event planning, but the world is certainly better acquainted with the red-headed dude who played Mitch in First Blood.
4. David "Gruber" Allen
David Gruber is the epitome of a Milwaukee celebrity. The attorney's name appears on billboards, television spots, prints ads, and in the background of plucky upstart online publications throughout the region. As renowned as Gruber's name is, his fame really only shines in one state (that's all). While the lawyer's popularity and level of recognition obliterates that of veteran character actor Dave "Gruber" Allen in Milwaukee, the writer and thespian garners more attention outside of southeast Wisconsin—even if it's just as the old hippy from Freaks And Geeks and Netflix's Love.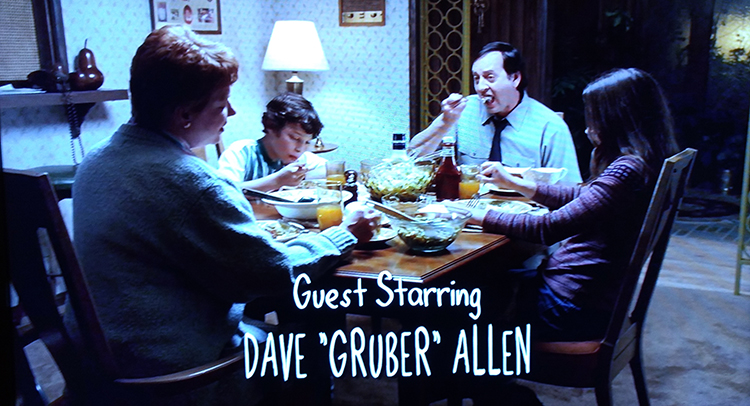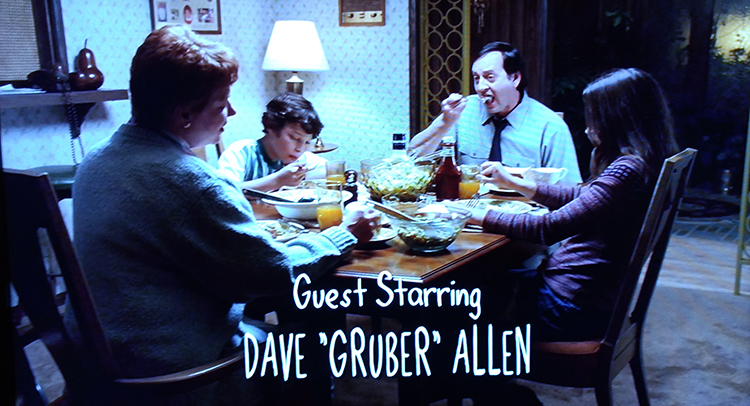 5. Ervin Johnson
Yeah, it's spelled differently, but Bucks fans couldn't help but draw the comparison (or lack thereof) between Milwaukee center Ervin Johnson and Hall Of Famer Earvin "Magic" Johnson when they saw or heard the name between 1997 and 2003. He was a serviceable center, but he wasn't Magic.
6. Johnathon Mayer
Poor Johnathan Mayer. The Milwaukee singer-guitarist made it through most of high school before another John Mayer became a household name. Though the coincidence of two musicians and frontmen having the same name likely made the younger Mayer want to run through the halls of his high school and scream from the TOP OF HIS LUNGS when he found out, it hasn't deterred John Mayer from continuing to play music over the last 15 or so years. When he's not taking shit for his name, the Mayer of Milwaukee is crafting excellent ditties for Surgeons In Heat that we'd take over "Your Body Is A Wonderland" any day of the week.
7. Matt Foley
Everybody knows the name Matt Foley. However, not everyone is aware that Chris Farley's beloved character who lived "IN A VAN DOWN BY THE RIVER" was named after one of his friends. The real Matt Foley was born in Milwaukee and spent most of his childhood in Wauwatosa before moving to Illinois in his teens. He returned to town to attend college at Marquette, where he struck up a friendship with a fellow Marquette student and rugby teammate the world would eventually know as Chris Farley. Foley left Marquette after his sophomore year to go to seminary school in Chicago, where he still lives and works as a priest. Even after Foley's transfer, he remained close with Farley until his death 20 years ago. You can listen to the priest talk about the comedy icon who made the name Matt Foley famous on Mike Mangione's podcast.
8. Pamela Anderson
With all due respect to the Baywatch actress and Playboy pinup, Pamela Anderson isn't a name that's often equated to fine art. That's not the case in Milwaukee, as our Pamela M. Anderson is a locally-lauded expressionist and abstract painter. If you ever see a person at a gallery night exhibition hoping to get their copy of Barb Wire signed, you now know why.
9. Tim Allen
We move from Pamela Anderson to her Home Improvement co-star. Actor, comedian, and grunt enthusiast Tim Allen is coming to Riverside Theater on June 23. The doubleheader will be a rare occasion when two notable Tim Allens are simultaneously in Milwaukee. The other, less renowned, Tim Allen has worked in radio for more than 30 years. Through the years, he's established himself as a trusted authority on the Milwaukee Brewers, which is even more impressive after learning he's blind. He currently talks sports on 105.7 The Fan. In addition to his on-air work, he's taught courses at a technical college. We also like to imagine him having philosophical discussions with a neighbor whose face is partially blocked by a fence.
10. Tony Snell
As far as PrideFest organization is concerned, Tony Snell is a star player. The Executive Director at Milwaukee LGBT Community Center and the PrideFest mainstay was the most celebrated person with his name in the city until the Bucks traded for the sharp-shooting guard and lifetime Chipotle gift card recipient two seasons ago. It's not a competition though. Both are pretty great and should share a free burrito together sometime.
11. Tyler Webb
Like Corey Hart, Brewers pitcher Tyler Webb's name is obscured beneath the shadow of a prominent '80s figure with similar nomenclature. Unlike that situation though, Tyler Webb is overshadowed by the name of a fictional character. The name of the young hurler (whose first name is actually Jon) instantly brings to mind Ty Webb, the scene-stealing golfer from Caddyshack. Perhaps this real life player will outshine the course accomplishments of this fictional athlete someday. But with an ERA above five in his young career, Tyler Webb has some work to do before that happens.