Summer in Milwaukee is the best; summer in the Midwest is even better. Join Milwaukee Record and Miller High Life July 22-29 as we search the city and beyond for the Spirit Of Summer.
Last year, we went to great lengths to scrounge up 15 lesser-known museums located in or around Milwaukee. Even though that exhaustive list offered enough tips to keep you busy for at least one summer, we figured it would be a good idea to broaden our coverage area in the instance some of you were in the mood for a fun and/or educational road trip outside of Milwaukee County. From institutions that celebrate fish and accordions to places that cover mustard and torture, there's a wealth of offbeat museums and ultra-specific Hall Of Fames scattered throughout the state. Here are 10 of the most unusual.
1. Circus World Museum — Baraboo
Baraboo was home to the Ringling Brothers. Thus, the city celebrates the accomplishments of its most famous natives (not counting Ted Perry) at the Circus World Museum. Opened 60 years ago, the attraction houses the world's largest collection of circus artifacts and photographs, covering more than 60 acres of land. The Ringling Brothers circus is now no more, but the museum that marks their life's work is still alive and well.
2. Freshwater Fishing Hall Of Fame — Hayward
Up in the northwest portion of the state, the Freshwater Fishing Hall Of Fame has put Hayward on the map. The less than 2,500-resident city's biggest catch lures more than 10,000 visitors to the town each year to see its gigantic fiberglass muskie (the largest fish statue in the world, by the way). Adding to the appeal is a staggering collection of freshwater fishing artifacts, fishy photography, and thousands of upon thousands of lures, rods, and other angler accessories.
3. Green Bay Packers Hall Of Fame — Green Bay
You know the Packers. You love the Packers. If you want to get your Packers fix all year long, make your way to the Green Bay Packers Hall Of Fame.
4. Hamburger Hall Of Fame — Seymour
Nestled a few miles outside of Green Bay, the small city of Seymour's claim to fame is the birthplace of the hamburger. While it's just one of many locales that have made such a claim, Seymour doesn't shy away from honoring the hamburger's history. Every summer, the city goes all out to mark the "Birth Of The Burger" at its annual Burger Fest celebration. This year's event will take place August 10. The rest of the year, you can learn more about Seymour's apparent place in burger history at Seymour Community Museum, which—given how much of the collection is devoted to one food—is better known to some as the Hamburger Hall Of Fame.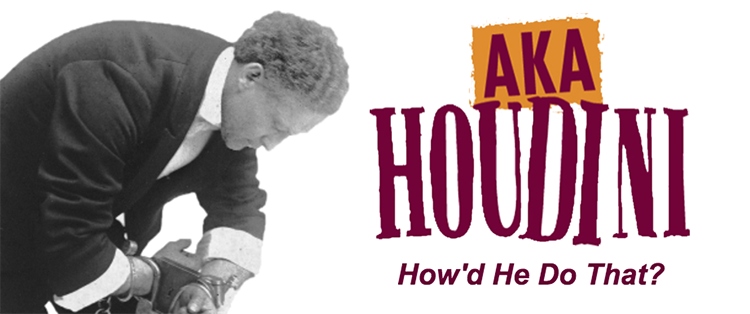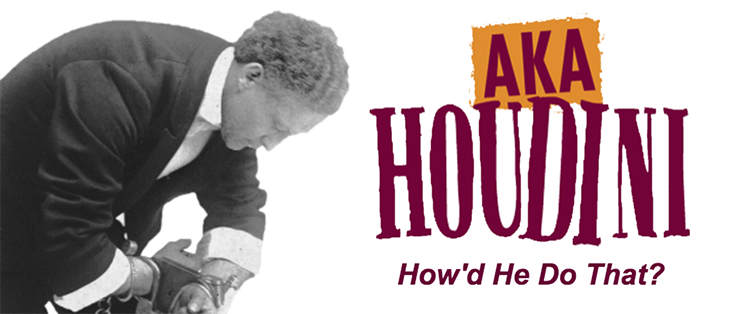 5. The History Museum At The Castle (aka "Houdini Museum") — Appleton
Though Harry Houdini was born in Hungary, the world's most famous and influential magician spent his early life in Appleton, Wisconsin. Though his family moved after just four years there, the city still holds tight to their connection to the legendary entertainer's childhood. The College Avenue lot where his family's home once stood is now called Houdini Plaza. A few blocks down the Appleton causeway is The History Museum At The Castle, which is commonly called Houdini Museum. On top of continually-changing exhibits that don't pertain to the magician, the downtown castle also houses a permanent collection of Houdini artifacts and offers some interactive elements that make a visit there a fun and—ahem—magical experience for the whole family.
6. Luxembourg-American Museum — Belgium
No, we're not talking about the small Wisconsin town of LuxemBURG. We're referring the Belgium, Wisconsin museum that celebrates the traditions, the history, the culture, and the famous residents of the landlocked European nation with a population that's roughly the size of Milwaukee's. If you'd like to learn more about the country and the surprisingly high population of Luxembourg immigrants in Wisconsin, check it out. Then have a delicious Luxembourg-brewed Bofferding or Ramborn Cider.
7. Museum Of Historic Torture Devices — Wisconsin Dells
If shelling out hundreds of dollars to take your family to a water park isn't enough of a torture device, Wisconsin Dells offers a full-fledged museum that gives visitors a grim glimpse of ways people tormented others throughout time. Museum Of Historic Torture Devices moved into its new, improved, and much larger location on Broadway Street in 2016. Check it out between mini golf games and air-brushed novelty T-shirt purchases. Man, Wisconsin Dells is weird.
8. National Mustard Museum — Middleton
Out in the heart of Middleton, the Madison-adjacent city is host to the nation's largest (and only?) mustard museum. National Mustard Museum boasts an impressive collection of condiments. In all, there are more than 6,000 varieties of mustard culled from all 50 states, and over 70 counties from all around the world. The museum is open year-round, but they'll go all out this August 3 when they "squeeze the day" during National Mustard Day.
9. Spinning Top & Yo-Yo Museum — Burlington
Odds are you know the somewhat small town of Burlington, Wisconsin for one of three reasons: 1. Being Tony Romo's hometown. 2. Its chocolate. 3. Being where the famous Burlington Coat Factory is located. (Editor's note: there's not actually a coat factory there.) Another thing you can add to the list is the fact that Burlington hosts the Spinning Top & Yo-Yo Museum. If you're feeling extra bored or you want to encourage the kids to get their faces away from screens for a while, you an browse a collection consisting of more than 2,000 tops, yo-yos, diabolos, patches, and gyroscopes.
10. A World Of Accordions Museum — Superior
Superior is probably best known for its proximity to other things. Only a bridge separates it from Duluth, Minnesota, and it sits on the shore of Lake Superior, from which the minute city gets its name. However, polka enthusiasts might also know Superior as the home of A World Of Accordions Museum. The shrine to the polarizing instrument features more than 1,300 accordions "and their predecessors." You'll have plenty of time to figure out "and their predecessors" could possibly mean on the long drive to Superior.