Milwaukee writer/musician/poet/artist Zack Pieper has rung in the past eight Halloween seasons with his delightful "Ghost-Its" installations. Armed with thousands of post-it notes and a lot of patience, Pieper adorns each note with a unique, hand-drawn ghost(s), and then plasters his ghastly creations in the windows of Milwaukee businesses and/or art galleries. Last year, Pieper covered the windows of Real Tinsel Gallery on Historic Mitchell Street. This year, his office-friendly fiends have landed on the front windows of Bay View book/graphic novel haven Lion's Tooth (2421 S. Kinnickinnic Ave.). They are, once again, fantastic.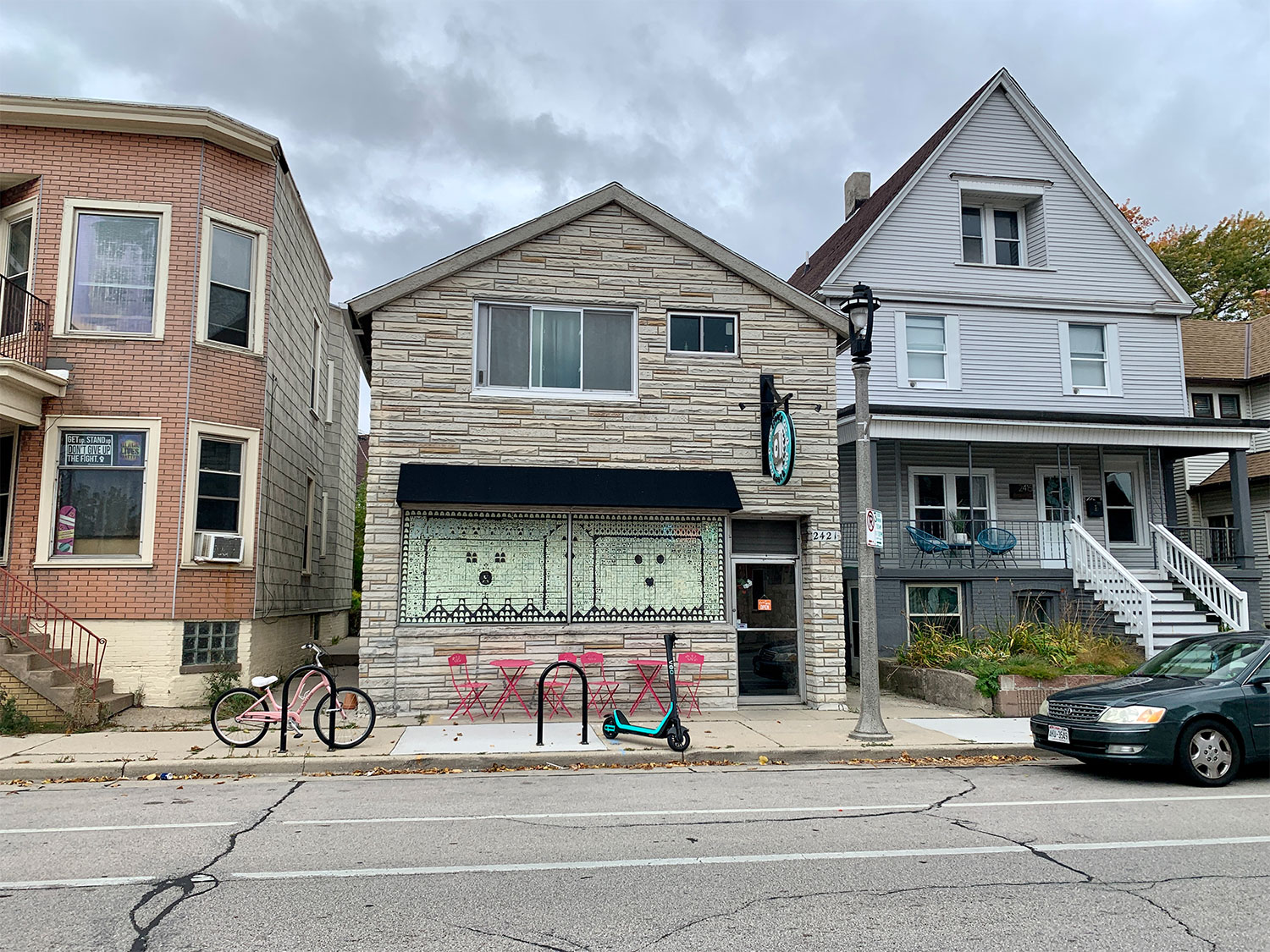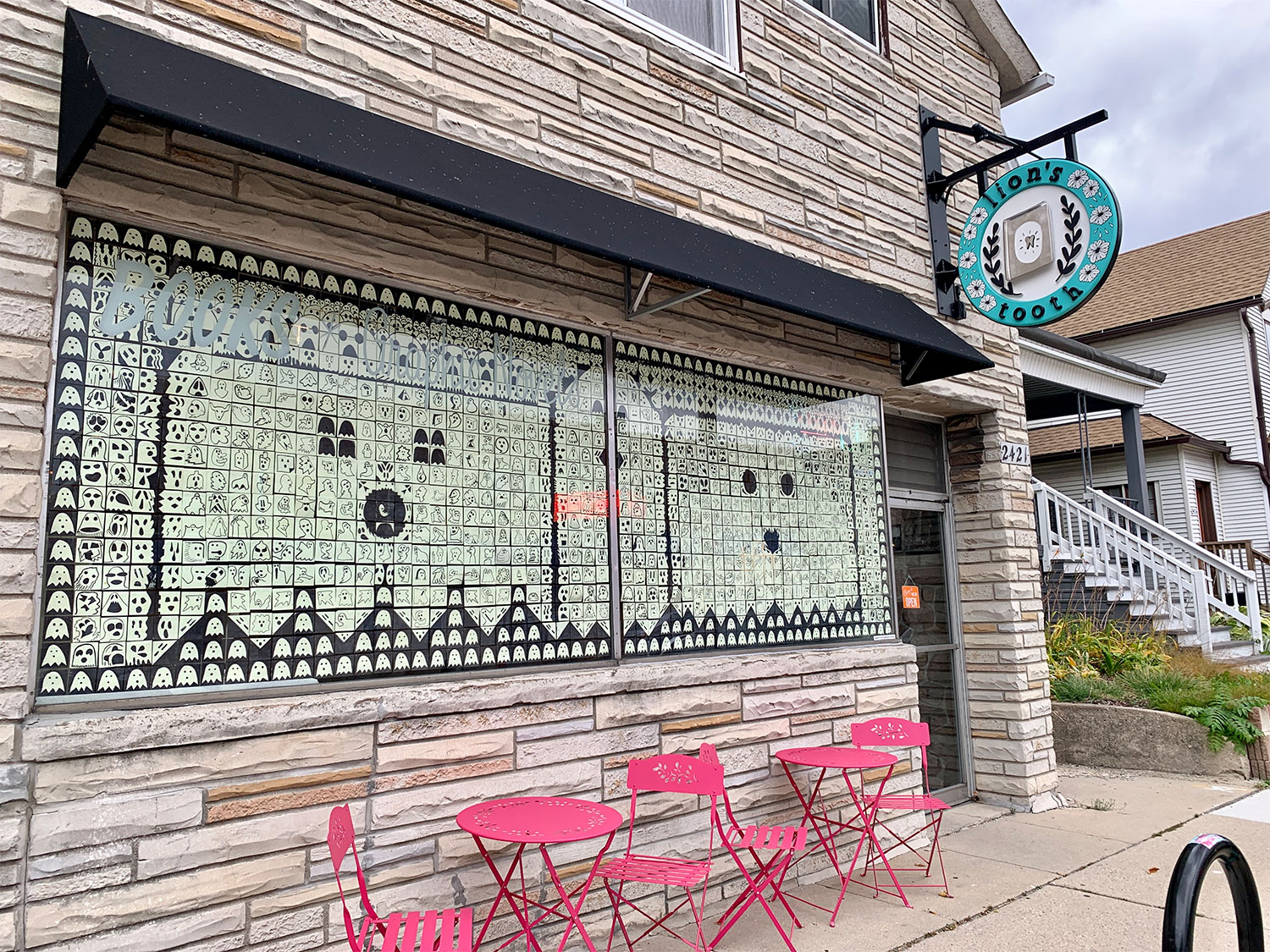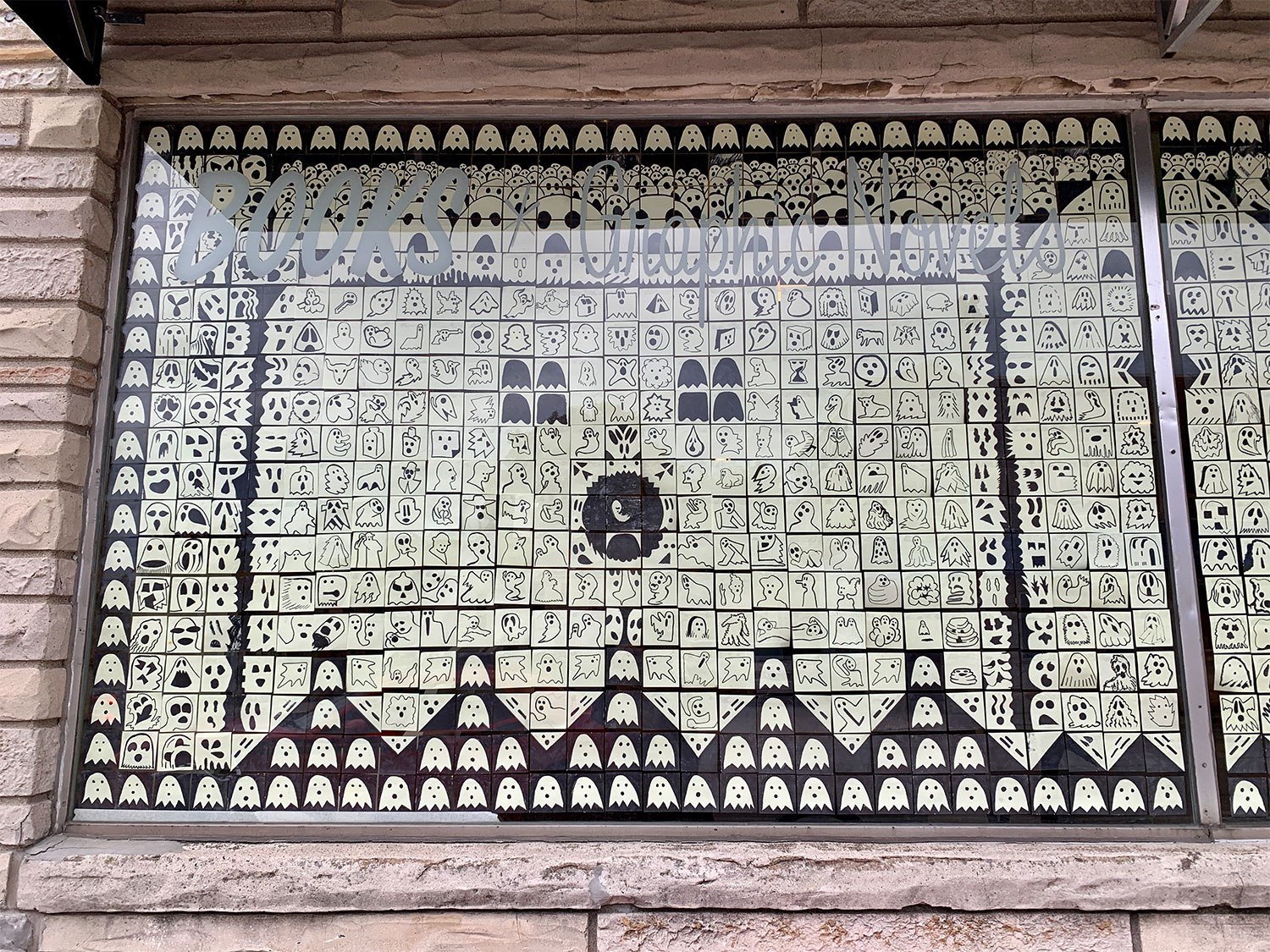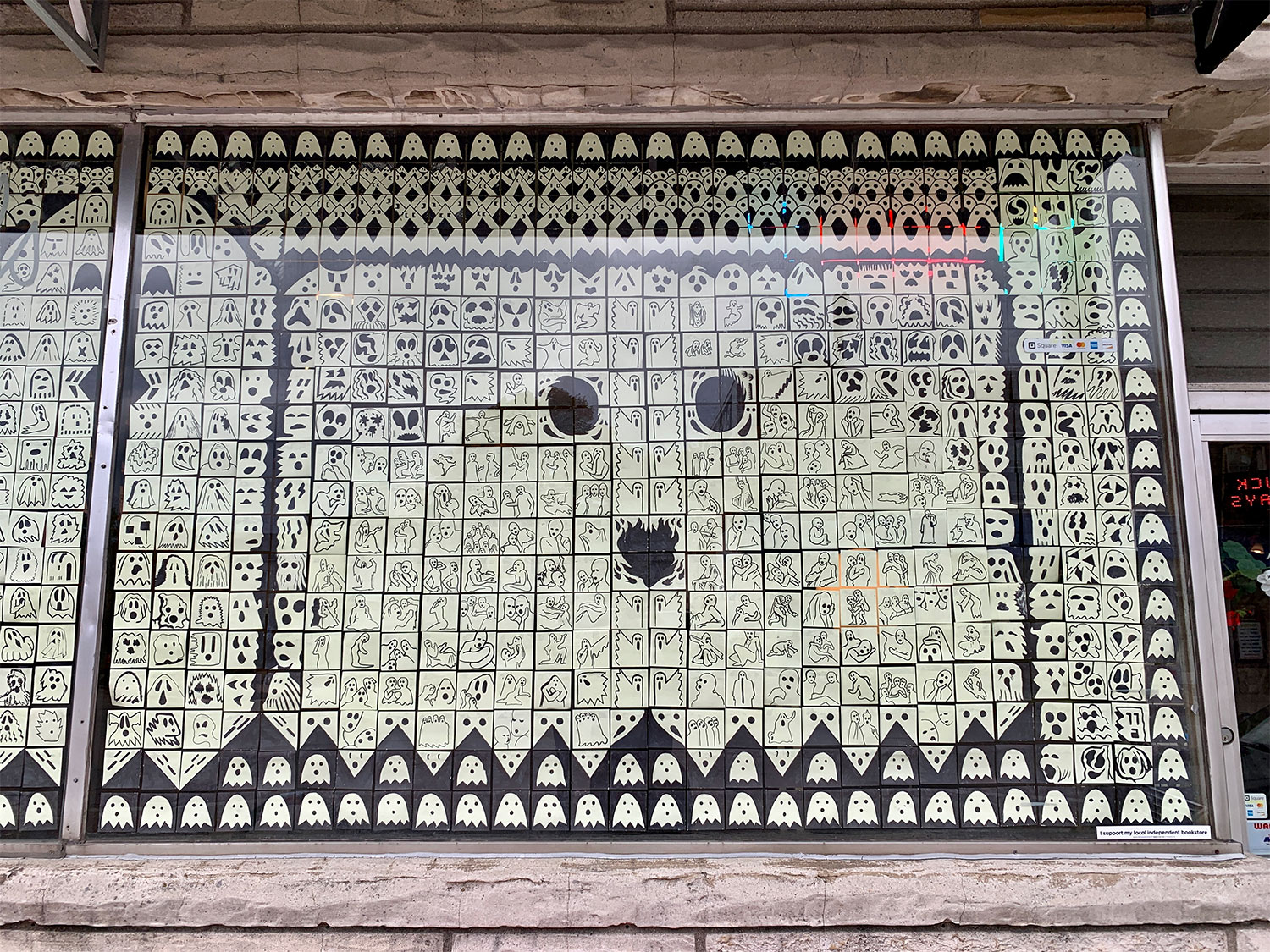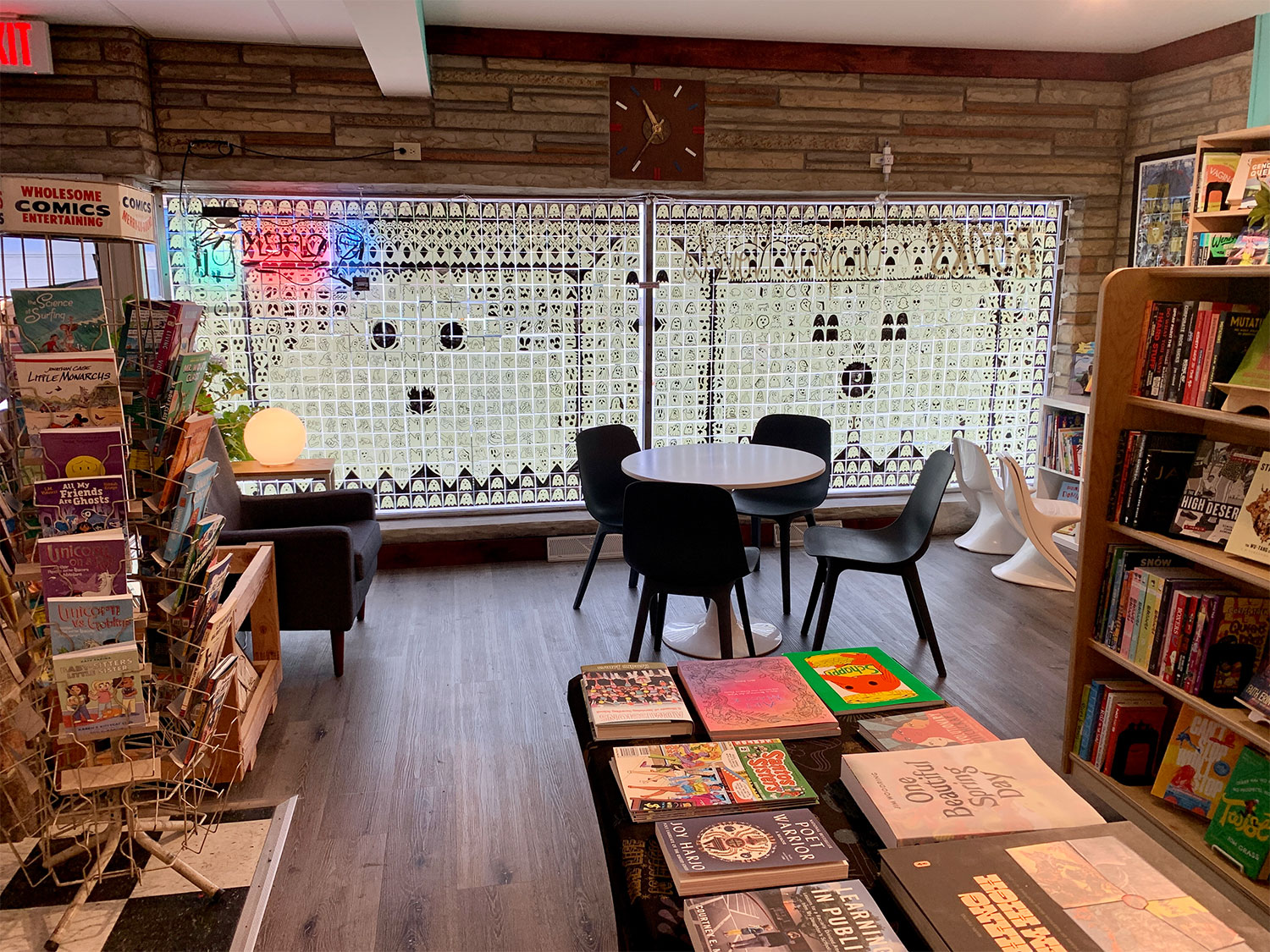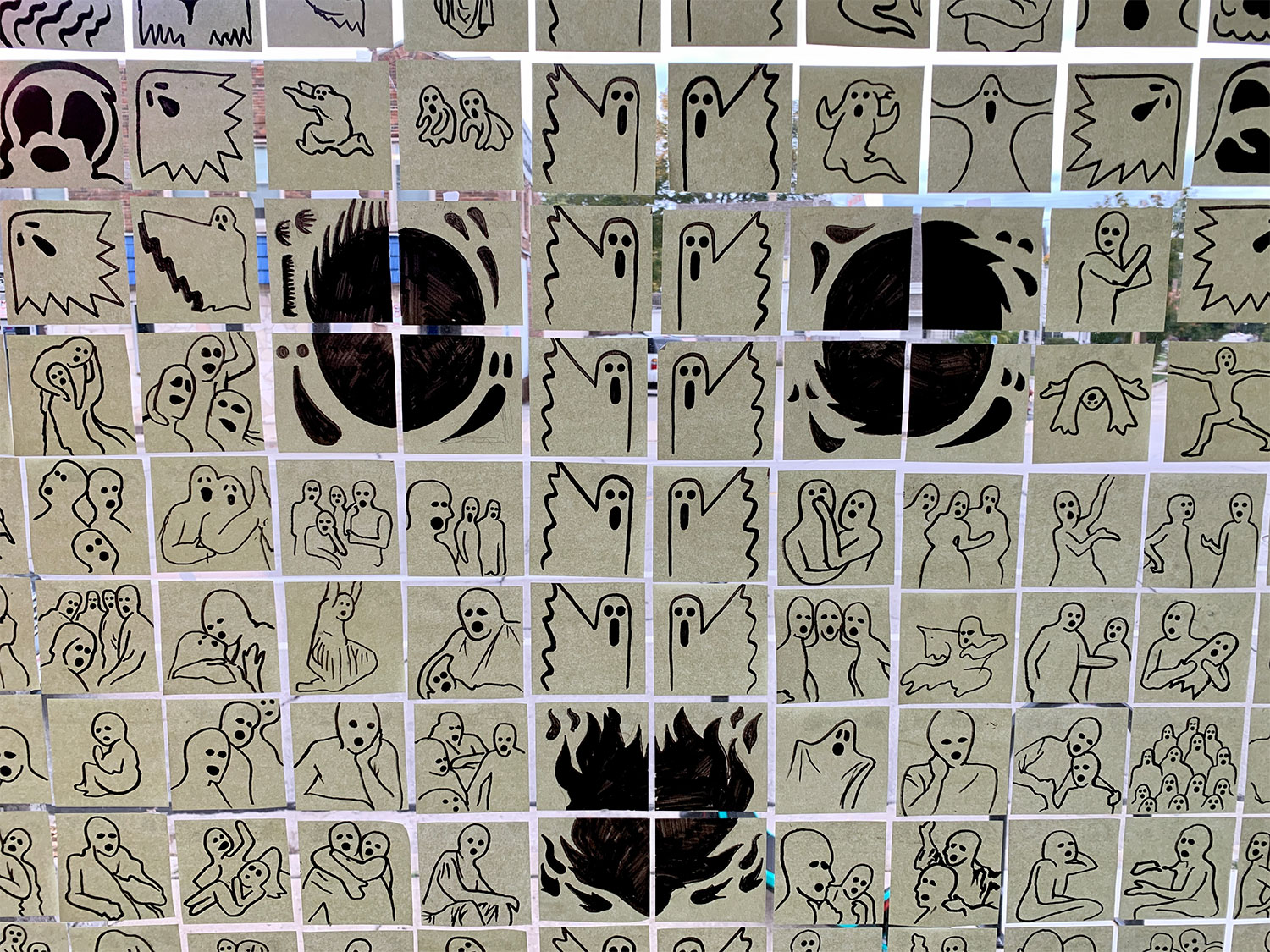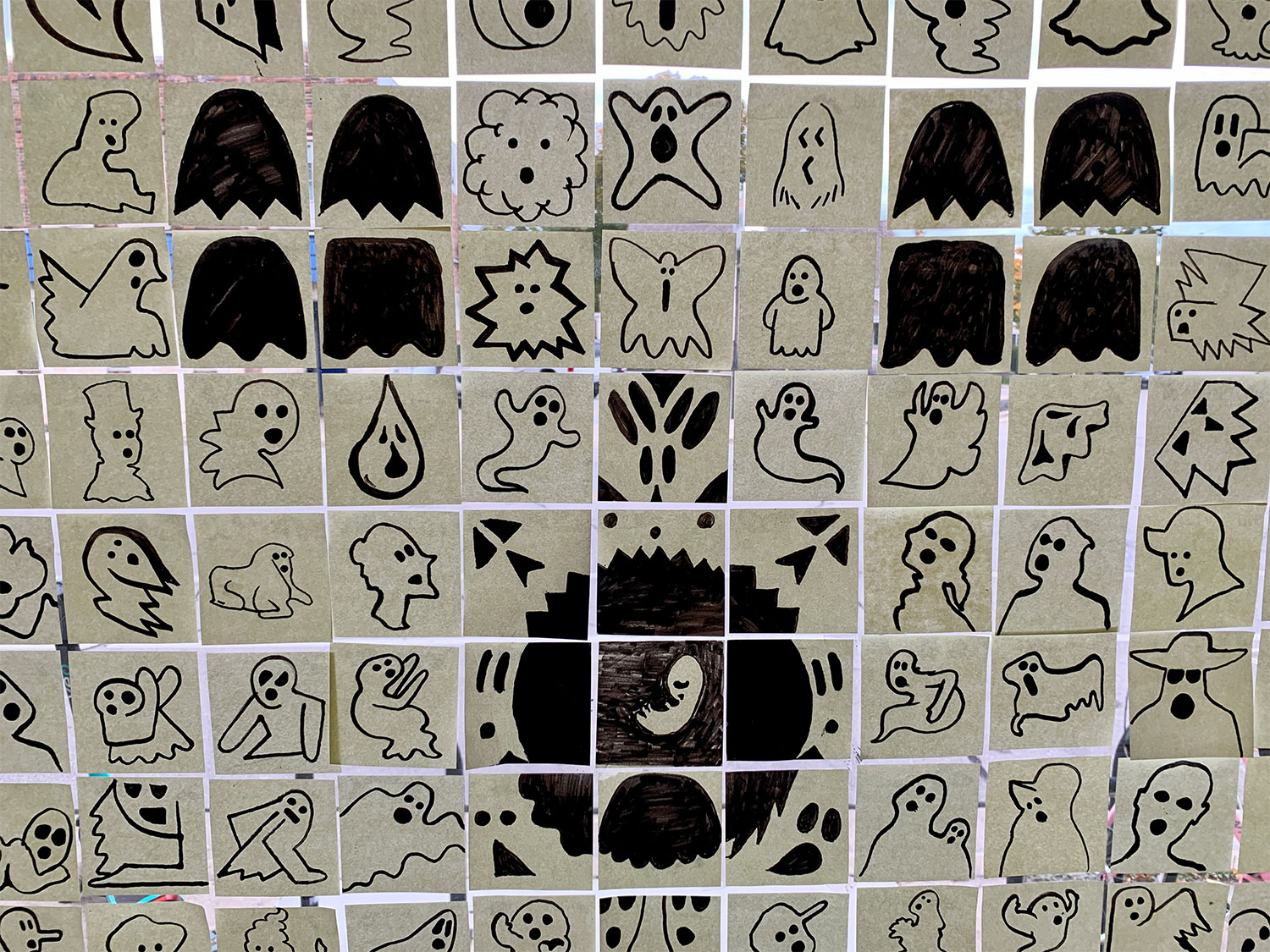 Pieper's "Ghost-Its" will be on display at Lion's Tooth through Sunday, October 16. The artist will be in attendance from 3-5 p.m. on that final day, so stop in, hang out, buy some books, and see Fetus Ghost and Water Drop Ghost in person! After that, Pieper will head east to bring his "Ghost-Its" to the Cotyledon Arts gallery in Baltimore, Maryland.
Lion's Tooth will be closed October 12-14, though don't miss the release party for Luke Geddes' TV Grime zine on October 15. We'll tell you more about that tomorrow…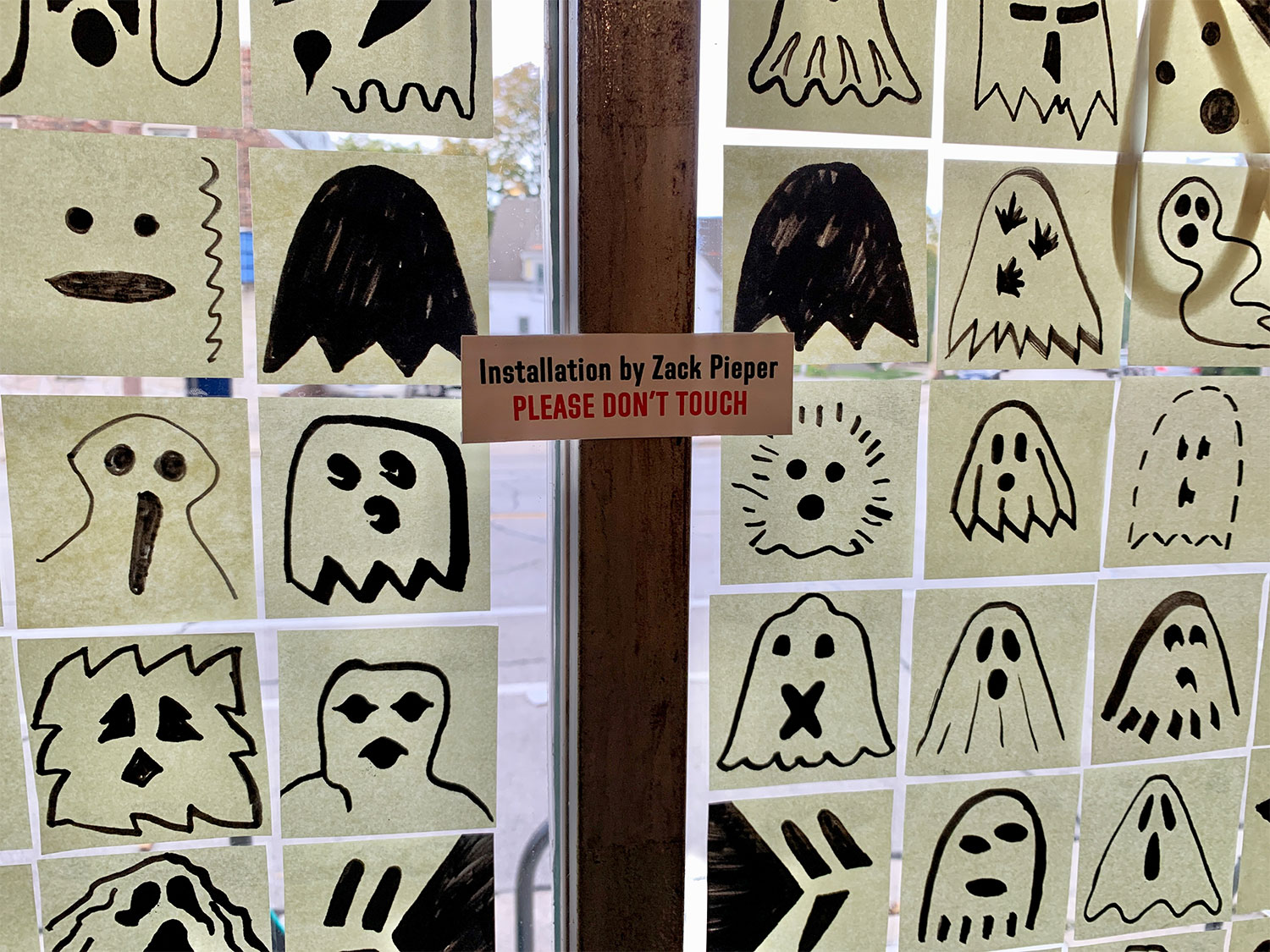 Exclusive articles, podcasts, and more. Support Milwaukee Record on Patreon.
---
RELATED ARTICLES
• Note to self: See Zack Pieper's "Ghost-Its" in the windows of Real Tinsel Gallery
• Lion's Tooth is opening a brick-and-mortar bookstore on Kinnickinnic Ave. in Bay View
• Lion's Tooth: How to make it to the other side of 2020 while selling books in Milwaukee
• Lion's Tooth debuts alt-comics subscription service, looks ahead to brick-and-mortar future