Last summer, following a lengthy closure of more than a year during the height of the pandemic, Blackbird Bar (3007 S. Kinnickinnic Ave.) debuted its lovely rear patio. This summer, the Bay View bar's newly-renovated outdoor space will be home to a vibrant new mural. Not only will painting begin tomorrow, customers are encouraged to come in a watch the installation process as it progresses.
Though Blackbird is commissioning it, the mural will actually be painted on the north-facing wall of a neighboring property that most recently was a service garage for an auto dealership. Owner Holly Doar approached the building's owner to see if he'd consent to a mural being painted on his property.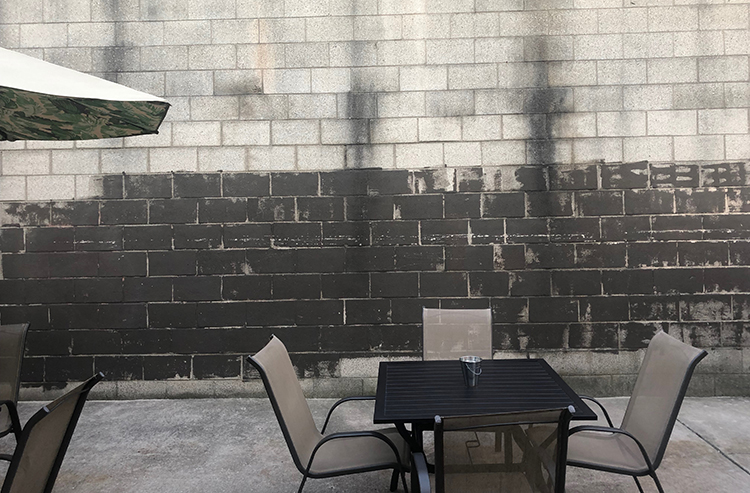 "I was really nervous to ask him if we could paint a giant mural on his building, but when I asked him he just said, 'you can paint whatever you want on my building,'" Doar says. "It still feels weird to commission a large mural to be painted on a property that I don't own, but it will add so much to our patio space, we just had to do it."
After getting approval to paint last fall, Doar approached Emma Daisy—a Milwaukee based visual artist and muralist, whose bright and tropical-inspired work can be seen all around the city and on a variety of buildings throughout the Midwest—about livening up Blackbird's patio with a mural.
"We provided the vibe, theme, and color palette, and from there, she provided a first draft—which she basically knocked out of the park," Doar says. "We went through like two or three revisions with her during the spring, dropped a few cats in the process—we started with four—and changed up some plants and colors. The final version is really bright and vibrant and will really make the space feel completely different."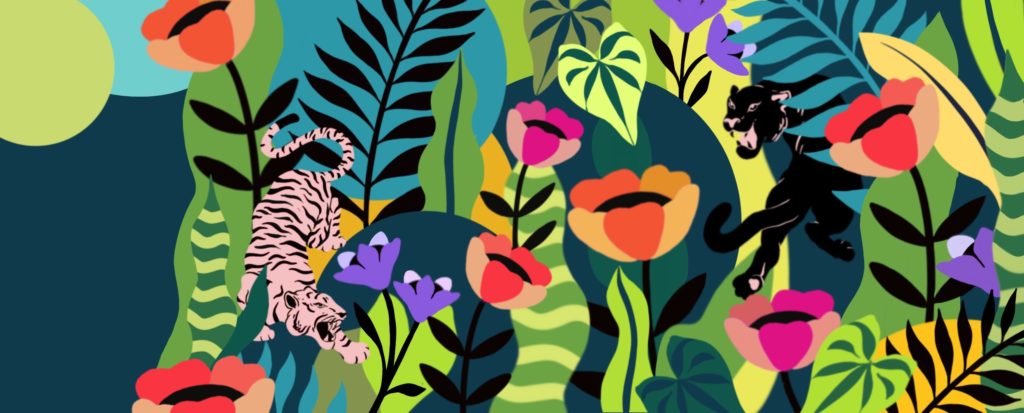 Now that Daisy has been booked by Blackbird and a final version of her design has been approved, she'll officially begin the painting process on Tuesday, July 19. The project is expected to last between seven and 10 days. During that span, Doar encourages people to come to Blackbird, get a drink, sit out on the patio, and watch Daisy working on the mural in person. As long as the weather cooperates, customers can watch the installation from 4 p.m. until dusk every day until it's done.
Once Daisy is finished painting, Blackbird will formally showcase the revamped patio space with a three-day beer-focused event called "Taste Your City." The August 8-10 event will feature a total 13 Milwaukee breweries (Amorphic Beer was just added to the August 10 lineup) pouring beer samples out on the bar's patio.