Earlier this month, during the 2016 Milwaukee Film Festival, Boston's Alloy Orchestra returned to the Oriental Theatre to perform a live music accompaniment to Fritz Lang's 1927 classic Metropolis. Lang's silent, sci-fi epic is among the most celebrated examples of German Expressionist film during the so-called Weimar Period, which lasted from 1919 to 1933, and saw the production of other lauded films like The Cabinet Of Dr. Caligari and M. All of those films, and more, are the subject of the Milwaukee Art Museum's latest exhibit, Haunted Screens: German Cinema In The 1920s, on view from through January 22. It's a cleverly staged and deep-diving exhibit, perfect for movie buffs looking to brush up on a dark, off-kilter, and endlessly fascinating era in moviemaking history.
Grouped into five thematic sections—Nature, Interiors, The Street, Staircases, The Expressionist Body—the exhibit contains a wealth of original set design drawings, behind-the-scenes photos, posters, equipment, and other ephemera. Highlights include set designs from Metropolis and M, a striking M poster, detailed sketches of the dragon from Lang's Die Nibelungen series, and '20s-era camera equipment. Double-sided projection screens with clips from the films are also scattered throughout the exhibit, covering the filmmaking process from conception to execution.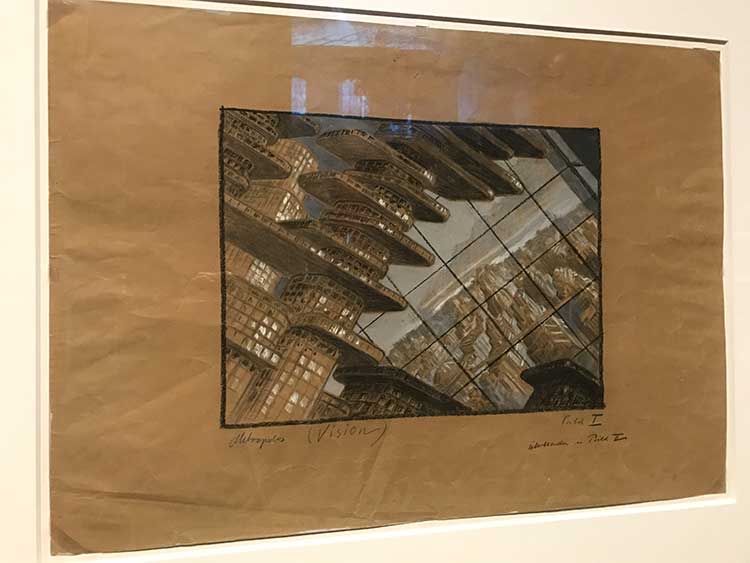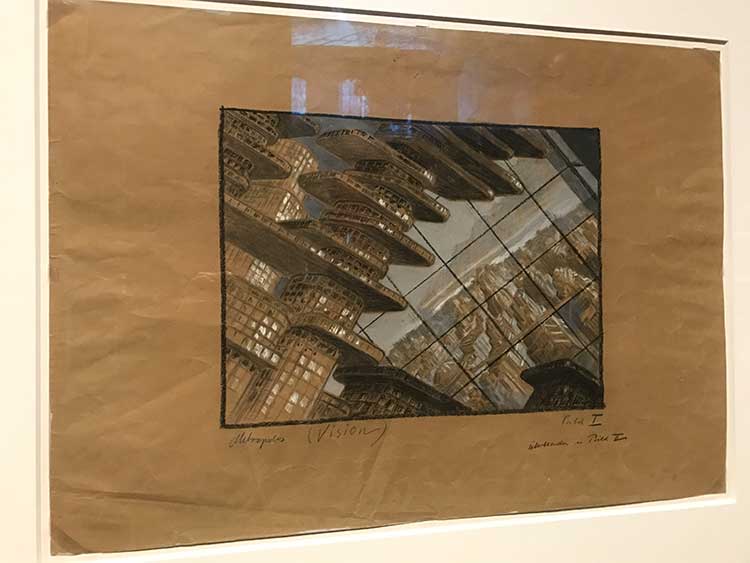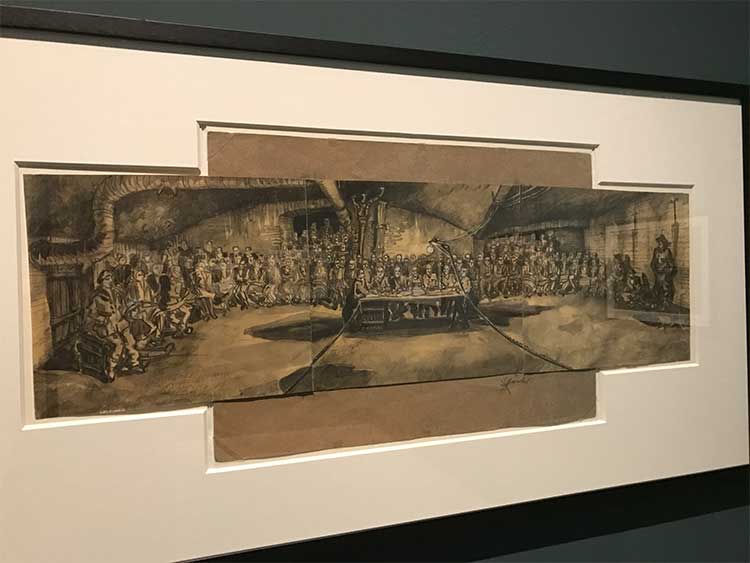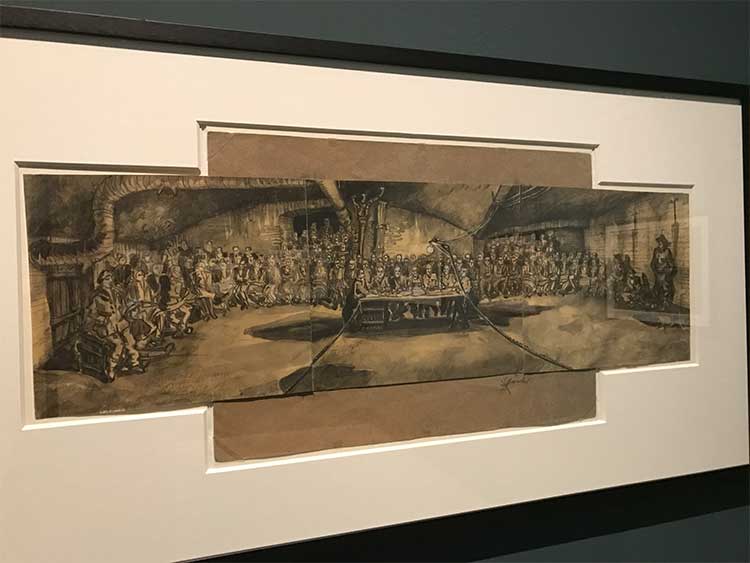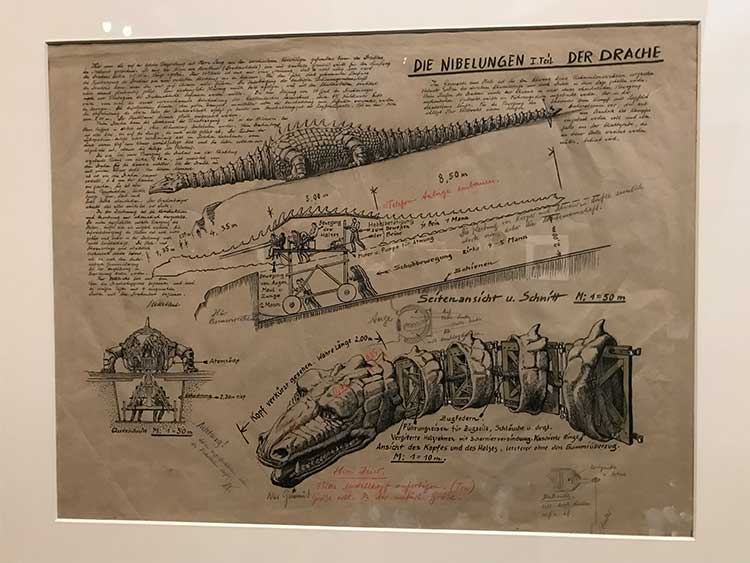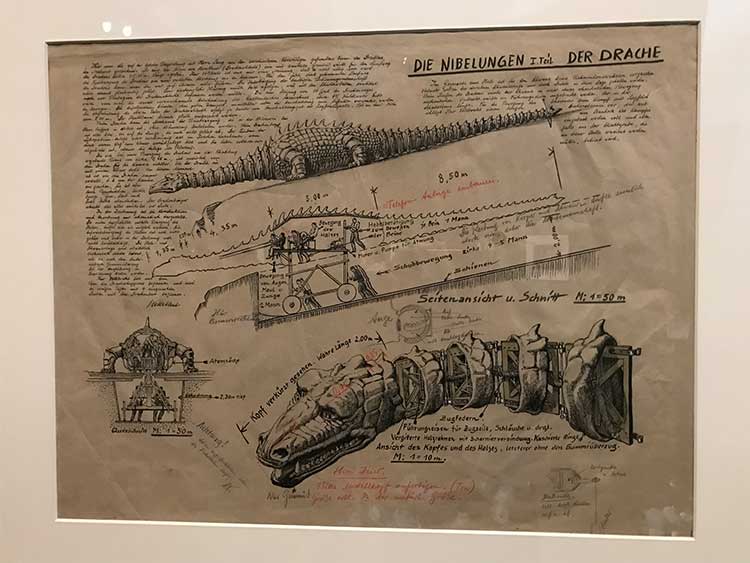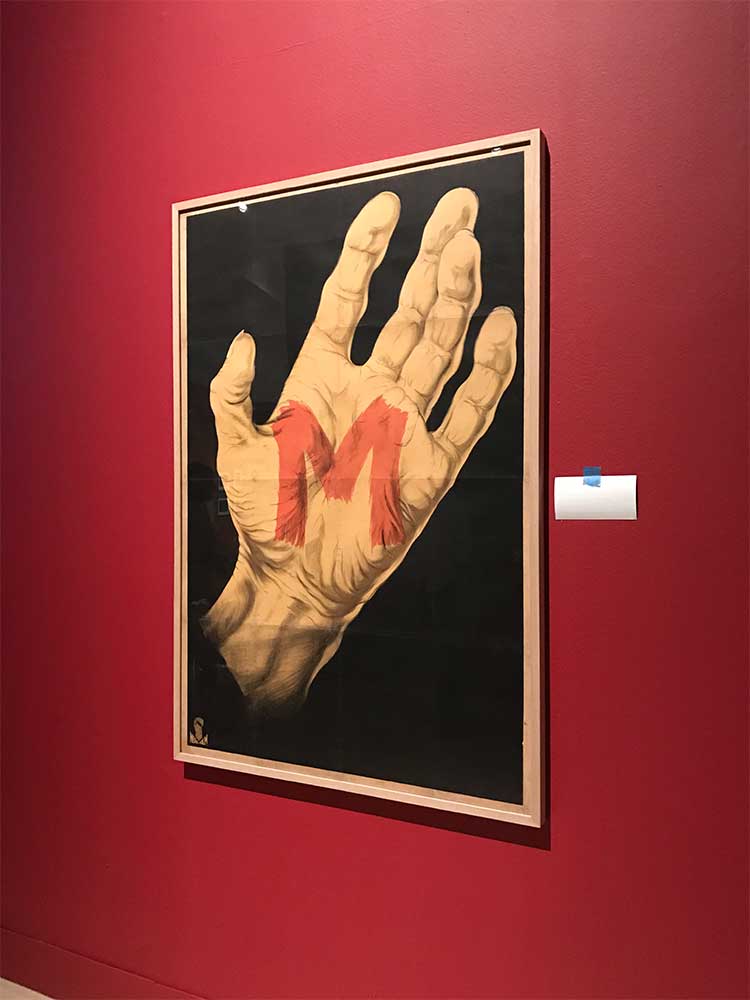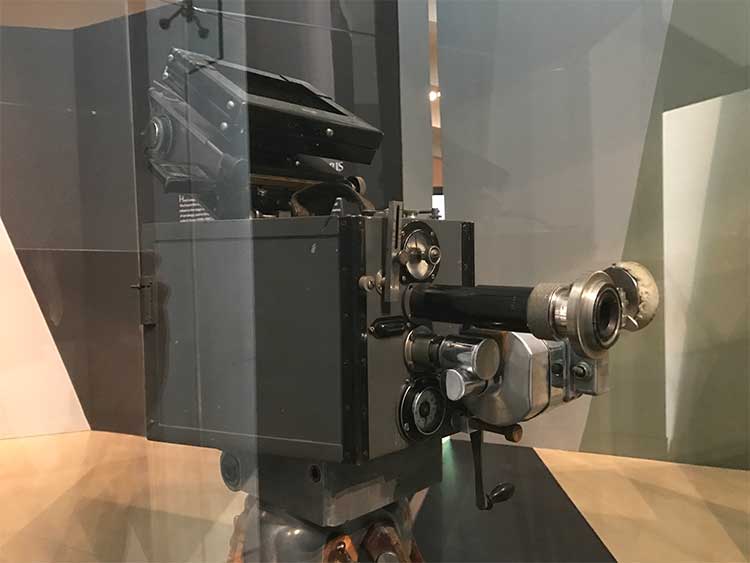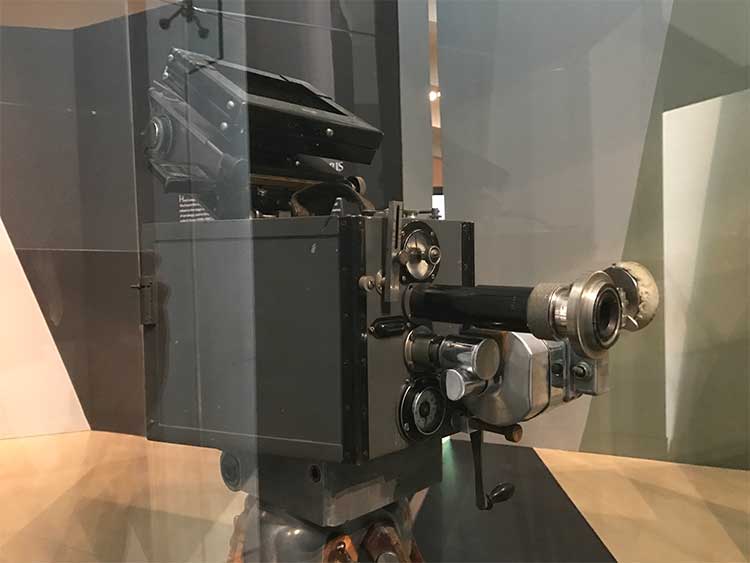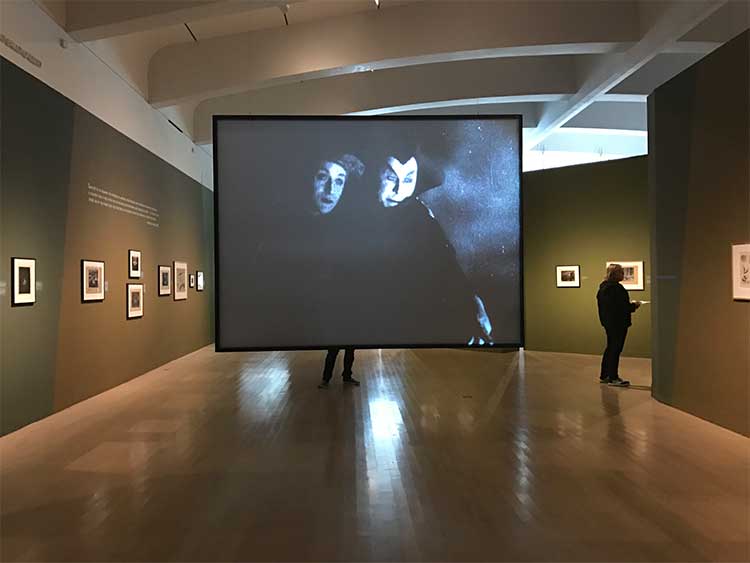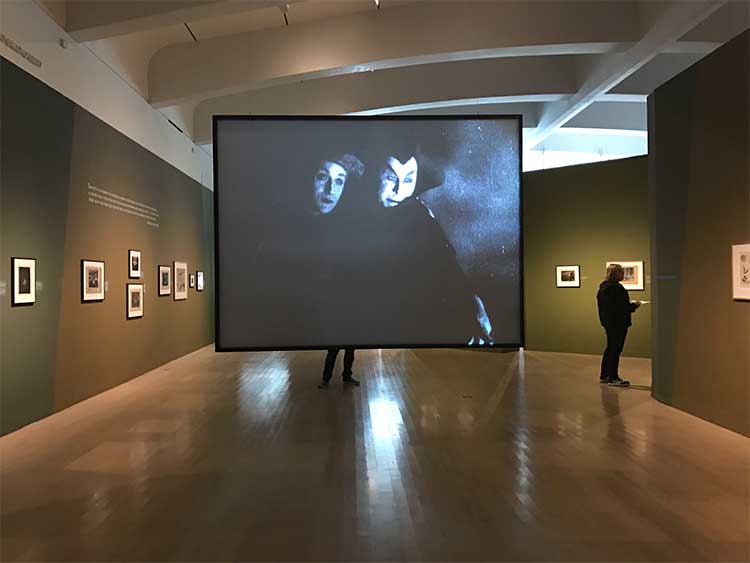 In keeping with the German Expressionist vibe, MAM has smartly given much of the exhibit sharply angled walls, doorways, and cases. A replica "Maria" robot from Metropolis dominates the back half.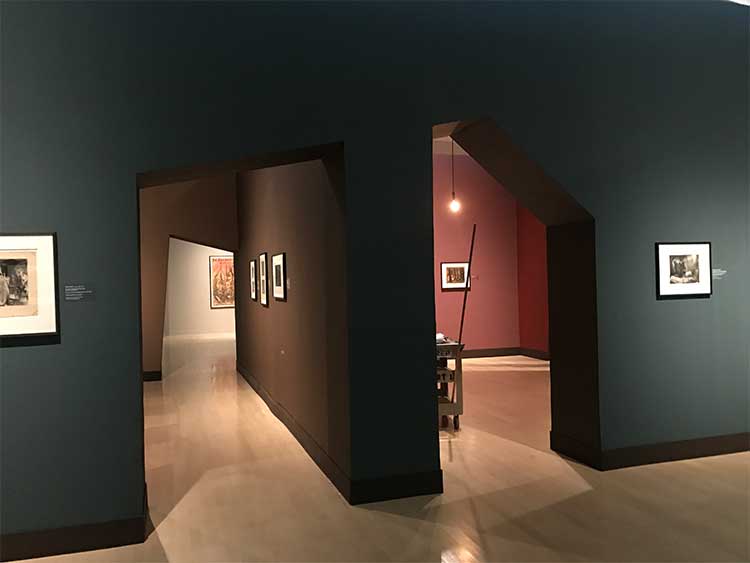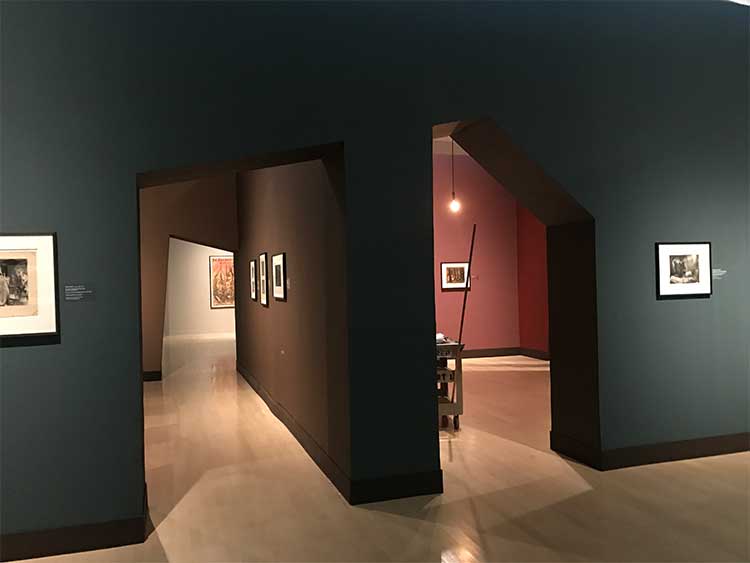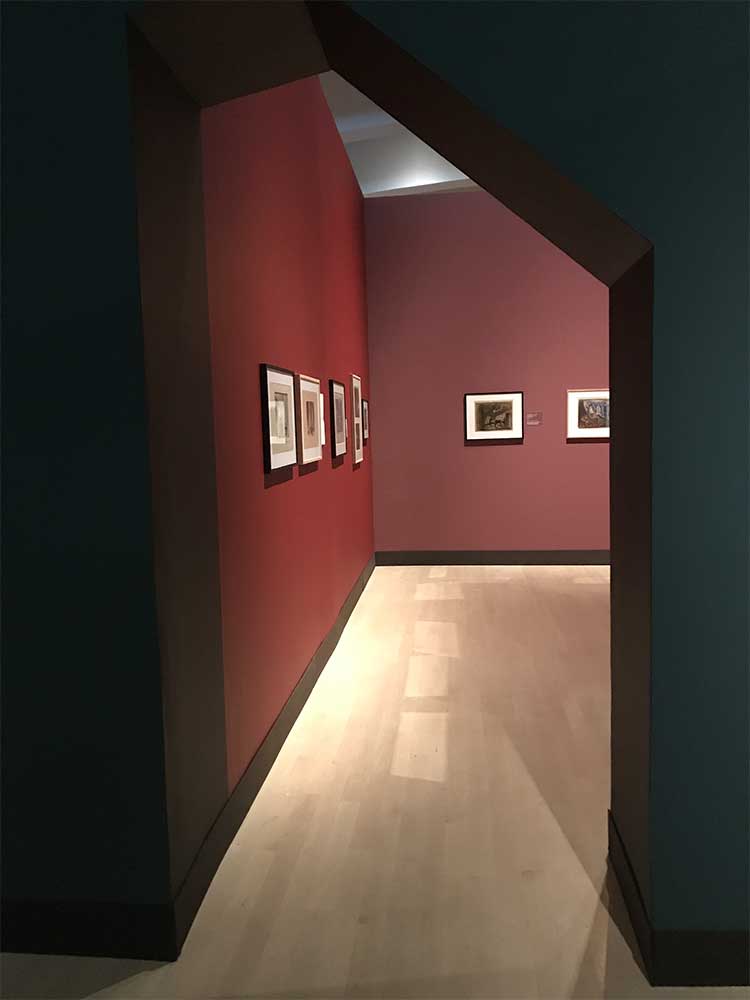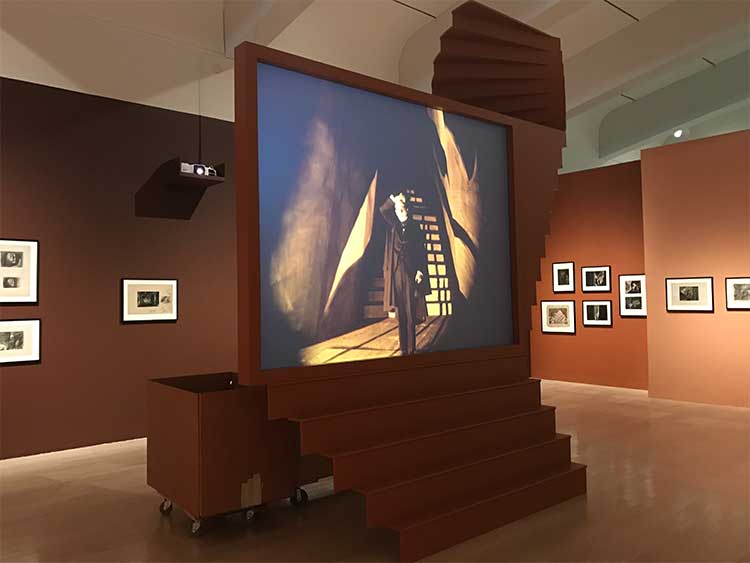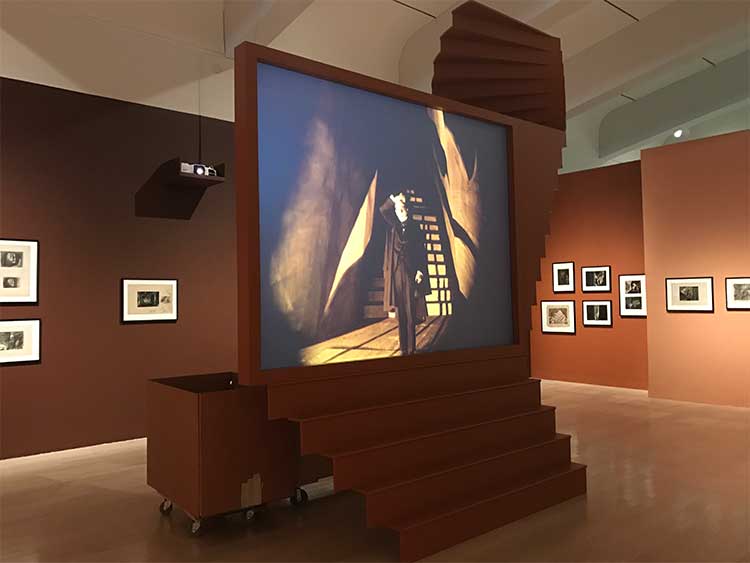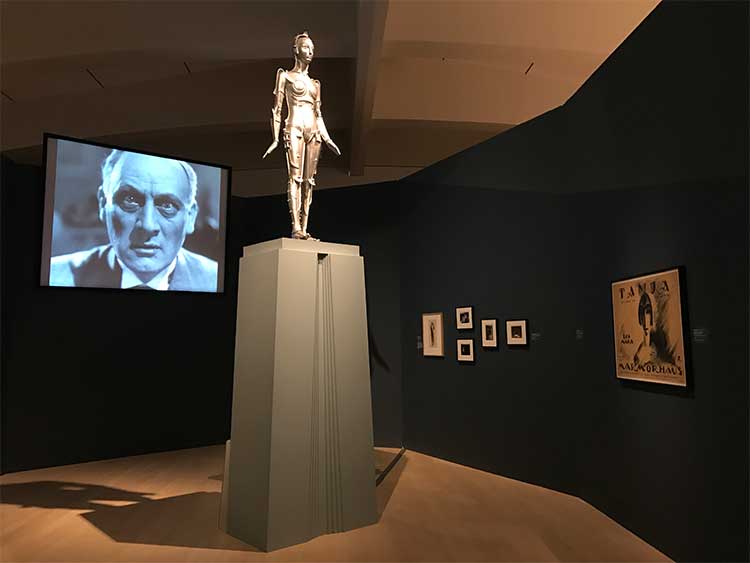 Organized by La Cinémathèque française, Paris, and curated by Laurent Mannoni, Haunted Screens is on view at the Milwaukee Art Museum through January 22, 2017. A film series—featuring The Cabinet Of Dr. Caligari, M, The Blue Angel, and Alfred Hitchcock's Rebecca—will take place in the museum's Lubar Auditorium October 29, November 12, December 10, and January 14 at 2 p.m.