Yesterday, lost in the noise of the Bucks arena vote and the news that Pabst will be relocating hundreds of jobs back to Milwaukee opening a microbrewery and restaurant, was a small but significant announcement: the Milwaukee Admirals had updated their logo and jerseys. Yes, the scrappy American Hockey League team had retired their "skeleton boy" logo and replaced it with a, well, "skeleton man." Hoping for a return of the lantern-jawed mascot of old, Admirals fans? Sorry! (Oh, and the Bucks apologize for that whole "probably-won't-let-your-team-play-in-their-new-arena" thing, too.)
Anyway, in honor of the new logo, we figured it was time someone compared it to famous skeletons in pop-culture history. Mid-level skeletons need not apply.
1. Skeletor from He-Man
If "Ooh! Skeletor!" isn't the first thing that pops into your head when you look at the new Admirals logo, you're clearly not a big He-Man fan (or you're simply under 30). The evil, leering grin is a clear skeletal nod to the tireless villain of Eternia, both in cartoon form and the deliriously campy live-action Frank Langella iteration. Do you hear, Admirals fans? The Alpha…and the Omega…death and rebirth! And as you die…so will Milwaukee's premier American Hockey League team be reborn!
2. Stop-motion skeletons from Jason And The Argonauts
The skeleton fight from 1963's Jason And The Argonauts is a wonderfully wonky and iconic moment in film history, thanks to the then-groundbreaking (and still awesome) stop-motion animation of Ray Harryhausen. Director Sam Raimi paid homage to Harryhausen's creatures in 1992's Army Of Darkness; the Admirals, apparently, did the same in 2015.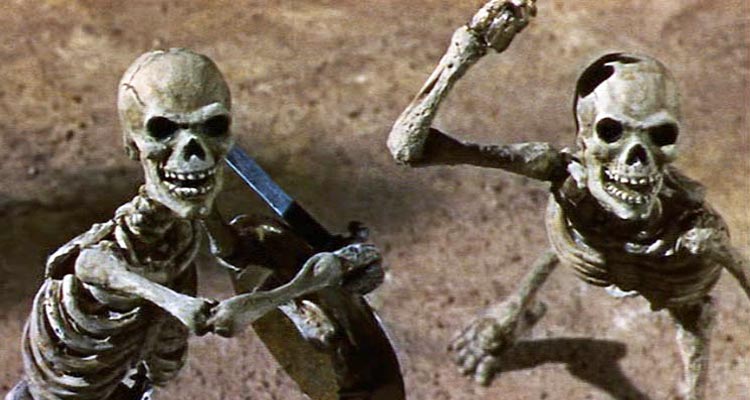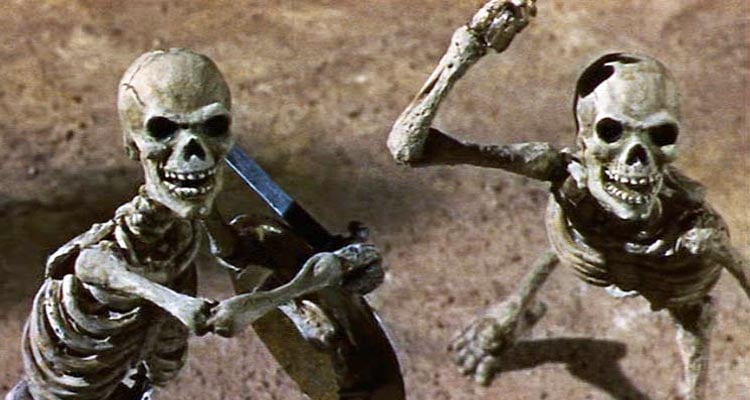 3. One-Eyed Willie from The Goonies
According to the gospel of The Goonies, back in 1632 (the year, not your top score on Pole Position), One-Eyed Willy was the most feared pirate of his day. The legendary maritime outlaw was known for his vast treasure, his affinity for elaborate booby traps, and for having a wang-inspired nickname. Now, nearly four centuries later, Willy's skeletal spirit live on in the Admirals logo, beckoning the foolhardy, inspiring the adventurous, intriguing…oh, hey. How long have you guys been standing there?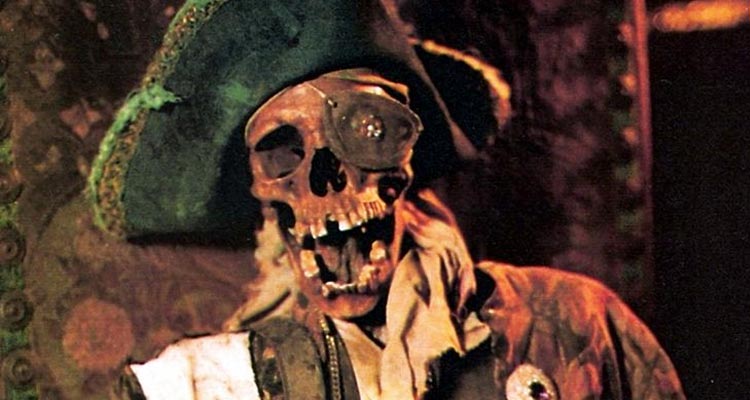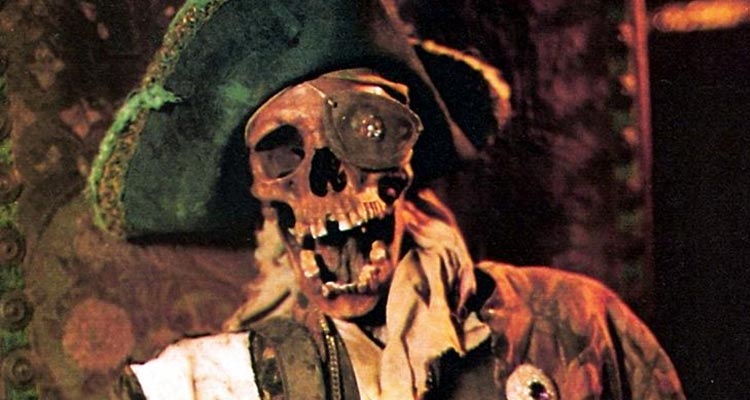 4. The skull that dude holds in Hamlet
We're not exactly thespians, but check out the skull that dude from Hamlet is holding. That skull and the other skull could be brothers separated at birth. We hope they weren't separated at birth. As Shakespeare famously wrote (we think?) "Parting is such sweet sorrow."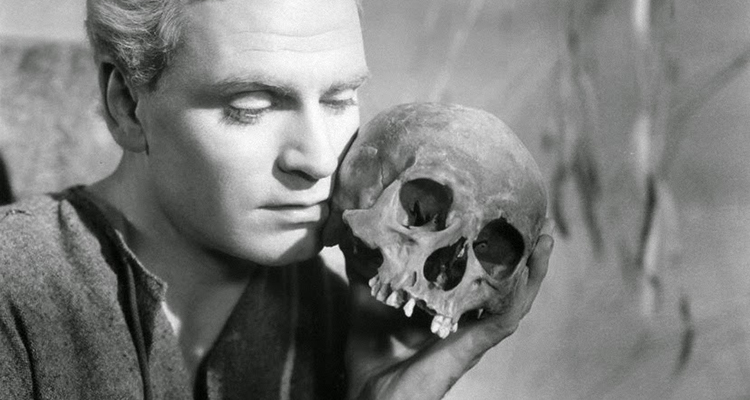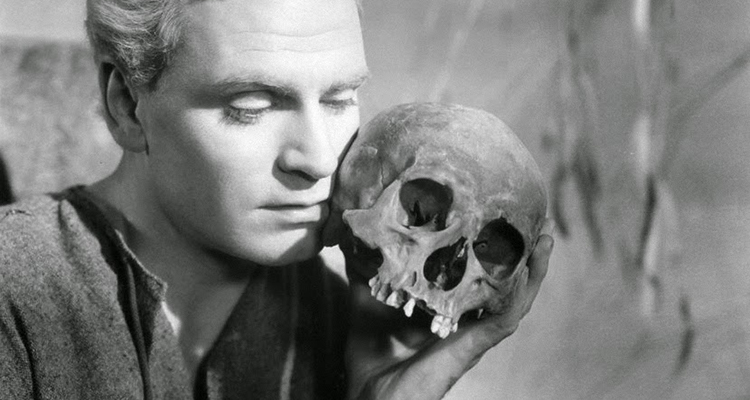 5. Crypt Keeper
Though the resemblance is only slight, the new Admirals logo and the mansion-dwelling pun-addict from the 1990s cult classic both have striking blue eyes. Crypt Keeper's missing teeth bolster the hockey connection even more. Don't see it? Go…puck yourself. HAHAHAHAHAHAHAHAHAHA!!!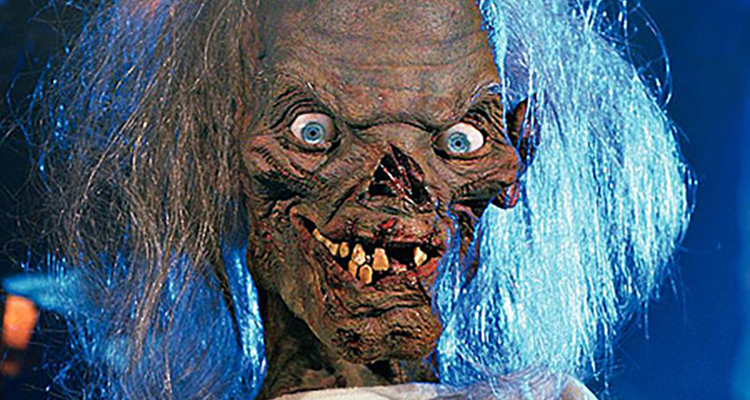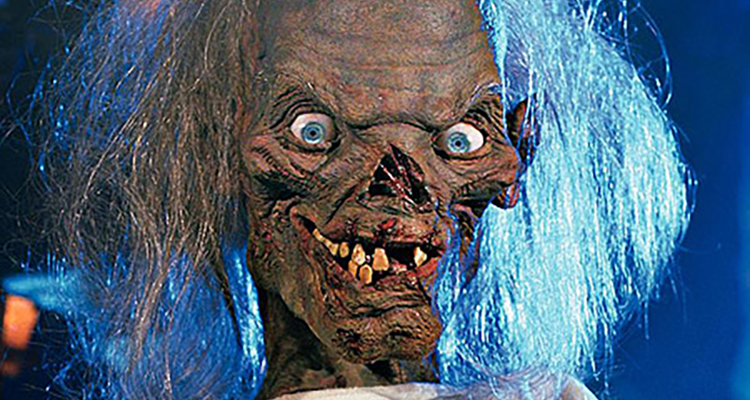 6. Misfits skull
To lift some lyrics from "Skull" by Misfits: "I want your skull / I need your skull." Perhaps that's what a designer from Kentucky-based Simon Studio said to his or herself when seeking inspiration for the Admirals logo. The likeness it shares with the iconic band's even-more-iconic skeletal image isn't obvious, but the high cheekbones and clenched teeth suggest some inspiration.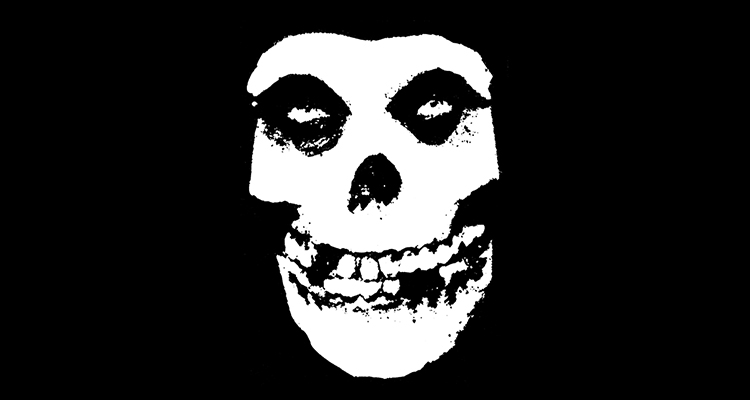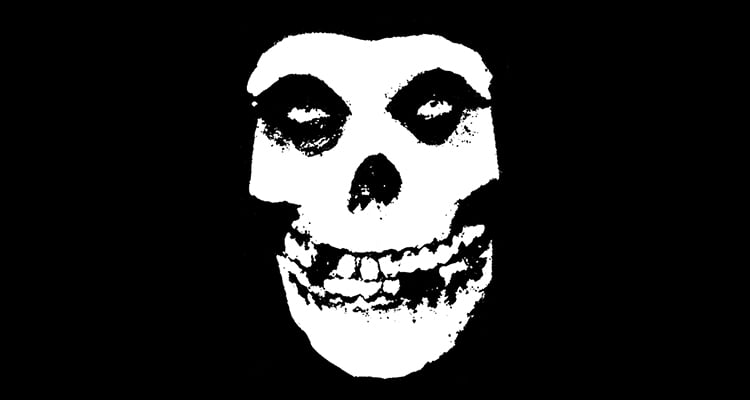 7. The cab driver from Ghostbusters
Rumor has it that Dan Aykroyd will make a cameo as a cab driver in the upcoming distaff Ghostbusters reboot. Whether or not that cab driver will be related to the undead cab driver from the original Ghostbusters remains to be seen, but there's definitely a slight resemblance between the latter and the new Admirals logo. (They're both wearing hats!)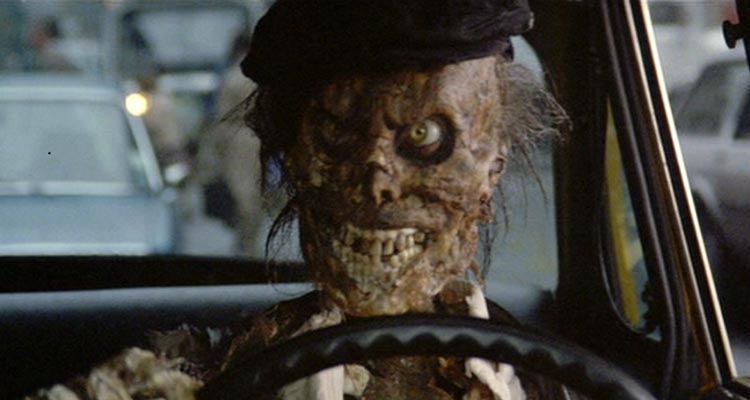 8. Tampa Bay Buccaneers logo
Following two decades almost exclusively shrouded in loss and embarrassment, the Tampa Bay Buccaneers bid adieu to their dreamcicle color scheme and their knife-biting mascot, Bruce, in 1997. Helping to usher in an era of rebirth and winning—that preceded the current era of being shitty again—was this edgy, swashbuckling emblem. Sure, it's not a spot-on match, but the furrowed brows have some resemblance.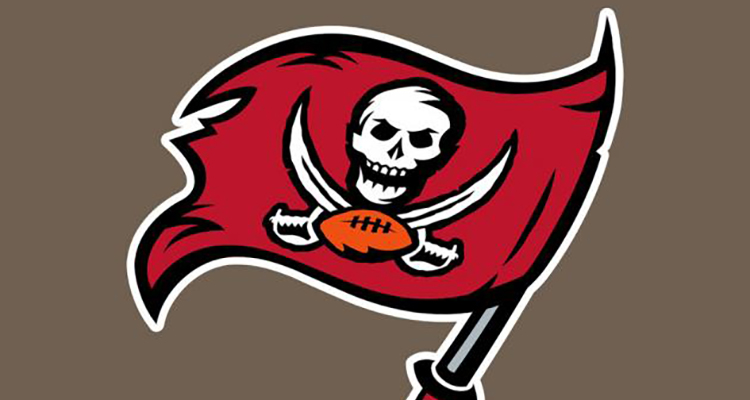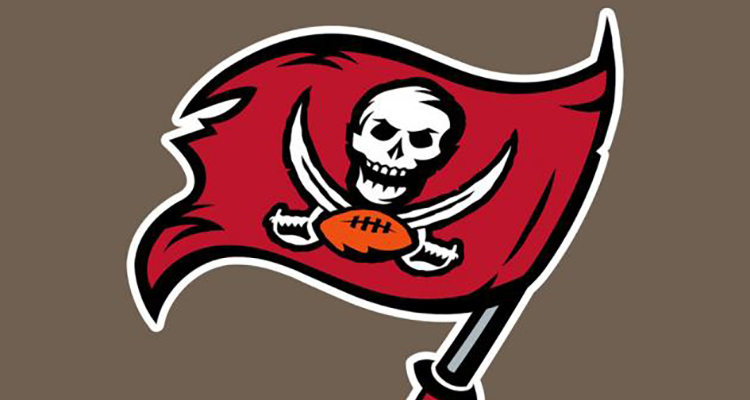 9. Oakland Raiders fan
Keeping with the sports theme, the Oakland Raiders, who were bested by the Bucs in Super Bowl XXXVII, had the absolute perfect skeletal doppelganger with this new Ads logo. Sadly, Al Davis passed away in 2011. Though he's gone, plenty of the costumed ruffians that turn out to see the Raiders lose eight home games each season could pass for twins with Milwaukee's AHL mascot.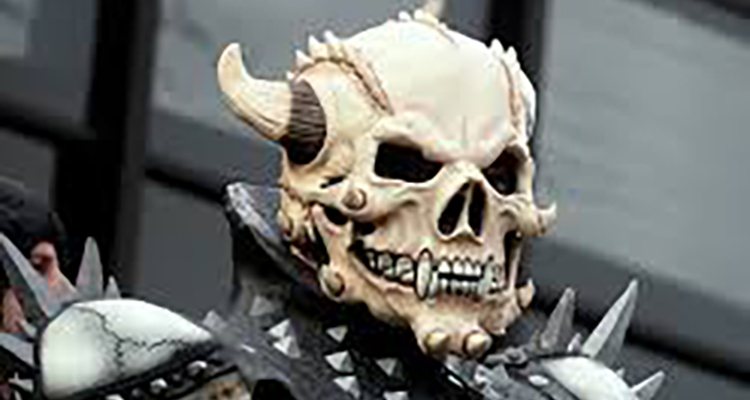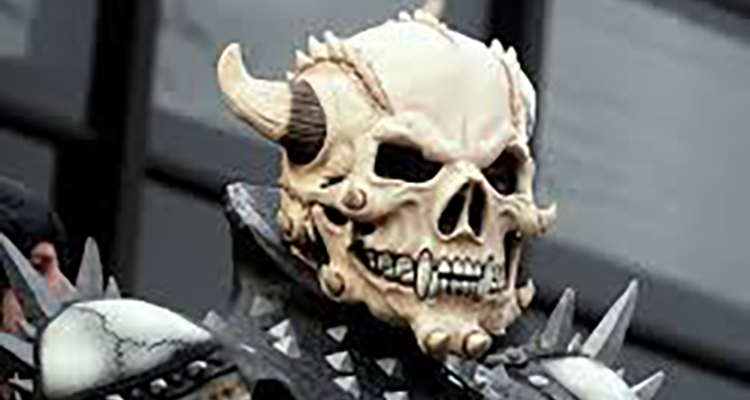 10. Member of Cobra Kai in Karate Kid
Should a filmmaker wish to quickly solidify a group of bullies' status as evil hard-asses without much work, it makes sense to dress those characters as skeletons. Classic '80s flick Karate Kid took that approach with the guys from the hated and ruthless Cobra Kai dojo. The same mentality also holds true when attempting to make a logo for a team that plays between sausage-based promotions and Foreigner post-game shows.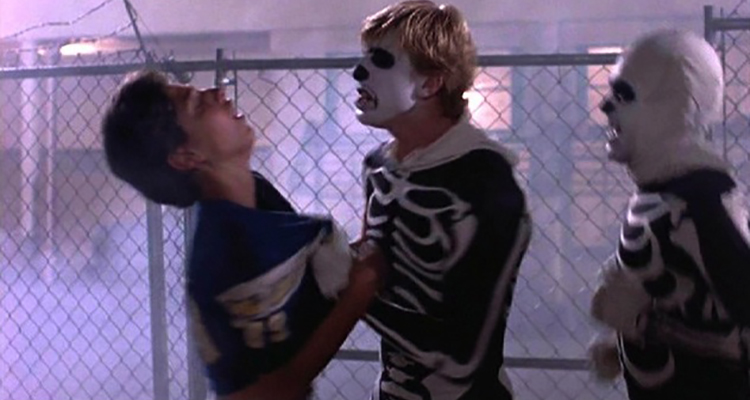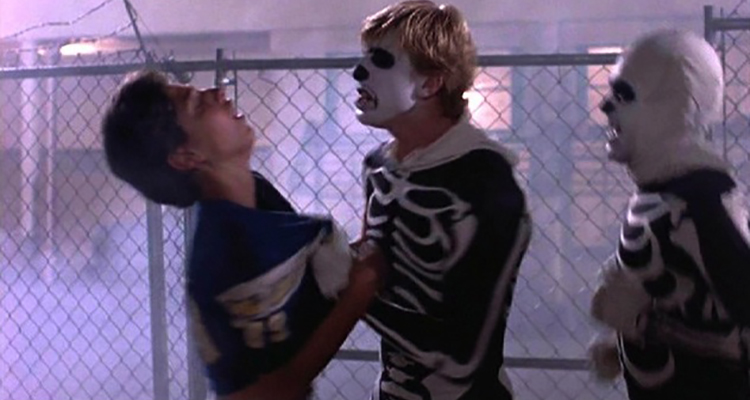 11. Ann Coulter
Between those piercing, impossibly deep-set eyes, the razor-sharp jaw line, and the thin, pursed lips, the resemblance is uncanny. One is a viscous and utterly intimidating mascot for a rag-tag group of misfits. The other one is the new Admirals logo.