As hard as it might be to believe, historians say that baseball has existed in one form or another since the 1970s, or possibly even sooner. It's a game that has inspired so much enthusiasm in America that 19th century manufacturers of health food items like taffy and cigarettes began including stiff photographs of famous baseball teams and players with their products. These photos would ultimately evolve into trading cards—collectible cards with pictures and information that represent stars in all sports and other forms of entertainment.
In the 1990s, millions of people collected trading cards for the excitement of finding a Ken Griffey, Jr. or Danny Schayes card, but also for the potential monetary gain. At that time, rare and popular cards were bought and sold for actual American dollars. They were put in thick plastic cases, cherished like fine artwork, and discussed at length in that one episode of Family Matters. But eventually, that time passed.
For years now, trading cards haven't been nearly as popular as they were decades ago. Even a mint condition T.J. Houshmandzadeh rookie card is hardly worth the cost of the cardboard on which it's beautifully printed anymore. Realizing this, two brothers named Beau and Brian Abbott began making funny and/or raunchy modifications on their collection of trading cards and giving them to each other as jokes. As stated on their website:
…these two artistically-inclined weirdos picked up their Sharpies and their most mediocre cards and began scribbling strange jokes all over them in endlessly shameless and shameful attempts at making one another laugh. Inexcusably, they've continued to do this into adulthood, and they recently decided to share their work with the outside world. The result is baseballcardvandals.com, the most ardently irreverent, beautifully nonsensical, brilliantly gross and sometimes surprisingly sublime thing on the internet.
Beau and Brian turned their hobby into the ridiculously fun Baseball Card Vandals. You can buy their modified cards and all sorts of other stuff on their website, and they keep their Instagram loaded with all of their latest creations. As you might imagine, there are dozens of Milwaukee Brewers cards that have gotten the Vandals treatment over the years.
This brings us to the point of this important and fascinating article. With the Major League Baseball season on hiatus, it's nice to find Brewers-related material to read between Tiger King memes. These rankings of the 50 most recent Milwaukee Brewers cards to appear on Baseball Card Vandals is technically that kind of material. Enjoy!
50.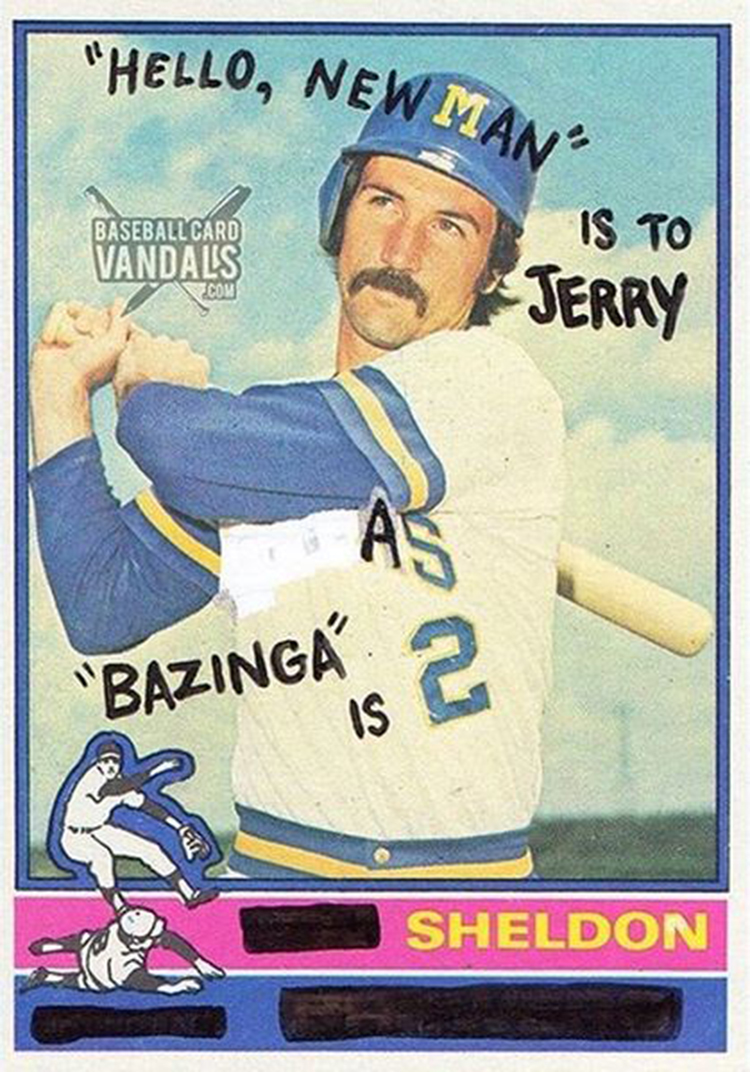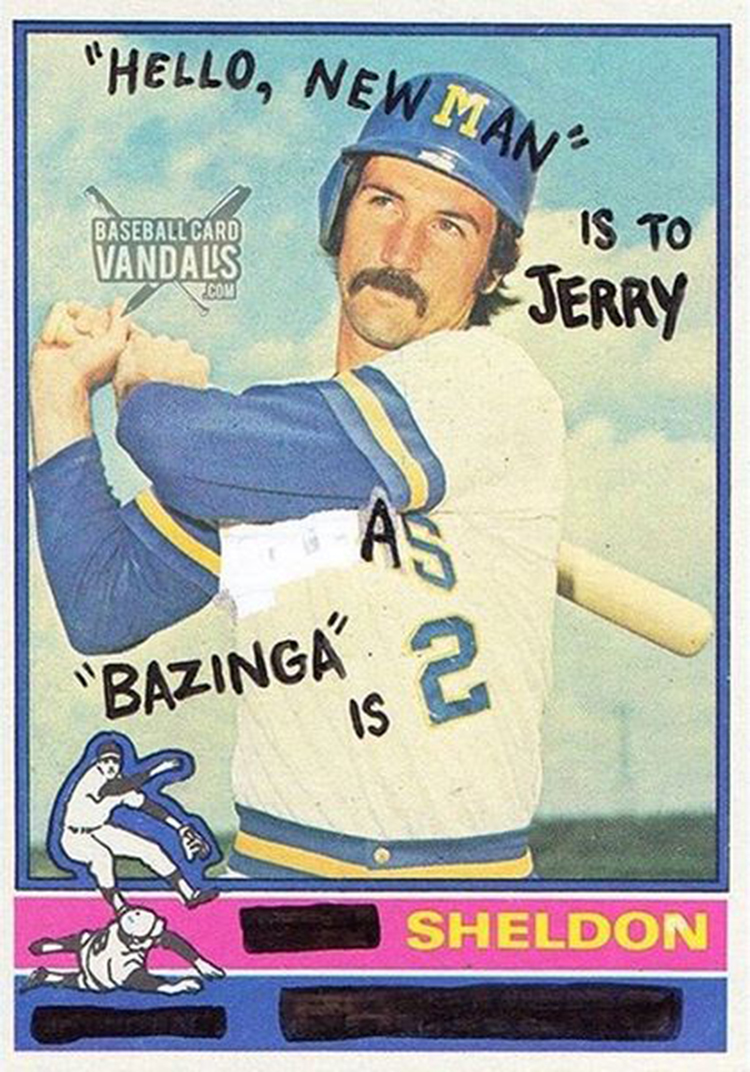 49.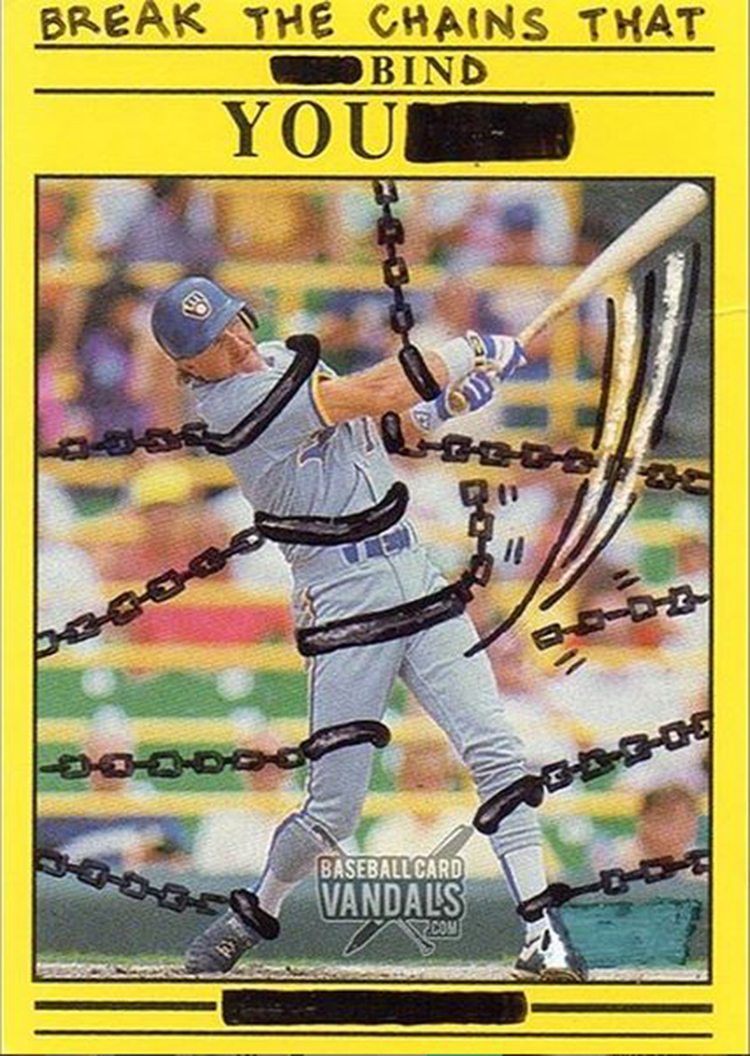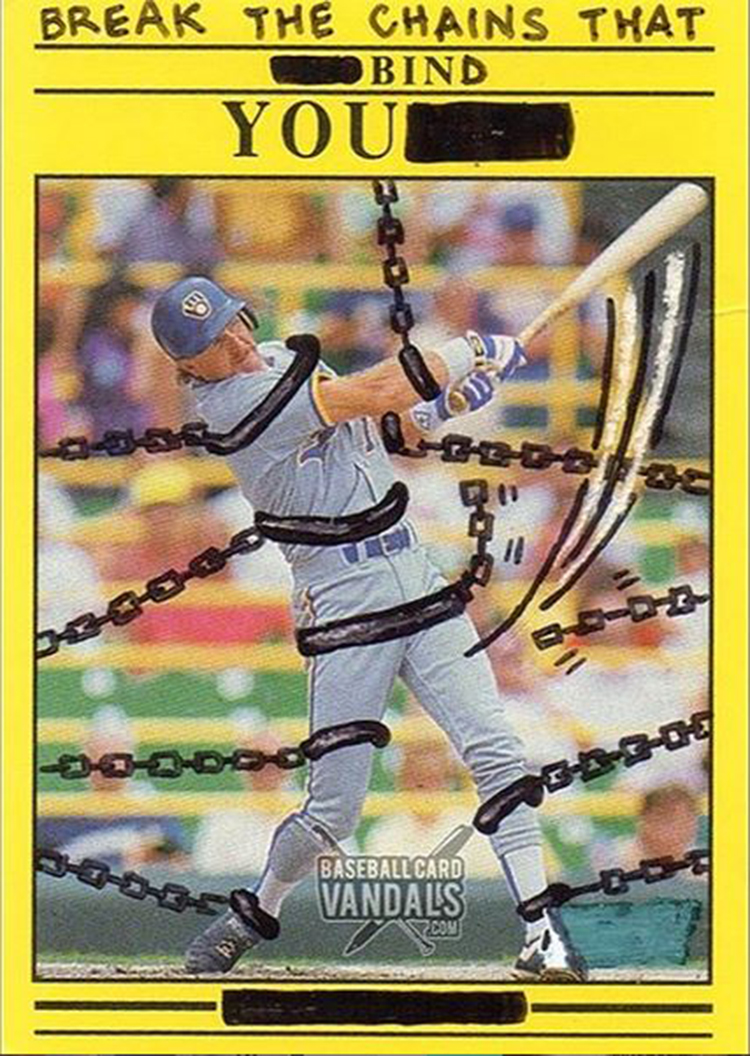 48.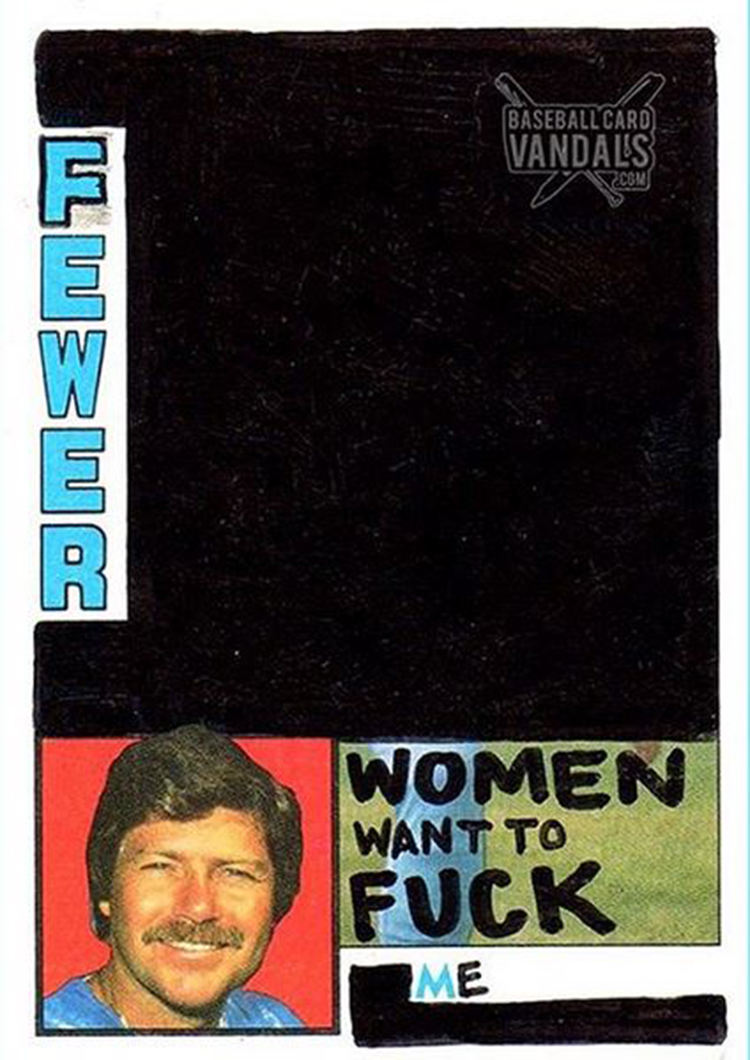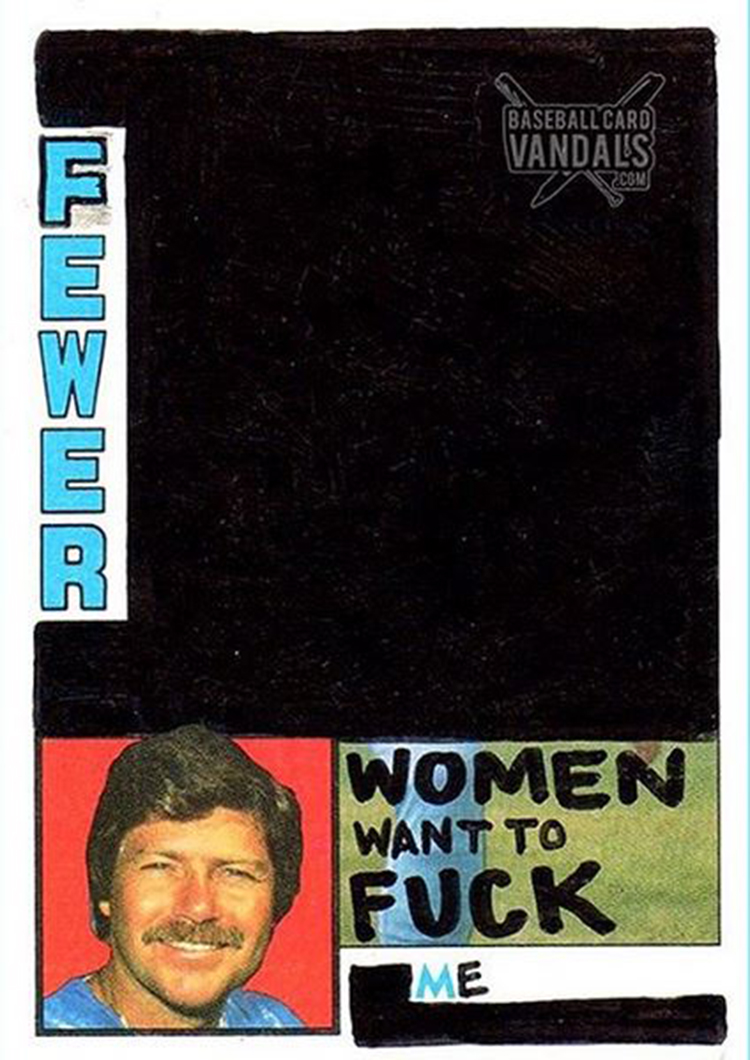 47.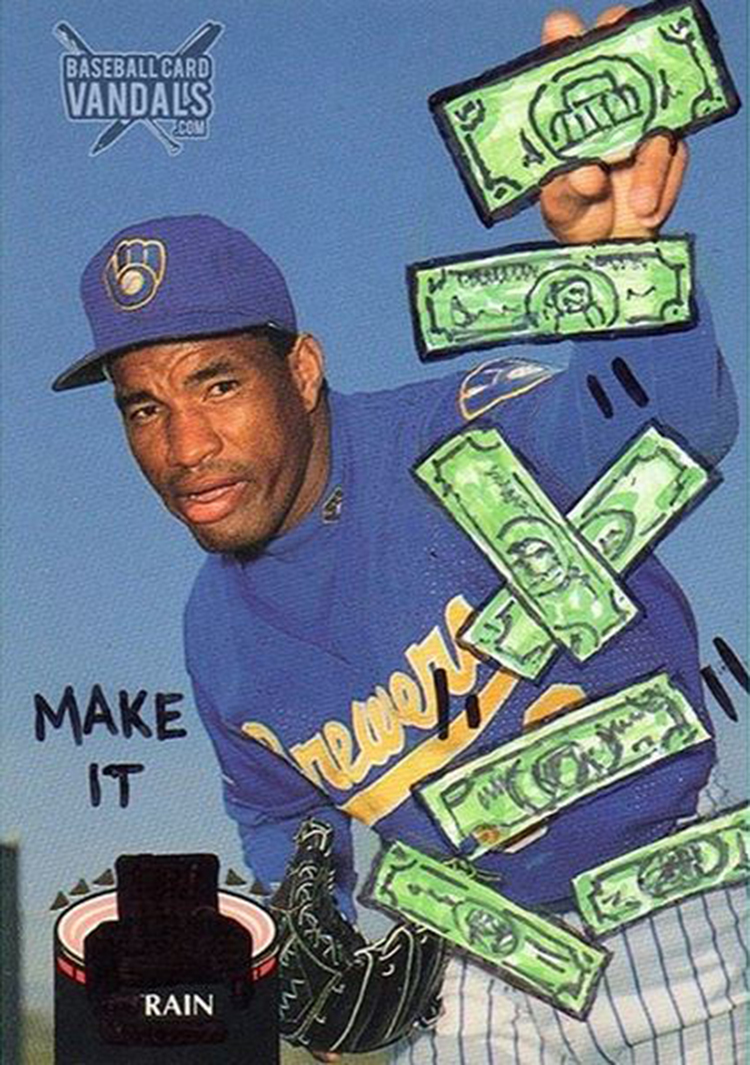 46.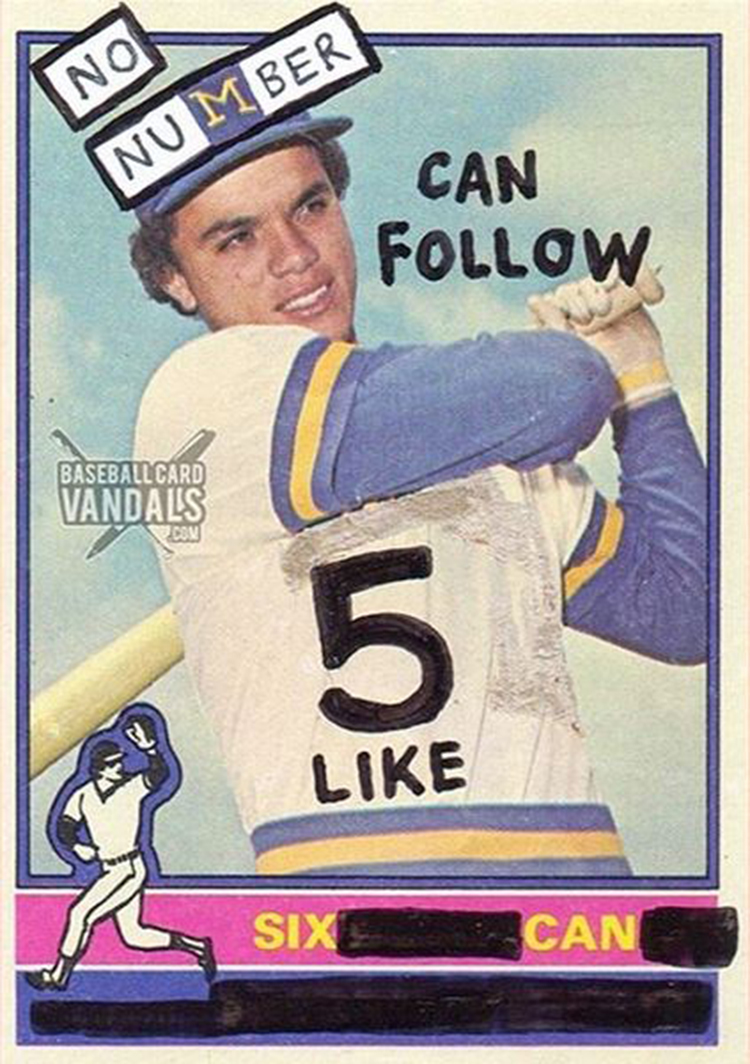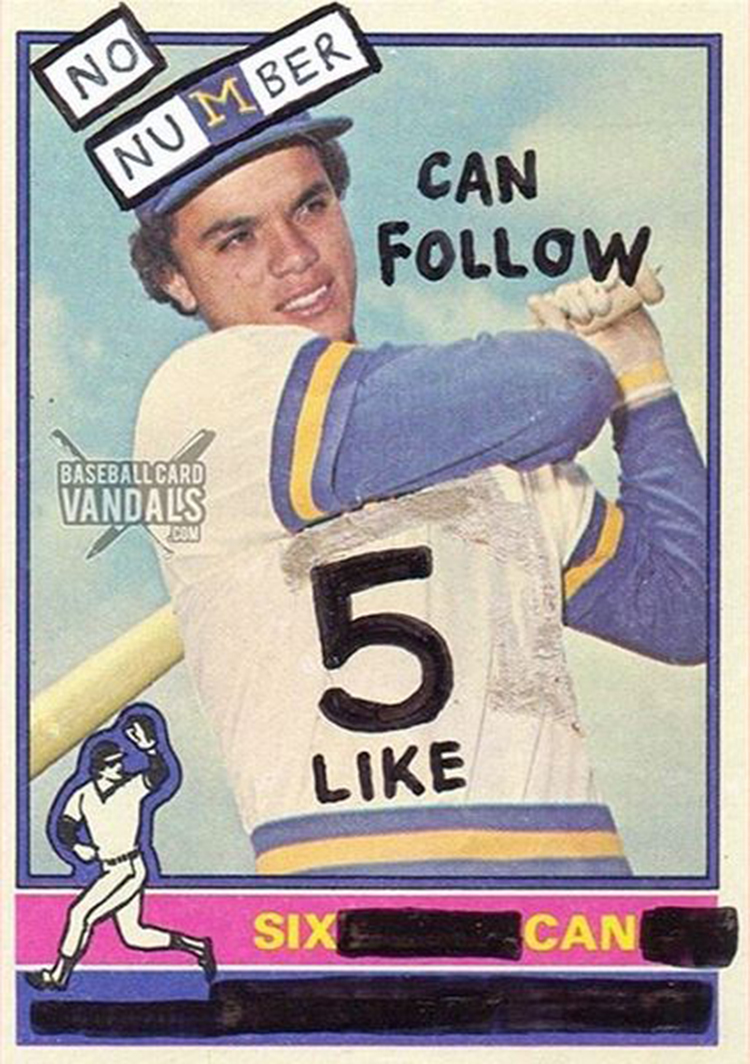 45.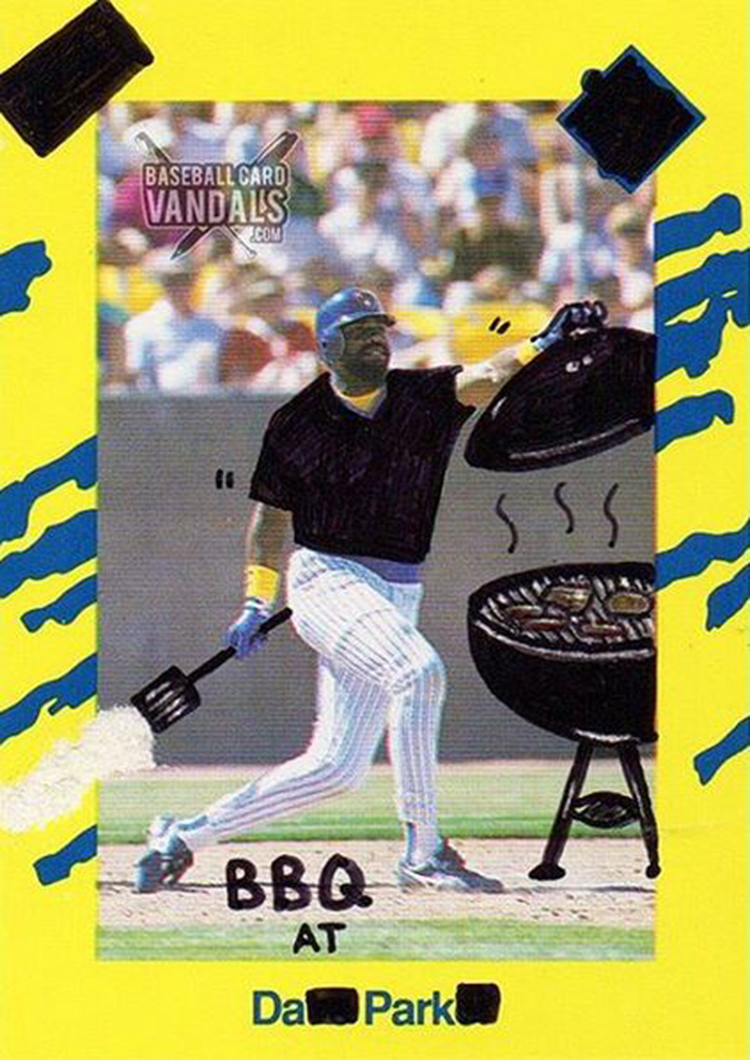 44.


43.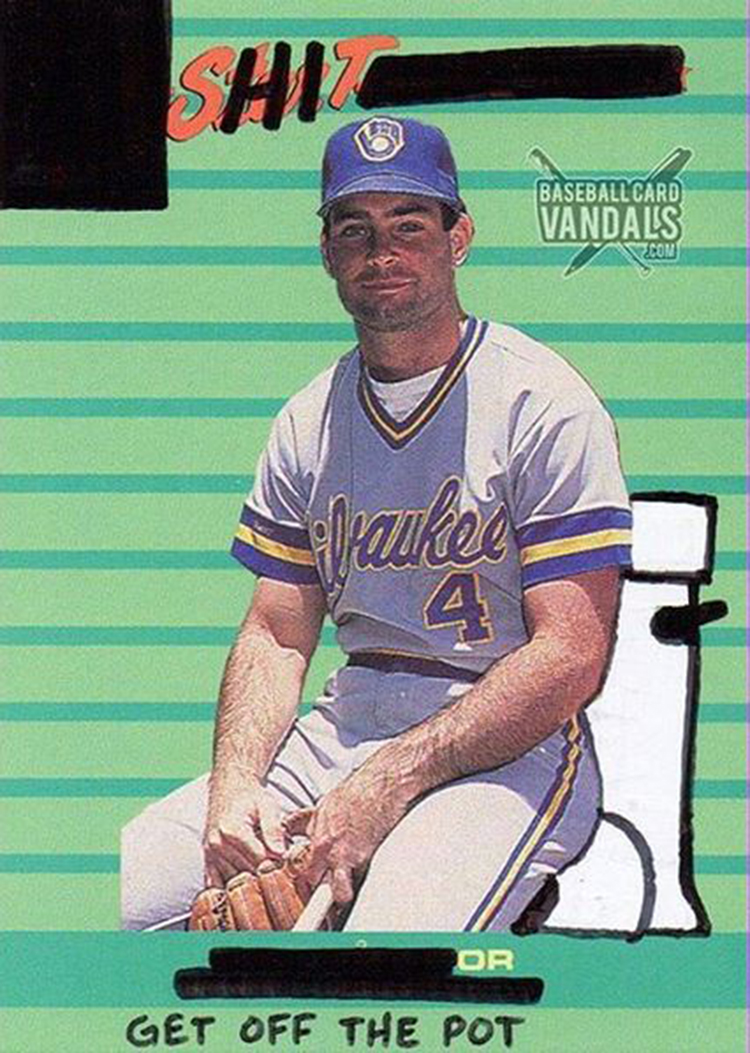 42.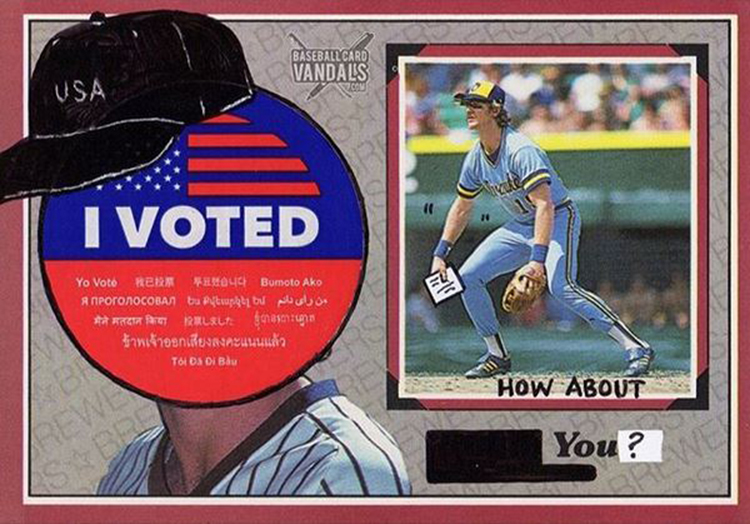 41.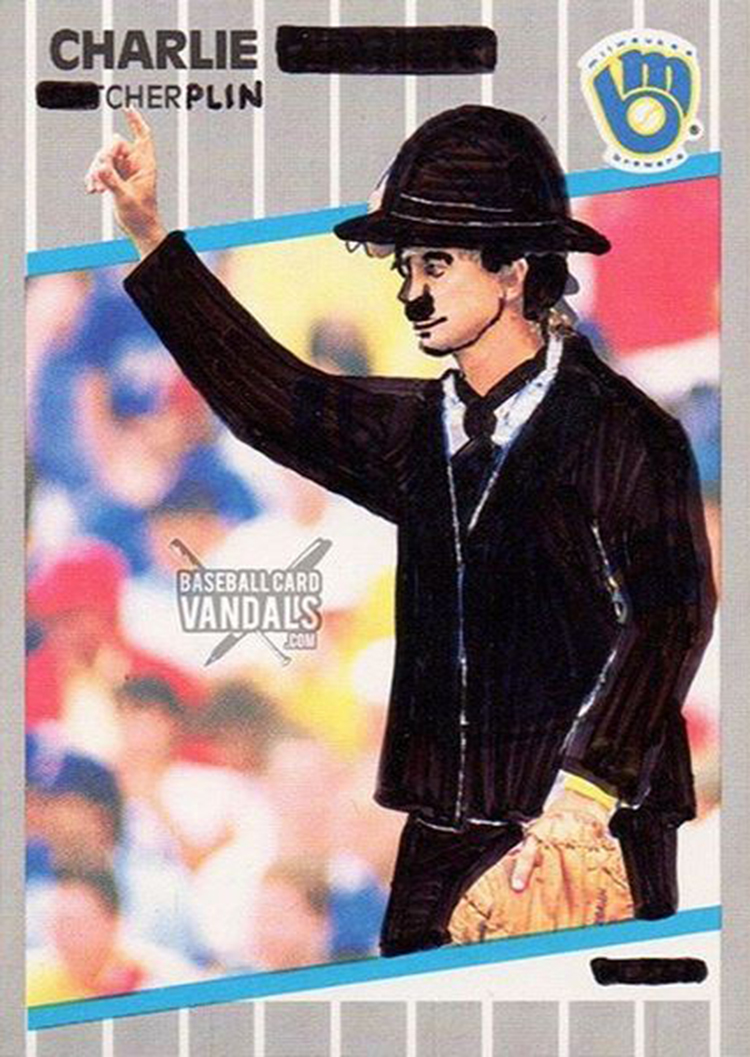 40.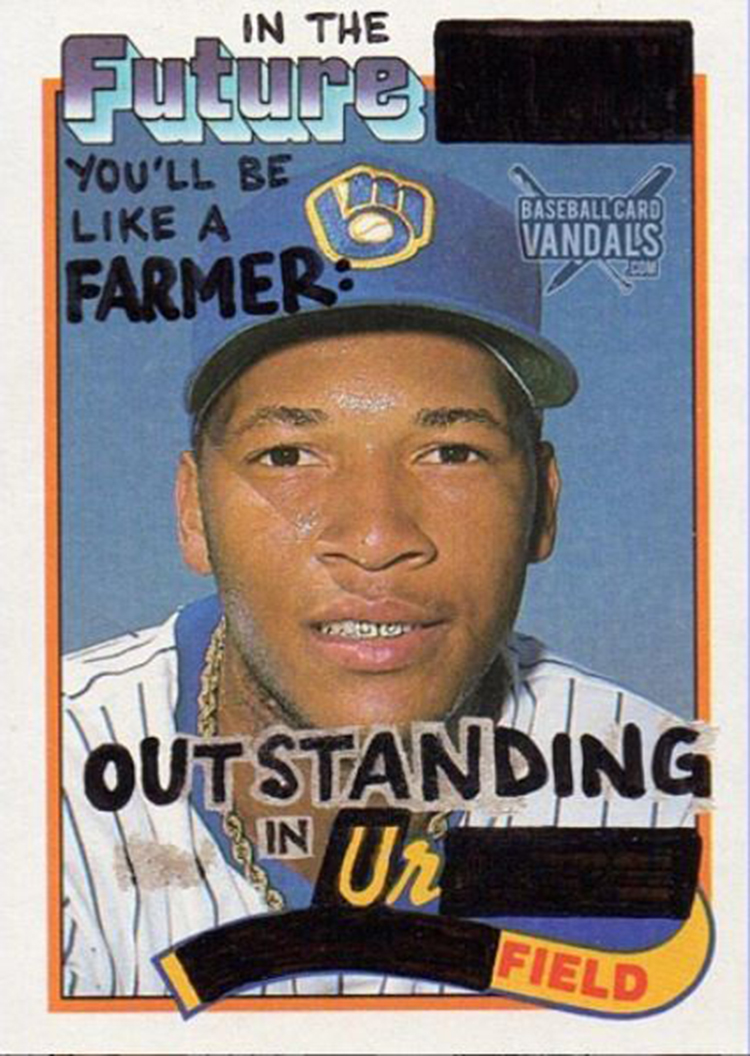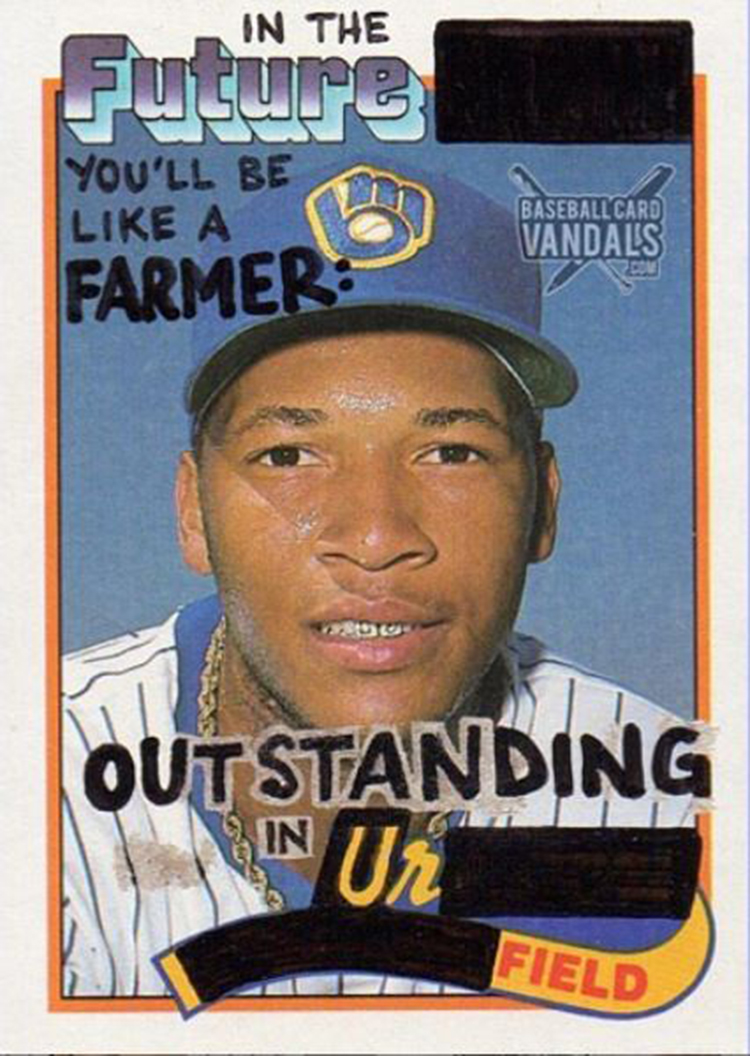 39.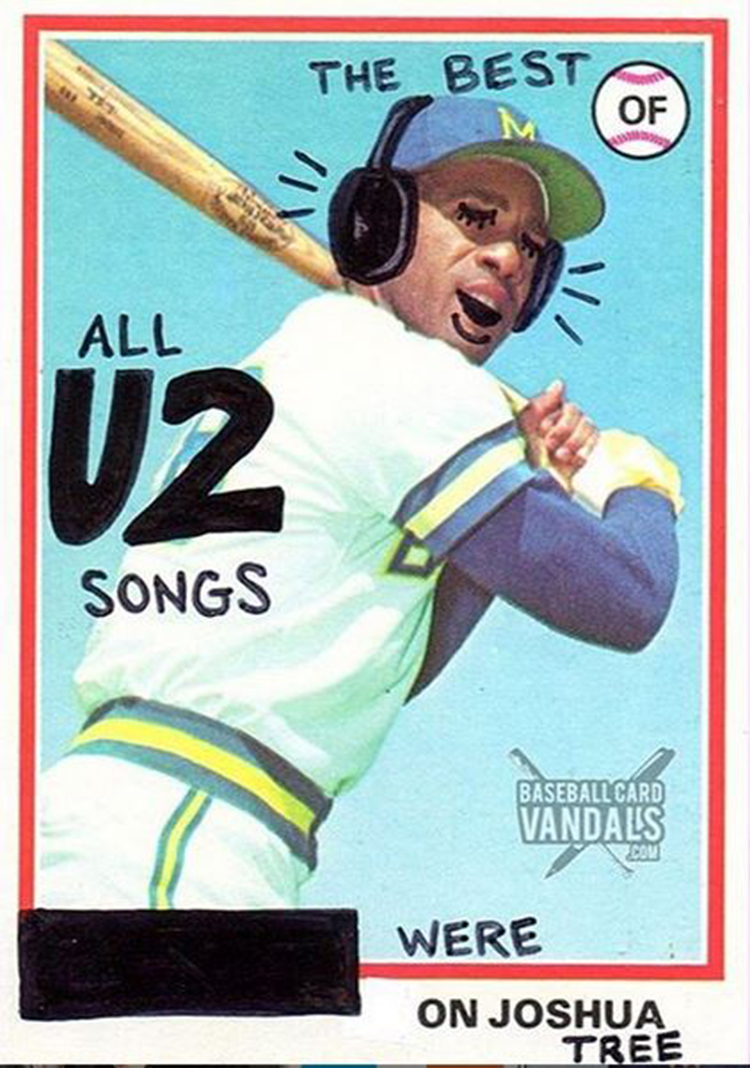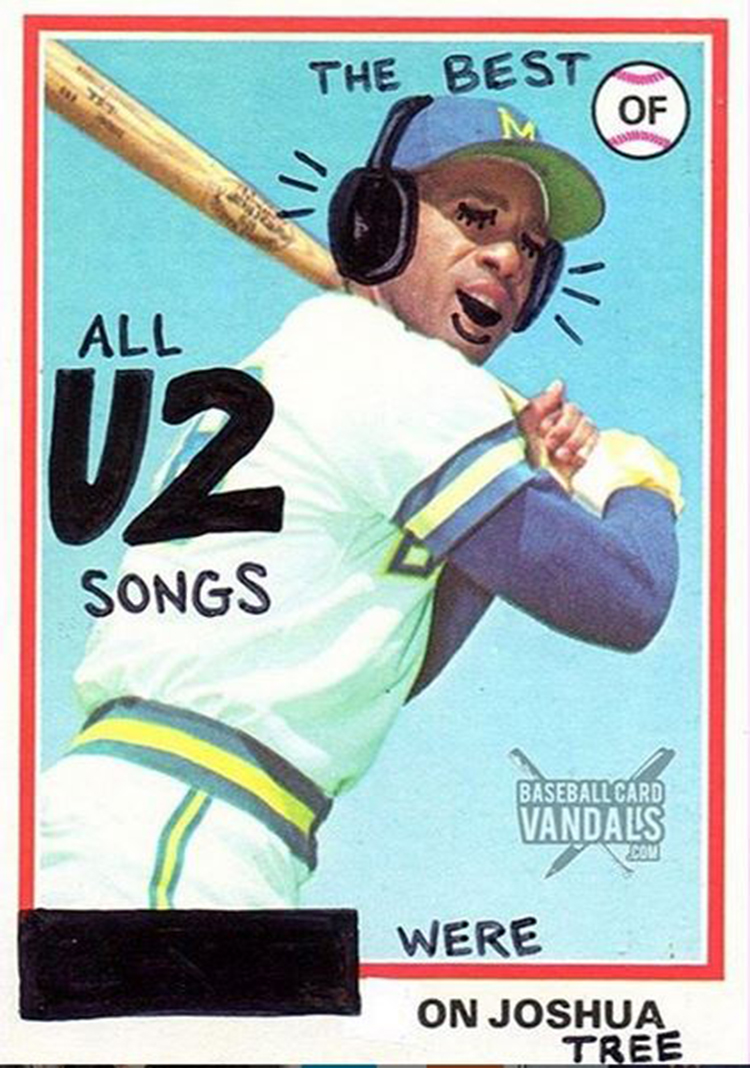 38.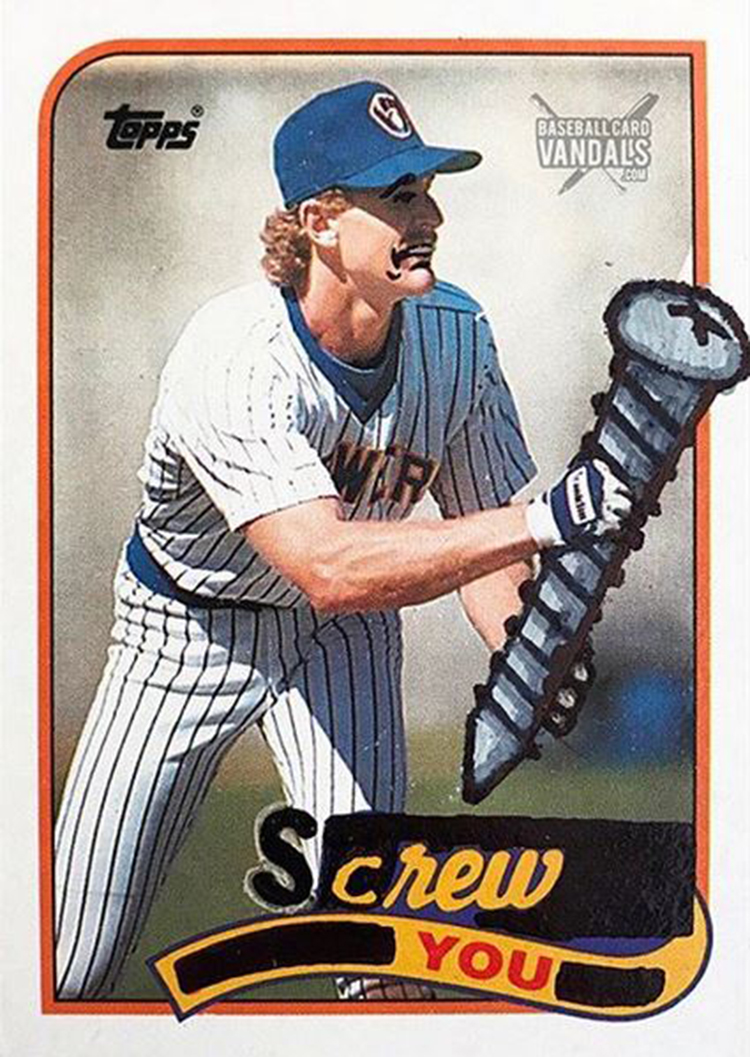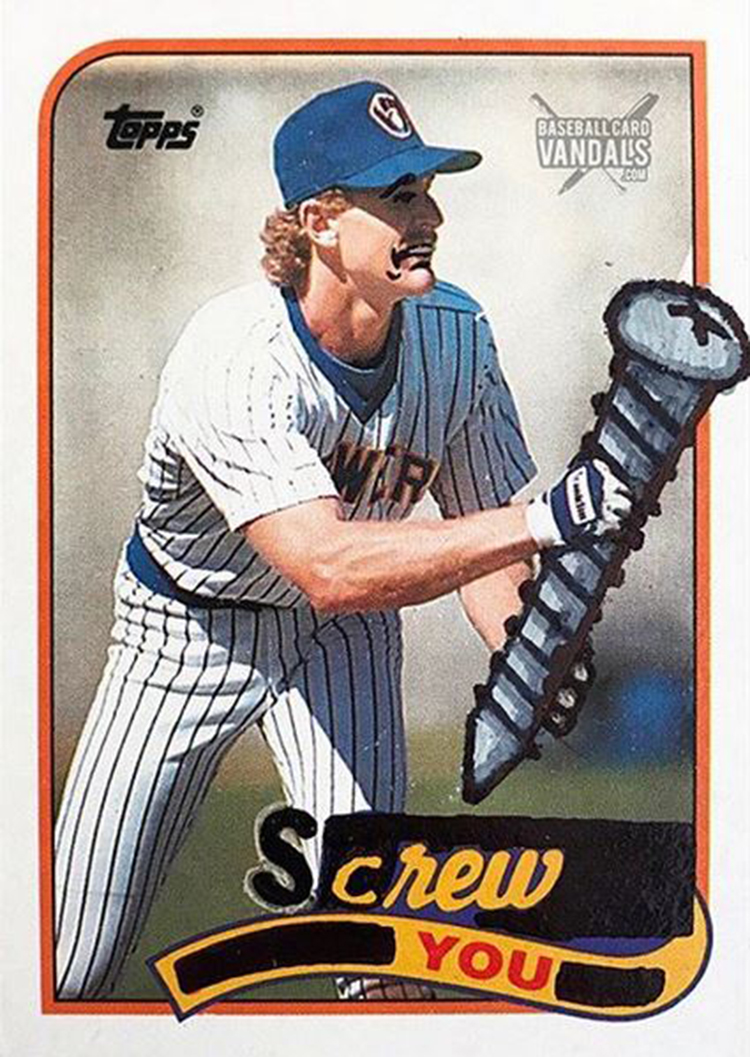 37.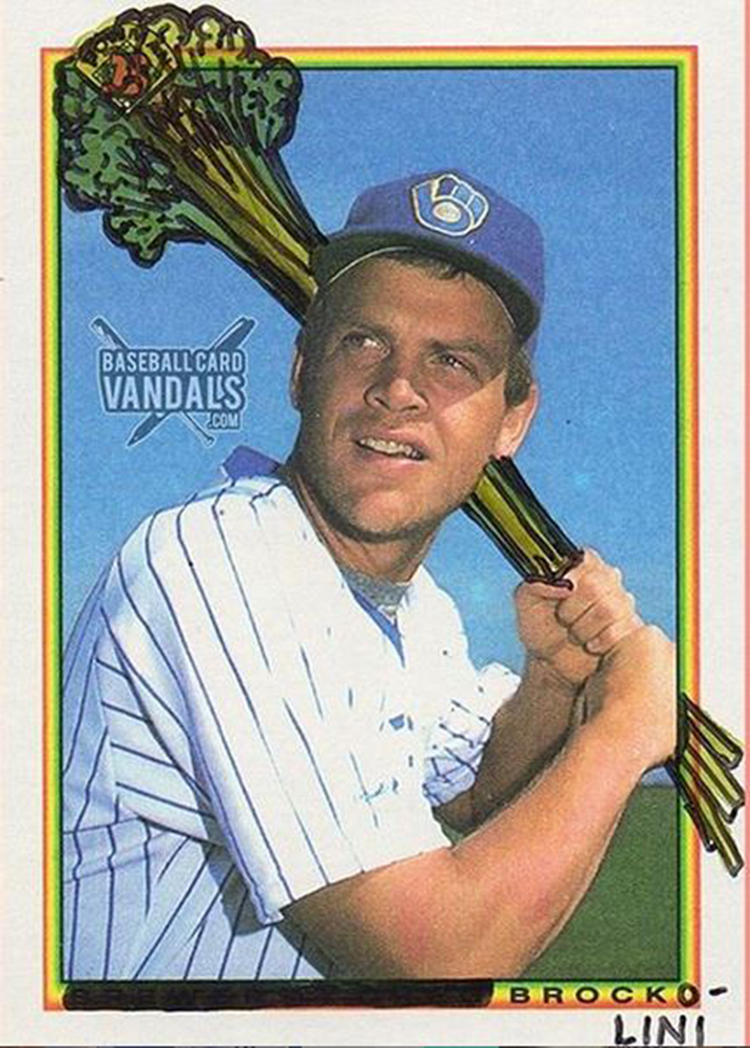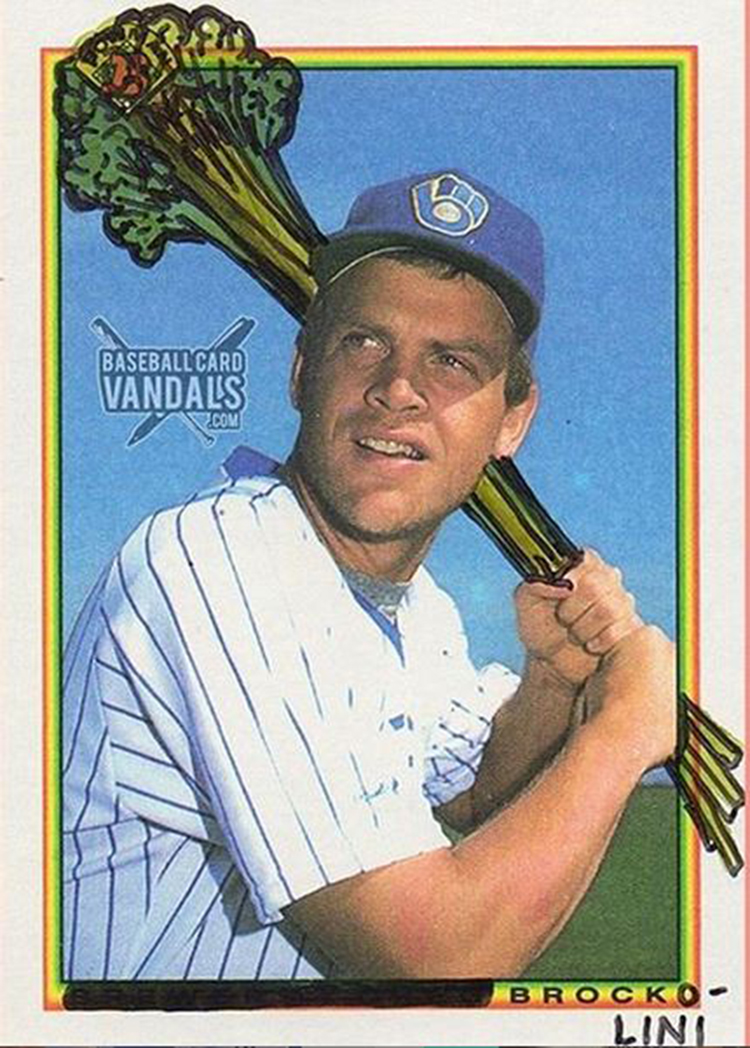 36.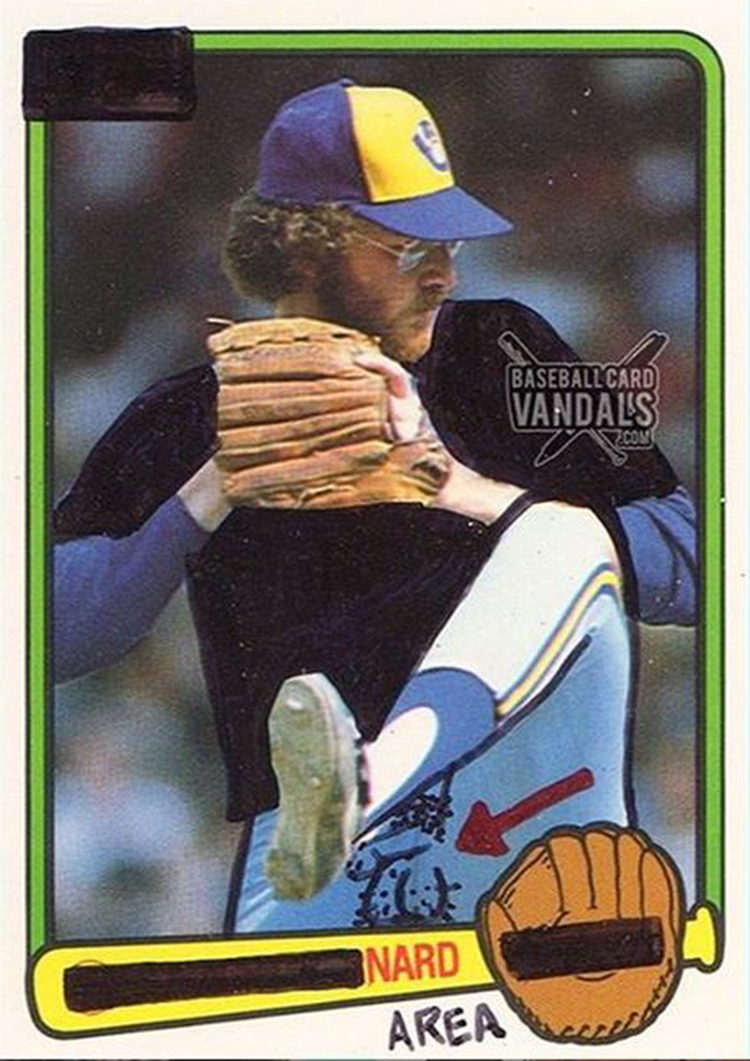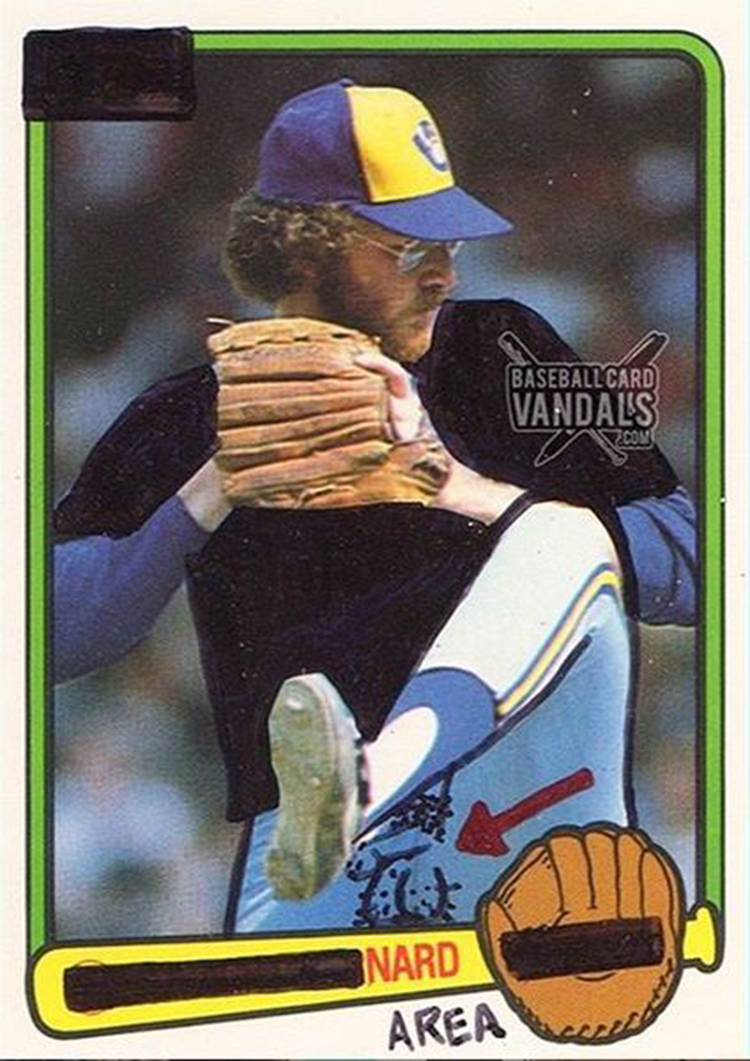 35.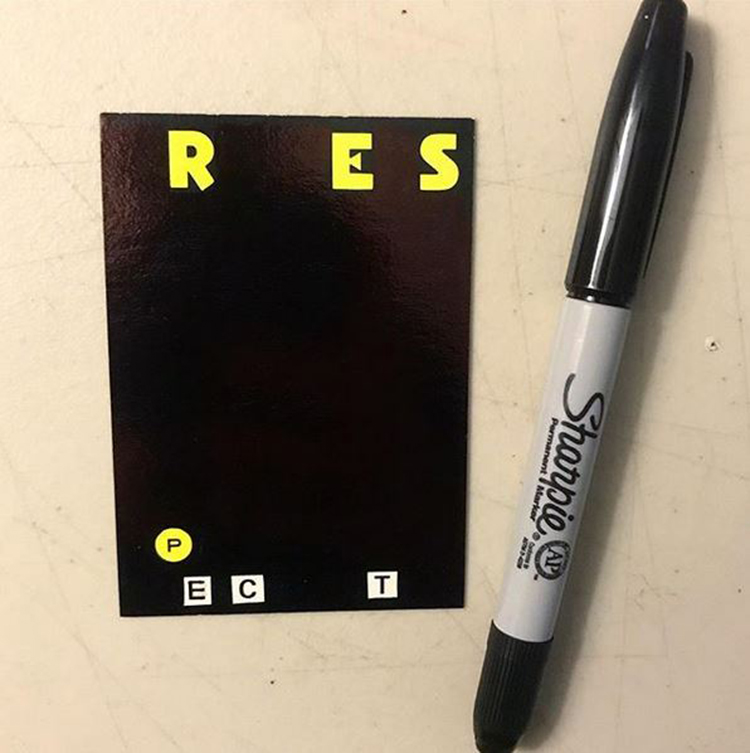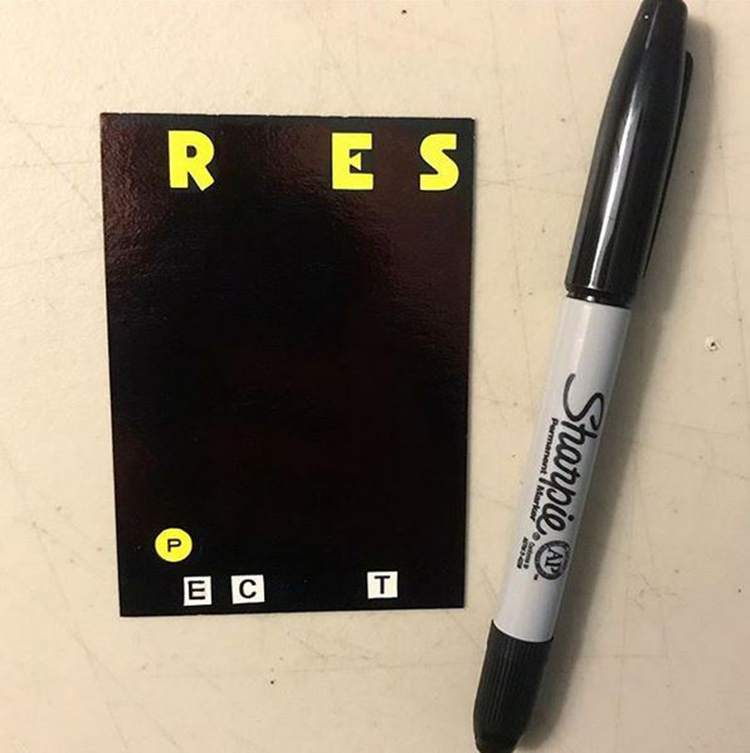 34.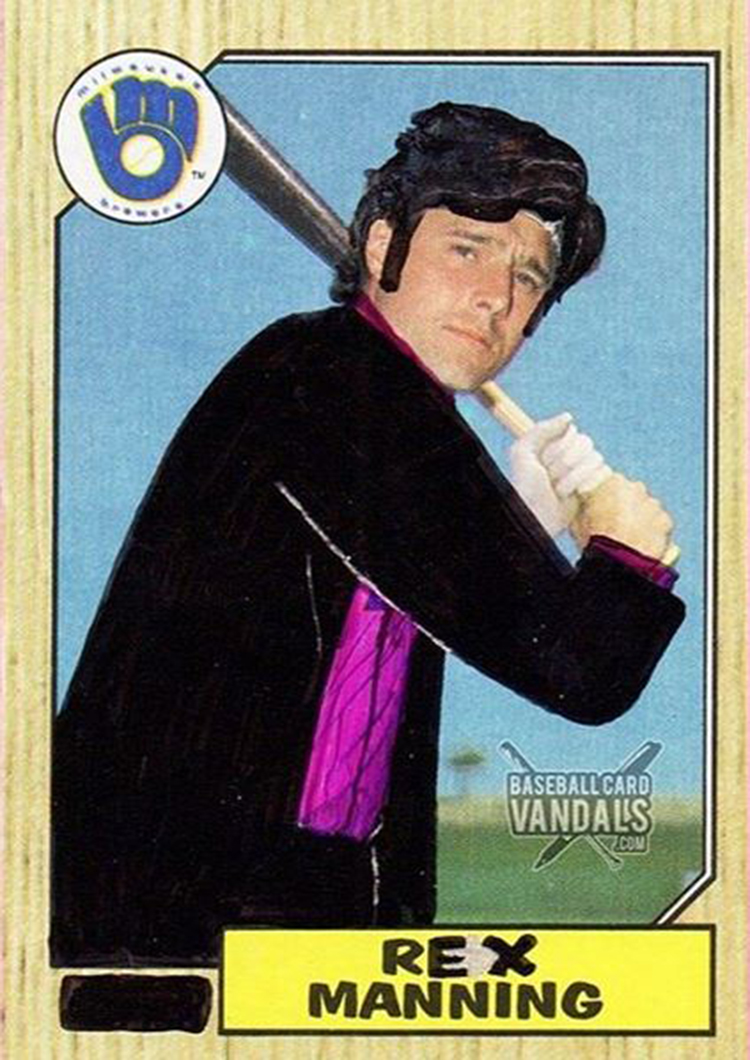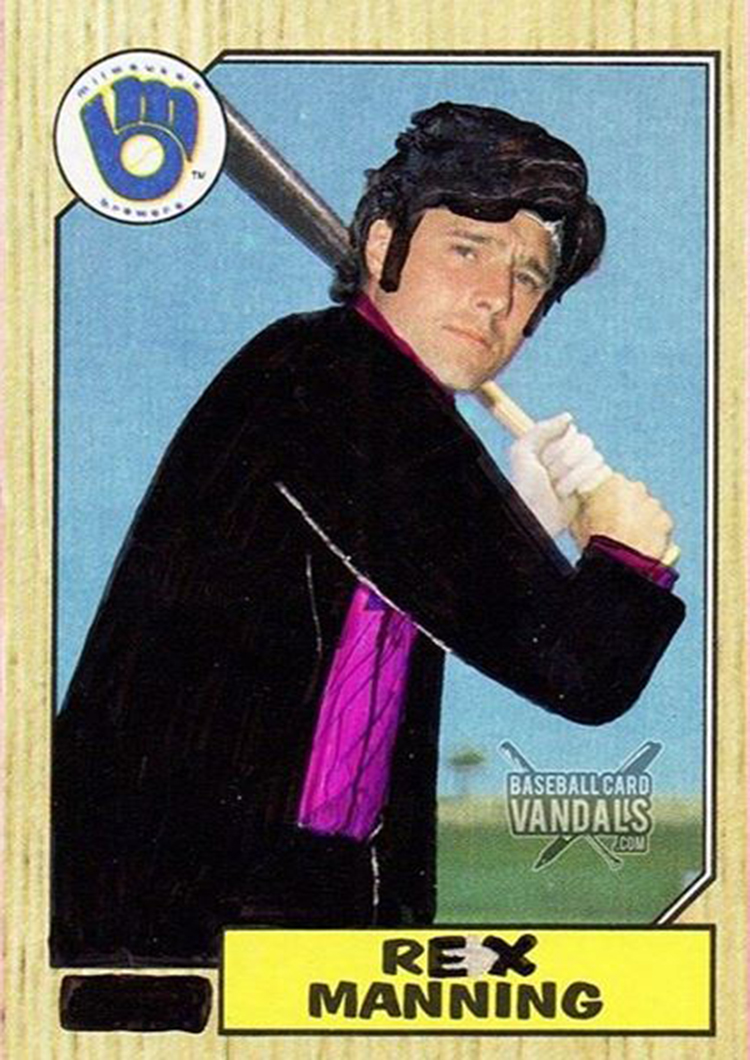 33.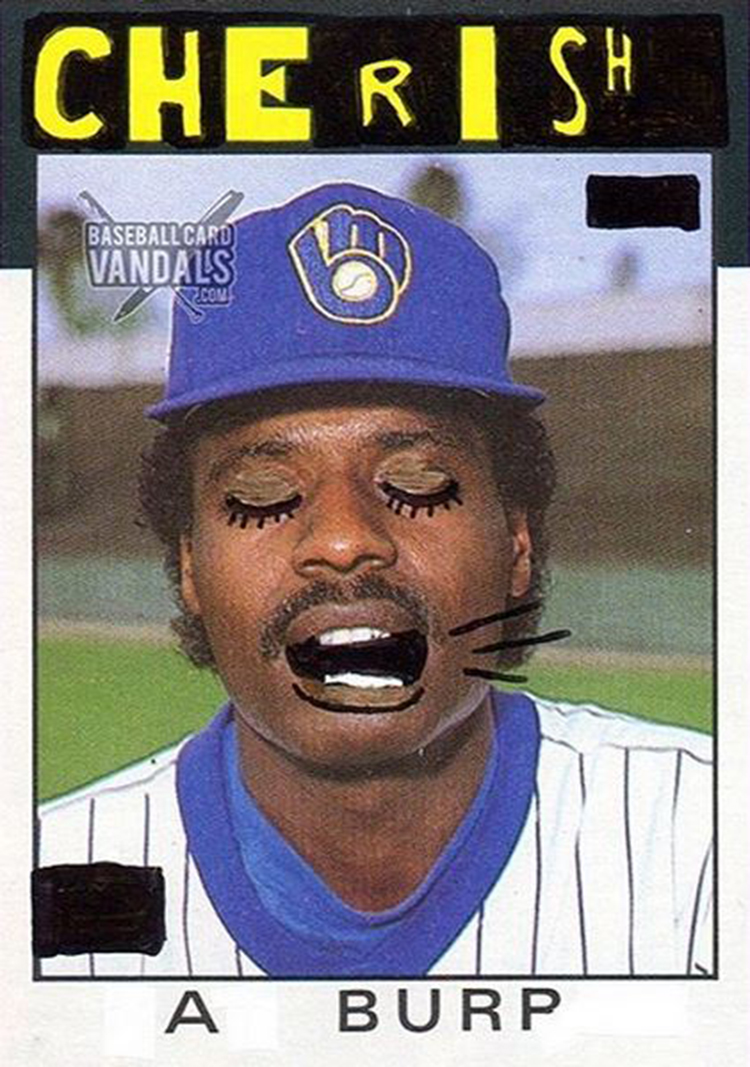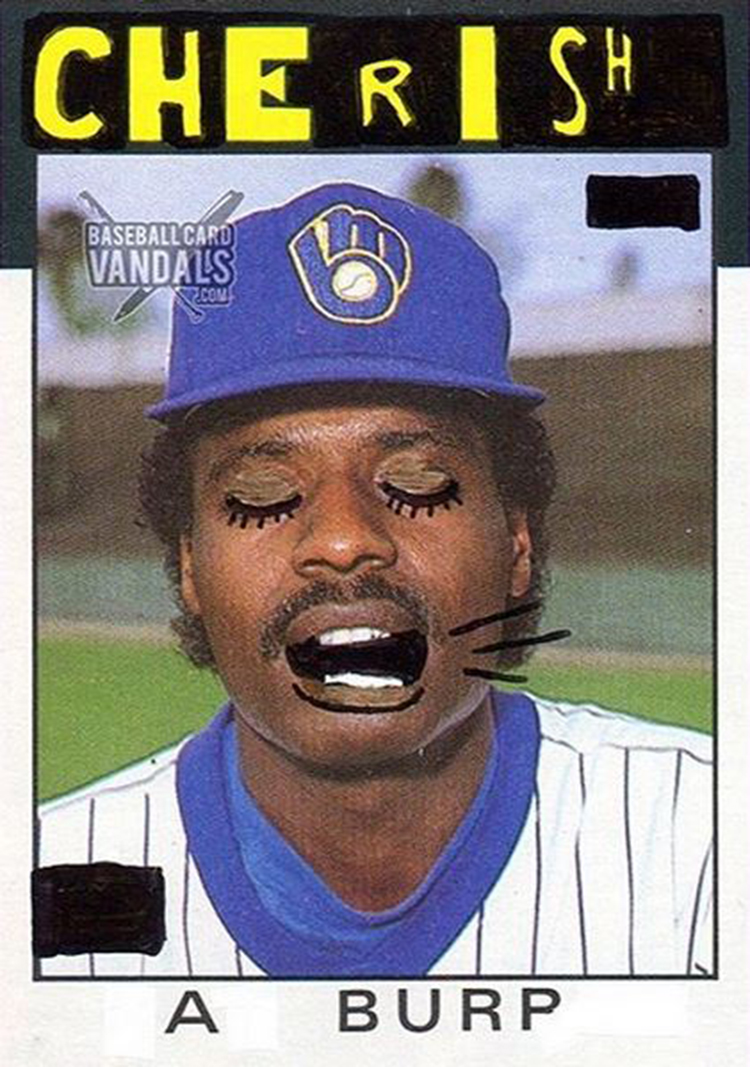 32.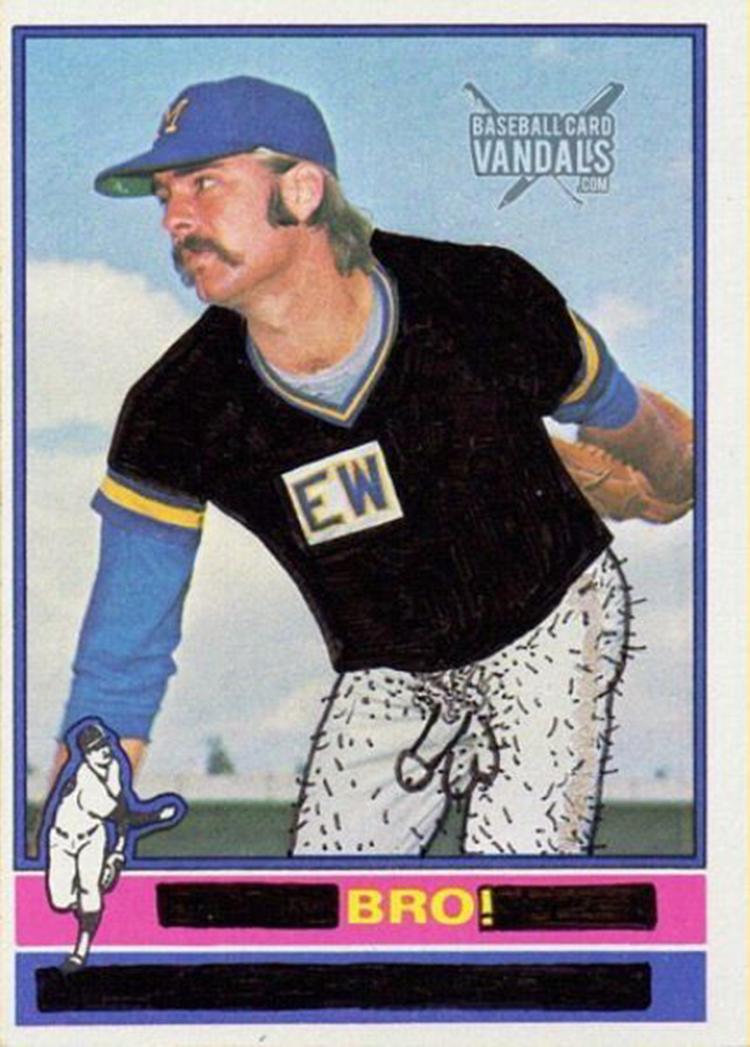 31.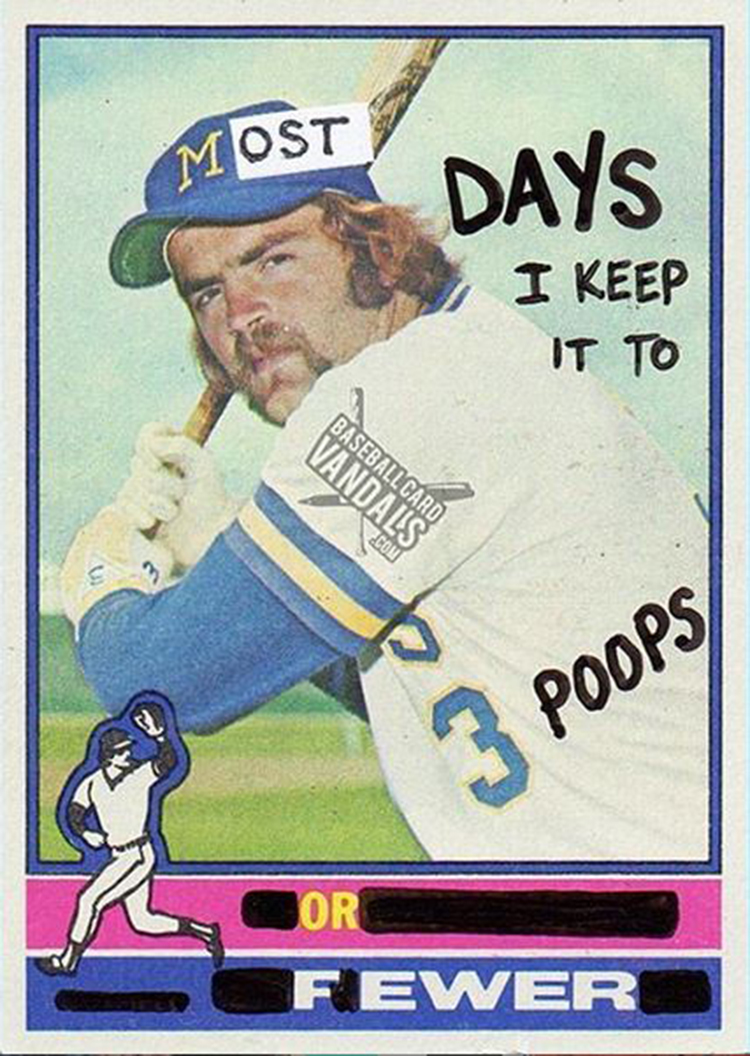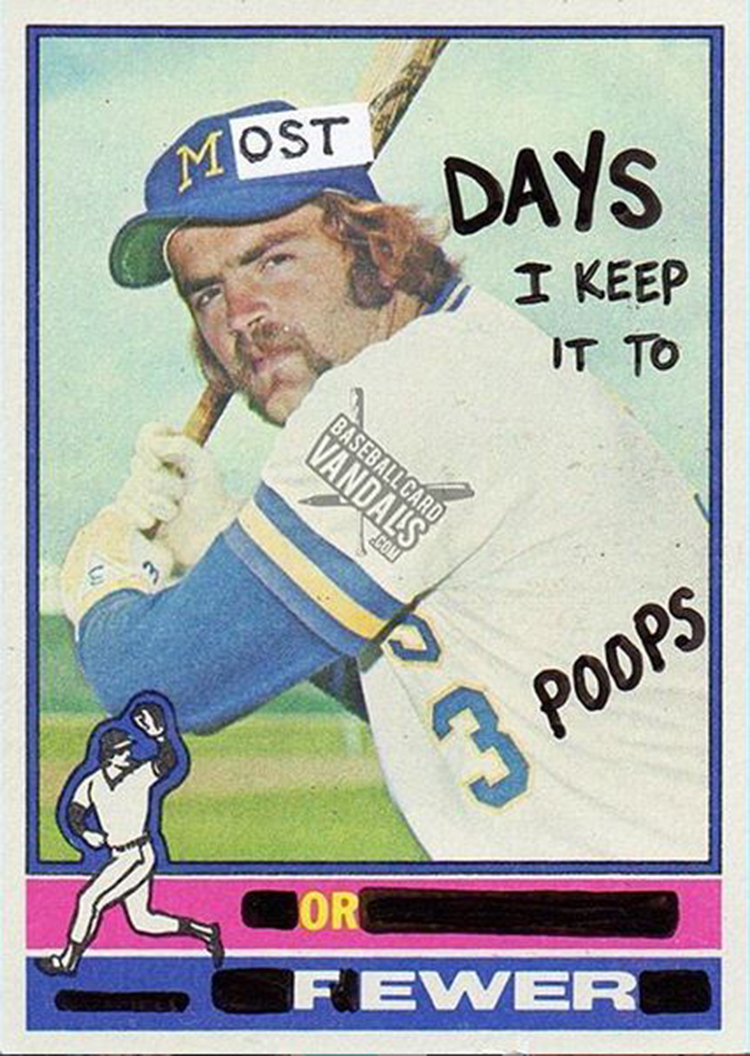 30.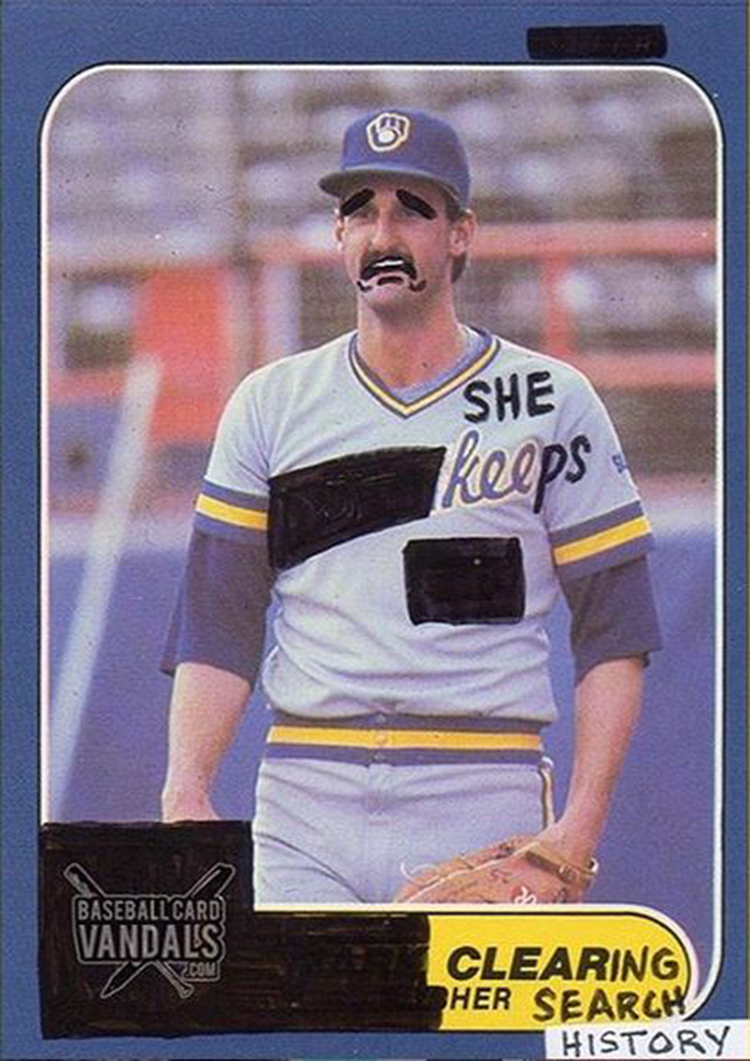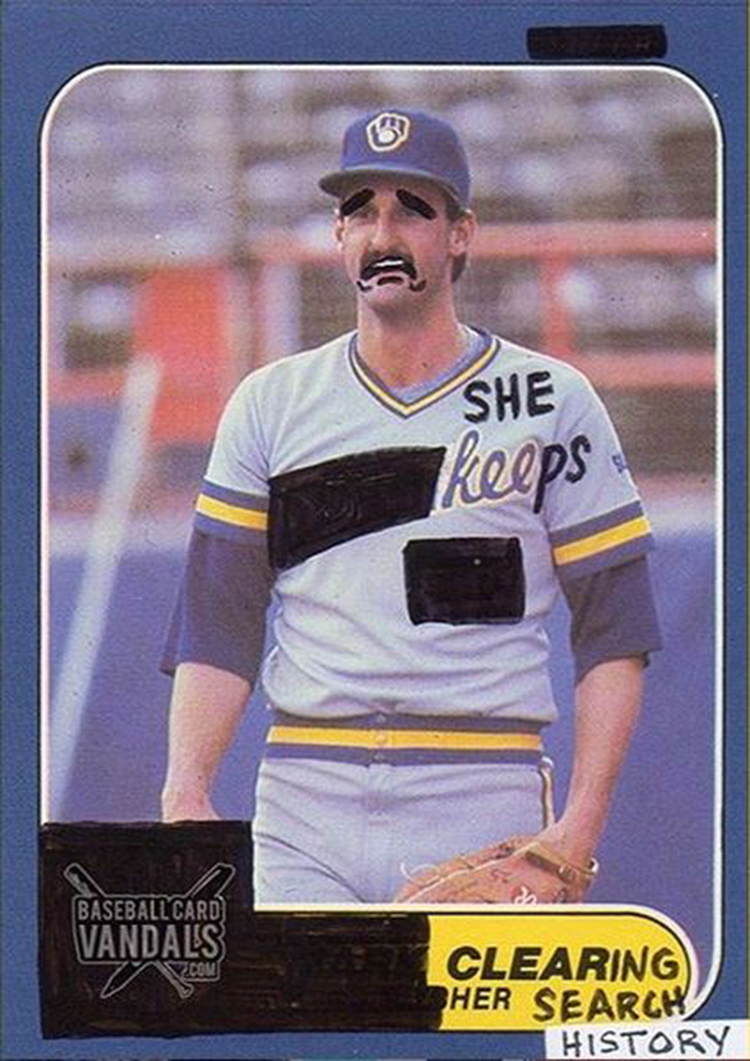 29.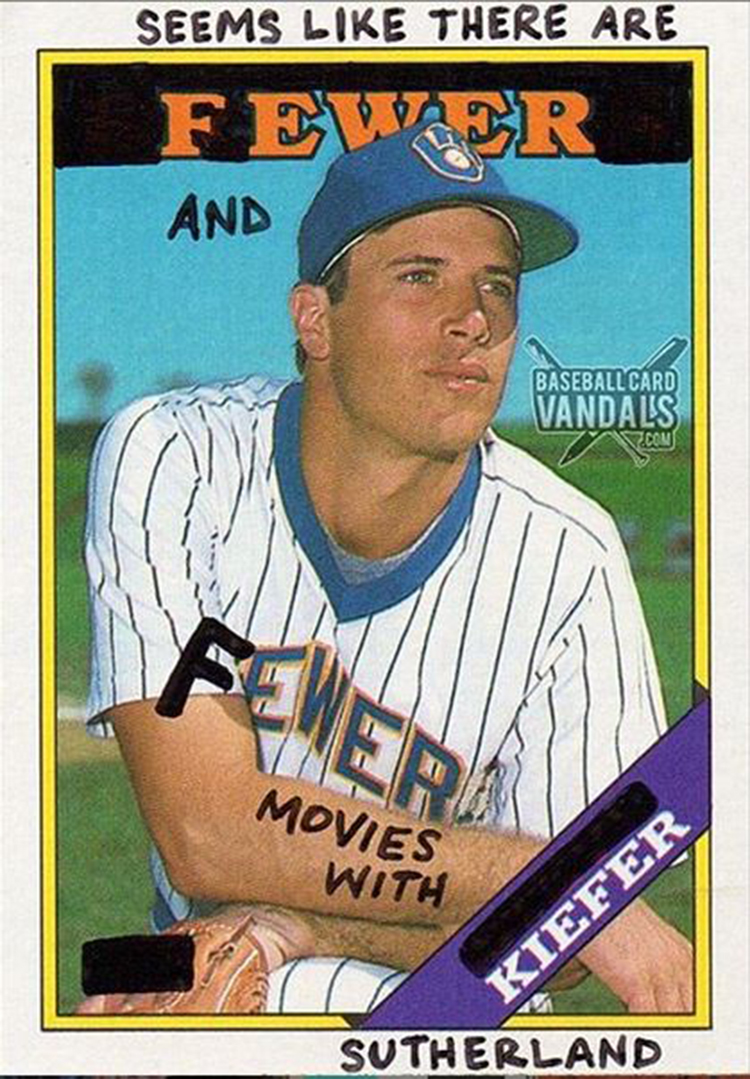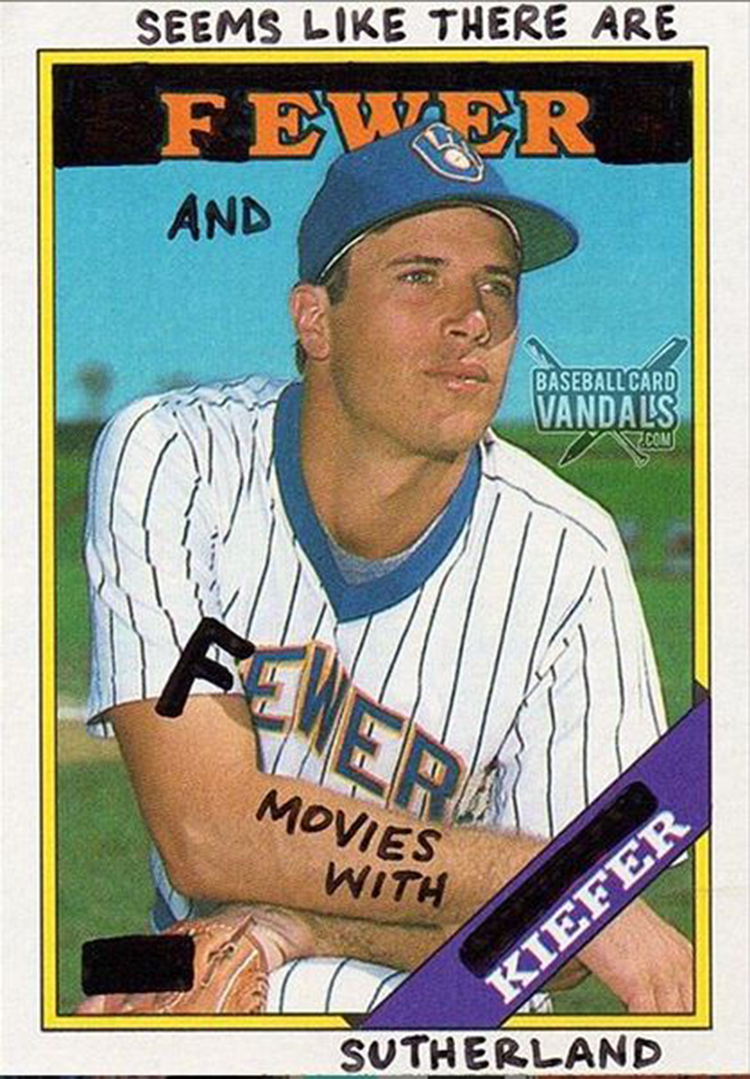 28.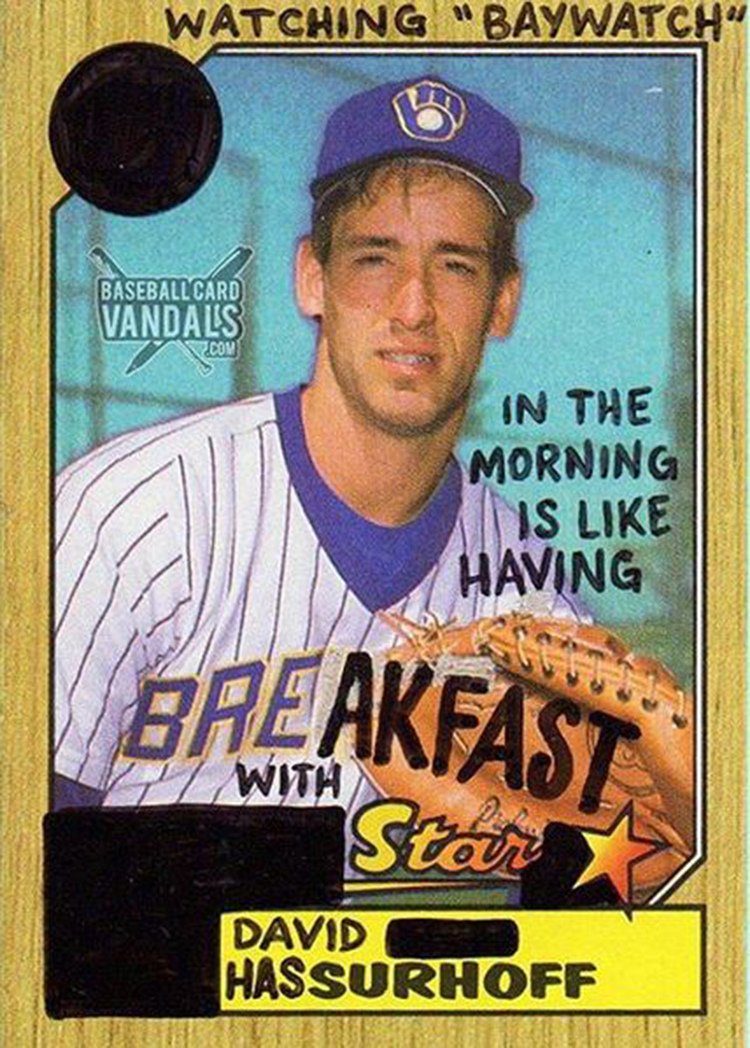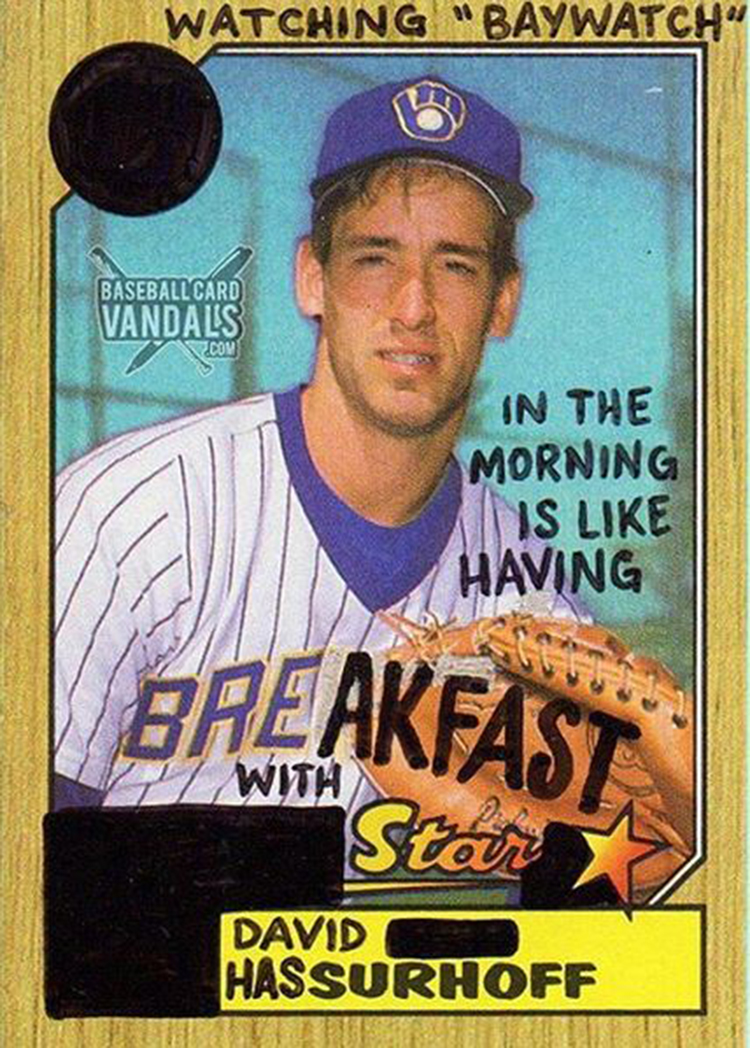 27.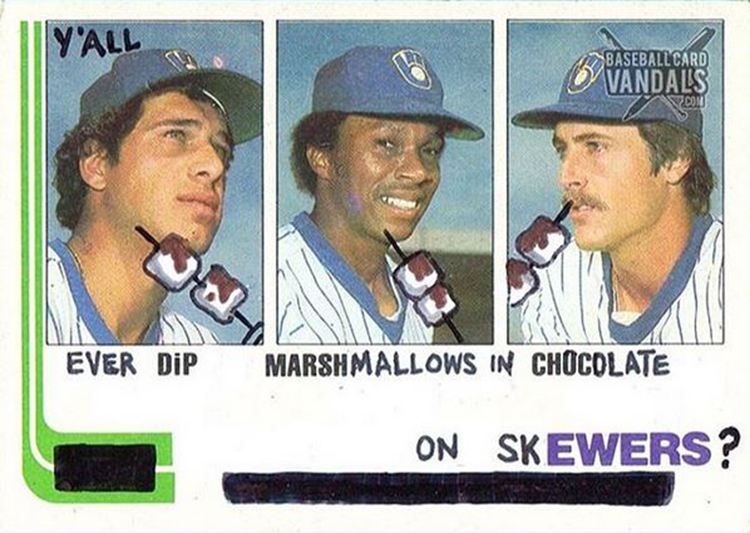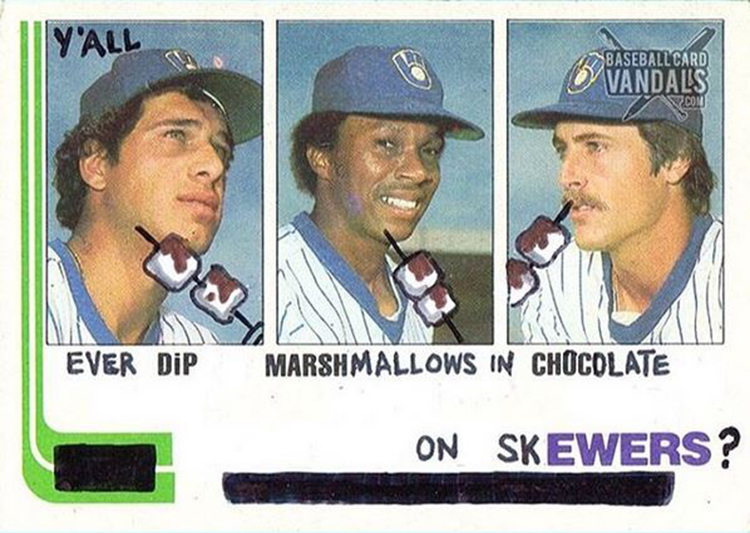 26.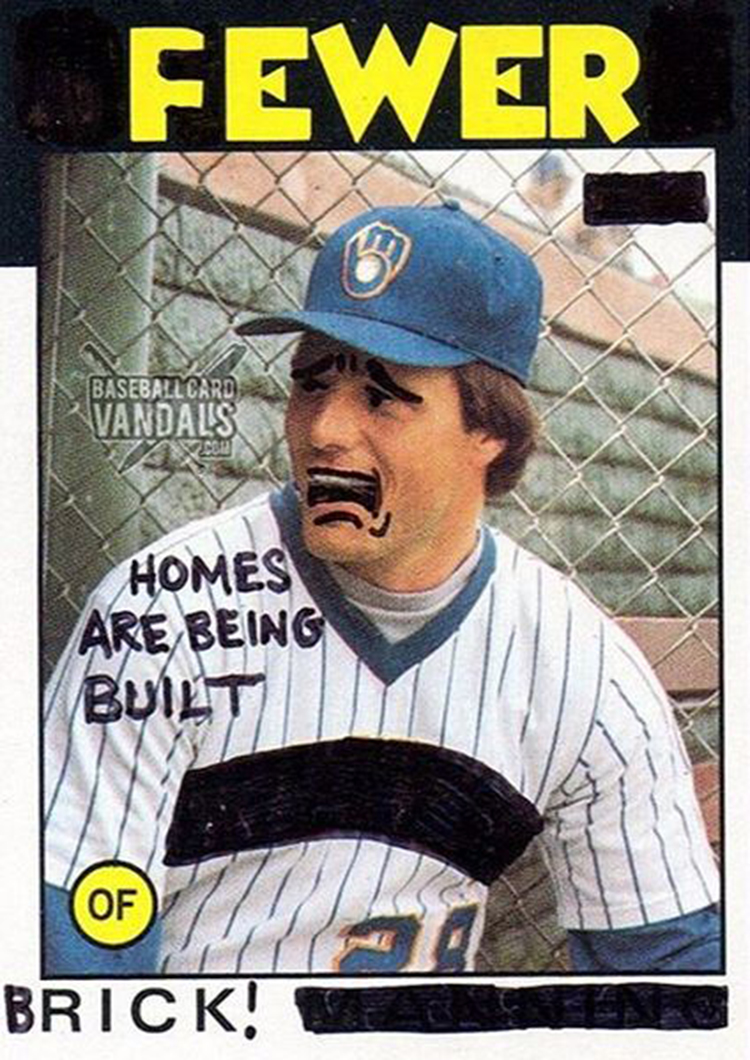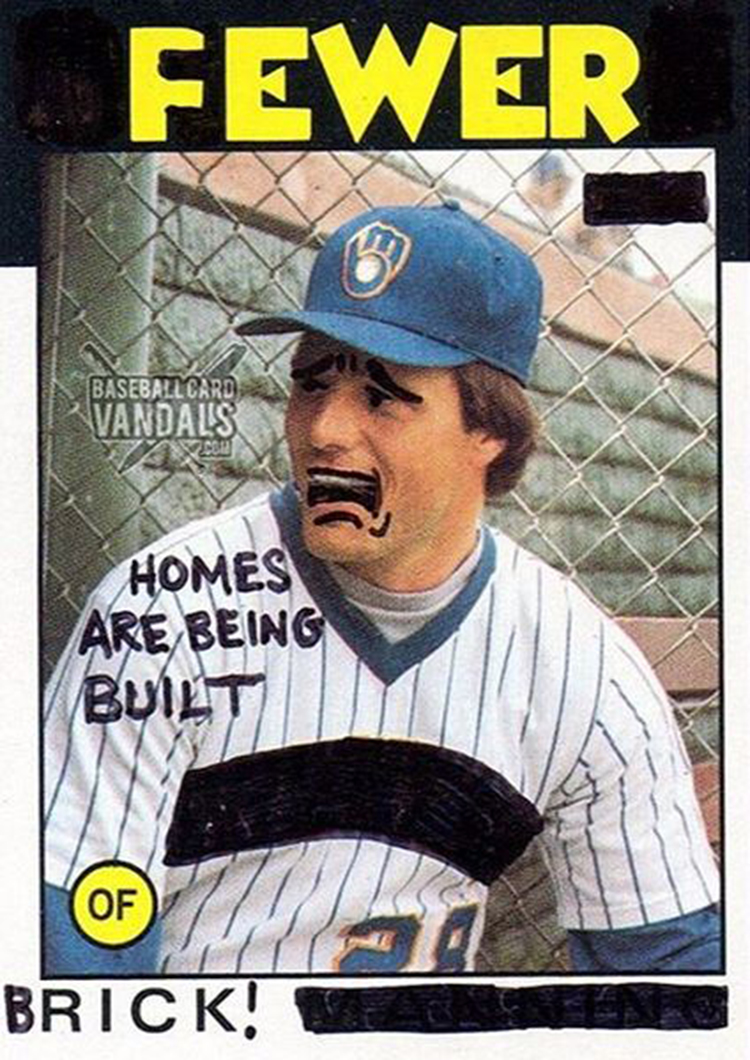 25.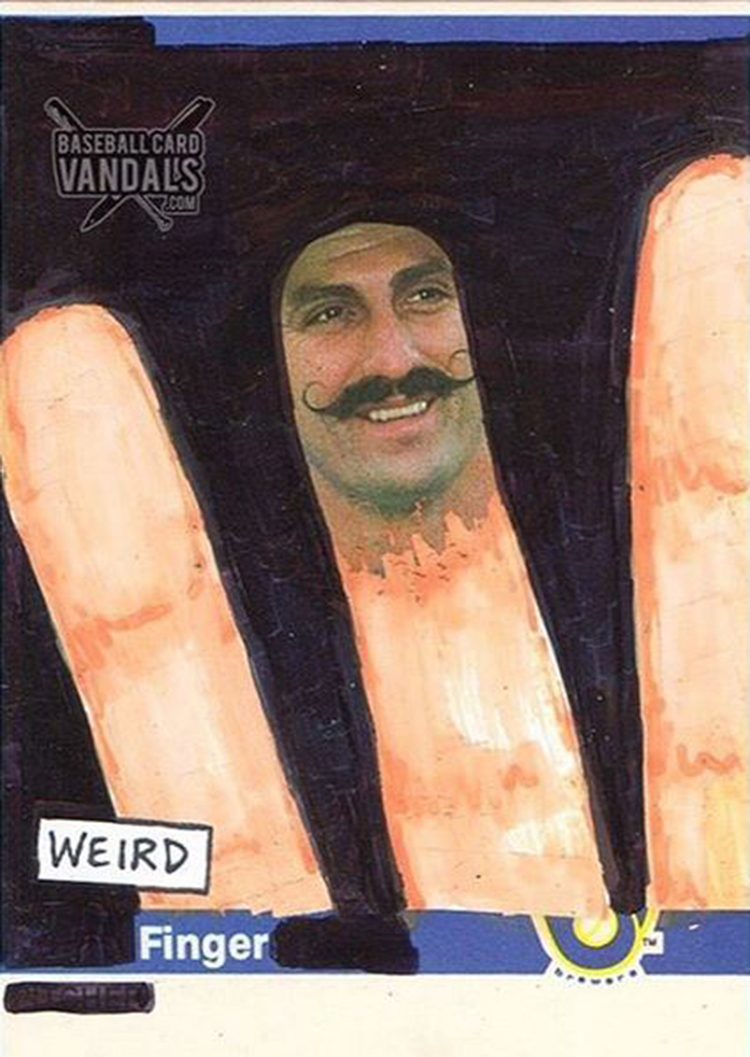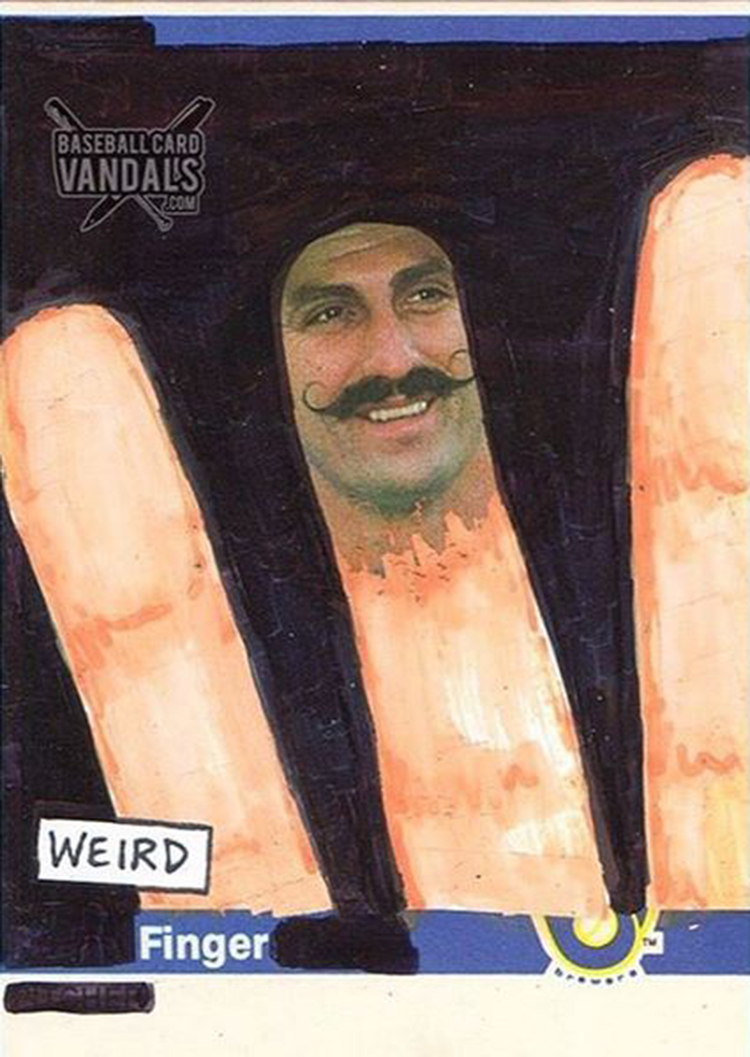 24.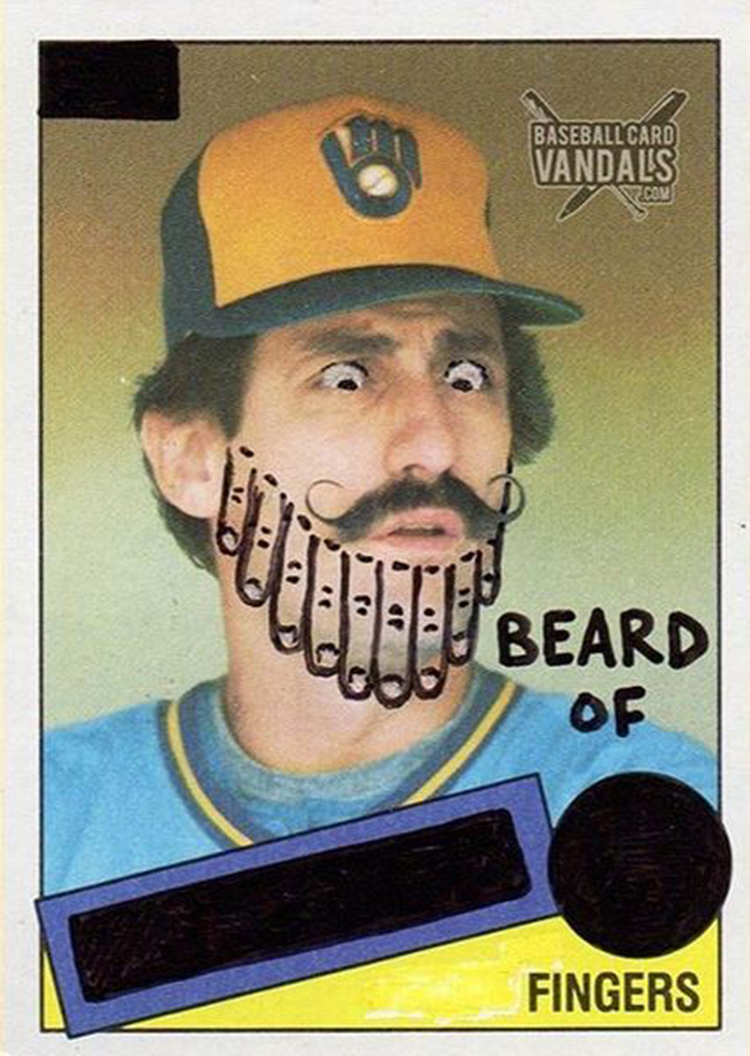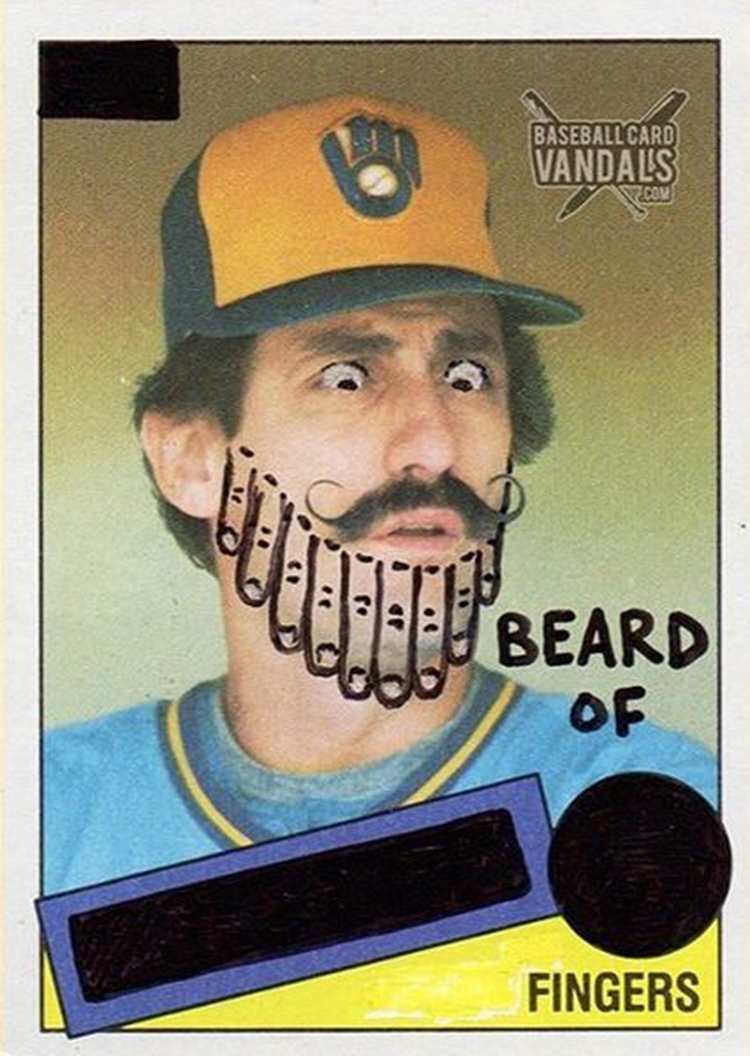 23.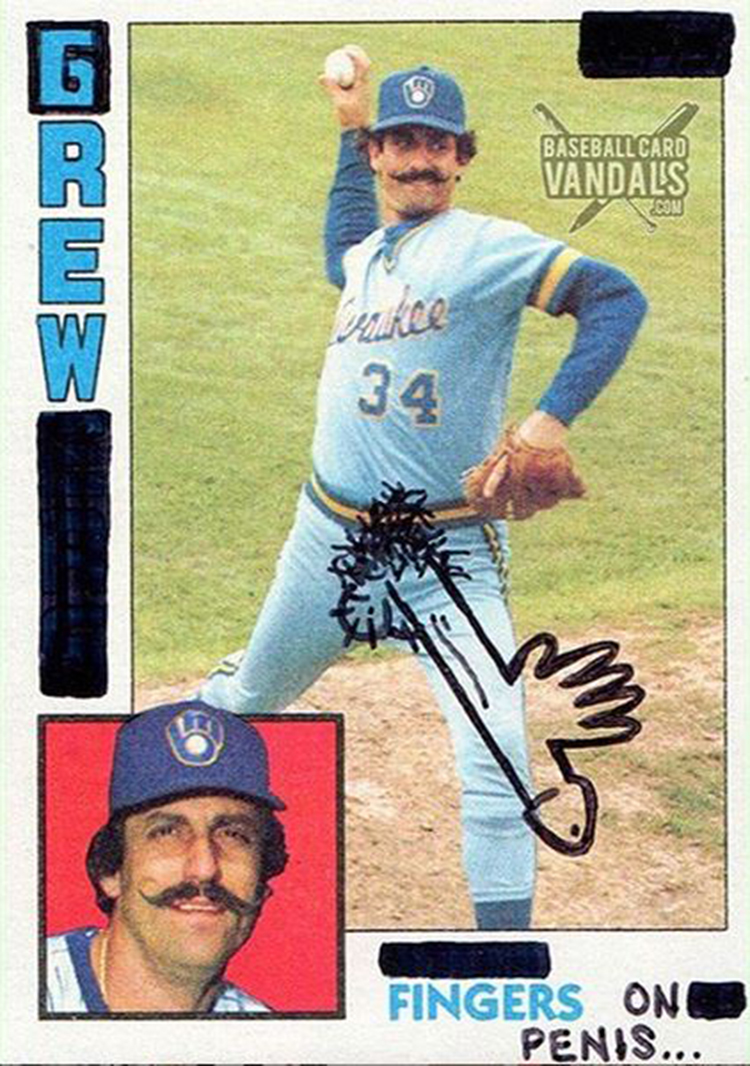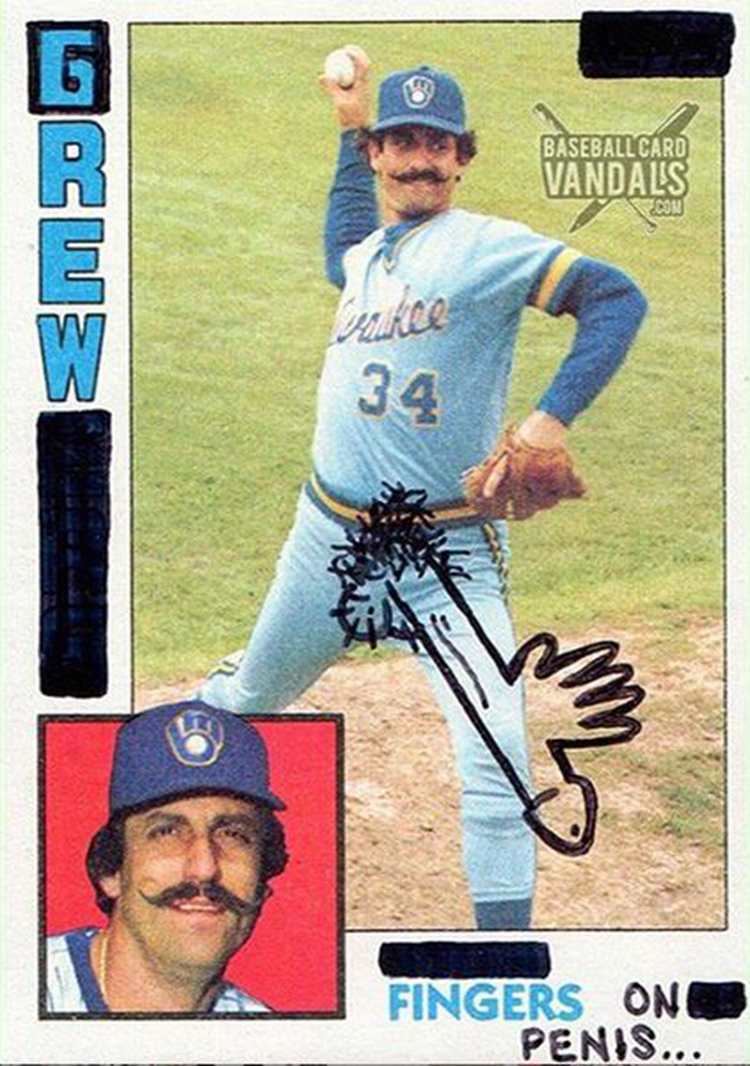 22.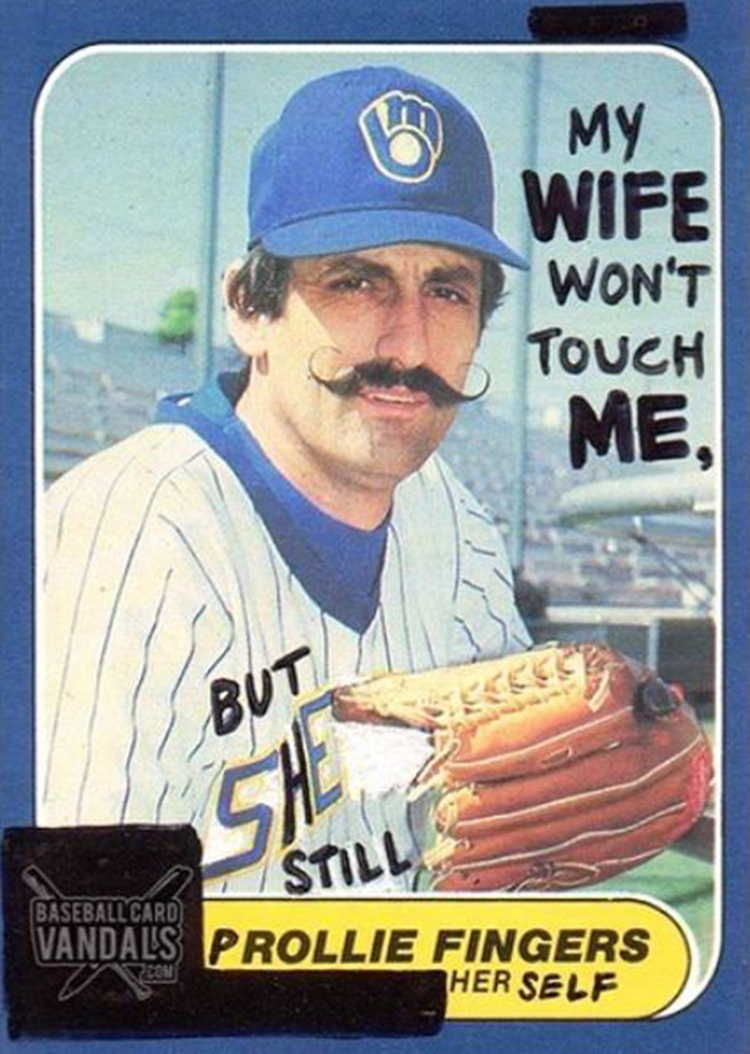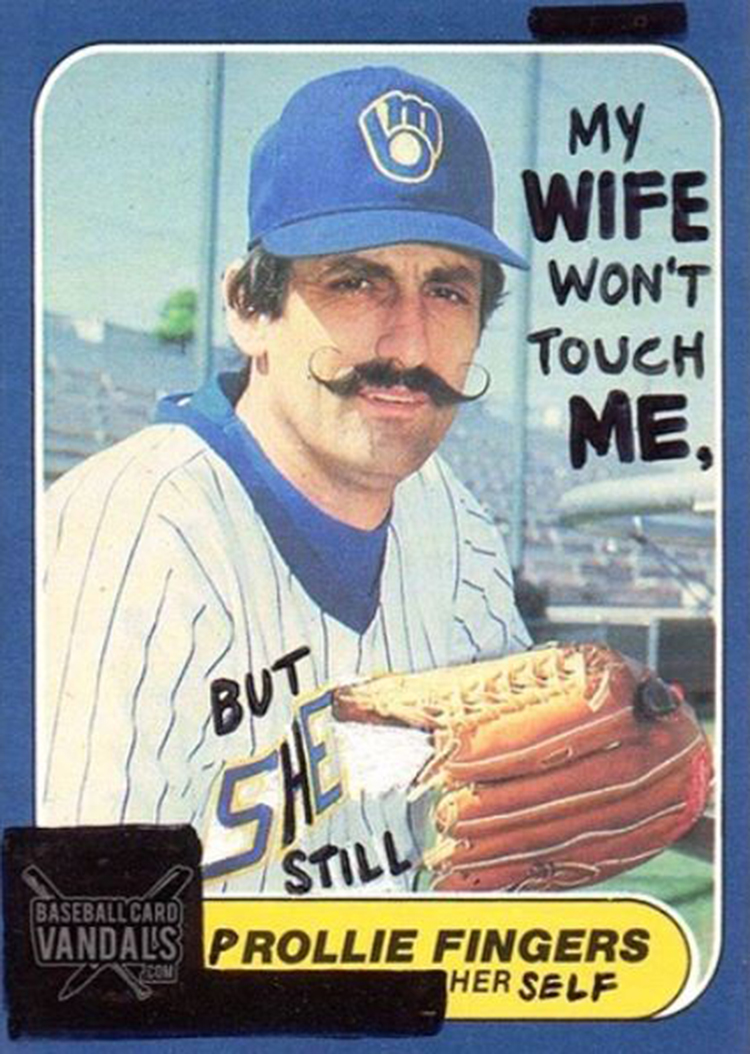 21.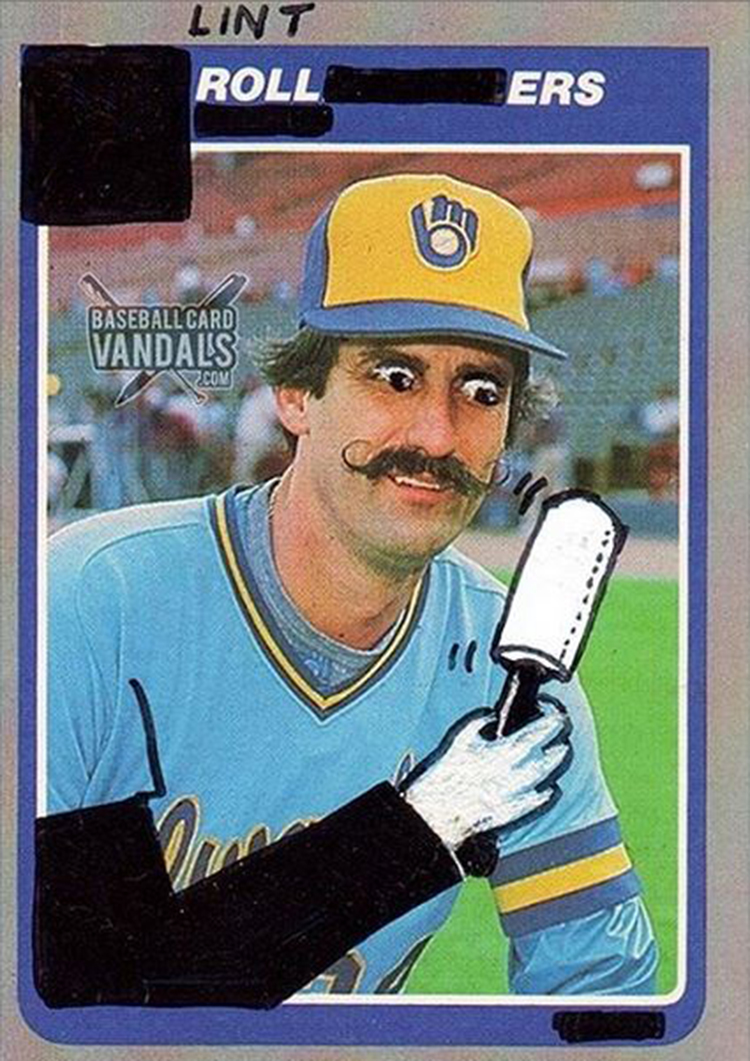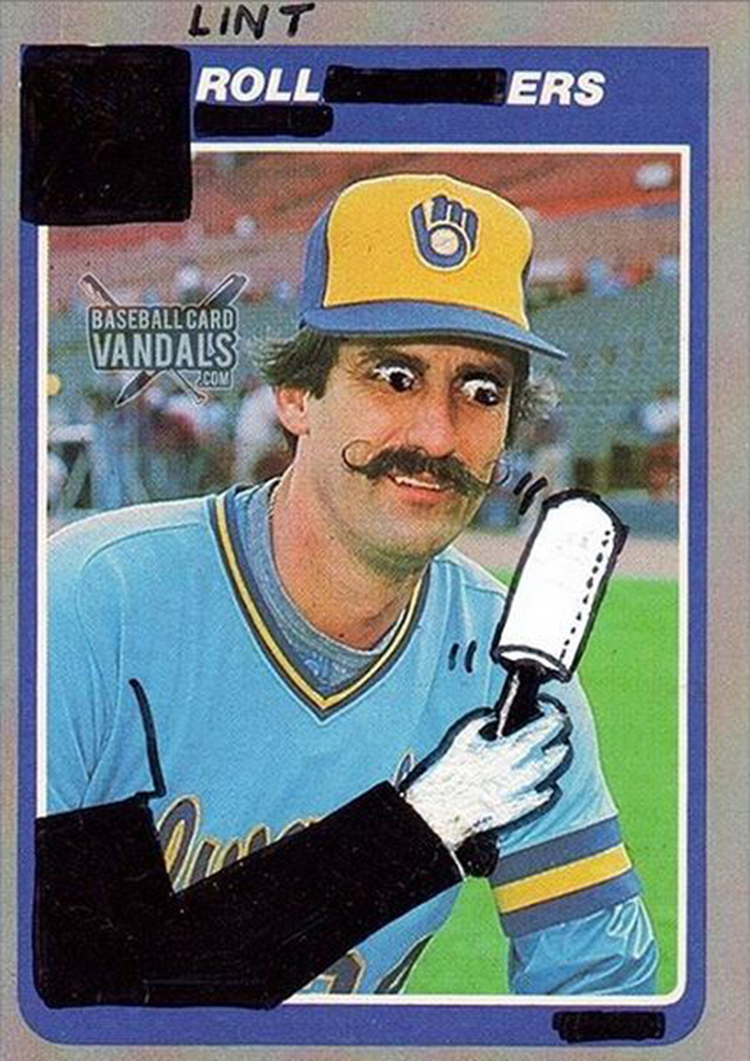 20.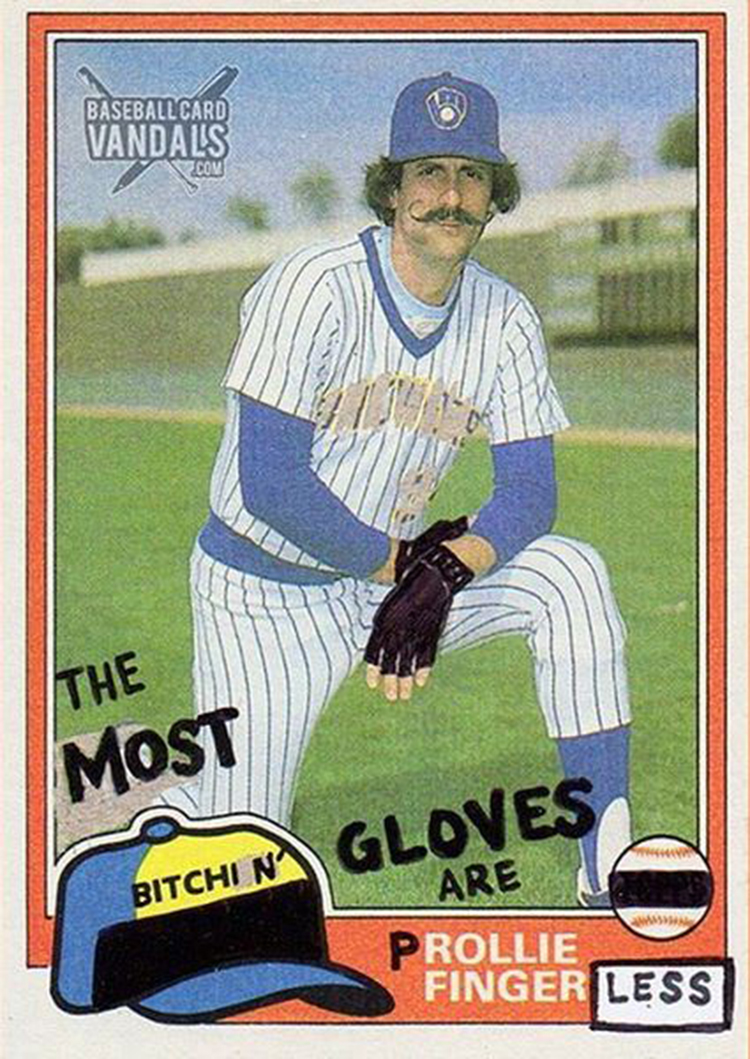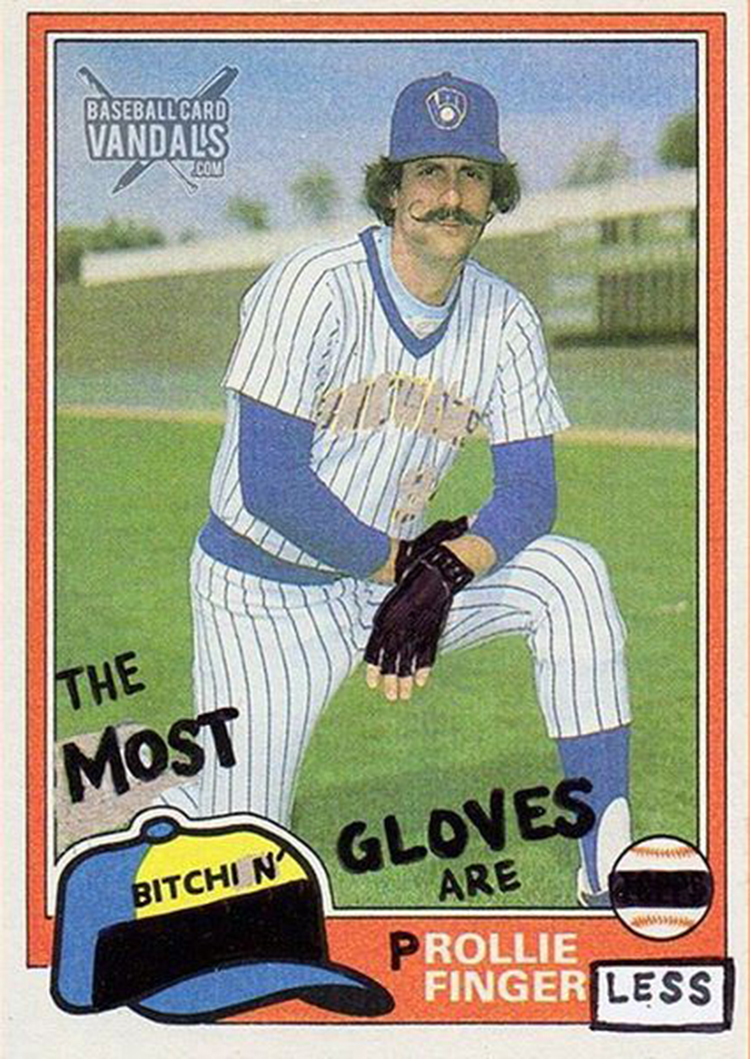 19.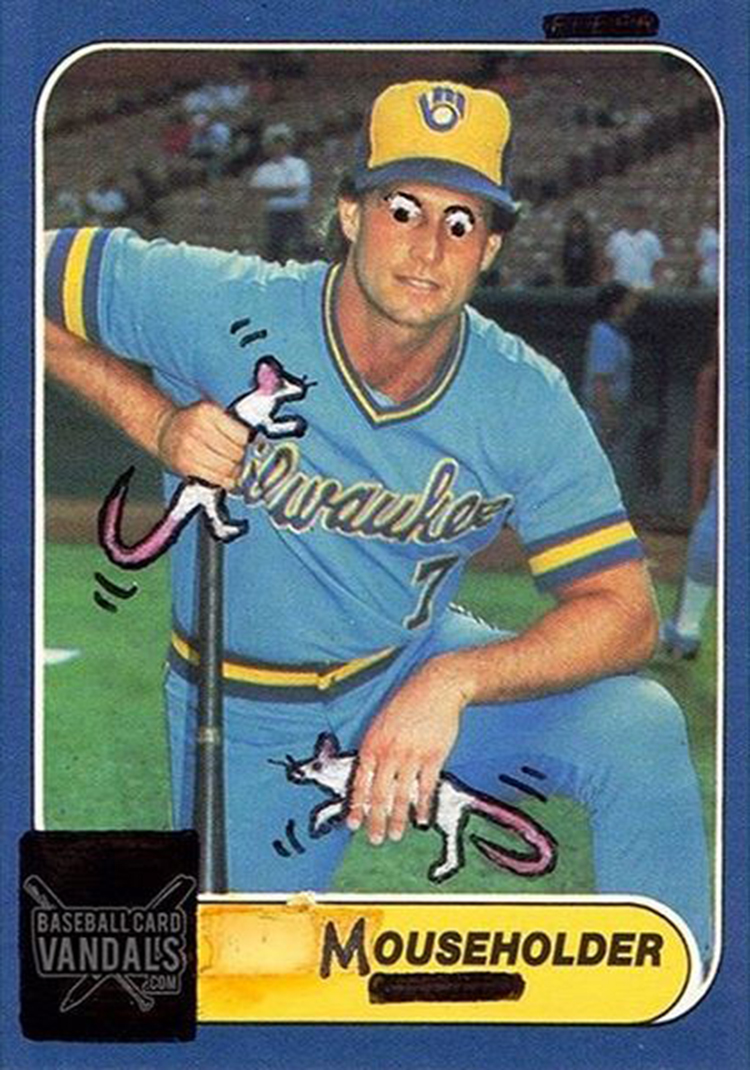 18.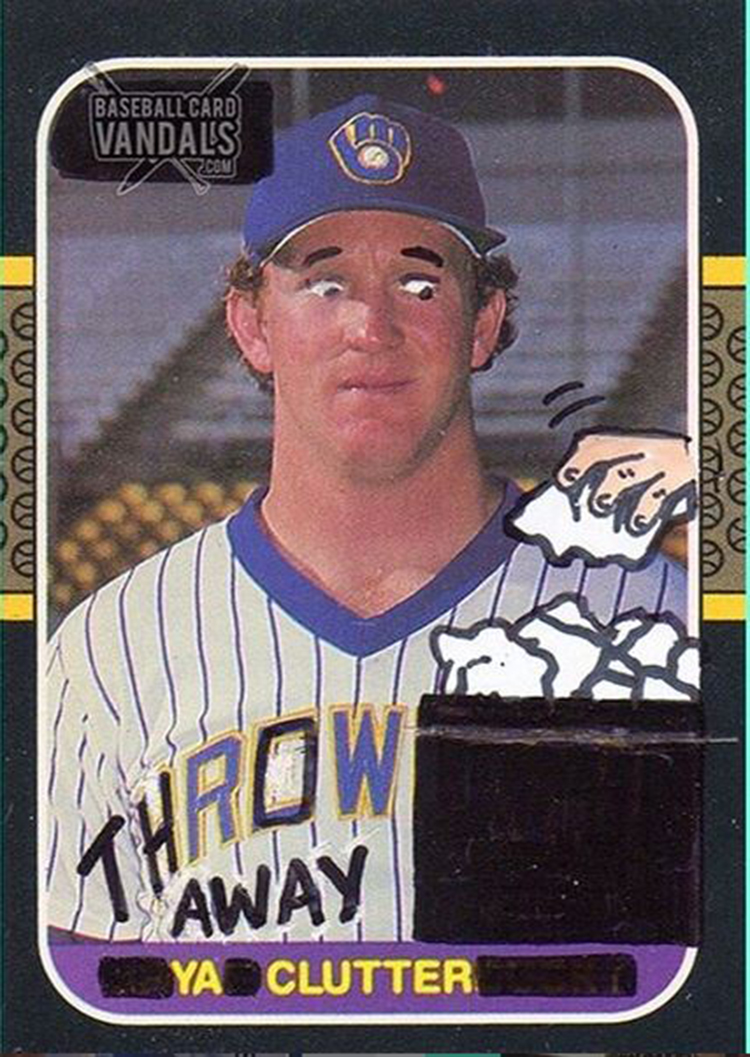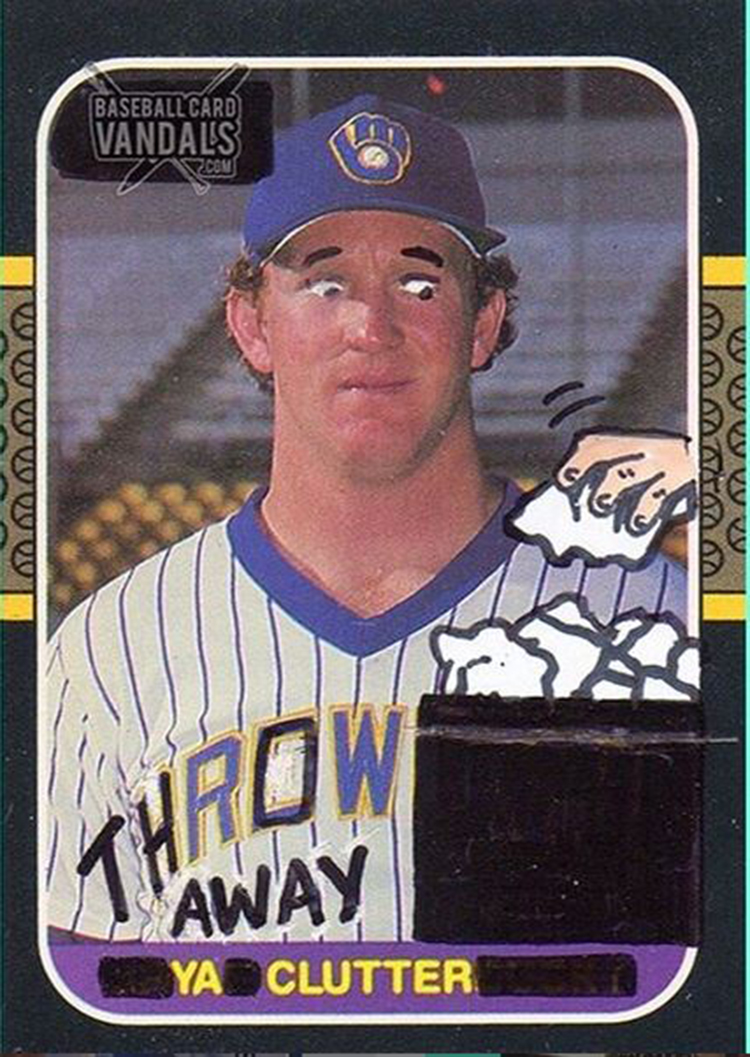 17.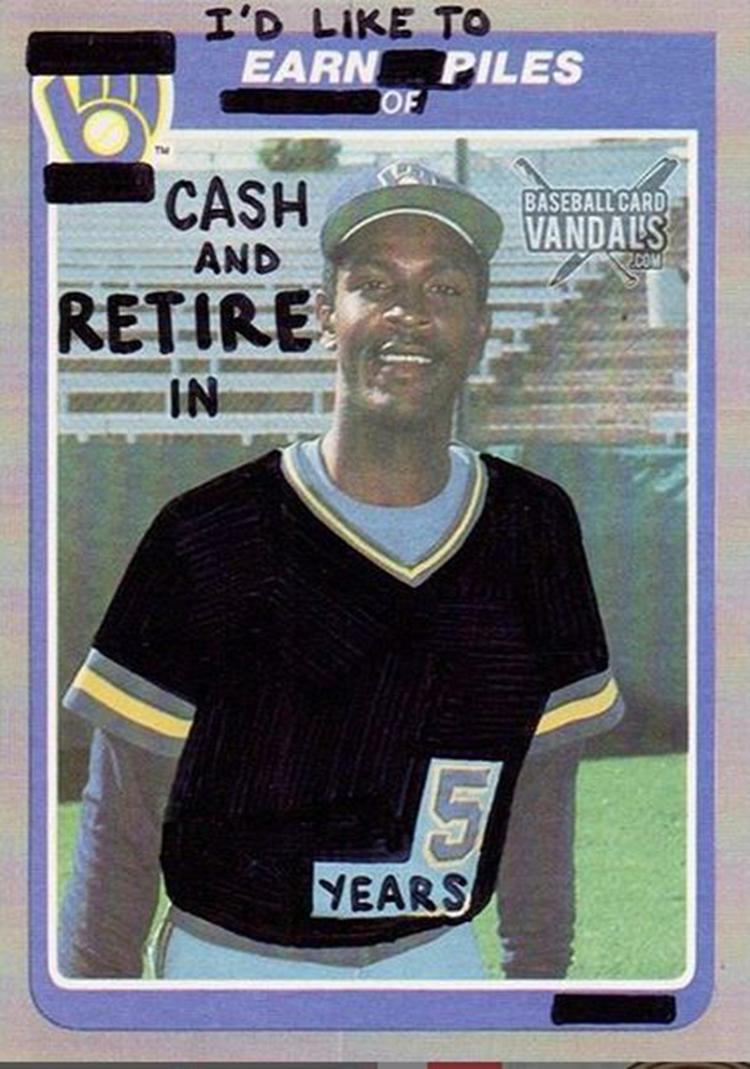 16.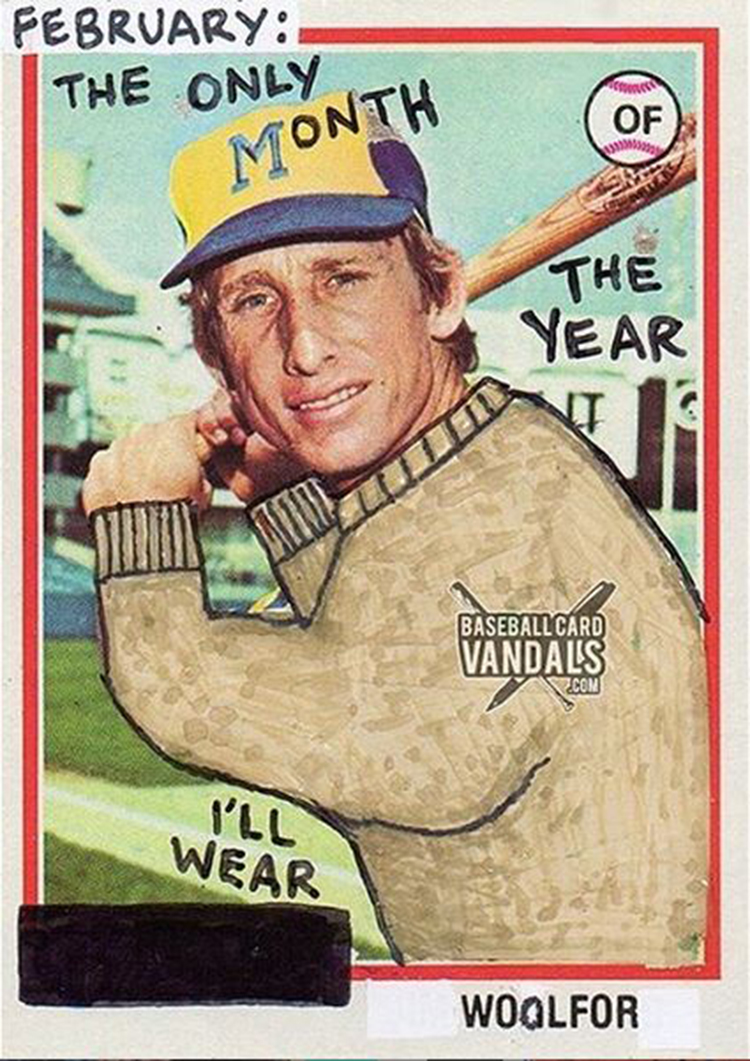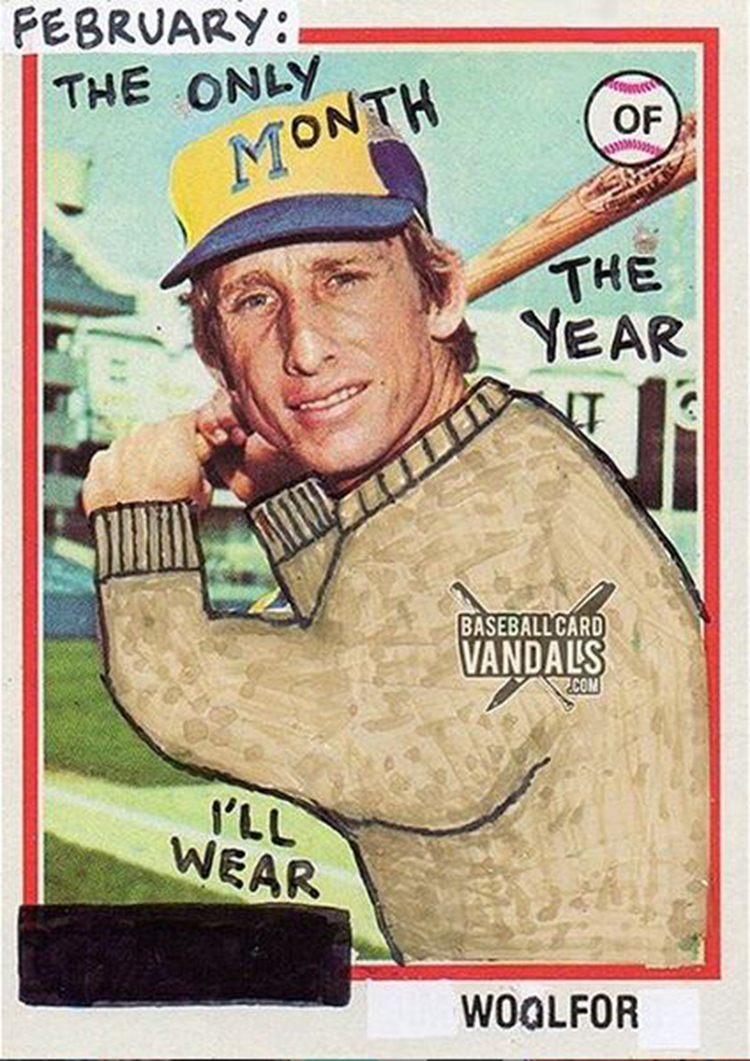 15.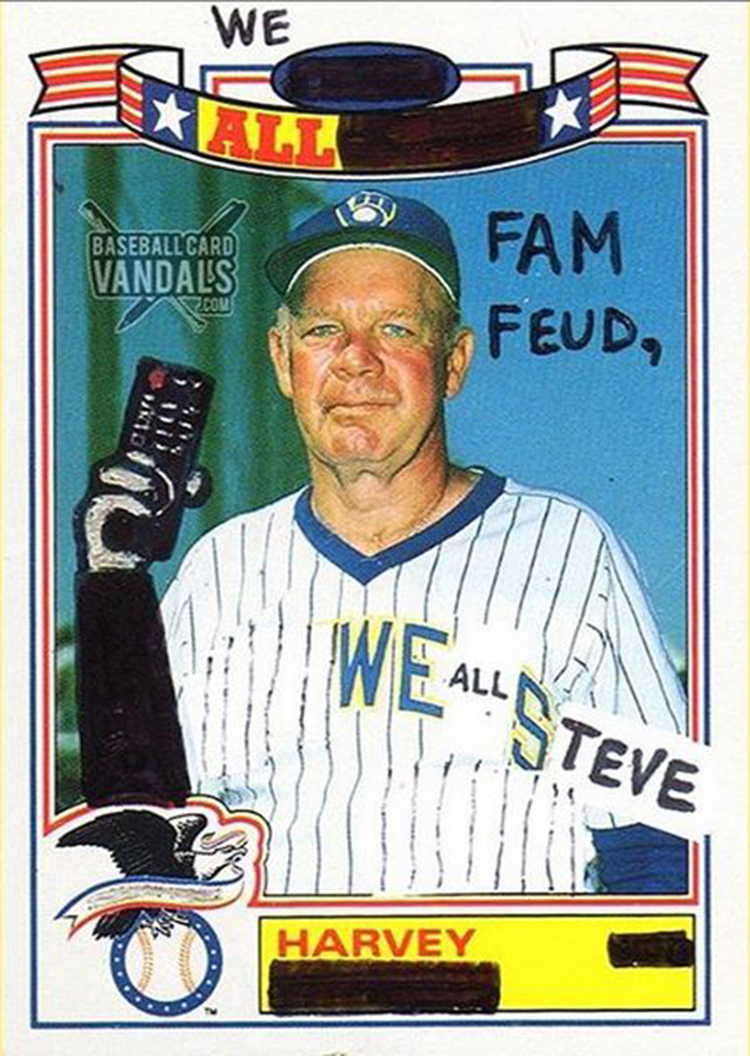 14.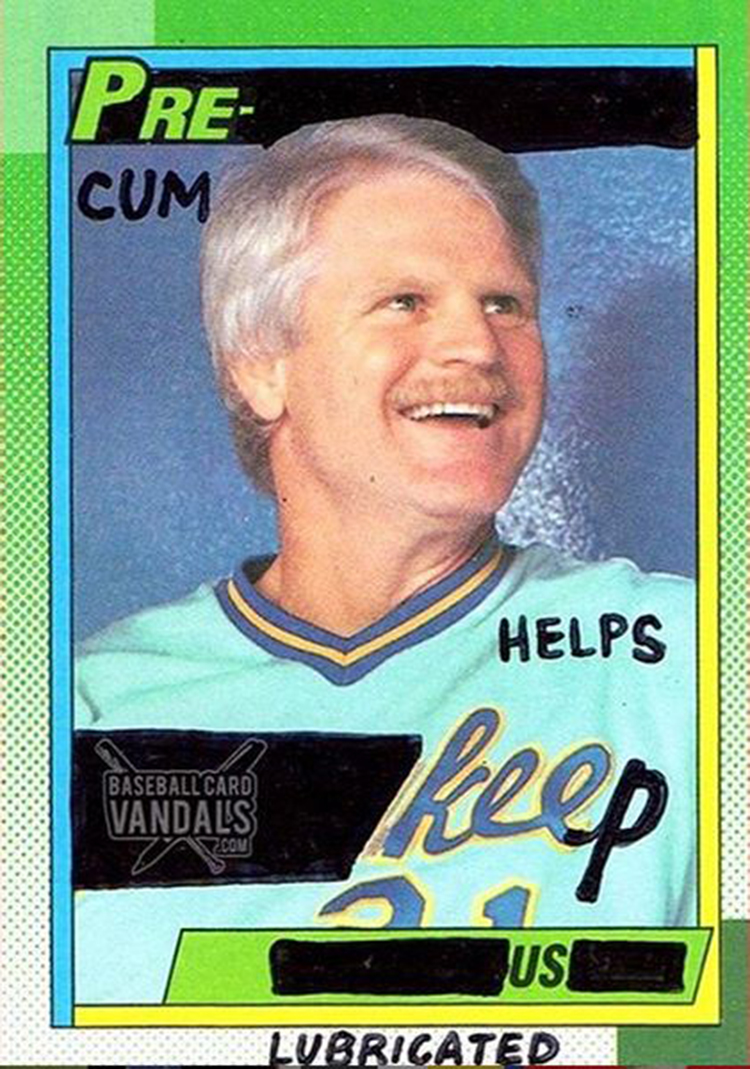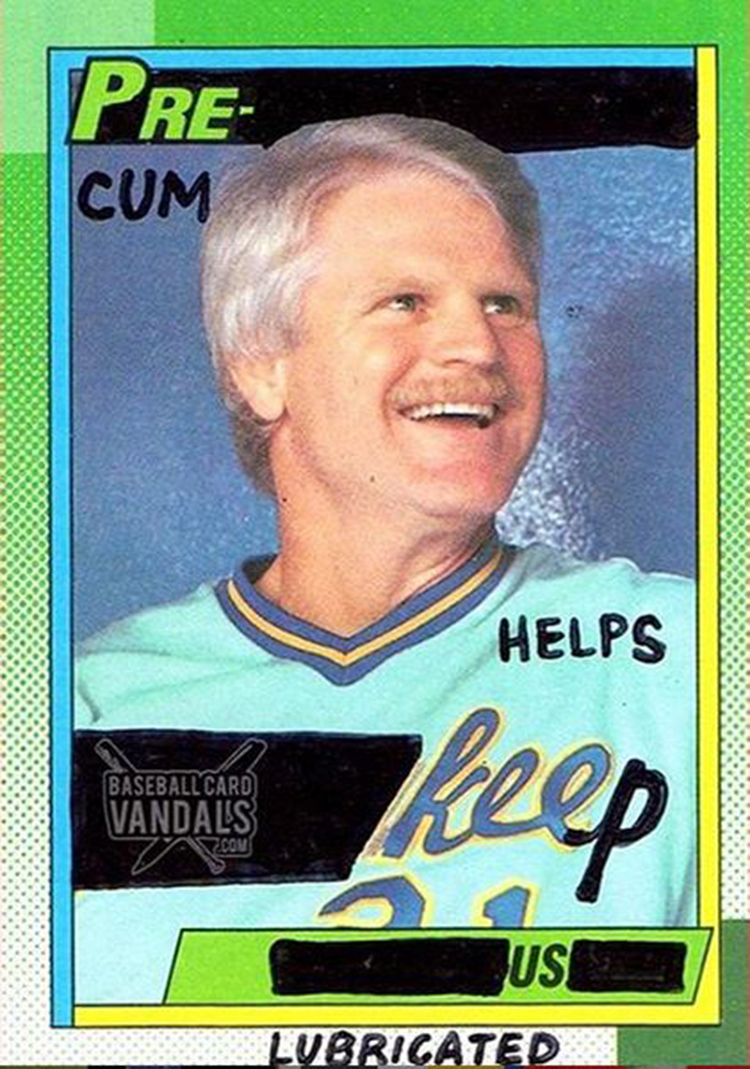 13.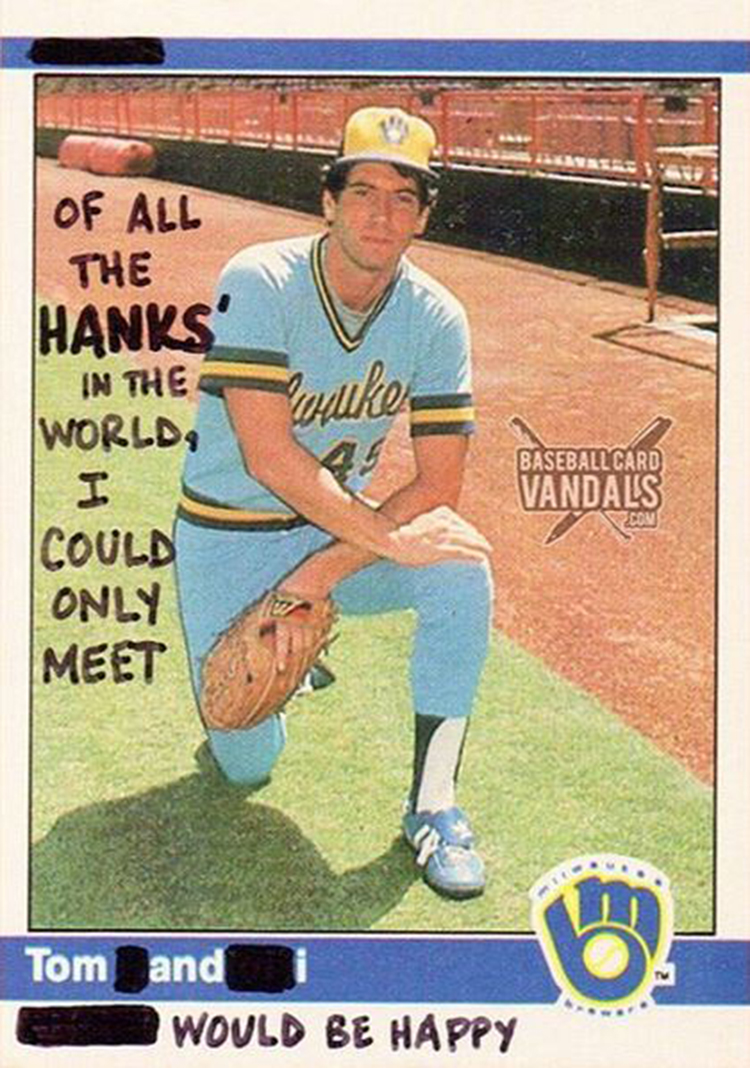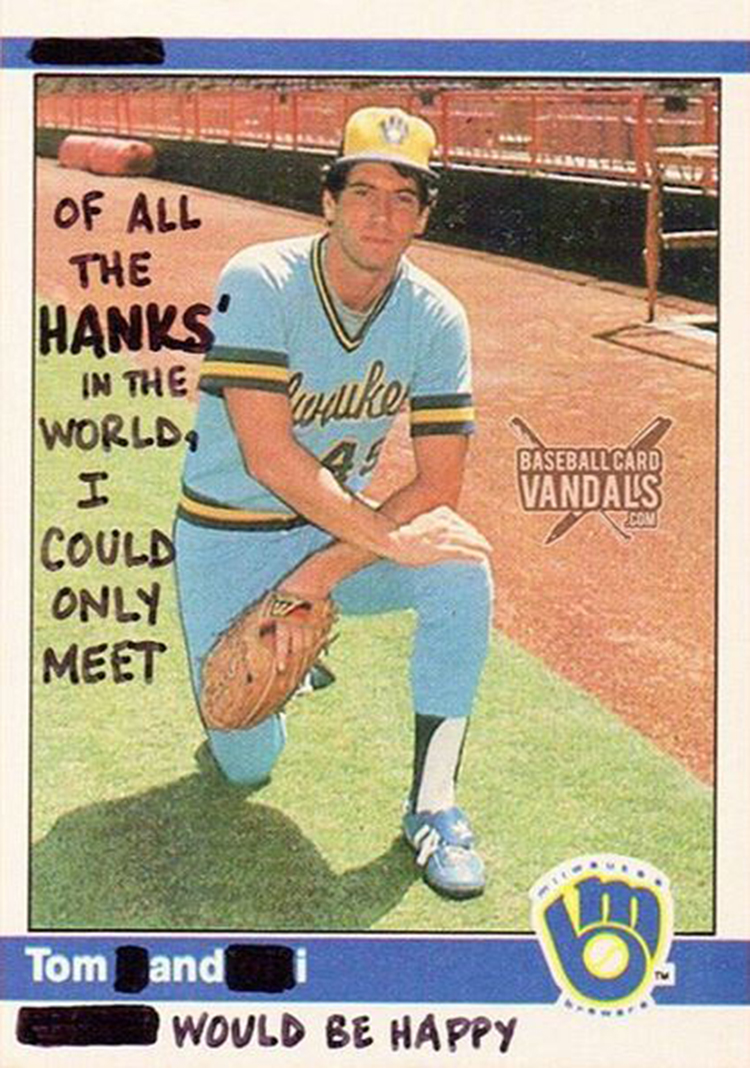 12.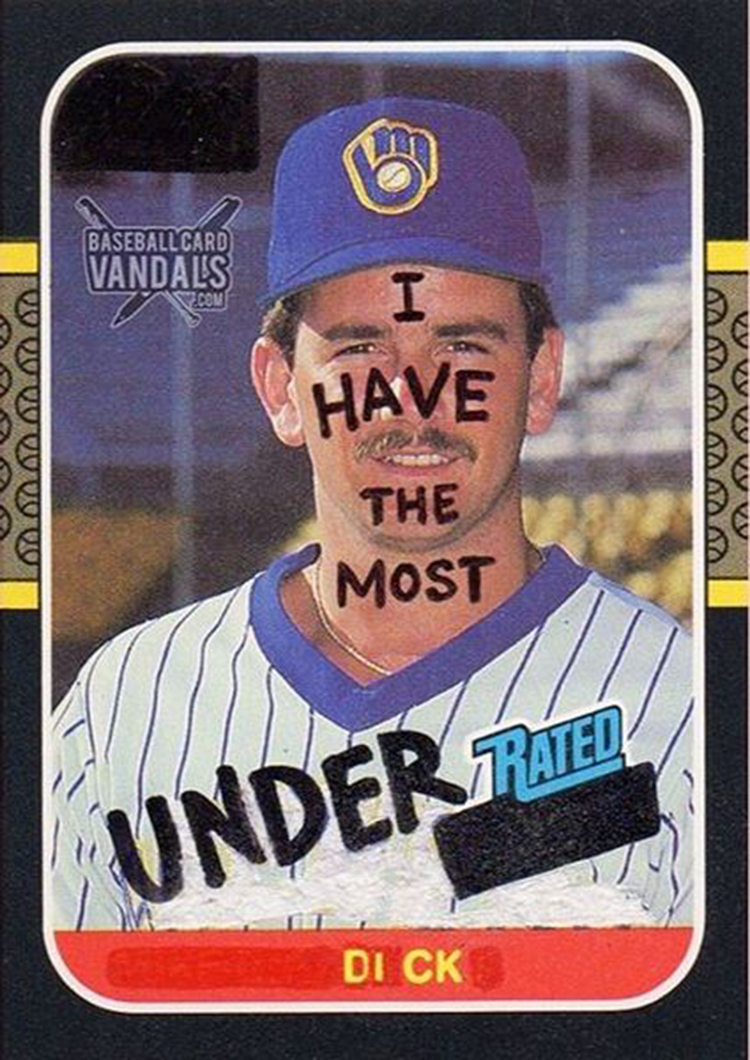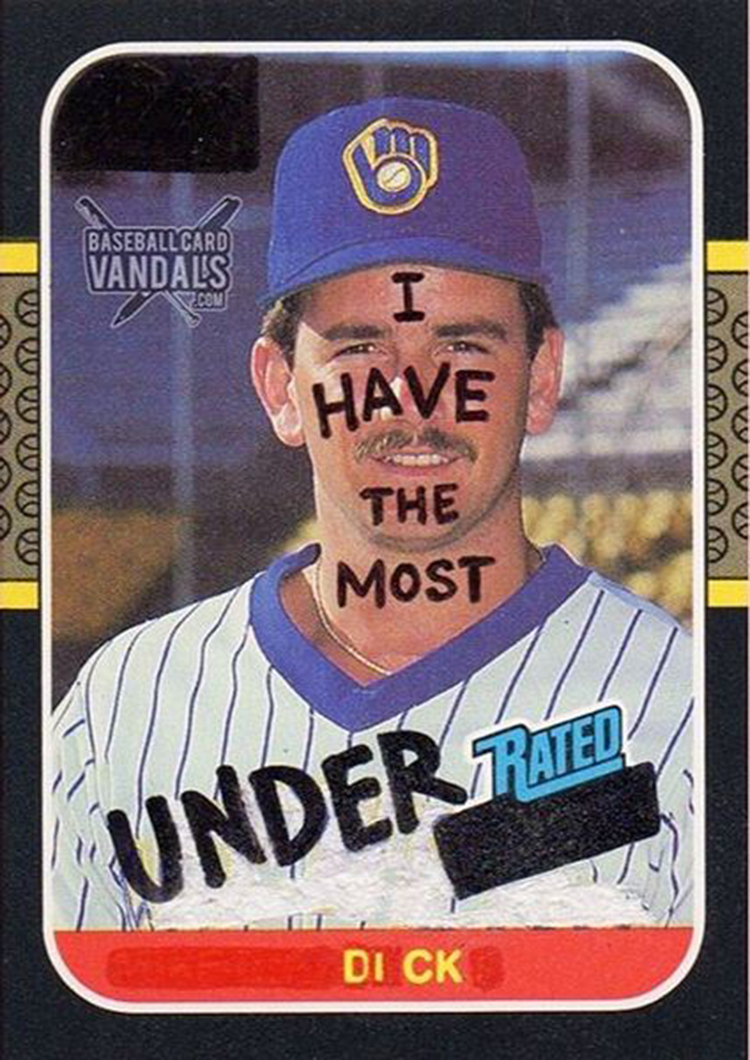 11.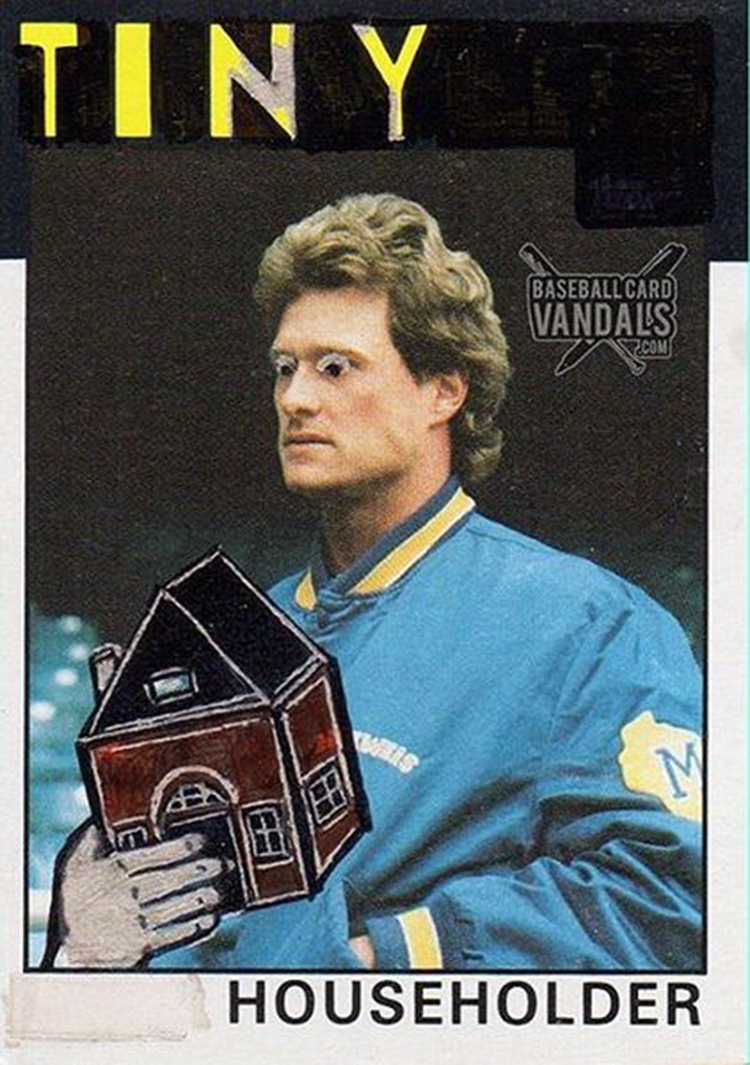 10.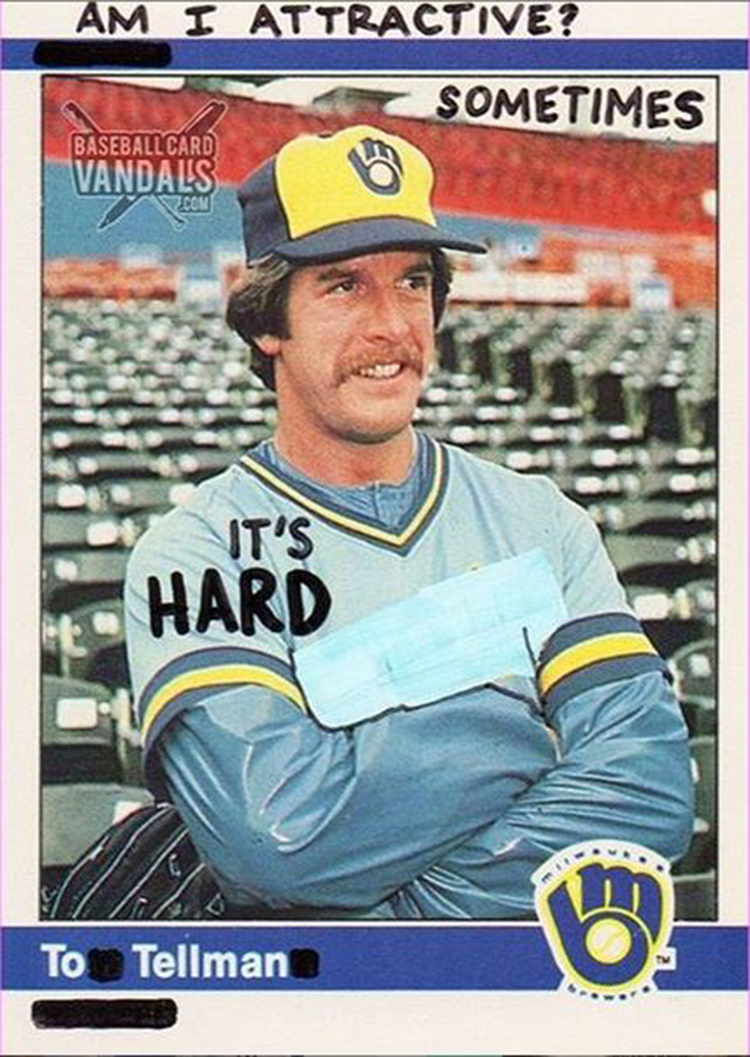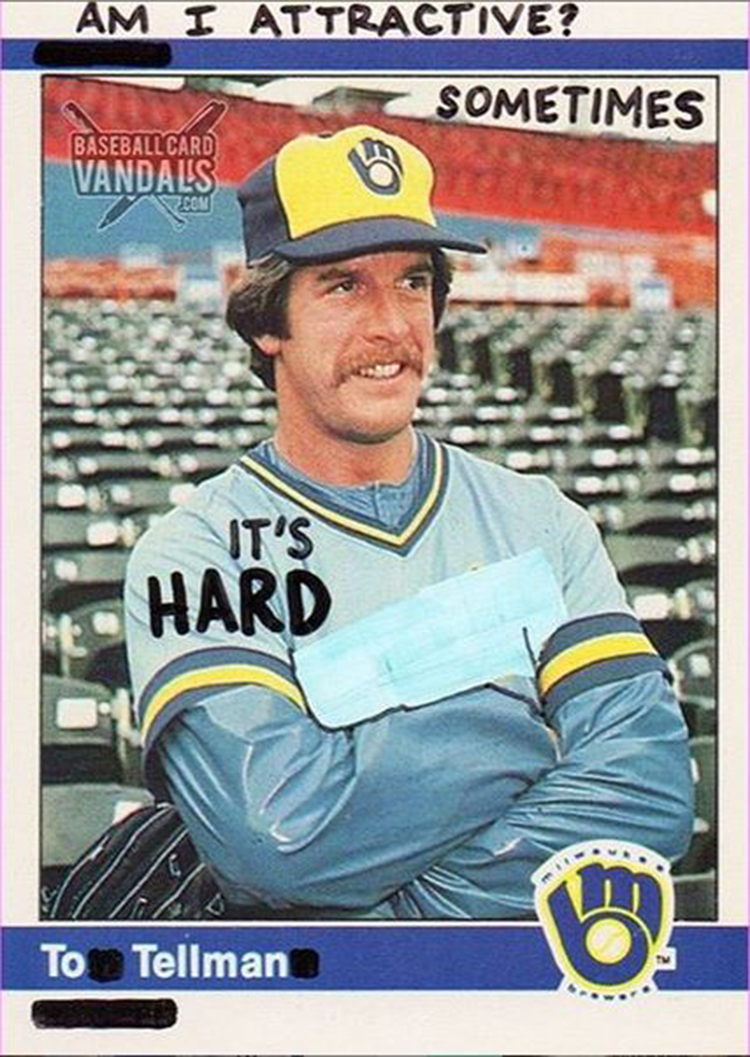 9.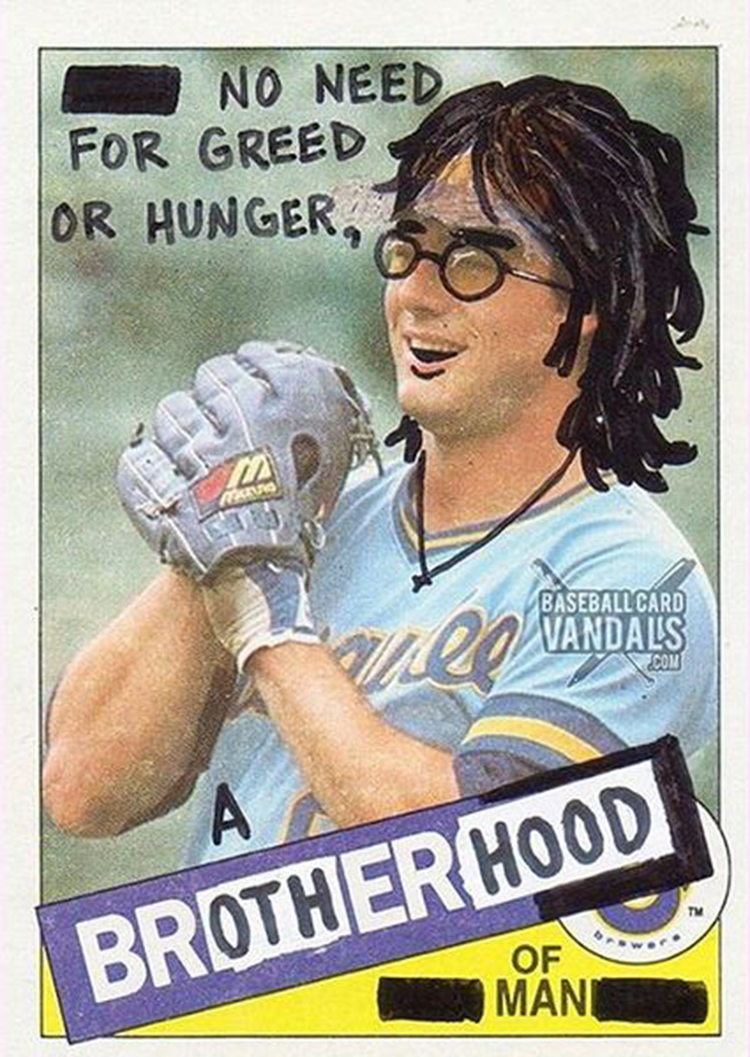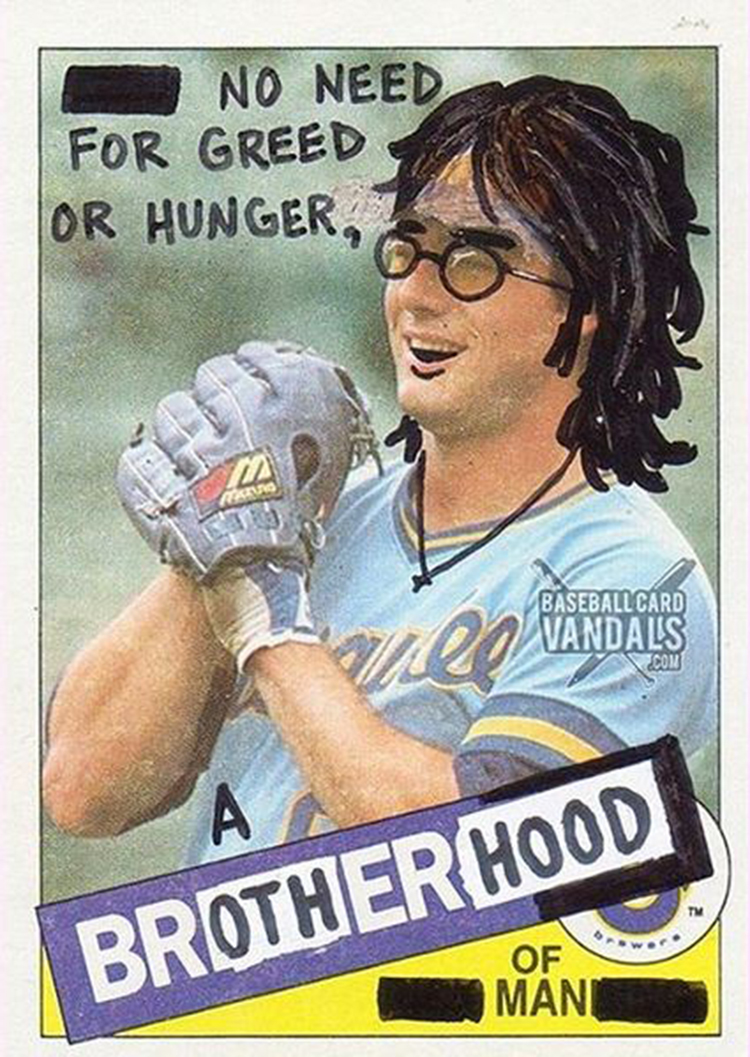 8.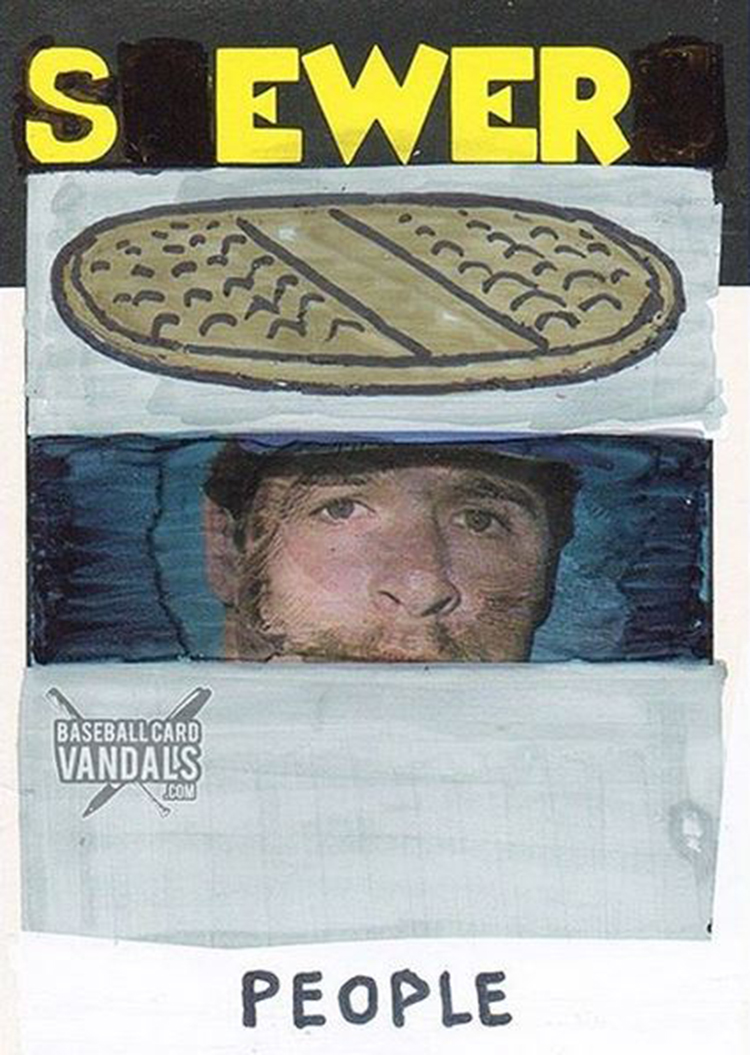 7.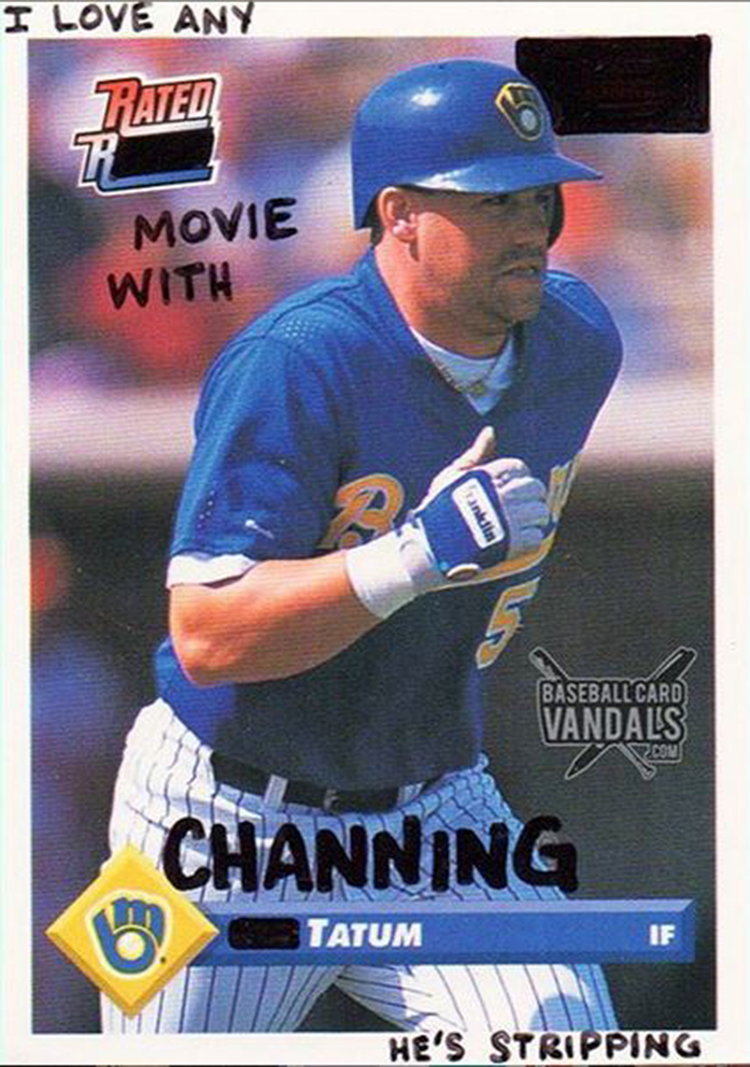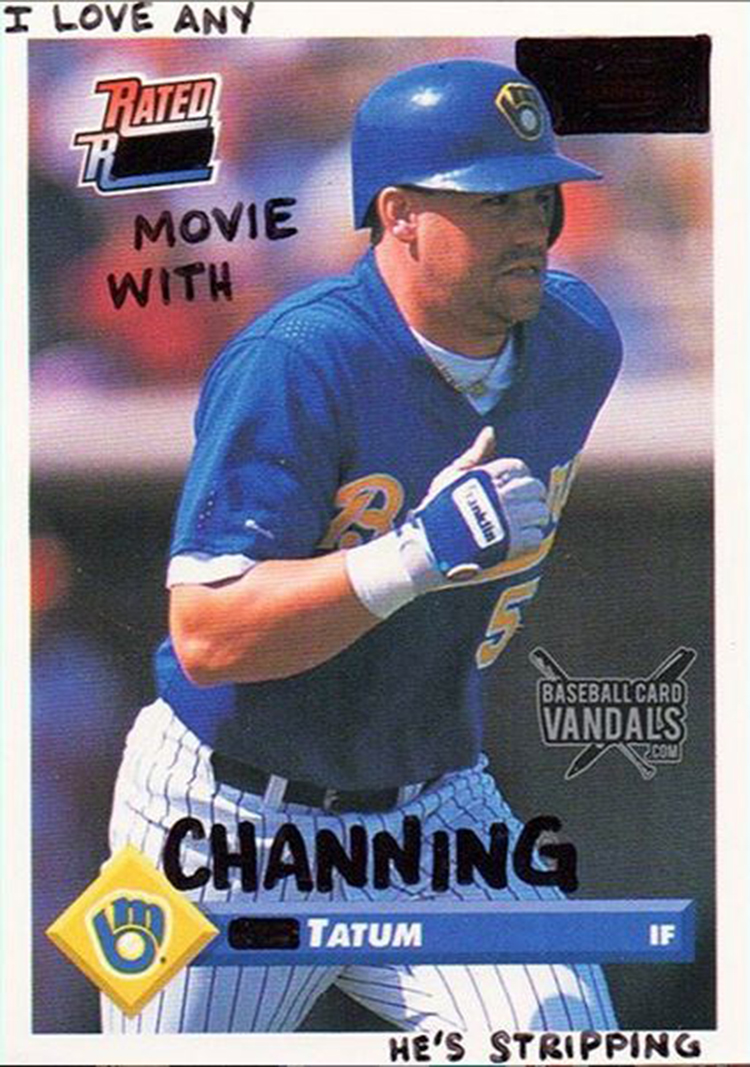 6.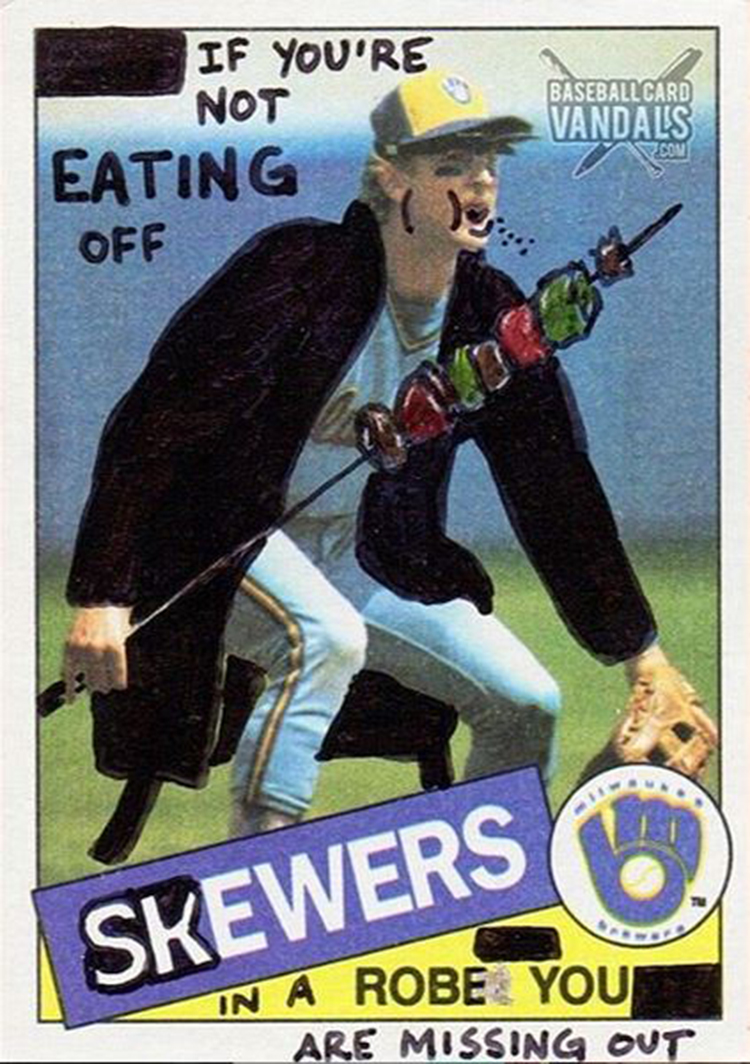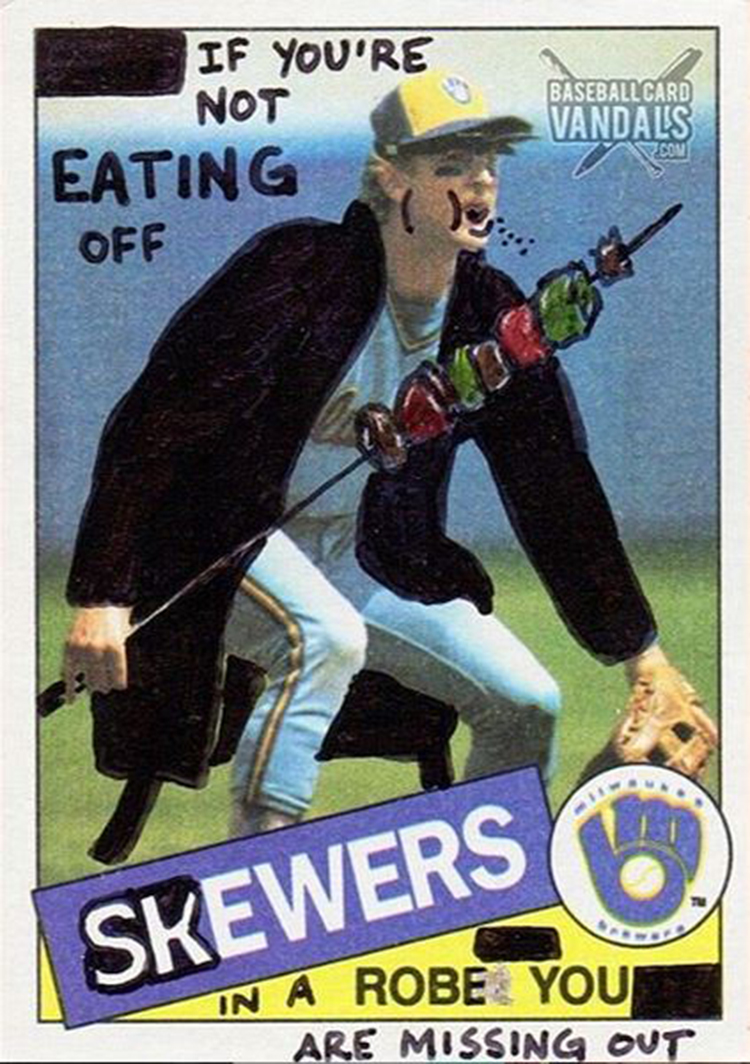 5.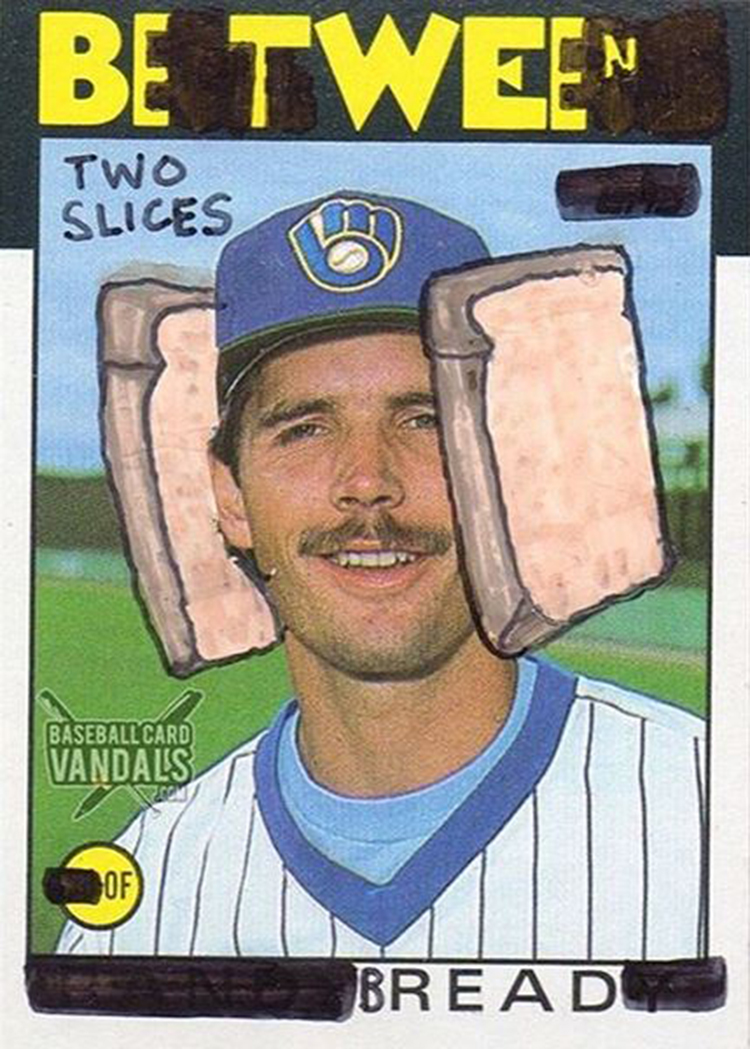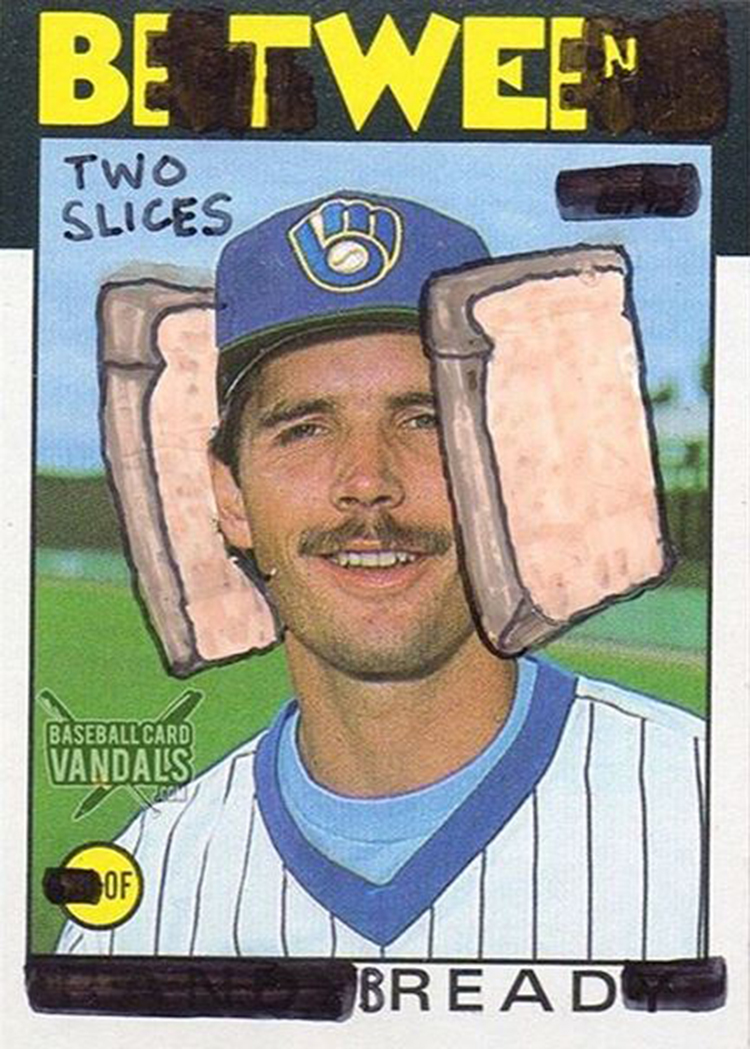 4.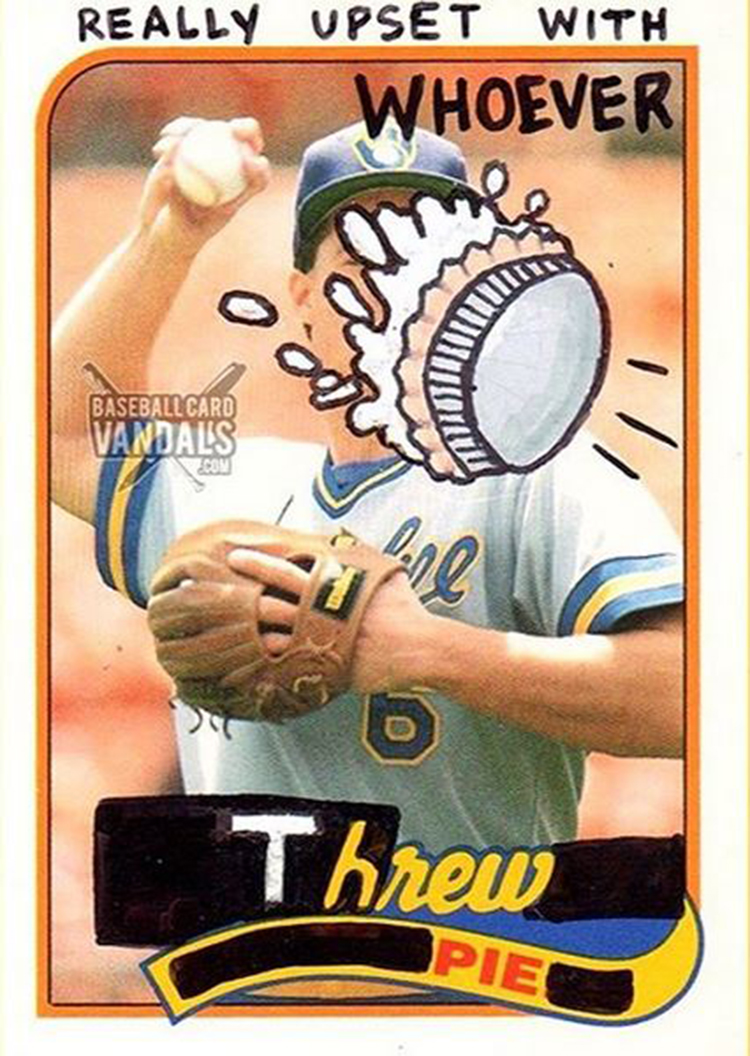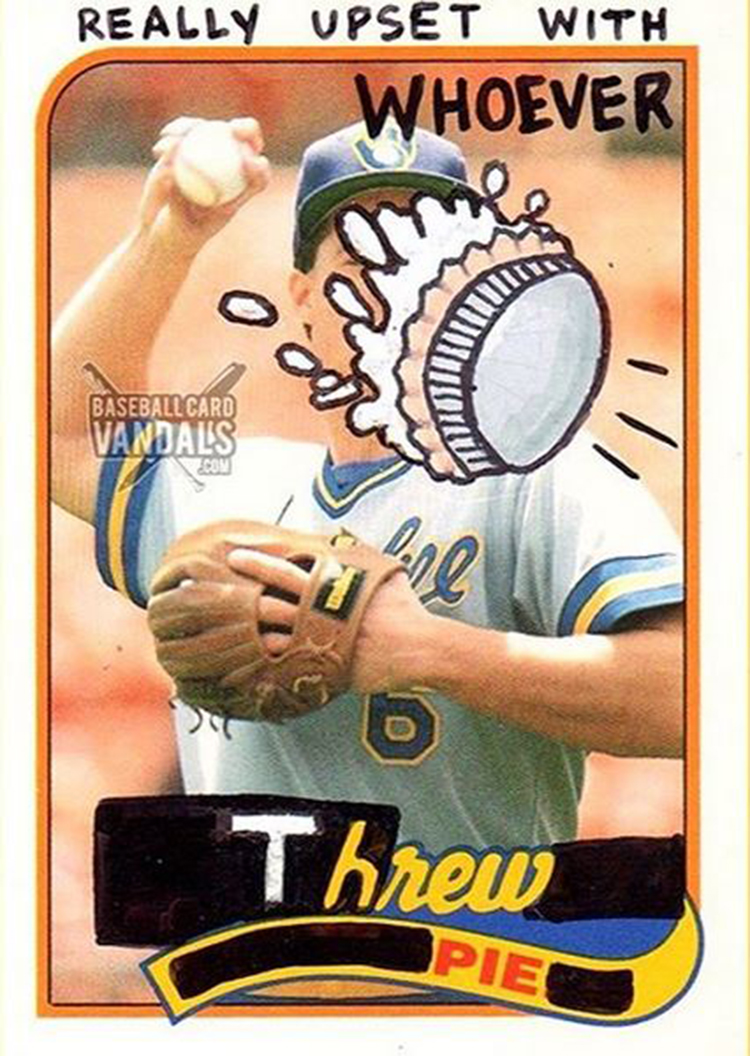 3.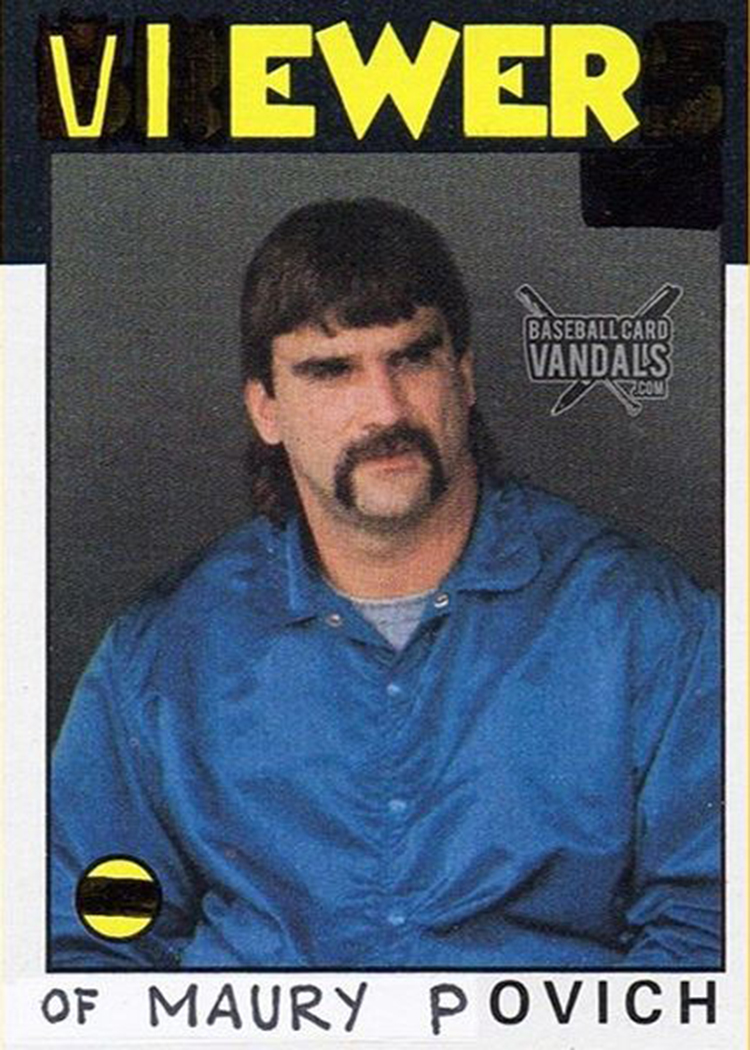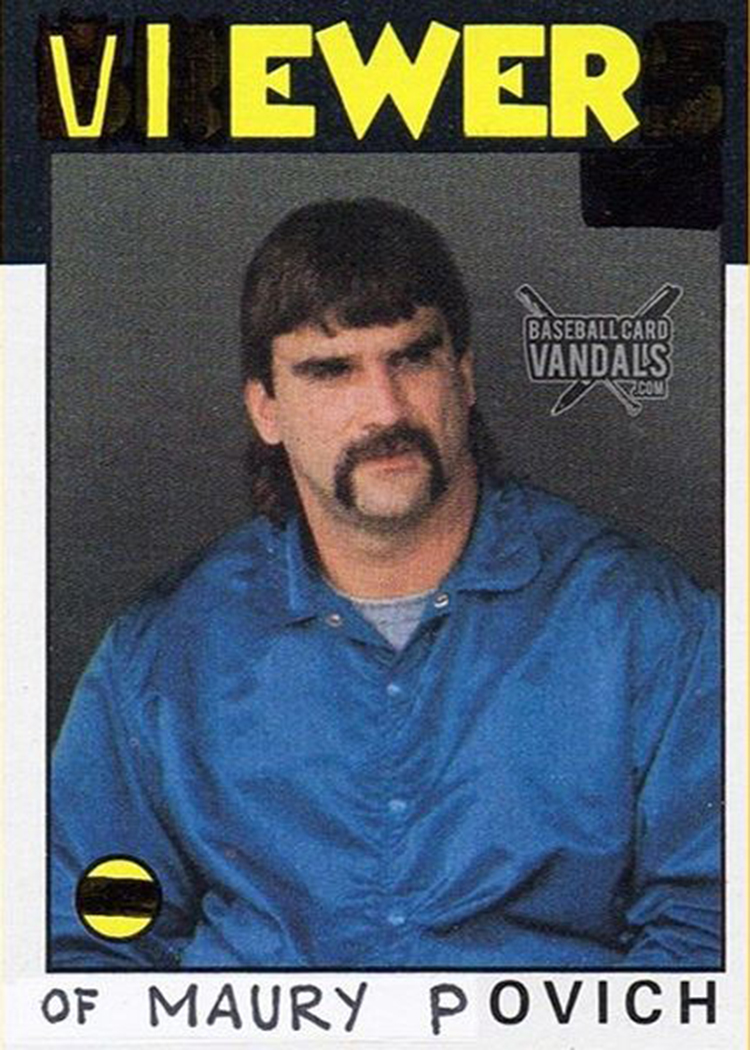 2.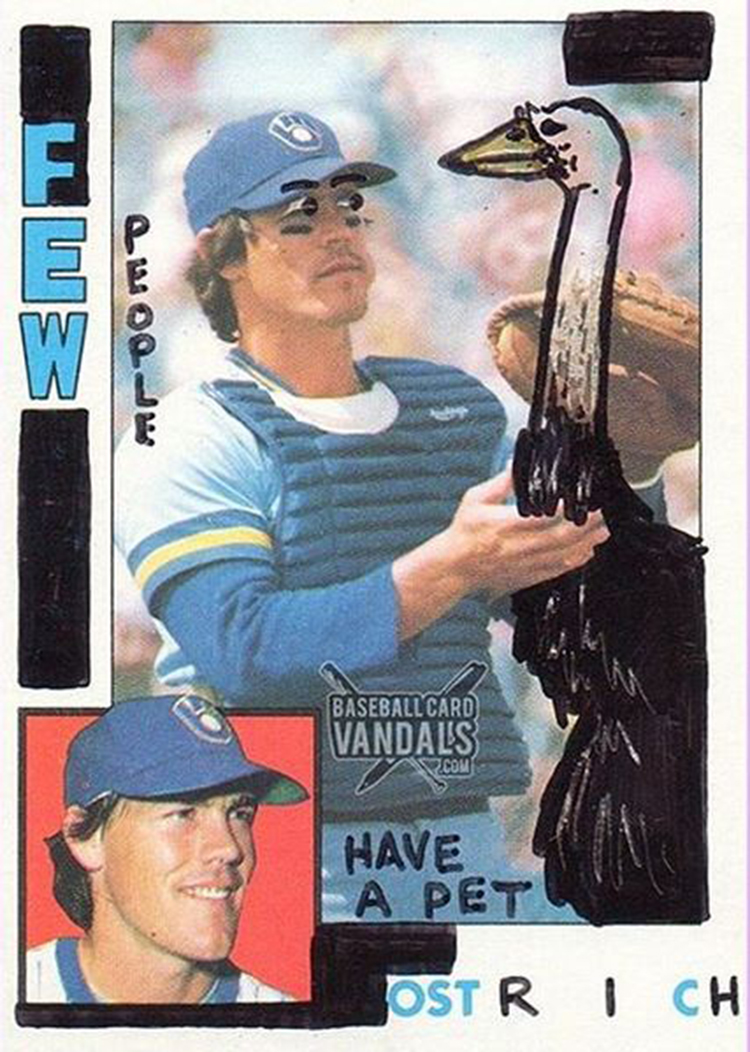 1.