Every year when the Packers schedule comes out, fans make a point of focusing on certain games that stand out. For me, one of the matchups that stuck out most this season was this weekend's game against the Eagles.
No, it isn't because Philly handed Green Bay one of its three regular season losses in 2019. Believe me when I say it also has little to do with the fact that the Birds were in the conversation to win the NFC East at the start of the season. And it's also not because they're somehow still in contention in spite of their lousy 3-7-1 record. I've had this Week 13 meeting in my brain since the 2020 opponents were announced in spring for one reason and one reason only. It gave me an excuse to make Doug Pederson's taco dip.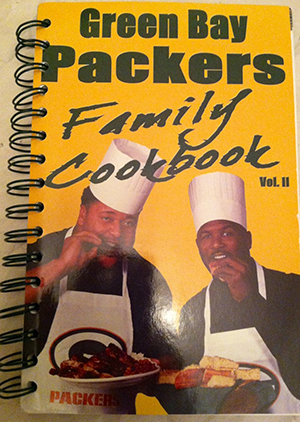 The current Eagles head coach and longtime Packers backup quarterback's recipe can be found in Volume II of the Green Bay Packers Family Cookbook. Published in 2001, this Packers Family Cookbook is the second spiral-bound installment wherein Green Bay gridiron greats, coaches, and other team employees share some of their favorite recipes.
Since it was released close to 20 years ago—long before the "foodie" movement or the rapid gastronomic evolution that's welcomed ingredients and influence from other cultures into American cuisine—and it's geared to Midwestern tailgating tastes, the vast majority of the dishes featured in this 200-plus-page tome are remarkably simple and they rarely feature more than seven or eight ingredients. Simple and standard as many of the recipes are, most of them get the job done. And some—like Pro Bowl fullback William Henderson's surprisingly solid baked beans recipe—are actually pretty good!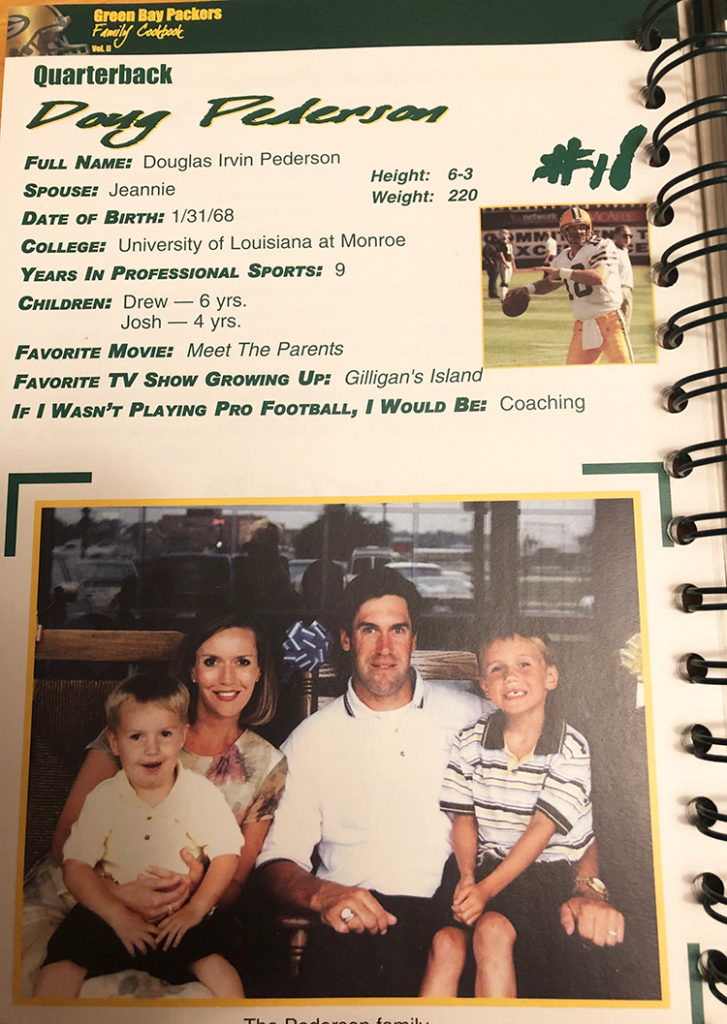 The recipes are also accompanied with equally basic bios for each Packer who partook in the publication, with factoids about favorite TV shows and films, along with some family photos. There's some interesting information from time to time, including Pederson pretty much predicting he'd wind up coaching after his days holding a clipboard and backing up Brett Favre were through.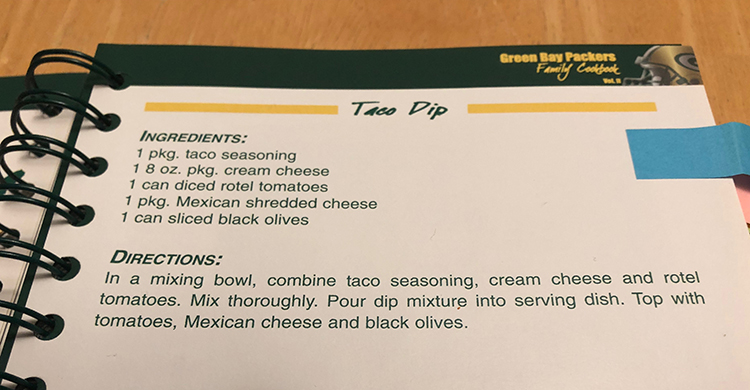 Pederson's take on taco dip is pretty bare bones, even by Green Bay Packers Family Cookbook standards. Of the five listed ingredients, only one item features a measurement that's more specific than "can" or "package." Nevertheless, I hit up my neighborhood Outpost, loaded up on the listed ingredients, and tried my best to follow it to the letter. Plus I bought some tortilla chips—which are never mentioned anywhere in the recipe—to eat with the dip. That would've been good to mention in the recipe, but I digress.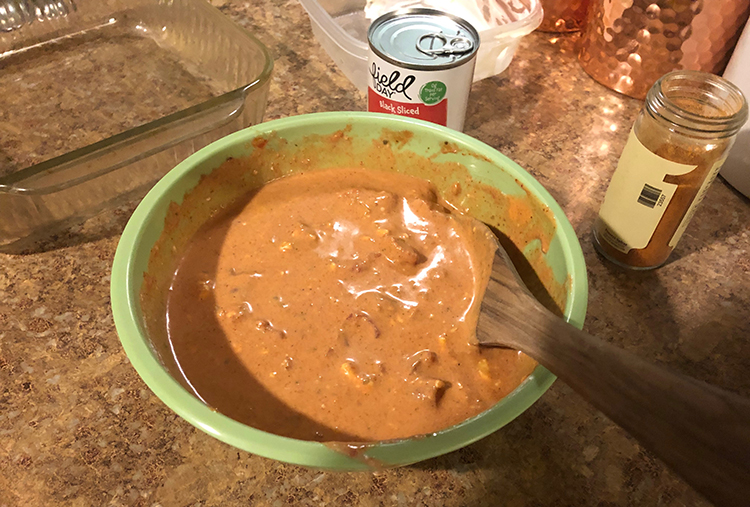 Most of the taco dips I've eaten had a cream cheese base that's slightly orange. However, this mix of cream cheese, taco seasoning, and canned tomatoes destined for the bottom layer was bright orange and runny, save for the occasional tomato chunk from the Rotel.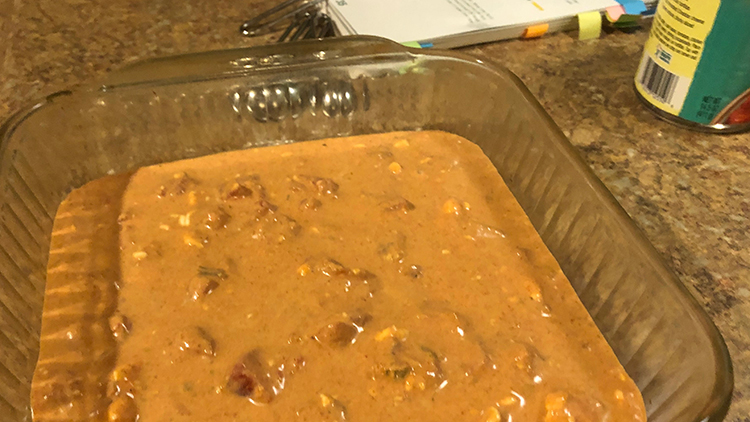 Not wanting to doubt a man who's made a living learning plays and, later, by leading a professional sports team with an offense he was instrumental in devising, I tried to—borrowing a Philadelphia sports term—"trust the process." I poured the room temperature goop into a serving dish I thought would work best (since no dimensions for a dish were mentioned). As I did so, I wondered how this could come from the same brain that helped engineer the fourth down trick play in which quarterback Nick Foles caught a touchdown pass in Super Bowl LII to push Eagles over the Patriots.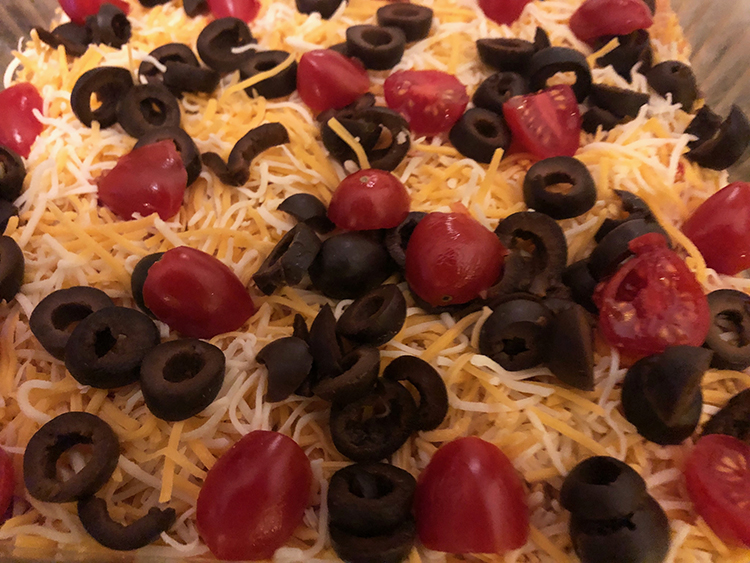 After plopping the mush into a dish that may or may not have been the correct size, I topped it with Mexican cheese. As my trust in the career backup-turned-head honcho waned, I called an audible and only put about half the package of cheese on top instead of the whole bag as instructed. I did the same for the small jar of black olives. Still, I feel both were excessive. I also added fresh tomatoes on top because they were mentioned in the instructions (but not listed in the ingredients).
And with the addition of those last few tomato chunks, that was it. No taco sauce. Not a shred of lettuce nor a hint of pickled jalapeno or refried beans. I looked like it was the two-minute offense of taco dips…just throwing it out there and praying for the best. I put it in the fridge, hoping that solidifying the creamy bottom layer would salvage this simplistic slurry. Was this a dip truly befitting of only the fourth human being to ever win a Super Bowl as both a player and as a head coach? I wanted to believe it was, but I had some serious concerns.
As I waited to reap the fruits of approximately 4-7 minutes of my labor and I looked at Pederson's page of the cookbook a little more, I was reminded that this by-the-book recipe was not the culinary creation of the head coach and chosen leader of a respected pro football franchise. Rather, this was the product of Doug Pederson the player. There's a big difference between those two identities, and it showed when I finally tried Pederson's taco dip.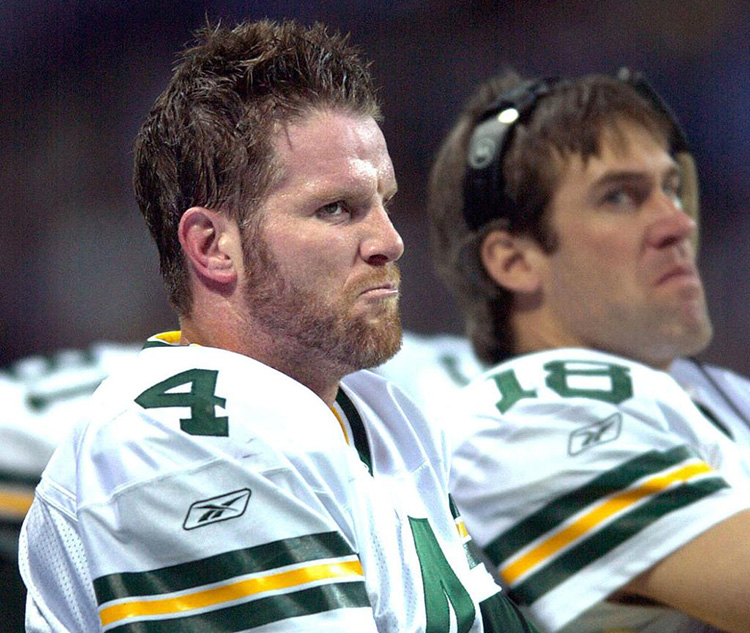 This was not the sort of taco dip you'd stay up late all week game-planning and tinkering with before a weekend gathering. Crafted by a career backup quarterback from a small college whose most impressive achievement, frankly, was his longevity in the league and his ability to wait in the wings behind a Hall Of Fame talents, this taco dip was never supposed to be the star. It's meant to quietly loom on the sidelines of the game day spread and do the little things if called upon. And when looking at it through that lens, I found it to be a perfectly fine taco dip. It's not a dish you'd build your tailgate around, but if you're low on time or ingredients or just have no better options, it can be inserted into the mix with no worries about it ruining everything.
In the same way Pederson fed Favre plays from the bench, held kicks, and took some garbage time snaps when games were out of hand, the career backup's taco dip recipe does the little things at an acceptable replacement level. It's efficient. It's decent. It eschews greatness and grandeur in favor of function. At the end of the day, it's a perfectly fine complementary option that's destined to stoically stand beside a flashier, more memorable dish. And sometimes, like in the case of Doug Pederson's playing days and in the instance of the taco dip recipe he offered up near the end of his Packers career, that's good enough.