Milwaukeeans work hard and bowl harder. Follow this monthly series to learn more about your favorite bowling houses and some new ones you'll want to visit.
This past week, we hosted some native Milwaukeeans visiting from Chicago and Reno. Our man from Reno actually just stopped over in Milwaukee on his way home from Vermont, where he managed to throw a strike in his one frame of bowling at Rock of Ages' spectacular granite bowling alley. Our fellow from Chicago came in hot with tales of a very disappointing club sandwich he'd recently eaten. With adventuresome individuals like these in town, some early lunch and bowling on a Monday morning seemed just right.
Around 11 a.m. on a balmy August Monday, we walked through the doors at Root River Center (7220 W. Rawson Ave., 414-425-7700) in Franklin, Wisconsin. The long hallway inside the front door took us past huge banquet facilities and Swagger Sports Bar & Grill before we reached the bowling area. This walk blunted some of that impact you usually get walking into a more traditional bowling center, but in the words of our Chicago visitor, it was "definitely a bowling alley."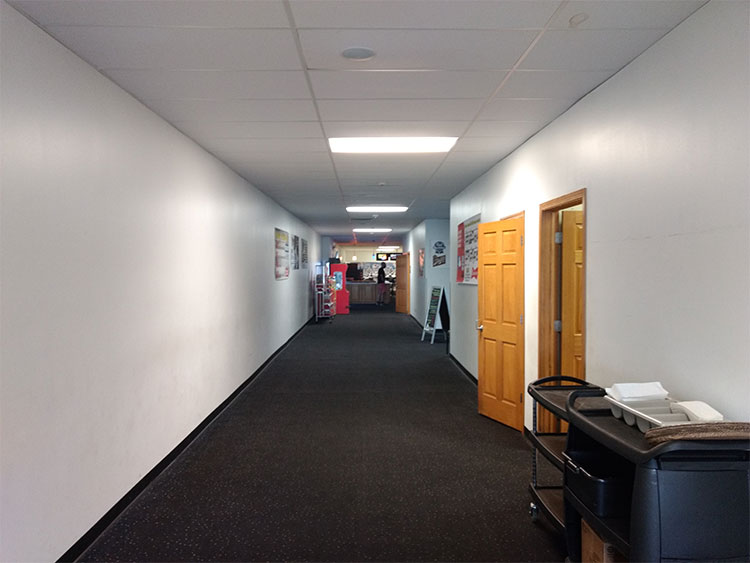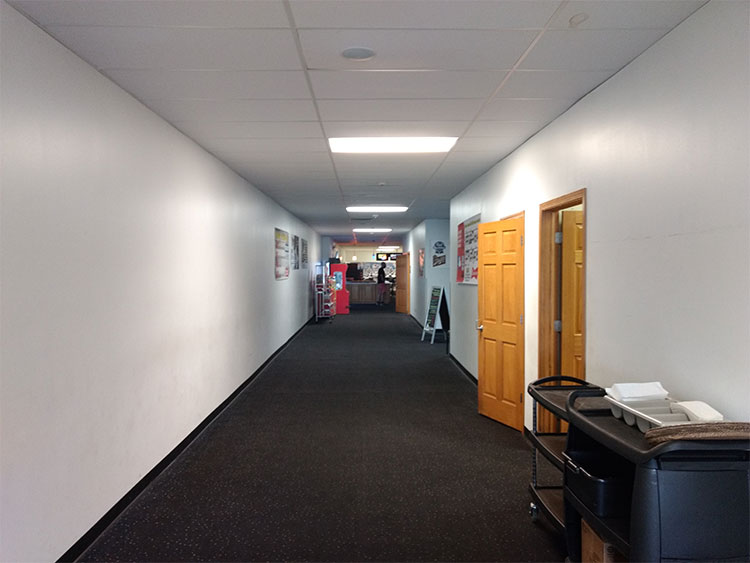 We grabbed a table at Swagger and perused the menu. There was a great variety of appetizers, salads, sandwiches, wraps (is a wrap a sandwich?), and more. There were semi-daily food specials, a full bar, and 16 beers on tap. They even had Beer Tubes, which we decided against at the early hour, but all agreed would be handy to have in most any room of the house.
Our bartender recommended the Prime Rib Panini, but we all decided to go in slightly different directions. We ordered beef nachos and a Cuban Panini. Reno opted for the Tailgate Burger. Chicago tried to forget his last club sandwich experience and ordered Swagger's Upper Deck Club. "What's on your burger?" we asked Reno. "A brat," he responded.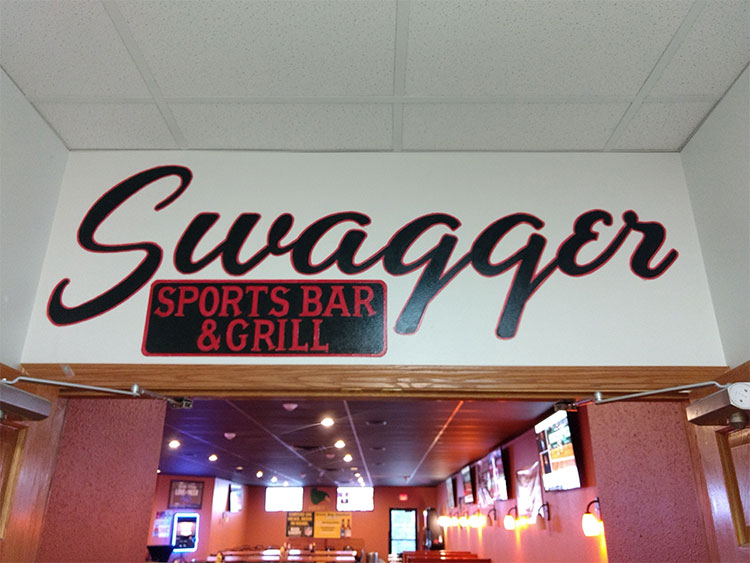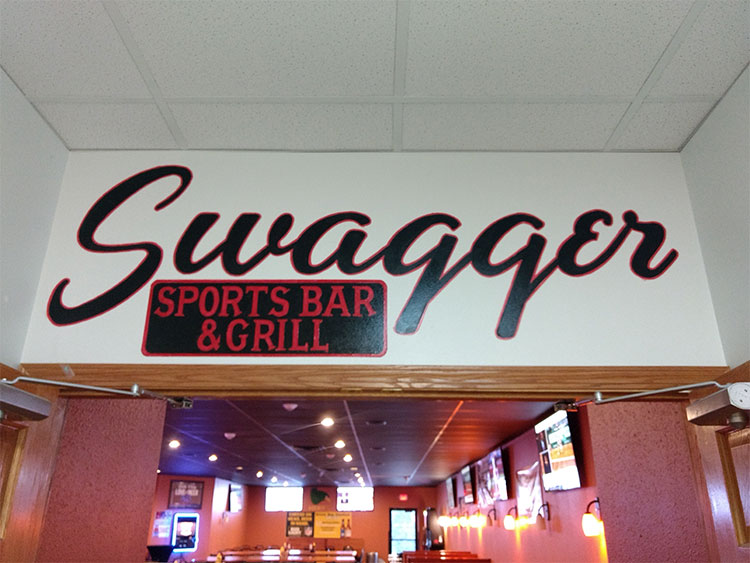 The food was all great. Solid sandwiches with tasty sides all around and the nachos appeared to grow as we shared them. We began to slip into sluggishness following the meal, but Miami Sound Machine's "Conga" popped out of the bar's speakers and staved off the after-lunch nap on the horizon. Let's bowl.
We each grabbed shoes and a ball and headed for Lane 5. The place was starting to fill up a little—mostly with families. The bowling equipment was modern, clean, and easy to use. There were big tables and plenty of seating for each lane, making the setup perfect for future Beer Tube utilization.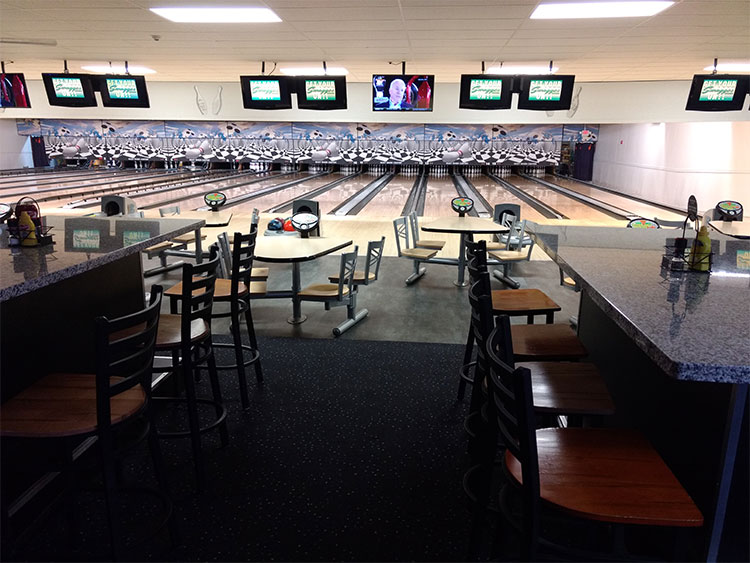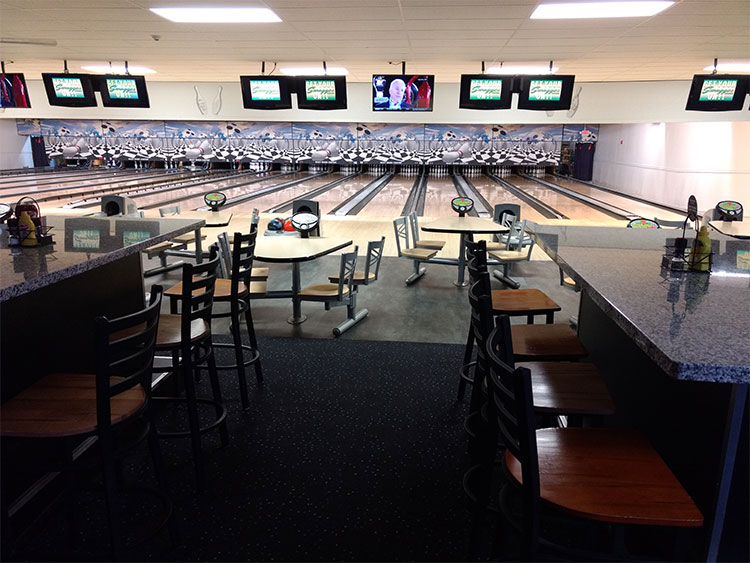 Full disclosure: We bowled badly. A week of late nights and nachos had left us in less than optimal bowling shape, and our scores reflected that. We opted to skip our customary third game in an effort to minimize damage to our crappy bodies and reputations, and instead checked out the games in and around Root River's game room.
There were crane games all over the place, along with some classic racers and shooters. Plus, gambling machines and dart boards in the bar. Our skills/luck were no better on the games, so we called it a day. However, we will be back to redeem ourselves on Lane 5 and to try that Prime Rib Panini. Here are the stats:
Lanes: 16
Pins: 160
Open bowling: Very open
Bowling balls available for use: ~35
Automatic scoring: Yes, but it didn't improve our scores at all
Automatic pin-setting: Uh huh
Arcade: Yes
Crane game (and best prize): More than usual (a stuffed animal that looked like a big asparagus)
Spooky Cash machine: Not that we saw
Spooky Cash 2 machine: You bet. (Get it?)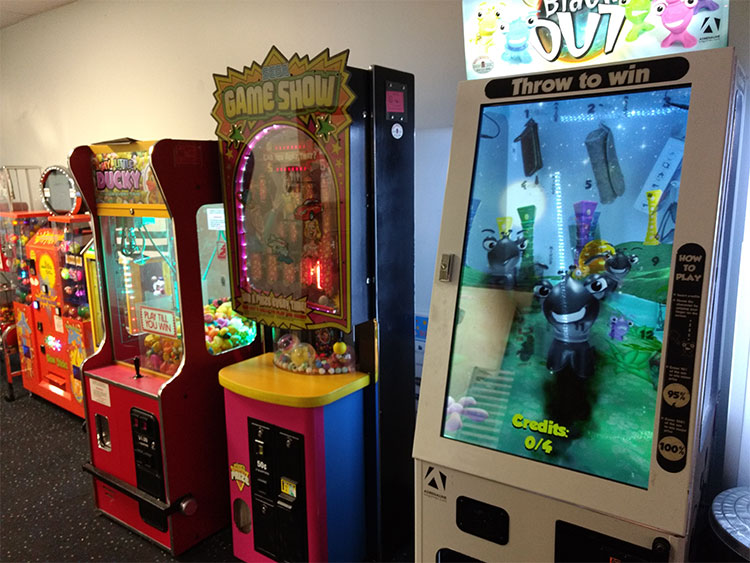 Total beer taps: 16 (Miller Lite, PBR, Angry Orchard, Lakefront IPA, Lakefront Riverwest Stein, Leinie's Summer Shandy, Samuel Adams Boston Lager, Samuel Adams Oktoberfest, Blue Moon, Spotted Cow, Fat Tire, Stella Artois, Coors Light, Deschutes' Black Butte Porter, Lagunitas IPA, Hacker Pschorr)
Pitchers: Yes
Beer Tubes: YES! *heavy guitar riff*
Food: Yes
Food recommendations (staff): Prime Rib Panini
Food recommendations (us): Upper Deck Club, Tailgate Burger, Cuban Panini. NOTE: The fries were worth the upgrade charge, in our opinion.
Bathrooms: Most definitely
Televisions (what's on?): Everywhere (sports)
Bumpers: Yes
Wi-Fi: Yes
Glow bowling: Yes
Sand volleyball courts: EIGHT! And a cool patio area between them.