The Green Bay Packers have earned a break. After last Sunday's loss to the Lions in a fairly meaningless game, the guys in green and gold finished the regular season with a 13-4 record, which was good for the division title—by a pretty wide margin—and the top seed in the NFC. Matt LaFleur seems dialed in, and Aaron Rodgers just turned in had another MVP-caliber regular season (only on the field, to be clear). Excluding the unnecessary Week 18 performance, the defense has been playing out of its mind. The offense is clicking. The team has a viable two-headed monster in the backfield. And the Bears and Vikings both just fired their head coach. Not too shabby!
As we all know, Green Bay's impressive season also earned them a bye in the first round of the postseason. While the much-deserved bye week will give players a chance to rest AND will guarantee the Packers will advance to the second round of the playoffs, the week off also means fans will have to entertain themselves this Sunday. It's a good problem to have, but where does the bye week leave us fans?
Just as we've done in previous seasons, we've decided to put together a handy guide of things you can do to help pass time here in Milwaukee (and beyond) this weekend as we wait to learn who Green Bay will play January 22 or January 23. Enjoy!
1. Wordle
You're either playing Wordle or you're going to great pains to avoid playing it. No matter what camp you fall into, good luck.
2. Watch a movie you've never seen
Whether you go to a theater or stay at home, this weekend is a prime opportunity to watch a movie you've never seen before. Check out Licorice Pizza at Oriental Theatre, see Spider-Man: No Way Home, or stream a classic from the comfort of your own living room. Cinema!
3. Get vaccinated or boosted
Whether you're the self-researching All Pro quarterback of a team on bye this weekend or you're just someone who is either not vaccinated or overdue for a booster, get a fucking shot already. Let's stop this shit.
4. Go to a comedy show
Though a wide range of January events have been canceled or postponed, there are still some great stand-up comedy shows happening in the area. Johnny Beehner will return to his native Milwaukee January 14-15 for a pair of performances at The Laughing Tap in Walker's Point. And out in Brookfield, MADtv alumnus and master impressionist Aries Spears will take the stage at Milwaukee Improv for a total of six shows spread over four nights this week.
5. Attend the Yule Ball
Speaking of awesome events happening this weekend, the Yule Ball is making its return to Turner Hall January 14-15. Celebrate five years of the Yule Ball with two nights of Harry Potter-focused fun presented by our friends at Awkward Nerd Events. In addition to the expected revelry of previous Balls, this year's installment will also feature a Pride Night with drag performances on Friday and the first ever Triwizard Tournament on Saturday.
6. Take down your holiday decorations
It's the middle of January, people. Take down that tree!
7. Check out other NFL playoff games
Though Green Bay won't be playing this weekend, the league has an impressive slate of games lined up Saturday through Monday. Use your surplus of football-related energy to cheer on the Bills and Bengals or to actively root against the Buccaneers and Cowboys. Those are just suggestions, of course. Choose your own teams to temporarily pull for in the opening round before realigning your focus on Green Bay football.
8. Go to 3rd Street Market Hall
It's finally open at long last! Or it will be starting tomorrow. Check it out.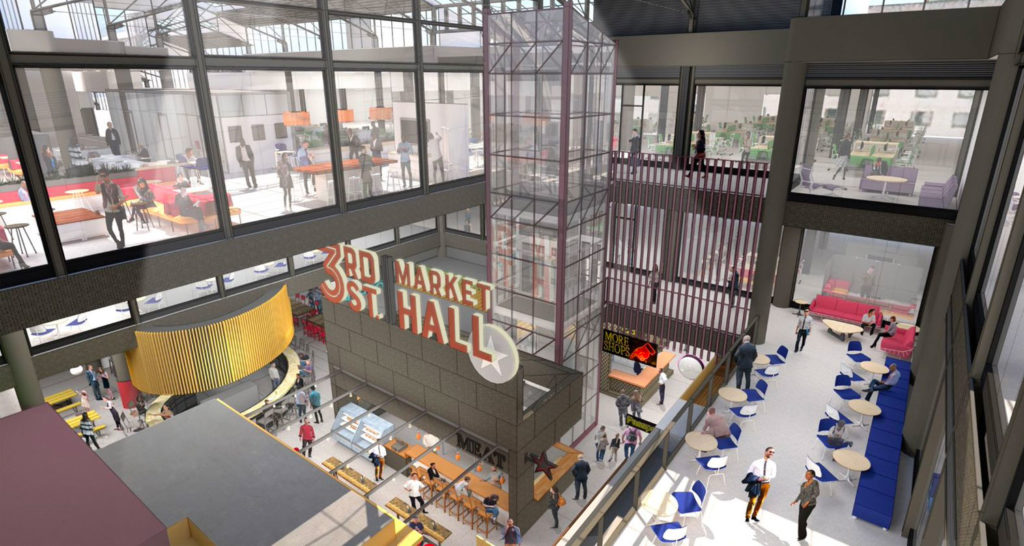 9. Get a jump on your taxes
The year is young, but April 15 is right around the corner. So is…whatever date business taxes are usually due, for the fellow small business owners out there. Oh, and if Milwaukee Record's accountant is reading this, I'd like to file an extension please.
10. Order a Milwaukee Record shirt
Didn't you read the last entry? We have taxes to pay! Get a shirt.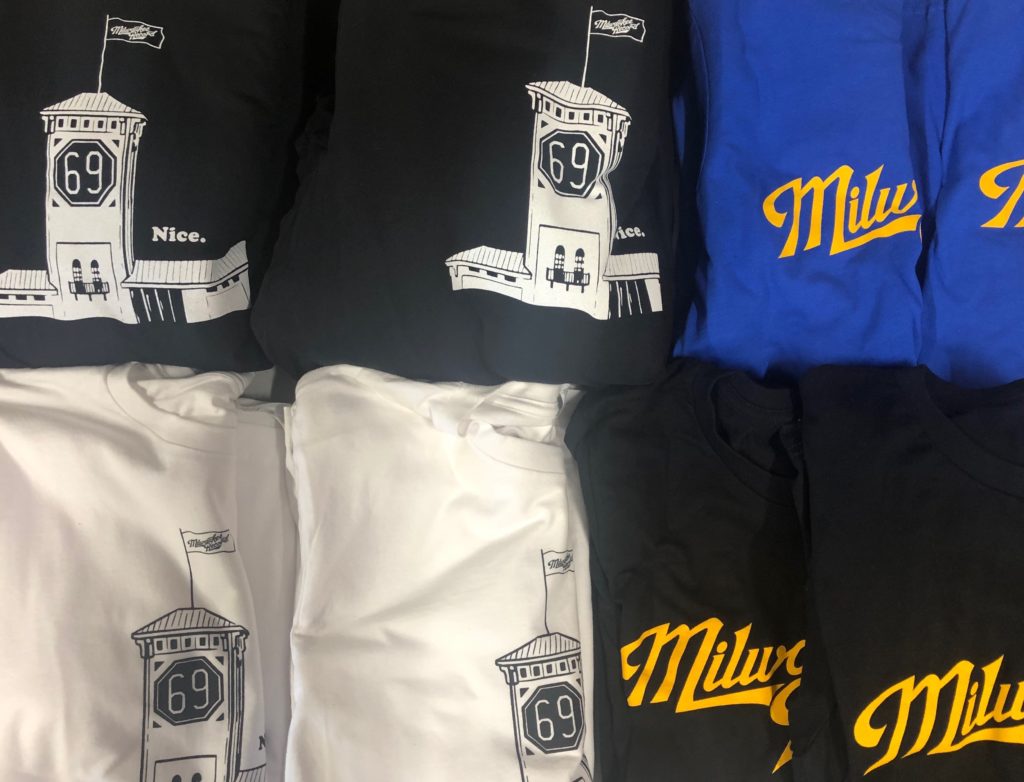 11. Try a new restaurant, bar, brewery, of cafe in a neighborhood you don't visit often
We'll be the first to admit that we fall into patterns with restaurants and other area dining/drinking establishments from time to time…especially in wintertime. However, it's important to remember Milwaukee is a vast and ever-changing city with no shortage of interesting places and diverse neighborhoods to explore. If you feel comfortable getting out in the world right now, make a point to visit a place that's new to you.
12. Donate blood
According to the Red Cross, we're currently in the midst of a "national blood crisis." Blood supplies are the lowest they've been in over a decade, so consider making an appointment to donate.
13. Start a new TV show and plow through an entire season in a day
Put on some sweats, crack a beer or N/A beverage and begin a new viewing adventure this weekend. You could knock out a whole season of Joe Pera Talks With You in a single afternoon. You could catch up on The Righteous Gemstones since that just came back for Season 2. Yellowjackets is pretty okay and has its season finale on Sunday night, and Grand Crew is a new show that's worth a watch as well. Who am I to tell you what to stream? You know what you want to dive into, and now you have a free day to do so.
14. Browse a local record store and/or independent book shop
Support a local establishment AND get some new goodies to immerse yourself in this weekend. Stop by Lion's Tooth, Rushmor, Boswell, Acme, and various other places to cover your reading and listening needs.
15. Work out
This one is kind of a note to ourselves that we need to get back at it after starting this year off on a lazy note. But it could apply to you, too.
16. Register to vote
Elections are coming up and there's an assault on voting rights being perpetrated in broad daylight. Just VOTE. And, before that, register to vote.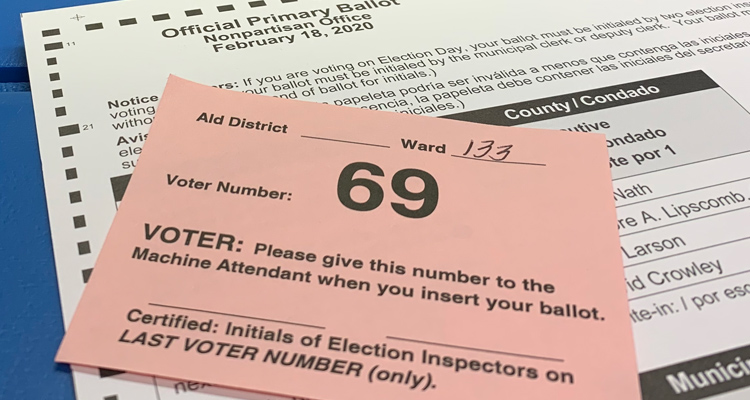 17. Spend a nice, relaxing weekend in Door County
Maybe you'll see AJ Dillon there!
18. Support Cactus Club (and other independent local venues)
All season long, Cactus Club has allowed us to host our Milwaukee Record Halftime Show series at the venue. With the recent surge in Omicron cases, they've had to postpone or cancel A TON of shows. Like most venues of their size, they're having an especially tough go of it right now. So we urge you to show your support to Cactus Club (and/or other suddenly quiet and empty venues near you) by stopping by for some drinks, ordering merch, buying tickets to a future show, or doing anything else you can to help. And if you're broke (we know the feeling!), spread the word to others who might be able to help.
19. Finally find out what NFTs are
How else can form an opinion about why they're either the future of artistic creation or the final death nail in life as we know it?
20. Rent a South Shore Terrace Chalet
You only have about two more weeks to book one! They're a fun change of pace, the food is good, and they help support the Milwaukee County Parks system.