We've been doing our Halftime Show concert series at Cactus Club since 2017. The concept is simple: everyone gets together at Cactus to watch the Green Bay Packers game, everyone enjoys drink specials and other goodies, and everyone takes in a 15-minute set from a local artist during halftime. It's fun, it's easy, and it's free!
And this past Sunday, we celebrated our first Halftime Show of the Jordan Love era. What a game! (Love and the Packers beat the Chicago Bears 38-20, in case you missed it.) Here are 10 photos of the big day, featuring the fantastic Emmitt James, a bucket of beer from series sponsor Miller High Life, some excellent touchdown shots, and free 3rd-quarter pizza from Transfer. See you next week! See you all season long! (Find the full season lineup and more information HERE.)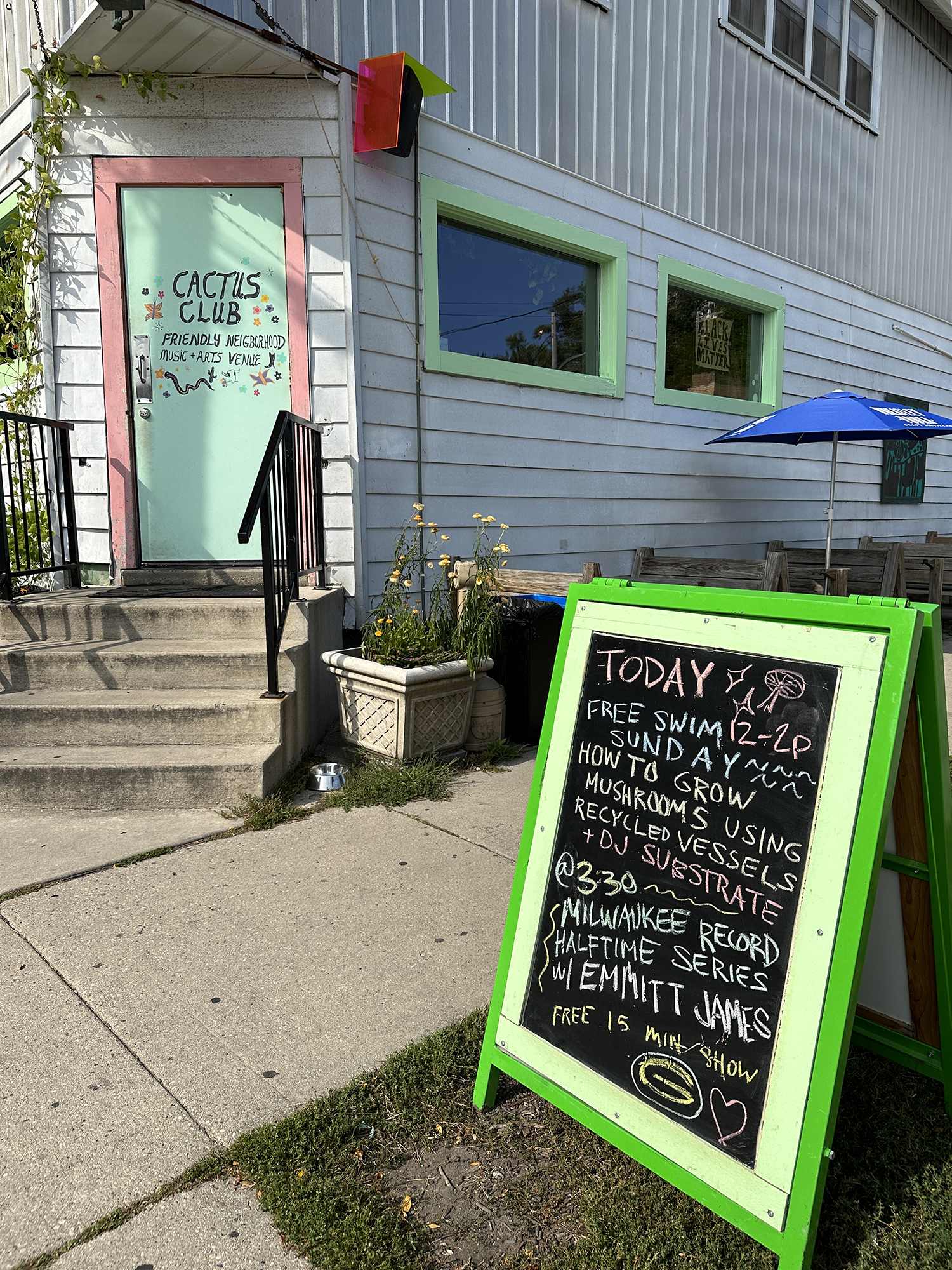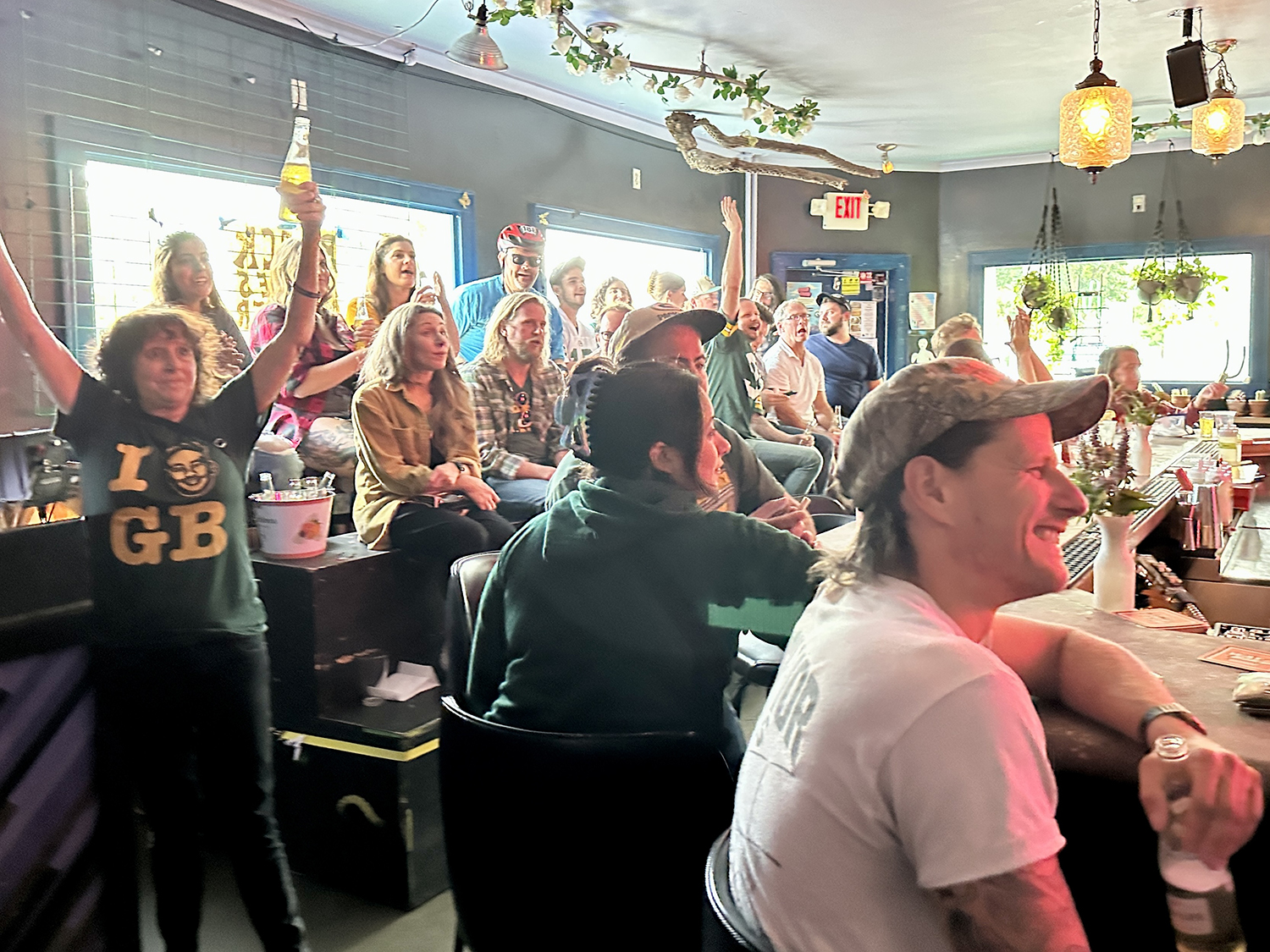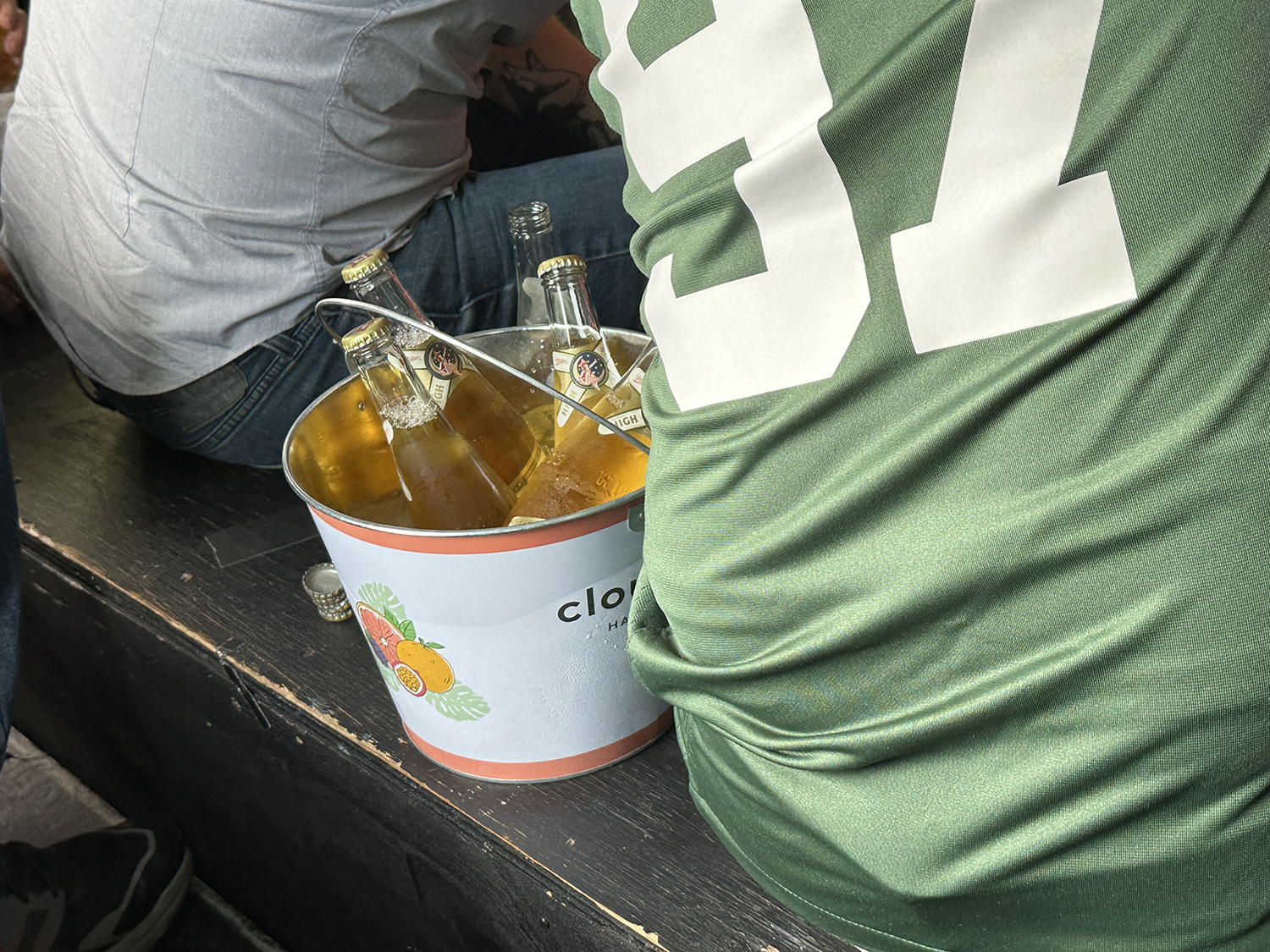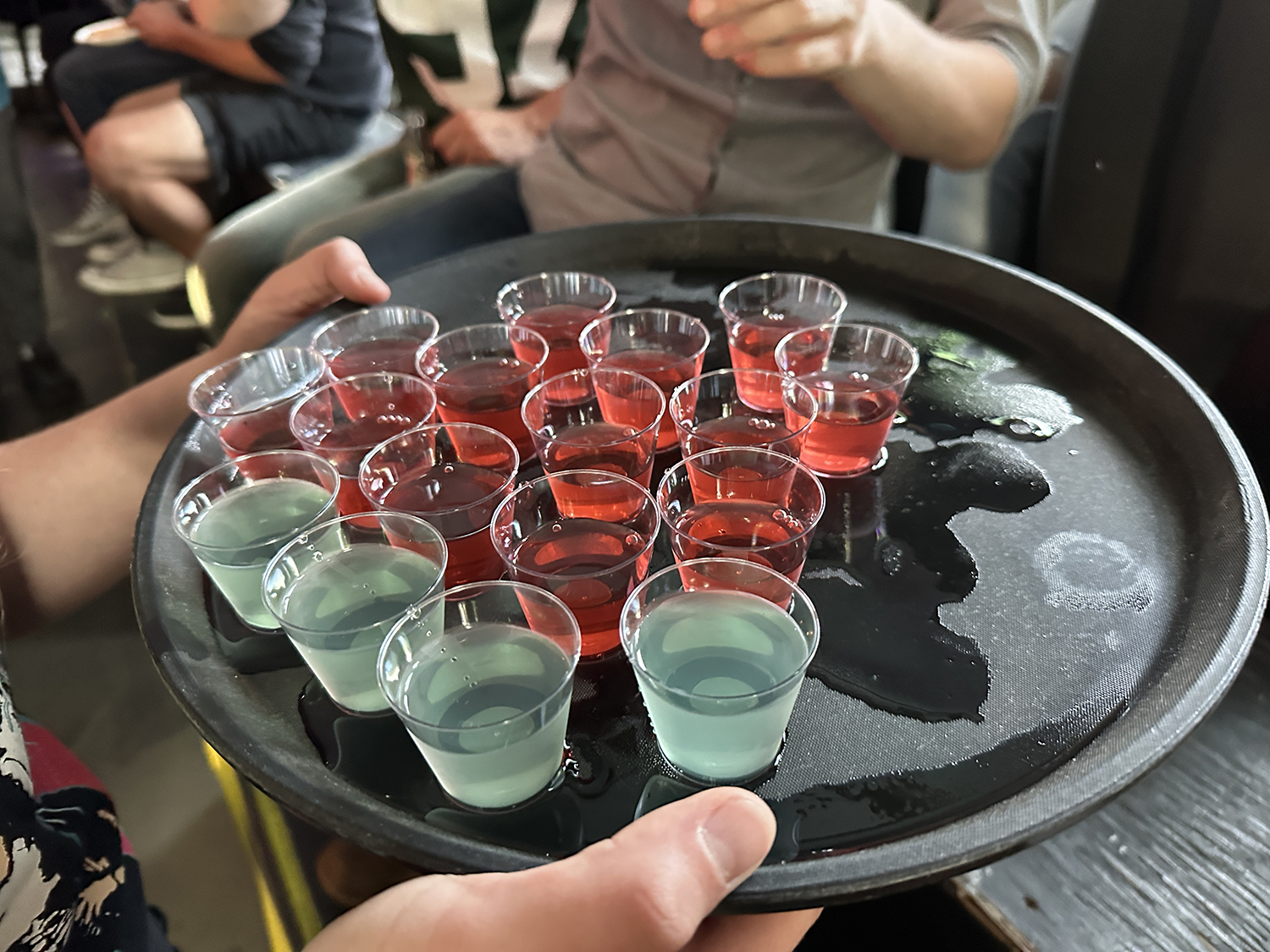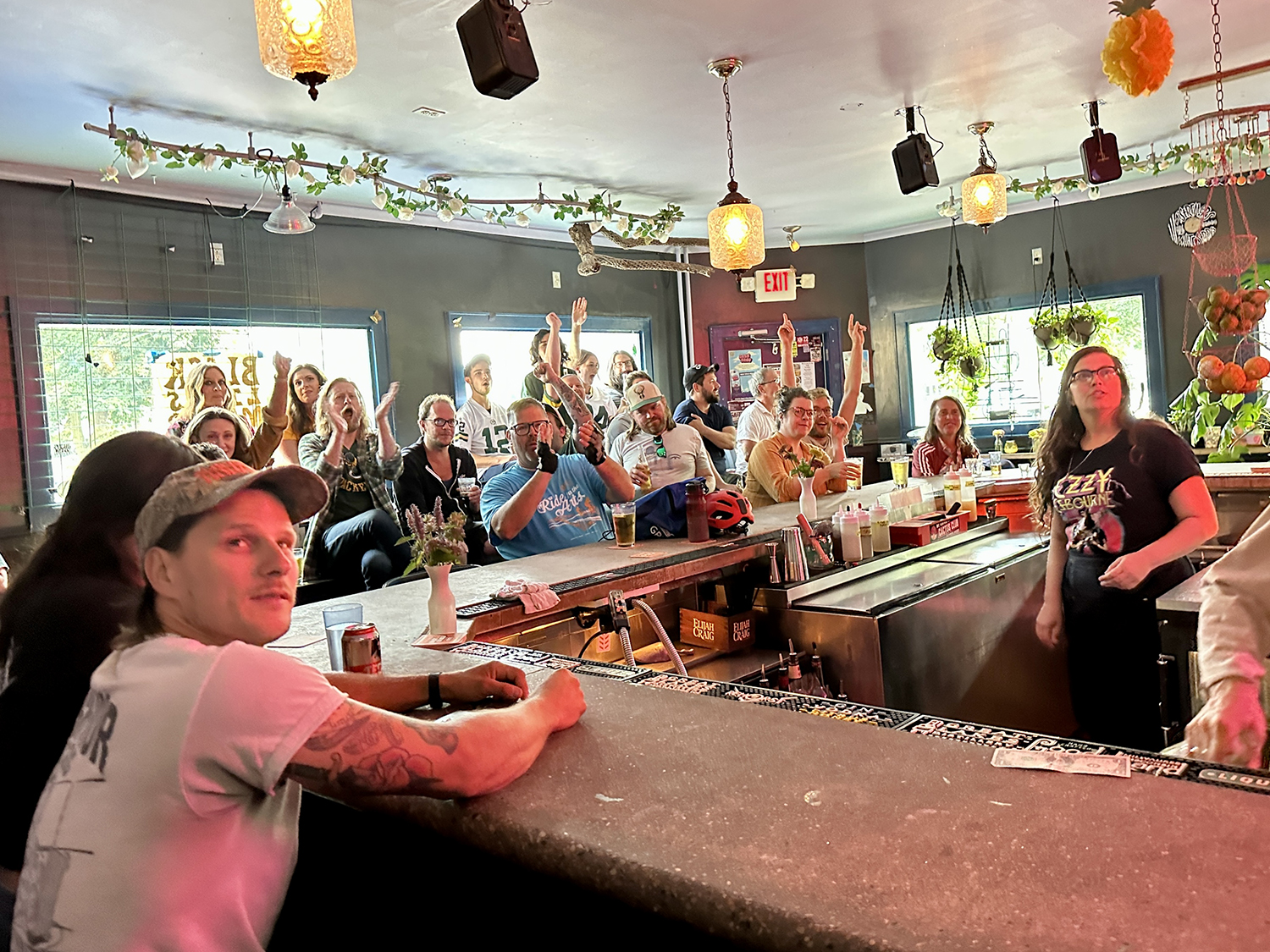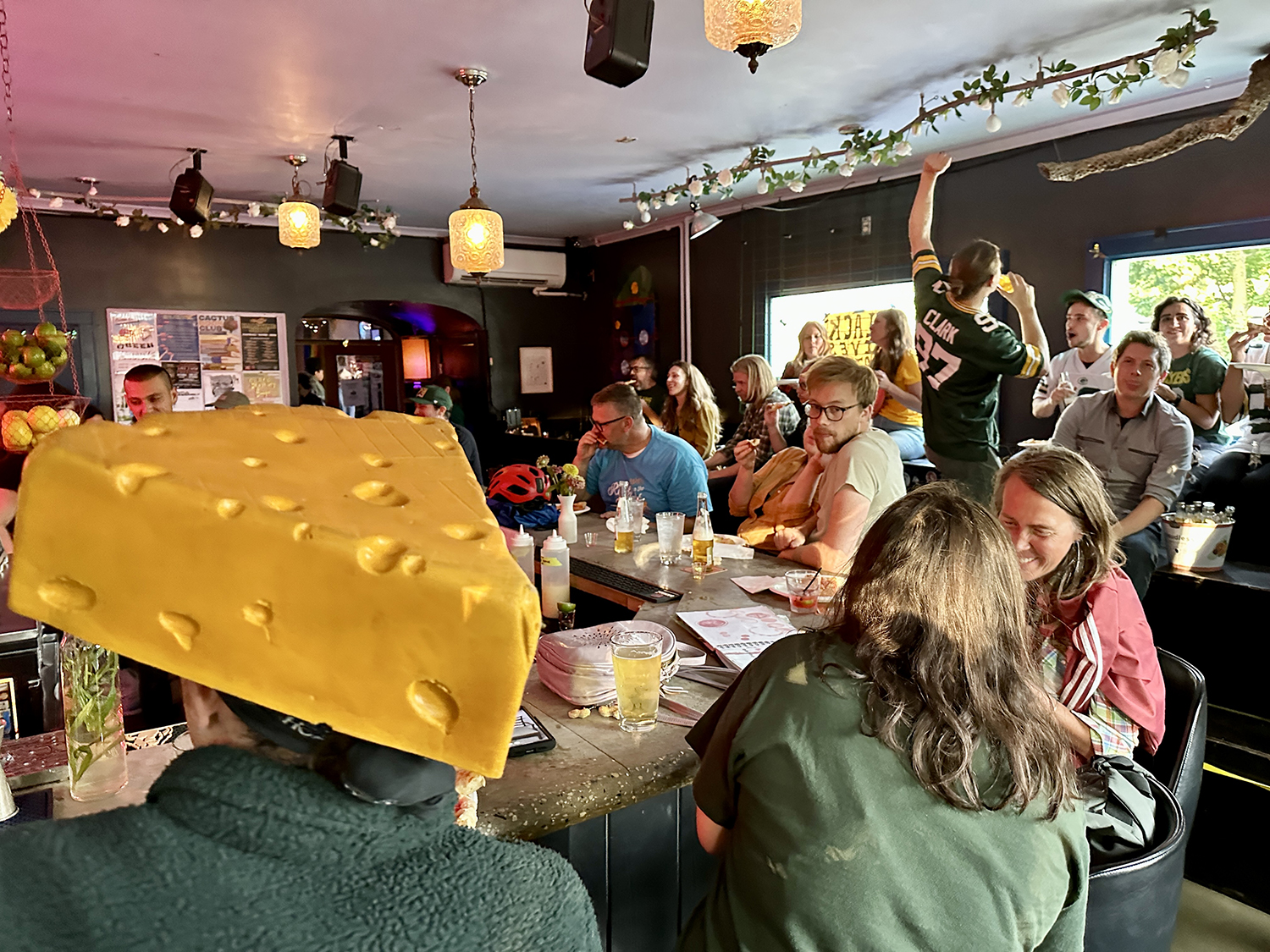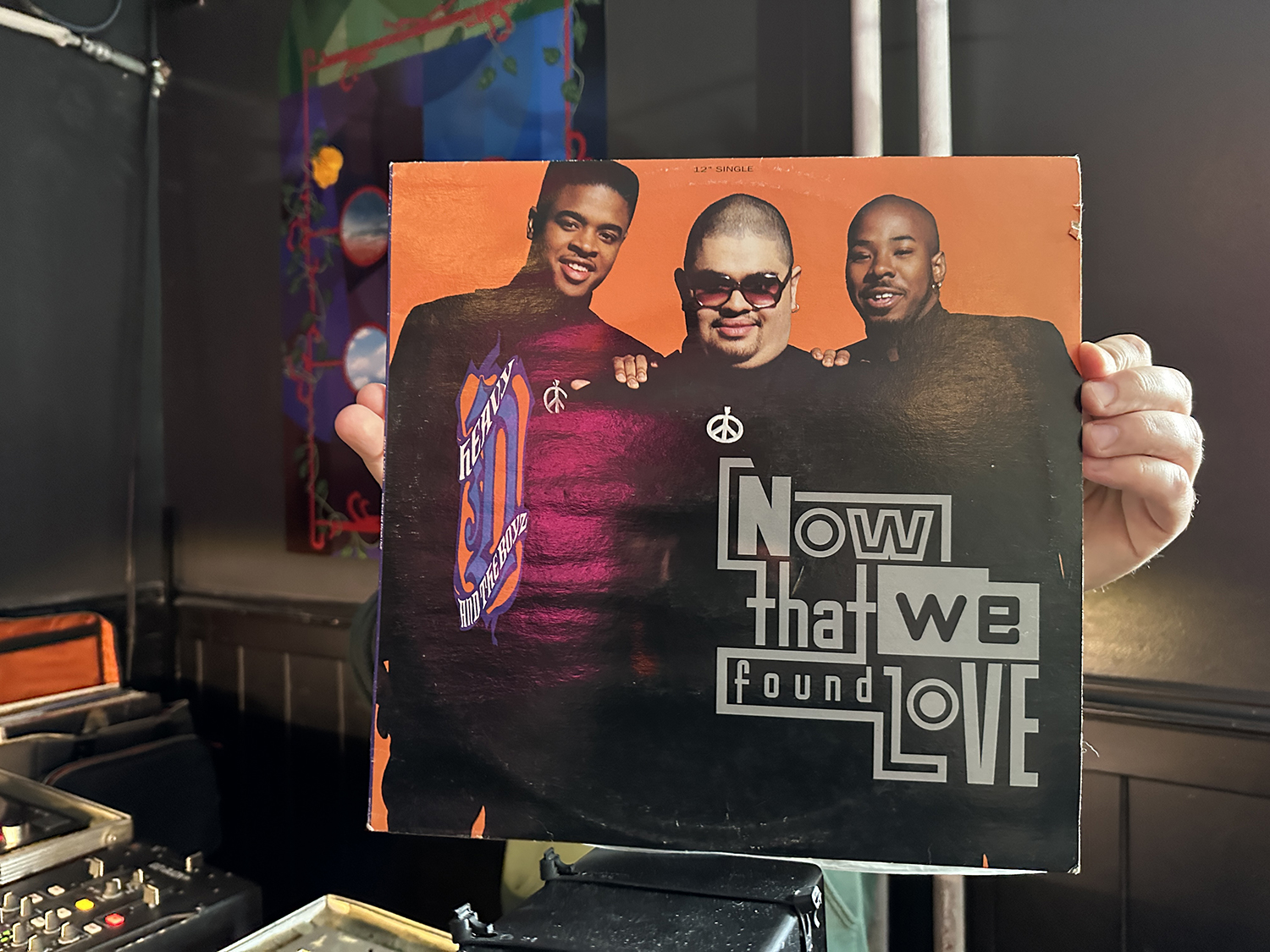 BONUS PICTURES OF THIS SEASON'S LINEUP AND DRINK SPECIALS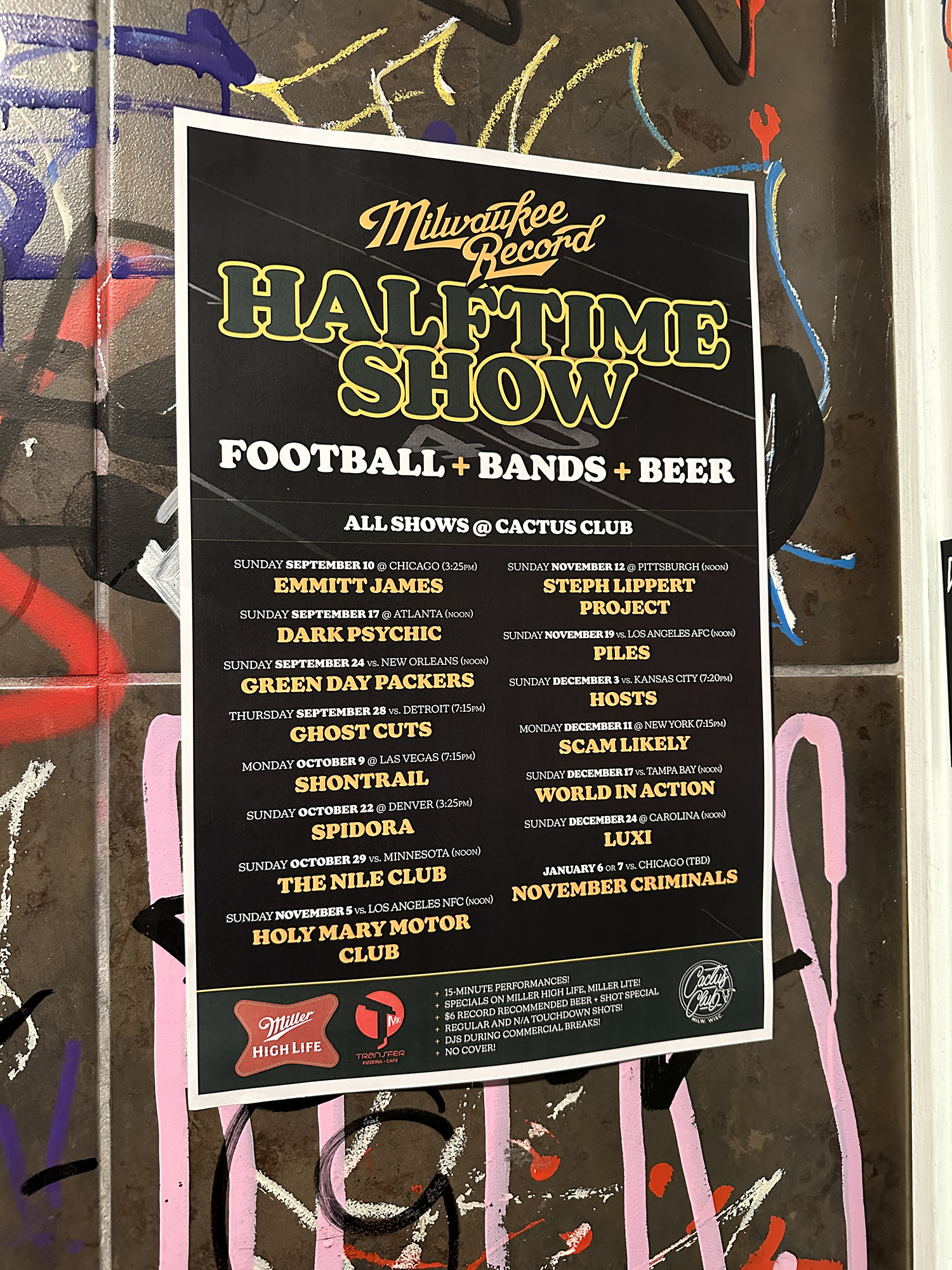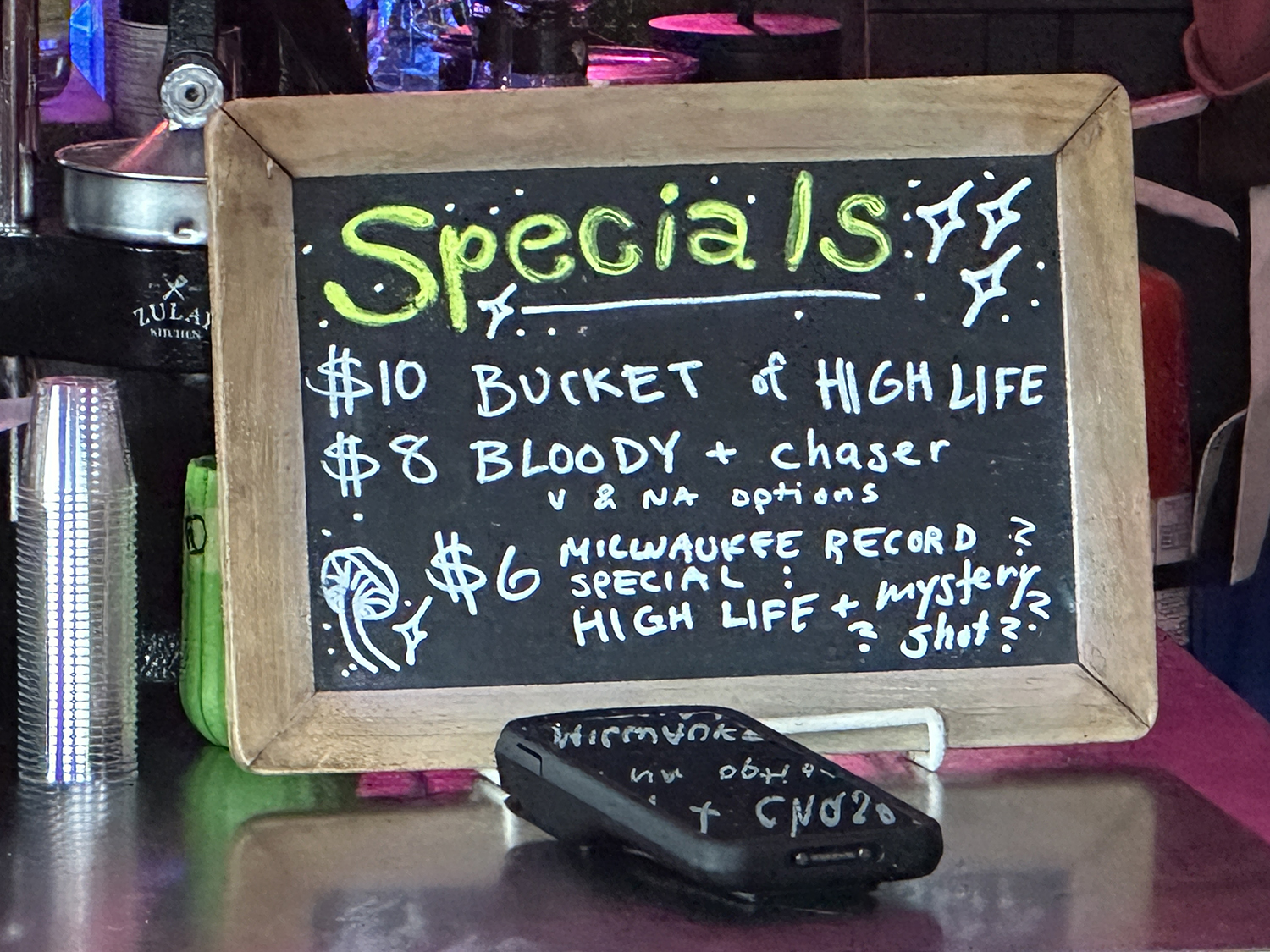 Want more Milwaukee Record? Subscribe to our free weekly newsletter and/or support us on Patreon.
---
RELATED ARTICLES
• Milwaukee Record Halftime Show concert series is back, in best shape of its life