Lordy, lordy, WMSE is 40.
Yes, Milwaukee's beloved community-powered radio station is celebrating the big 4-0 in 2021, and it's doing it in style. Beginning March 17, the Big Sound Downtown will turn the clock back four decades to 1981. "Listeners can expect special appearances by DJs whose legendary shows were the very reason you tuned in in the first place," reads a press release. "Be it Pete Christiansen, Commander Todd, The White Slice, or Downstairs Dan, you'll be taken back to the early days of WMSE."
The press release continues:
Longtime DJS like The Boogie Bang Gang's Barry Johnson (Milwaukee's longest running hip-hop show), Dewey Gill, Paul Host and Tom Crawford will also plan special playlists reflecting the 1980s. There also will be special shout-outs, proclamations, and salutations from local and national celebrities, business owners and musicians.

Besides all of the celebrating WMSE will debut some brand-new merchandise. This includes two incredible T-shirts designed by local artists Jeff Sadowski and Gregory Martens, a 40th Anniversary pin, and other items to be announced.
Hell yeah. And don't forget WMSE's 19th Annual Rockabilly Chili, which will look a little different this year. The takeout-centered "Super Friends" edition of the annual event is set to take place April 5-11. God, we miss Rockabilly Chili. It was one of the last big events we checked out before, you know, everything.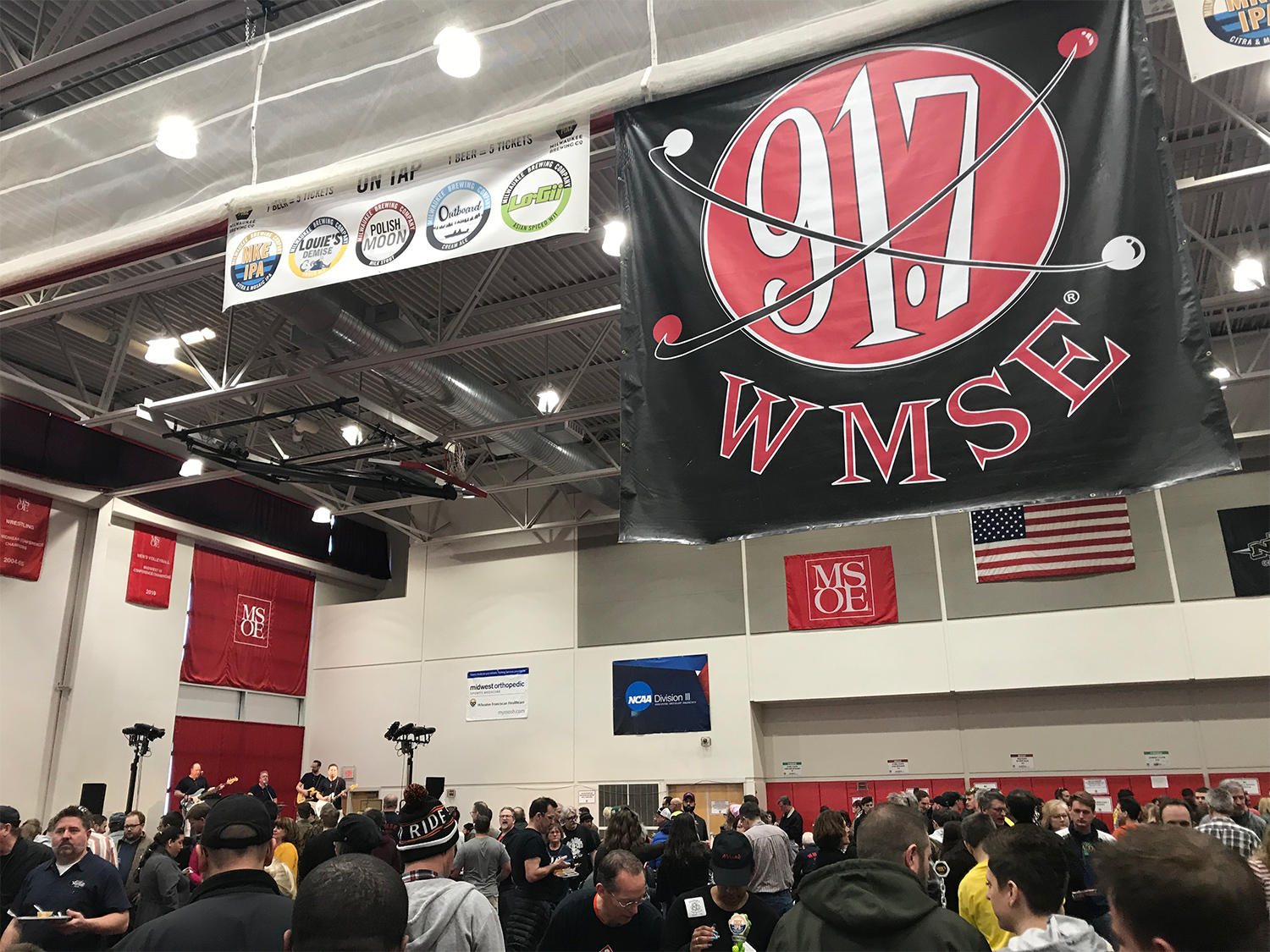 Oh, and also don't forget that WMSE is still doing live shows. Sort of. The station's once-live Local/Live programs have been streaming from The Ring, and they've been great. (The next one is March 16 with Fuzzysurf.)
Finally, here's a quick history lesson, via WMSE:
WMSE's roots go back to 1922 when a broadcasting license was issued for WIAO to the "School of Engineering of Milwaukee" and the Wisconsin News newspaper, which was owned by Hearst Corporation. A few years later the station changed frequency and call letters, and became known as WSOE. Another frequency and call letter change occurred, this time to WISN. A series of moves, locations, purchases, call letter changes, and responsibilities occurred over the following decades. And finally, on March 17, 1981, WMSE as we know it today, was born and began broadcasting from MSOE's Krueger Hall as opposed to the basement of MSOE's Margaret Loock Residence Hall.
Exclusive articles, podcasts, and more. Support Milwaukee Record on Patreon.
---
RELATED ARTICLES
• WMSE's 19th annual Rockabilly Chili is coming to a restaurant, cafe, and food truck near you
• Mandatory Milwaukee: Dewey Gill's Big Band Program on WMSE is essential Sunday listening
• Mandatory Milwaukee: WMSE continues to create community for left-of-the-dial listeners