Since its inception, The National has lived and died based on the talents and charisma of its lead actor, Matt Berninger. Whether forcing himself to project through his own stage fright or feigning that fear, Berninger takes the performance aspect of being a rock star seriously. Fans who have observed a good portion of his career will note how much more comfortable he seems to have become in his own skin over time; more banter, not as much screaming, but still, always, the pacing. He emerged on Monday night (following a powerful set by opening act Lucy Dacus) at Riverside Theater and deadpanned, "What's up. Thank you. I love this place." And why not? Who wouldn't love this place?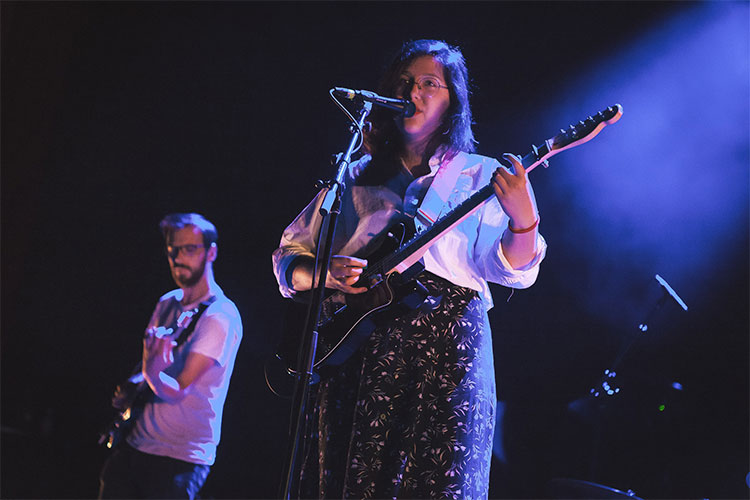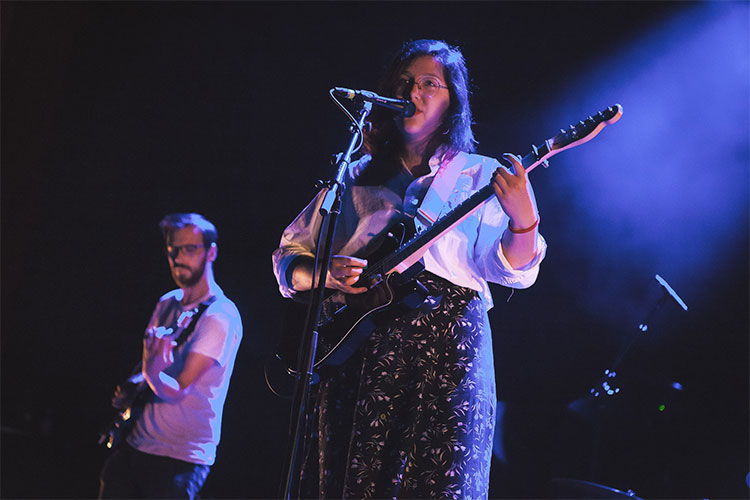 It hasn't been only Berninger whose prowess has evolved, though. The members of The National have gradually figured out that to be an effective live band, you don't need to play anything better than on the album; you just have to play things differently. The easiest, most obvious option is to play certain parts more loudly, evidenced most notably early on in "Walk It Back," which featured a rare bona fide Bryce Dessner guitar solo and a climactic swell of intensity that pushed well beyond the normal scope of the song.
"Guilty Party" (which Berninger dedicated to Paul Manafort) was a little shaky, perhaps prompting Berninger to joke about his bandmates' compromised equipment, some of which had apparently been damaged along the way. "U2 is under the stage playing all this," Berninger quipped.
After a while, though, it became apparent that Dessner's The Edge-like unwillingness to improvise might be holding this band back from being all it could be. Is it possible that for minutes on end, playing the same three notes in the same cadence, not a single deviant impulse comes to him? Or does he simply not permit himself that indulgence? Whether due to remarkable discipline or dearth of imagination, the Dessners' Grateful Dead tribute (Day Of The Dead) doesn't seem to have imbued them with any real improvisational ambition.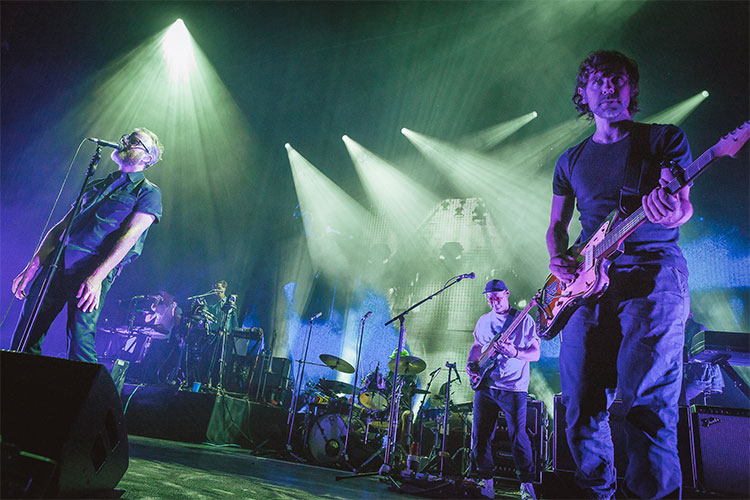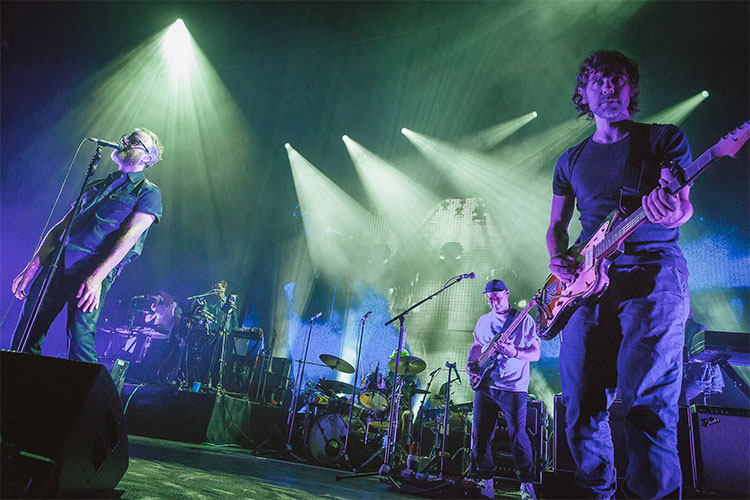 That's not to say that The National couldn't win over some jam-band fans. With rousing renditions of songs like "Don't Swallow The Cap," "Empire Line," "Day I Die," and "Graceless," there were plenty of opportunities to dance, and for the band to crank the volume on its layers of music and noise—just the sort of sonic overload the festival set craves.
There weren't a lot of big surprises at this first non-festival show of the tour, although as a particular nod to Milwaukee, the band did trot out the rare "Hard To Find," with its refrain of "They can all just kiss off into the air." The band also played a couple of new, unreleased songs: "Light Years" and "Quiet Light," the latter of which debuted a few weeks prior at Eaux Claires. Also curious was the set-closer: a subdued rarity called "Rylan" that felt odd coming on the heels of a massive "Fake Empire." It may not have roused any casual fans into a standing ovation, but surely the diehards appreciated this nod.
The National is one band that justifiably eschews its old (i.e., pre-Boxer) material because that material actually does mostly suck, a fact that was never more apparent than when they trotted out "Mr. November" for the umpteenth time. It is a fan favorite, but its simplistic structure and caustic yelping play like childish relics from a time before the band had figured itself out. It came off as a novelty when the band first played the Pabst back in 2007; over a decade later, Berninger doesn't need to humor anyone with these cries of "I won't fuck us over." He's matured into one of the great lyricists in indie rock and a compelling singer in spite of his limited range. Besides, as evidenced by the final encore of "Vanderlyle Crybaby Geeks," a gentle full-room singalong is more powerful than one man's pained growling.