"Some people hatchet tree trunks / Some people wipe out brutes / None of these things describe what we do." So go the opening lines to The Fatty Acids' frantic, delightfully self-flagellating song "Little Brother Syndrome," from 2013's forever-awesome Boléro. It's a song about feeling inadequate, feeling second-best, and questioning the value of one's life choices when compared to people who "really suffer" and "really care." It's the polar opposite of every "We're young!" pop anthem of the last decade.
Now, three years after the release of "Little Brother Syndrome," the song finally has a video. It was worth the wait: The sprawling, seven-and-a-half-minute clip (directed by Josh Evert, Ryan Reeve, and Cole Quamme) takes the song's theme and grafts it onto a deliriously surreal tale of a woman sucked into a Swan-like makeover show (The Ducking) before going under the knife to the delight of a howling studio audience: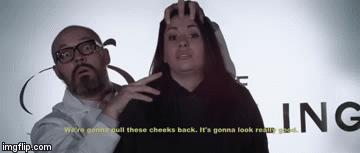 Impossible media-dictated beauty standards, reality TV, infomercial hucksterism, and parrots all get their just desserts. Oh, and this happens, courtesy of Fatty guitarist Matt Pappas: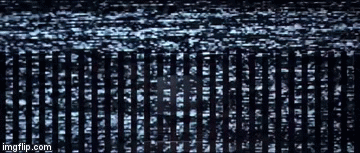 Watch the full video below, and stick around for the trick ending (and touching dedication).