Back in November 2015, the last time Mac DeMarco headlined Milwaukee on his own (he co-headlined the Eagle's Ballroom with The Flaming Lips in 2017), Milwaukee Record didn't know what to make of the Canadian indie rocker, yet still included his show in a "Here's what you're doing this month" post. At the time, Mac had so much buzz that his gig was upgraded from the Pabst to the Riverside Theater, which sold out.
This time around, ticket sales were sluggish and two-thirds of the balcony were unoccupied when Mac and his band took the stage. The difference is likely due to the decidedly more mellow direction Mac's music has taken since. (And maybe because the show wasn't included in this month's "Here's what you're doing…")
Nevertheless, those who made it out were excited and the show definitely delivered, despite an annoying amount of overly excited shouting by the crowd during the many slow burners Mac balanced alongside his more rock'n tunes. The set included 22 songs and exactly half of those came from Mac's two most recent records—2017's This Old Dog and 2019's Here Comes The Cowboy.
The band's lone cover was a blistering rendition of "Rock'n Me" by the Steve Miller Band. Guitarist Andy White—who has family in Oneida County and expressed his love for Wisconsin—took lead vocals. He introduced it as a "song written by the second socialist mayor of Milwaukee…Mayor Steve Miller." (Of course, we all know Milwaukee's second socialist mayor was Dan Hoan.)
"Rock'n Me" wasn't White's first vocal foray of the night. In fact, he actually sang his keyboard part on an extra lounge-y version of "Another One," which he pulled off quite beautifully. To the best of my memory, I had never seen anything like it.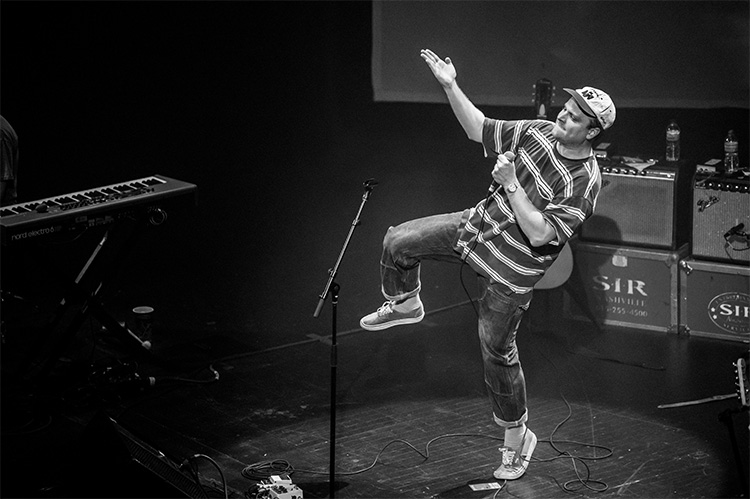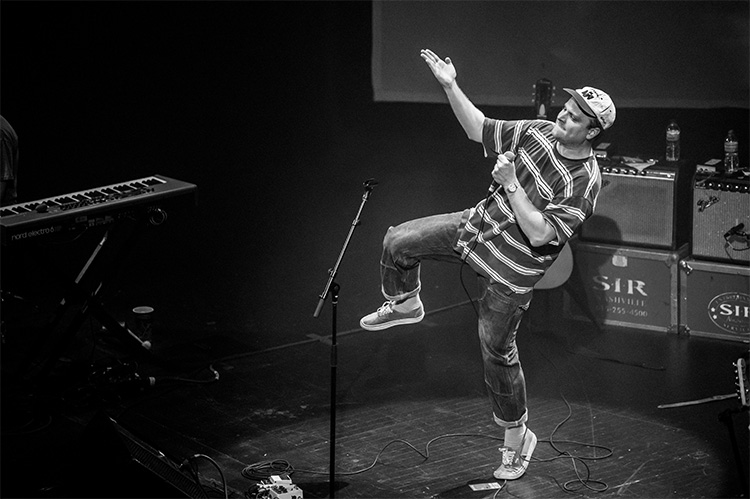 More local love came in the form of video screen projections—lots of Mark Borchardt, The Crusher, Chris Farley, Latrell Sprewell, and clips from the Bernie Mac movie Mr. 3000 in which the late comedian plays a member of the Milwaukee Brewers. Seeing the Crew's jerseys in that moment stung, considering it happened mere minutes after learning of the team's season-ending loss to the Nationals. Oh well, there's always next year. (You better believe it, Brewers, my heart still beats for you.)
Early in the set, Mac mentioned he had the best reuben-style sandwich of his life in Milwaukee, but couldn't recall the name of the restaurant. He did remember outdoor seating, if that helps. (That means it wasn't Jake's On North, which, for my money, serves the best Jewish deli sandwiches in the world.)
While the music may have been more subdued than at Mac's 2015 Riverside show, music isn't the only reason to attend a Mac DeMarco show. The eccentric 29-year-old has built a cult of personality from his wackadoodle sense of humor, on-stage hijinks, and frequent media appearances early in his career. (He rarely does interviews these days, but YouTube is full of Mac gold.)
Tuesday night, there was no crowd surfing or drunken revelry. Mac may be more mature, but his endearing antics were still on display. At times he stalked the stage like a demon raptor, peppered in his trademark maniacal laughter, fell into strange voices, swung and tossed his mic around, and even did a handstand before "My Old Man."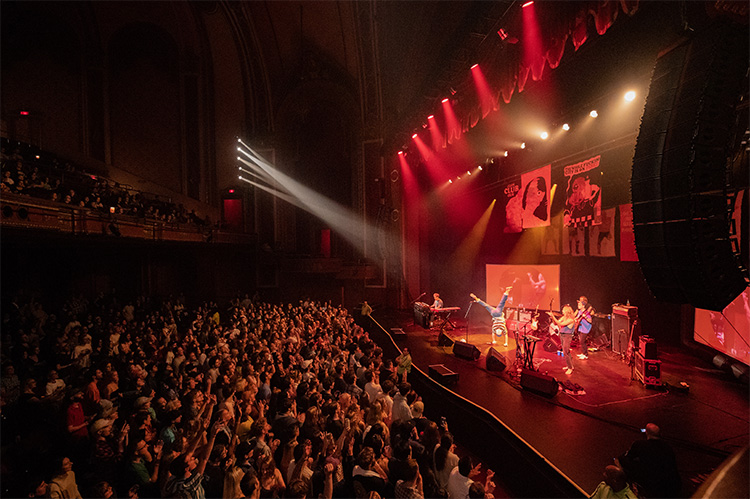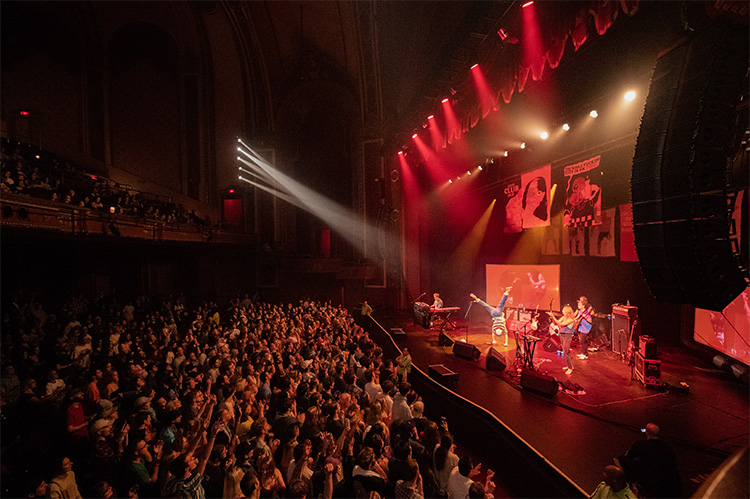 Sideshow aside, the set included the band's best version of "Ode To Viceroy" I've ever seen, live or otherwise. Mac and the crowd went wild during the "Still Together" chorus, as is customary, reprising the chorus and energy directly after "Rock'n Me." The show might have ended on that euphoric note, but after the audience enthusiastically chanted "one more song," Mac reemerged with just his keyboardist. 
The duo performed "one more little song about my daddy," a melancholy number called "Watching Him Fade Away," which explores Mac's estranged relationship with his father. It was a telling choice, one that shows where Mac's head is at these days—searching for peace through his music. The results may not lead to the rowdy good times he was once known for, but with 10 years in the game and just as many fantastic releases, Mac has earned the right to evolve and has built a fanbase that will follow him wherever his heart may go.
After the show, my stepson and I met up with one of his high school friends, Enzo DeMay, who plays drums in one of Milwaukee's most exciting young bands, Retoro. Earlier in the day, DeMay and bandmate Mason Mattner were walking to City Hall for the hearing on licensing for all-ages venues and spotted Mac smoking a cigarette outside the Riverside. A picture request turned into a friendly conversation and the local upstarts quickly discovered they knew a band in common with the indie rockstar.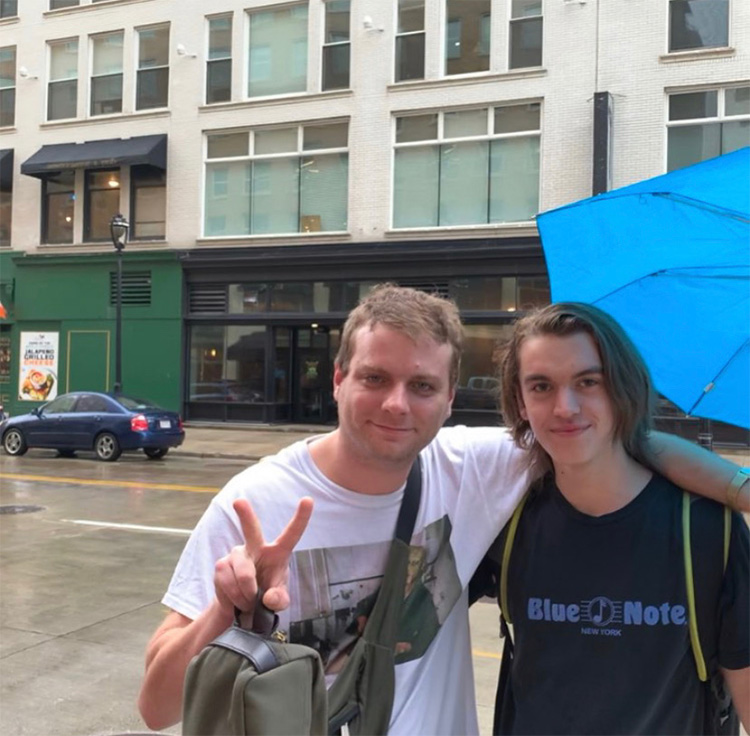 Mac's friend Will Anderson (a.k.a. Flip Sandy) plays in the Minneapolis band Hotline TNT, which Retoro played with back in April. Mac had actually just seen them over the weekend at a house show in Chicago following his own gig at the Riviera Theatre.
It was DeMay's first time seeing Mac and while he enjoyed the show, like many fans, he had hoped for a few more upbeat songs. Before parting ways, DeMay reminded us that Retoro will be playing Cactus Club's outdoor festival Beet Street on Saturday, October 12. He also teased the band's first full-length, which has been written and is in the early stages of recording on reel-to-reel tape, just like Mac used to do.