A few weeks ago, the internet went crazy with the discovery of a perplexing summer beverage known simply as "Beef Fizz." The ungodly concoction features a clashing quartet of ingredients that includes: ginger ale, lemon juice, ice (so far, so good!) and…condensed beef broth. This circa 1950s drink recipe was no doubt the direct result of corporate influence on behalf of some major soup manufacturer that strong-armed their way into some cookbooks and, later, America's kitchens…albeit briefly.
Somehow, the unholy combination of beef, citrus fruit, and ginger ale didn't catch on in the U.S. Even though it sounds downright awful and society has clearly spoken, we're always looking for a new way to beat the heat and stay hydrated in the summertime. So we decided to make a batch of Beef Fizz to see if cookbook publishers from more than a half century ago were actually onto something. And while we were at it, we figured we'd also make and sample a few other classic summer beverages from yesteryear.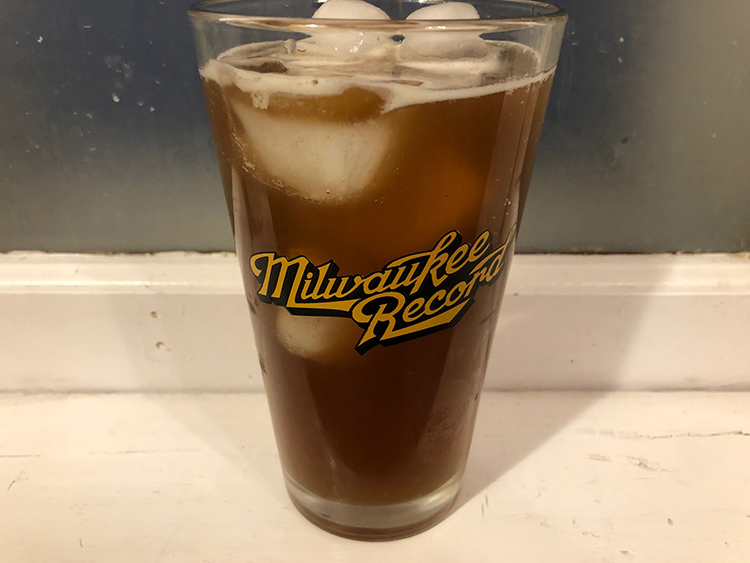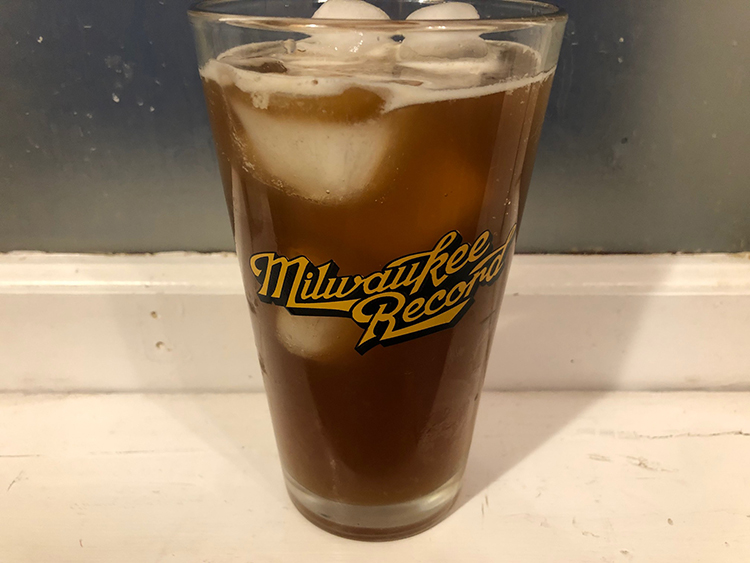 Beef Fizz
Shockingly, Beef Fizz wasn't as bad as we expected. It was worse. Much, much worse. The broth—the primary ingredient in the drink—had the faint odor of dry cat food. It was sort of masked by the lemon juice and ginger ale, but the divergent flavors of sweet, sour, salty and…beefy still didn't seem any more appealing once we had it in a chilled pint glass full of ice. To be honest, the first sip wasn't terrible. We suspect that was because the ginger and lemon separated from the broth, resting near the top of the glass. Once we stirred it up thoroughly and drank some of the darker/beefier portion, it was apparent: this was wack. We couldn't think of something we'd want to drink less after partaking in an outdoor activity.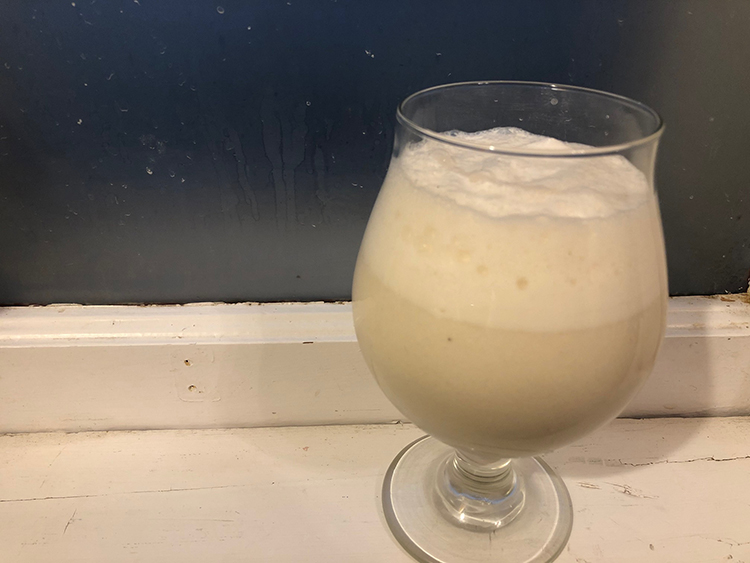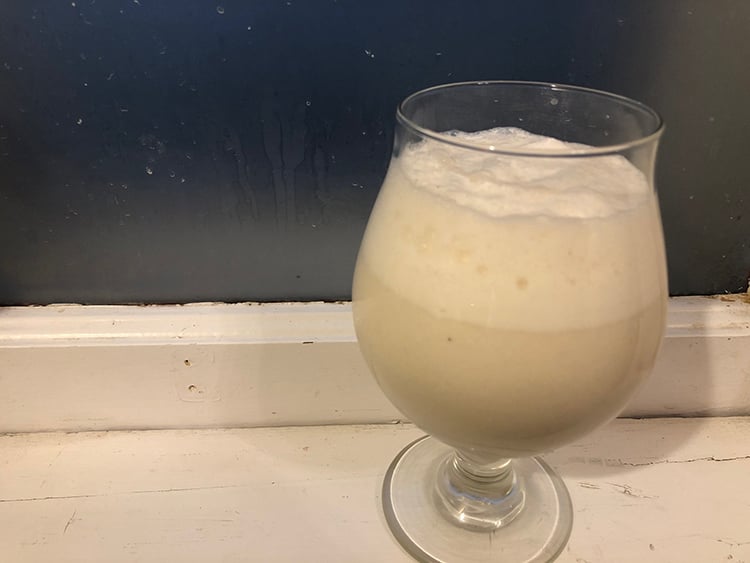 Boston Cooler
The Boston Cooler, on the other hand, was pretty darn good. While its name suggests it's a Massachusetts mainstay, the drink was actually invented in Detroit (in the city's Boston Edison neighborhood) in the 1870s. Roughly 150 years later, it's still enjoyed there. Basically, it's a root beer float, except the vanilla ice cream is mixed with Vernors ginger ale instead of root beer. Oh, and it's blended for a few seconds. Though Vernors is recommended (editor's note: Vernors rules), you can also sub in another ginger ale along with 1/4 tablespoon of powdered sugar and a dash of ground ginger to somewhat replicate the Vernors kick. Between the light and frothy body, the crisp creaminess, and the interplay between the ginger ale and the ice cream, we can see why Detroiters and folks everywhere else swear by the Boston Cooler.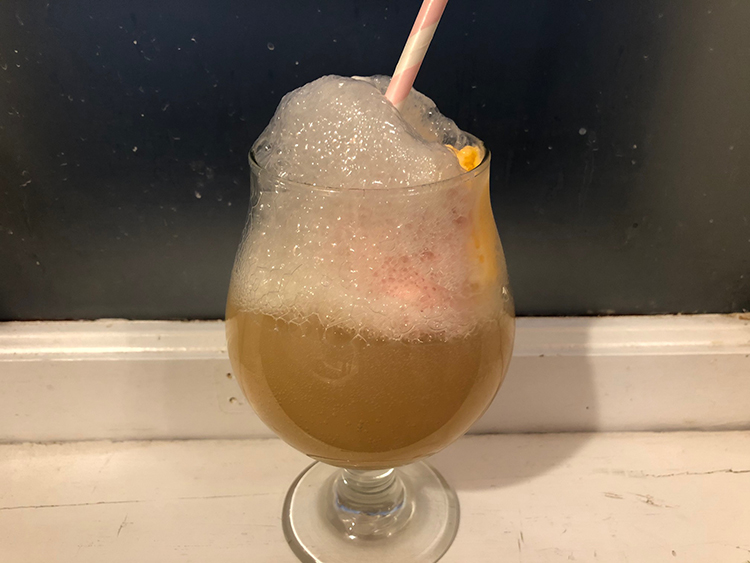 7UP Float
We were recently tipped off to the existence of the 7UP Float by Don's Diner (or Don's Grocery & Liquor these days?). Essentially, it's a fruity riff on a root beer float. To make it, we topped a scoop of rainbow sherbet with some 7UP. The confluence of the sherbet's colors gave the clear soda an unsavory light brown tint, but once getting past the odd coloration, we quite liked it. That said, we'd be more likely to return to the Boston Cooler or just enjoy a bowl of rainbow sherbet on its own before revisiting the 7UP Float.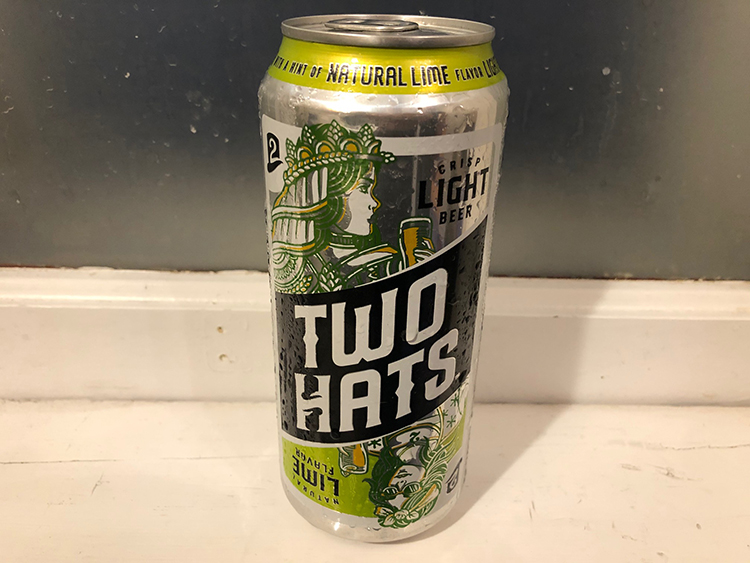 Miller Two Hats
Okay, so this one is a blast from the more recent past. In early 2018, Miller Brewing Company decided to try to attract young consumers (21 to 24 years old) with a new light beer brand called Two Hats. The offshoot launched with lime and pineapple flavors, along with a $5 price point for a four-pack of tallboys. Sadly, Two Hats never caught on, leading Miller to pull the plug on the venture before the start of 2019. Before it permanently left shelves, we grabbed a four-pack of Two Hats lime to save for a rainy day. This was that rainy day. Despite having all the expected flatness of a beer that was made in May of 2018, this wasn't half bad. However, we'd still stick to High Life, even if Two Hats had endured.
***Modern Bonus Drink***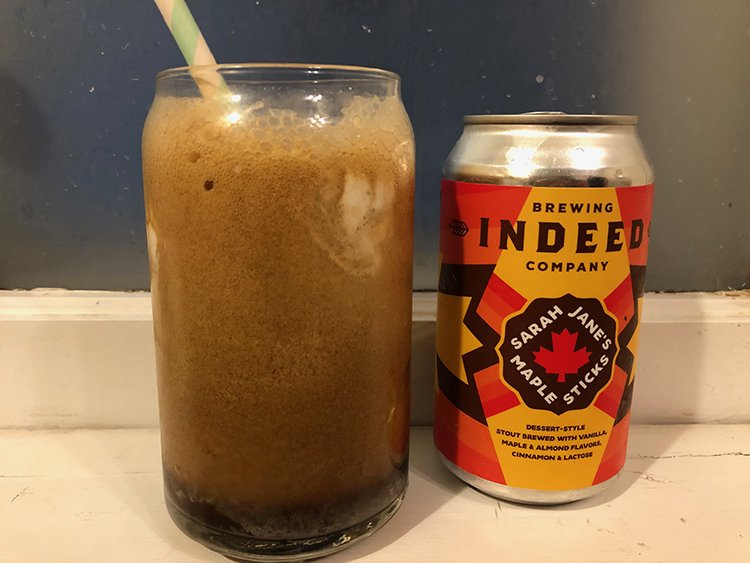 Indeed Pastry Stout Float
Rather than limit the beverages to just four, we thought people might appreciate seeing a modern day creation we came up with. One night early in quarantine times, we had the idea to make a beer float using vanilla ice cream and a can of Indeed Brewing Company's outstanding Sarah Jane's Maple Sticks. The nutty and maple syrupy-sweet pastry stout is a perfect complement to vanilla ice cream. But beware: this beer is 10 percent ABV, so if you're not looking to get buzzed from a float, we recommend either using a less boozy pastry stout, sticking to a regular root beer float, or enjoying one of the drinks we listed above. Except Beef Fizz. Please don't try Beef Fizz.