Back in May, Lee's Luxury Lounge closed after almost 20 years in business. The delightfully kitschy Bay View bar's sudden closure left a noticeable hole in the neighborhood and brought on considerable speculation about what would eventually take its place at 2988 S. Kinnickinnic Ave. We now officially know the fate of the property on the corner of KK and Rusk.
On Thursday, an ownership group led by Vanguard owners/operators Chris Schulist and Jim McCann became owners of the property. Those operating partners, along with a few other co-owners, intend to open a bar with a new-to-Milwaukee "listening lounge" concept that will be tailored to record collectors, vinyl enthusiasts, music lovers, and appreciators of exceptional audio quality. The ownership group also consists of three other Vanguard partners (Chris Dandino, Jered Gummere, and John Gehring), along with GIK Acoustics sound designer John Dykstra, Dope Folks Records co-owner/notable Milwaukee DJ John Kuester, and Blackbird owner Holly Doar.
Adding to the aural focus put into action by Schulist—who also co-owns Dope Folks, regularly DJs on WMSE under the "Christreater" moniker, and served as Jack White's touring DJ for much of last year—and counterparts Kuester and Dykstra, the forthcoming business will also feature an event space. McCann will head up a bar program that he says will feature draft cocktails, beer, wine, and an eclectic assortment of liquor (especially Japanese whisky as a subtle nod to listening lounges starting in Japan). The bar will also aim to have an extensive assortment of non-alcoholic beverages on hand, and they're intending to offer a modest selection of food on-site as well. The name of the business will be revealed at a later date.
The group is hoping for "an early winter 2023" opening date. Since the ink is probably still drying on the contracts as we write this, we can't personally tell you much more quite yet. However, Schulist and McCann were kind enough to answer some questions for us and offer lots of details about what they're striving to create at 2988 S. Kinnickinnic Ave. with their new venture.
Get excited for the needle to drop on a new Bay View corner bar with a creative twist by reading Milwaukee Record's exclusive interview with Schulist and McCann below.
Milwaukee Record: What made you want to do this concept at the former Lee's? And what makes it an ideal location for a concept you've been wanting to do for so long?
Chris Schulist: The bar and space is so cool. It's a perfect location in Bay View. We just wanted to do something interesting here because it has always been such an awesome spot, and we want to keep that going.
Jim McCann: The bar itself has so much natural charm with many of its vintage features. The history of the corner bar at 2988 S. Kinnickinnic Avenue is a long one, so it's neat to continue that. The fact it's in Bay View is a bit like icing on the top. Chris and I both live in Bay View, this community is important to us as our home, and I think the quality of the food and drink scene in this neighborhood is incredible. So we're grateful to have this opportunity to add our creative two cents to the mix and hopefully provide something fun and unique for our guests.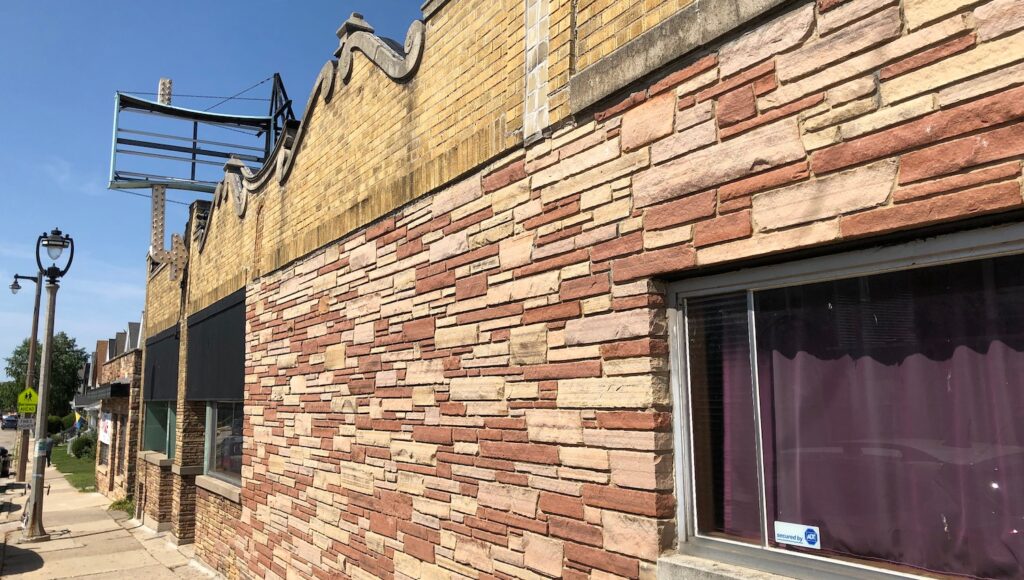 MR: You're bringing in some new partners this time around, but they're longtime friends, collaborators, and contemporaries. Why did you want Holly [Doar], John [Dykstra], and John [Kuester] to be involved in the venture, and what do each of them bring?
CS: The project was quickly becoming costly and we wanted other investors that believed in the idea that could bring something to the table. These partners came pretty naturally. I had reached out to John Dykstra about doing the sound and acoustics for this and he fell in love with the idea, so it made sense for him to be a part of it. I've been running Dope Folks Records with John Kuester for 13 years and we work really well together. He's been a huge part of the record community here, and has been spinning records around town for decades at this point. He understands and believes in our vision for the place. He will also be helping us scour for more records to add to our library. Holly was actually the one that let us know the building was going up for sale. We wanted to work with her—regardless of whether she was involved—to make sure we weren't stepping on Blackbird's toes. Holly's experience with Blackbird and the neighborhood is a no-brainer. We couldn't be more excited to have them all on board.
JM: I would also like to add that we have three other partners at Vanguard involved with this project—Chris Dandino, Jered Gummere, and John Gehring—who have been incredible to work with, and we couldn't do anything without their continued support. Chris and I will be the operating partners driving the creative direction, but we have an incredible team backing us up.
MR: I know it's pretty early to say and you probably can't get too specific, but can you mention some local and national vinyl enthusiasts you hope or plan to have behind the turntables?
CS: Basically, we plan on bringing out of town DJs, touring musicians, artists, guests, and people that represent our favorite record labels to come in and play music.
JM: There is so much space available, so we do want to use some of it more as an event space. It's possible there might be events where the music component would be a tie-in. Maybe a Chicago friend is releasing a book about a band or musical era. We could have a book release party and feature that type of music. We just want to create something that we think we would want to go to. It's just too early in the process to be able to schedule anything as of now that we could talk about.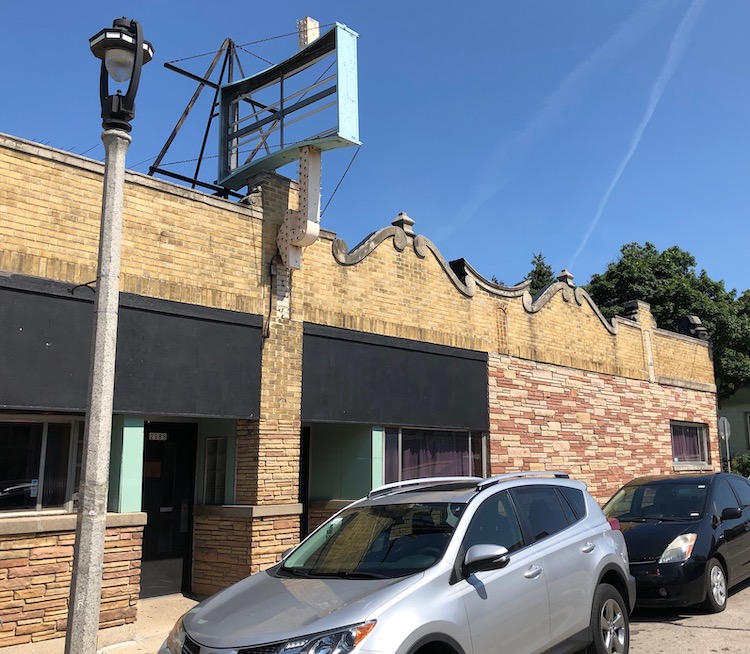 MR: And what types of genres can people expect to hear? Will there be themes or will it just be the DJ's choice as they go? And will there be an in-house record collection DJs can choose from in addition to stuff from their own collections?
CS: We plan on having record spins for every genre of music. I personally have a very wide range of tastes, so I want all genres represented. We also have a ton of fun record spin theme ideas and theme nights, but it's really too early to say everything we plan on doing. I'll just say we have a lot of fun things planned and we are currently bursting with ideas. And yes, there will be a library of in-house records to play.
JM: Yeah, we have so many fun and ridiculous ideas. We plan to have a turntable behind the bar, so some nights it might be a bartender spin. It's nice to have another location to do some of our ideas that wouldn't work at Vanguard. We can't wait for the Milwaukee Record Weird Al Spin!
I'm excited to get to start working on the drink program. This will still be a neighborhood bar at heart, but it's been fun brainstorming different ideas to build on that. This "listening lounge" concept originated in Japan, so I think I might have a wink towards Japanese spirits. I should just admit I have a problem buying too much Japanese whiskey because I love Japanese whisky. I've been on a Nikka Distillery kick for a while now, so I'm just finding excuses to buy more of that. I don't want to have a massive drink menu, but I want there to be wiggle room for us to have something for everyone.
We're still working on the food and snack options. We have a bunch of fun ideas there as well. Having the restaurant down the street is a real asset to allow us to explore the possibilities for a corner bar. I think people will be excited once we nail everything down and announce more details.
MR: As we await more information in the months to come, is there anything else you'd like to say right now about the concept, the location, the importance of bringing cool new things to Bay View, or anything else at all?
CS: Being a DJ myself and a huge record collector and nerd, I wanted to make a place where I would want to spin records. We are building this with the DJ in mind. We want to make the place sound great without having to be at top volume. We want our patrons to hear the nuances in the music. We are building this for the music lover and for record lovers. This is my dream bar.
And one last thing, I quit drinking a few years ago and I wanted this place to be fun for the non-drinker and, well, for me. So we plan on having a large N/A selection for us people who don't want to drink. I couldn't be more excited for this place to become a reality.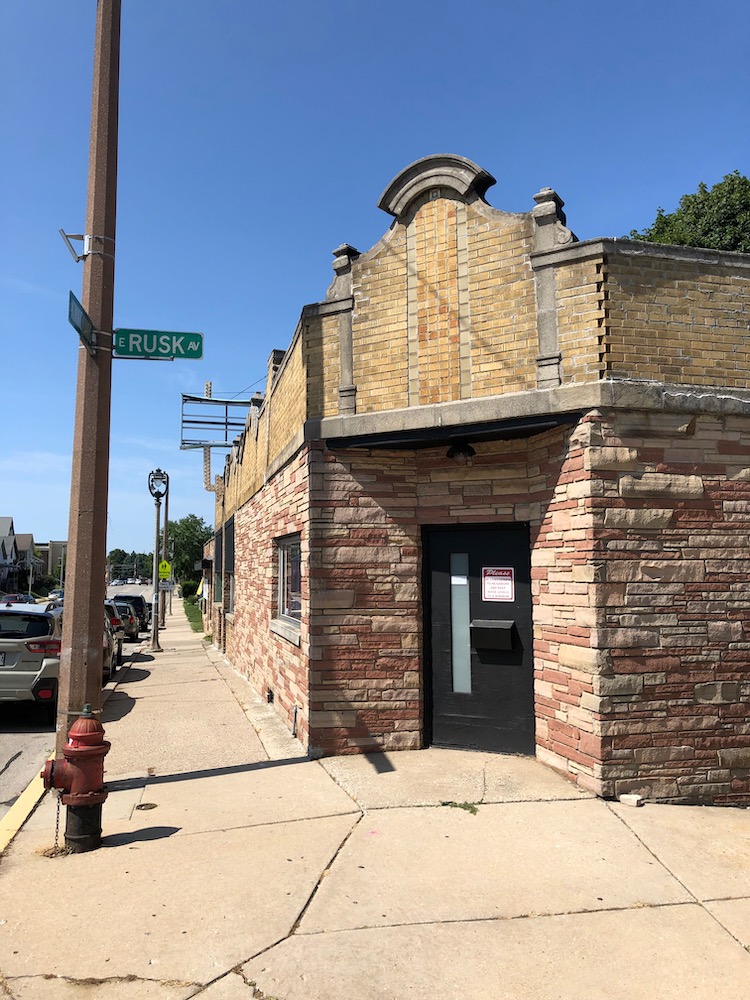 Want more Milwaukee Record? Of course you do! Sign up for our weekly newsletter.
---
RELATED ARTICLES