Between beloved and well-established local staples and a steady wave of new bars and restaurants popping up in and around Milwaukee almost every week, worthwhile dining and drinking gems can occasionally get lost in the shuffle. With Tucked Away, Milwaukee Record digs deep with the hope of unearthing some of these gems.
Here's a helpful tip. If you're ever going to the Target on Chase Avenue and you wish to avoid the, at times, nightmarish parking lot and arduous task of leaving the store, consider parking on nearby Dakota Street. The comparatively quiet Bay View road flanks the big box retailer and has stairs leading up to the store from the street. Here's another helpful tip. If you're ever turning down Dakota Street to park near Target, consider ditching your plans to shop altogether and, instead, just go to Las 7 Estrellas (112 E. Dakota St., 414-539-4432).
Since opening in late 2017, the quaint Mexican restaurant has existed in semi-seclusion between a smoke shop and tattoo parlor in tiny strip mall that's basked in the ominous shadow of Target. Operated by two owners from Mexico City, the oft-overlooked establishment manages to bring a slightly elevated take on Latin cuisine to a decidedly casual setting. A handful of positive reviews and, more so, sheer curiosity about the tiny Mexican joint in a dingy mini mall recently found us parking on Dakota Street for a different reason than usual—paying Las 7 Estrellas a visit.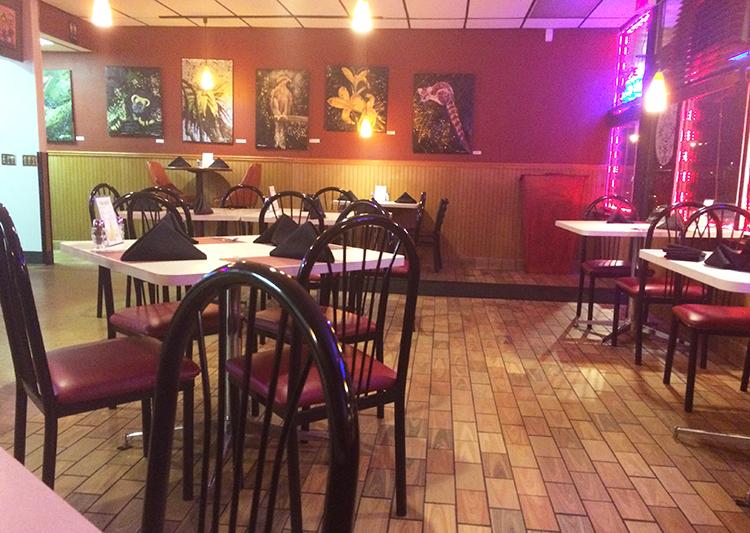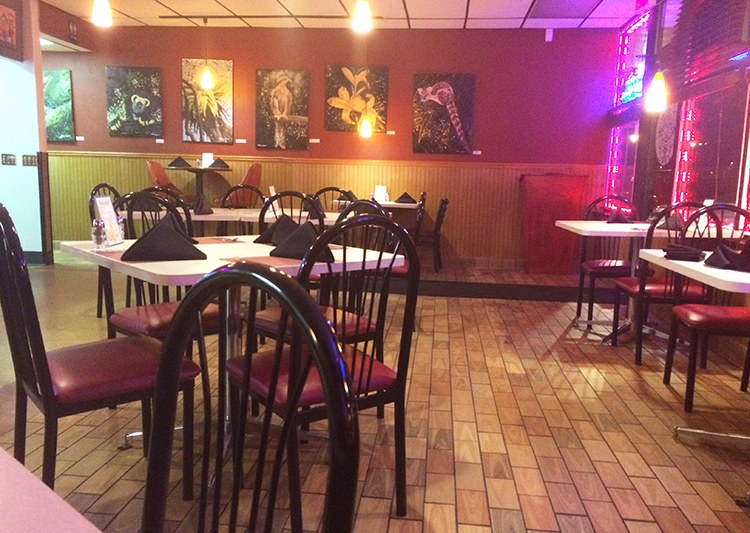 The space: As noted above, Las 7 Estrellas (Spanish for "The 7 Stars") is far from shimmering on the outside. To be clear, it's not in bad condition at all, but it also fails to stand out. Inside, owners make the most of limited space with paintings lining the crimson walls and the nice accent of folded cloth napkins on each of the restaurant's 13 tables. There's also a small—we're talking maybe five or six feet long—bar where some customers drank while awaiting their to-go orders. We noticed a surprising amount of takeout business. Those who opted to dine-in were treated to a relaxing, low-key environment and impeccable service. The lone server was nothing short of tremendous. He was attentive, making sure to time out our courses and even grab our pitcher of margarita to fill our glass when it was almost empty. He went above any beyond, especially considering how inexpensive the food was.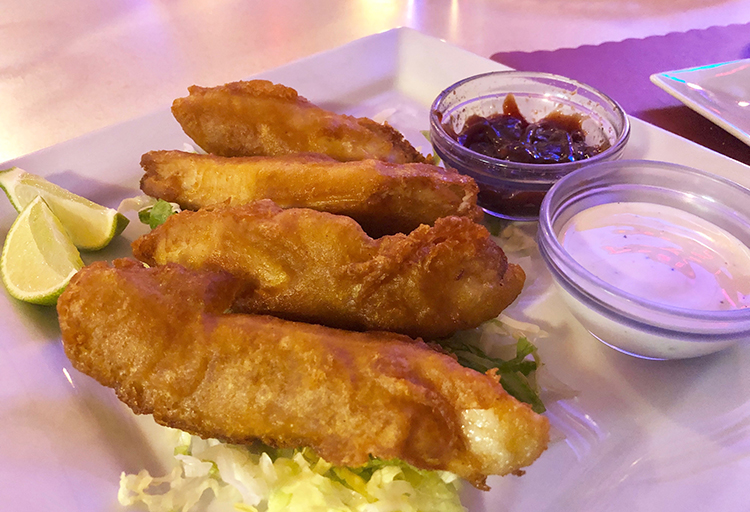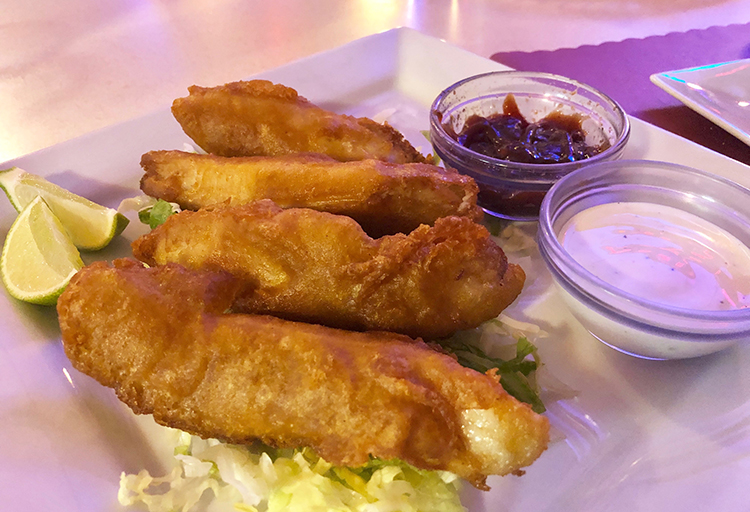 Milwaukee Record's food: Las 7 Estrellas offers all the expected Mexican fare, as well as a few uncommon specialties. One such anomaly is pescado frito ($5.50), which translates to fish fry. Our order of four fillets was lightly coated in a crispy beer batter, which gave way to flaky fish. The accompanying ranch dressing and barbecue sauce was a little strange for our taste, but when the fish was enjoyed with a squirt of lime, pescado frito proved to be a nice way to start.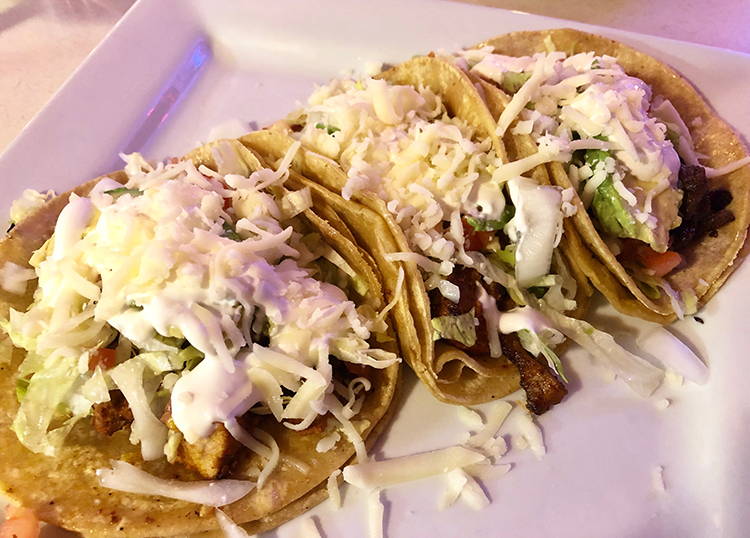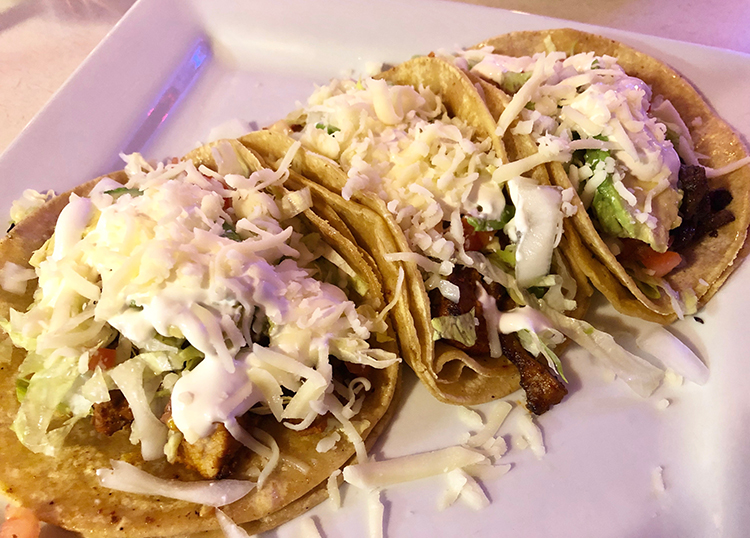 Of course, there were tacos. And since we visited on a Tuesday (which, along with Thursdays, features a $2 taco special), we had to get some. Meat options include steak, chorizo, pork pastor, chicken, tripe, beef, tongue, and chorizo with potatoes. Las 7 Estrellas' standard taco toppings are cheese, lettuce, tomatoes, sour cream, and avocado. The pork pastor was tender and packed with savory spices and the extras were substantial…and borderline domineering. Next time, we'll likely scale back to onion, cilantro, and avocado. We bypassed other offerings like burritos, sopes, tortas, and quesadillas on the double-sided menu and, instead, set our sights on the almighty pambazo ($8.75, pictured below). Though already stuffed and satisfied, we eagerly mowed through the mass of fresh seasoned roll that was packed liberally with chorizo, potatoes, sour cream, lettuce, and queso fresco. We're ashamed to admit this was our first pambazo. It won't be our last.
The verdict: Next time you're on the western edge of Bay View with a taste for excellent Mexican cuisine, skip buying ingredients at the nearby mega store. Just head down Dakota Street and look for Las 7 Estrellas. Even if you miss the Target, you'll feel like you hit a bullseye.