Between beloved and well-established local staples and a steady wave of new bars and restaurants popping up in and around Milwaukee almost every week, worthwhile dining and drinking gems can occasionally get lost in the shuffle. With Tucked Away, Milwaukee Record digs deep with the hope of unearthing some of these gems.
The confluence of 76th Street and Good Hope Road is among the busiest intersections on Milwaukee's north side, if not in the entire city. As such, the point at which the Milwaukee thoroughfares bisect essentially exists as a place that's on the way to somewhere else. The dining options on this high-traffic corner reflect that, as the commercial hub is peppered with big box retail, grocery, and specialty service purveyors and dining options that are exclusively relegated to the national chain variety. Well, it's almost exclusively chain restaurants.
A few hundred feet off Good Hope, G. Mirch Masala (7225 N. 76th St., 414-353-7300) sits quietly in a state of semi-seclusion, debatable dilapidation, and utter defiance of the din franchises that are thriving nearby. Located directly next to one closed mom and pop restaurant, across the street from another, and squarely in the shadow of Popeye's, Domino's, and various other monoliths of mastication, the unassuming Pakistani and Indian restaurant persists on account of its daily lunch buffet and top-notch traditional Eastern fare that's served in a building some prospective diners may assume has closed for good.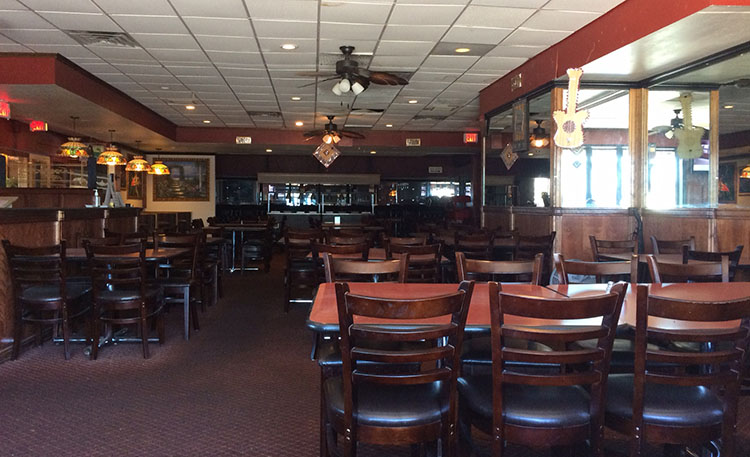 The space: Despite its defunct neighbors, faded signage, and unkempt lot, G. Mirch is, in fact, open for business. However, we had our doubts when first entering the quiet and empty restaurant during a dinner hour last weekend. Following our clumsy exchange with an employee who hadn't heard us come in, we selected a booth on the edge of the sprawling dining room and sipped a glass of warm water from a plastic cup while pondering our order.
The spacious room was light on decor, though there was a ceramic guitar and prints of parrots, dolphins, and other creatures on the wall. Though our two-top was that night's dinner rush, three employees milled about, each talking on a phone in separate corners of the establishment at different points of our meal. The distant chatter was cut with the sounds of local news on a nearby TV, reminding us strange things were happening outside G. Mirch's walls, too.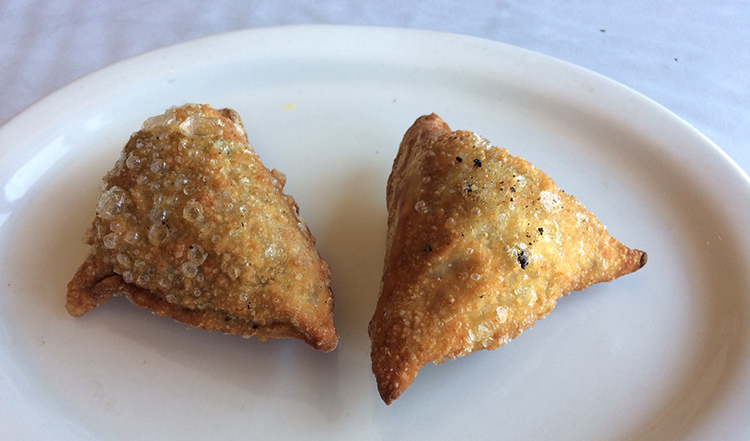 Milwaukee Record's food: We drifted back to normalcy with the familiar satisfaction derived from bites of hearty vegetable samosas ($4.50). The duo was made fresh—one was even slightly doughy still—and packed tight with seasoned potatoes, mushy peas, and a dash of garlic. With the help of a creamy house sauce that was tinged green by blended cilantro, these fistfuls of fried starch proved to be a more-than-apt appetizer to tide us over while we waited for the main course.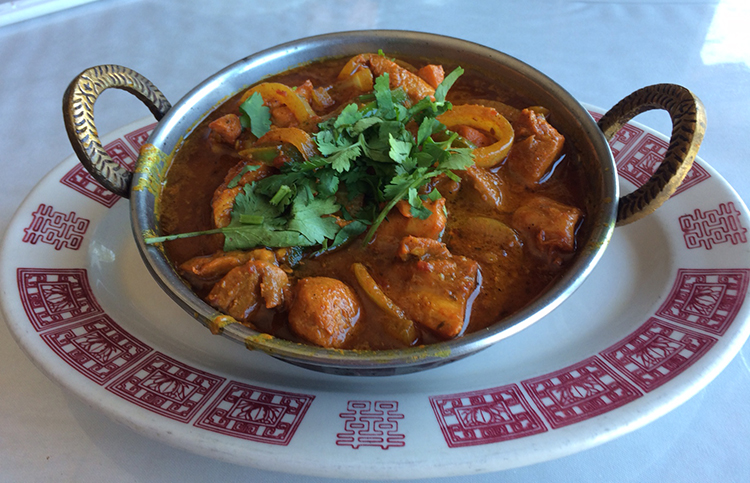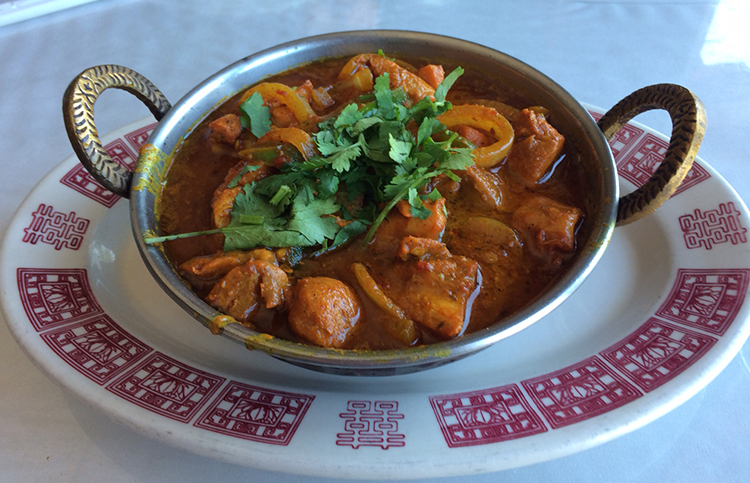 G. Mirch boasts a vast selection of dishes that incorporate grilled halal meat, though we were warned of a 20- to 30-minute wait for grilled selections. In addition to the marinated (some overnight) and grilled chicken, lamb, mutton, and beef items, the restaurant offers a smattering of Indian and Pakistani standards, ranging from vegetable entrees featuring spinach, potatoes, and cheese; "fast food" options like gyros, fried chicken, and a burger; and various chicken dishes accented by accoutrements like yogurt, curry, oils, and the titular masala.
We ultimately landed on G. Mirch Masala Chicken Dish ($10.97), hoping its was deemed the most deserving menu option to carry the restaurant's namesake. Served in a clashing metal pot that came on some mismatched China and in the company of jasmine rice with peppercorns mixed in, the Masala Chicken Dish had an abundance of plump chicken pieces. They were swimming in viscous pool of thoroughly-seasoned curry that clung to the meat, as well as the generous accompaniment of green chilies, sauteed onions, and ginger. As the pot of chicken, veggies, and the concert of spices like cardamom, coriander, and cumin dwindled, our sinuses cleared and our tongue tingled with new impressions of familiar flavors we've only been introduced to in passing at other local establishments. It was a wonder nobody else was there to experience it.
The verdict: Next time you're on 76th and Good Hope on your way somewhere else, veer off the beaten path—both literally and symbolically—and set a course for G. Mirch Masala. Strange and dingy as the setting it, its endearing oddity and, more importantly, its output warrants its perplexing existence as a small endangered fish in an unending ocean of chain restaurant uniformity.