It's no secret Milwaukee has been trying really hard to appeal to millennials in recent years. For those of us who have spent our entire lives in this city, millennial engagement is (for the most part) a laughable pursuit. Milwaukee will never, ever be comparable to Seattle or Portland, and that's perfectly fine. We don't need to be like those places to be special, because we're already special. Do we really want to let a bunch of yuppies in on our little secrets? No!
The Steve Buscemi-like, "How do you do, fellow kids?" branding aside, Milwaukee's millennial-grabbing transformation does have a few perks. No, we aren't talking about the streetcar or even the fancy schmancy new Bucks arena—we're talking about places to stuff your face. Some of Milwaukee's most tried and true "flagship" restaurants have transformed into local chains, giving even the most suburban diners some alternative dining options.
The days where Panera Bread and 24-hour Greek-style family restaurants were the pinnacles of suburban fine dining are long gone. Today, people who reside in the Oak Creek boonies and those who bask in the luxury of the North Shore are afforded the exact same dining options as those who are privileged enough to live in Bay View or on the East Side.
OAK CREEK
Thanks to recent developments inside the Drexel Town Square, Oak Creek has gone from a desolate suburban wasteland to a hotbed of runoff Milwaukee culture. Gone are the glory days of Georgie Porgie's. The southeastern suburb currently has a lot of dining options, some admittedly better than others. We're especially looking forward to eating IKEA's famous Swedish meatballs this summer.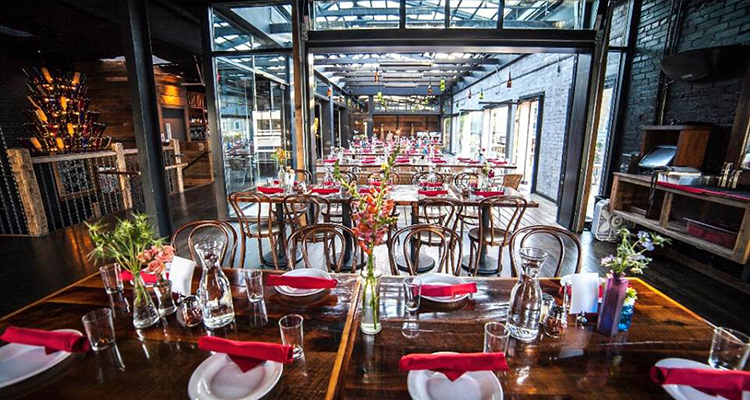 Pizza Man – The Pizza Man located inside Drexel Down Square is huge and wide open, not unlike their Milwaukee counterparts. The best part of this location is short or nonexistent wait times and prompt the service. Perhaps Oak Creek residents are still loyal to the established Oak Creek pizza legends (Marco's and DiCarlo's are both pretty dope), but that loyalty only makes trips to Pizza Man fast and easy, at least until people catch on.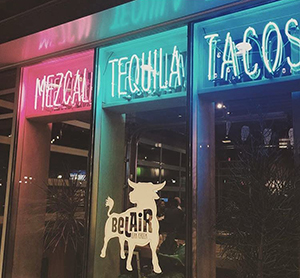 Bel Air Cantina – It's 2018 and people are still going crazy over Bel Air. Sure, their Mexi-Cali fusion fare is a source of local debate, but $6 for three tacos and two sides is a damn good deal, especially for the broke college students who popularized the first two East Side locations. The Oak Creek location is quite far-removed from that Downer Avenue vibe. Most of the staff seem to be local high school kids, and clientele during or visit was mostly parents with their rugrats in tow. One thing it has in common with its Milwaukee locations: $6 is still a steal for three tacos and two sides on Tuesdays and Thursdays.
Cubanita's – Cubanita's opened their second location inside the Drexel Town Square, adding some much-needed Latin American fare to Oak Creek's cultural hub. Pina coladas, plantain chips, key lime pie and of course, Cubano sandwiches are on the menu at one of the best Milwaukee restaurants in Oak Creek. Their food may be more expensive than that of their neighbors, but the ambiance and quality is well worth the price tag.
Valentine Coffee – Oak Creek has not one, not two, but five Starbucks locations within its city limits. Even though the layout of this Valentine shop is confusing, it's extremely refreshing to see a local coffee roaster in the suburbs. Their food menu is small, but the options are each tasty and fresh. There's a full-service bar alongside the coffee menu, too. We guarantee you can't get buzzed at Starbucks.
MEQUON
Our neighbors to the north have an array of Milwaukee-born dining options as well. Pizza, coffee, and falafel are on the menu throughout Mequon, Grafton and Thiensville. Save room in your stomach on your next trip to the Grafton Costco. We know those samples are tempting (okay, irresistible), but just try, okay?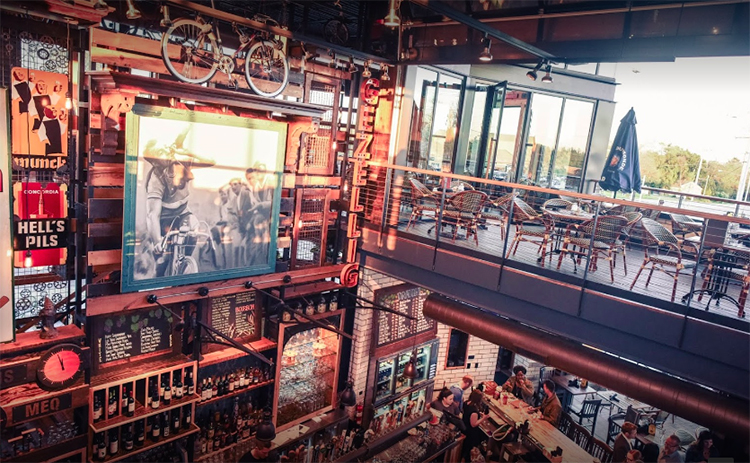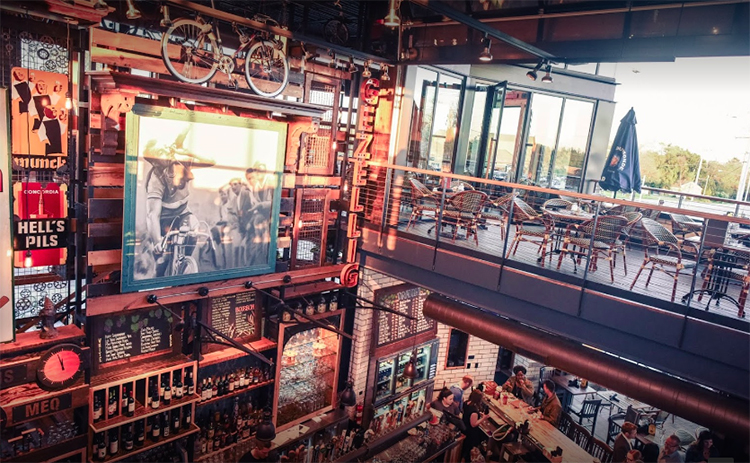 Café Hollander – These days, it seems like there's a pseudo-European style eatery popping up in every corner of southeastern Wisconsin, but Lowlands Group was way ahead of the curve. With five locations, Café Hollander is the group's renowned mini-chain. Hollander's menu and ambiance doesn't change much from location to location, but Mequon's standout is a lovely patio that makes for a gorgeous summer night out. Enjoy sipping a craft beer (or "bier") and snacking on a sweet potato "frites" dipped in garlic basil aioli under the warm glow of twinkling string lights.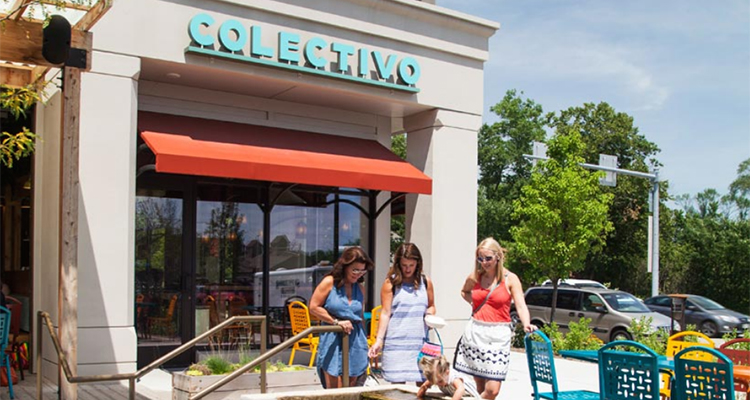 Colectivo Coffee – Many moons ago, Colectivo was the reigning local coffee king of Milwaukee. Today, the empire faces stiff competition with Anodyne, Stone Creek, Valentine, Hawthorne, and Pilcrow. But Colectivo's biggest advantage in the growing market of local roasters is their volume of locations. North Shore residents can enjoy a locally-roasted cappuccino in Mequon or Grafton. Colectivo's second bragging point is their bakery, which is made from scratch daily in Bay View. Their maple glazed donuts are really fucking hard to top.
Zaffiro's Pizza – We can all agree Zaffiro's Pizza (Farwell Ave location) is a strong contender for the best pizza in Milwaukee. At very least, it's in the conversation. The Marcus Theaters "Zaffiro's Pizza" is definitely not the same. It is not at all close to the cracker-thin, crispy goodness that comes out of that tiny Farwell Avenue building, but it's still a hell of a lot better than your average movie theater pizza, if you can even find movie theater pizza at all. Plus, who doesn't love stuffing their face with calamari before seeing an Oscar-contending human/fish man love story?
Falafel Guys – The cherished Milwaukee food truck has a brick and mortar location in the ol' 53092 zip code. With falafel options decreasing by the day in Milwaukee, you may need to head up to Mequon to get your fried chickpea fix. (RIP, Hello Falafel. We will never forget you.)
WAUWATOSA
No area of southeastern Wisconsin has experienced a glow up quite like Wauwatosa. In recent years, the west side of town has gone from "where the Children's Hospital is" to a city with countless dining, shopping and entertainment options. There are Bel Air, Colectivo, Pizza Man, and Hollander locations in Wauwatosa, too, but we figured we'd skip those since they're already mentioned above. Simply put: there's a lot of local chains to enjoy Wauwatosa.
Café Bavaria – Located right across the street from Tosa's Café Hollander, Café Bavaria is a German-inspired bar and restaurant popular for brunch. Cheese curds, spätzle, and schnitzel are just a few of the German-inspired dishes on the huge menu alongside a huge list of German biers.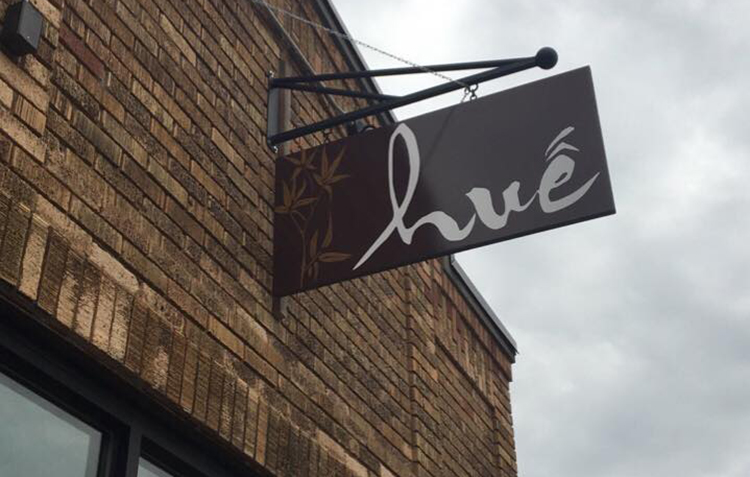 Hue Vietnamese Restaurant – With locations in Bay View and Wauwatosa, Hue is famed for their huge bowls of pho, its curry, and their delicious appetizers. The chill ambiance only enhances the tasty food.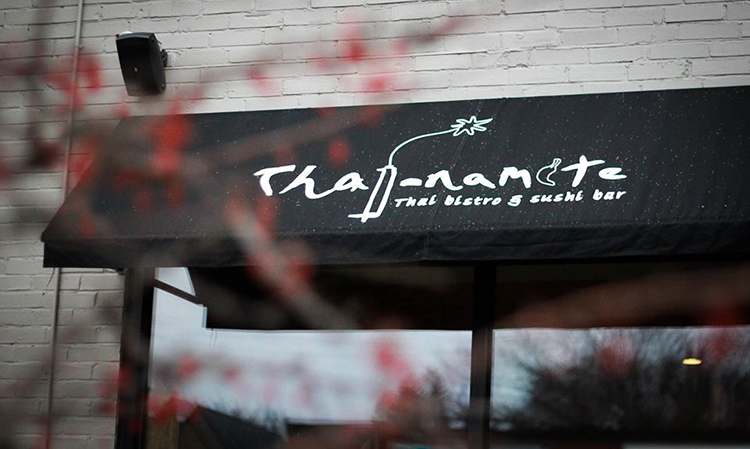 Thainamite – Sushi and Thai food galore are served up at Thainamite, originally popularized on Brady Street and inside the Milwaukee Public Market. Though Tosa has countless dining options, there aren't too many places to enjoy sushi, giving Thainamite a slight advantage over other Asian eateries in the area.