Every Friday, Stuff We Missed looks to other Milwaukee publications (and beyond) for, well, stuff we missed throughout the week.
• Remember that part in Beck's "Where It's At" where he says "Bottles and cans just clap your hands"? Well, we can't think of an elegant way to weave that line into the story of Lakefront Brewery transitioning from bottles to cans in February 2023, but we thought we'd include it anyway. Two turntables and a microphone, etc.
Anyway, yeah: Lakefront is going "all cans"! A new state-of-the-art canning line is being installed in the beloved Milwaukee brewery, and it'll be up and running by February. Also: no more bottles! Why? In a Milwaukee Business Journal story, Lakefront owner Russ Klisch cities a number of reasons, including:
1. The industry is trending that way. A whopping 65% to 70% of craft beer purchased in 2022 was canned.
2. It's environmentally friendly. Cans take up less space than bottles, with one truckload of cans equaling three truckloads of bottles. Lakefront expects to have 60 trucks off the roads in 2023 because of the switch to cans.
3. It's fine. "There will be people that would prefer a bottle, there's no question," Klisch says, "but there are a lot of people that prefer a can."
Also, Klisch says, "It's hard to bring out a new product not being in a can and be taken seriously." So there you go. R.I.P. the whole Laverne & Shirley "glove on the bottle" routine? [Milwaukee Business Journal]
• The nearly decade-long saga of "What do we do with The Domes?" continues, with no end (or viable plan) in sight. [WUWM]
• The Milwaukee Bucks unveiled their Bronzeville-inspired 2022-23 City Edition uniform. "Bronzeville is home to a tapestry of vibrant and unique murals, including the 'Patchwork' mural which is adapted into the side panels of this year's uniform," reads a press release. "The Bucks want to tell the story of this neighborhood through the eyes and words of the people and artists that call it home." [NBA]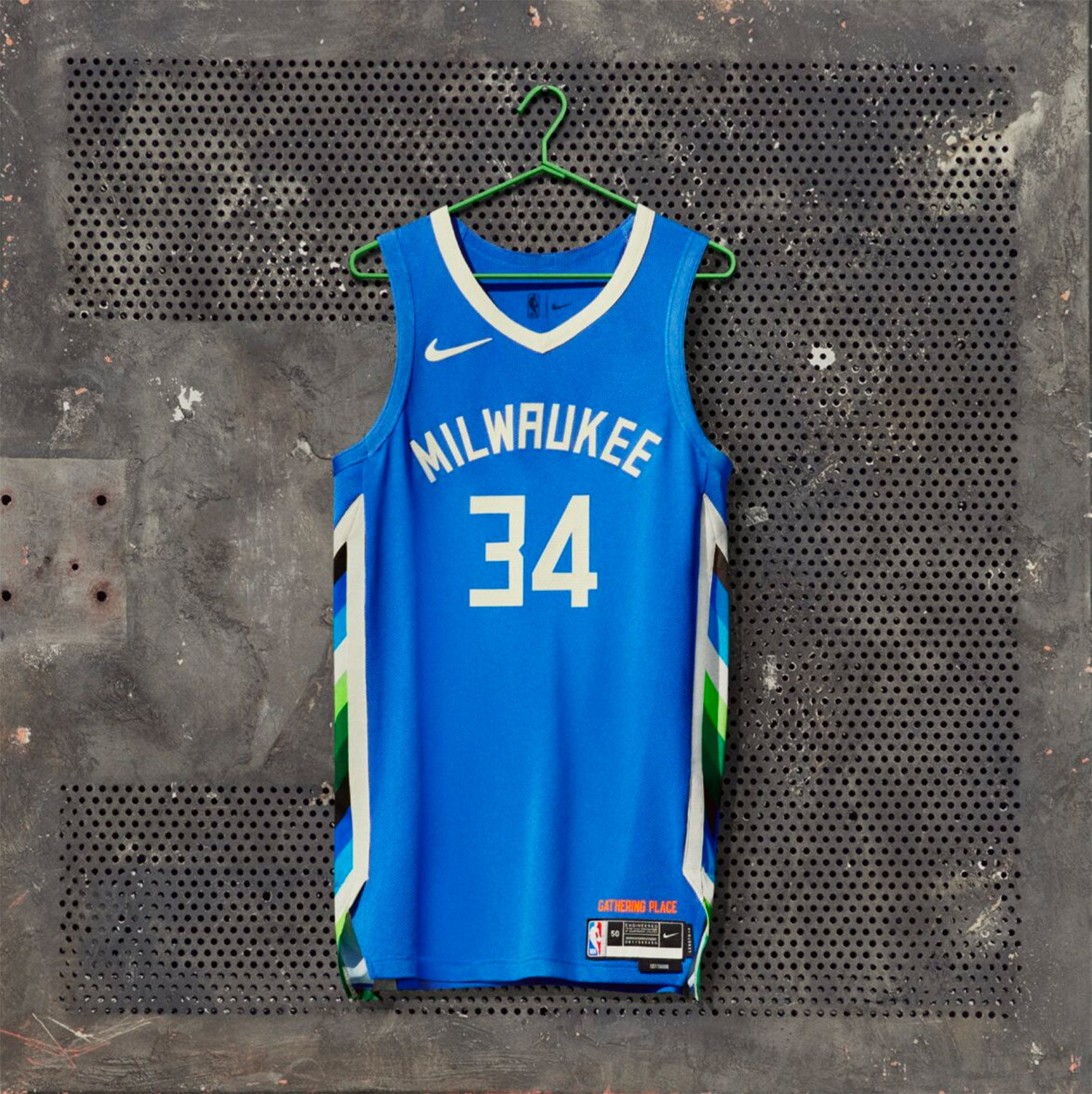 • The Milwaukee Ballet launched a $5 million capital campaign to put together a new-and-improved production of The Nutcracker for winter 2023. [Milwaukee Business Journal]
• The Ravine Road Bridge in Lake Park that kinda-sorta reopened a few weeks ago will soon be officially reopened. A reopening ceremony is set for Tuesday, November 15 at 1 p.m. [OnMilwaukee]
• Paper Plane Pizza will open in the bustling, ever-expanding 3rd St. Market Hall on Saturday, November 12. [Urban Milwaukee]
• Headline: "Milwaukee County voters overwhelmingly support legalizing marijuana, prohibiting semi-automatic firearms. What happens next?" Answer: "From an action standpoint, nothing." [Milwaukee Journal Sentinel]
• Milwaukee folk/Americana group Long Mama released a lyric/lemonade video for the title track of its recently released (and excellent) debut record, Poor Pretender. [YouTube]
• Tostada By Maranta—a food truck outside of Maranta Plant Shop—has closed. [Instagram]
• The Barley Room—a 3,500-square-foot events venue in the Brewery District—is open. [OnMilwaukee]
• Waterfall Lounge and Event—a new joint that will "combine food and drink with relaxing music, TV and dancing"—is coming to 107 E. Mitchell St., which is kinda near Transfer. [Urban Milwaukee]
• Have a great weekend, Milwaukee!
Exclusive articles, podcasts, and more. Support Milwaukee Record on Patreon.