Last night, the Milwaukee Bucks destroyed the Miami Heat 132-98. In the process, Milwaukee took a 2-0 lead in the first round playoff series, the team got one game closer to winning a title, and Mike Budenholzer probably ate a cookie. You see, we learned about Coach Bud's post-game dessert ritual on Sunday, when Bucks reporter Eric Nehm asked Budenholzer if he managed to take any joy from Milwaukee's overtime win in Game 1 of the postseason series.
Asked Mike Budenholzer if he managed to enjoy yesterday's win at all.

"We get these cookies from the bakery at the Public Market. That are amazing. So, win or lose, you get one of those cookies, you're happy. Then you gotta kind of get back to work."

— Eric Nehm (@eric_nehm) May 23, 2021
Figuring these cookies from Milwaukee Public Market were remarkable enough for a well-traveled NBA coach to mention in an interview roughly 24 hours removed from the win, we decided to try these magic bakery goods for ourselves. The Public Market bakery Budenholzer was referencing is none other than C. Adam's Bakery.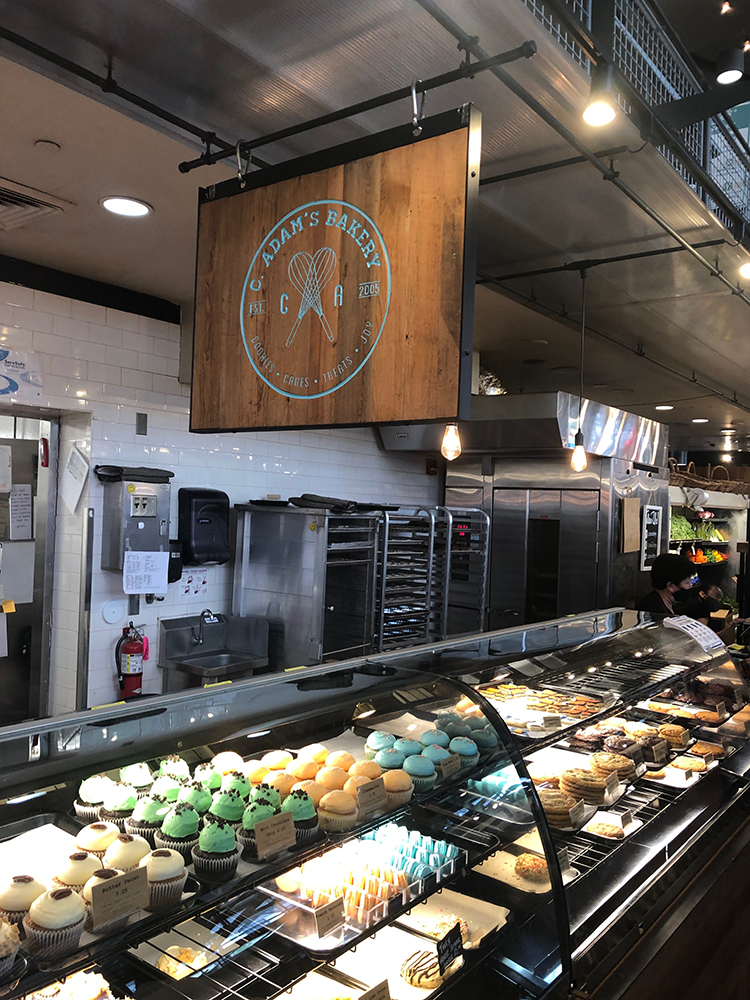 Though we've seen this kiosk a number of times during previous visits to the Public Market through the years, we must admit that we had never stopped to try any of its goods. Until now. With Bud's ringing endorsement, we decided to pick up a few C. Adam's cookies to enjoy after Monday's game…win or lose. Here's what we thought of the three types of cookies we tried.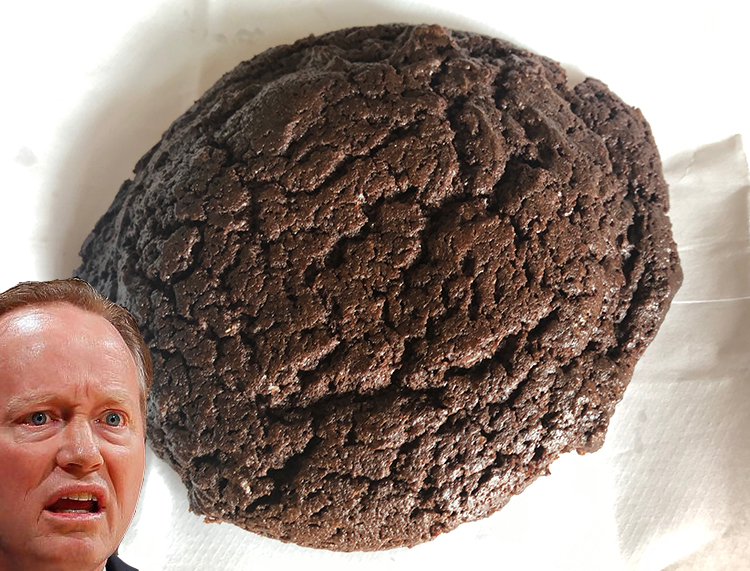 Brookie Cookie
It's one part brownie, one part cookie, and entirely delicious. The hybrid sweet had the crispy edges and top you know and love from a brownie, with a soft a chocolate chip-stuffed center. At $2.95, the fairly large Brookie was the most expensive item we bought, but well worth the price. To paraphrase Fred Durst: "We'd do it all for the Brookie."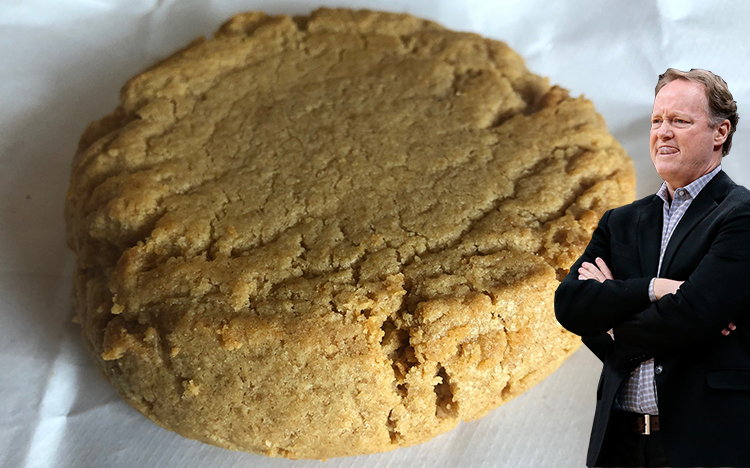 Peanut Butter Cookie
We chased the Brookie with a Peanut Butter Cookie, one of our favorite cookie flavors in general. The C. Adam's Bakery version did not disappoint whatsoever. The thick and decadent dessert was packed with rich, salty, and glorious peanut butter flavor. Much like Budenholzer himself, this cookie was not flashy in the slightest, but got the job done at a high level. Well worth the $2.75 cost.
Chocolate Chunk Cookie
Finally, our semi-Bucks-related gourmet cookie review concluded with the Chocolate Chunk Cookie. Though this one was thinner than the others and covered the most surface area of the three, it was soft, moist, and jam-packed with huge hunks of melt-y milk chocolate that perfectly countered the slight savoriness provided by ample butter and (we think) sea salt. To be honest, all the cookies we tried were delicious, but—surprisingly enough—this elevated take on a somewhat standard flavor might have been our favorite of the bunch. And at $2.50, it's the least expensive C. Adam's cookie we purchased.
Unlike a faction of Bucks fans these days, we trust Budenholzer. We believe in his coaching philosophy, stand behind his on-court decisions, and we even agree with his preferred cookies. Of course, the three flavors we sampled were just a few of the cookie types C. Adam's offers, but we're assuming Bud has eaten/loved at least one of them.
If everything goes right, the Bucks will have many more playoff games—and many more Public Market cookies in the process—ahead of them on the way to bringing a Championship back to Milwaukee. After buying a few of them, we can confirm that some C. Adam's victory cookies would only help make a title run that much sweeter.